Fall is time for apple cider….and this Sparkling Apple Cider Sangria puts a whole new spin on it! The perfect blend of cider, sparkling wine, cinnamon sticks, and whole apple slices in one delicious drink!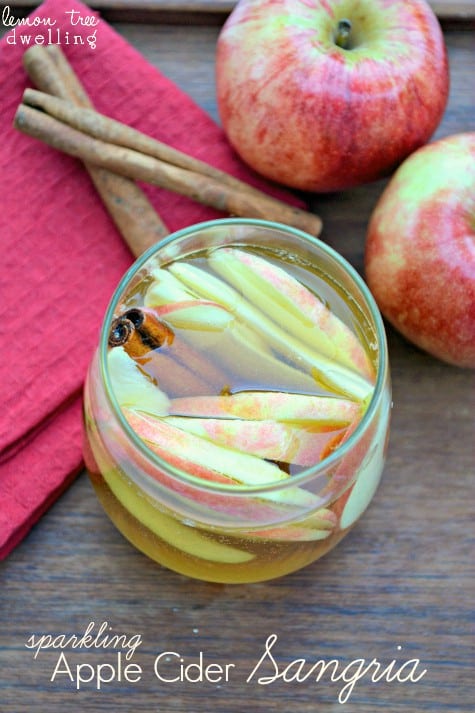 One of the sweetest things to witness, as a parent, is the relationship your kids develop with one another. Okay….let me clarify….it is sweet to witness, when they are being sweet! Just the other night, after all the kids were asleep, Jorden made the comment that Ellia and Greta really seem to be growing closer…..and he's right! I'm not sure how or why, but their relationship seems to have blossomed recently. Not only do they share a bedroom, but for the past few months, they have also wanted to sleep in the same bed. They have been playing together and laughing together, helping one another and having fun! There have been several weekends where they've spent the entire day hanging out together….and the only reason we even knew they were home was the occasional request for a snack!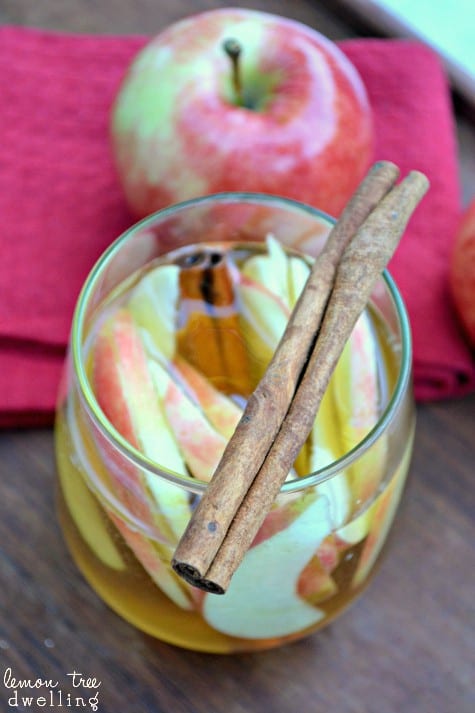 But the sweetest thing, by far, is the way that Ellia has stepped up since school started. She and Greta are now at the same school, and Greta has been struggling with the transition to kindergarten. There have been several tear-filled mornings where I'm convinced that the ONLY reason Greta ends up getting on the bus is because of Ellia! Ellia has helped her pick out her lunch, brush her teeth, tie her shoes, get her backpack on, and get out to the bus stop. Most importantly, though, Ellia has helped her calm down! Which is something that, despite my greatest efforts, I have NOT been able to do!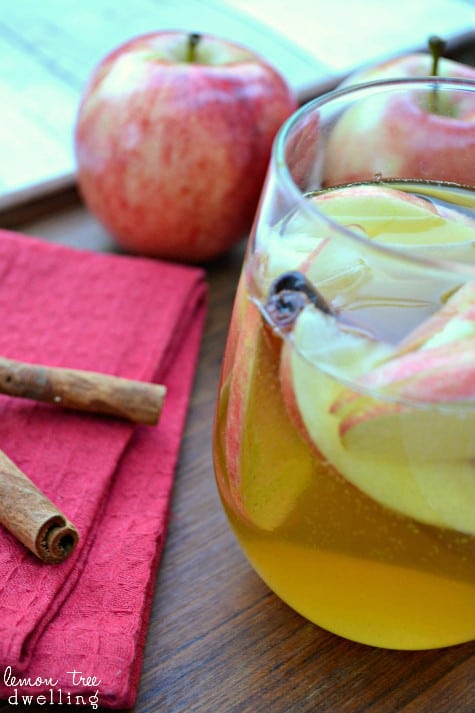 And let me tell you…..not a day has gone by that I have not breathed a HUGE sigh of relief the minute they step onto the bus! Because I know that if they don't, I'll be packing everyone up and taking them to school myself! And I also know that that's really not a great way to start the day….because I've done it….back when Ellia was in kindergarten and too scared to get on the bus….and I was unsuccessful at calming her down on my own.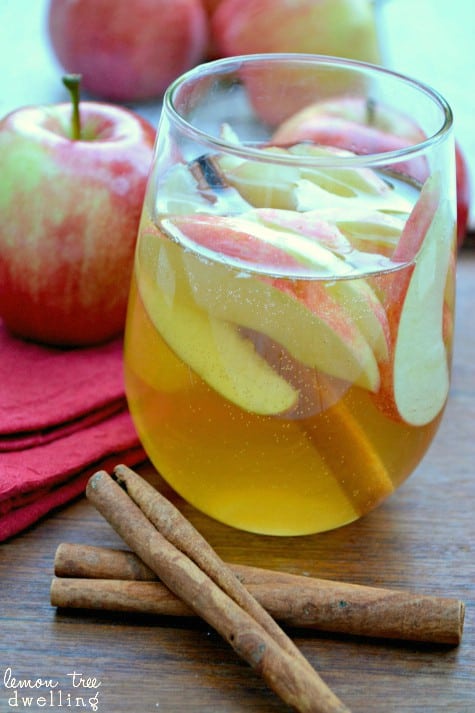 I have always hoped that our kids would end up being close….and although I realize they are only 7 and 5, I'll take it! And I'll hope that it lasts for a while, at least, because it warms my heart and it makes me happy. Kinda like a glass of this Sparkling Apple Cider Sangria on a crisp fall day….you know….good for the soul.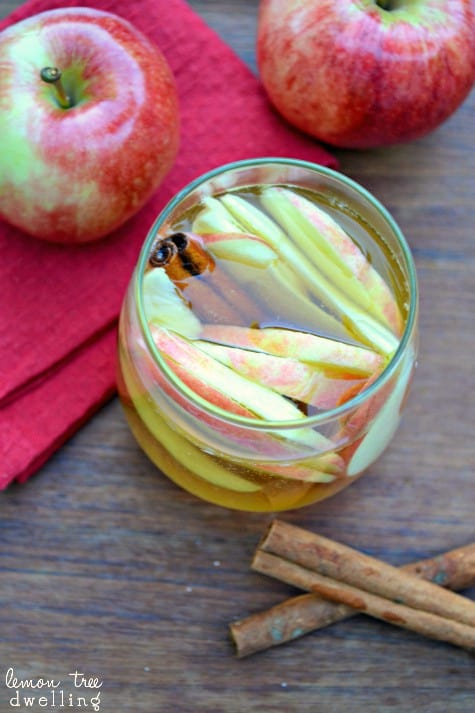 Sparkling Apple Cider Sangria
1 bottle chilled sparkling wine (I used a sparkling pinot grigio)
1/2 c. apple cider
1/2 c. brandy
1/4 c. simple syrup (available in the liquor department or, to make your own, boil 2 parts sugar to 1 part water)
4 cinnamon sticks
1-2 apples, thinly sliced
Combine all ingredients in large pitcher.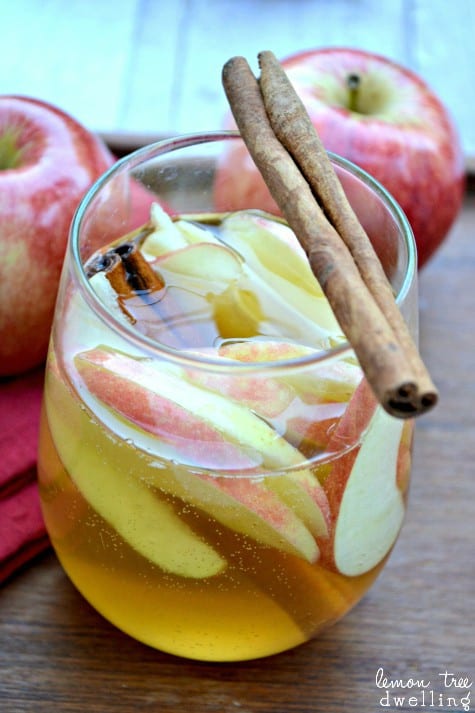 Enjoy!
Be sure to check out my other favorite sangria recipes!