These ooey gooey paninis combine the delicious flavors of pepperoni pizza with the comfort and ease of a sandwich! A meal the whole family will love….in no time at all!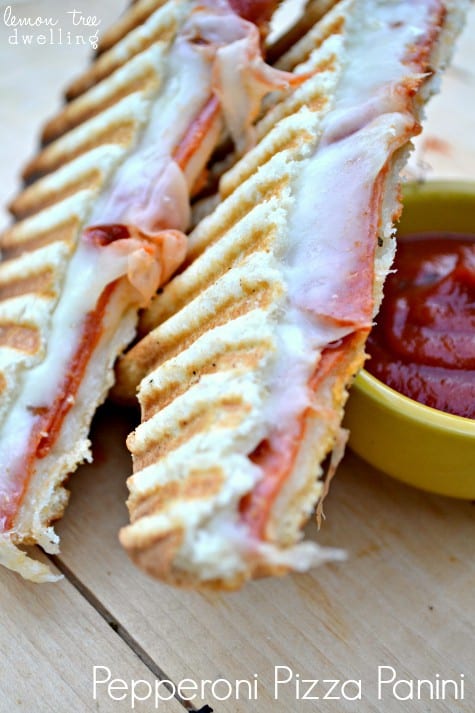 Well….after 37 weeks and an emergency c-section, my brother and sister-in-law had their baby last night! A little girl, 5 pounds 9 ounces, named Willow. And I can't WAIT to meet her! The only problem? I have to wait until Jorden gets home tonight….which actually means I'll be waiting all day! Torture! NOT that I have any shortage of babies in my life…..my sisters both have 3 month olds, two friends have 2 month olds…..but waiting to meet a brand new baby always feels a little….well….torturous!!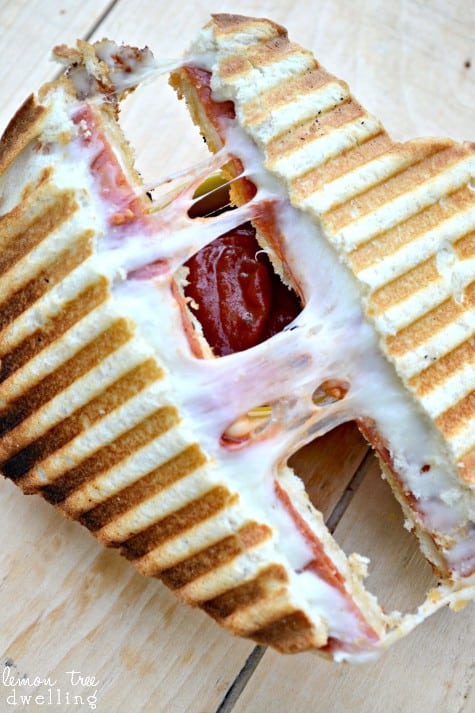 I am guessing my sisters will both be in the same boat – having to wait until their husbands are home from work – and I am guessing there's a good chance we will all be visiting at the same time. Which means there's a good chance that their tiny hospital room will have 7 kids in it, including Willow….and that's if no other kids happen to be there at the same time! It's crazy, really. In a matter of 3 months, we added 3 new babies to the family. Which means that our already noisy and chaotic family functions just got a whole lot more chaotic.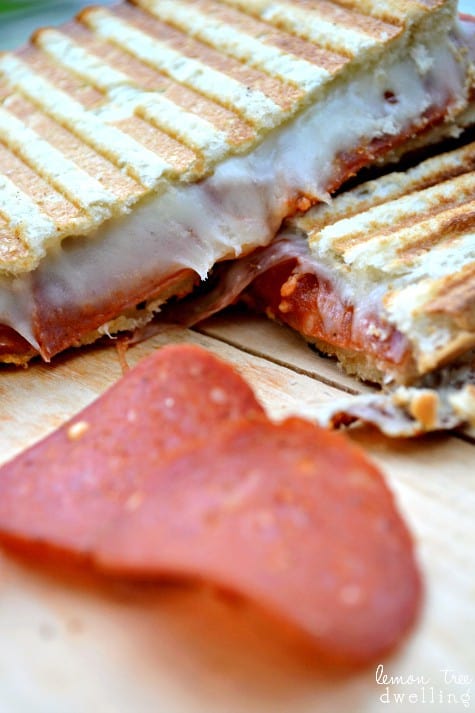 If you ask me, it's a good thing. ALL of it! Especially the added chaos. Because, for the longest time, MY family was the only one that was bringing ANY chaos!! Now that there are three new babies, I'm hoping that everyone else will start to take their turn….you know….bringing the craziness! Throwing the tantrums, forgetting the manners, spilling the milk, making the messes! Speaking of messes….these Pepperoni Pizza Paninis are definitely messy! They are gooey and saucy and cheesy….probably NOT something to serve in a hospital room with 7 kids….but absolutely delicious!! DEFINITELY a good thing. Just like our family's population explosion.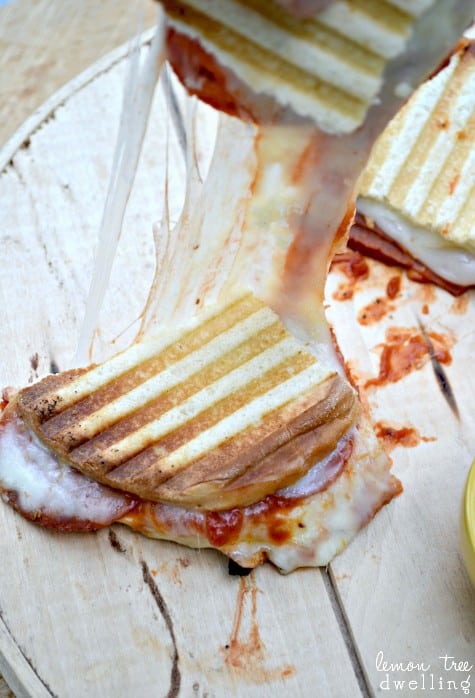 Pepperoni Pizza Panini
2 slices Italian bread
4 slices Mozzarella cheese
2 generous Tbsp. pizza sauce
10 slices pepperoni (I used turkey pepperoni)
1/2 Tbsp. butter
1. Top first piece of bread with 2 slices of cheese, 2 Tbsp. pizza sauce, 10 slices of pepperoni, and 2 additional slices of cheese.
2. Place second piece of bread on top.
3. Melt butter in panini maker; grill until bread is golden brown and cheese is melted.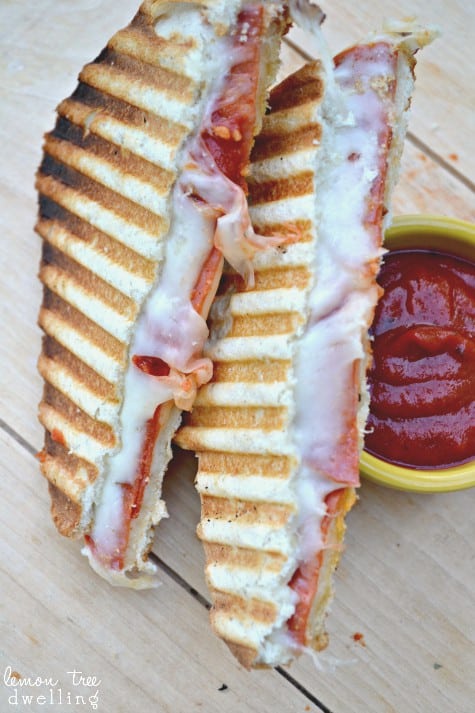 Enjoy!
Be sure to check out my other delicious panini recipes, too!