Immaculate Baking Company sent me free products to sample, but all opinions are 100% my own.
Deliciously soft, chewy Pumpkin Chocolate Cookies – made with cake mix!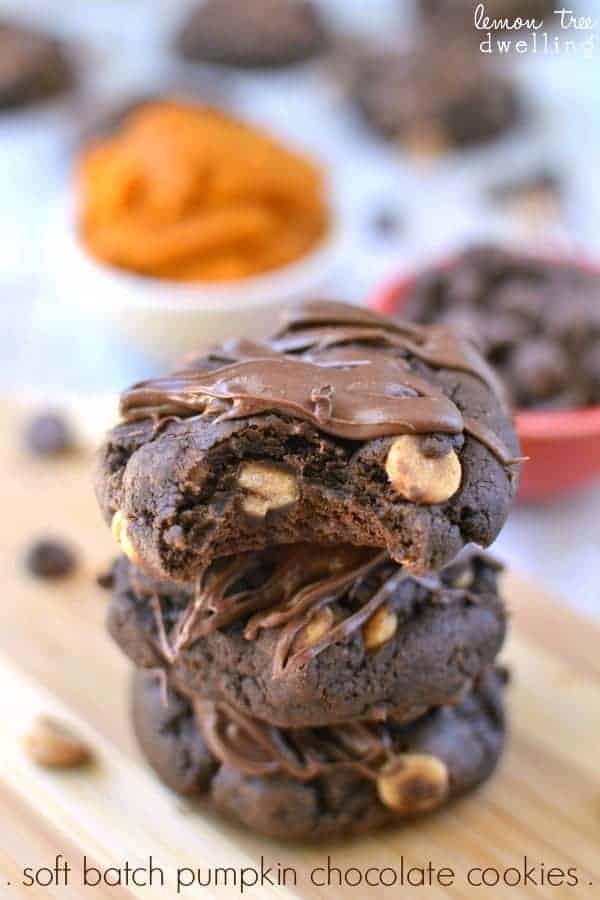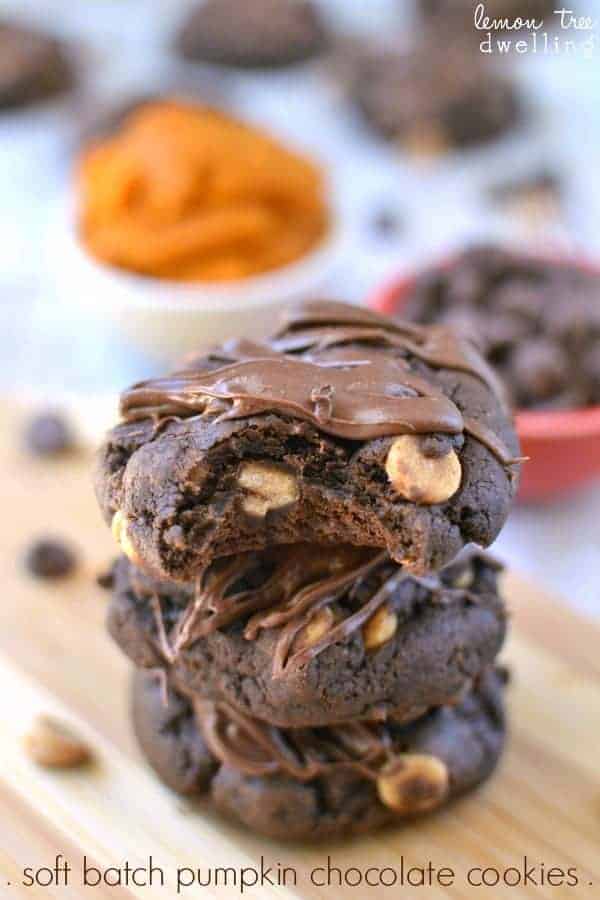 Before I had kids, I had no idea just how difficult parenting can be. It's not that I looked with judgment on other people's parenting, or rolled my eyes when people I knew seemed to be struggling…..it's just that, in my 25 year old mind, it looked a LOT different than it's turning out to be.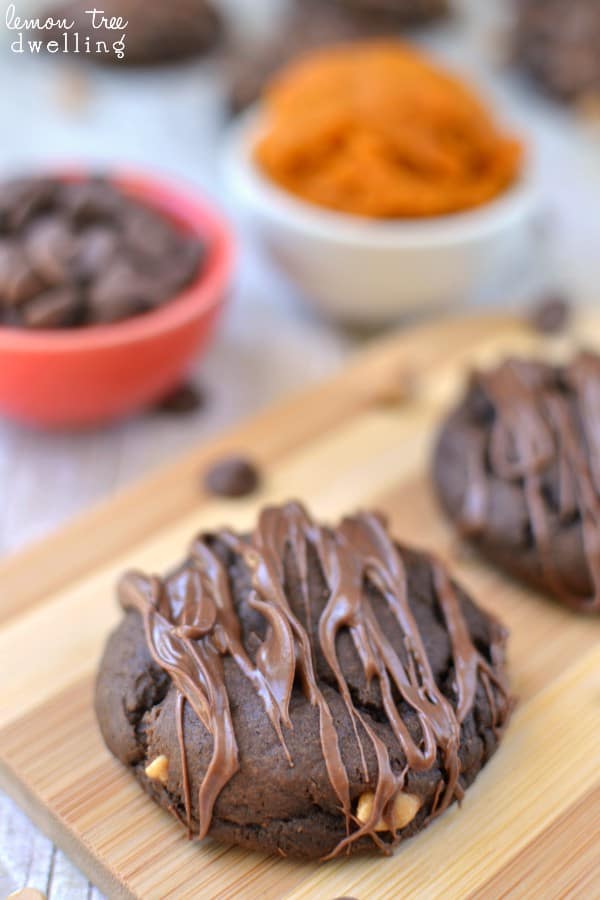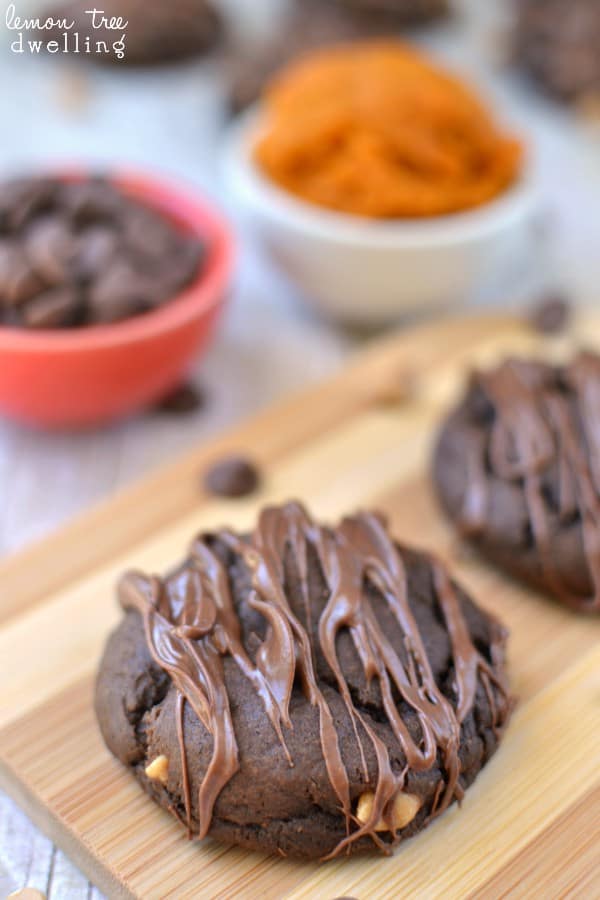 Before I had kids, I seemed to have a clear sense of what would be most important: teaching my kids to be kind and generous and open-minded, listening to them and valuing their ideas, helping them develop a strong self esteem, spending quality time together as a family. (No-brainers, right?) It's just that things aren't always quite as clear once the kids are a reality!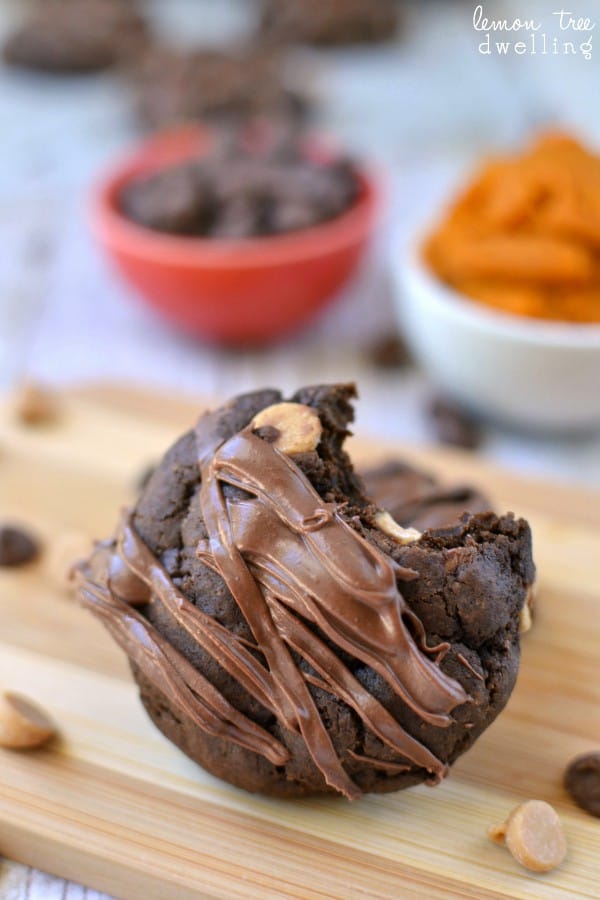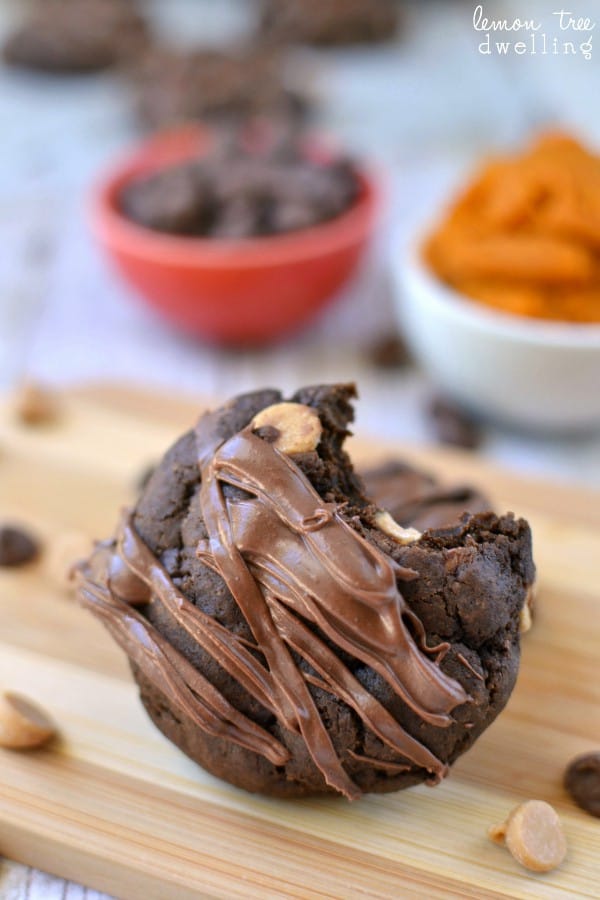 No, what seems to take over when you actually have kids to deal with is the moment to moment. The fact that they are always asking for something, getting into something, entering a new stage that you have no idea how to handle. And the fact that there always seems to be task list waiting for you if and when you might happen to find a free moment…..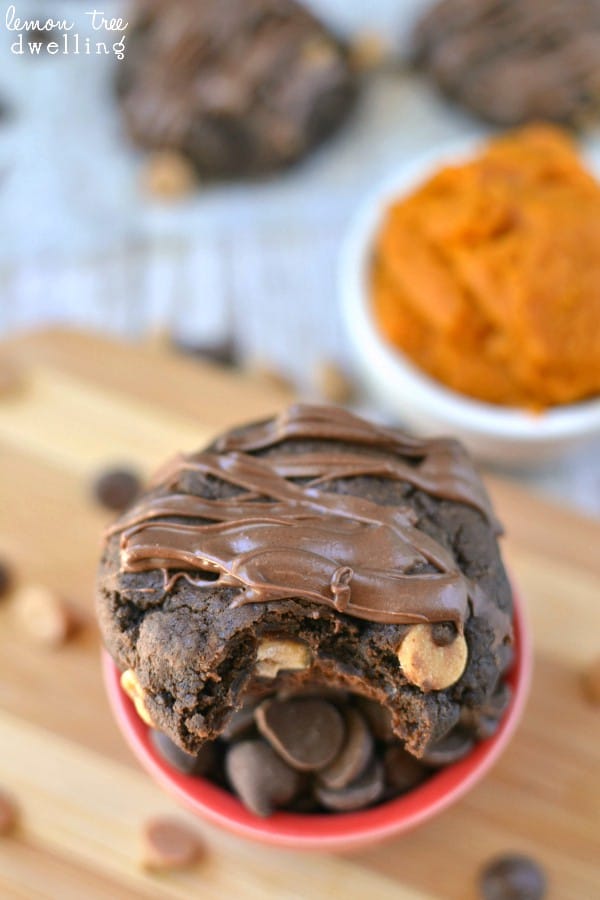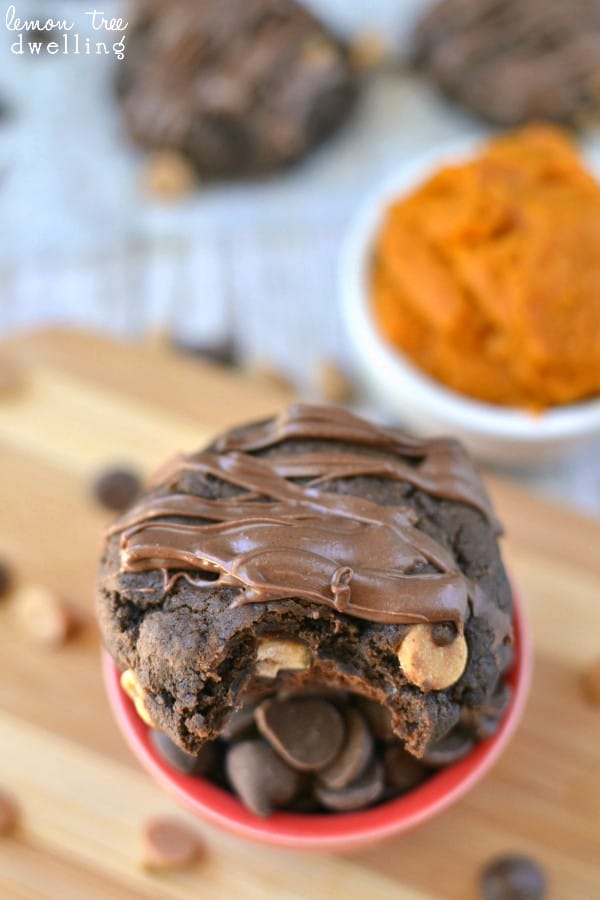 Add to that the task lists that soon start to follow your kids around, and it's easy to lose sight completely of the things that were once so obviously important. Most days we are just trying to make it through our "to do" lists and are actually giving very little thought to the big picture of what's most important. Listening to them and valuing their ideas? Who has time for that?????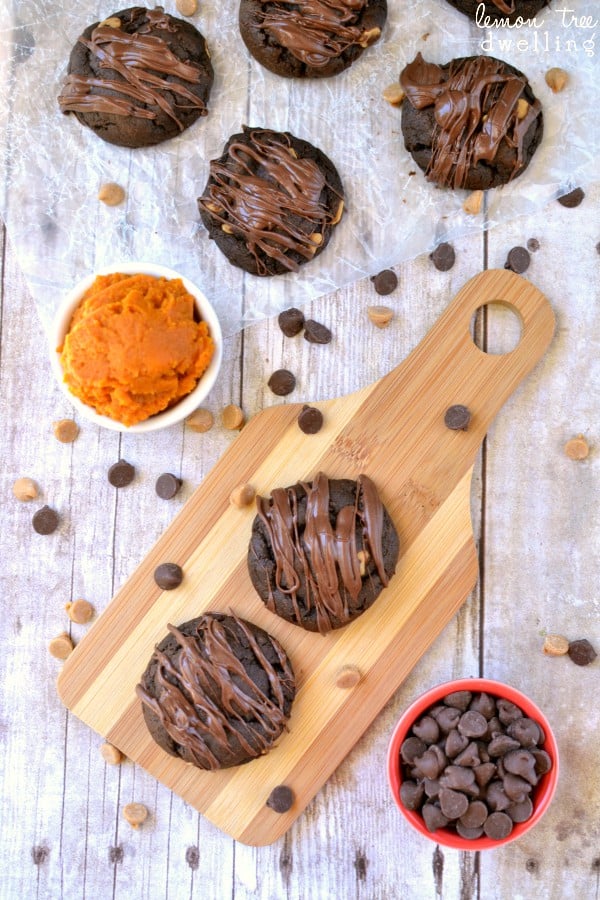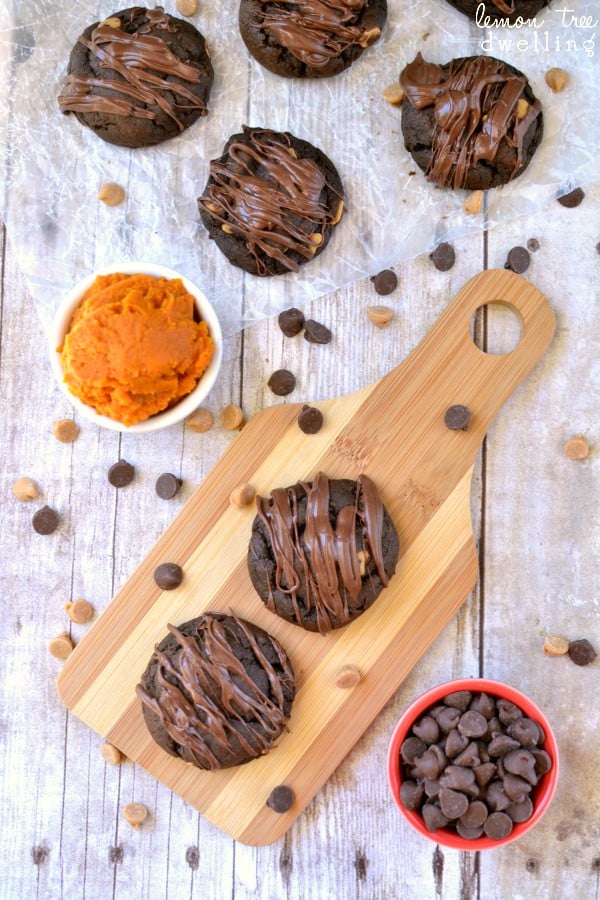 I'm half kidding, of course…..but the truth is I find myself saying NO almost automatically to the majority of their "extra" ideas. It's almost like I can't even handle another request coming my way…..so I just shut it down immediately! Not awesome, I know. Something to work on. Saying YES more often! I decided to start with these cookies. Yes to the pumpkin, yes to the chocolate, yes to the peanut butter chips and the pumpkin pie spice and the chocolate drizzle on top.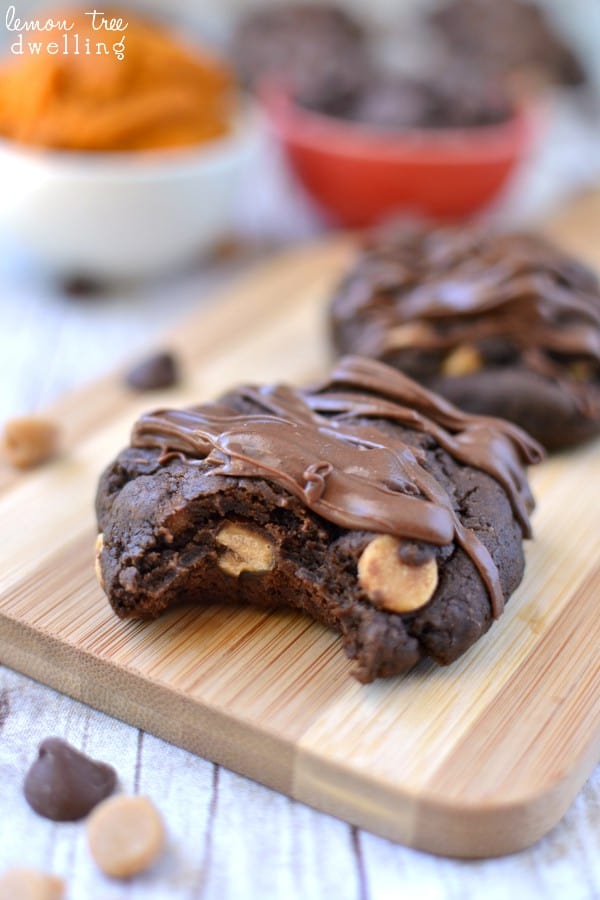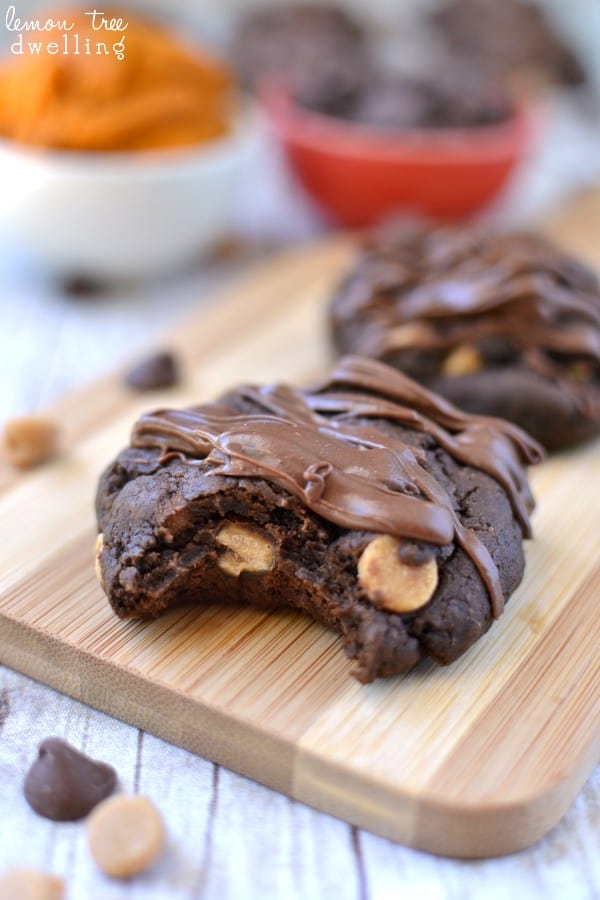 And you know what? It turns out YES is a lot more fun. And definitely more delicious.
I'll keep you posted on how my new approach is going…but for now, I'd say we're off to a good start!
Speaking of YES, when it comes to boxed cake mixes, Immaculate Baking is a brand I feel great about saying yes to! Click here to learn more about their products!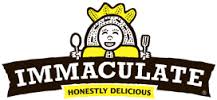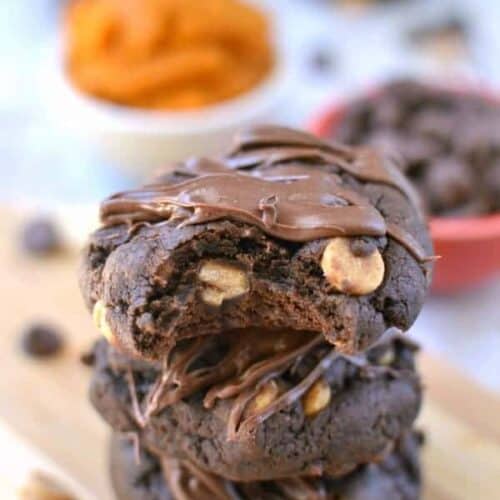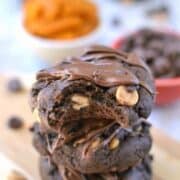 Soft Batch Pumpkin Chocolate Cookies
Ingredients
1

box chocolate cake mix

I used Immaculate Baking brand

2/3

c.

pumpkin puree

2

eggs

1/4

c.

oil

2/3

c.

peanut butter chips

1

tsp.

pumpkin pie spice

1

c.

chocolate chip
Instructions
Combine cake mix, pumpkin puree, eggs, oil, peanut butter chips, and 1/2 tsp. pumpkin pie spice in a large mixing bowl. Stir until well combined.

Roll into 1 1/2 inch balls and place on baking sheet lined with parchment paper.

*If dough is sticky, refrigerate as necessary.

Bake at 375 degrees 10-12 minutes.

Cool completely.

Melt chocolate chips; stir in 1/2 tsp. pumpkin pie spice.

Drizzle over cookies.