Deliciously seasoned, shredded Italian chicken you can make in the crock pot!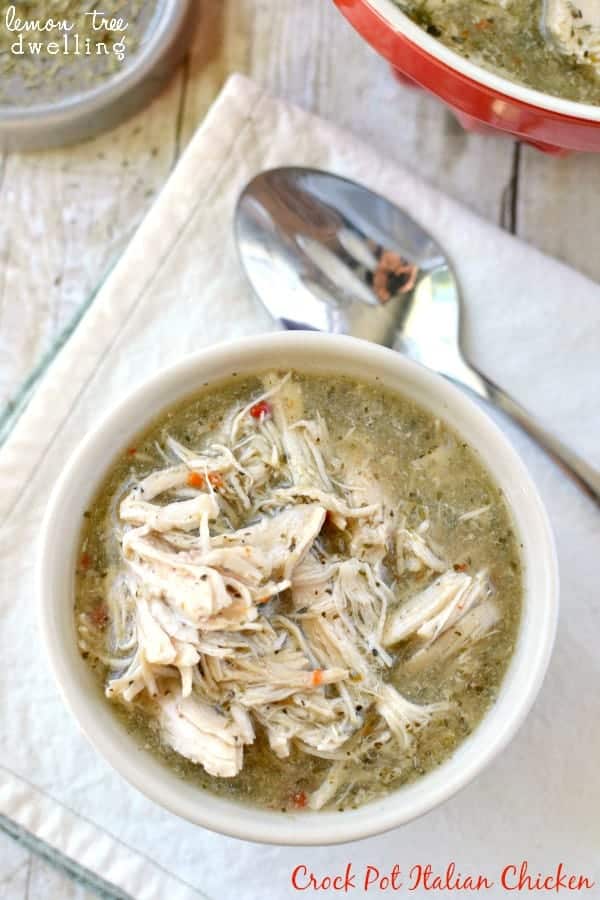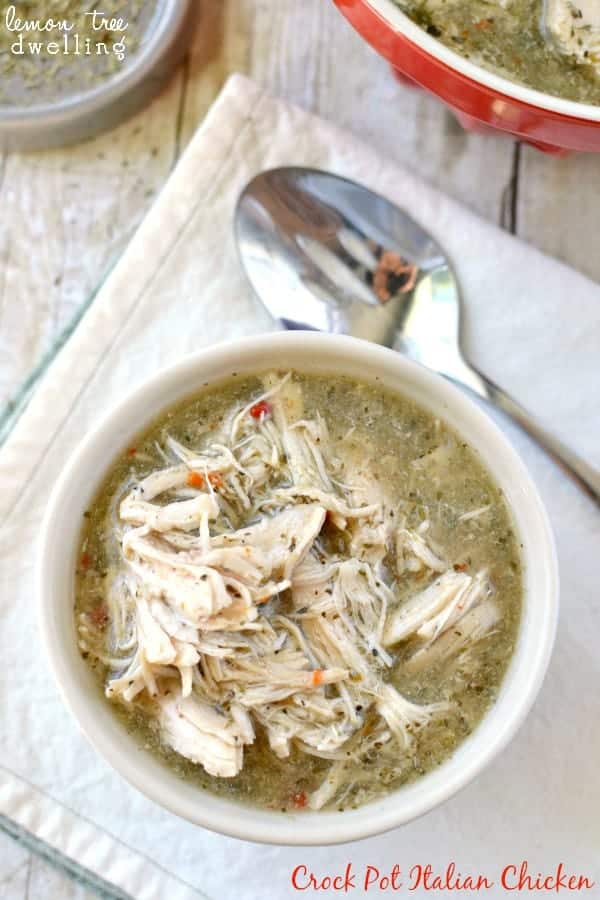 Let's talk furniture, shall we?? Because, when it comes to furniture, we're all a mess over here! Our pleather couch (which we thought was leather when we bought it 5 years ago) is deteriorating before our eyes…..and our kitchen table is covered in a thick layer of paint, glitter, nail polish, and glue. We're all about keeping things kid-friendly (aka destructible) around here….but we're starting to feel like we've reached our limit. There's a fine line between kid-friendly and just nasty. And we're close to nasty (or, more likely, already there!)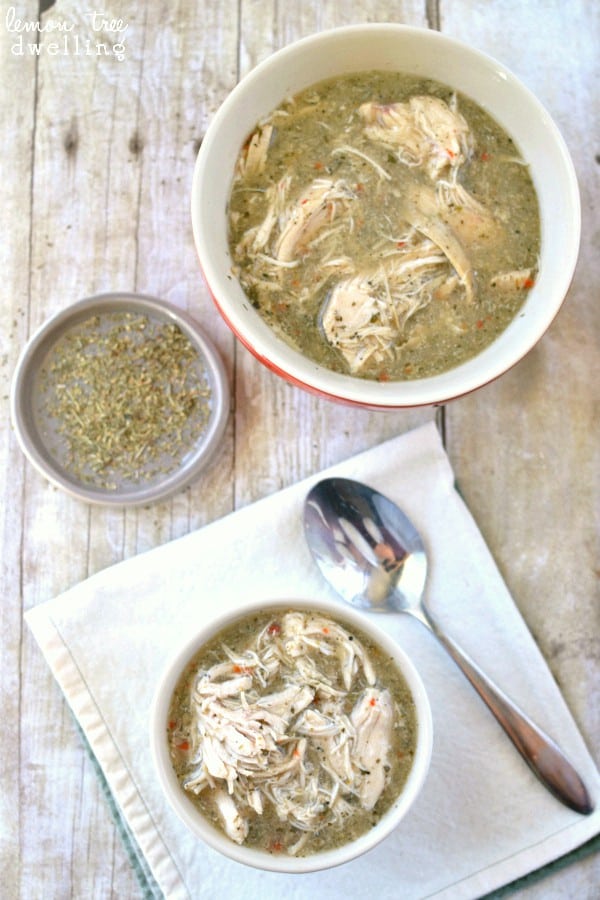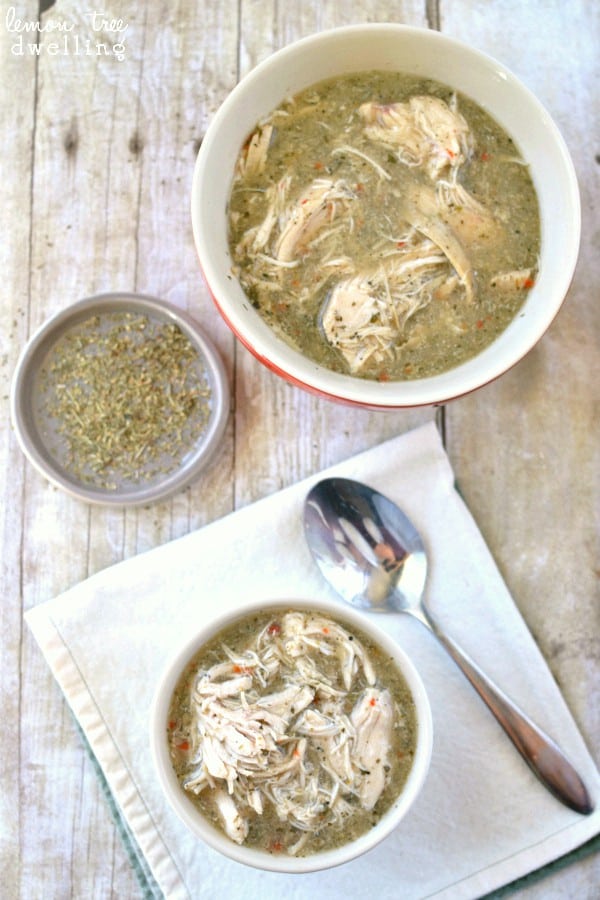 So we've been out furniture shopping. Two days this week, and we're planning to go again tonight. (Nothing says fun Friday night like hanging out at a furniture store with 4 kids!) It seems like a lot, but we want to make sure we do it right this time. We tend to get suckered in by 2-day sales or comfy couches…..or the fact that we just want to be done looking already…..but this time we're taking our time. No suckers here!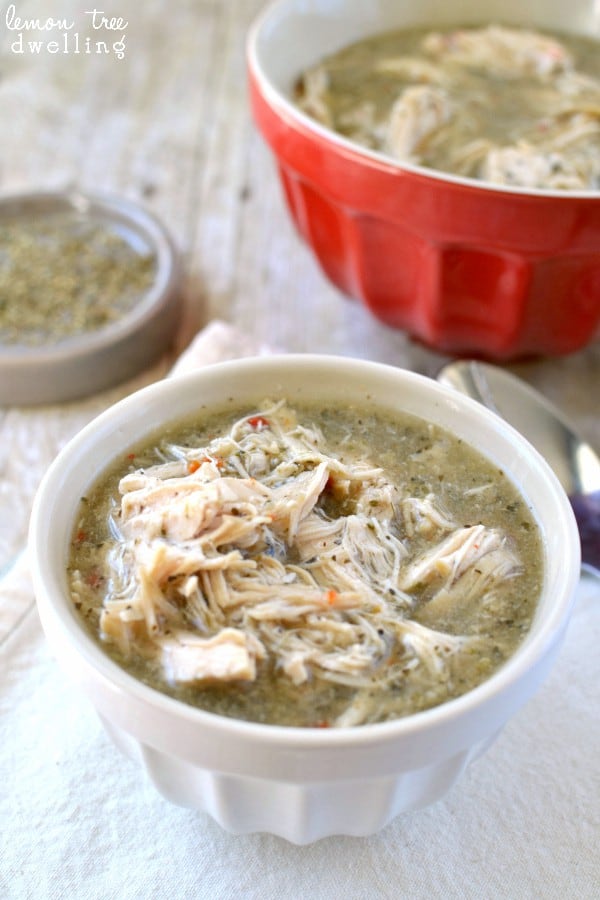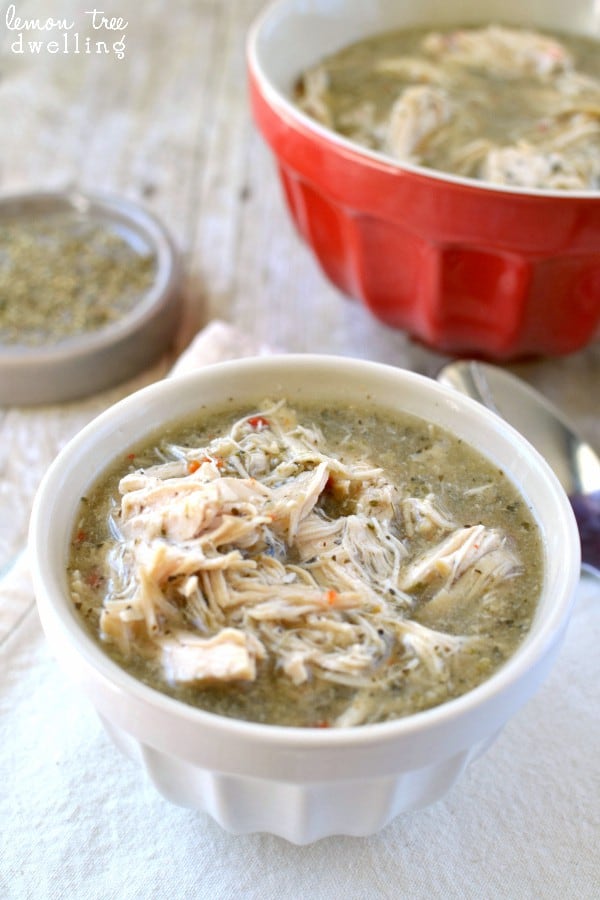 So far, we've decided on couches over a sectional and on brown over gray. We're realizing that you really do get what you pay for, and at this point we're just trying to figure out how much we want to pay! But most importantly, we're trying to figure out which couches we'll be okay eating on….because – let's face it – it's football season! And during football season, we eat on our couches all the time!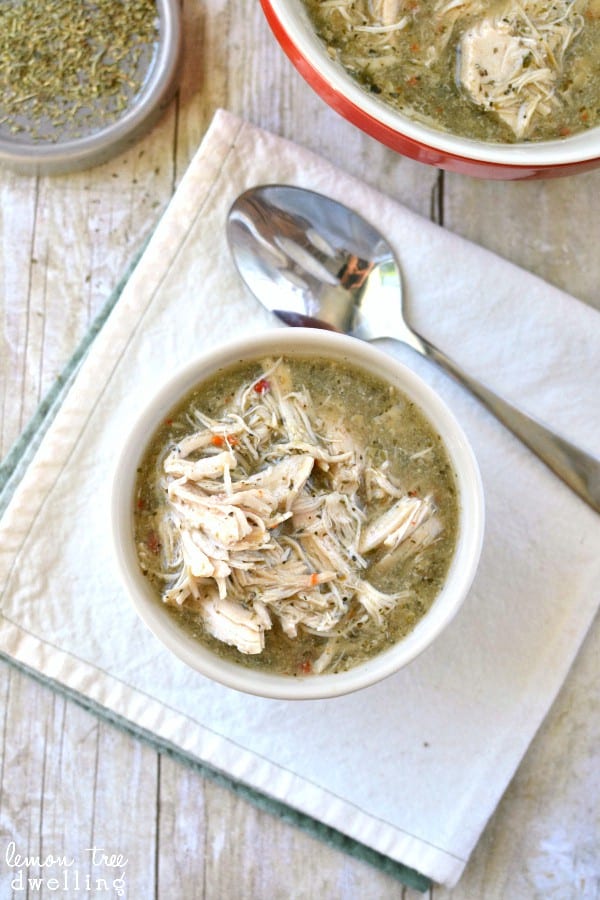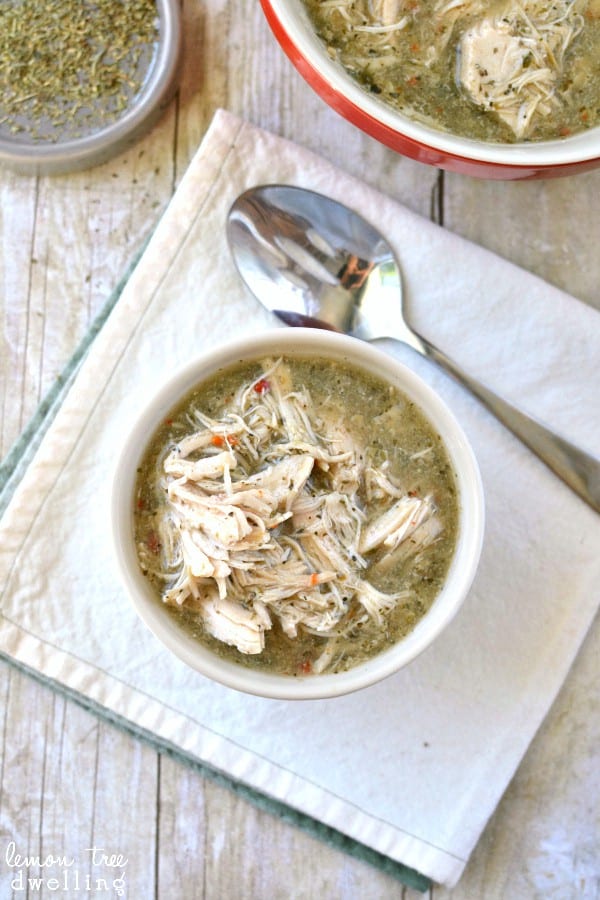 Since I'm fairly obsessed with this Italian Chicken, I plan on making it a lot this season. So, not only do I have to be okay with eating on our new couches…..I have to be okay with dripping on our new couches! This stuff is great in sandwiches, dips, pizzas, soups…..all kinds of drippy, gooey, cheesy game day recipes. Which are coming soon, by the way…..right after we get ourselves some new couches! Until then, feel free to just make it and eat it straight from crock pot. You better believe I already have……and let me tell you…..it's AMAZING!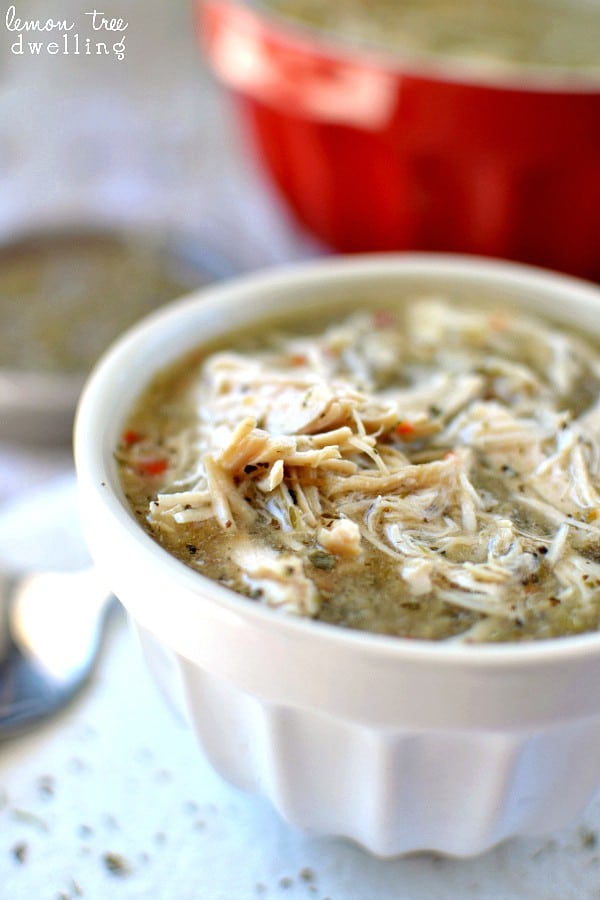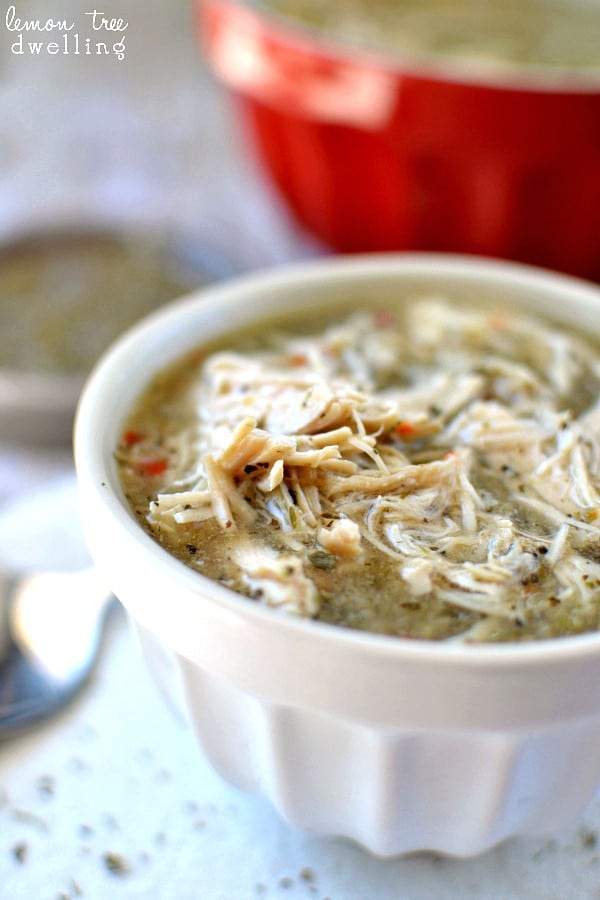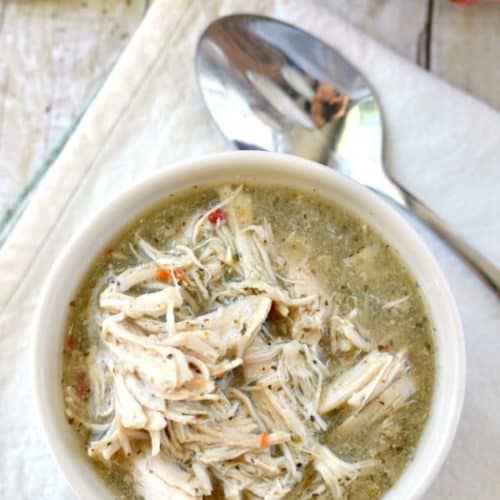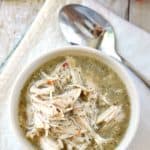 Crock Pot Italian Chicken
Ingredients
2

lbs.

boneless

skinless chicken breast

4

c.

water

2

.7 ounce packages dry Italian dressing mix

2

tsp.

Italian seasoning blend
Instructions
Combine all ingredients in a crock pot.

Cook over low heat 6-8 hours or high heat 4-6 hours.