Just 5 ingredients and a hand mixer is all you need to make this deliciously addicting dip….just in time for apple season!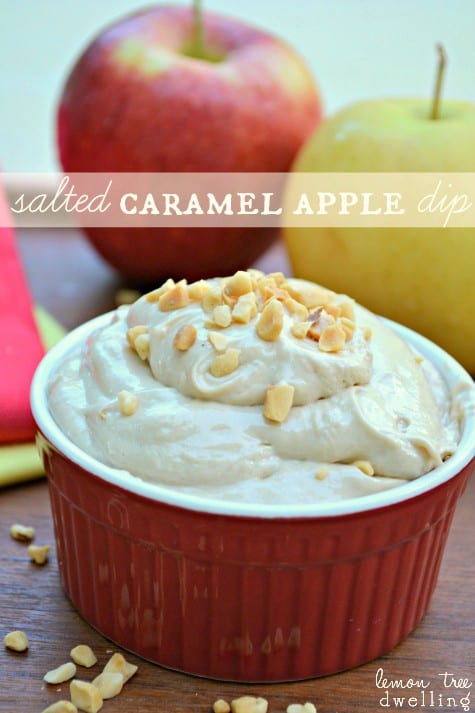 Of all the things I love about fall….and there are many….one of my absolute favorites is apple picking! There's nothing better than spending an afternoon outside, in the crisp fall air, munching on apples and filling our basket WAY past the point of full….and then heading home with a chill in our bones and more apples than we know what to do with! We've picked apples nearly every year since having kids, and every year has been a completely different experience. Here are some of the highlights: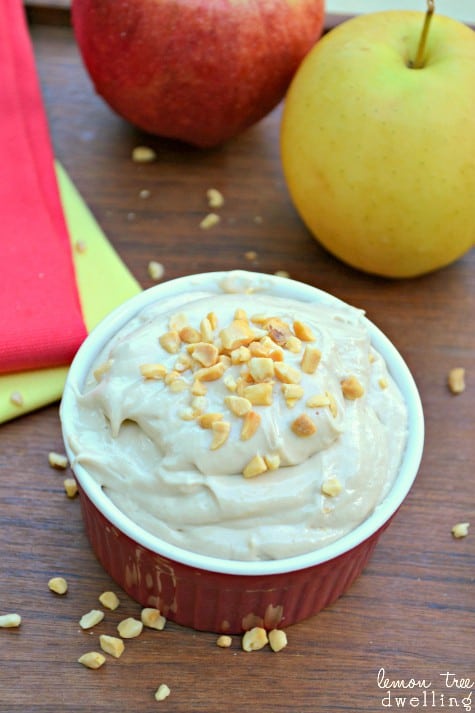 The craziest year, by far, was the year we went to Apple Holler….and had to wind our way through a maze of games and rides and gimmicks just to get to the orchard. NOT ideal when you're with your kids, who would clearly rather play games and ride trains than pick apples. The most humorous year, by far, was the year we went to Elegant Farmer….and waited in the world's longest line….and took a hayride to the top of the hill, where the orchard was….only to find out that they were ALL OUT OF APPLES! To be fair, they had giant bins of apples they had brought in from other orchards, but there's not much difference between that and just buying them from the grocery store, ya know?? And the best year, by far, was the year we went to Barthel Fruit Farm….and just….picked apples! Ellia was 2 years old, Greta was 2 months old, the weather was just right, the apples were juicy and delicious, and the day was tons of fun. And yes, we came home with WAY more apples than we knew what to do with.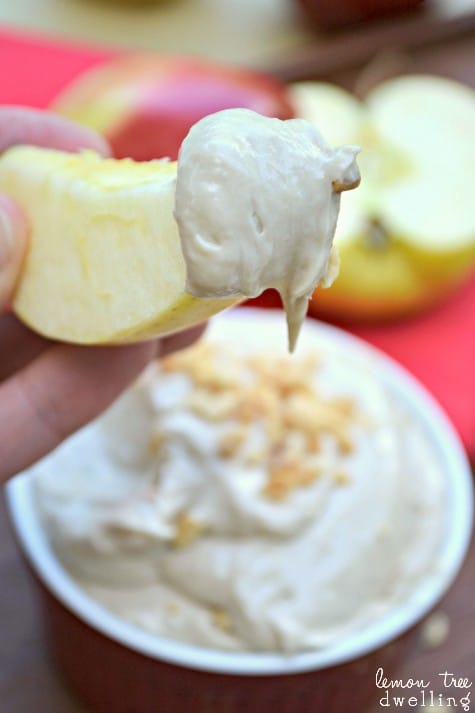 So this year, when the time comes, you better believe we know exactly where we'll be heading. And until then, you better believe we'll be getting an early start on some apple recipes! Like this Salted Caramel Apple Dip….a twist on a favorite from my good friend Meaghan (one of those people who should clearly be a blogger but isn't!) This dip brings back instant memories of fall, and it's one of my favorite recipes to make during football games, after Trick or Treating, or anytime we have more apples than we know what to do with. I decided to mix it up a little bit this year by adding vanilla extract and kosher salt…..the perfect creamy, sweet & salty compliment to all the crisp, sweet apples we'll be bringing home. SOON!!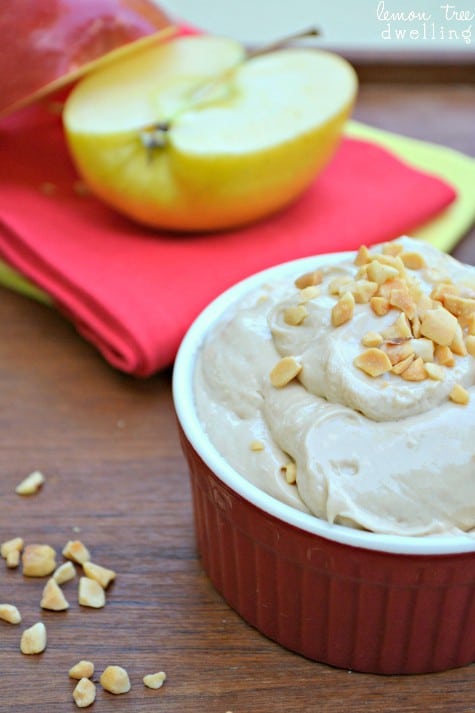 Salted Caramel Apple Dip
1 (8 oz.) package cream cheese, at room temperature
3/4 c. packed brown sugar
1/4 c. powdered sugar
1/2 tsp. vanilla
1/2 tsp. kosher salt
chopped peanuts (optional)
Mix first 5 ingredients together with a hand mixer. Spoon into serving bowl; top with chopped peanuts (optional).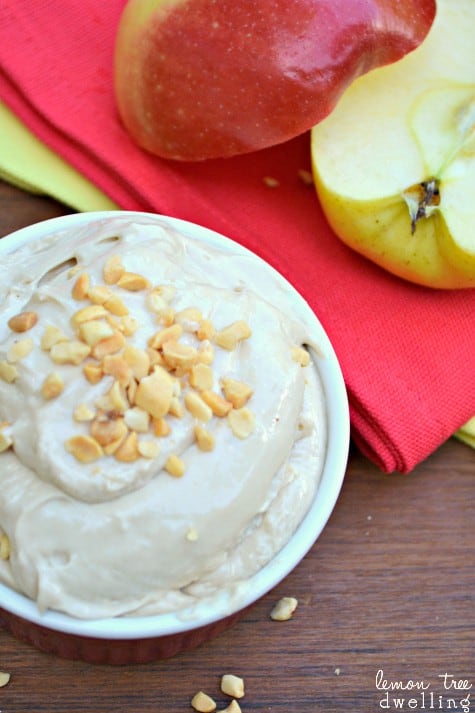 Enjoy!
And….be sure to check out my Salted Caramel Chocolate Sauce!