All the flavors of Scotcheroos….all the fun of Muddy Buddies! Because some things were just meant to be together.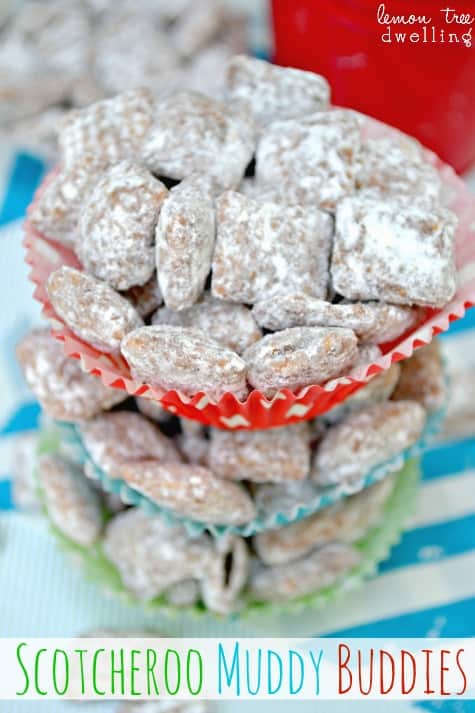 Hey, Everyone…..Happy Monday! I hope you had a GREAT weekend. We spent ours in Michigan, visiting my husband's extended family, and we had such a nice time! Truth be told, I was a little nervous about how it would go with 3 kids and a 6 hour car ride….but it was definitely worth whatever whining and arguing and construction delays we had to endure to get there! We stayed with his sweet aunt (who just happens to own a restaurant), we ate like royalty, we attended the Mint Festival Parade, and we spent time with family we haven't seen in 3 years! It was a relaxing, feel-good kind of weekend…..and the best part of all? How much fun the kids had!!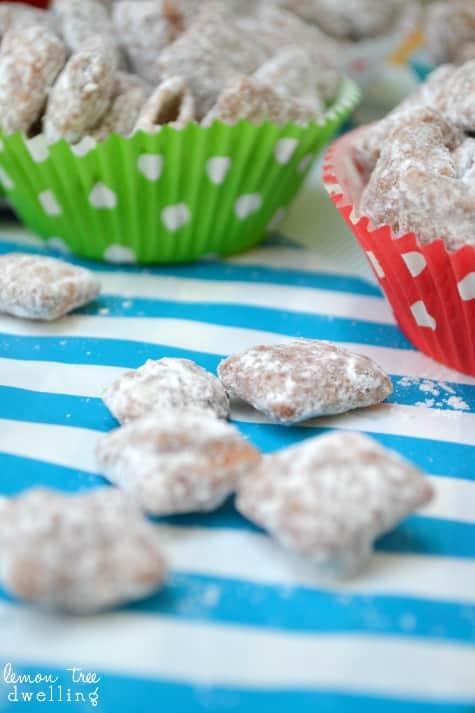 From the moment we got there till the moment we left, Ellia and Greta were stuck like glue to their second cousins, who, believe it or not, they have met only twice before. But you never would have known it….because within minutes they were laughing and playing and running around together and within hours they were setting up forts and watching movies and sleeping next to each other. By the time an entire day had passed, you would have thought they were best friends or neighbors or even….cousins!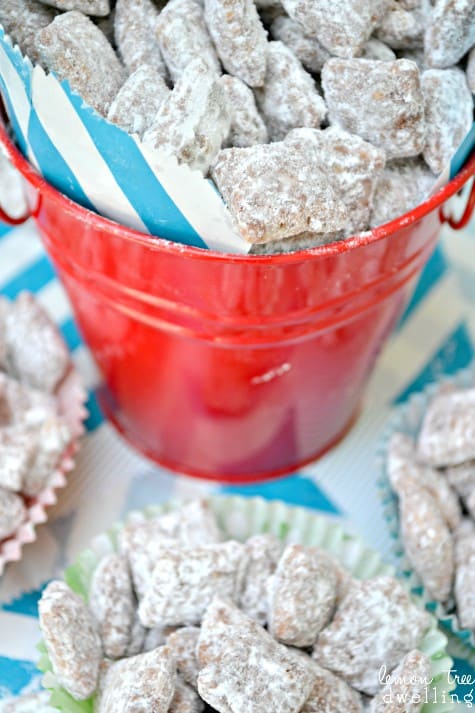 It's amazing how kids can just click. INSTANTLY. And become so inseparable, so quickly! When it happens, it feels almost like they were meant to be together…..kind of like these Scotcheroo Muddy Buddies. Scotcheroos and Muddy Buddies? When you think about it, OF COURSE they were meant to be together!! They share so much of the same chocolatey peanut butter goodness….they're an obvious pair. And they definitely know how to have fun together. It's just a shame we didn't bring them together sooner…..(kind of like the cousins!?) But now that we know, we'll be sure to make it happen (MUCH) more often!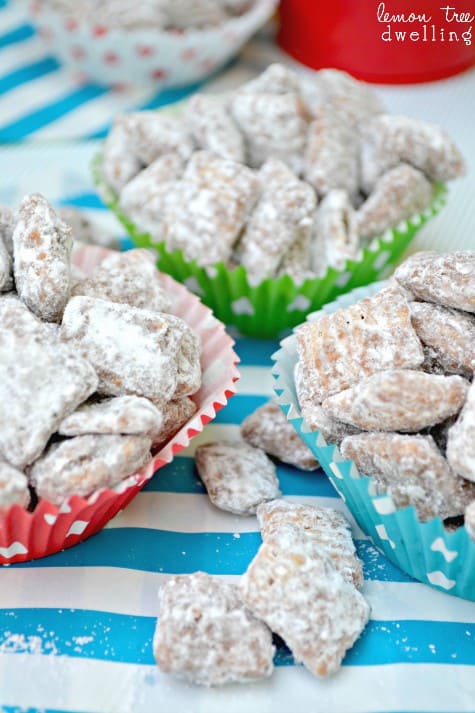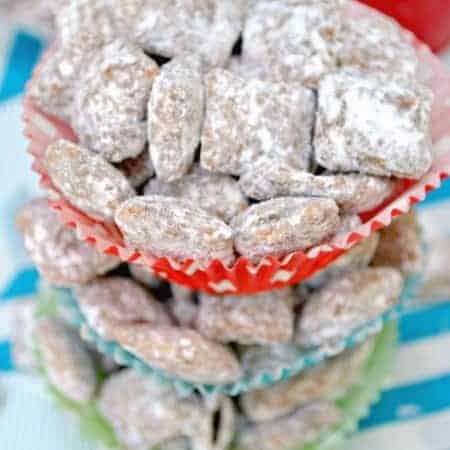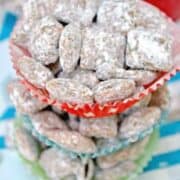 Scotcheroo Muddy Buddies
Ingredients
8

c.

Chex Rice Cereal

1/2

c.

chocolate chips

1/2

c.

butterscotch chips

1/2

c.

peanut butter

1/2

c.

light corn syrup

1/4

c.

butter

2

c.

powdered sugar
Instructions
Melt chocolate chips, butterscotch chips, peanut butter, corn syrup & butter over medium heat, stirring constantly.

Measure 8 c. Chex cereal into a large paper grocery bag.

Pour melted chocolate mixture over cereal, close bag, and shake vigorously until cereal is evenly coated.

Add 1 c. powdered sugar; shake to coat. Add another 1 c. powdered sugar; shake to coat.

Spread out on a large baking sheet to dry. Store in a sealed container at room temperature.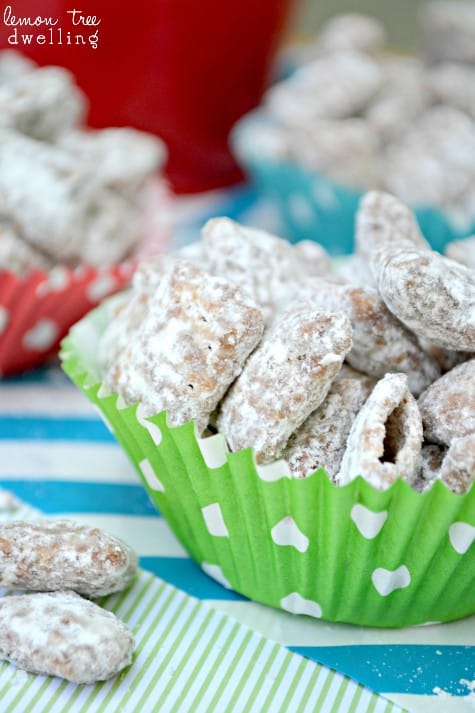 Enjoy!
In the mood for more delicious treats? Check out some of my favorites!