Vanilla Muffin Tops + Rainbow Sprinkles + Powdered Sugar Glaze + More Rainbow Sprinkles = a VERY happy birthday breakfast!!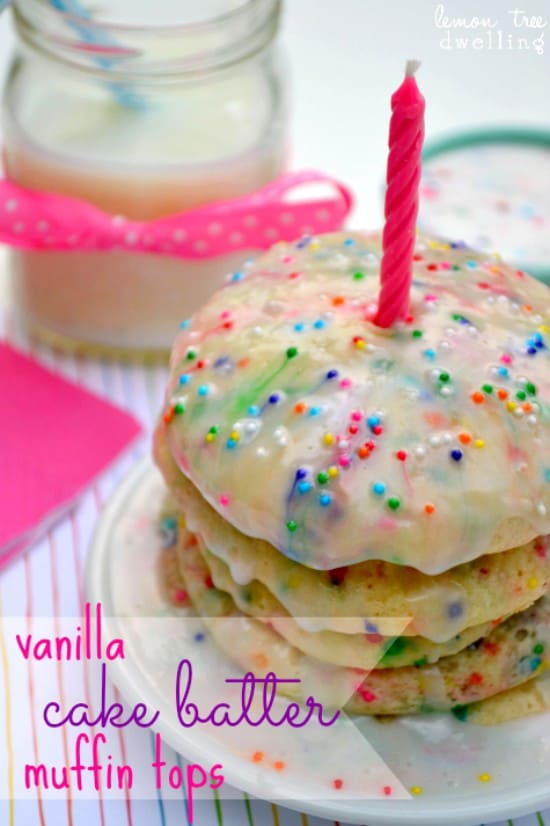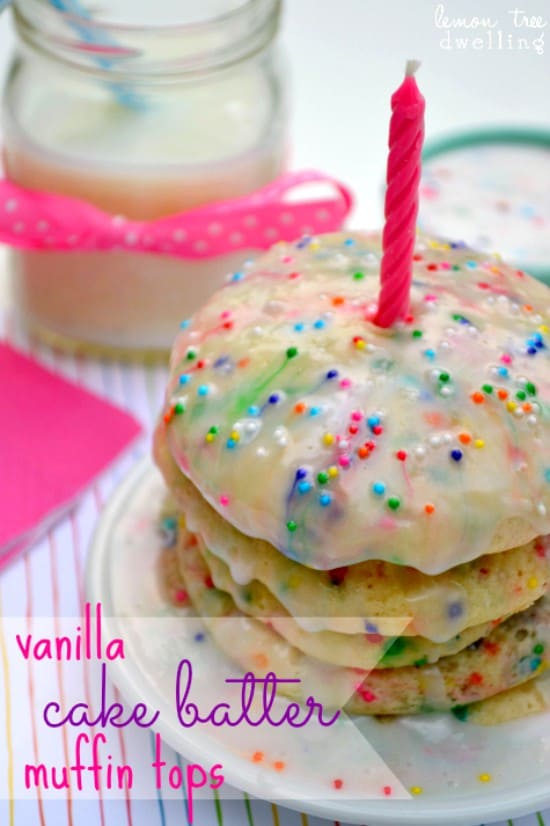 Today we are celebrating Greta's 5th Birthday! HAPPY BIRTHDAY, Greta!! 4 has been an awesome year for you…(much better than 3, if I may say so)…and I can't wait to see what 5 holds! Kindergarten, soccer, new friends, learning to read, maybe losing your first tooth? Whatever it is, I have no doubt you will rock it!!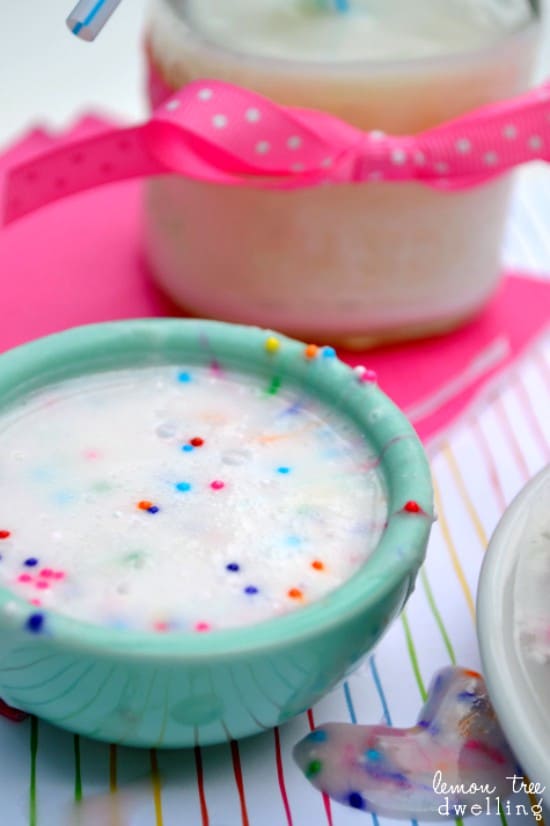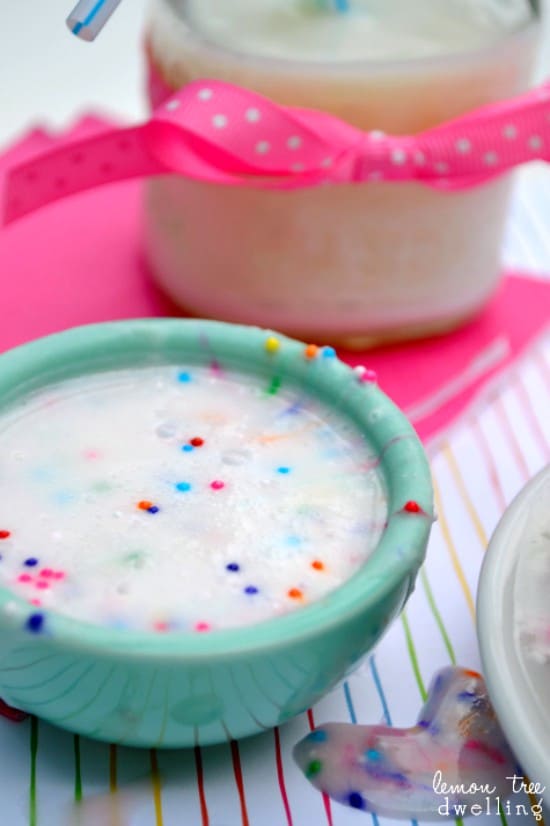 Because that's just the way you are! I have always said that you will make yourself comfortable wherever you go, and it's true. Whether it's on someone's lap or at a new school, you have a wonderful ability to fit right in. It's one of my favorite things about you….along with your silliness, your creativity, your independence, your sense of humor, your intelligence, your ability to read people, and your love of FUN!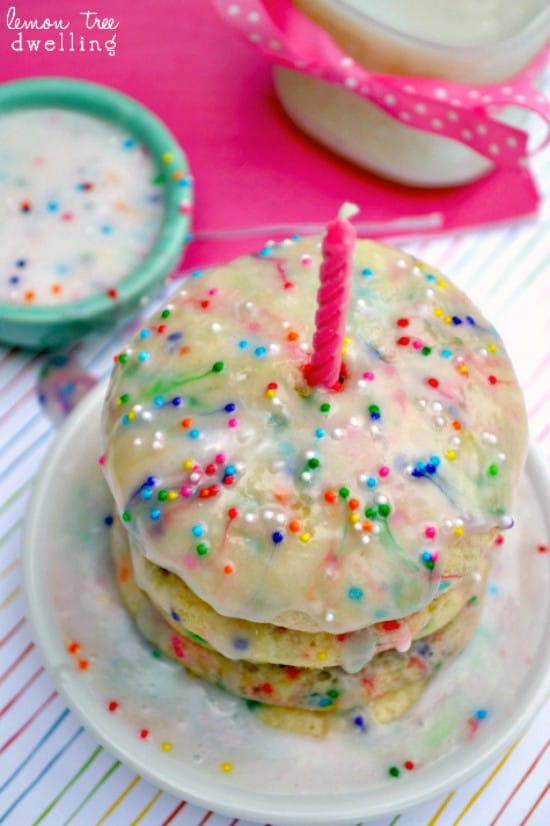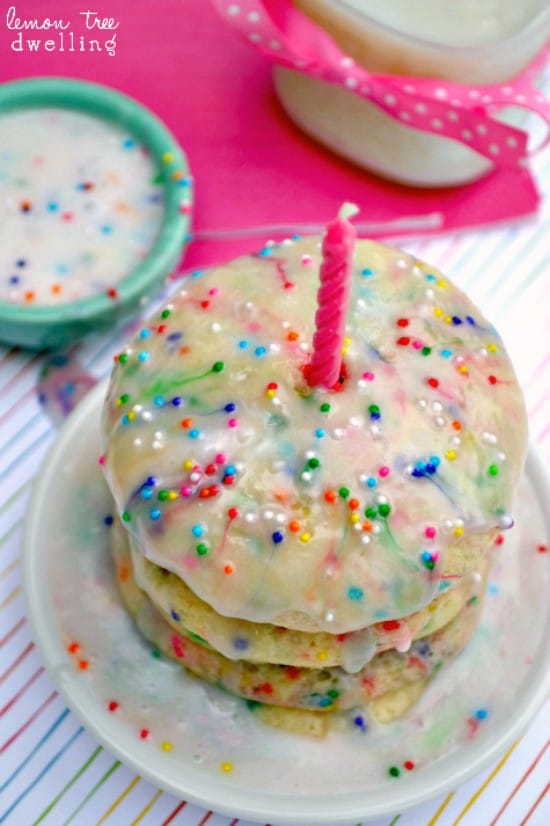 I love the fact that you can have so much fun with the simplest things – like painting, drawing, playing with Squinkies, riding your bike, looking at books, imitating your mother…. :/ And I can't get over the fact that you can so easily be brought to tears by uncontrollable LAUGHTER – over your sisters' antics, a funny sound, or…yes…potty talk. You love to laugh, and your laugh is contagious, which brings more joy to our house than you will ever know. I hope have lots of reasons to laugh today, little miss 5 year old. And I hope that 5 is your best year yet. I love you, Greta!! And here's some muffin tops to prove it.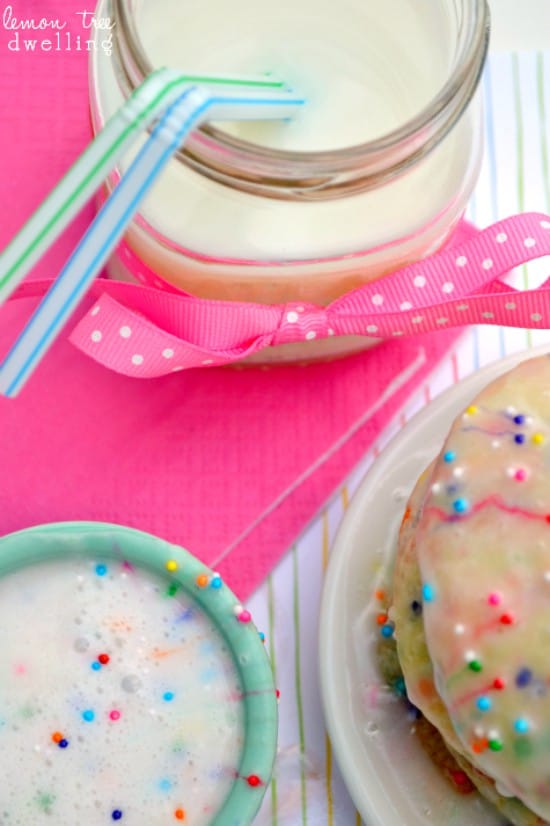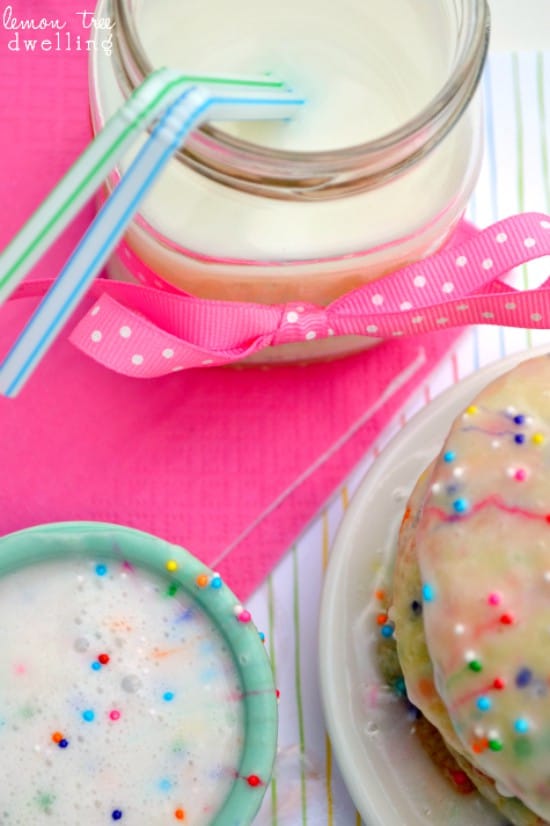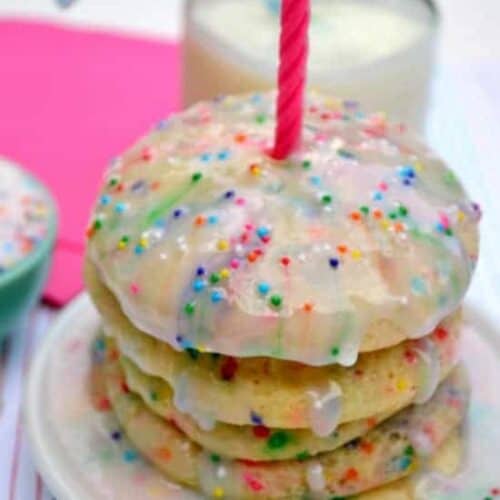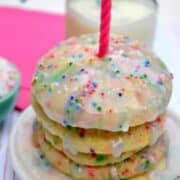 Vanilla Cake Batter Muffin Tops
Ingredients
Muffin Tops
1

c.

sugar

2

large eggs

2

c.

flour

1/2

Tbsp.

baking powder

1/2

c.

milk

1/2

stick butter

melted

1/2

Tbsp.

vanilla extract

I used clear imitation vanilla

3

Tbsp.

rainbow sprinkles
Powdered Sugar Glaze
1

c.

powdered sugar

2

Tbsp.

milk

rainbow sprinkles
Instructions
Pre-heat oven to 400 degrees.

Beat sugar and eggs over medium speed until creamy.

Mix flour and baking powder together and add to sugar mixture alternately with milk. Mix until all ingredients are incorporated.

Add melted butter and vanilla and beat until smooth.

Gently fold in rainbow sprinkles.

Line 2 large baking sheets with parchment paper; drop batter by heaping tablespoons about 2 inches apart on parchment paper.

Bake 7-9 minutes or until light golden brown and center springs back when touched.

Drizzle with glaze and serve warm or at room temperature. (*Note: muffin tops can also be eaten plain, without glaze, and are delicious......just not quite as fun!)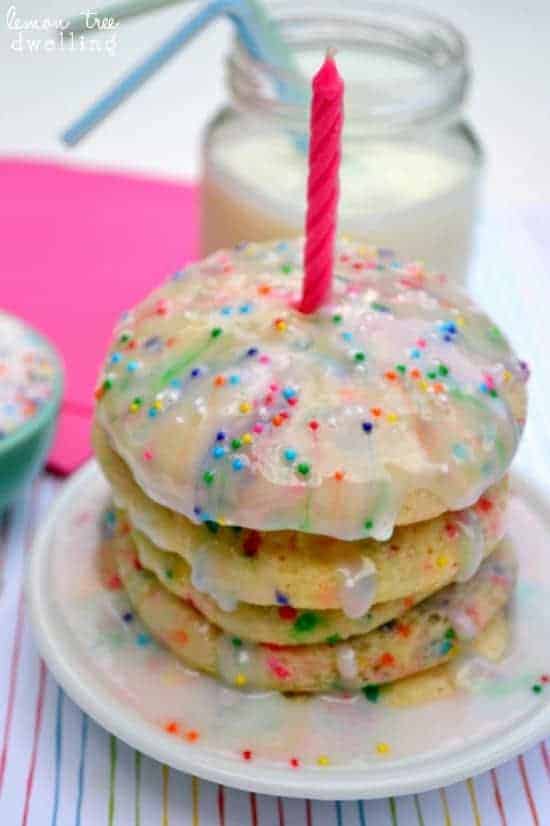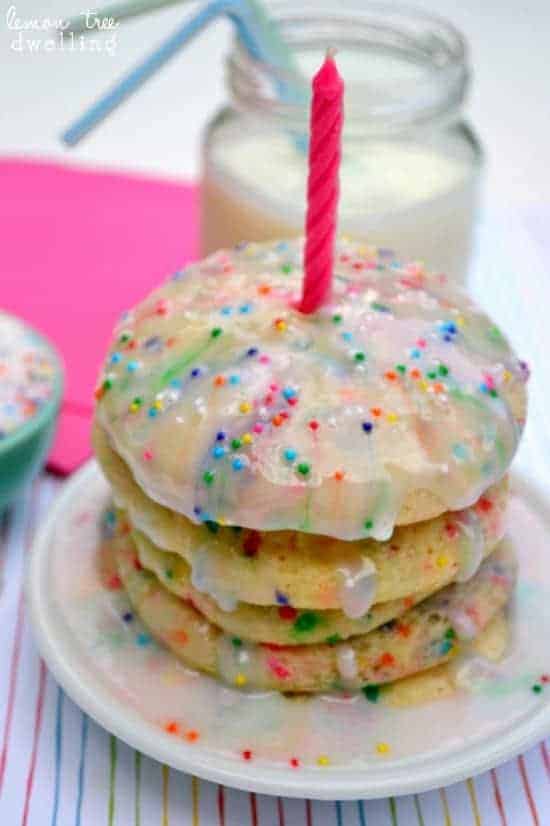 And now….for some more fun birthday treats….