Pineapple-Orange Mojitos – just as refreshing as the original, with a sweet and tangy twist!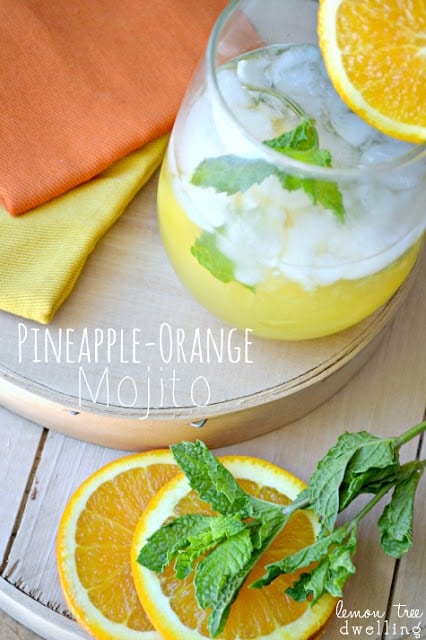 Almost exactly four years ago, my brother got married to his lovely wife, Megan……in Mexico! And despite the fact that I had a 9 month old and was still nursing at the time, I left Jorden and the girls at home and headed to Mexico on my own. I wouldn't have missed it! And I'm sure it comes as no surprise to you that I had an amazing time….or that coming home was bittersweet….or that I'd go back in a heartbeat (with Jorden this time….of course)….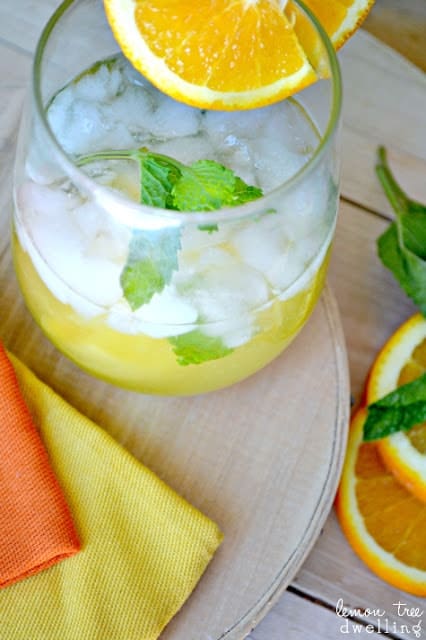 …But what might come as a surprise to you was how hard my brother's wedding actually was for me! I didn't expect it and I can't even really explain it, but I was overcome with emotion the night he said, "I do." Growing up, he and I were just two years apart, the youngest two of four. For much of our lives, we shared a bedroom, and we were the last two at home after my sisters both left for college. We had a lot of shared experiences – just the two of us – and for some reason, I always felt a special bond with him.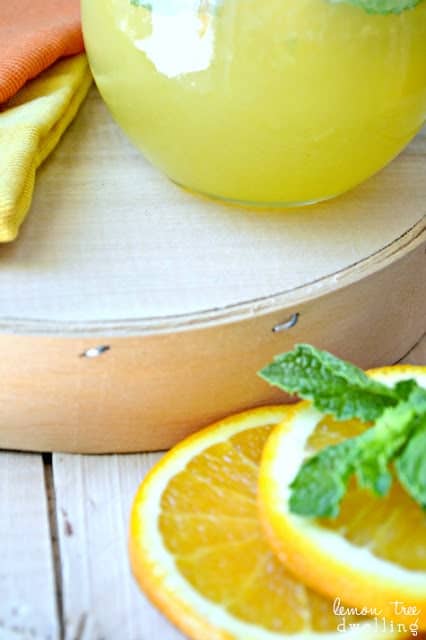 Don't get me wrong – the wedding was beautiful and I couldn't have been happier for my brother and Megan, but that night on the beach in Mexico, it felt like I was losing something. And the truth is, I was! But. I was also gaining….a sister-in-law, a new understanding of my brother, an opportunity for a new relationship with the two of them.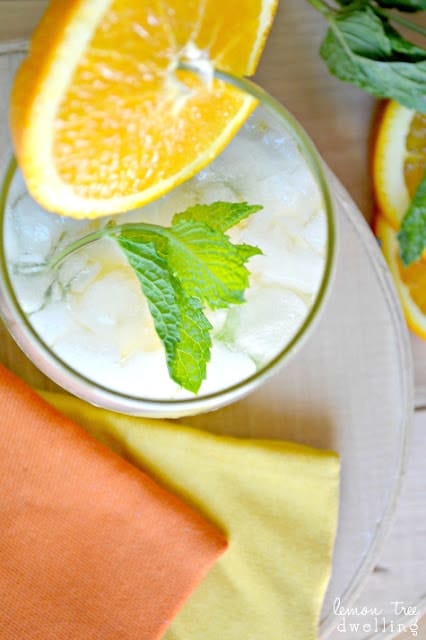 And…..a new love for mojitos! It makes sense that I would enjoy mojitos, being the fresh herb lover that I am, but I had no idea just how much I would come to enjoy them! Kinda like I had no idea how much I would come to enjoy and appreciate the new version of my brother – which is actually a lot like the old version, but married. Go figure!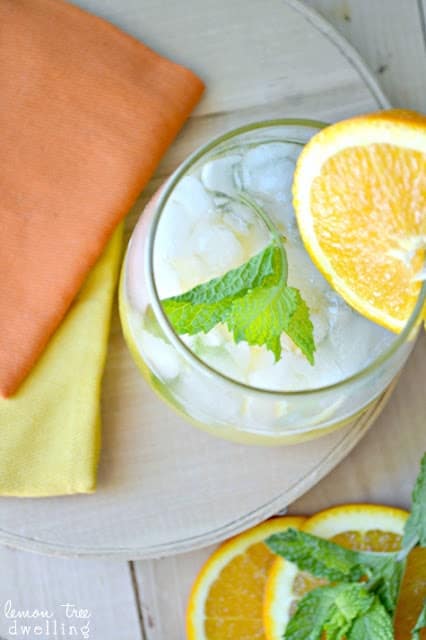 So, in honor of their anniversary, I thought I'd make my favorite drink from their wedding – with a twist! An improved version, of course….because things don't always have to stay the same to be just as good, or even better, than they were.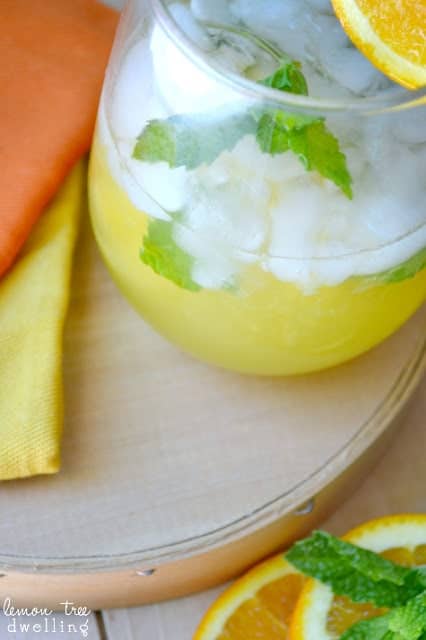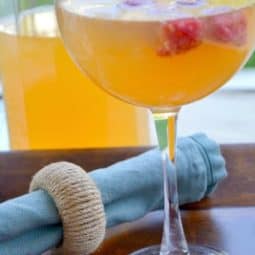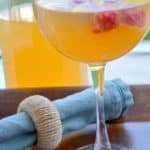 Pineapple-Orange Mojito
Ingredients
Pineapple-Orange Mojito

2

oz.

light rum

1/4

c.

pineapple juice

1

orange wedge

peeled

4

large mint leaves

torn

1

Tbsp.

simple syrup

club soda
Instructions
Cut orange wedge into thirds; place in a glass with torn mint leaves and muddle to release flavors.

Add ice, simple syrup, rum, and pineapple juice. Stir to combine.

Top with club soda.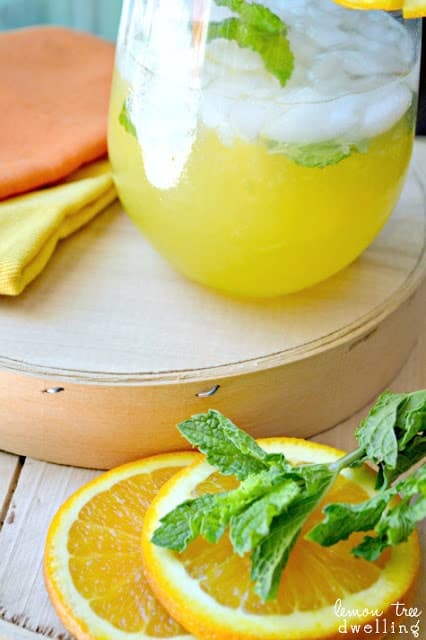 Enjoy!
While you're here, be sure to check out my other fun summer cocktails!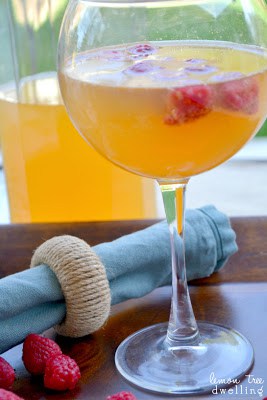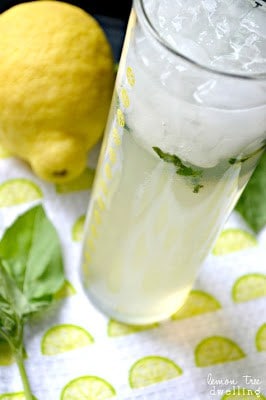 Thanks for taking a peek inside my Lemon Tree Dwelling…
I hope you feel right at home!
-Cathy