Chocolate Mud Bars with a Peanut Butter Oreo crust – these bars are rich, decadent, and dangerously delicious!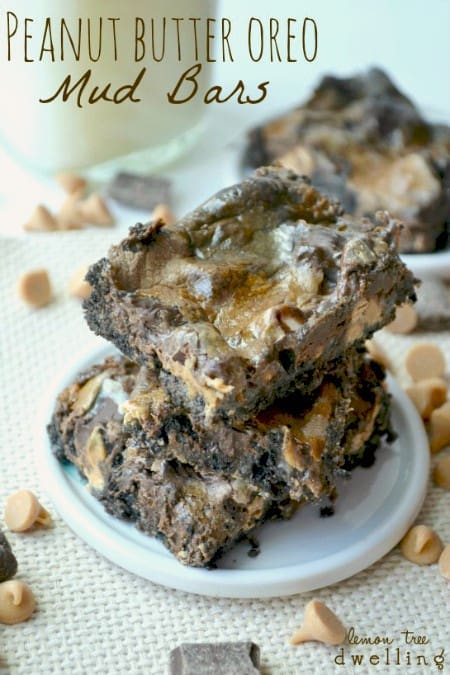 I will never forget the time we had our neighbors over for mud bars. It was sometime last summer, and the memory is forever ingrained in my mind. Let me just start by saying we love our neighbors dearly – we are so lucky to have wonderful neighbors on either side of us, with kids the same age as ours and adults we enjoy spending time with. But that's not what makes that night so memorable.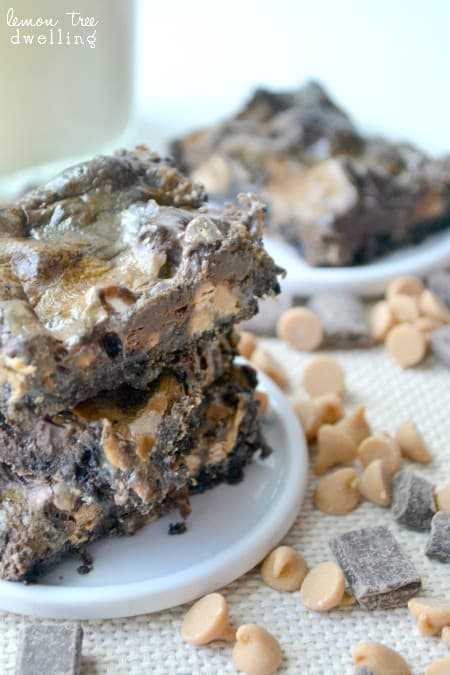 No…..the reason I will never forget the night of the mud bars is that, by the time the neighbors left, our living room was covered in them! There were chocolate crumbs everywhere, and gooey chocolate smeared all over the coffee table and furniture. It actually had nothing to do with the 4 kiddos eating them (okay, maybe not nothing)…. but it was mostly because of the bars, themselves! They couldn't have been more of a crumbly mess – not exactly what I had in mind!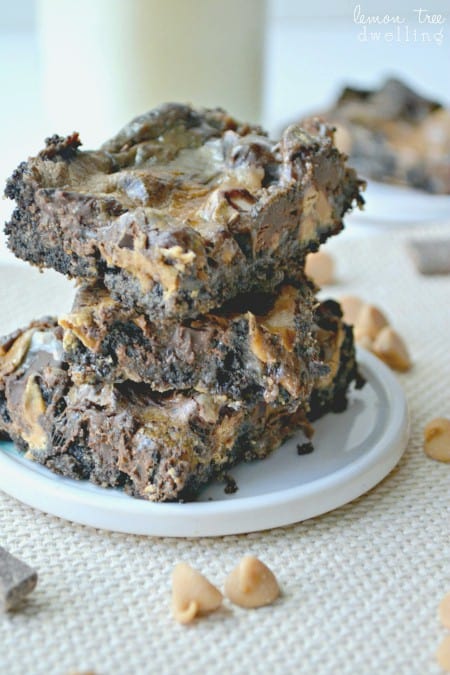 But. They did taste delicious. So delicious, in fact, that I knew I needed to make my own (more delicious, less messy) version of them! After a few crumbly tries, I'm happy to say that these Peanut Butter Oreo Mud Bars are some of tastiest bars I've ever made! Partly because you really can't go wrong with peanut butter and chocolate….and partly because they're actually magic bars in disguise (and you really can't go wrong with those, either!)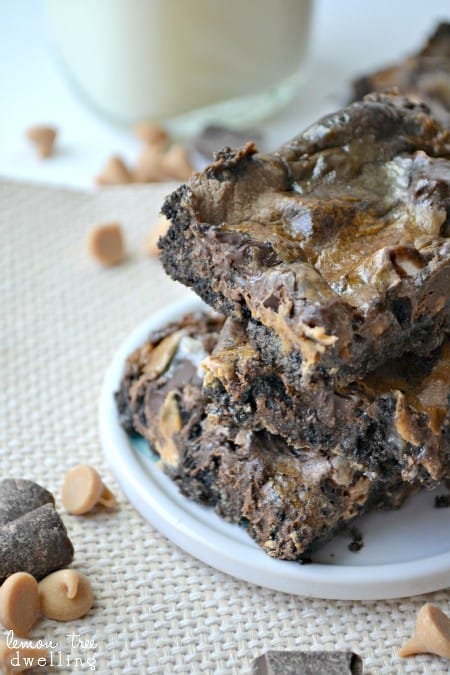 Now that we've perfected the mud bars, it may be time to have the neighbors over for dessert again. But this time, we might eat it outside….just in case the crumbly mess had more to with the kiddos than I realized! Anything is possible…..!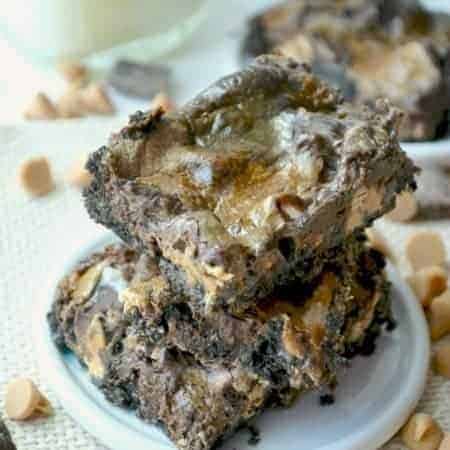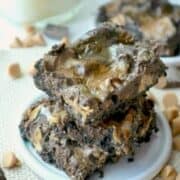 Peanut Butter Oreo Mud Bars
Ingredients
1

package finely crushed Peanut Butter Oreos

I used a food processor

1/4

c.

butter

melted

30

Kraft Chocolate Brownie Marshmallows

substitute 1 1/2 - 2 c mini marshmallows

1

c.

semi-sweet chocolate chunks

1

c.

peanut butter chips

1

14 oz can sweetened condensed milk
Instructions
Mix crushed Oreos and melted butter in medium bowl. Press into greased 9x13 inch pan. *Using greased fingers will make this easier

Top with marshmallows, chocolate chunks, and peanut butter chips, sprinkled evenly over pan.

Pour sweetened condensed milk evenly over pan and bake at 350 degrees for 25 min.

Cool completely; cut into squares.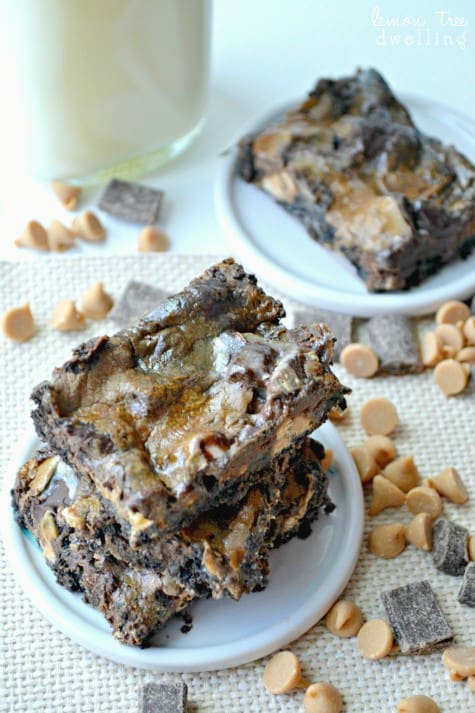 While you're here, be sure to check out some more delicious bars!