All the components of pizza…on a stick! These Deconstructed Pizza Kebabs will be your kids' favorite new meal (and they can even help you make it)!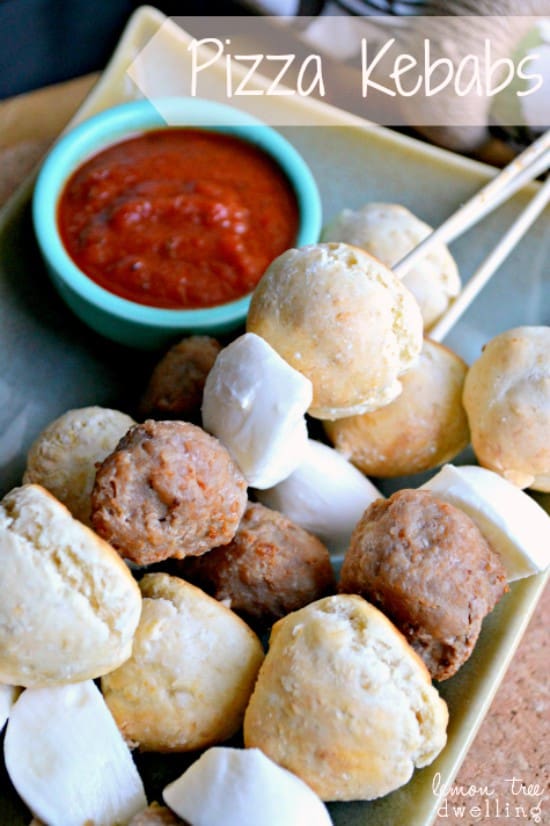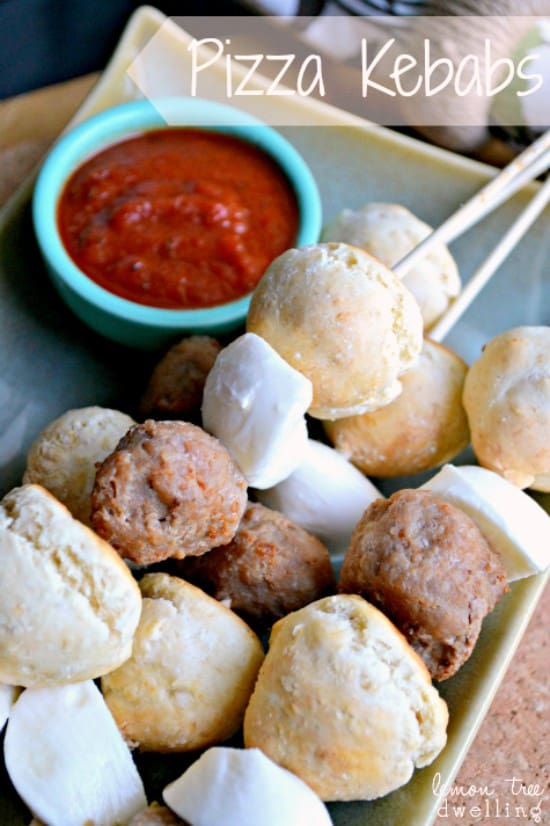 The State Fair knew long ago what I am just figuring out now: EVERYTHING tastes better on a stick! At last count, the Wisconsin State Fair offered 83 different foods on a stick – everything from apple pie to deep fried stuffing to an 18-inch corn dog…..and so many options in between. Who knew what a huge difference a tiny stick could make?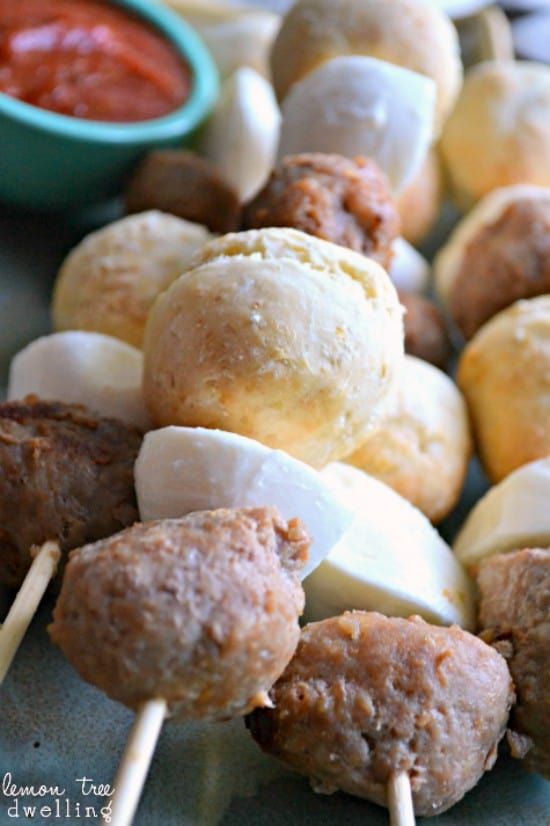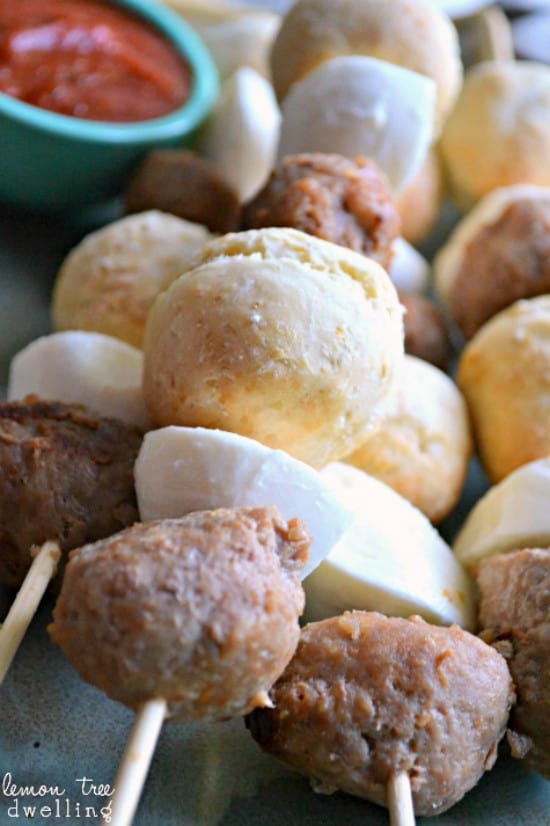 I am learning this little by little, and the more I learn, the more I am slowly trying to incorporate more meals on sticks into our rotation. If putting it on a stick is the key to getting my kids to eat it, I'm in!! Which is why, when we were planning a movie night with our next door neighbor recently, my mind jumped right over pizza to pizza kebabs. The only difference? The stick!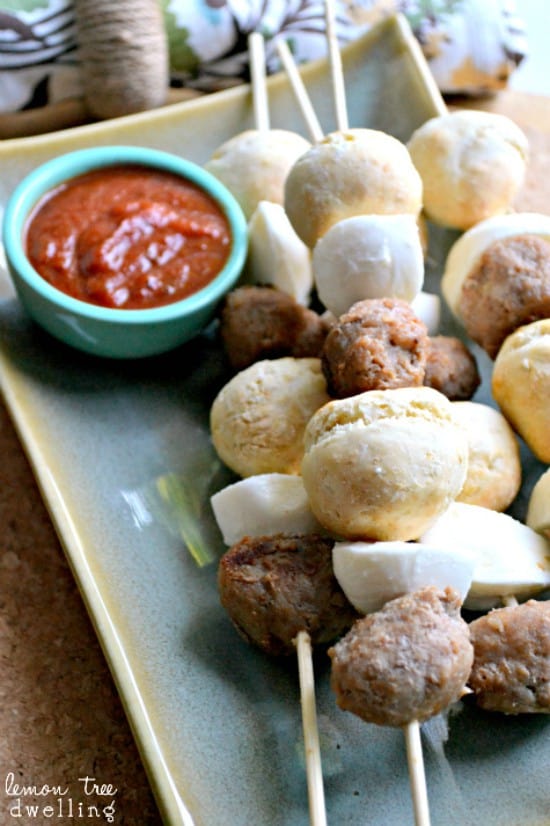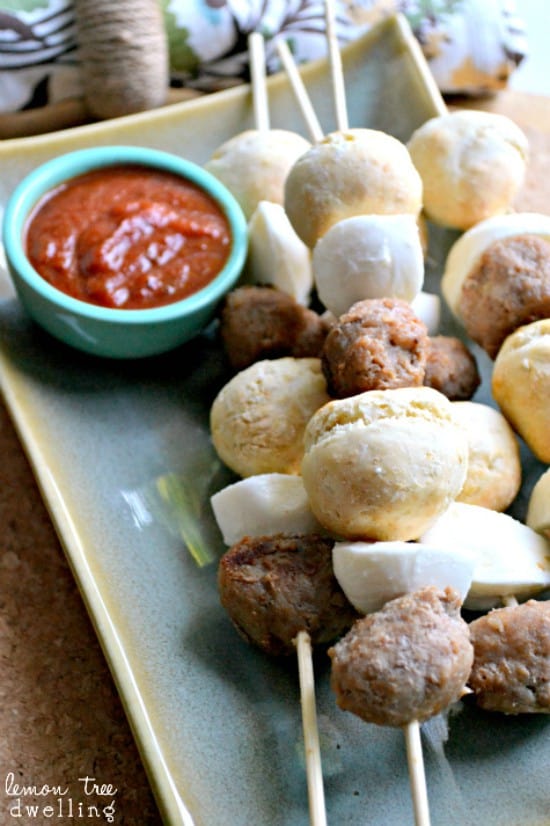 From the moment I suggested it to the moment they sat down to eat it, our kitchen was buzzing with excitement! They wanted to help mix the dough, play with the dough, roll the dough. They went crazy for the chance to make meatballs, and they were beside themselves with delight when I told them it was time to assemble the skewers. I don't know about you, but typically having "help" from kids in the kitchen isn't truly all that helpful. But in this case, it was! Every step of the way was totally kid-friendly, which meant less work for me and more fun for them!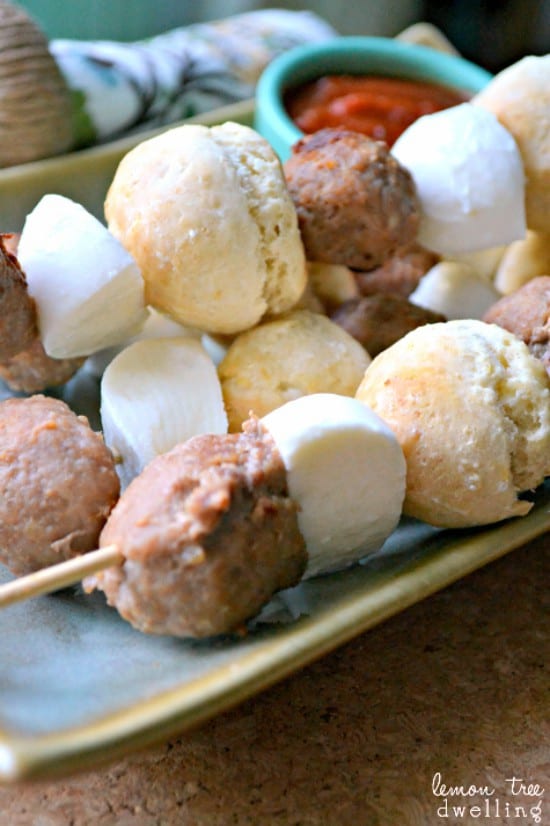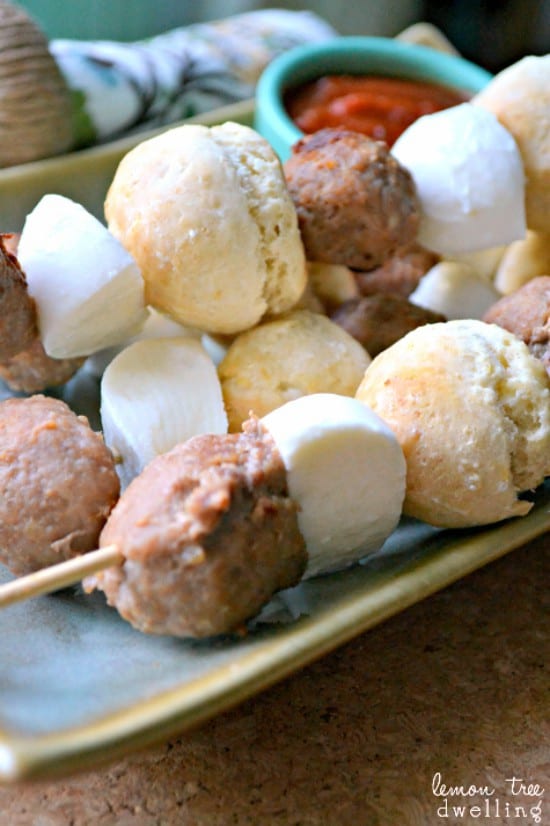 And the best part? The fact that four kids (ages 2, 4, 6, & 9) ate the entire batch of kebabs! Which is basically like eating an entire pizza, something I had no idea they were capable of! Guess what made it into the dinner rotation? Definitely these guys!! And guess what we'll be doing more of these days and nights leading up to State Fair? Definitely food on sticks!! I'm telling you…..the folks at State Fair are really on to something….!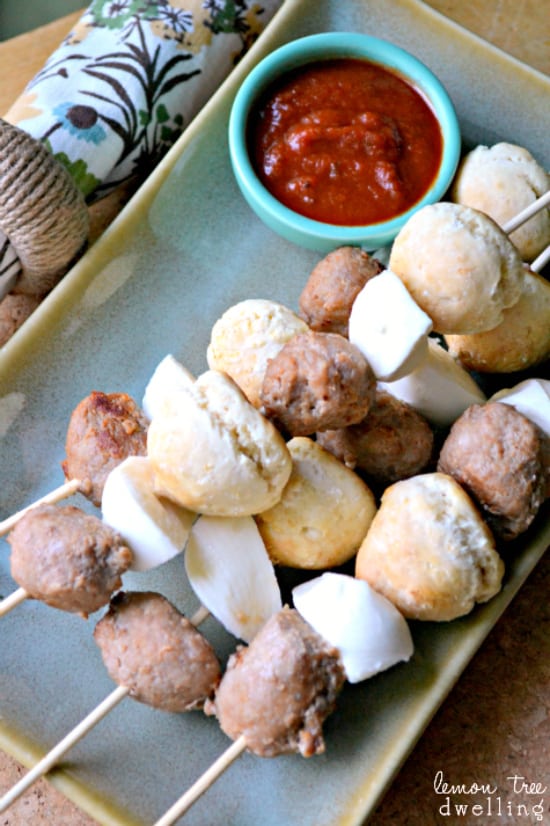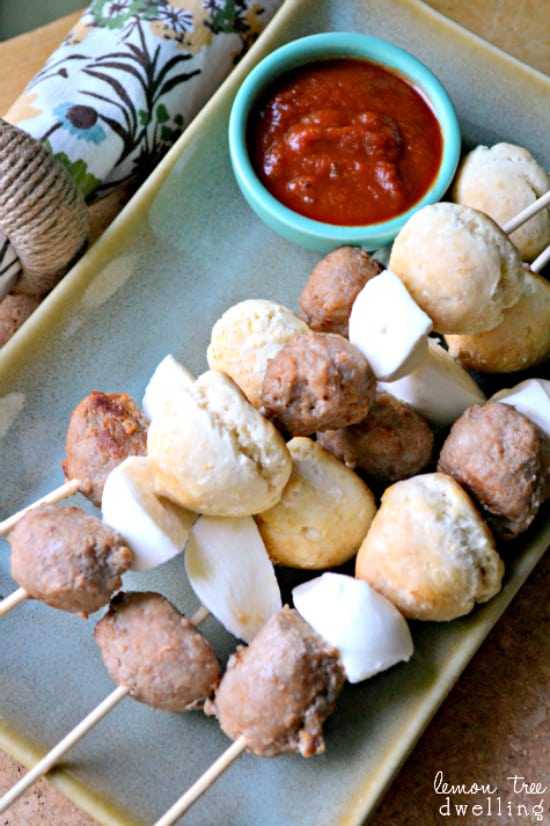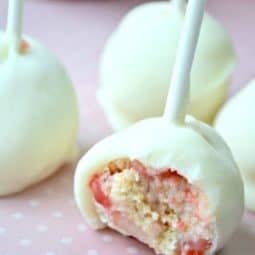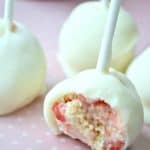 Pizza Kebabs
Ingredients
Pizza Kebabs

1

6.5 oz package pizza crust mix (I used Betty Crocker) or 1 batch pizza dough

1

19.5 oz package Jennie-O Italian Turkey Sausage

1

8 oz container fresh mozzarella balls

1

14 oz jar pizza sauce

wooden skewers
Instructions
Mix pizza dough according to package instructions. Divide into small pieces (18-20) and roll into balls. Place on greased baking sheet and bake at 450 degrees 10-12 minutes or until golden brown.

Remove casing from turkey sausage, divide into small pieces (18-20) and roll into balls. Cook in skillet until browned on one side; flip and continue cooking until meatballs are completely browned and cooked through.

Cut fresh mozzarella balls, if necessary (depending on size).

Heat pizza sauce in small saucepan and keep warm over low heat.

Assemble kebabs, dip in sauce, and enjoy!