Orange Spiced Cranberry Sauce is not your basic cranberry sauce! These tart cranberries and the sweetness of oranges are mixed with flavorful spices for a Thanksgiving side dish that will please a crowd!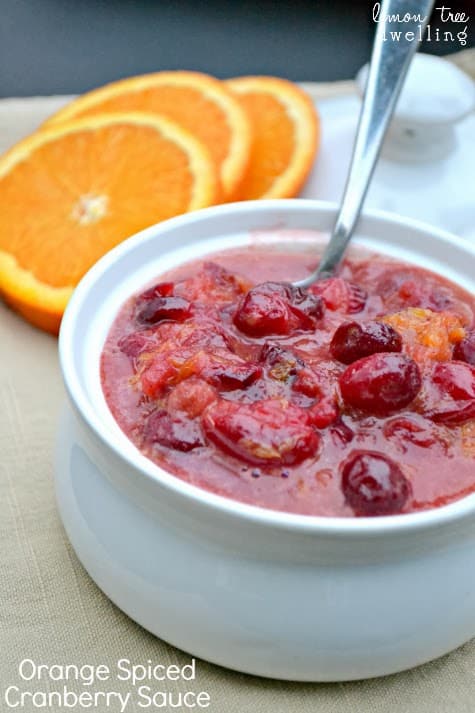 As much as I hate to admit this (don't judge) one of the hardest things for me about being pregnant is not being able to have a drink. Don't get me wrong – I am mostly a social drinker who loves a good glass of wine – and I can certainly make it through nine months without one…..but that doesn't mean it feels easy! Especially on special occasions, like my birthday (which was just last week) or Thanksgiving (which is just a few weeks away), or Christmas (which will be here before we know it!)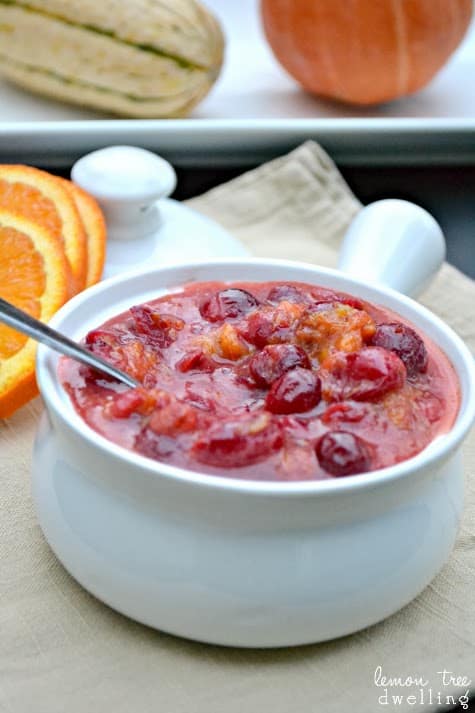 For me, there is just something about spending time with people over a glass of wine that feels more warm and cozy than it does without. It's similar to having morning coffee with a friend or hot chocolate with your kids on a cold winter day. It somehow brings you closer. A lot like sharing a good meal….which is what I tend to do as my substitute during pregnancy! That's probably the reason I'm so looking forward to Thanksgiving this year…!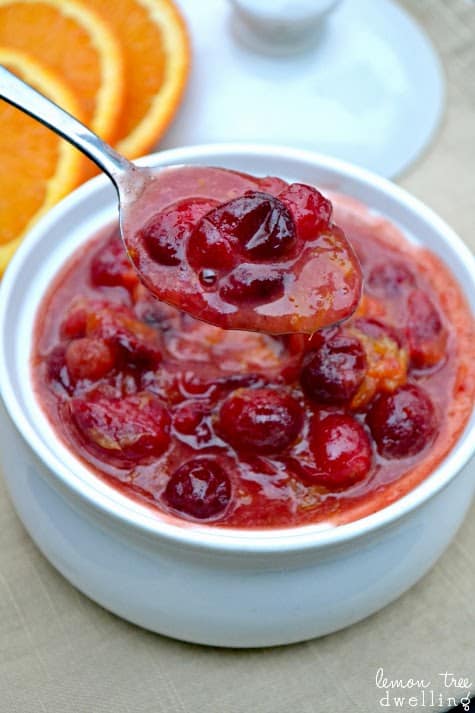 Orange Cranberry Sauce
I love Thanksgiving dinner because it's so predictable. You know exactly what to look forward to! And since most items on the menu are really things we ONLY eat on Thanksgiving, they feel like a real treat! But….since I am who I am…..I also love to tinker with different variations of each dish each year.
Lately, I've had a special place in my heart for all things orange. Which is why I knew I had to incorporate oranges into the meal this year and make this Orange Spiced Cranberry Sauce. That….and the fact that it reminds me of my favorite fall beverage that I WON'T be having this year….
Mulled Cranberry Orange Sangria!
Good thing this is such a delicious substitute!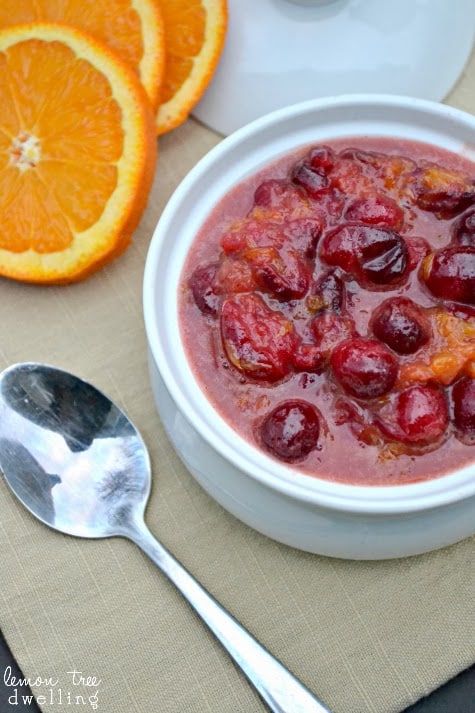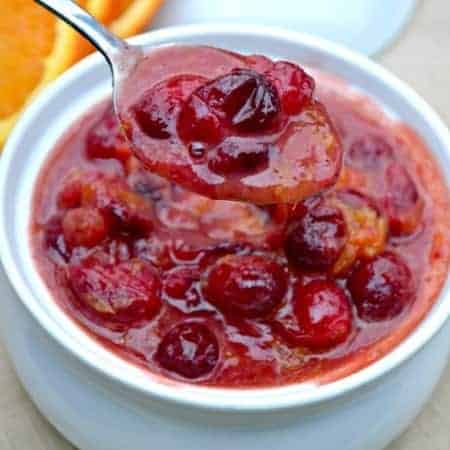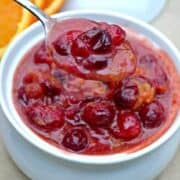 Orange Spiced Cranberry Sauce
Ingredients
1

12 ounce can frozen orange juice concentrate, thawed

3/4

c.

sugar

2

12 ounce bags fresh cranberries

4

oranges

segmented (peel and pith cut off; oranges cut into segments)

1/2

tsp.

cinnamon

1/2

tsp.

ground cloves

1/2

tsp.

ground allspice
Instructions
In a medium saucepan, combine thawed orange juice concentrate and sugar; mix well.

Cook over medium heat, stirring occasionally, until sugar dissolves. Bring mixture to a boil.

Add cranberries, oranges, and spices; reduce heat to simmer and continue cooking 8 minutes or until cranberries burst.

Cool slightly; then chill, covered, in refrigerator.

*Can be made up to 2 days in advance.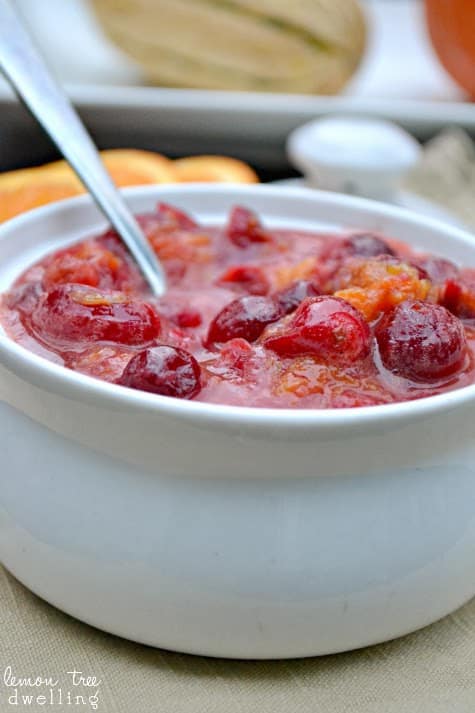 And here are a few more Thanksgiving ideas for you to enjoy!