Cranberry Orange Mimosas are a deliciously sweet brunch cocktail and perfect for any celebration! This easy drink can be a beautiful accompaniment to any holiday table.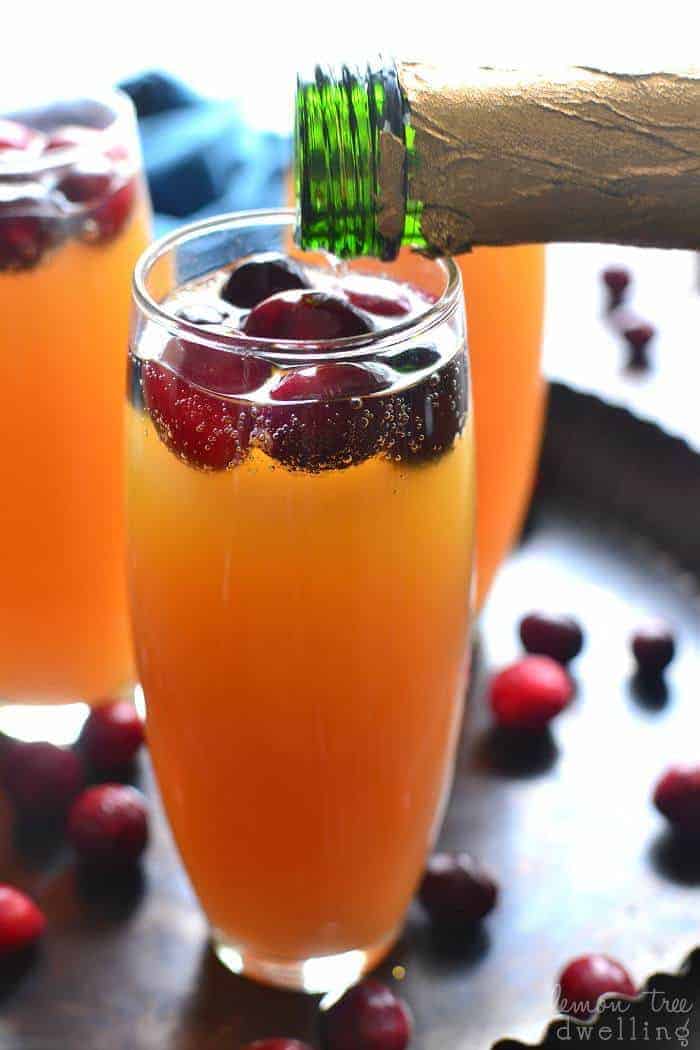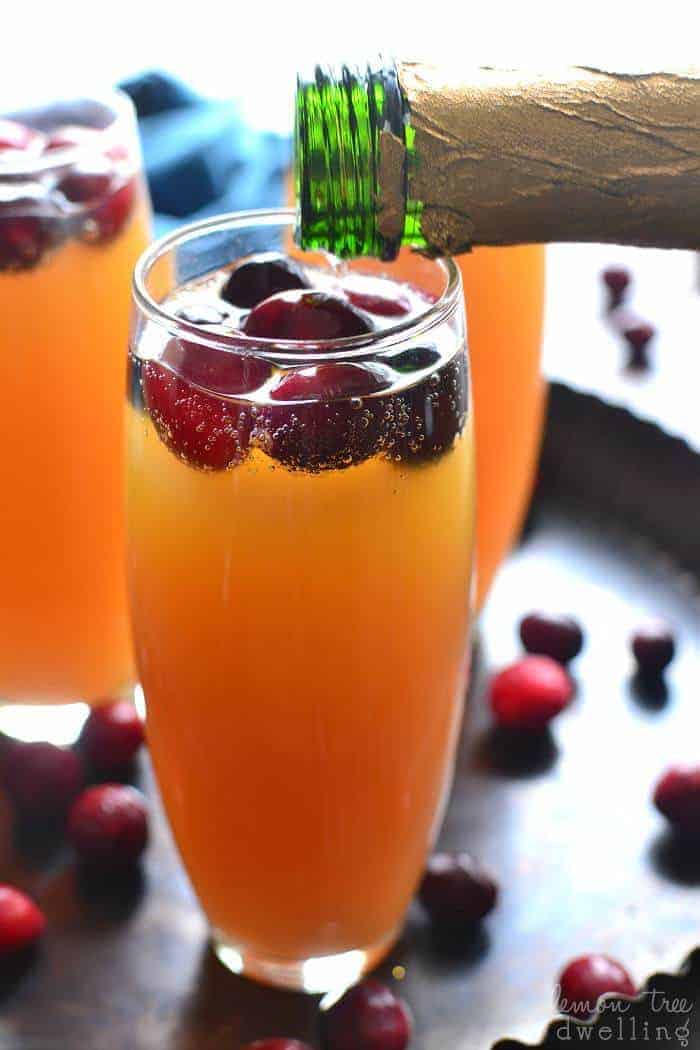 Does anyone else feel like they're in a time warp? I know it's Monday, but with Jorden and the kids home, I really can't keep track! It might have something to do with the fact that we haven't left our house since Christmas….or the fact that there's a winter storm warning for today with 100% chance of snow ALL DAY LONG…(meaning our chances of leaving the house are approximately 0%)….but whatever it is, these days are blending right into one another.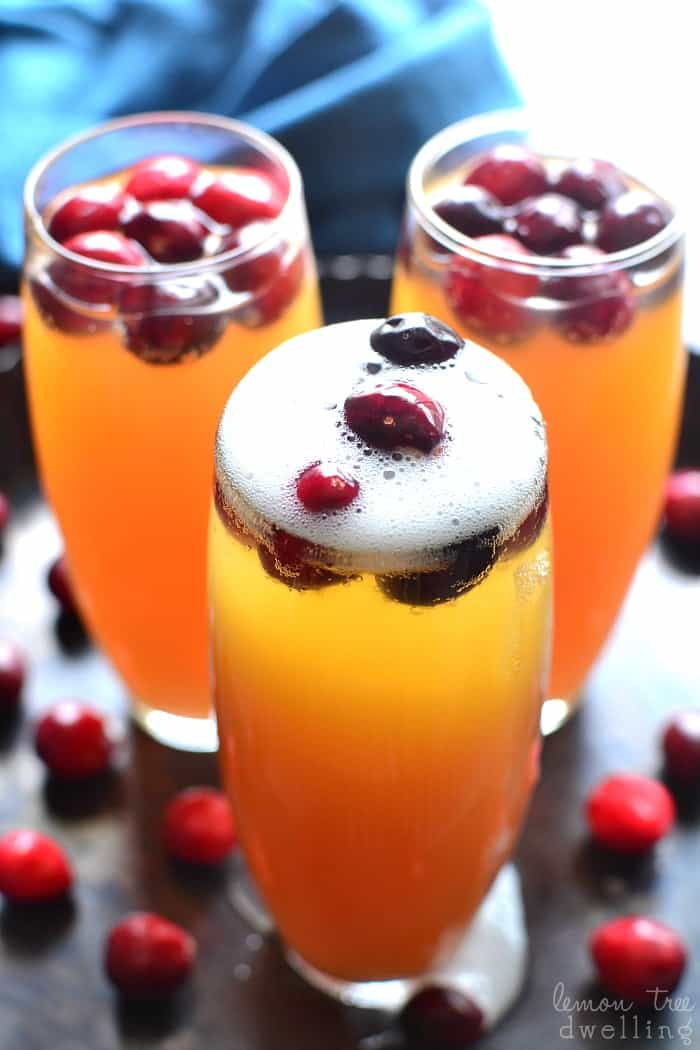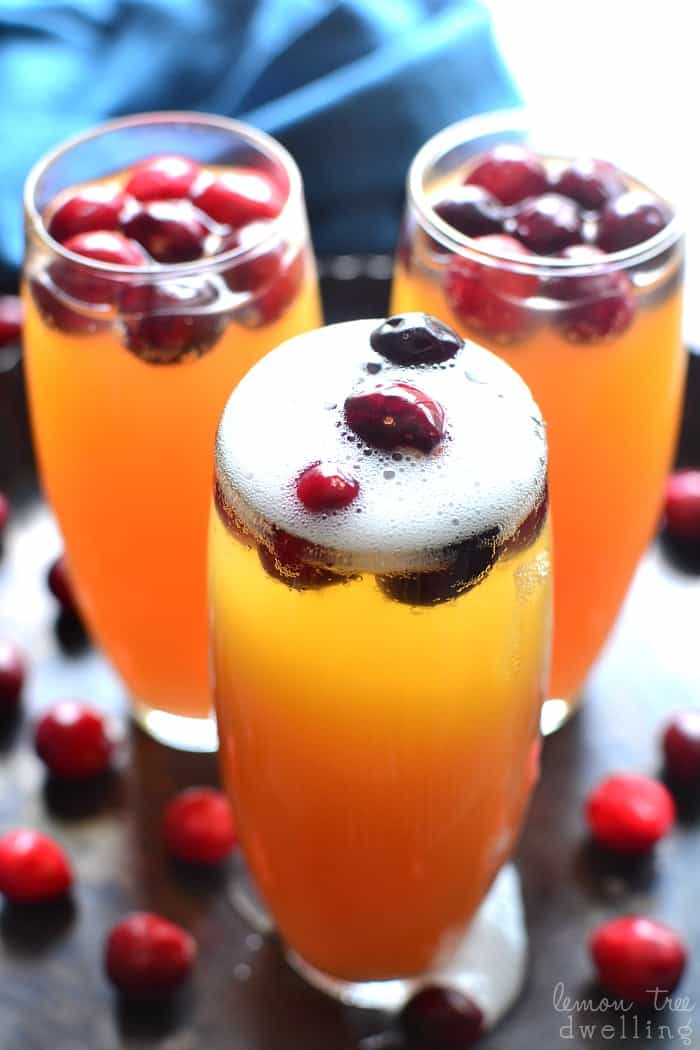 Breaks are always a little tricky, especially now that the girls are getting older and have certain expectations of them. Gone are the days of family time being all that matters. These girls want play dates and sleepovers and FUN!!! And they are not being shy with their requests. So not only have we not left the house since Christmas, but we've been inundated with requests. All day, every day. With no end in sight.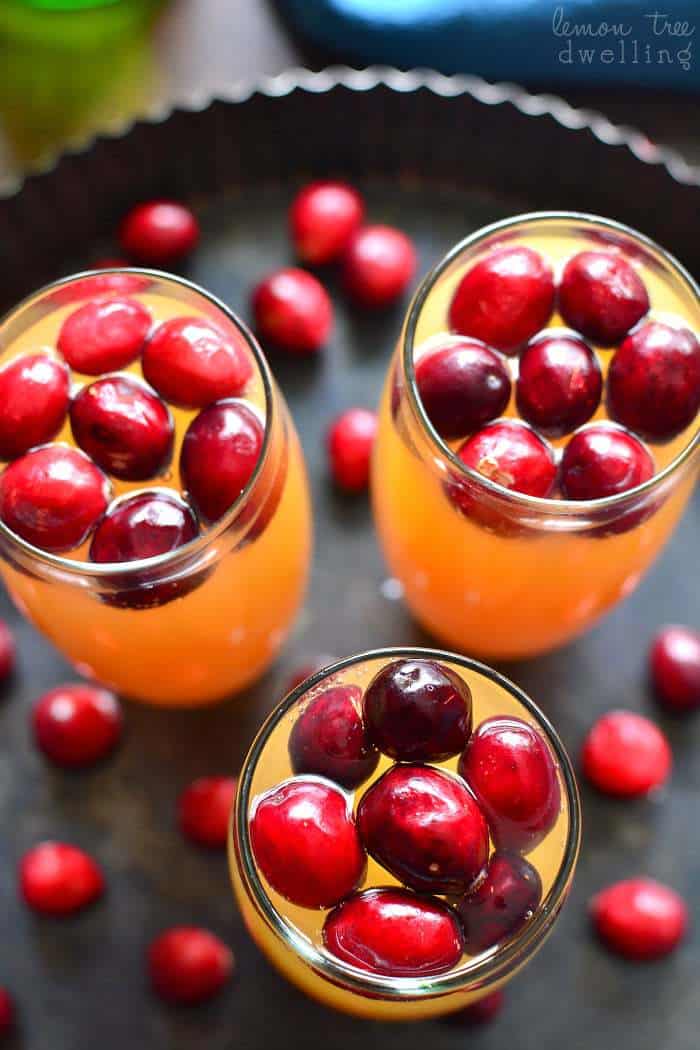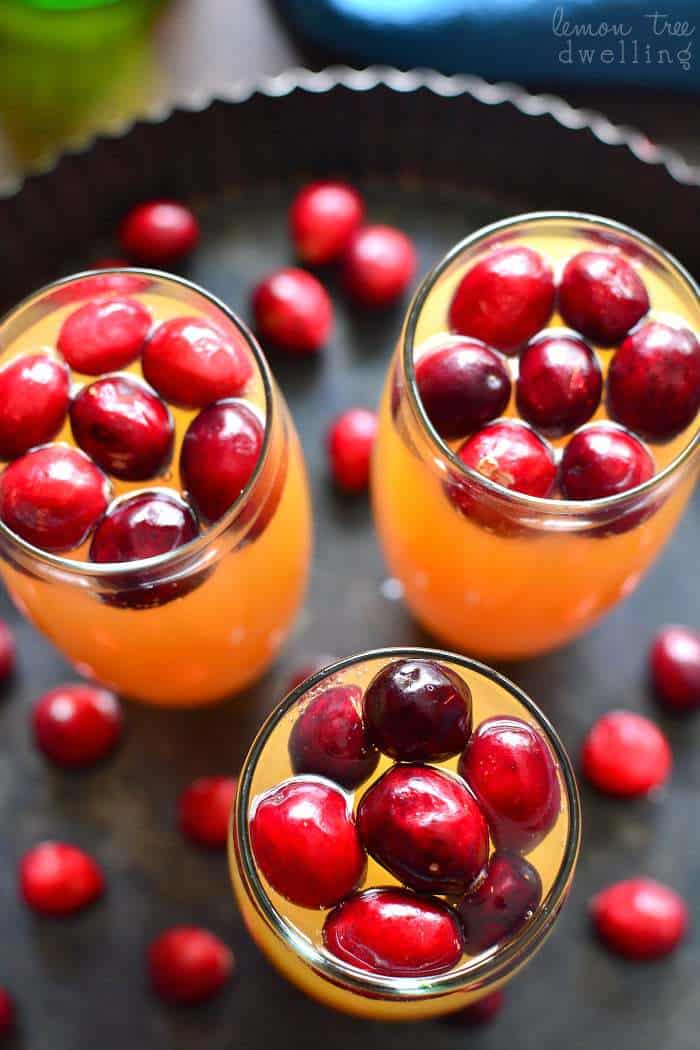 With this winter storm upon us, I just know things are about to get hairy. Forget about our plans to go bowling and out to eat….we're staying home!!! And pulling out the big guns (aka: the FAMILY SCHEDULE)! It's something we did a while back, and the girls have talked about it ever since. What is a family schedule, you ask? Well, exactly what it sounds like. We schedule out the entire day with fun things to do….at home!
Cranberry Orange Mimosas
I'm not sure why it works so well, but the girls love it. Maybe it's because it feels like a guarantee to them. Or maybe because they can see what's coming next. On today's agenda? Cookie making, family movie, board games, pizza, science experiments……and, of course, Cranberry Orange Mimosas. Because when you haven't left the house in 3 days, you need a little pick me up. AmIright??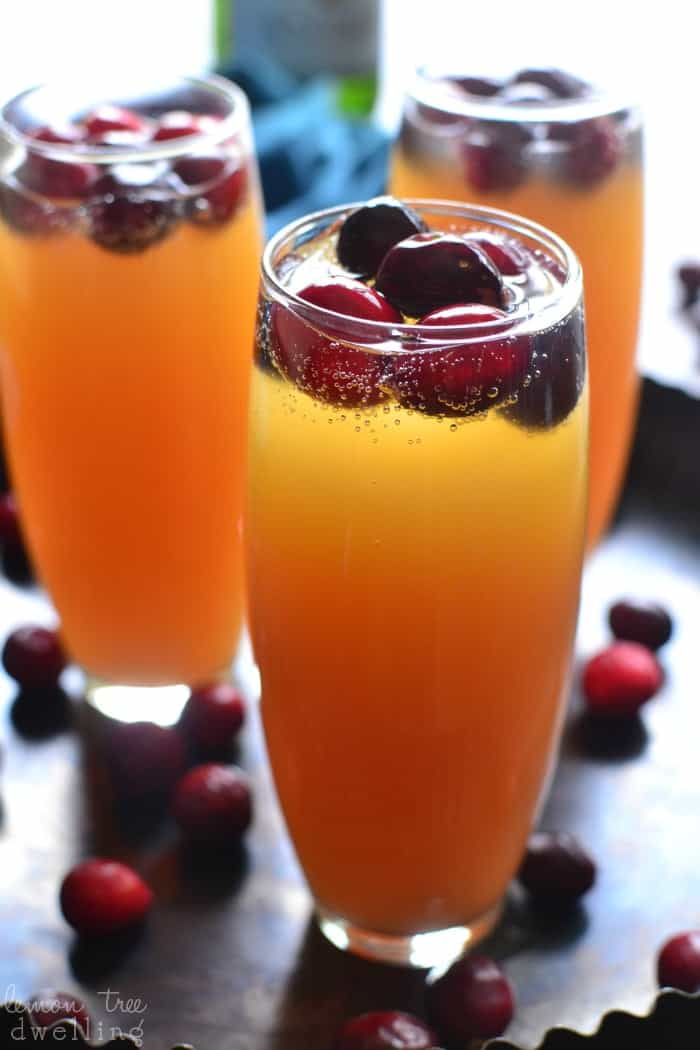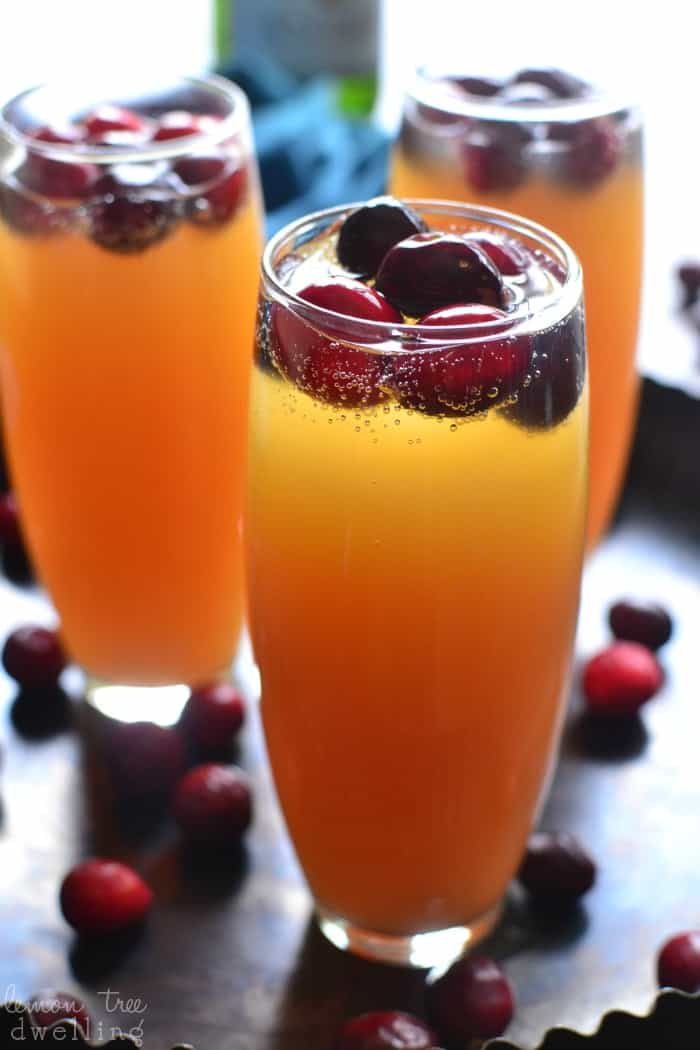 These mimosas are simple to make, with a few little tweaks that make them extra special. Perfect for lazy days at home….and equally perfect for a celebration! (I say both!!)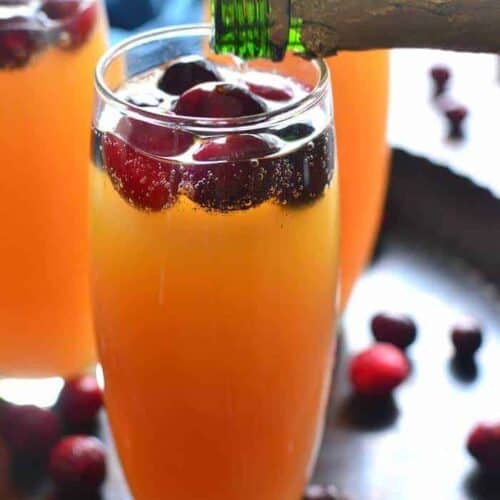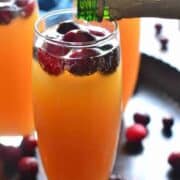 Cranberry-Orange Mimosas
These Cranberry-Orange Mimosas are deliciously sweet and perfect for a celebration!
Ingredients
1

bottle champagne

1

c.

orange juice

1/2

c.

cranberry juice

1/4

c.

Triple Sec

fresh cranberries

For an individual drink:

3/4

c.

champagne

1/4

c.

orange juice

2

Tbsp.

cranberry juice

1

Tbsp.

Triple Sec

fresh cranberries
Instructions
Combine all ingredients; divide equally among champagne glasses.

Enjoy!
These Cranberry Orange Mimosas would go great with a slice of Cranberry Pumpkin Bread!


If you are a fan of Chicken and Orange, then try this Skinny Orange Chicken from Gimme some Oven