Little Sweethots are sweet and spicy marshmallow treats, flavored with Cinnamon Red Hots! The perfect Valentine's Day treat!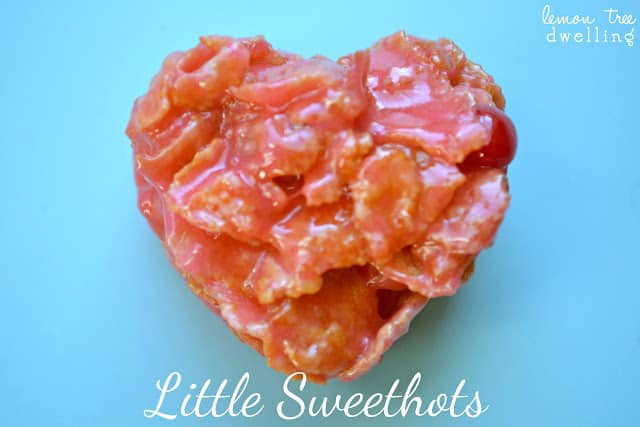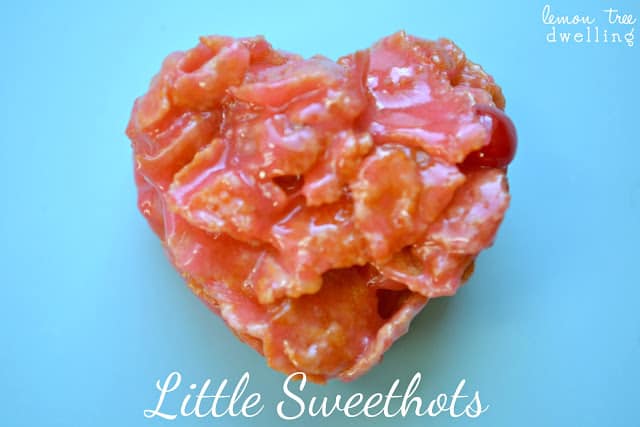 Backstory of Little Sweethots Recipe
Greta and I have this thing where we talk to one other in funny voices. It usually starts with me being a little goofy and singing "Max & Ruby" or saying something like, "Try again, Sweetheart…" in a silly voice that I know will get her attention. The great thing about Greta is she doesn't miss a beat – she takes on the same silly voice and picks up the same ridiculous facial expressions – and we sometimes end up talking or singing that way for the rest of the afternoon! "Try again, Sweetheart" has become one of our favorite things to say to one another…and taking on the voice of an old gangster has become our favorite way to say it! Can you hear it? If you say it just right, it sounds a little like….. sweethot!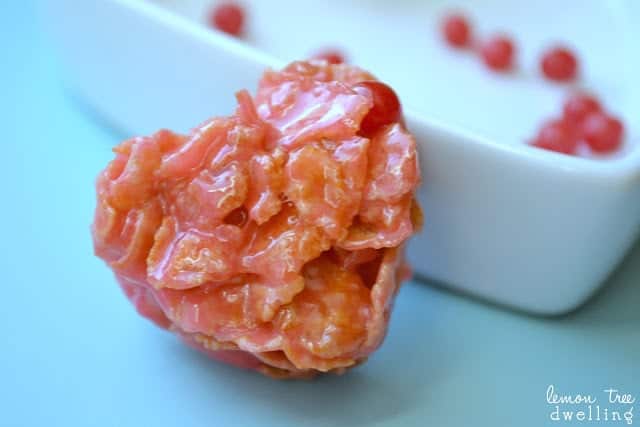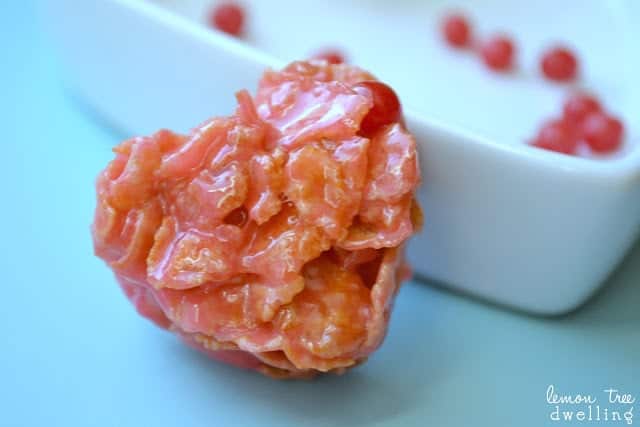 And that's the story of how these little sweethots marshmallow treats got their name 🙂
I've actually had the ingredients for these sitting on my counter for months… I just never got around to making the green Christmas wreaths I had in mind. So… with Valentine's Day just around the corner, I swapped the green food coloring for red, pulled out my heart molds, and got to work!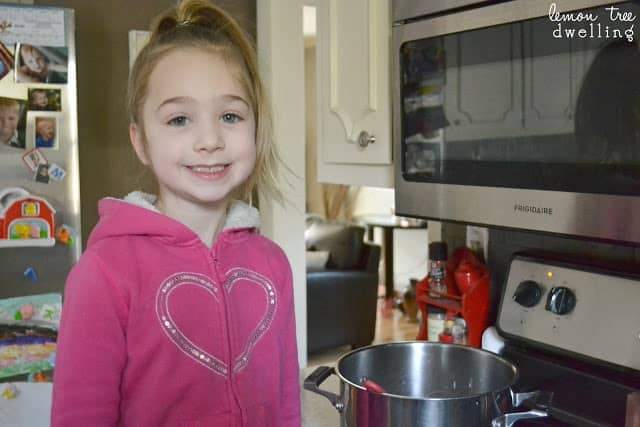 Greta helped me…which worked especially well since the majority of the recipe is just melting and stirring!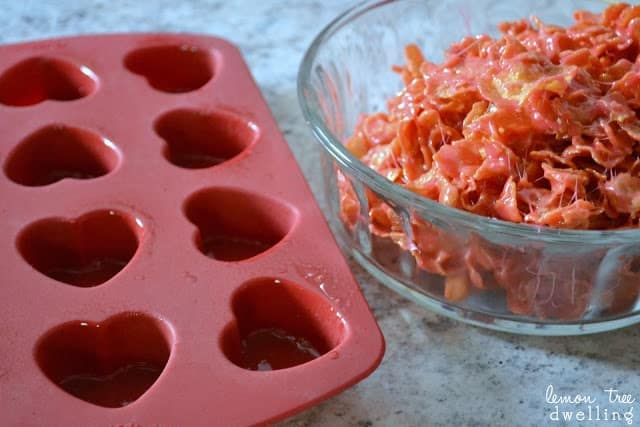 I decided to use these cute little heart molds instead of a cookie cutter (I tried both ways and found that the molds were much easier!)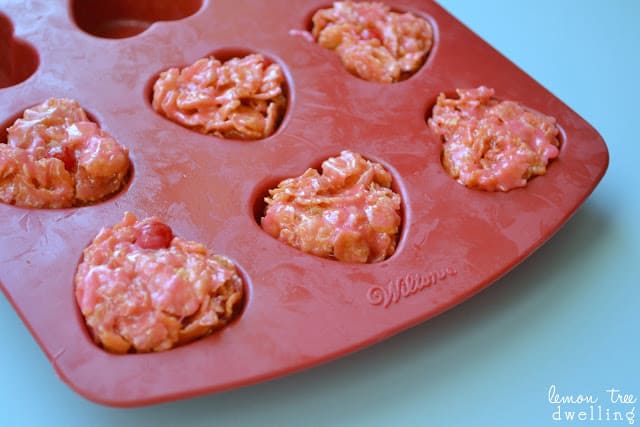 So quick and easy – we had 24 tasty little treats in a matter of minutes. When Jorden came into the kitchen, he took one look at them and said, "You have GOT to stop making those!" because, of course, they're too good to resist 🙂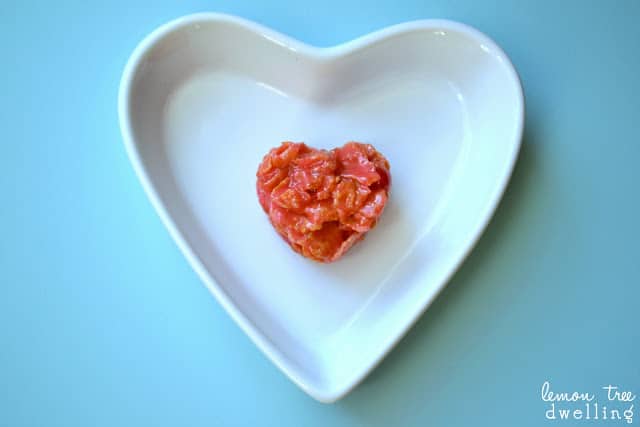 All I said was, "Love you…..Sweethot." 🙂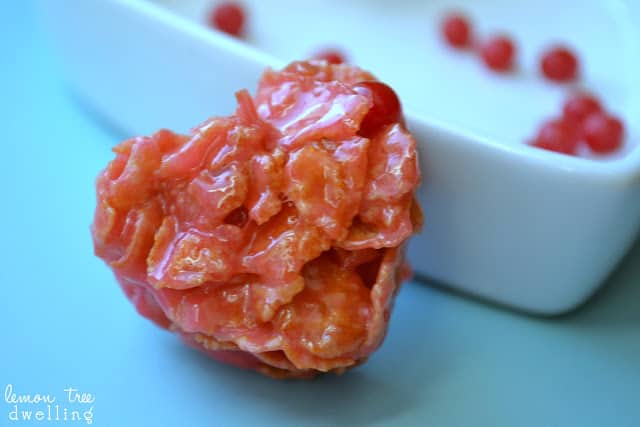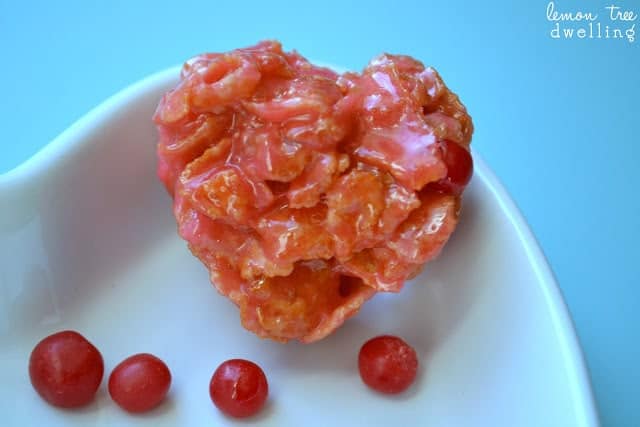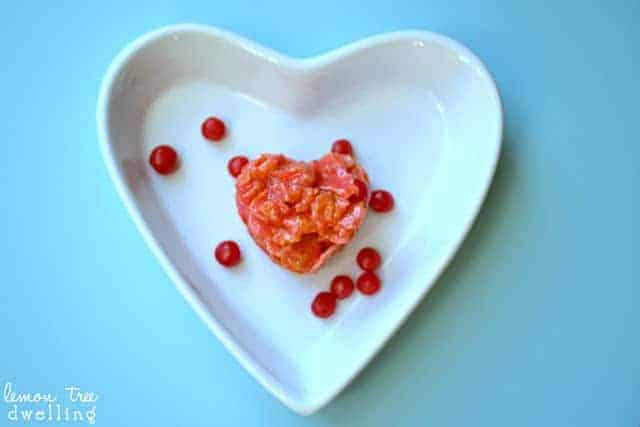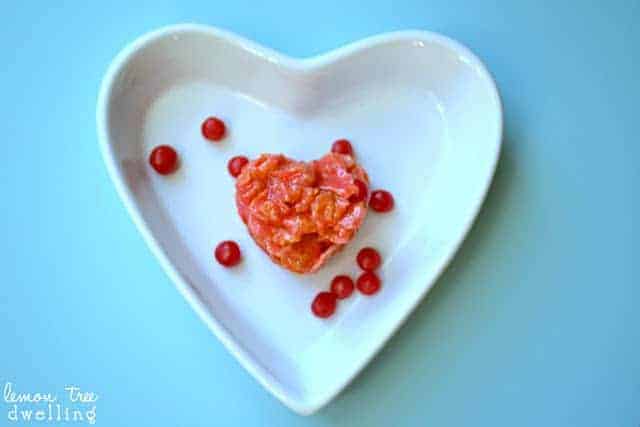 If you love cinnamon hots, you will love these marshmallow treats! You should try my friend Dorothy's red hot muddy buddies recipe, too!
Little Sweethots Recipe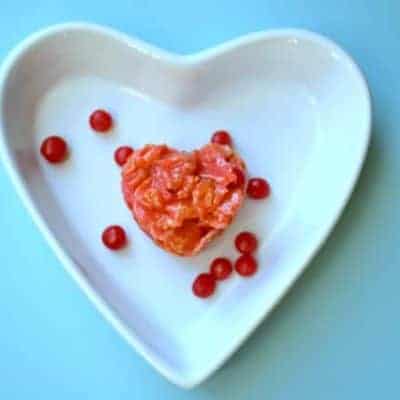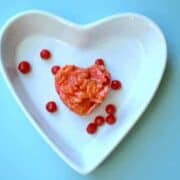 Little Sweethots
Ingredients
10

oz.

bag marshmallows

1

stick butter

1/2

tsp.

vanilla

1/2

tsp.

almond extract

1

tsp.

red food coloring

4

cups

cornflakes

1/8

cup

cinnamon red hots

1

set of heart molds
Instructions
Melt marshmallows and butter in large saucepan over low heat.

Mix in flavorings and food coloring.

Add cornflakes and stir until coated. Add red hots.

Using buttered hands, press mixture into heart molds and let set momentarily; remove from molds and place on wax paper.
More Valentine's Day Treats to Make:
Black, White and Red Velvet Valentine's Day Desserts