These Lemon Margaritas scream summer! Sweet, tart, and refreshing….and best of all, they don't require any squeezing! Garnish them with fresh berries for a pretty, delicious drink that's perfect for the 4th of July!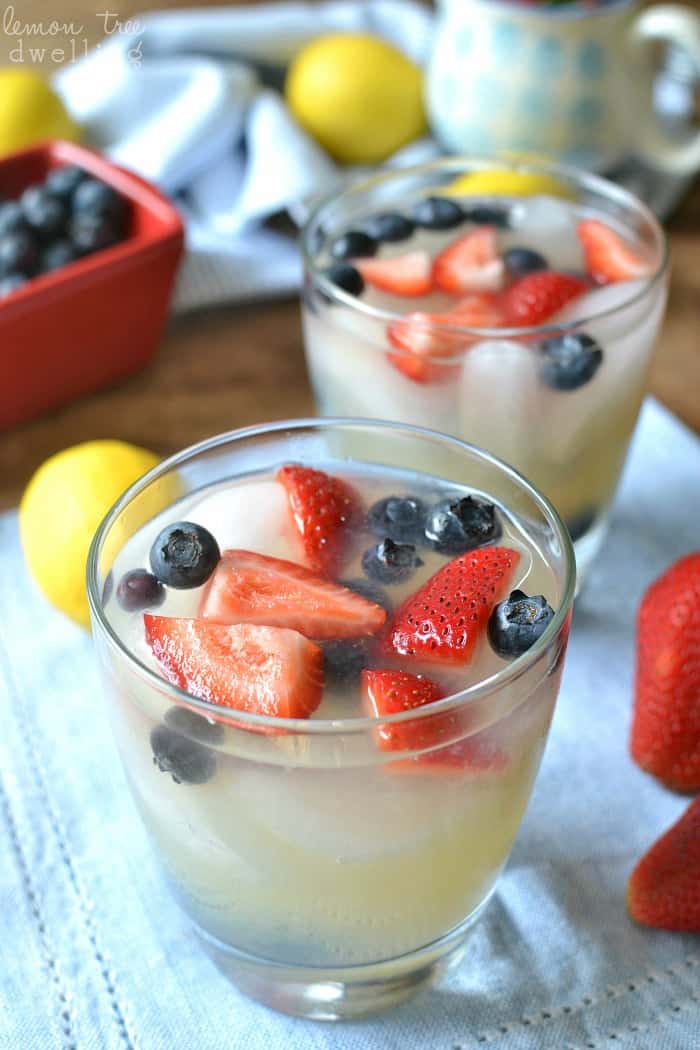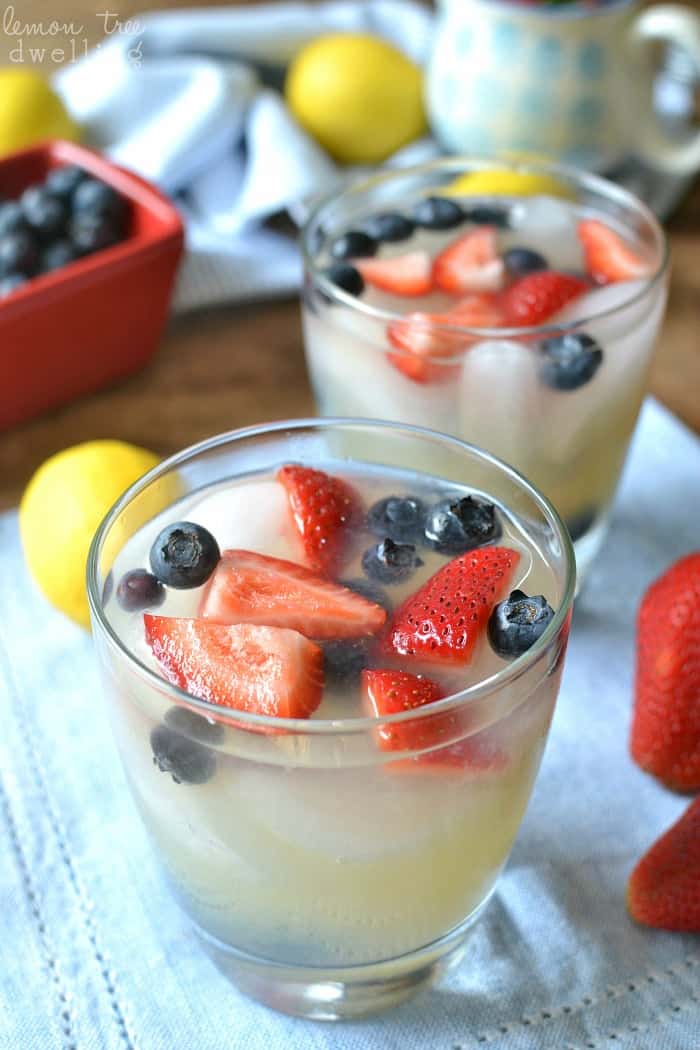 Do you ever just have one of those days where you could *really* go for a margarita? I know I do! And some days, more than one! Yesterday just might have been one of those days.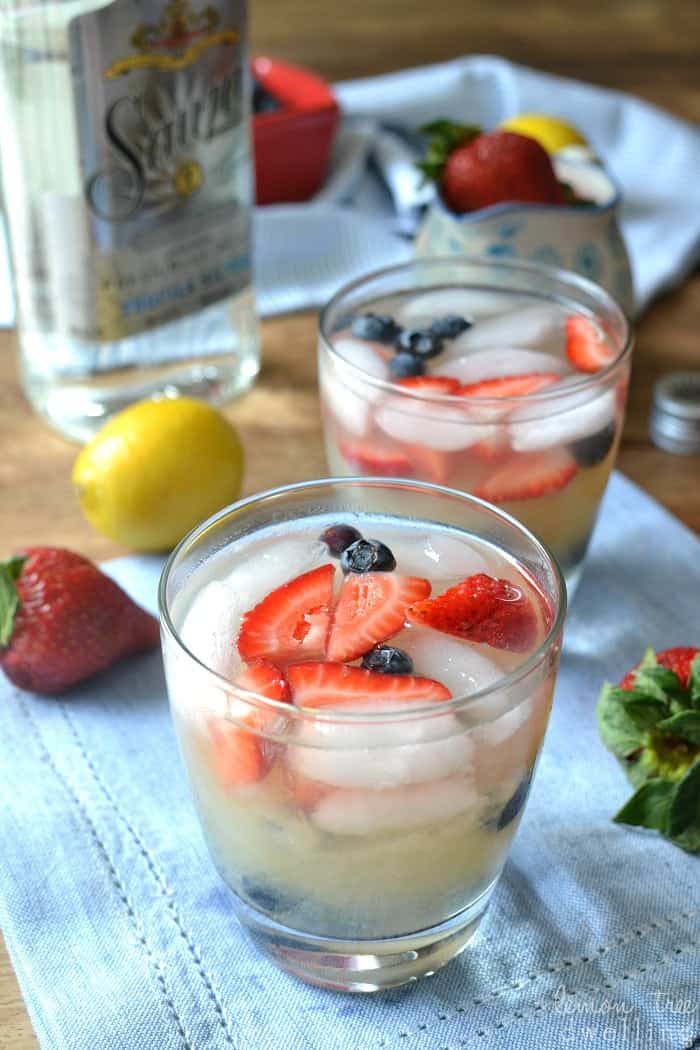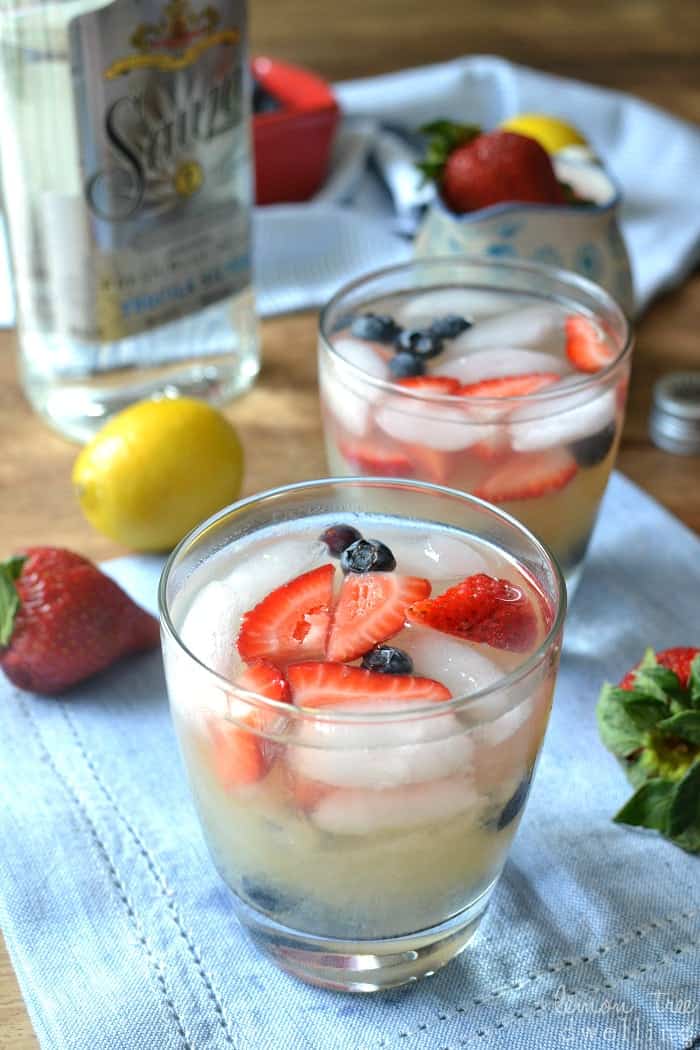 It all started first thing in the morning, while we were getting ready to leave for a farm breakfast. Have you ever been to a farm breakfast? If not, you are missing out! It's a tradition we've kept up from my childhood, and the kids LOVE it. Pancakes, eggs, orange juice, cheese, and ICE CREAM in a big, empty barn…..with live polka music…..then wandering around the farm to see the cows and goats and chickens and tractors whatever else we might run across. It's such a great experience, especially for city kids like mine.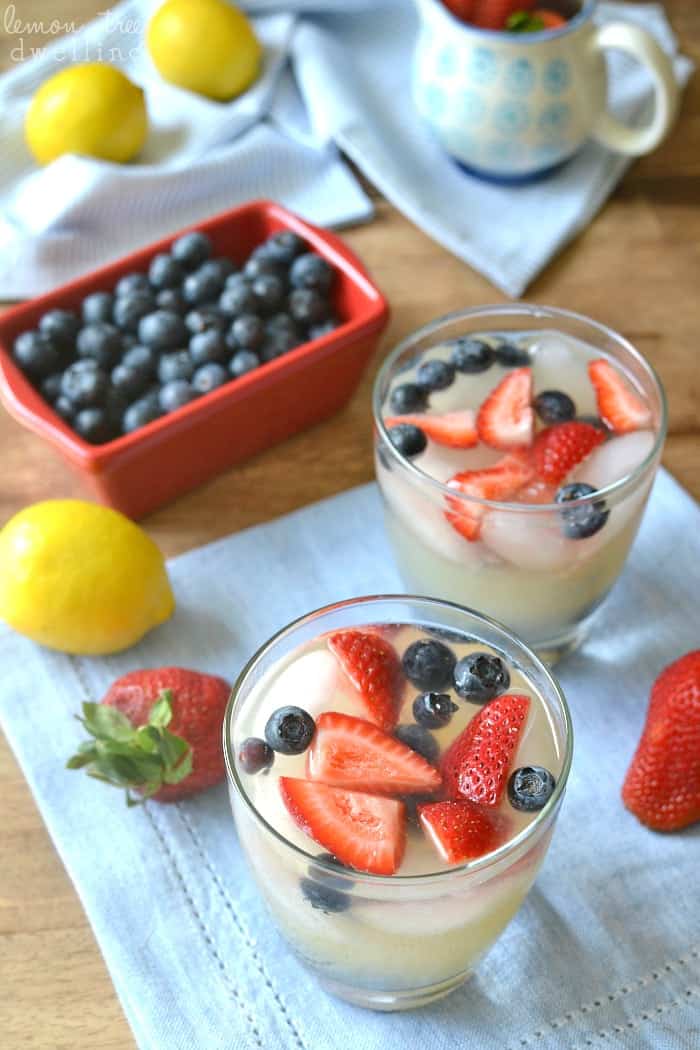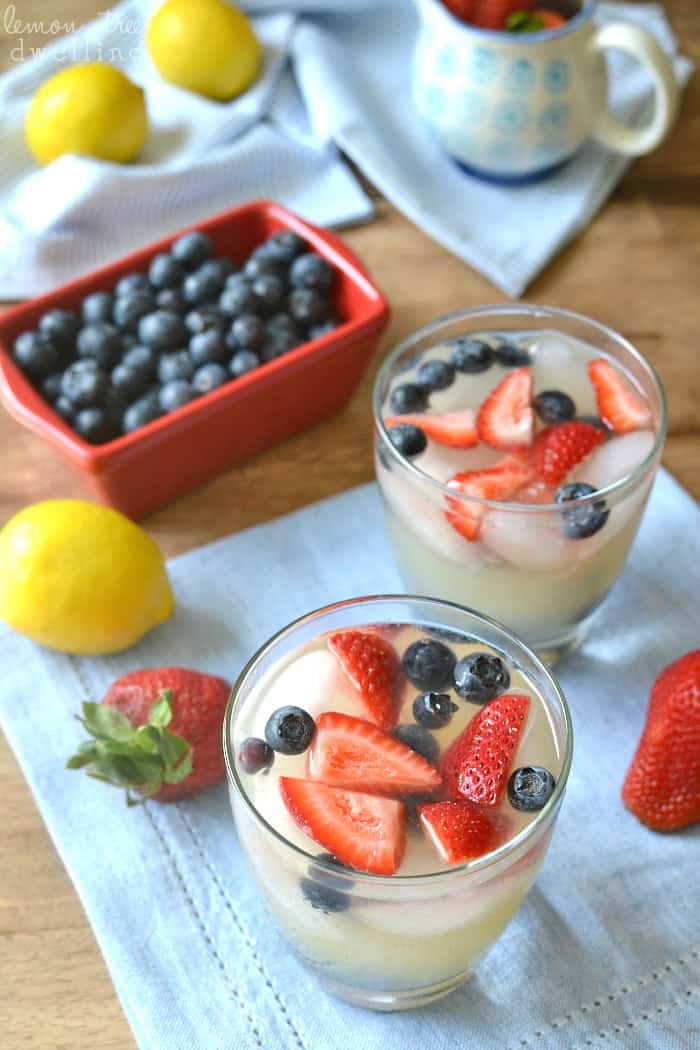 But. On this particular morning, for this particular farm breakfast, Nora was really struggling. First with her outfit choice, then with her shoes……and those darn shoes continued to be a problem for the entire day. (A word to the wise: don't wear sandals to a farm breakfast!) There were meltdowns galore, a couple time outs, and a whole lot of general disgruntledness. Followed by a little girl falling asleep on the couch and ending up in bed at 4 pm.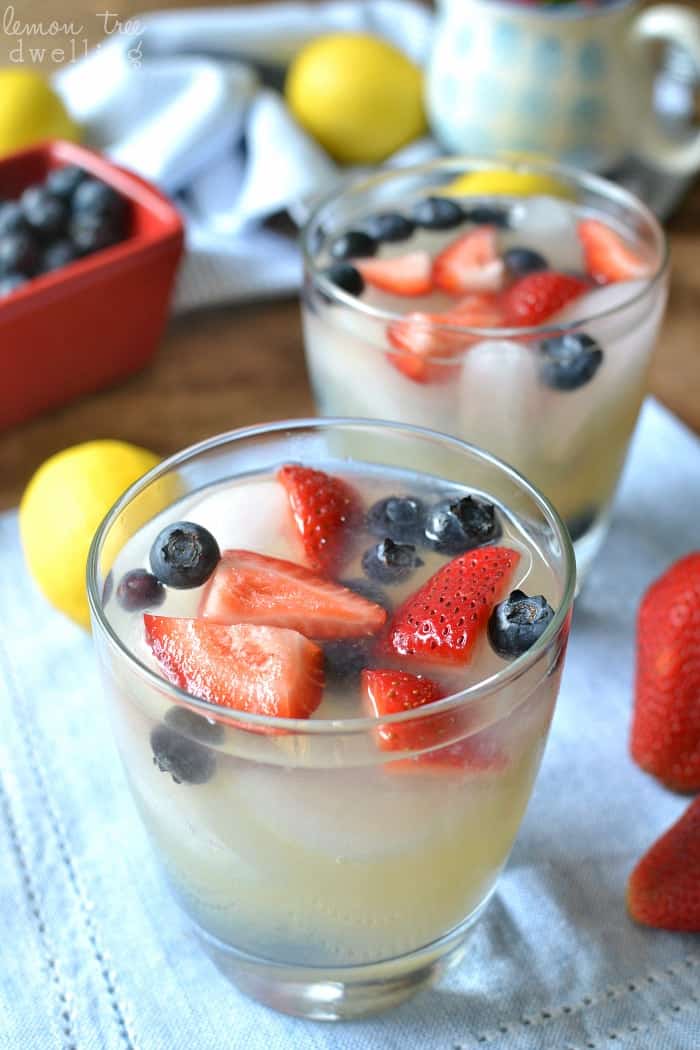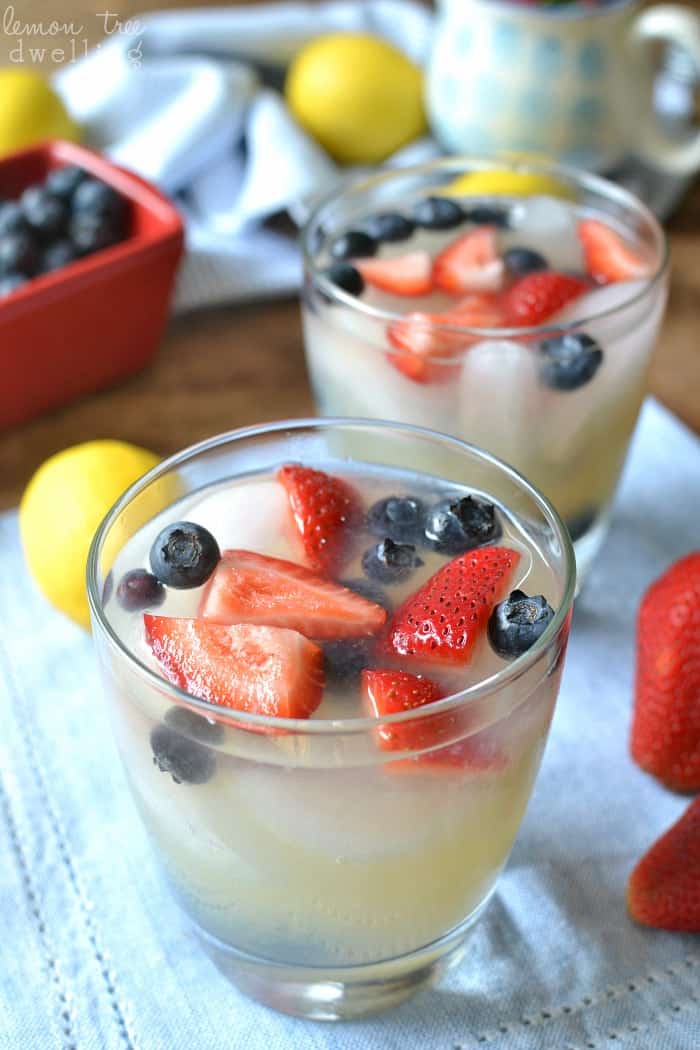 And then I made myself a margarita. Because sometimes, after dealing with disgruntled kids for the day, you just need one (or three)! And, since I'm not always a fan of squeezing all those limes, I decided to make a lemon version using organic pure lemon juice. Let me tell you – it made ALL the difference! Especially when I dropped those berries on top….because then it was not only delicious, but so pretty, too! In other words, perfect.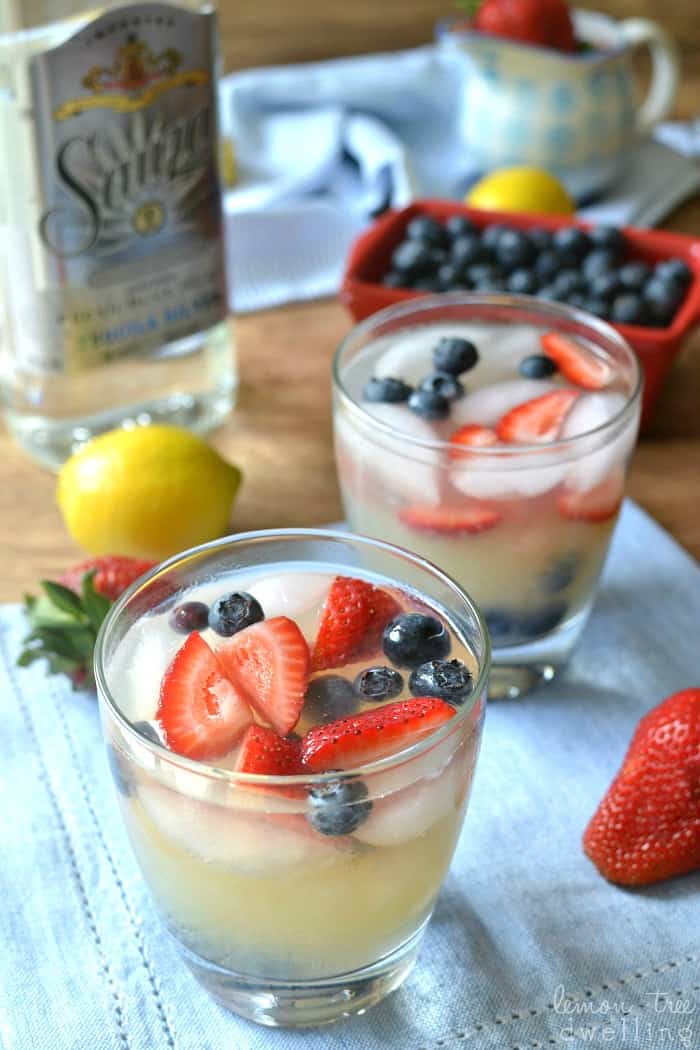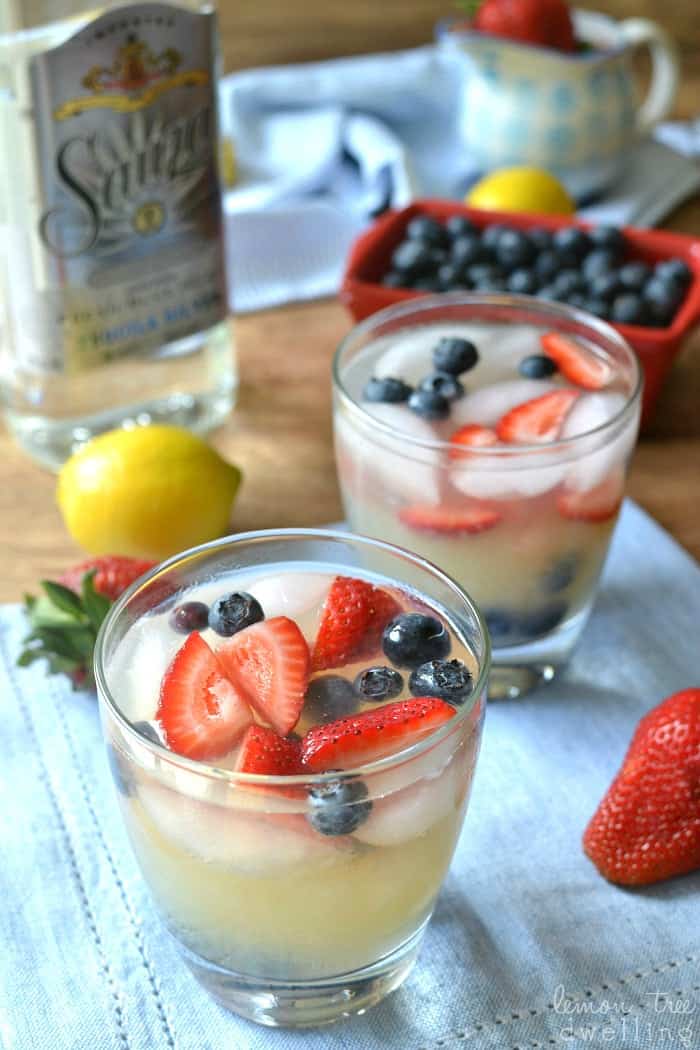 And perfect for the 4th…..which will be a whole other adventure, I am sure!
Happy Monday!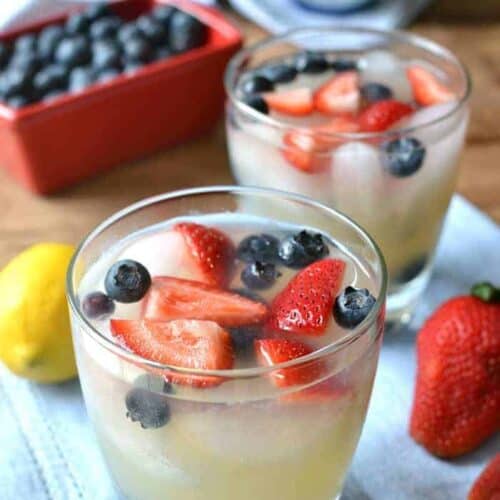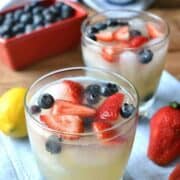 Lemon Margaritas
Ingredients
1 1/2

oz.

silver tequila

1

oz.

triple sec

1

oz.

organic pure lemon juice

I used Santa Cruz brand

1

tsp.

simple syrup

fresh strawberries and blueberries
Instructions
Combine all ingredients with ice and mix well.