This Harvest Chicken Salad is bursting with the delicious flavors of apples, walnuts, feta cheese, golden raisins, red onion, and sweet balsamic dressing. A little taste of fall….in a pita!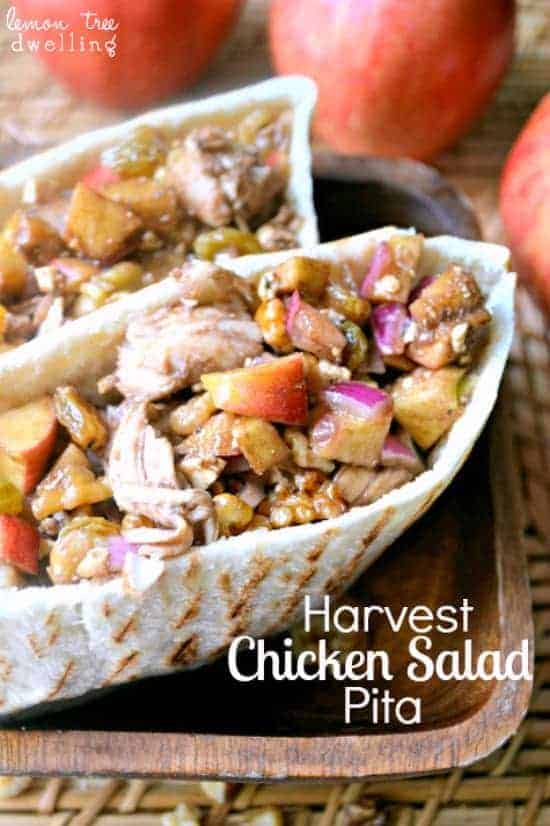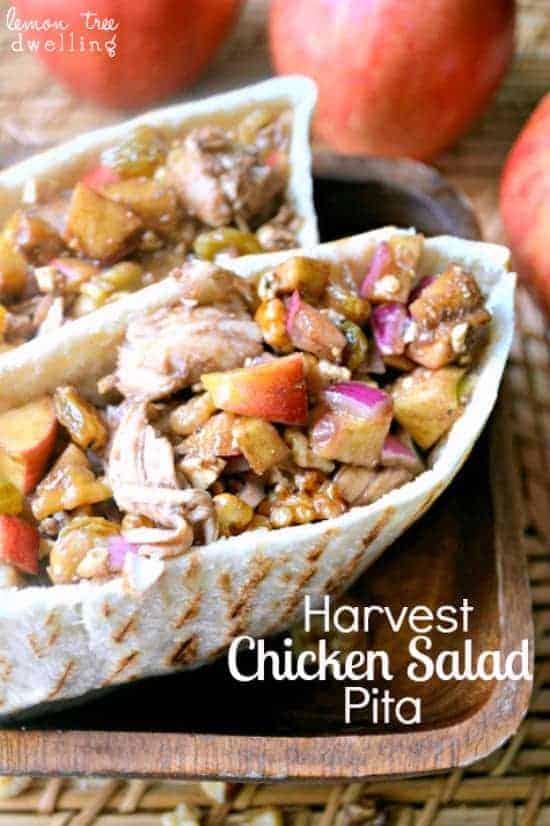 Hey, Everyone! Happy Tuesday!! I hope your week is off to a great start….I spent the start of mine on vacation with my entire family! We rented out a huge, beautiful house about 2 hours from home and spent the weekend hanging out, playing games, going to the pool, making meals, taking care of 7 kids between us, and enjoying one another's company (at least most of the time….) And did I mention eating? Oh yeah….we did a LOT of eating.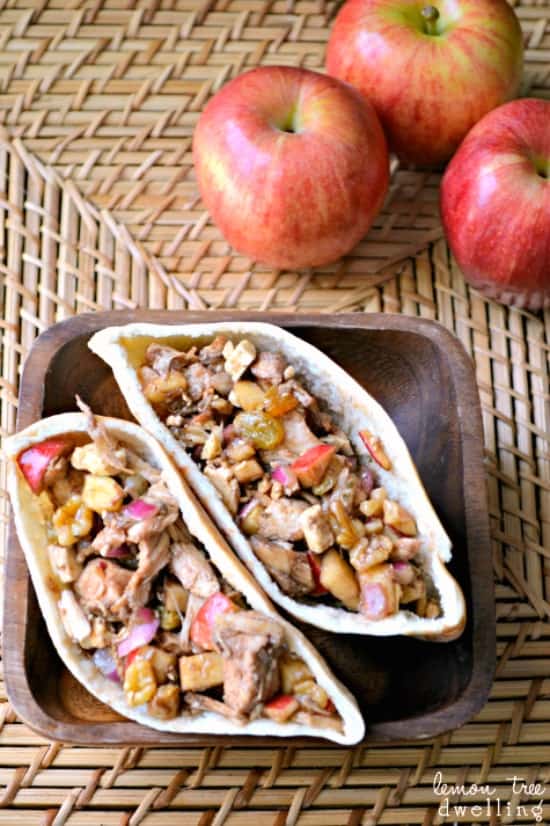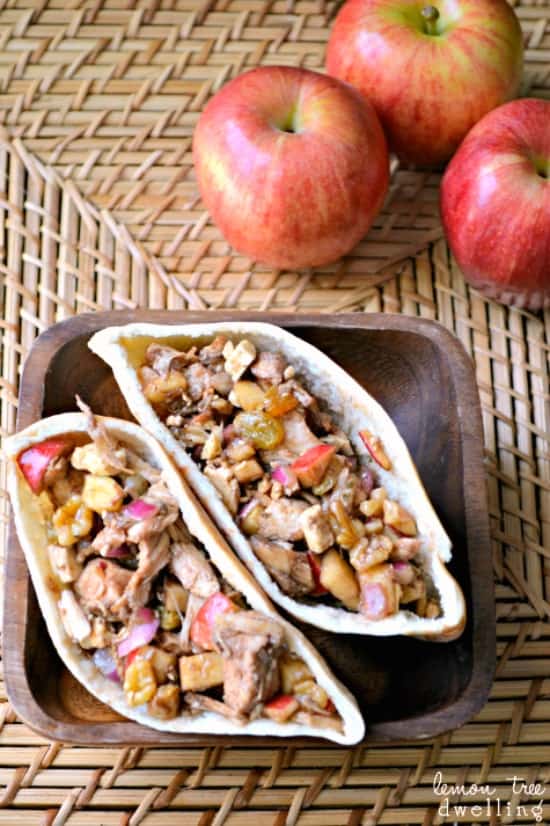 I blame it on my sisters. And my mom. Each of whom brought enough food to last all 17 of us the entire month!! So in addition to all the meals we had planned out, there were chips and gummy bears and salted caramels and spinach dip and hummus and trail mix and caramel corn and zucchini bread and brownies and daiquiris and apple pie….and that was before my sister made cupcakes with the kiddos! Did I mention my family likes desserts??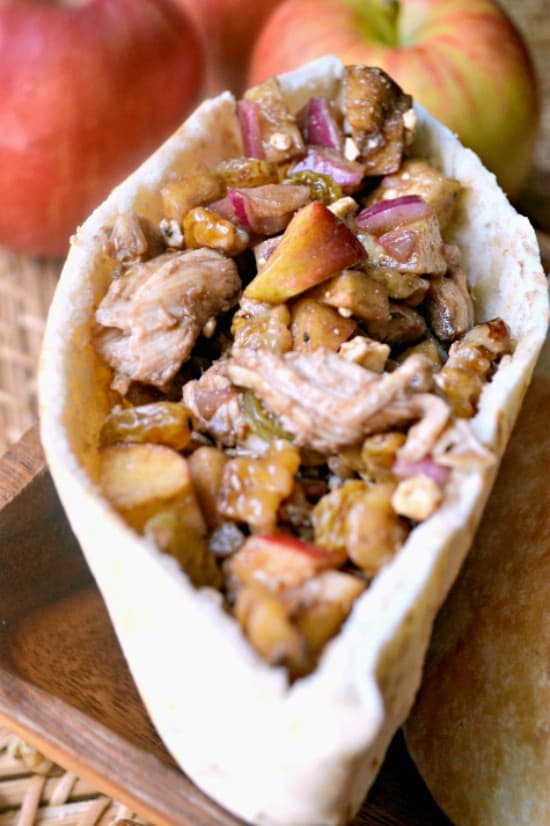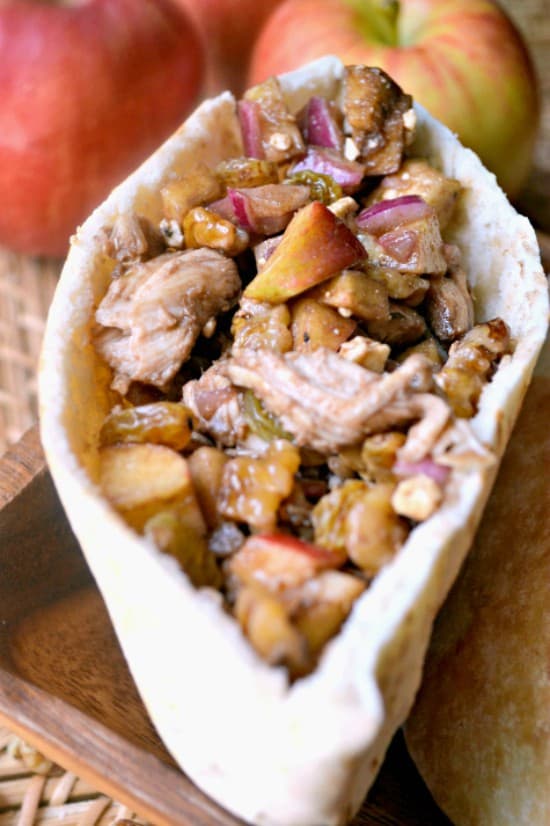 So, basically, it was impossible NOT to eat…a LOT…which is always fun while it lasts, but not so much afterwards. You know – when you realize vacation is over and your pants are suddenly all too tight? So I figured it's probably in my best interest to eat a little less junk and a little more real food this week…like this Harvest Chicken Salad Pita. It's so delicious you might even be able to trick yourself into thinking you're still on vacation…..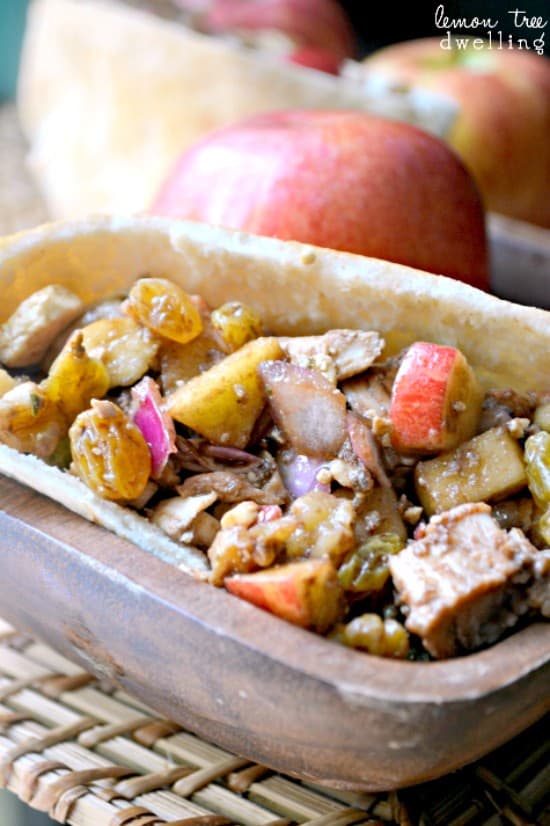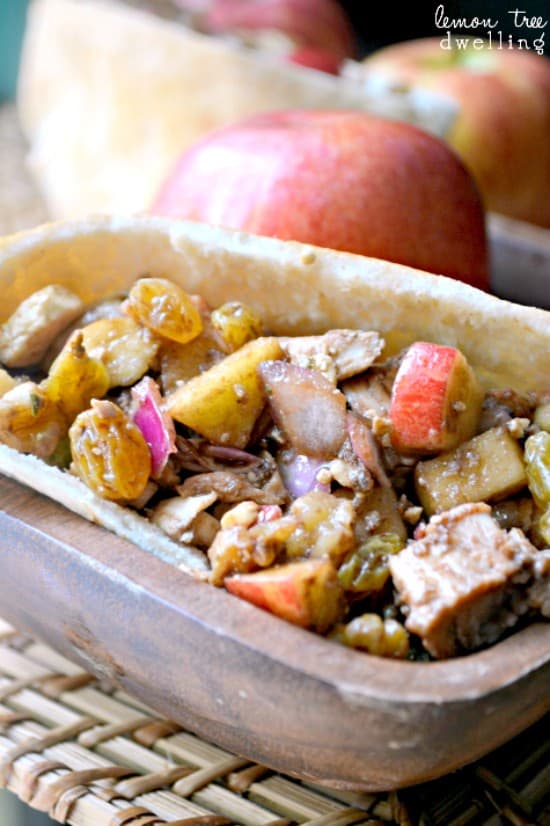 ….minus the beautiful house and the pool and the relaxation and the fun and the family time, of course. But that's okay….because as wonderful as it is to be on vacation, vacation can't last forever! But I sure did enjoy it while it lasted.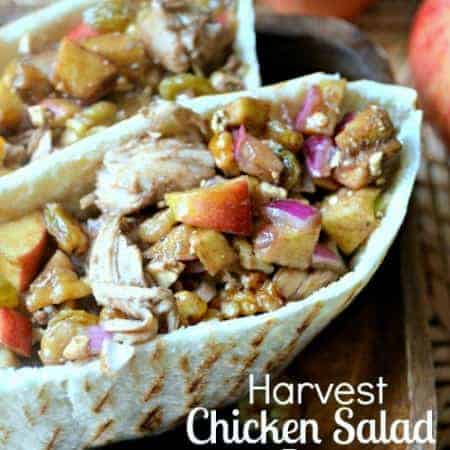 Harvest Chicken Salad Pita
Ingredients
Harvest Chicken Salad Pita

2

pita pockets

1

c.

chopped

cooked chicken (I used rotisserie)

1/2

red apple

chopped (I used Gala)

1/4

c.

red onion

chopped

1/4

c.

crumbled feta cheese

1/4

c.

walnuts

chopped

2

Tbsp.

golden raisins

2

Tbsp.

olive oil

2

Tbsp.

balsamic vinegar

1

Tbsp.

honey
Instructions
Combine chicken, apple, onion, feta, walnuts, and raisins in a medium bowl.

In a separate bowl, mix olive oil, balsamic vinegar & honey and add to chicken mixture. Stir to combine.

Fill each pita pocket with approximately1 cup of chicken salad.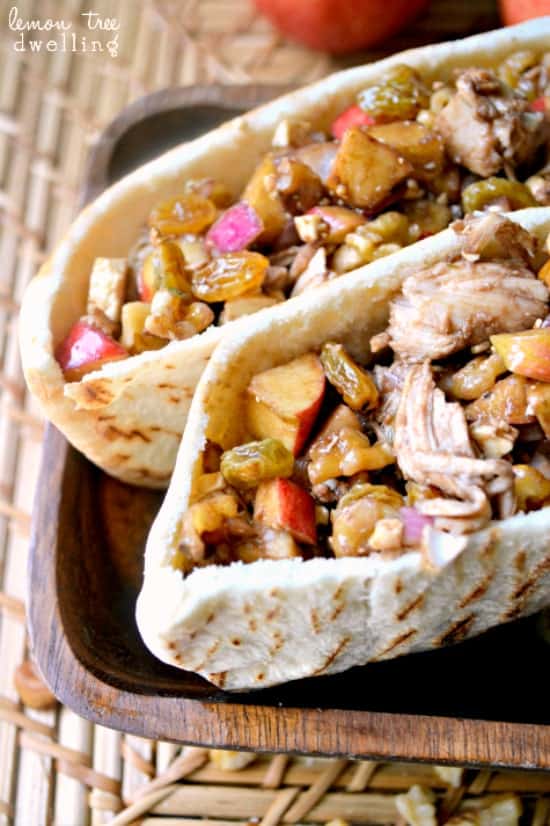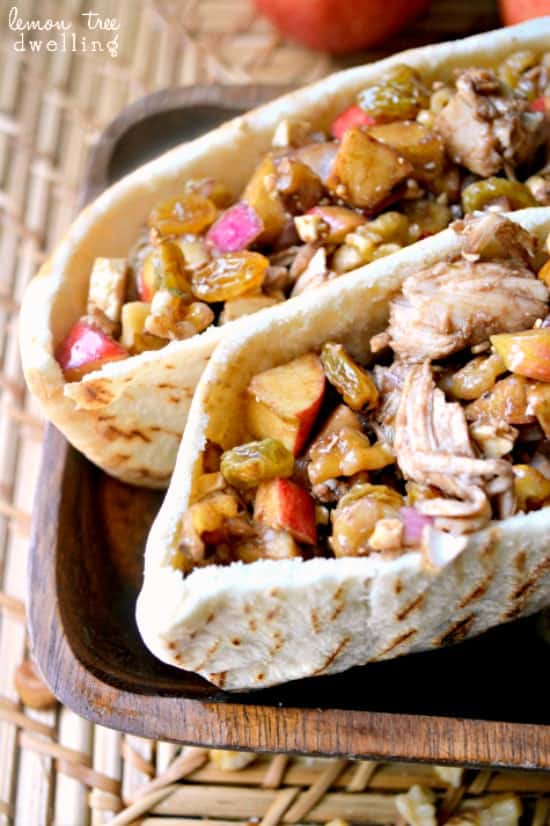 Enjoy!
And…..if you're looking for some more tasty lunch options, be sure to check out these!