Double Chocolate Coconut Macaroons are loaded with rich chocolatey flavor and sinfully delicious coconut – the perfect twist on a classic!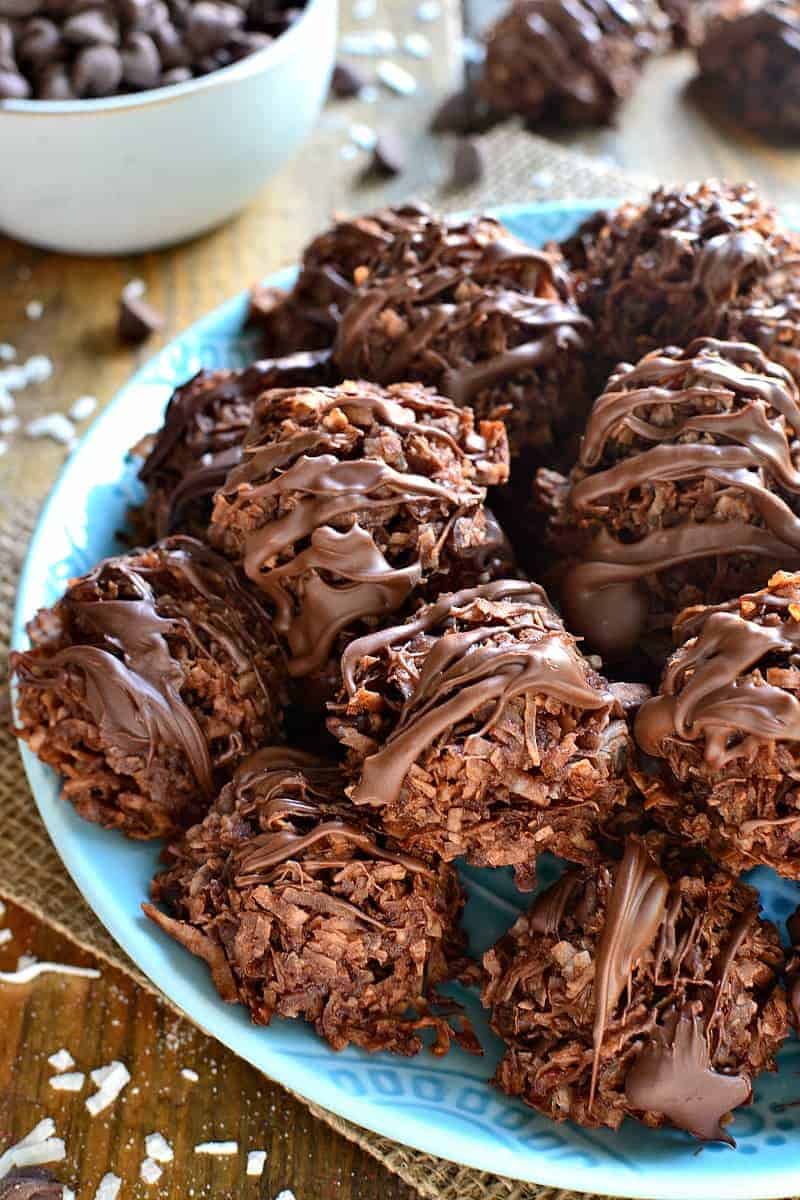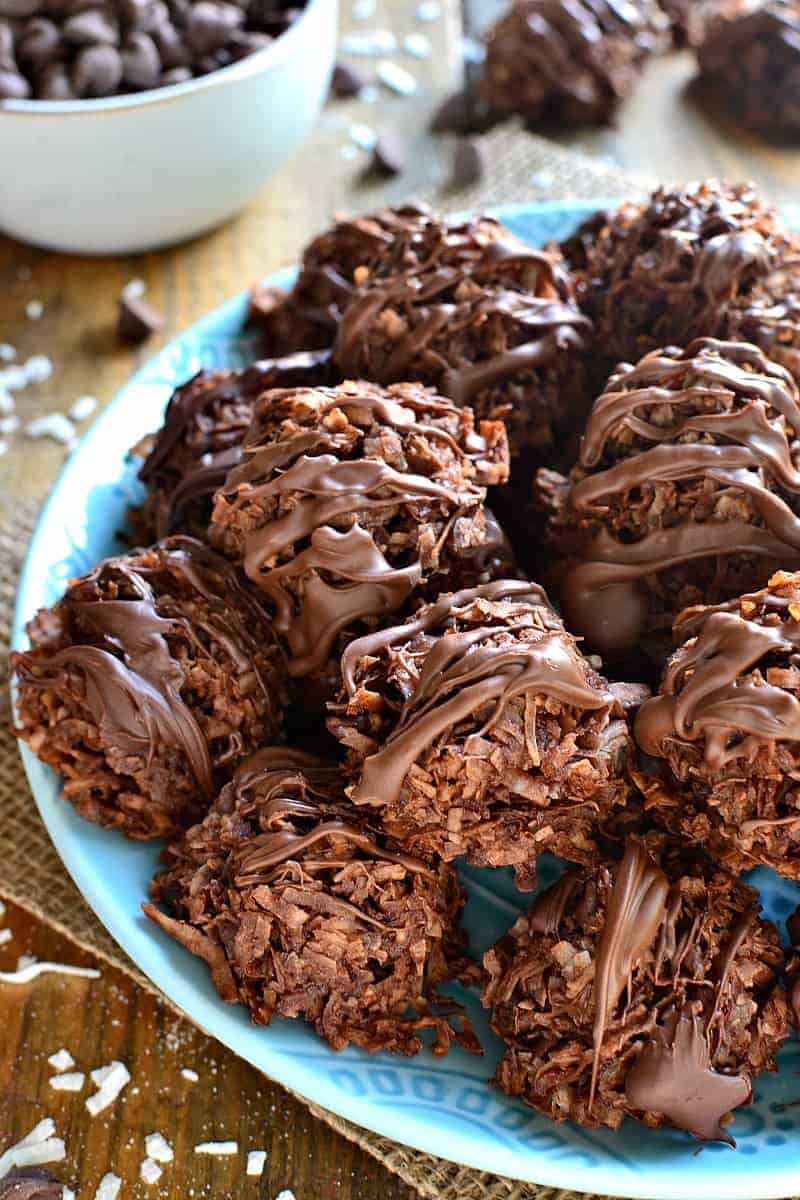 You guys. We're doing something this weekend that I can honestly say we haven't done since having kids. EVER. We're going to Chicago! On an overnight! Kid-free! I might be a little excited.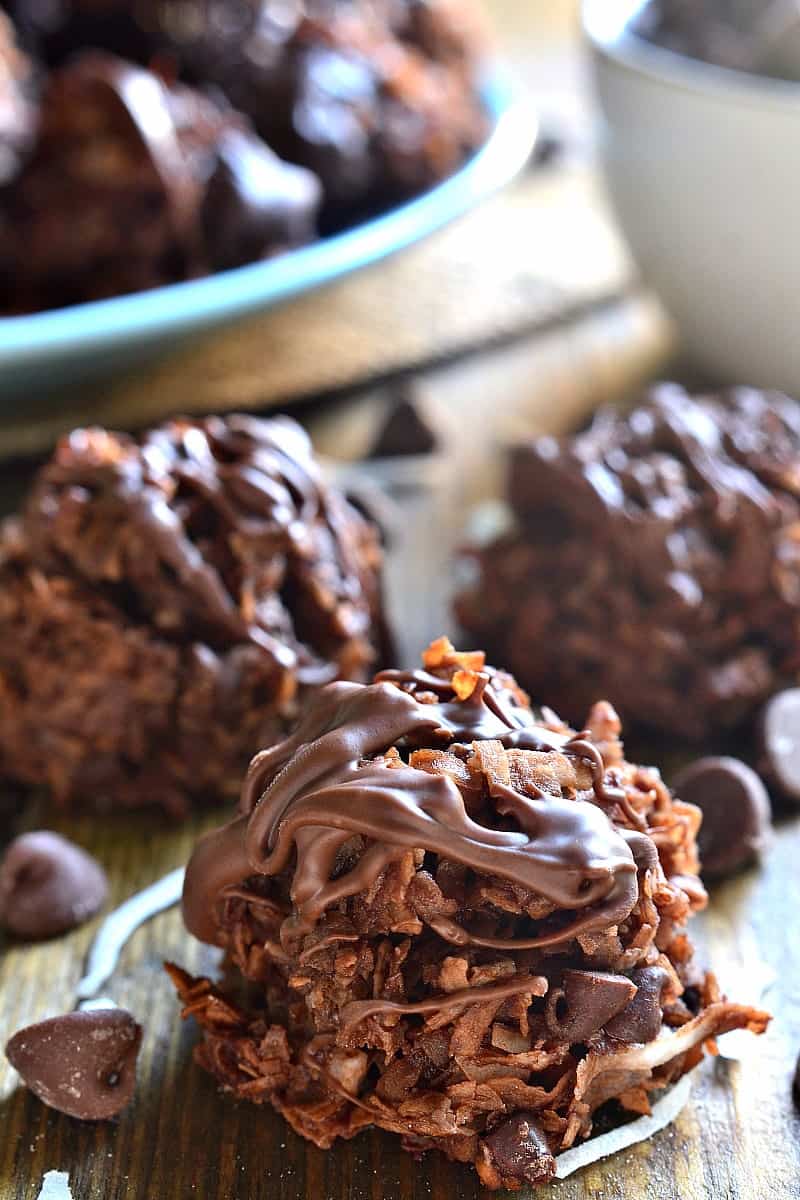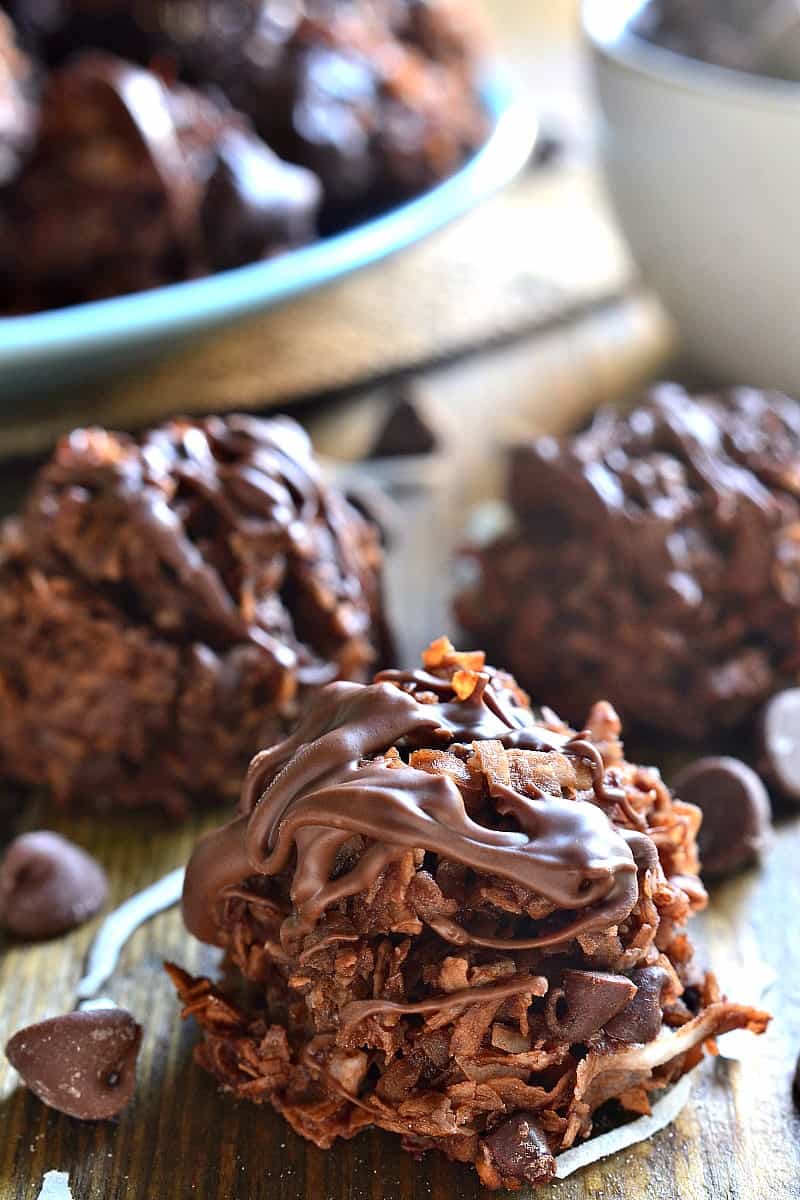 To be honest, it happened totally on accident. Because we missed out on tickets to Jim Gaffigan and felt desperately in need of another comedy show to take its place. So we started searching online…. and, low and behold, we found a show in Chicago. For this Friday night. With Jerry Seinfeld.
In case you don't know, Seinfeld is Jorden's absolute favorite. And this isn't our first time seeing him. Don't even get me started on the time we ended up at the same bar as him after the show…..! Let's just say Jorden may or may not have approached him….and may or may not have touched his arm….and may or may not have been very close to being restrained by security. But that's a story for another day.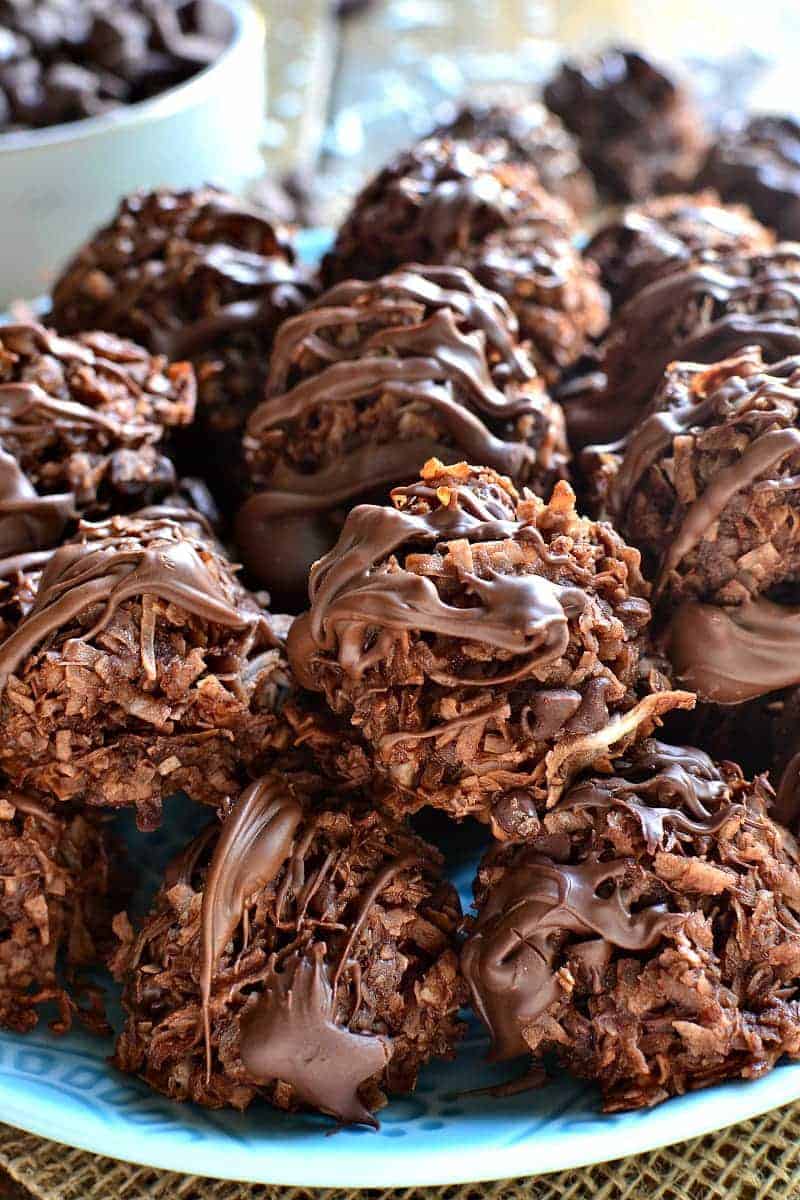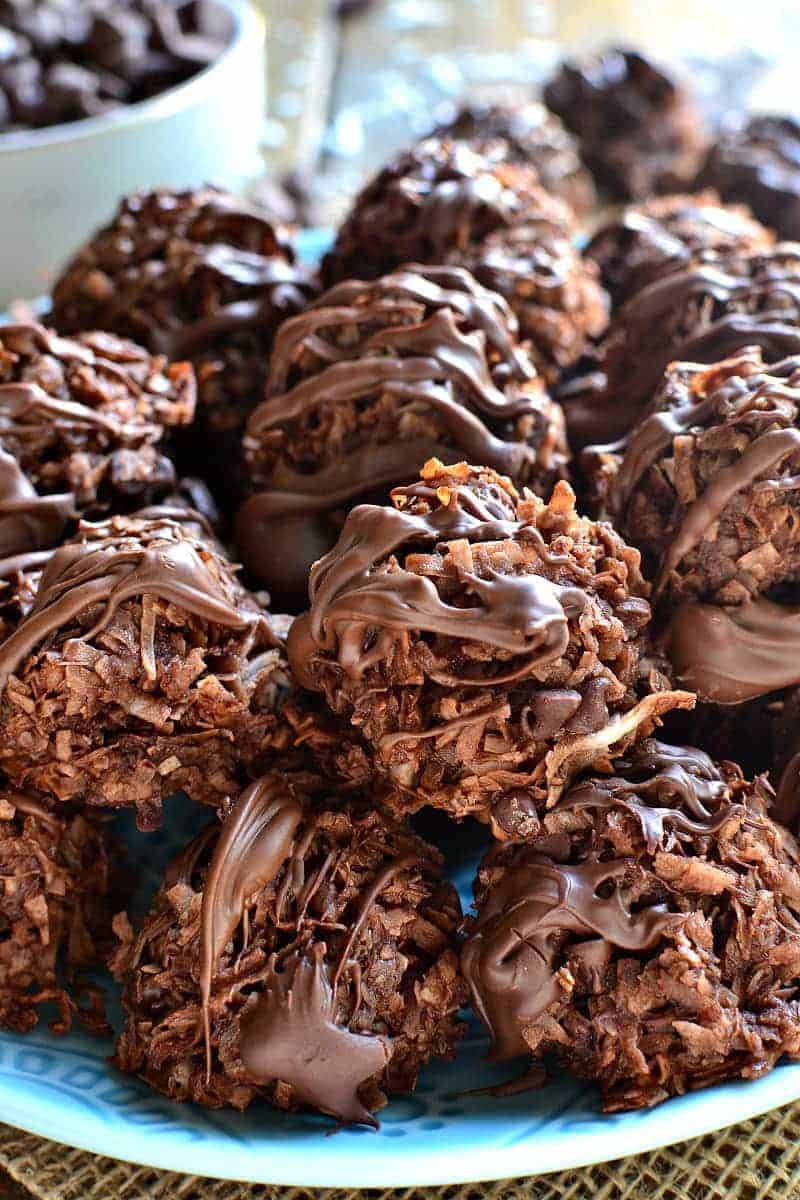 For today, let's talk about Chicago! And the fact that 24 hours from now we'll be heading there for a day full of fun and laughs and much-needed adult time. I can't wait to check out Chicago at Christmas time, grab some dinner and drinks, maybe do some shopping, and get in some serious laughs. All while my parents have the kids. It almost feels too good to be true….and I know it's going to be amazing.
And once we get back? It's time to get going on our cookie list…starting with these Double Chocolate Coconut Macaroons. I love coconut macaroons, and I love them even more when they're loaded with chocolate! The perfect addition to your holiday cookie plate. But first….Chicago calls!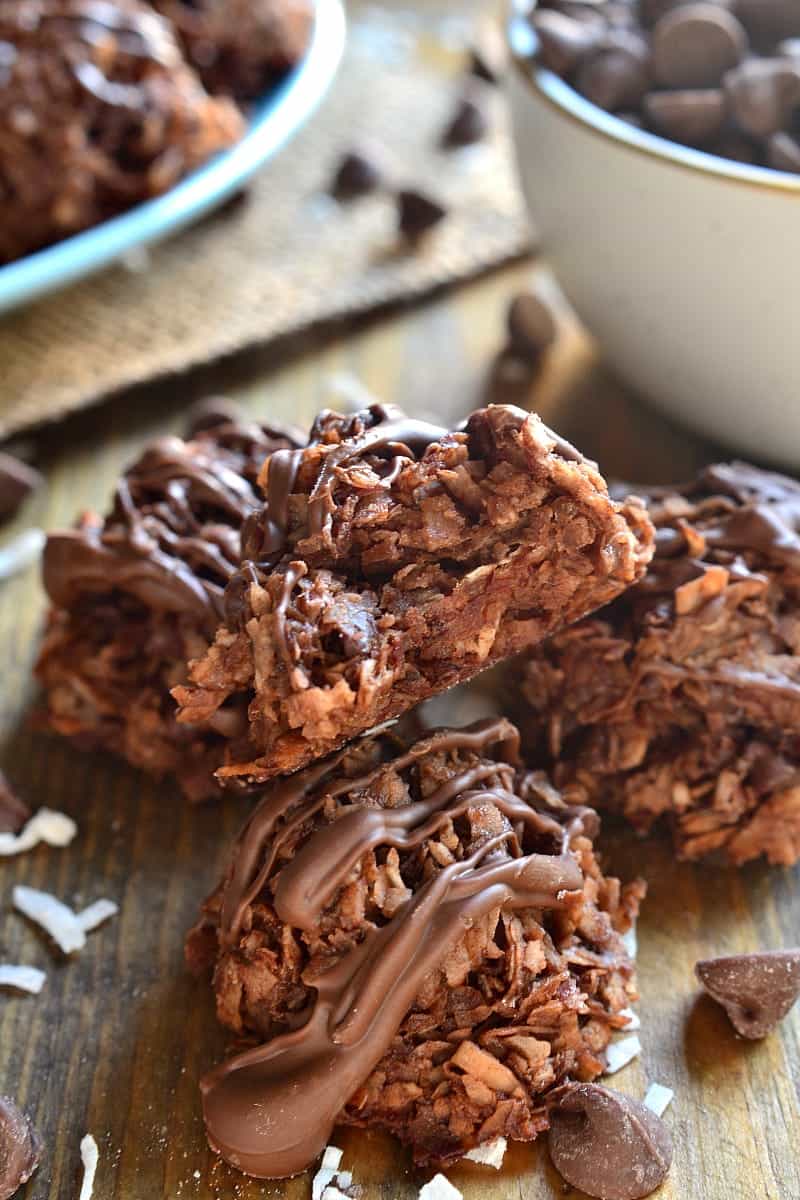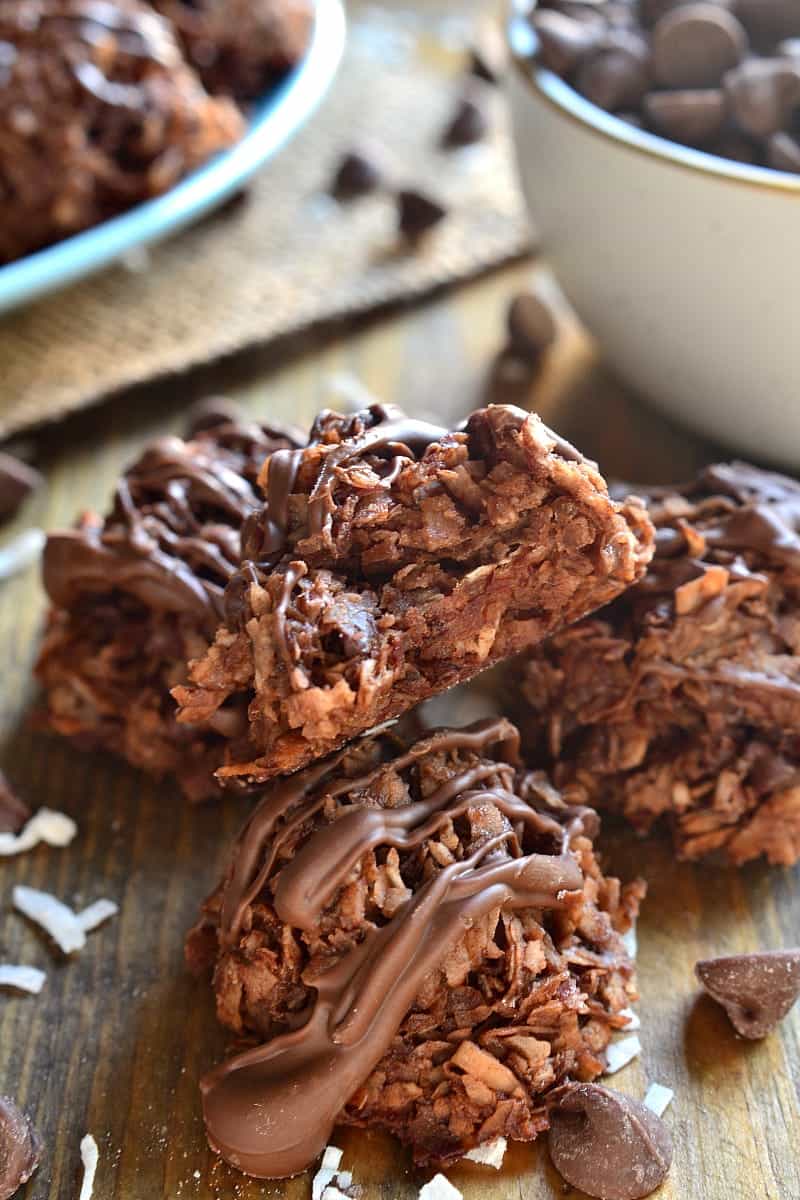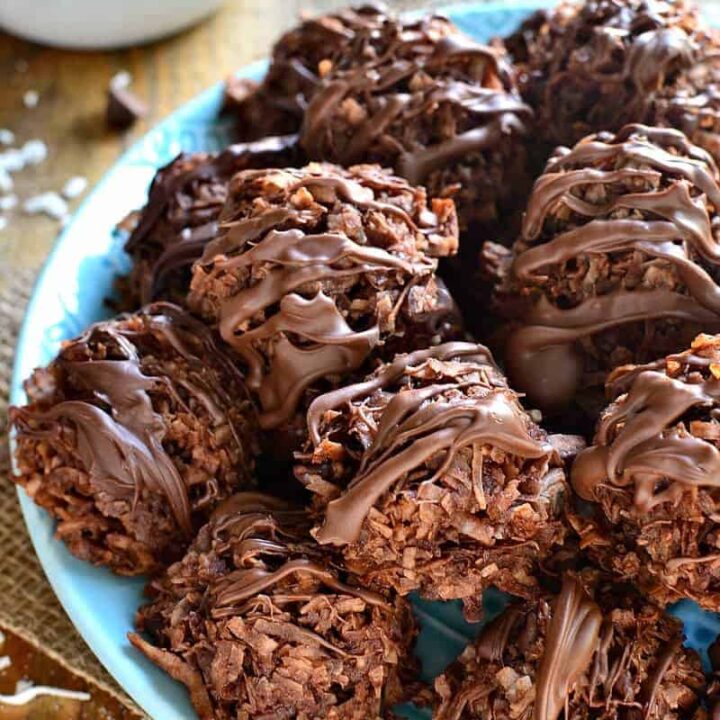 Double Chocolate Coconut Macaroons
These Double Chocolate Coconut Macaroons are loaded with rich chocolatey flavor - the perfect twist on a classic!
Ingredients
3 large egg whites
1/2 cup granulated sugar
1/2 teaspoon vanilla
1/4 teaspoon kosher salt
3 Tablespoons cocoa powder
14 ounce package sweetened shredded coconut
3/4 cup mini chocolate chips, divided
Instructions
Heat oven to 325°. Line a large baking sheet with parchment paper.
Whisk together egg whites, sugar, vanilla and salt.
Fold in cocoa powder and coconut, stirring until evenly combined.
Stir in 1/4 c. mini chocolate chips.
Using a ⅛ c measuring cup or ice cream scoop, drop the batter in mounds 1 inch apart on baking sheet.
Bake 24 minutes.
Remove from oven and cool.
Melt remaining 1/2 c. chocolate chips (add a small amount of shortening to aid in melting) and drizzle over macaroons.
Nutrition Information:
Yield:

24
Serving Size:

1 grams
Amount Per Serving:
Calories:

123
Total Fat:

6g
Saturated Fat:

5g
Trans Fat:

0g
Unsaturated Fat:

1g
Cholesterol:

0mg
Sodium:

68mg
Carbohydrates:

17g
Fiber:

2g
Sugar:

13g
Protein:

1g