Pomegranate Party Punch combines the BEST flavors of the season in a festive drink that's guaranteed to have your guests coming back for more!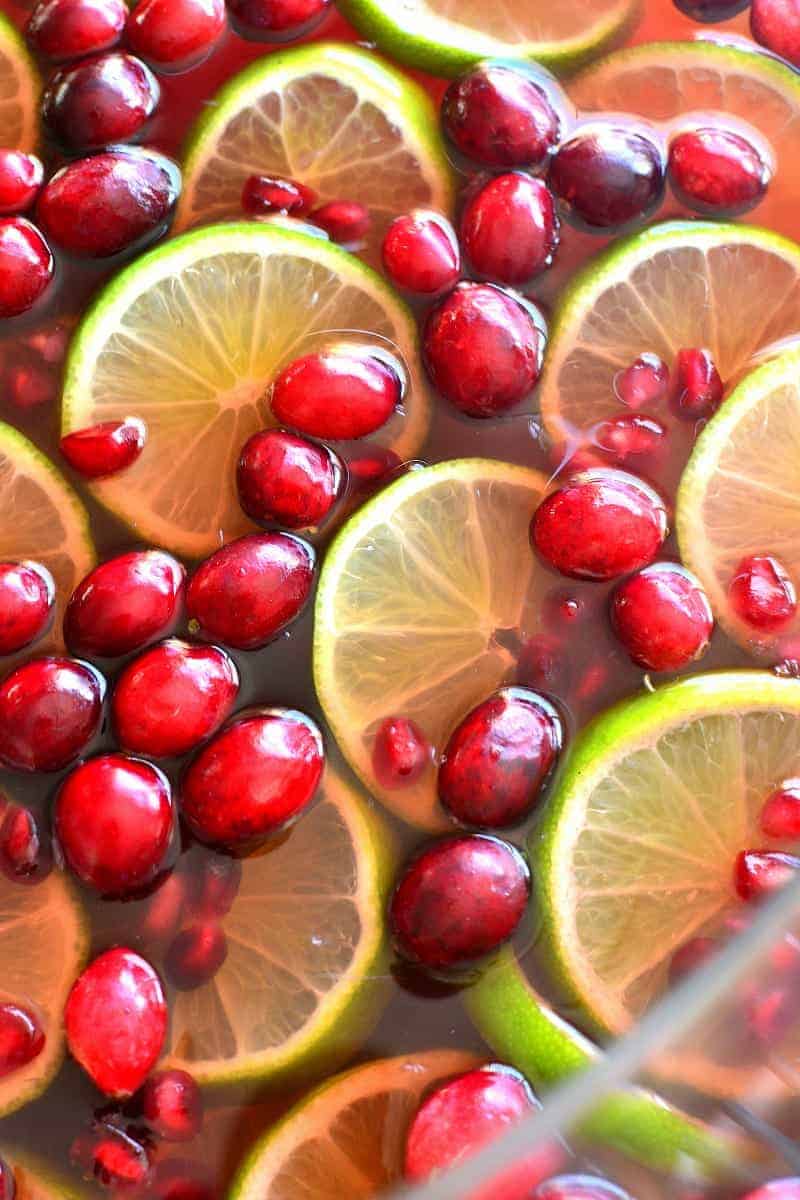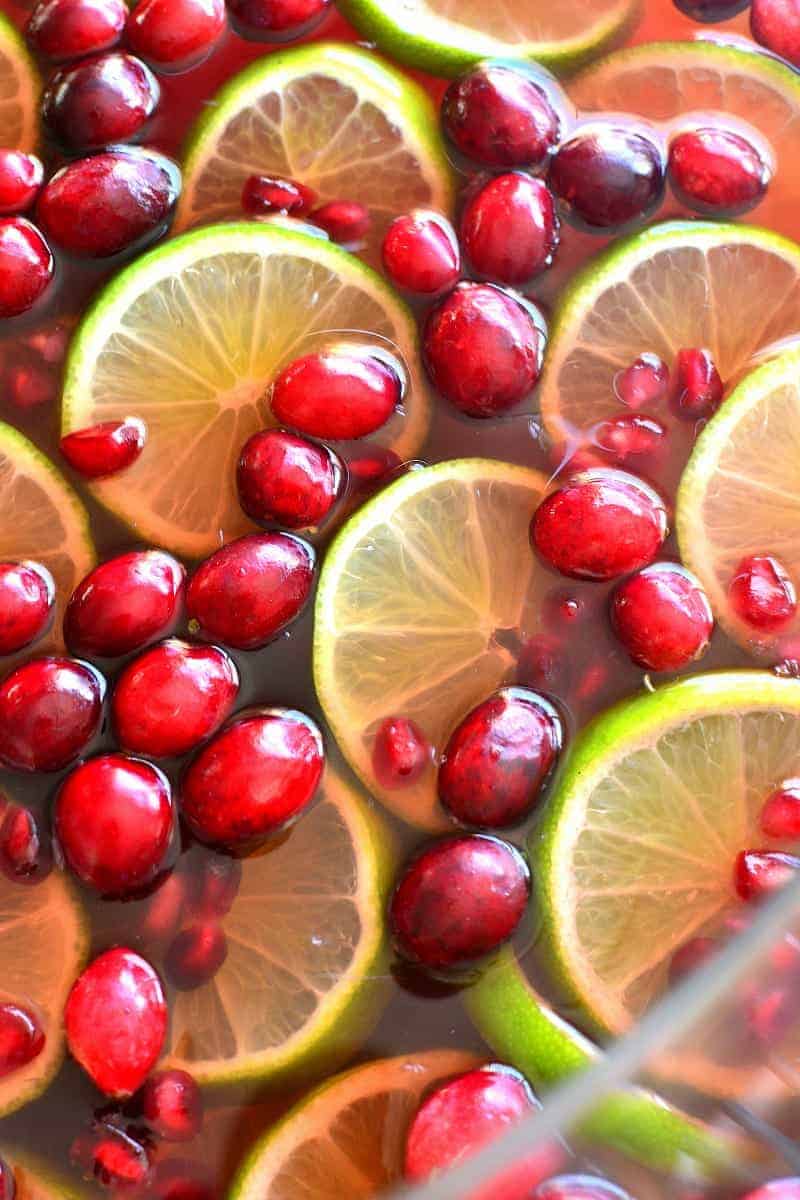 The craziest thing happened this morning. We woke up, came downstairs, and looked out the window….only to find a mail truck sitting in our driveway waiting to unload Christmas boxes. At 7:30 in the morning! Needless to say, I was a little caught off guard. And not just because I was still in my pajamas….but because the kids! They were still home! And very very aware.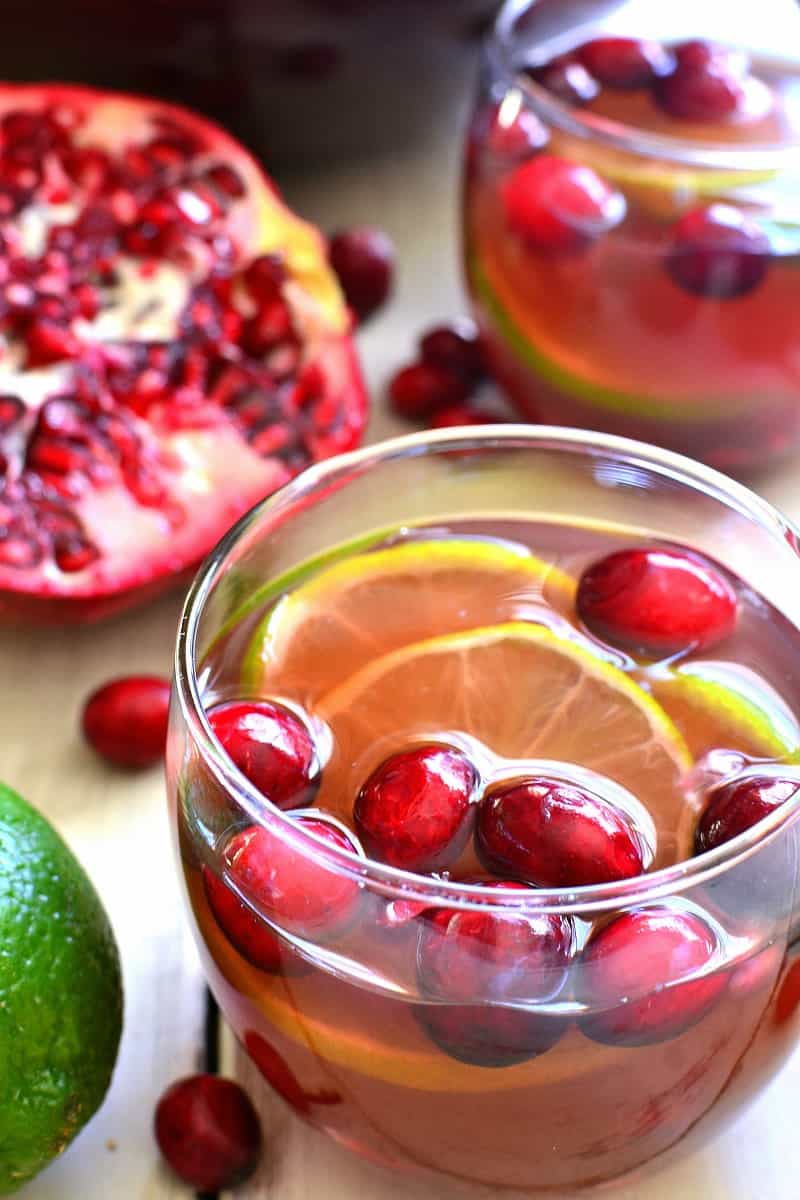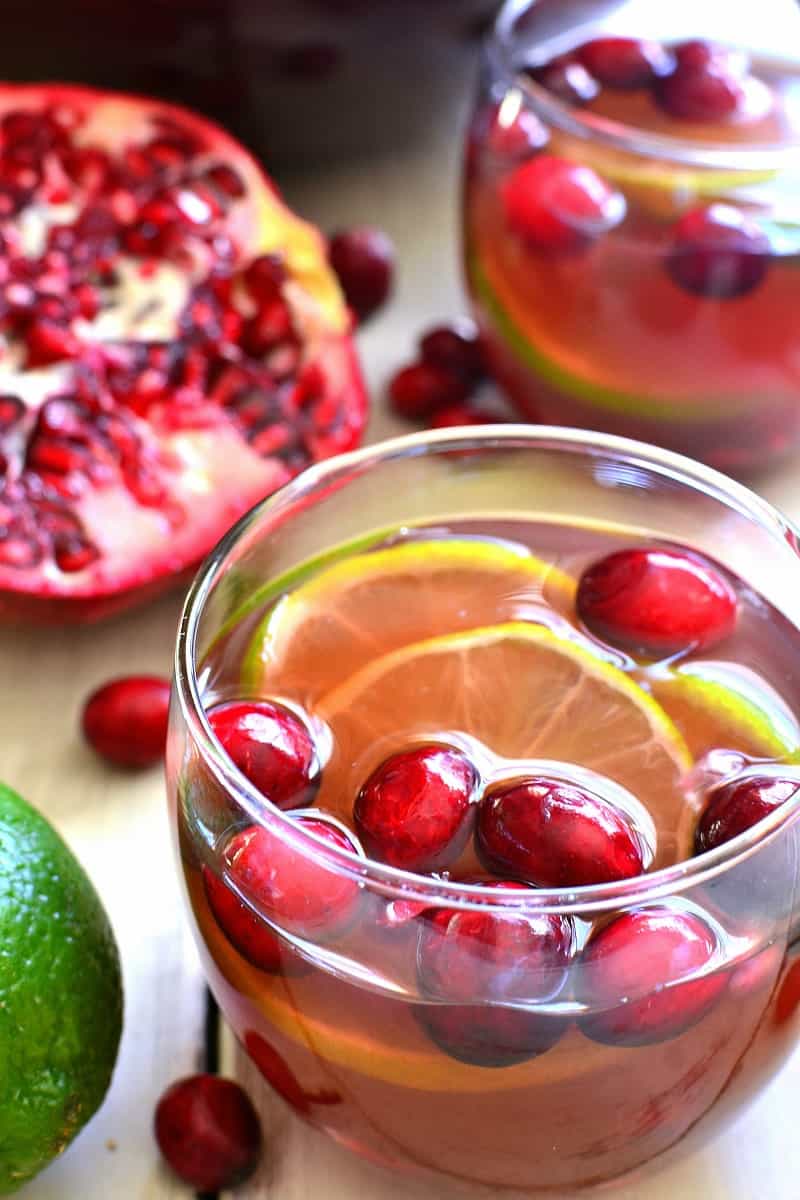 Not exactly how I pictured it when I ordered ALL their Christmas presents online. No, I was thinking they'd be long gone….and I'd be all on my own….and, best case scenario, even Myla would be napping when the gifts were delivered. And I'd take them into their hiding spot in the basement….and the kids? They'd be none the wiser.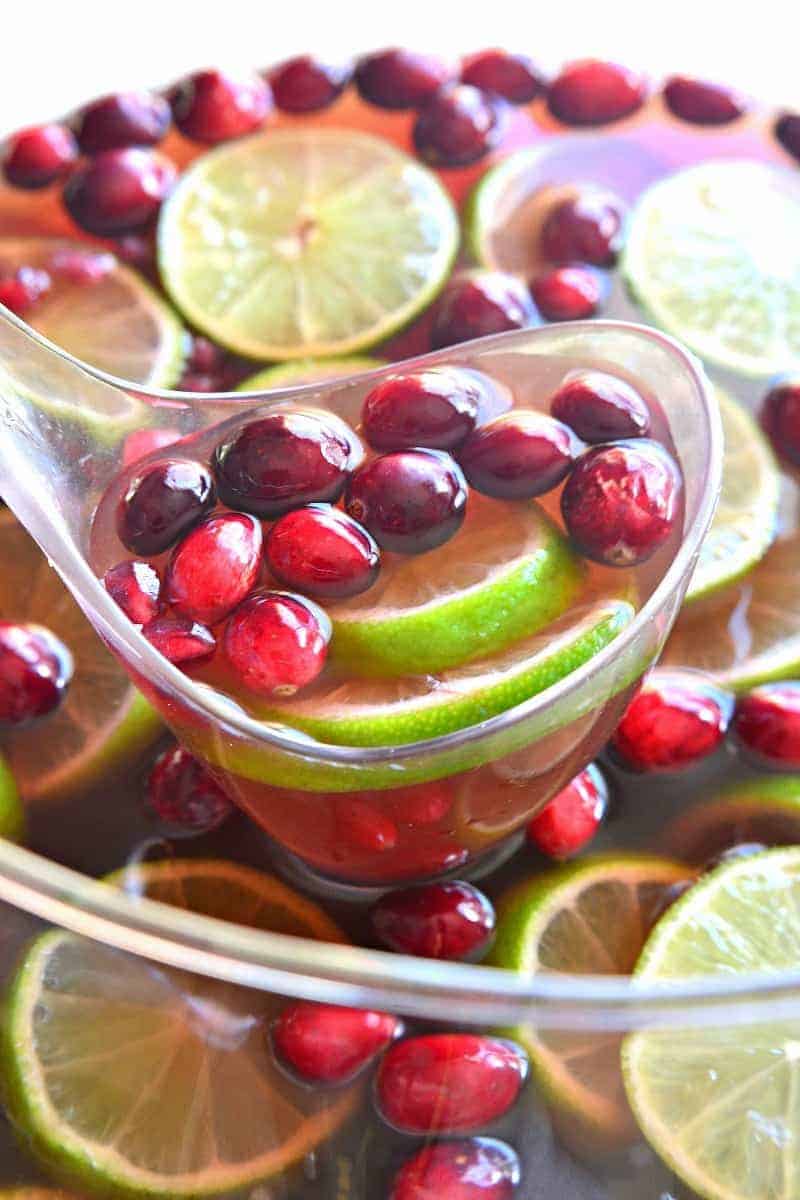 I should have known better, really. When it comes to Christmas presents, it never seems quite as easy as you think it should be. Especially as the kids get older! I feel like I need to seriously up my Santa skills….stat!!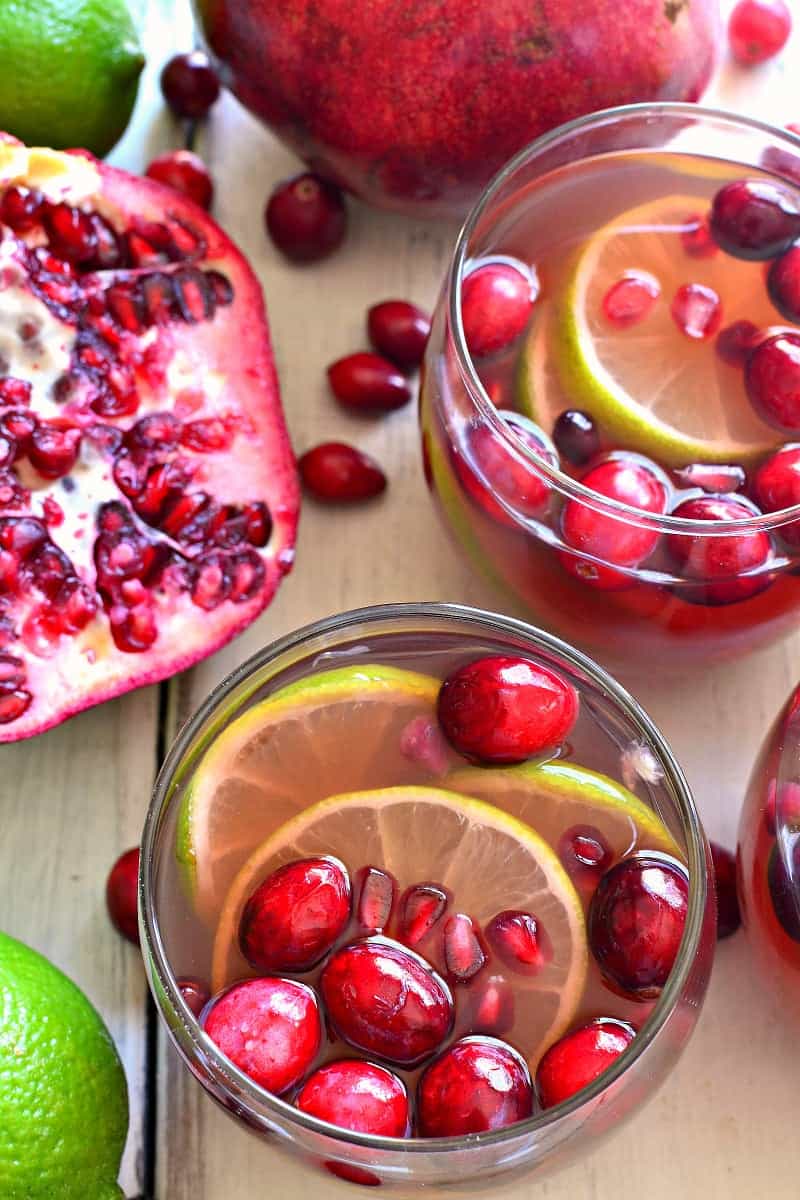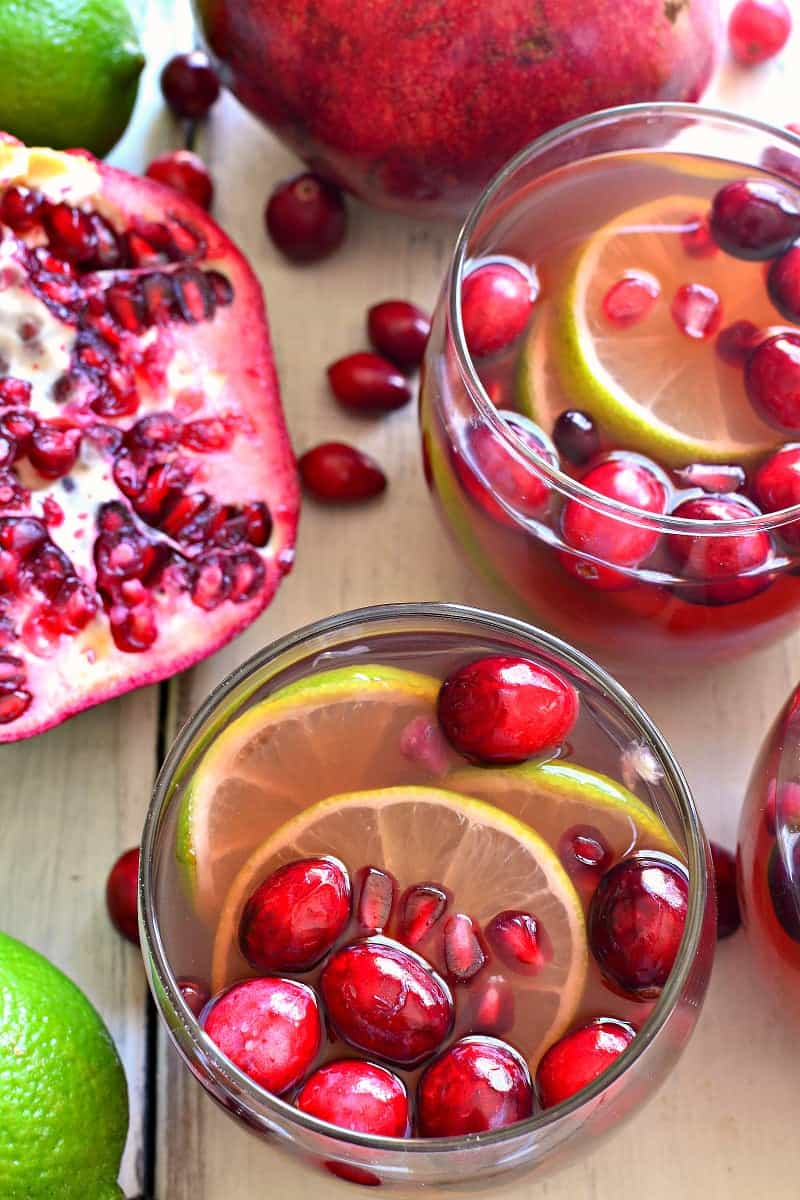 Pomegranate Party Punch – A crowd pleaser!
Ahhh, good old holiday stress. You can't really avoid it, can you? Which is probably why I find myself LOVING any little thing that makes life feel easier at this time of year. Especially when it comes to party prep! The simpler, the better….am I right? And this Pomegranate Party Punch could not be simpler.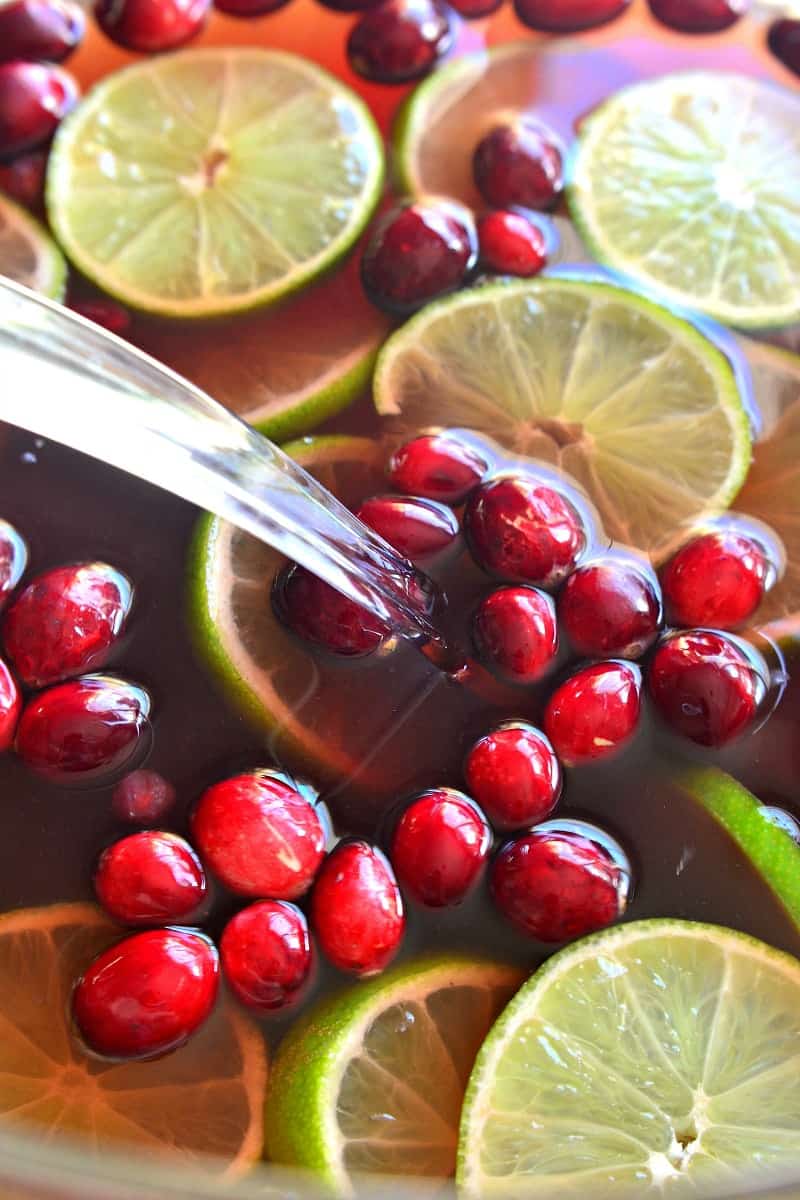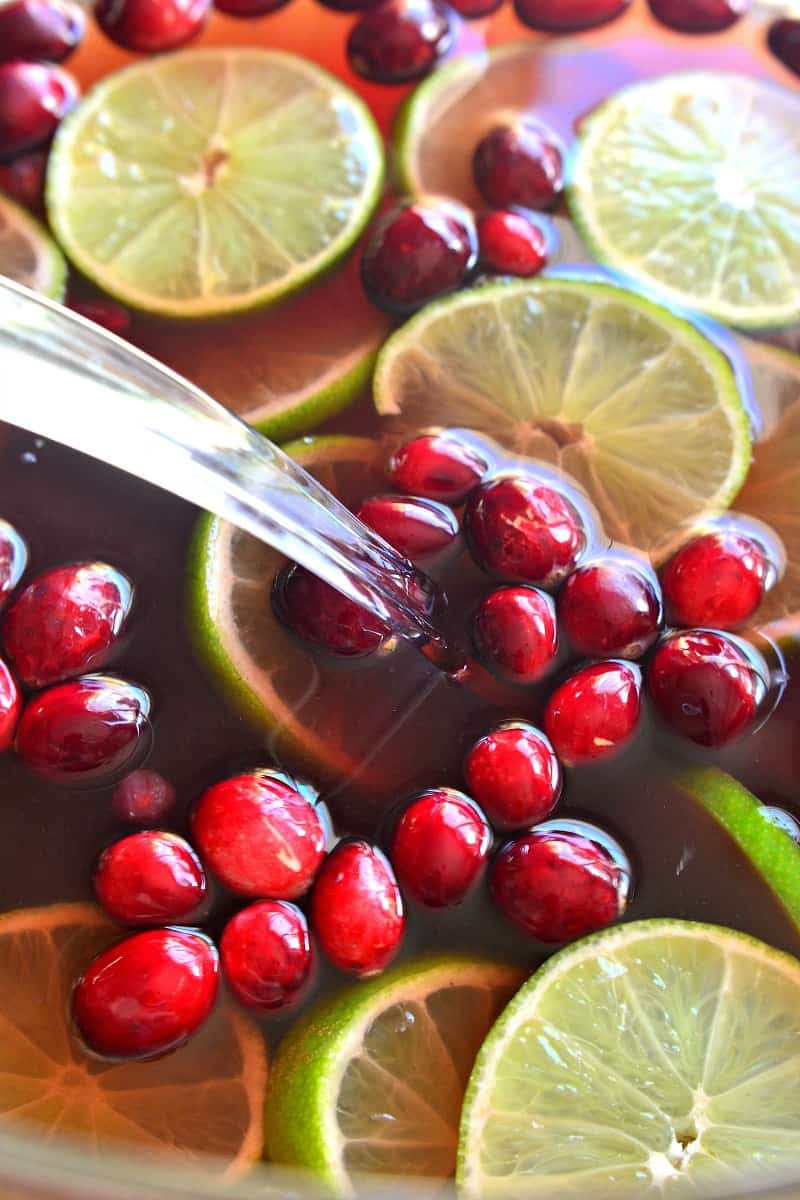 Made with just 6 basic ingredients and garnished with the most beautiful fruits of the season, this punch is sweet, tart, fizzy, boozy, and completely delicious. I've been loving fresh pomegranates lately….and I knew I'd love them even more combined with fresh cranberries and limes. The end result? Well, it's nothing short of AMAZING! Pomegranate Party Punch is the only thing I want to be drinking this holiday season….especially if my presents keep getting delivered at 7:30 in the morning!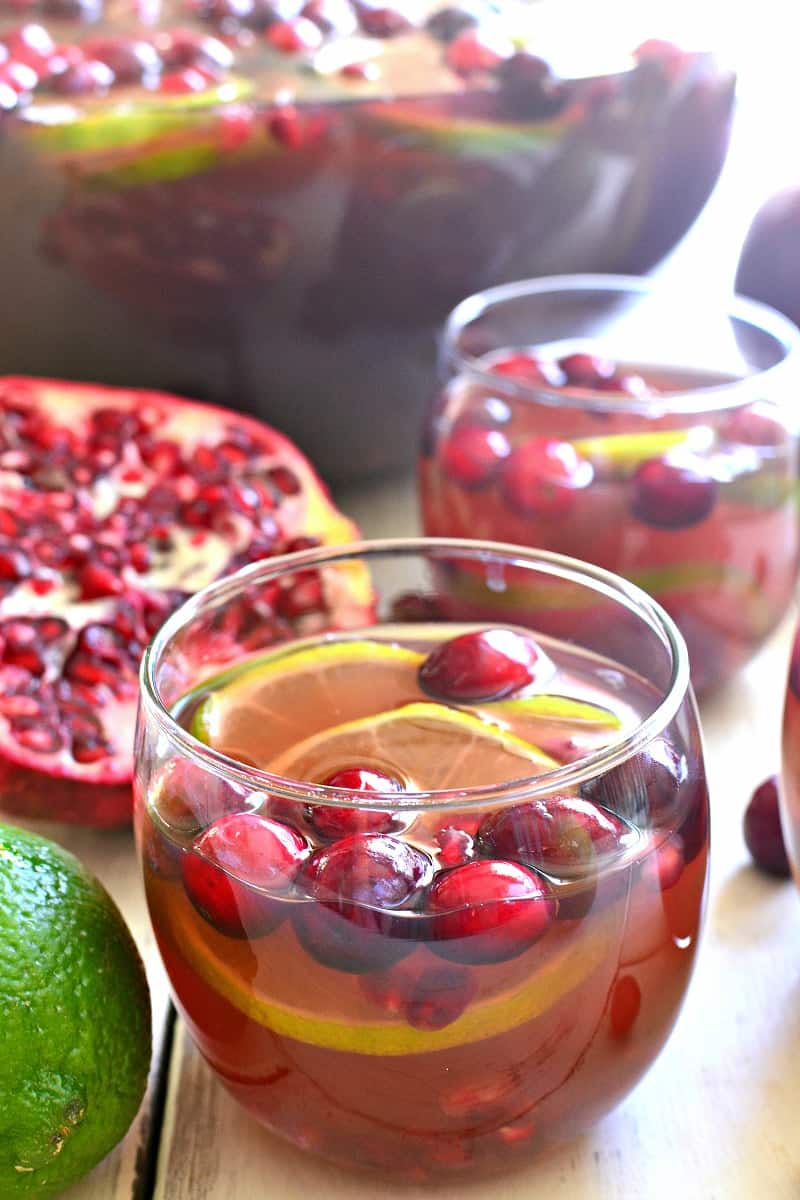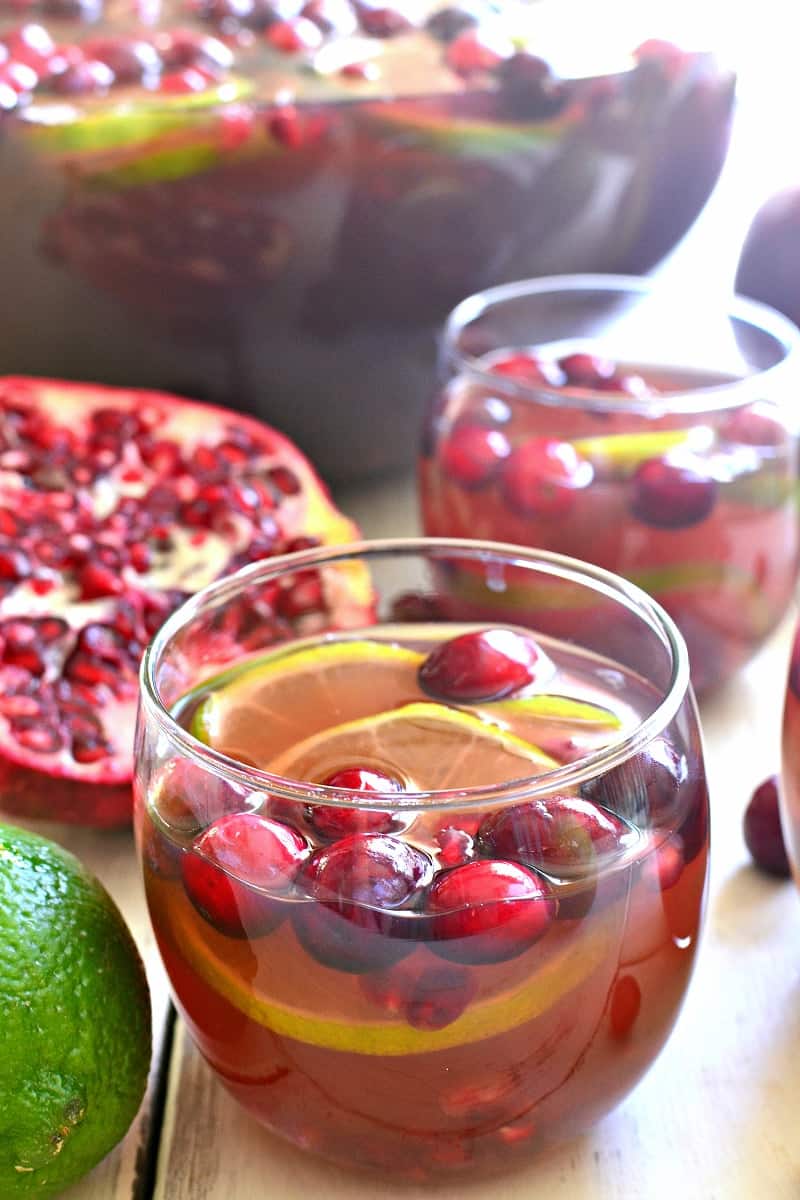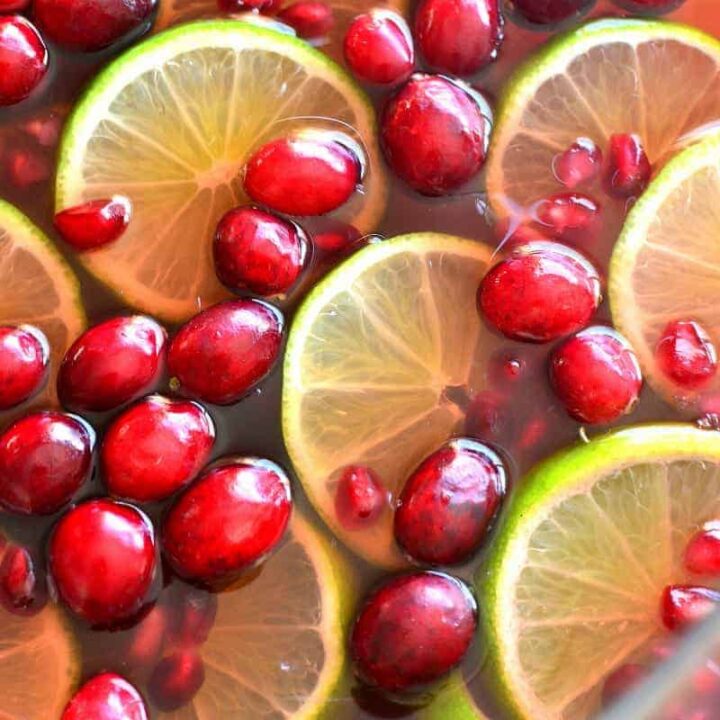 Pomegranate Party Punch
Ingredients
**Start with chilled ingredients**
2 liter bottle lemon-lime soda
4 cups pomegranate juice
4 cups cranberry juice
4 cups vodka
2 cups lime flavored sparkling water
1/2 cup lime juice
3 fresh limes, thinly sliced
1 cup fresh cranberries
1 cup pomegranate arils
**For non-alcoholic punch: omit vodka; add additional sparkling water as desired.
Instructions
Combine all liquids in a large punch bowl.
Garnish with fresh fruit.
Enjoy!
Nutrition Information:
Yield:

24
Serving Size:

1 grams
Amount Per Serving:
Calories:

178
Total Fat:

0g
Saturated Fat:

0g
Trans Fat:

0g
Unsaturated Fat:

0g
Cholesterol:

0mg
Sodium:

16mg
Carbohydrates:

22g
Fiber:

1g
Sugar:

20g
Protein:

0g