Classic Red Wine Sangria, deliciously sweet and loaded with fresh fruit flavors. The perfect way to enjoy the last few weeks of summer!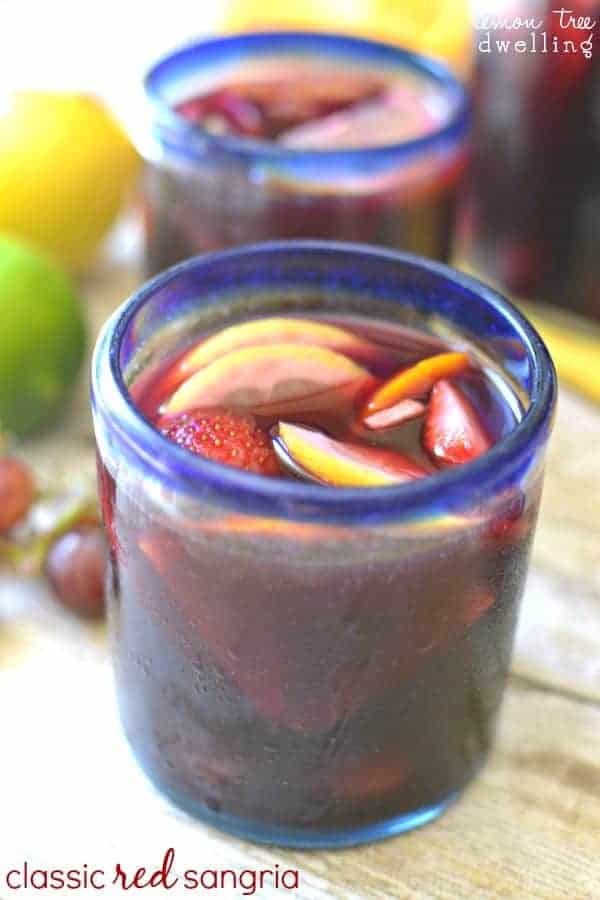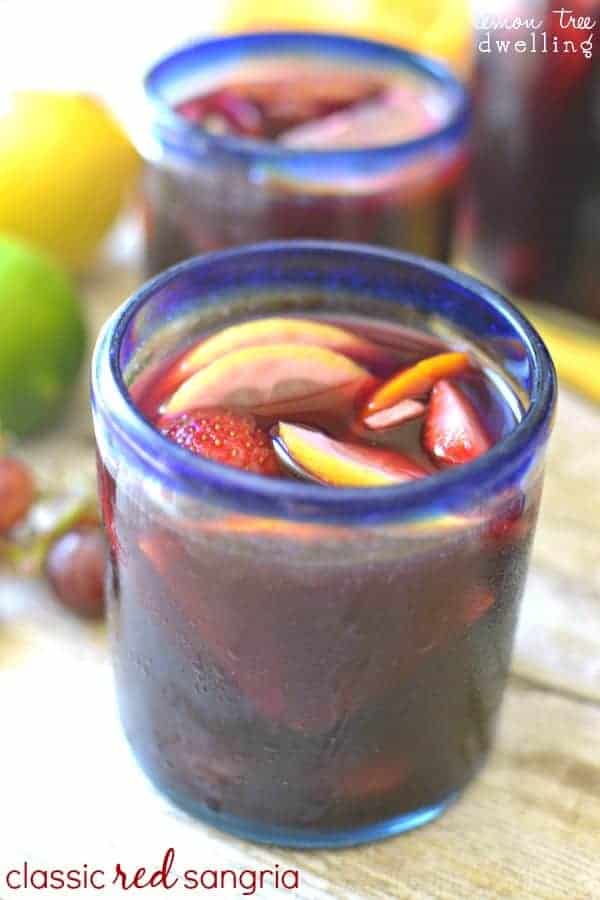 Okay….I'll admit it. I've had a bit of a "thing" for sangria this summer. Not only is it sweet, and delicious, and refreshing in a way red wine could never be on its own…..but it's such a classic drink, I feel like you can't go wrong!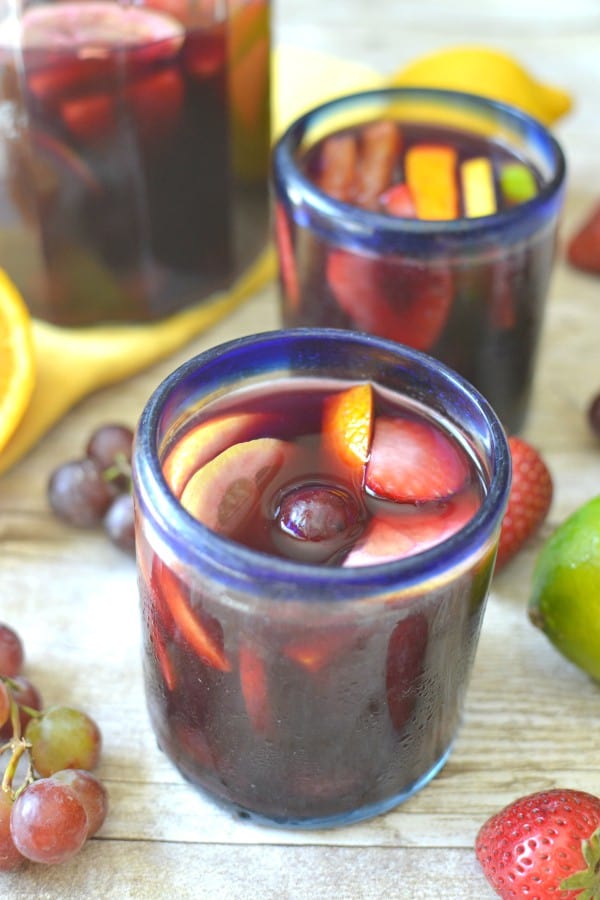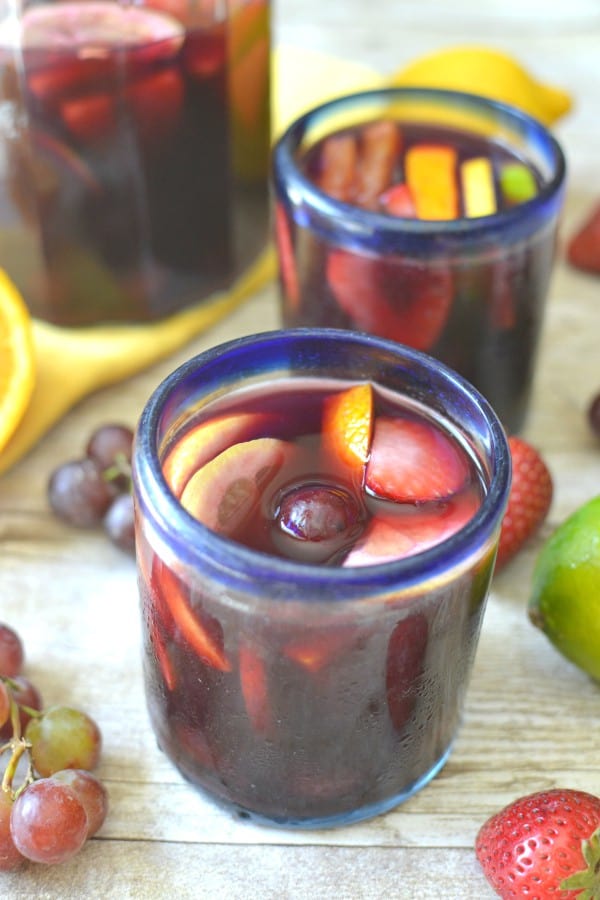 It's fun to experiment with – and taste test – and fun to drink with friends. (Not that I've been seeing friends much this summer….which is why it's a good thing it's fun to drink with husbands, too!) Our favorite sangria of the summer? This Classic Red Sangria! Hands down!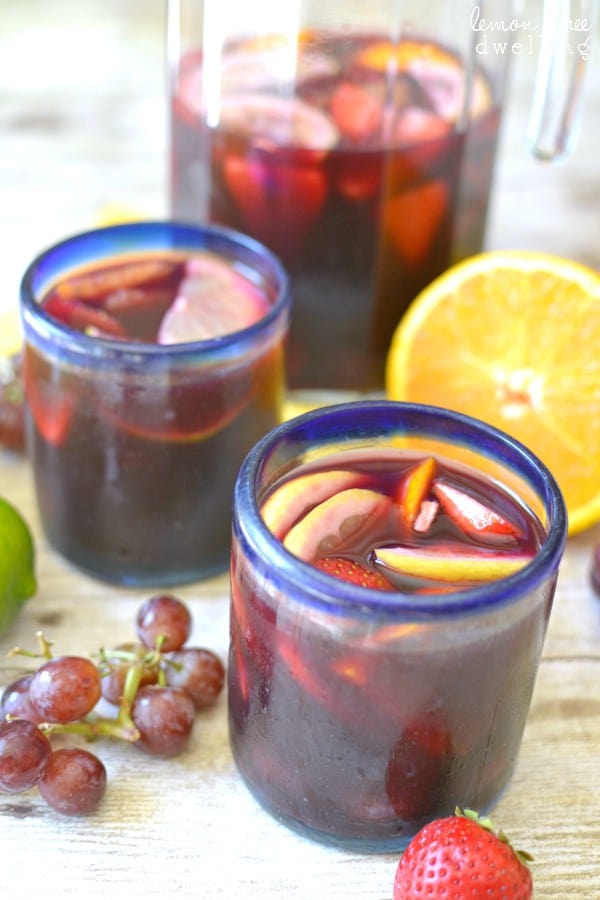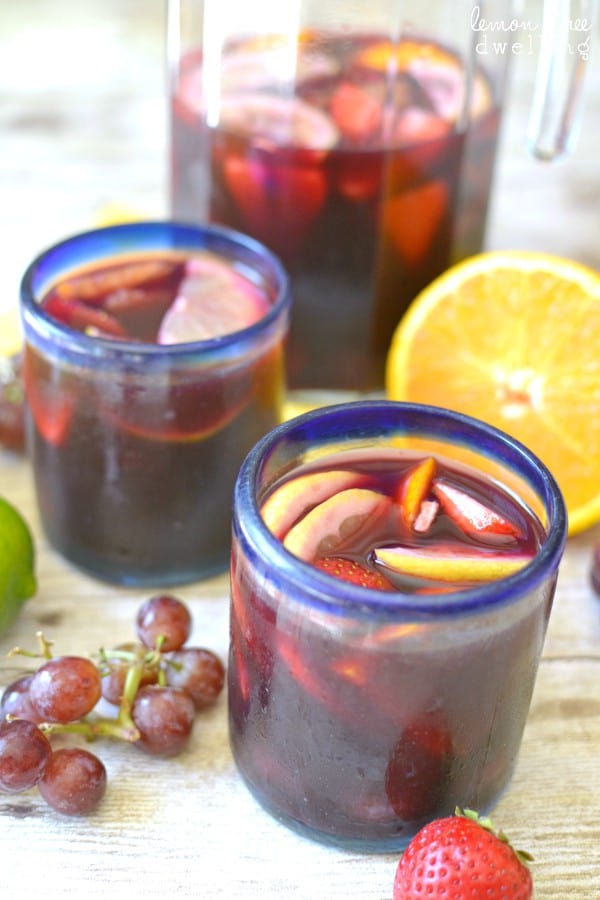 I've made a pitcher on many a summer weekend….and after a long day of dealing with the chaos that is our lives, we've sat down and enjoyed a glass together. I'm so lucky to be married to someone who sees the chaos as equally his to deal with….and someone who can make me laugh about it when what I really want to do is cry! Life is short…..and we're good at helping one another enjoy it…..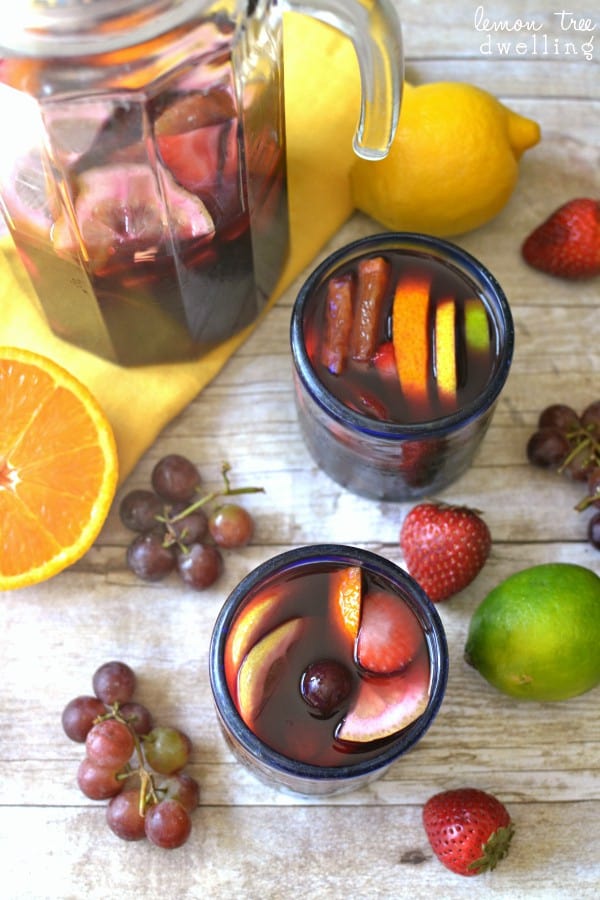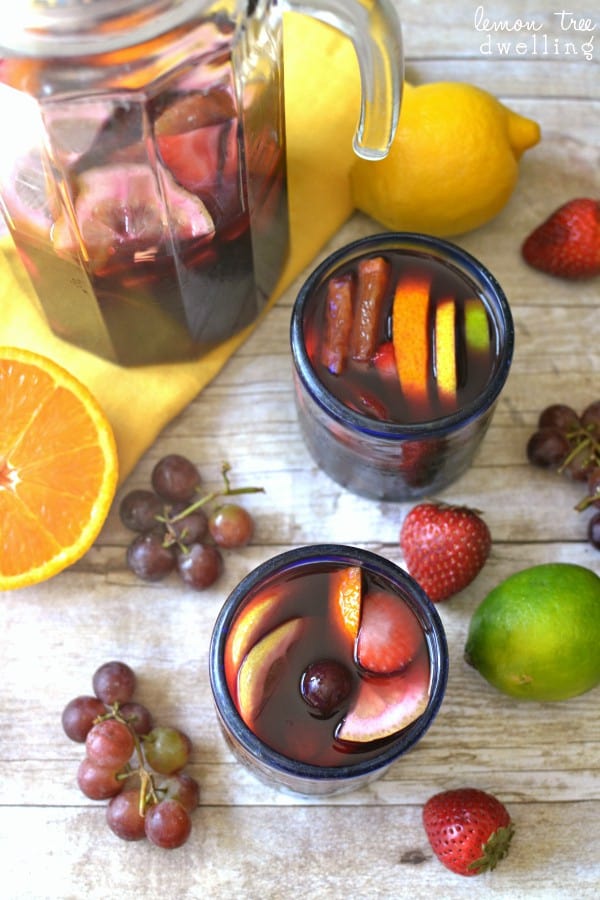 …..and a pitcher of sangria doesn't hurt, either! This one starts with a bottle of red wine and only gets better from there. It's loaded with all the fruit you can handle and infused with the delicious flavors of orange juice, brandy, and triple sec. Like all sangrias, it gets better with time…..so my suggestion is to waste none! Summer is fleeting, my friends….enjoy it!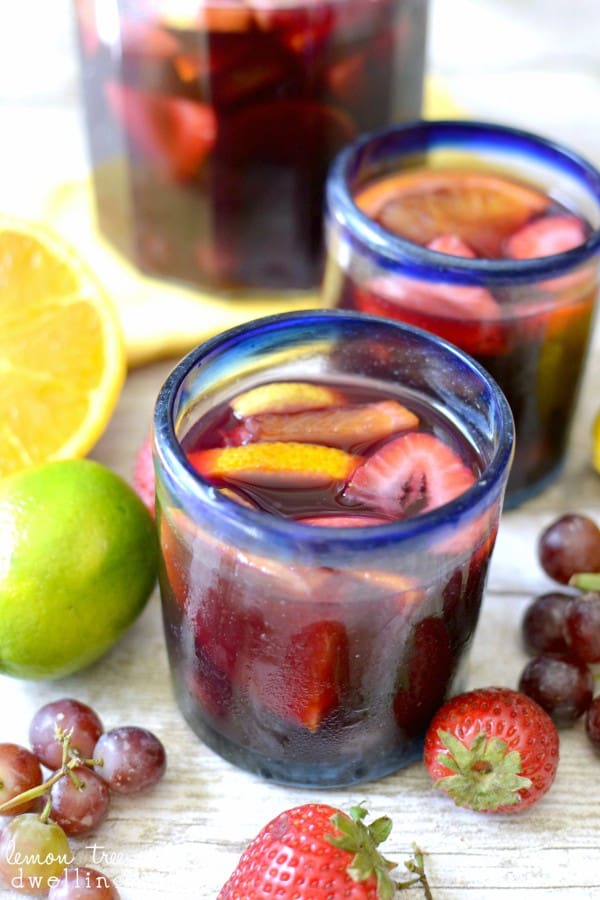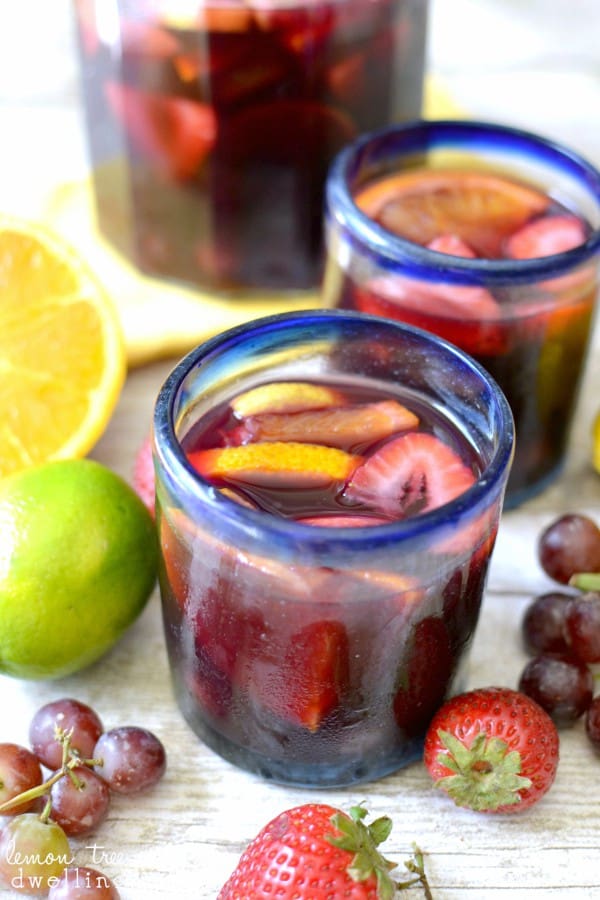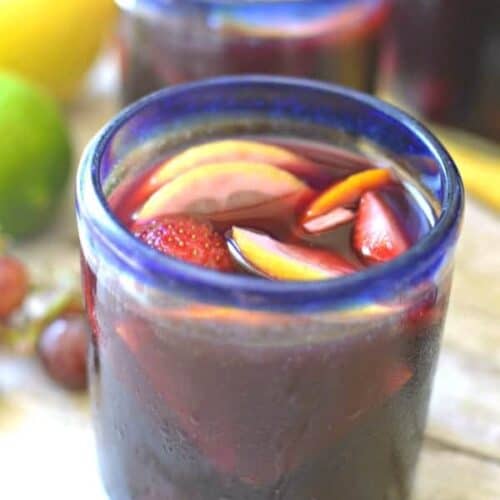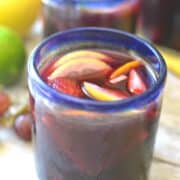 Classic Red Sangria
Ingredients
1

bottle red wine

1/2

c.

orange juice

1/4

c.

brandy

1/4

c.

triple sec

1/4

c.

simple syrup

1

c.

strawberries

sliced

1

c.

grapes

1/2

large orange

sliced

1/2

lemon

sliced

1/2

lime

sliced
Instructions
Combine all ingredients in a large pitcher; keep covered in fridge until ready to serve.

*Recipe adapted from Bobby Flay
Check out some of my other favorite sangria recipes!