This Banana Maple Yogurt Parfait is a quick 5 minutes or less breakfast. Made with bananas, Greek yogurt and homemade banana bread granola, this healthy snack is perfect for those on the go meals!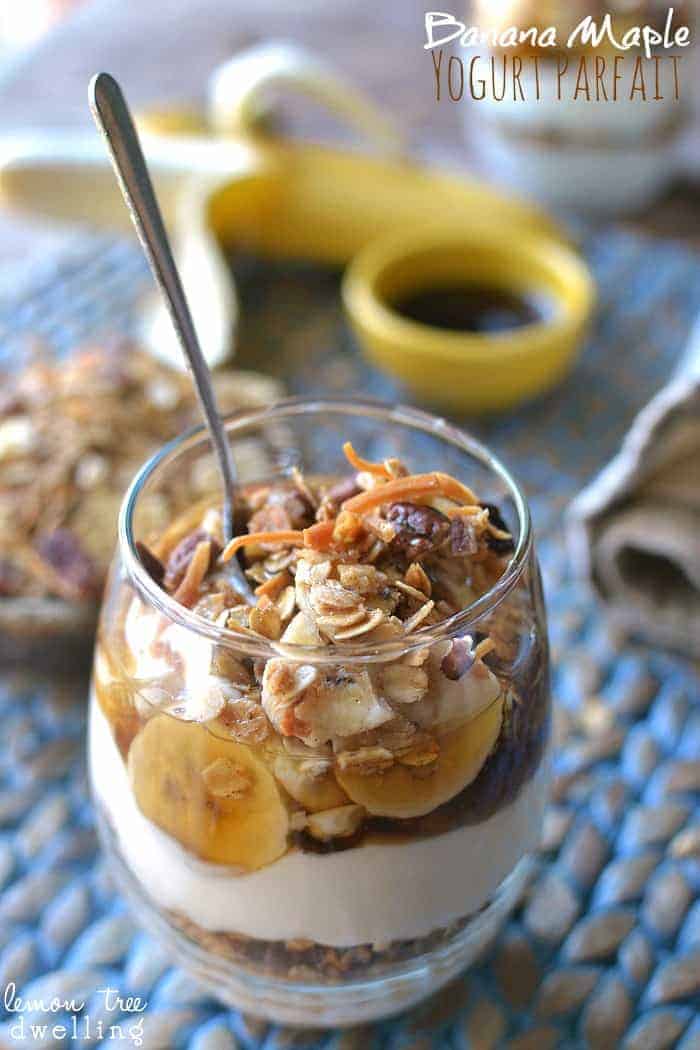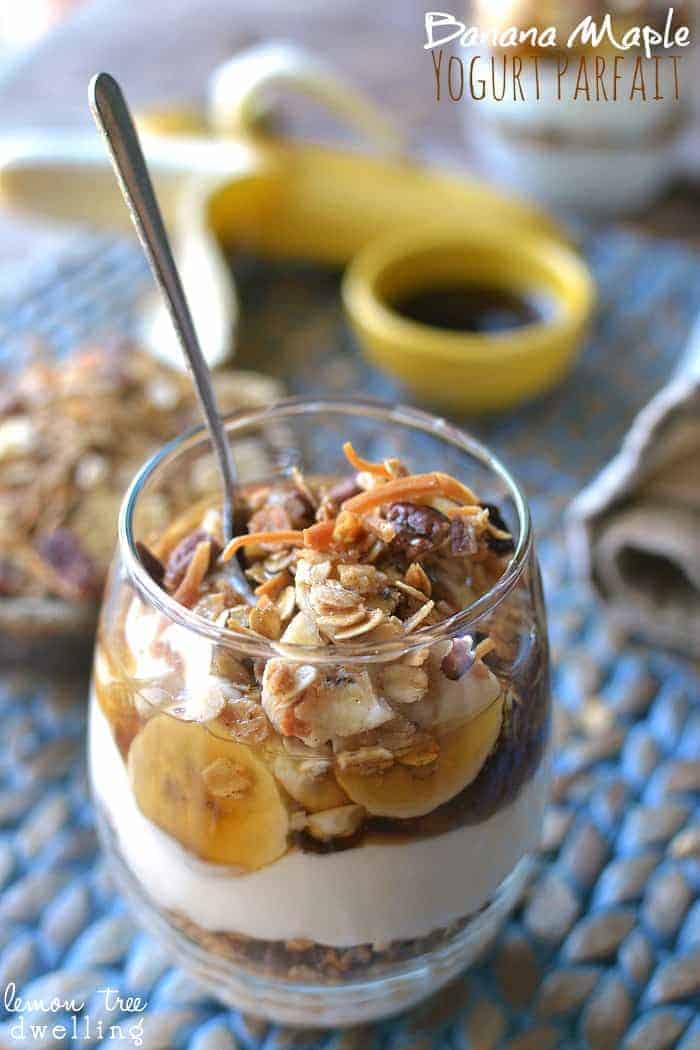 You know you're a food blogger when……you spend 90% of your life in your kitchen. Or when you stop at the grocery store 6 times a week. Or when you find yourself concocting new recipes while you're on the treadmill. Or when you have more pictures of FOOD than everything else combined on your camera!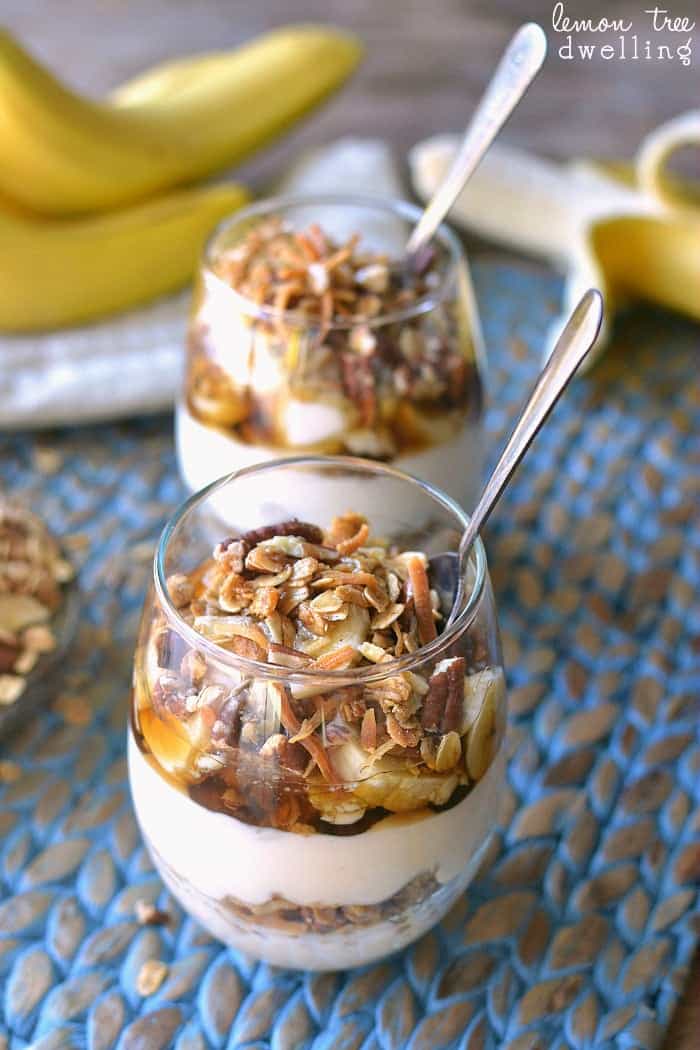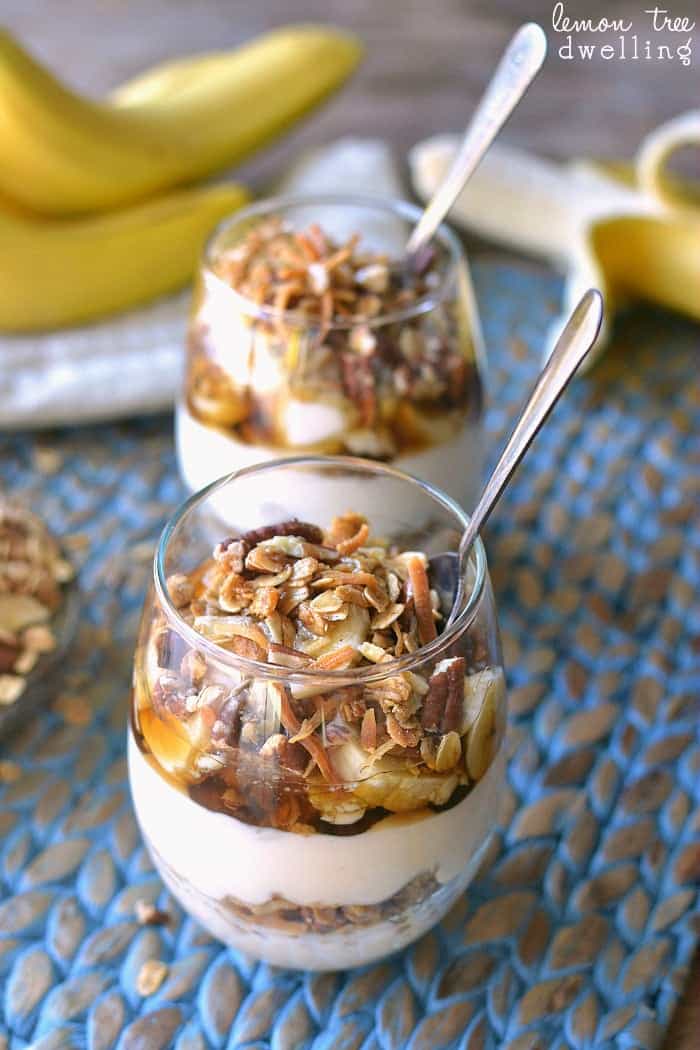 You know how else you know you're a food blogger? When your kids start making up their own recipes when they have friends over. And it becomes an actual thing, complete with brainstorming, recipe development, and taste testing. (They have yet to attempt photographing any of their creations, but I'm sure that will come in time!)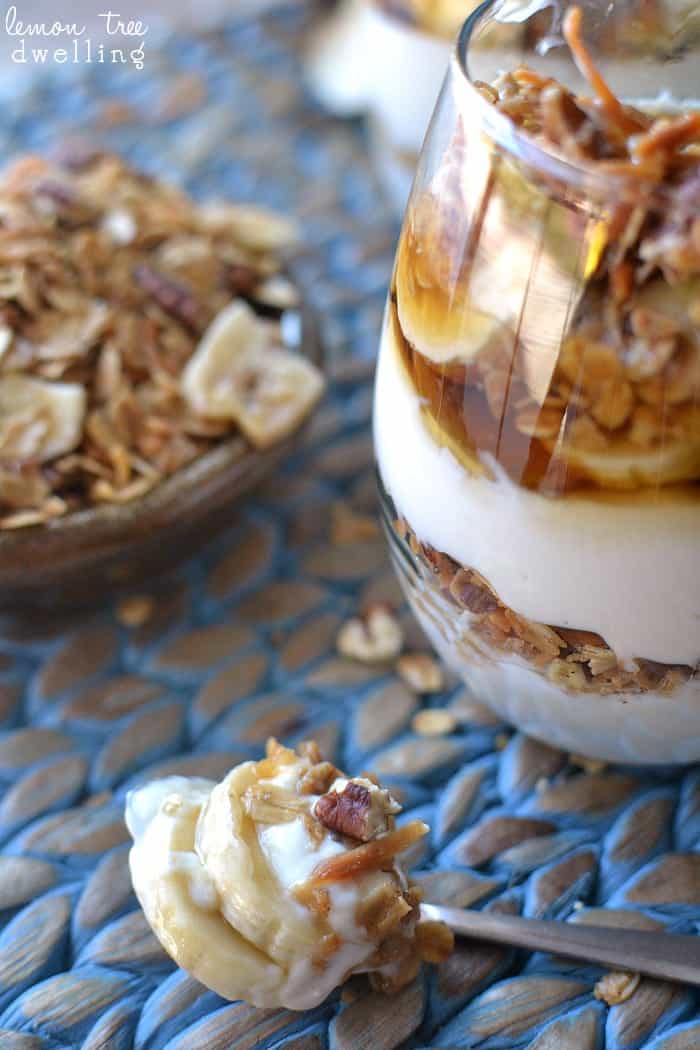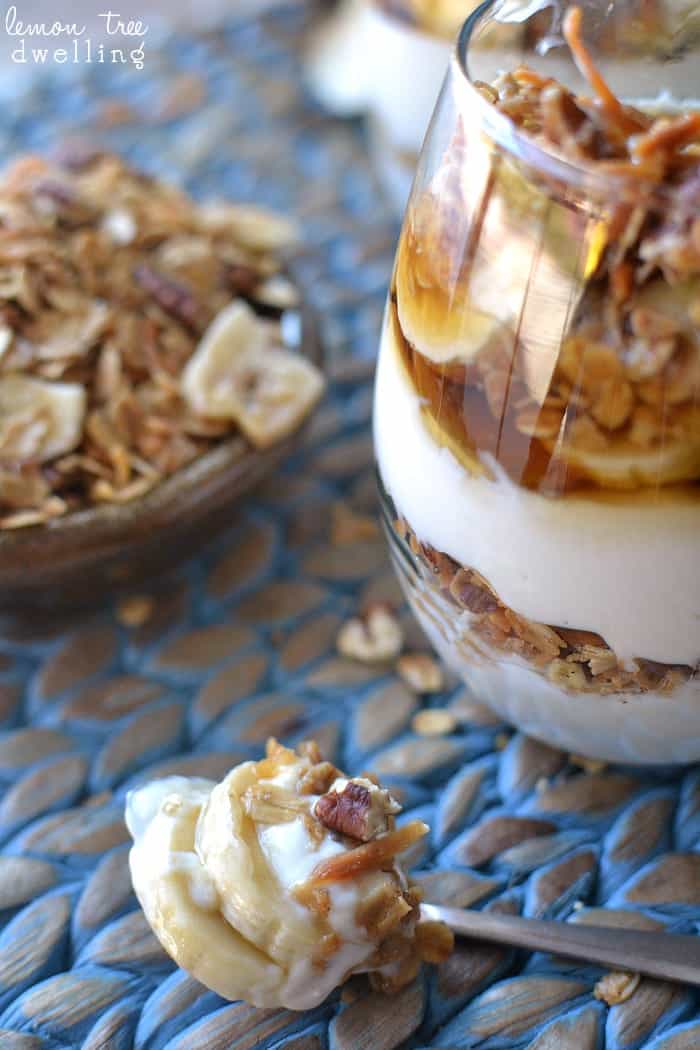 It all started a while ago, when the girls were having a double play date and I had three recipes to photograph. Rather than wait another day, I decided to take care of business right then and there. Well, the girls saw me and started asking a million and one questions….and before I knew it, they were whipping ingredients out of the cupboards and refrigerator, and mixing them together, and asking me to taste it…..and the rest is history!
Banana Maple Yogurt Parfait
I guess there are worse things my kids could be doing while they have friends over. Even though I don't love the mess it makes (what's another dishwasher-full of dishes?) I do love the creativity it fosters. And, believe it or not, every now and then they actually come up with something good! This Banana Maple Yogurt Parfait was actually inspired by one of Nora's creations, and I must say it's DELICIOUS! As for the rest of their creations? Let's just say they need "further development". I'll keep you posted.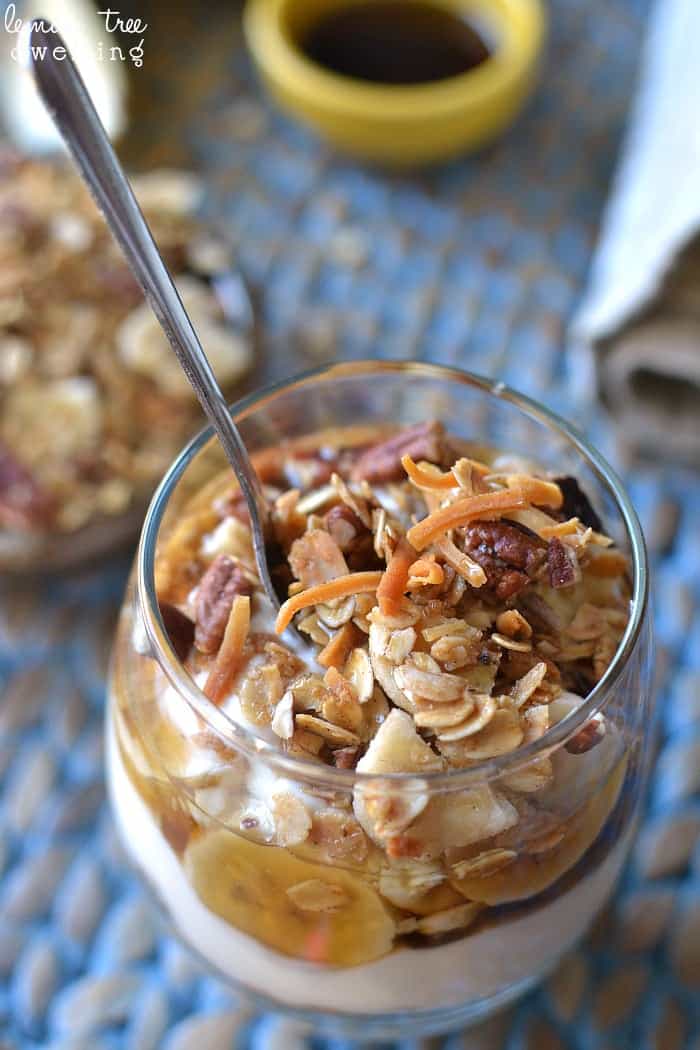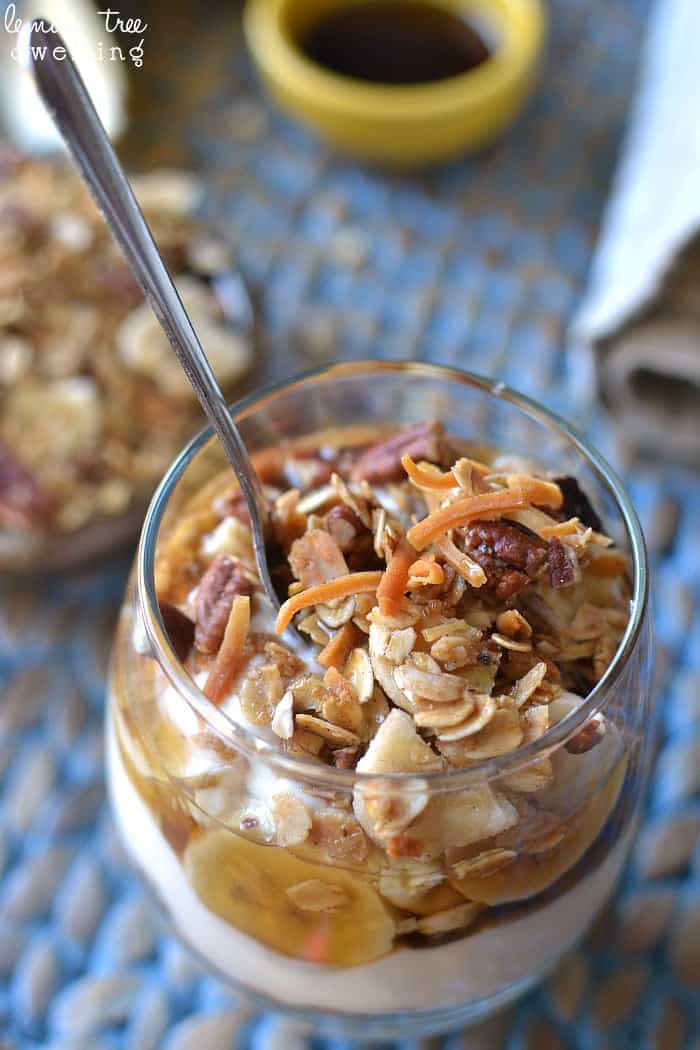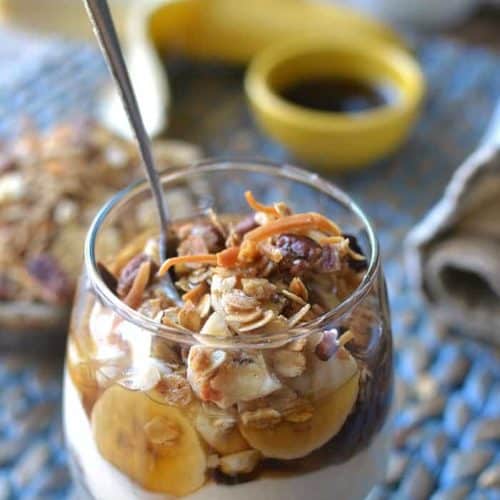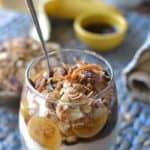 Banana Maple Yogurt Parfait
Ingredients
1

c.

plain Greek yogurt

substitute vanilla for additional sweetness

3/4

c.

Banana Bread Granola

see recipe below

1

banana

sliced

1-2

Tbsp.

maple syrup
Instructions
Layer ingredients in a parfait dish or stemless wine glass.

*Amounts can be altered according to taste!
You can find my Banana Bread Granola recipe here!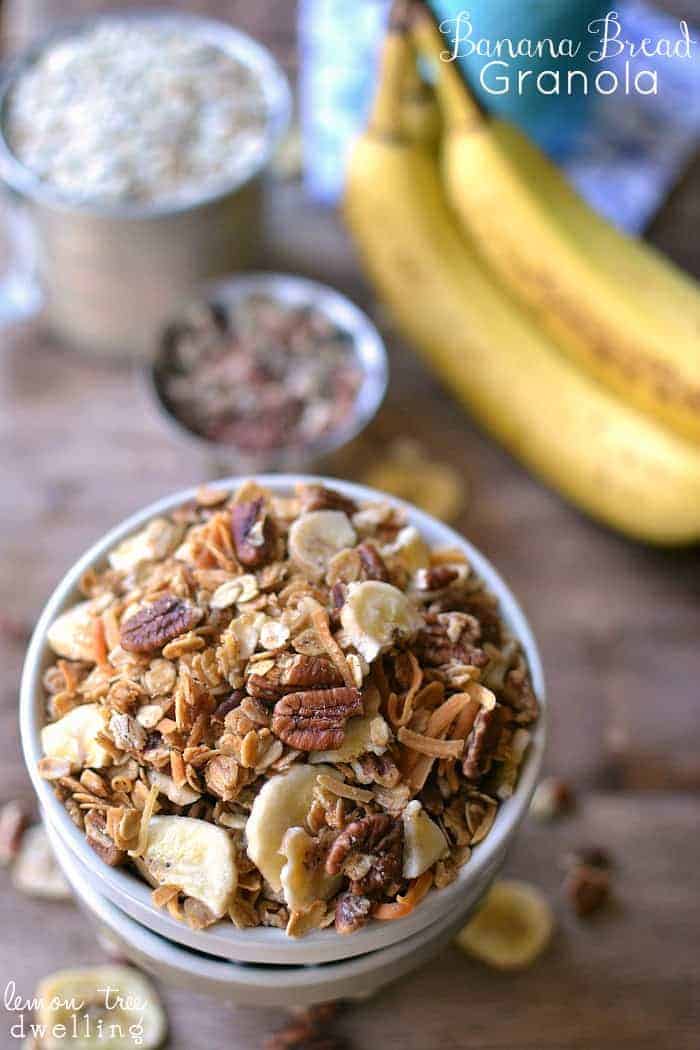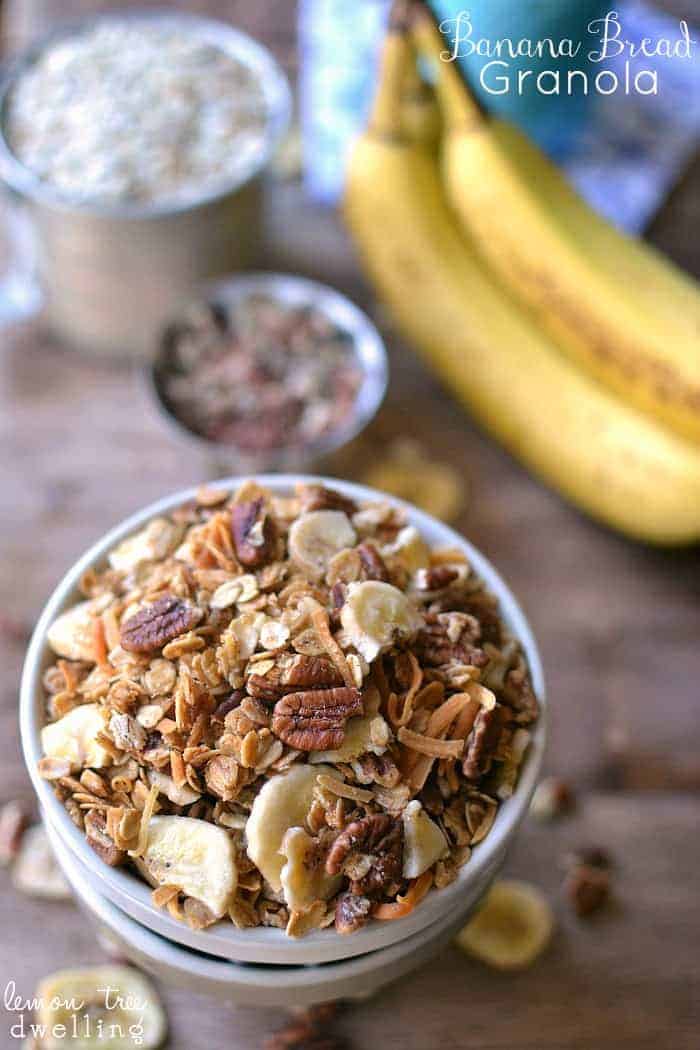 Be sure to follow us on Pinterest for more great recipe ideas!