Greek Veggie Pizza Squares with crescent roll crust, tzatziki cream cheese, fresh Greek vegetables, and crumbled feta cheese! These super simple pizza bites makes a great appetizer or easy weeknight meal!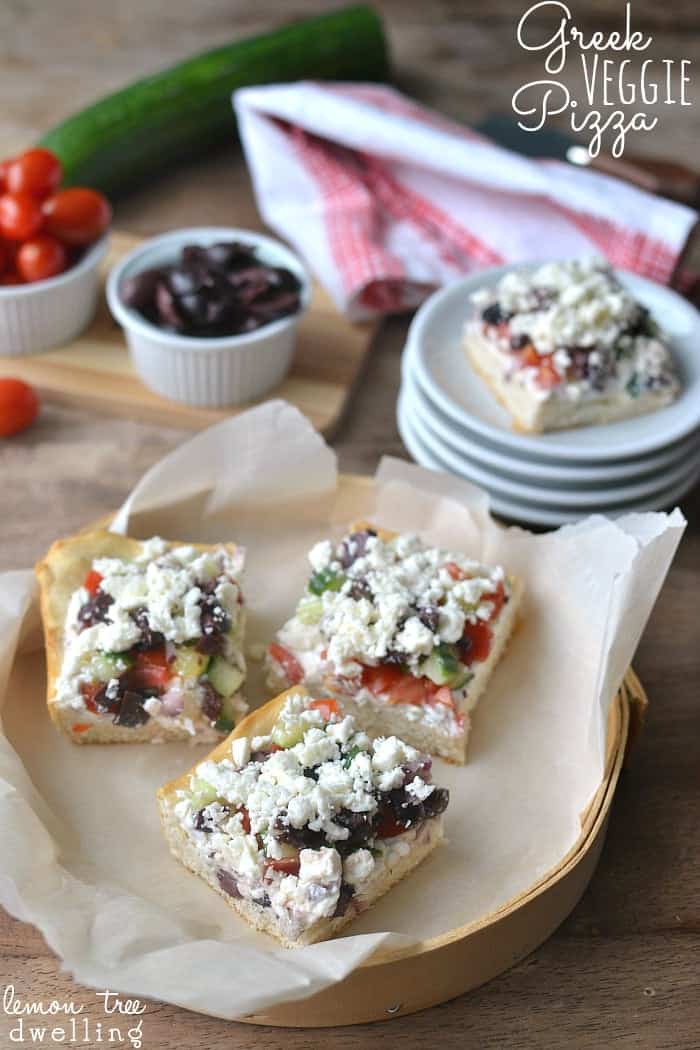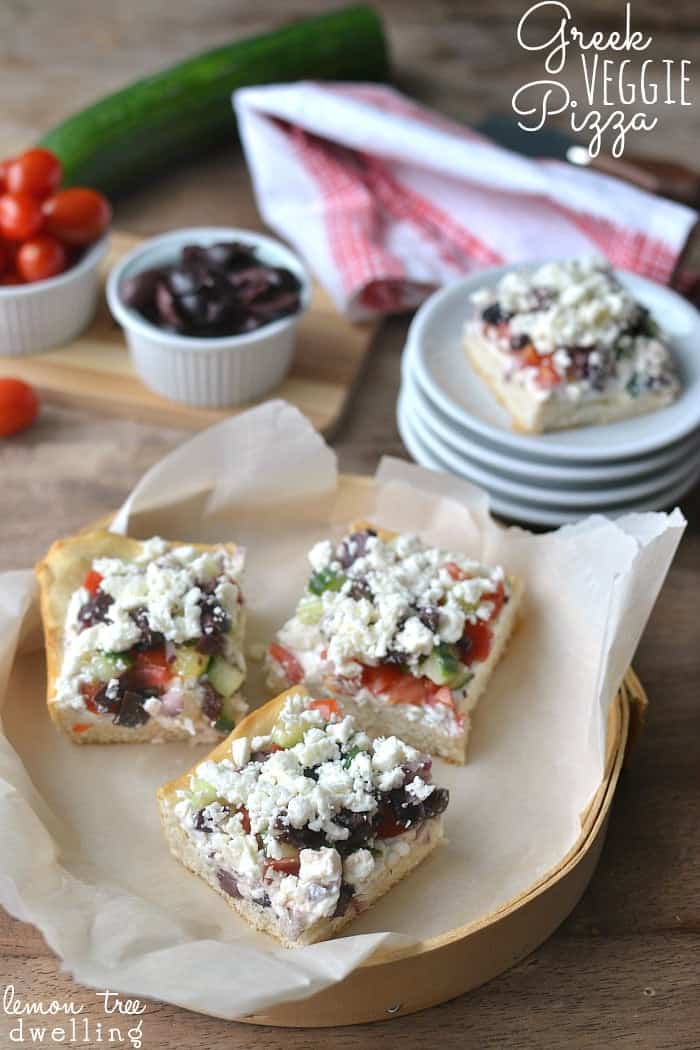 Is it just me, or is Greek food where it's at? Maybe it's my love of feta talking…..but I really think there's something superior about Greek cuisine. The fresh veggies, the delicious sauces, the bold flavors, the cheeses, the desserts. The olives! I could go on and on!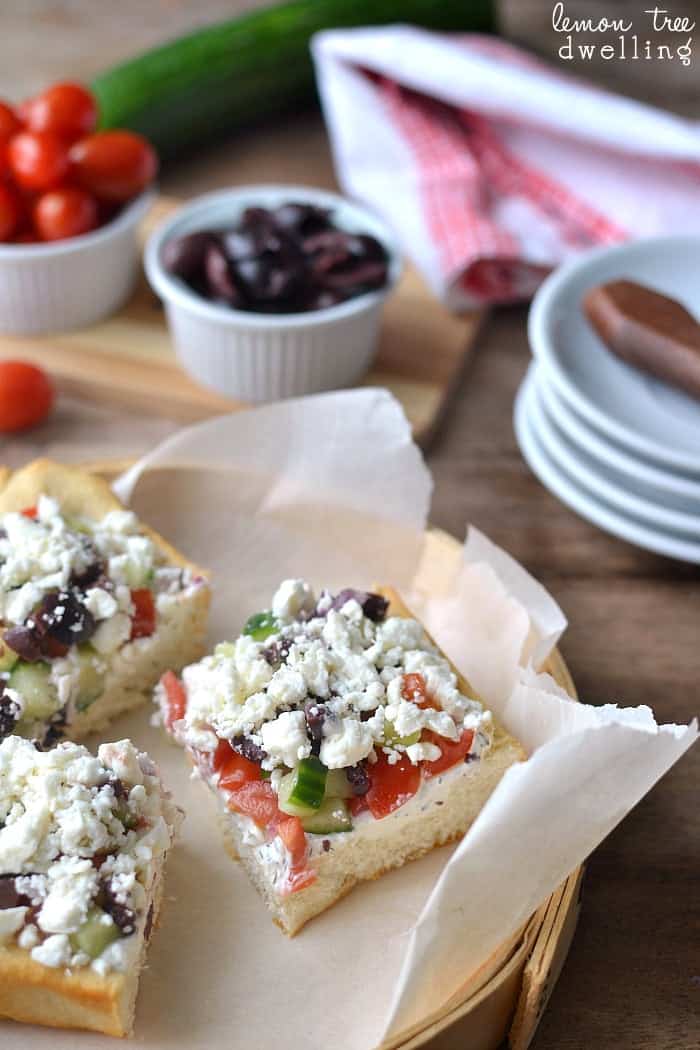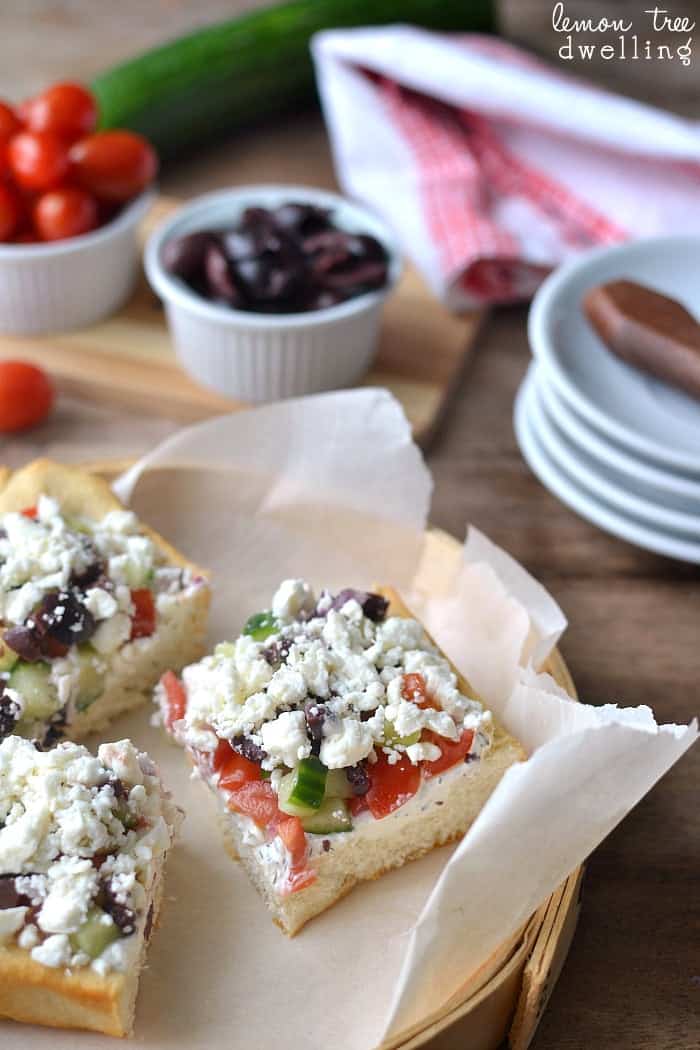 Before we were married, Jorden and I would get Greek take-out at least once a week. There was an amazing Greek cafe near his apartment, and they had the best chicken gyros I've ever tasted. Since neither of us really did much cooking at that point, it was one of the staples in our diet! We were completely spoiled, and didn't realize how much we had come to rely on it until we got married and moved into a house in the suburbs. And no more cute little Greek cafe!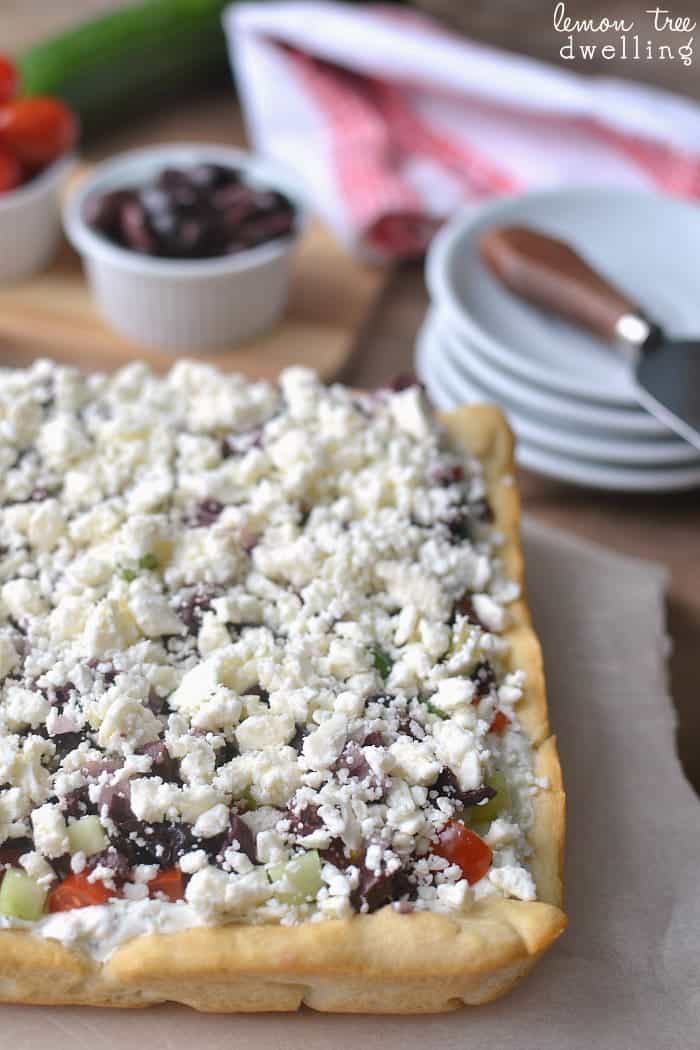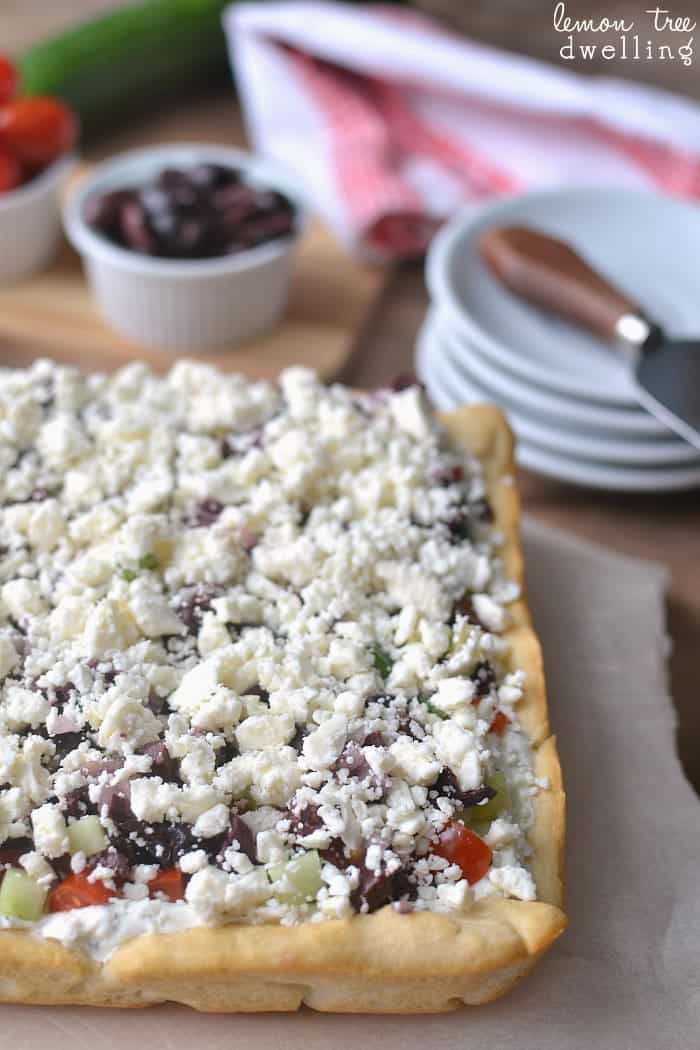 Luckily, though, we did have a not-quite-as-cute Greek restaurant just around the corner from our new house. The food was nowhere as good as what we had become accustomed to, but it still did the job. And then, one sad day, it went out of business. A sub shop took its place, and our lives were never the same.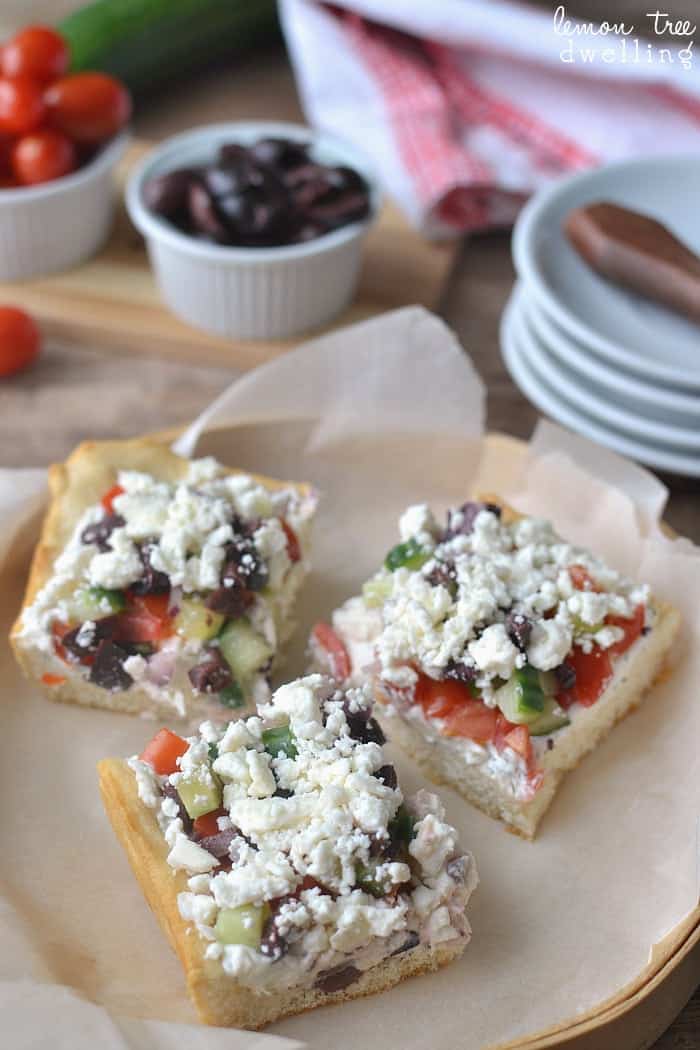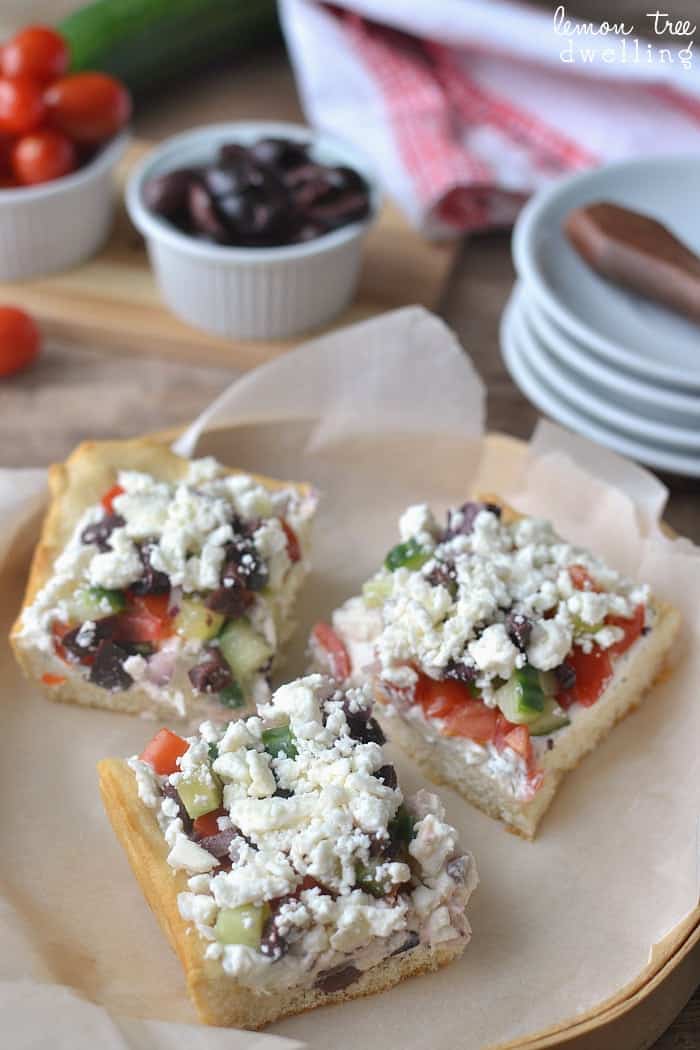 Greek Veggie Pizza Squares – A delicious meal!
Since then, we've moved yet again, and can you believe there's NOWHERE to get a gyro around us? It's craziness! The only good news, I guess, is that Greek food is just as amazing when you make it at home. I make Greek salad like it's my job, and I thought I'd bring my love of Greek to the appetizer realm with this simple, delicious Greek Veggie Pizza! You know the traditional veggie pizza, made with crescent rolls and Ranch dressing mix? Well – this is that. Only Greek! And so much more delicious.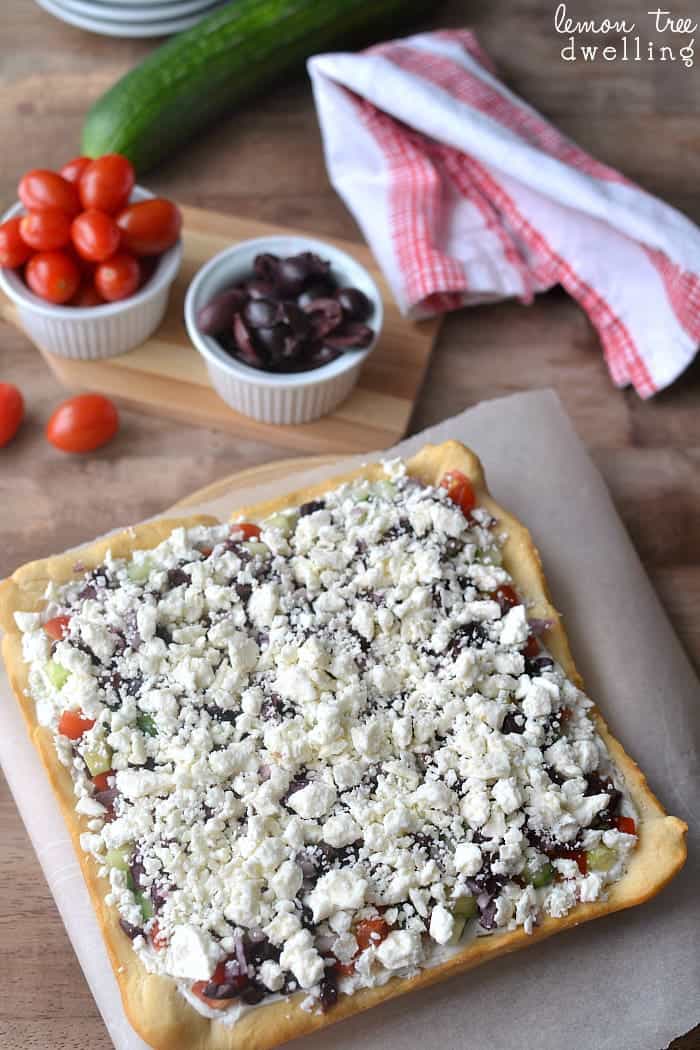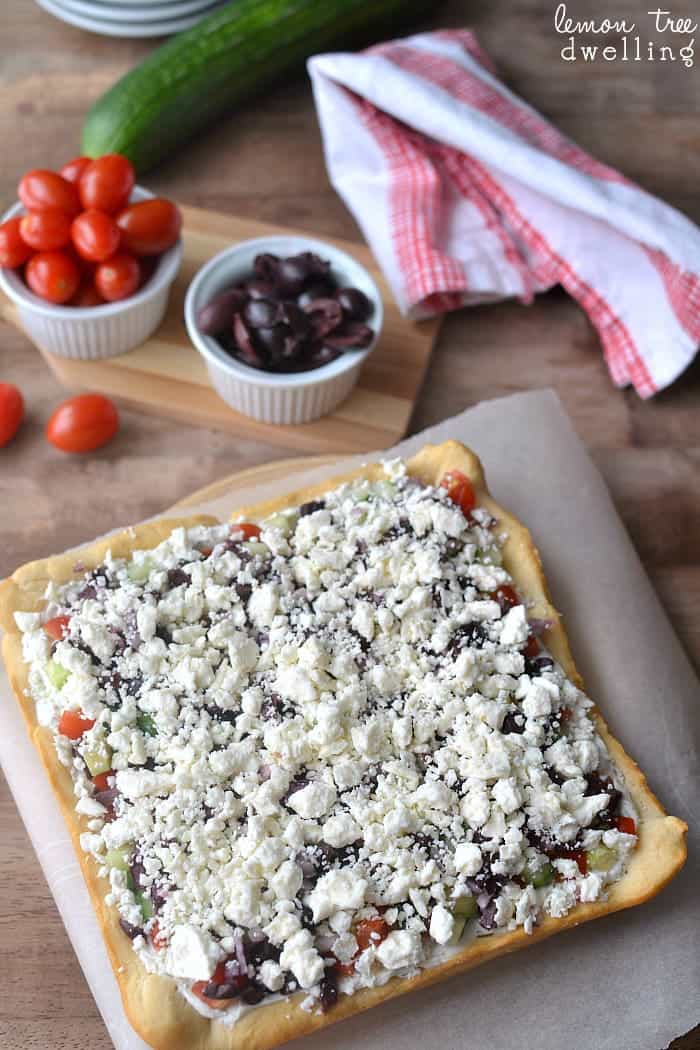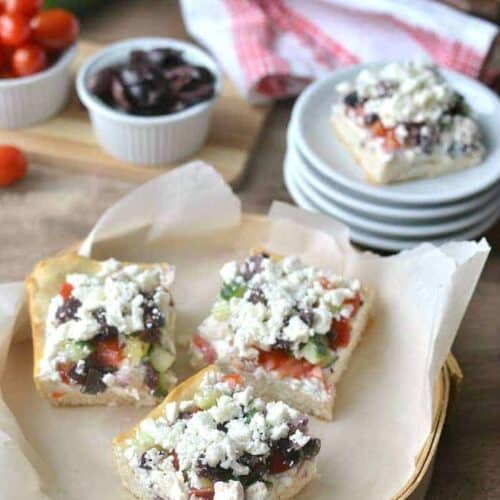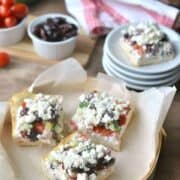 Greek Veggie Pizza Squares
Ingredients
1

can crescent rolls

6

oz.

cream cheese

at room temperature

1/4

c.

sour cream

2

tsp.

lemon juice

1

tsp.

dried dill

1/2

tsp.

garlic powder

2

c.

diced vegetables

cucumbers, tomatoes, red onion, kalamata olives

6

oz.

crumbled feta cheese
Instructions
Press crescent rolls evenly into a greased 8x8 inch pan. *For easier cutting/serving, line the pan with parchment paper or foil that overlaps the edges.

Bake according to package instructions; cool completely.

In a small mixing bowl, combine cream cheese, sour cream, lemon juice, dill, and garlic powder. Mix until smooth.

Optional: Remove crescent roll crust from pan.

Spread mixture over crusts; top with diced vegetables and crumbled feta cheese.

Cut into squares and serve.

*For best results, this should be made the same day it is served. The crust can be made 1-2 days in advance and covered with foil until ready to use.
Love Greek? Be sure to try this Greek Picnic Salad, too!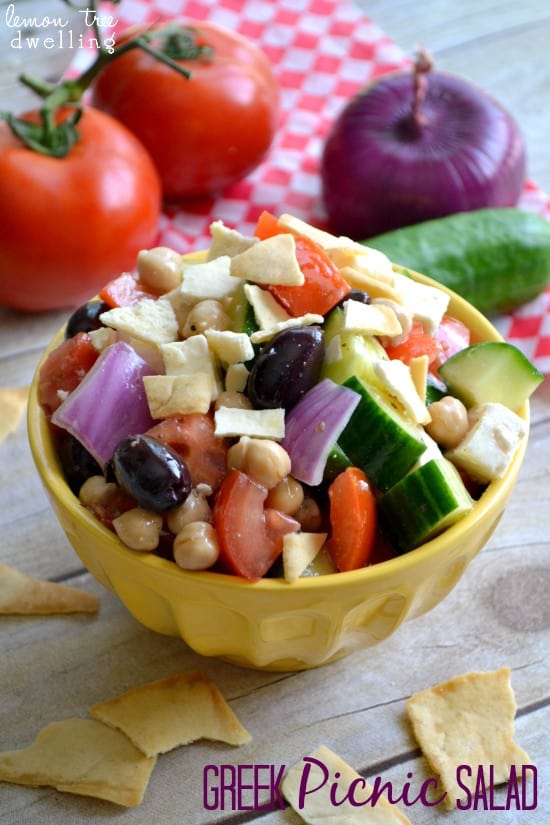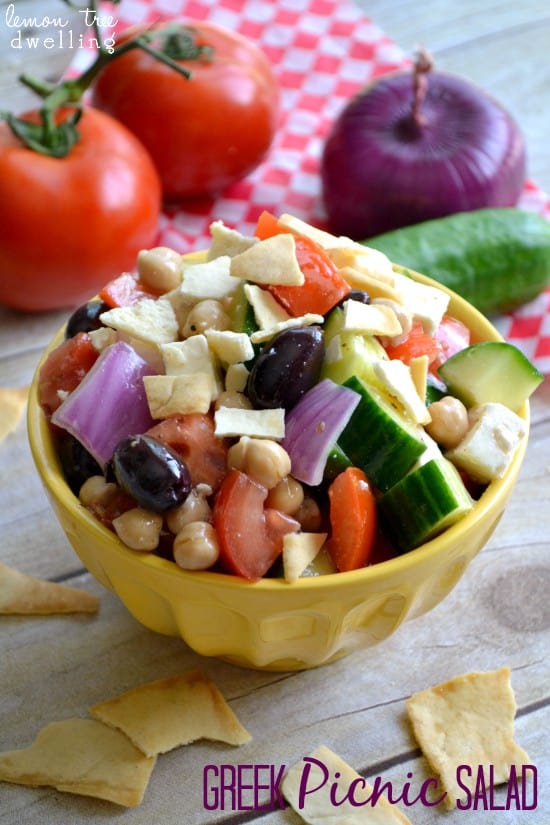 This Strawberry and Basil Sangria from Wine and Glue would go perfectly with these pizzas!