Asparagus Goat Cheese Flatbread is a simple, easy to make appetizer, lunch or light dinner, ready to eat in just 10 minutes. This vegetarian flatbread recipe is loaded with delicious flavor!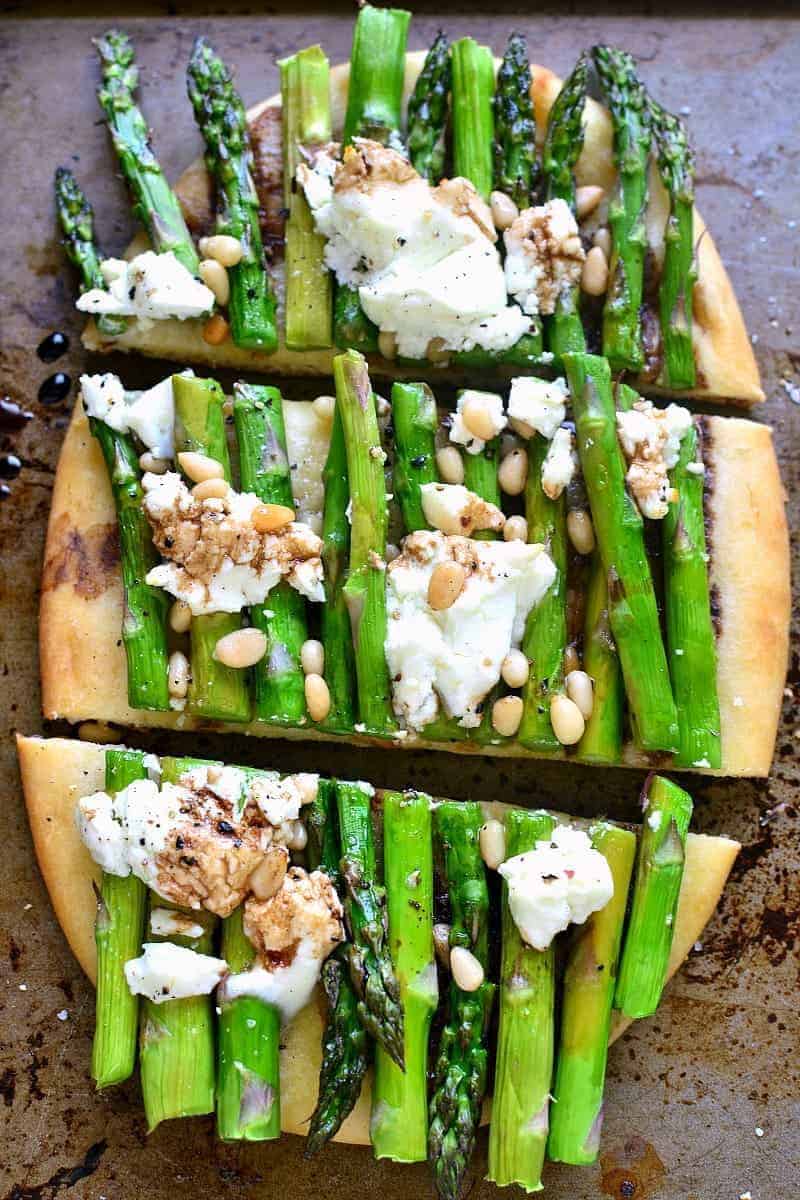 You know that feeling when you can't even really remember what something feels like….because it's been so long since you felt it? (Did that even make any sense??) It's a feeling I had during each of my pregnancies, a feeling I have after a cold that won't quit, and most definitely a feeling I have at the end of every winter. Like I can't even begin to remember what the "other" feels like!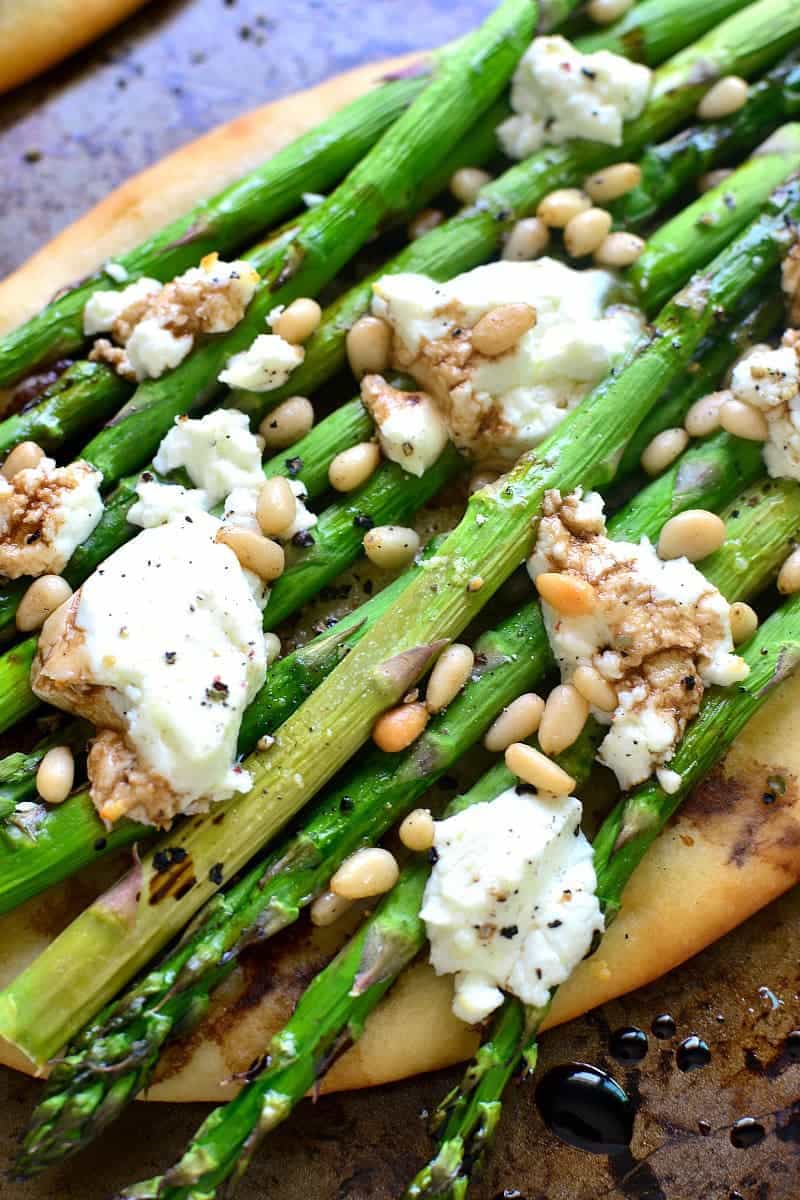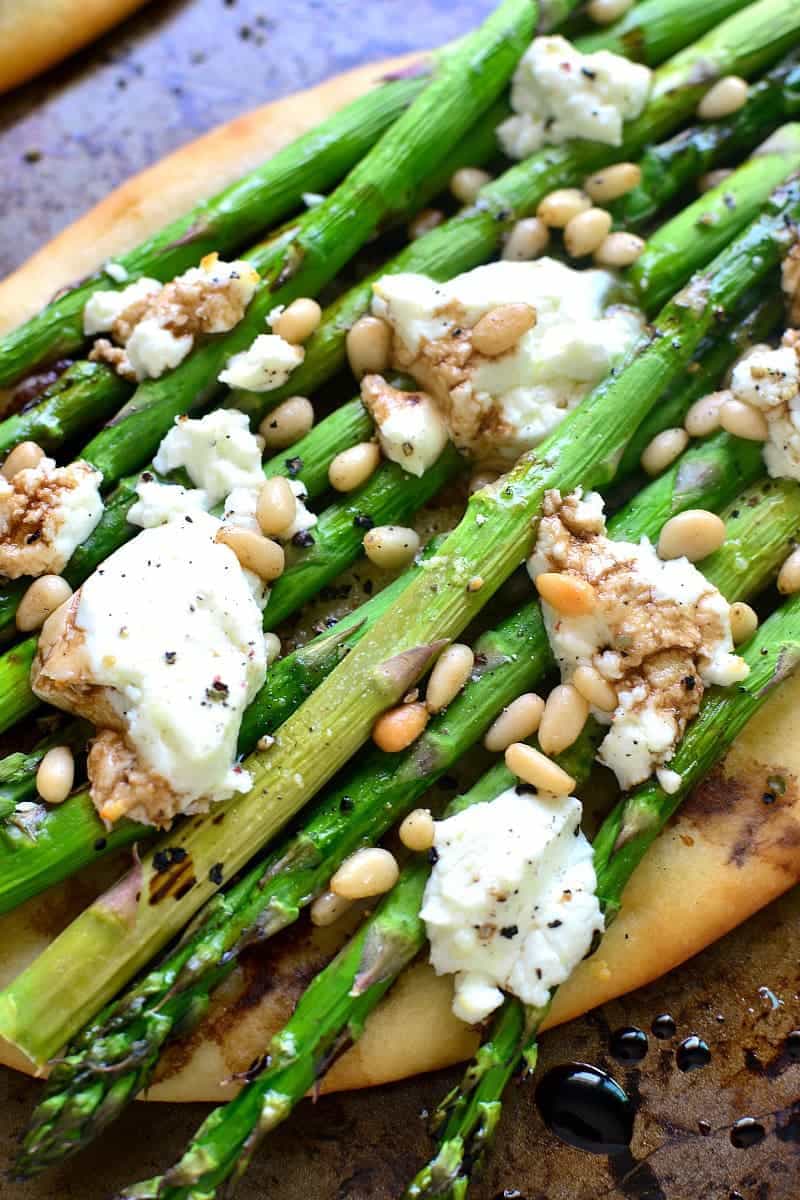 It's funny, right? You'd think I'd be able to stretch my mind into remembering. (Especially during a pregnancy…since I spend most of my life not pregnant.) But for some reason, when I've been in something long enough, my brain refuses to remember. Maybe it's a self-preservation kind of thing….?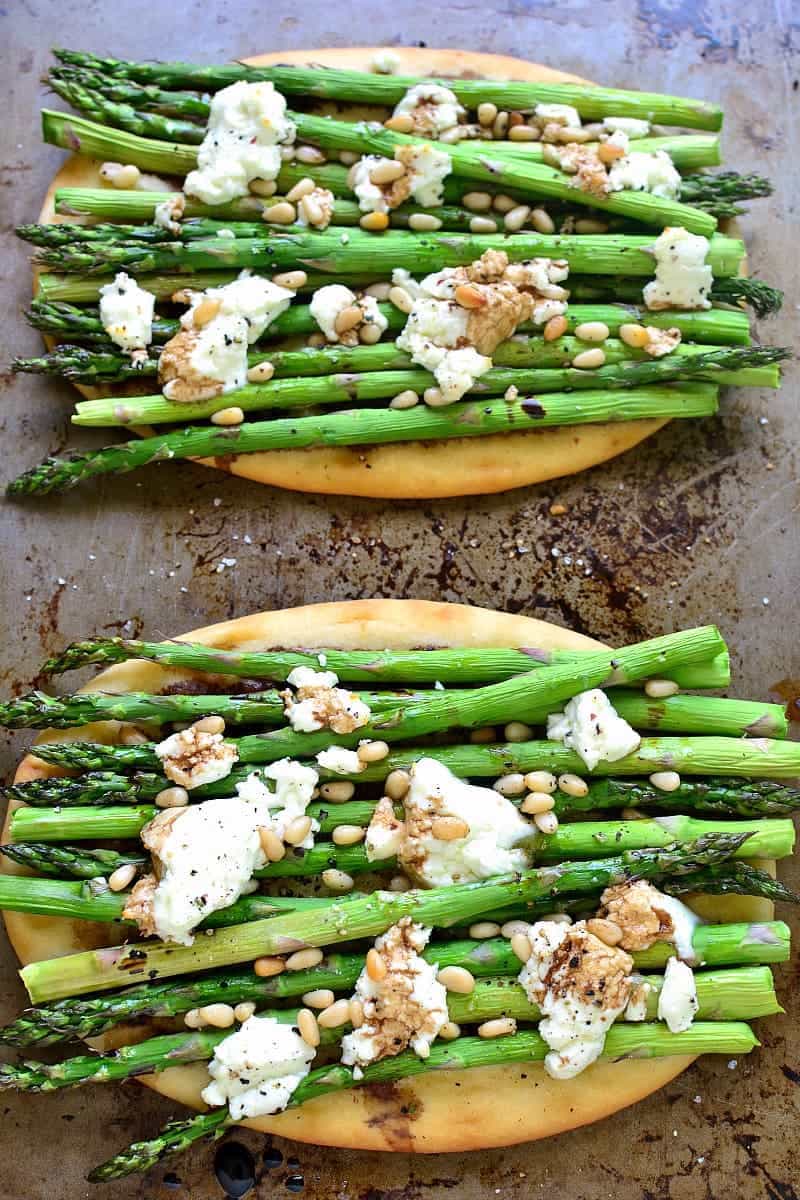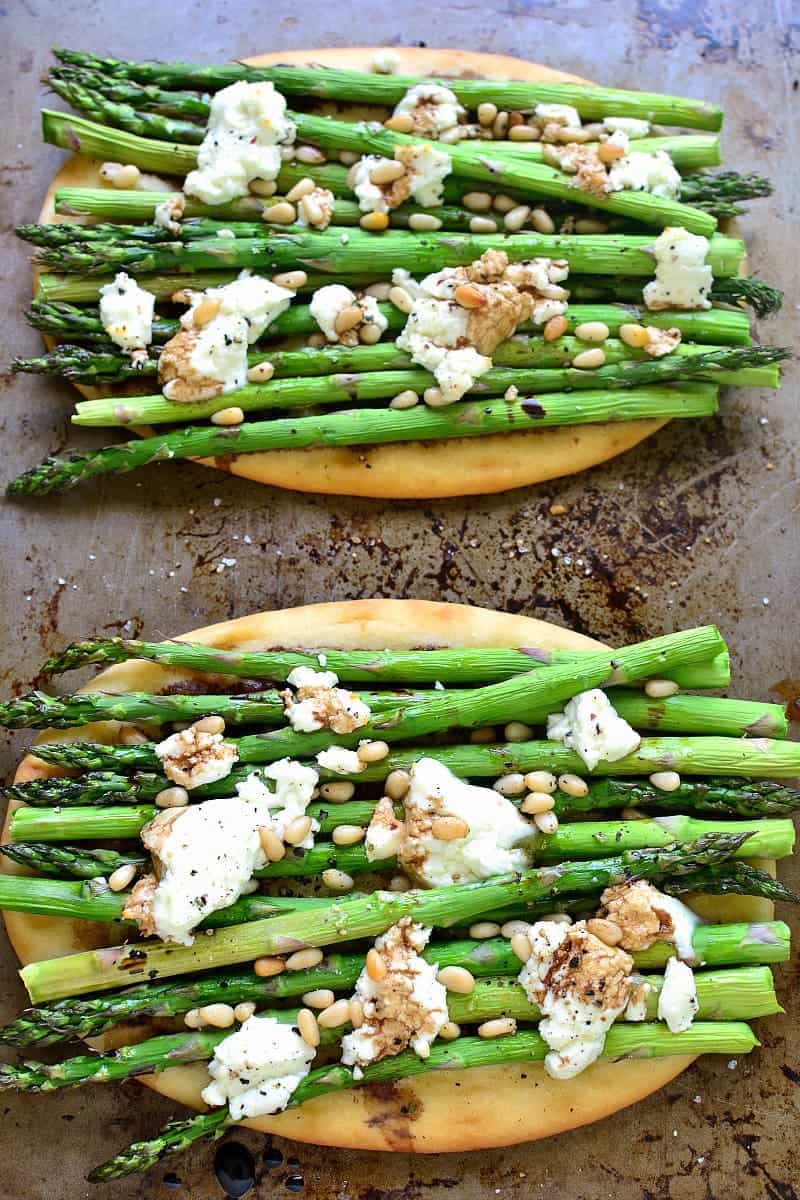 Well, whatever it is, this past weekend we got a taste of the other (a taste of spring!) We're talking 70 and 80 degree weather….and that SUN!!! It didn't take long to remember exactly what spring feels like. It feels amazing, it looks amazing, and it tastes amazing…All of the fresh spring vegetables like asparagus, spring peas, and leeks.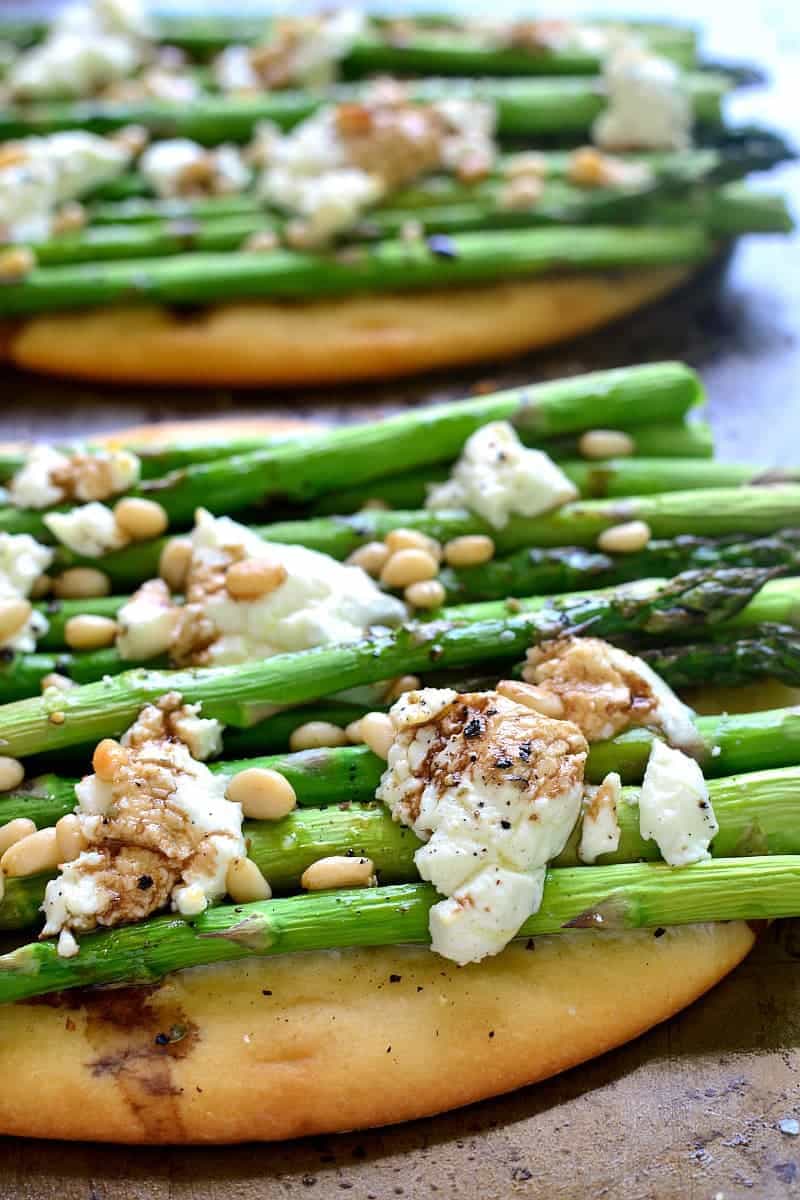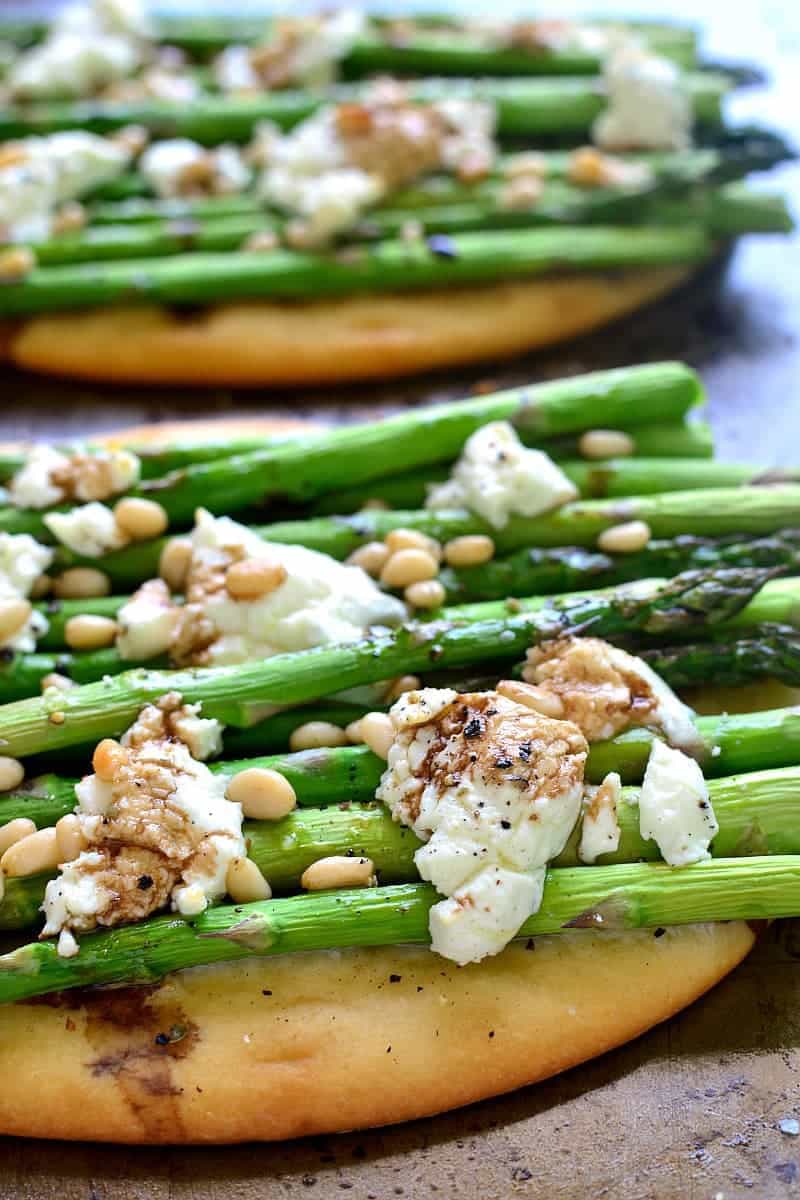 I loved having the doors and windows open for the first time, playing with the kids outside, getting the patio furniture out after a long winter in storage. We even seriously contemplated eating outside at a restaurant….which seriously never happens in Wisconsin. The weather was just. that. perfect.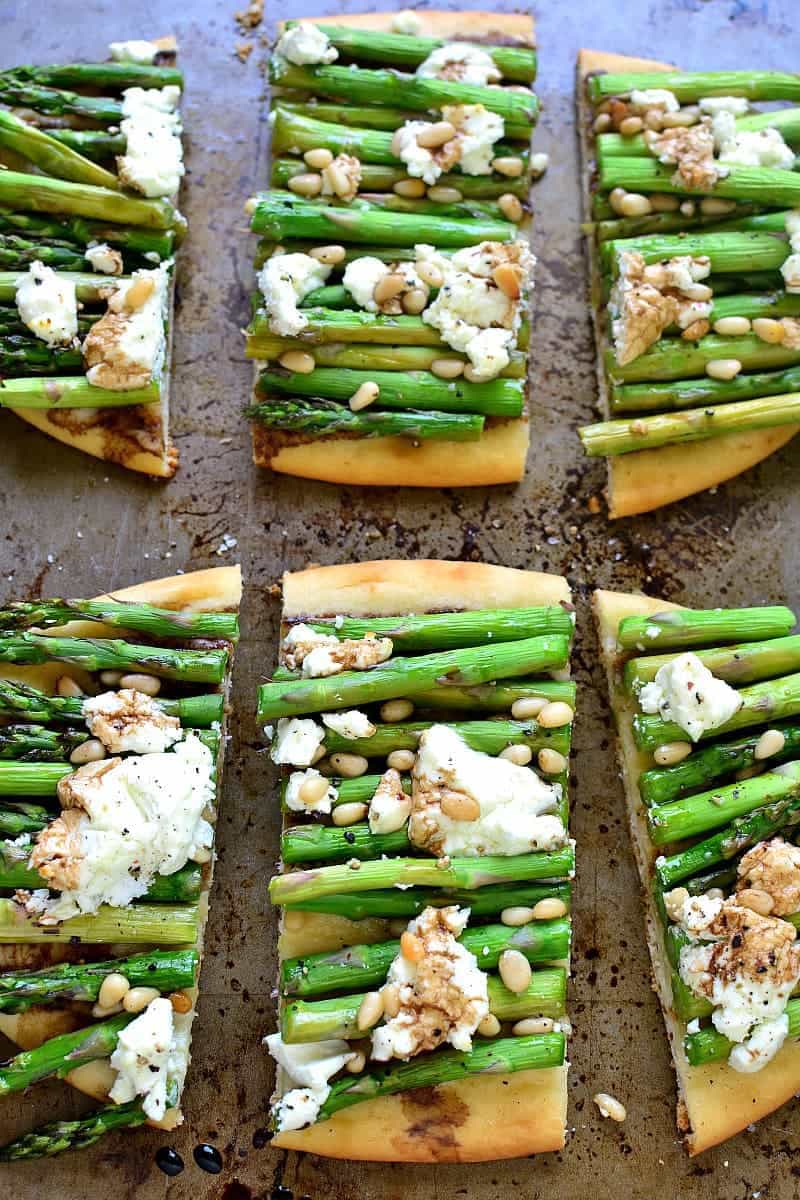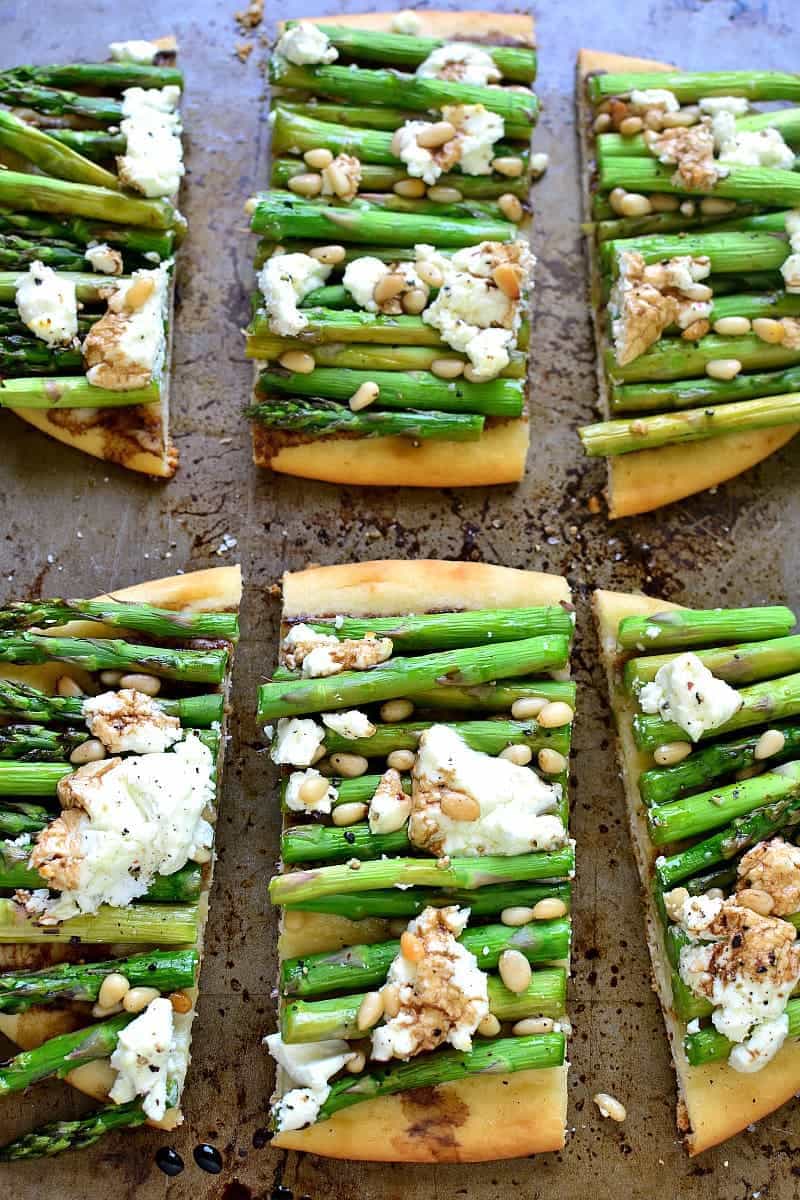 And now….of course….it's back in the 50's and we are all missing that beautiful taste of spring. The good news? At least now we can remember what spring feels like. Which is also helpful in remembering what spring tastes like!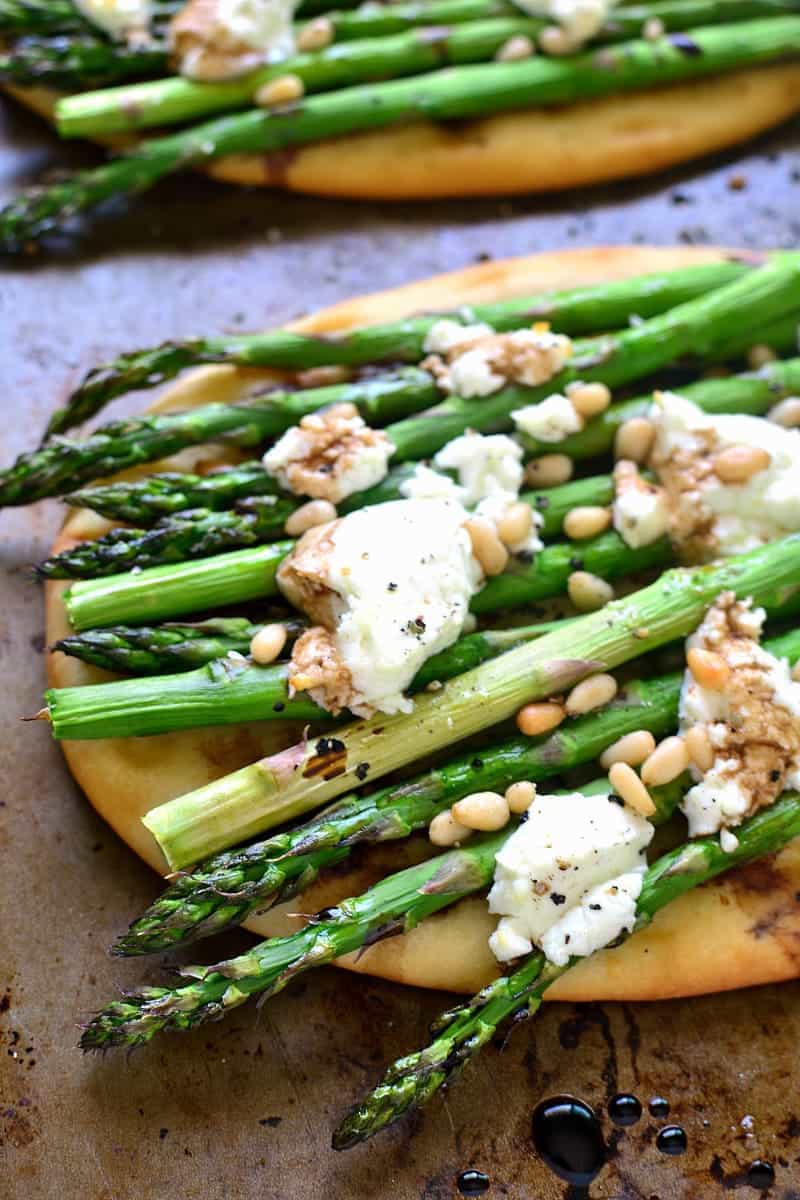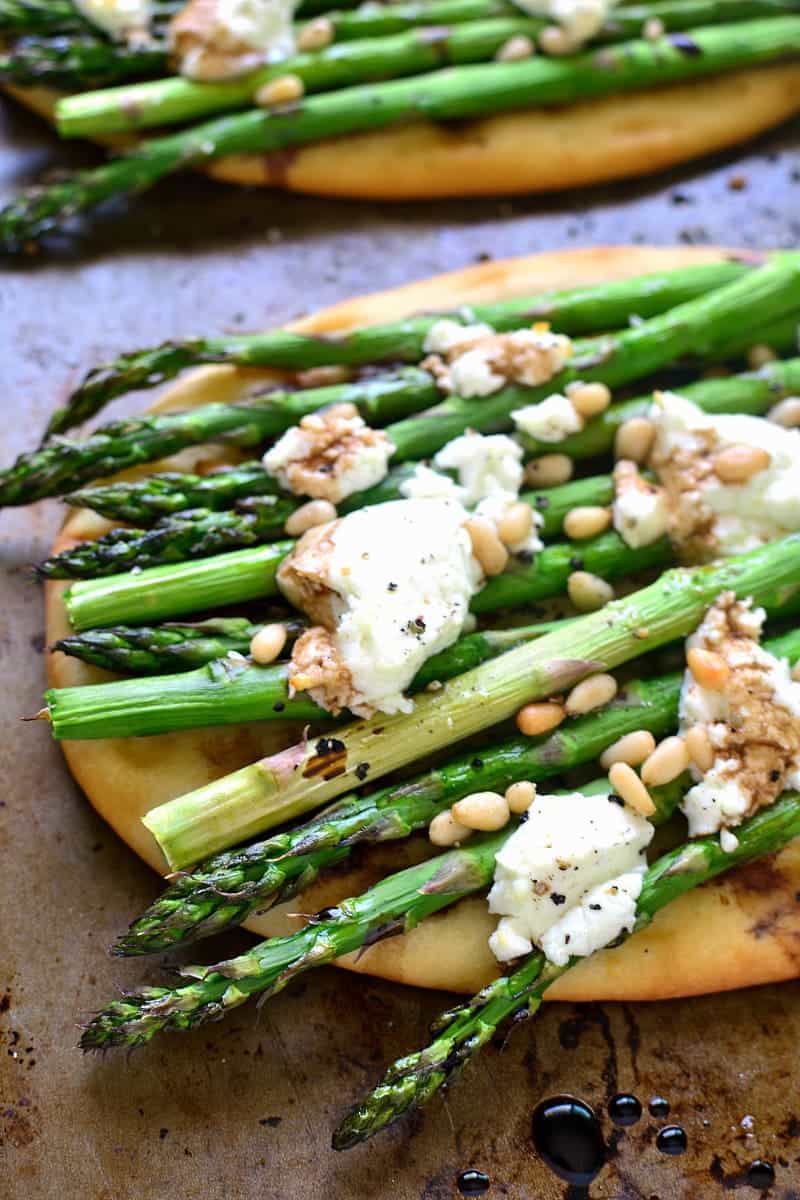 If I had to, I would argue that spring tastes like this vegetarian flatbread recipe. Fresh, green, earthy, delicious. I love this recipe because it's quick, easy, and extremely versatile. My favorite way to enjoy it? With a glass of white wine sangria on the patio. Enjoying spring (and summer) in all its glory.
More Vegetarian Flatbread Recipes: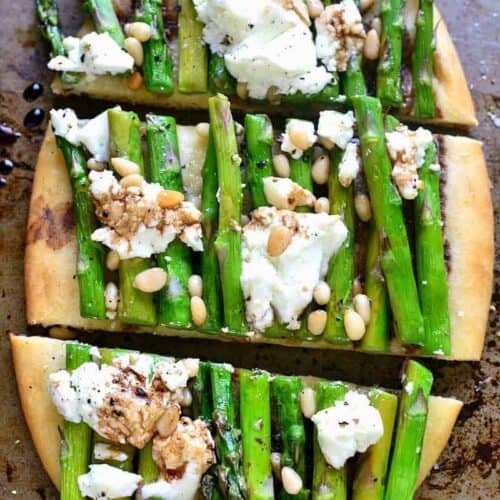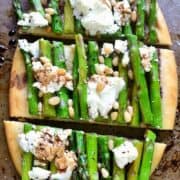 Asparagus Goat Cheese Flatbread
This simple Asparagus Goat Cheese Flatbread is easy to make, ready in just 10 minutes, and loaded with delicious flavor! The perfect appetizer for spring & summer!
Ingredients
2

flatbreads

1

bunch asparagus

ends trimmed

2 1/2

oz.

goat cheese

1

Tbsp.

pine nuts

2

Tbsp.

olive oil

salt & pepper

to taste

balsamic vinegar

for drizzling
Instructions
Top flatbreads with asparagus, goat cheese, and pine nuts.

Drizzle generously with olive oil and top with salt and pepper.

Bake at 400 degrees for 10-12 minutes.

Remove from oven; drizzle with balsamic vinegar.