White Chocolate Candy Corn Buckeyes – everything you love about the original, but with a fun Halloween twist! A perfectly salty-sweet treat you won't be able to resist!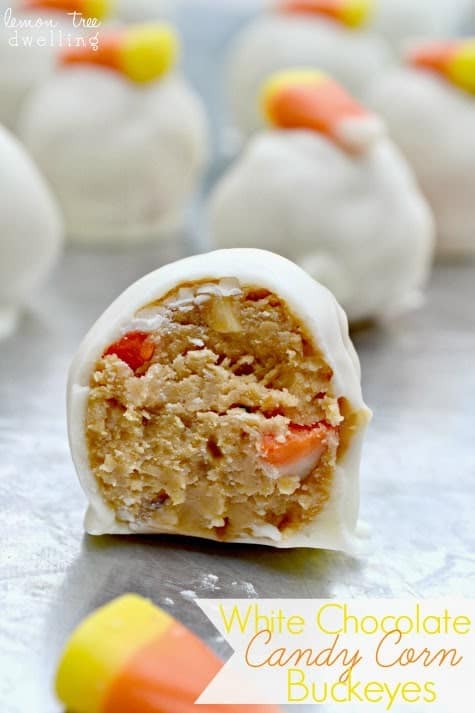 I am happy to report that we are officially less than one week away from Halloween….and the girls all have costumes! Woo hoo! Before you get too excited, I should probably say that they're nothing special. Or creative. I didn't come up with them or make them…I didn't spend hours on Pinterest looking up ideas and, in fact, we spent hardly any time at all picking them out. But it doesn't matter. Because everyone is happy! And that makes me VERY happy.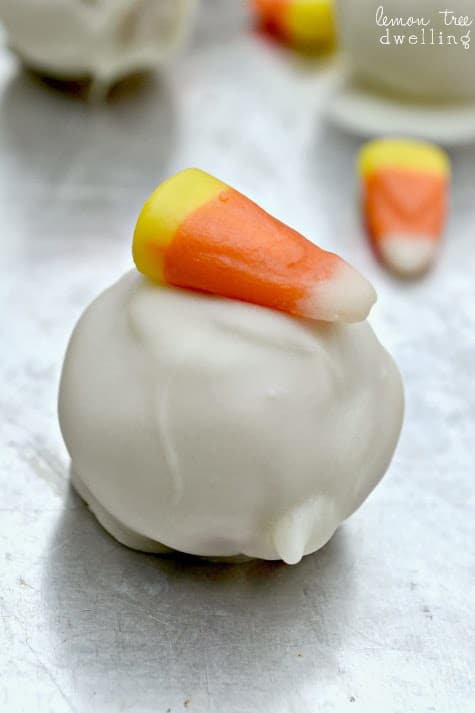 After last year, when 4 year old Greta fell in love with a 12 month dinosaur costume that fit her like shorts….and proceeded to wear it for Trick or Treat….I've decided to give Halloween over to my kids. They can have it! And they can wear whatever their little hearts desire. I will give up my ideas of what would be oh so cute, and in return, they will give up some of their candy. Ha! Not all of it….just some of it. Enough that I can have some post-Halloween tasting (and baking) fun! Sounds fair, right??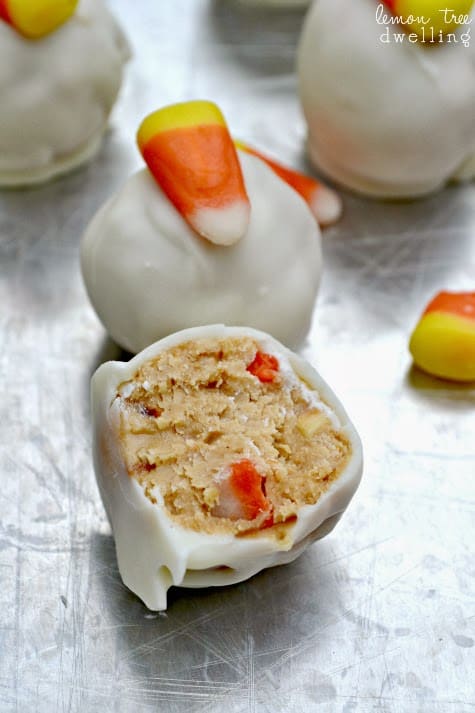 I'm going to need them to go along with it…because the other thing I'm happy to report is that, with less than one week left until Halloween, I have still not bought any Halloween candy. Because we ALL know what happens when you buy it too soon…..! Nope, I've stayed away from aisles of candy for the past month or more. Which means no little samples and no little fun recipe creations! Except for the Milk Duds I stole from their birthday party stash to make Nutella Milk Dud Stuffed Peanut Butter Cookies…..oh, and the giant 4 pound bag of candy corn I bought!! What can I say – I needed it for baking! And for making these awesome buckeyes. I did it for you!! And you'll be so glad I did!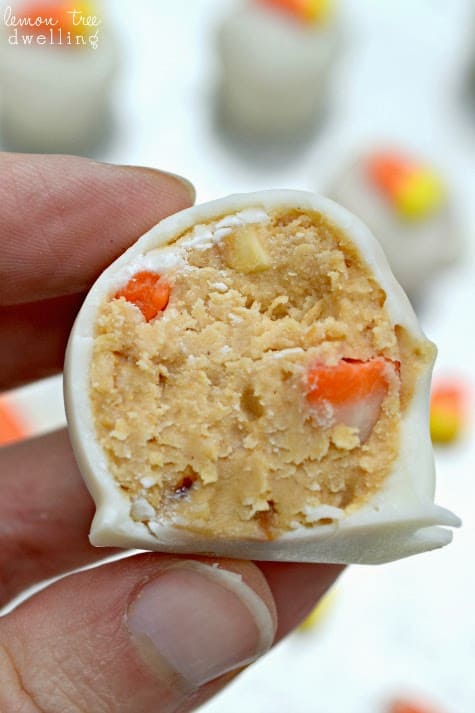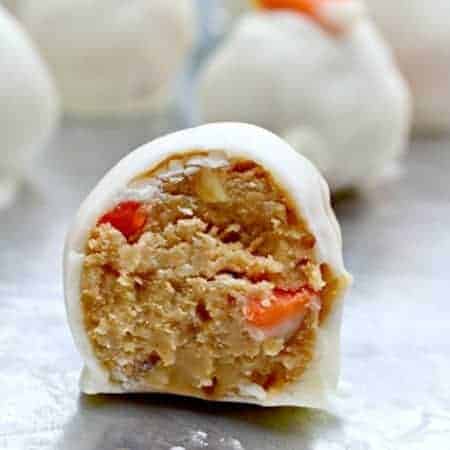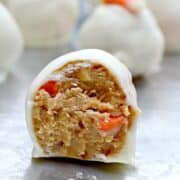 White Chocolate Candy Corn Buckeyes
Ingredients
1

c.

peanut butter

2

c.

powdered sugar

1/4

c.

butter

softened

1/2

c.

candy corn

pieces work well + 1/2 c. whole candy corn

8

oz.

white chocolate

I used CandiQuik
Instructions
In a medium bowl, combine peanut butter, powdered sugar, and softened butter until well-mixed.

Add candy corn and stir to distribute.

Roll mixture into small (1 1/2 inch) balls, using your hands, and set on parchment paper-lined baking sheet.

Melt white chocolate over low heat; roll peanut butter balls in melted chocolate to coat.

Set on prepared baking sheet to harden; top each with one piece of candy corn.

Once all balls are coated, place baking sheet in refrigerator to cool and harden completely.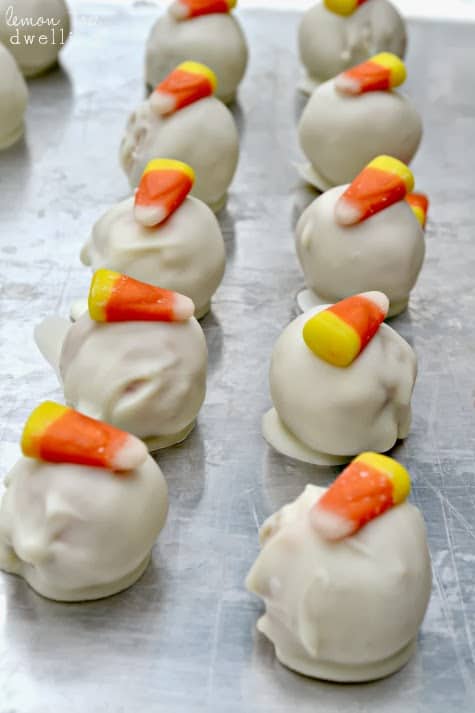 Enjoy!
Here are a few more fun recipes for all you candy corn lovers: