Smooth, creamy white chocolate paired with pumpkin pie spice and crunchy gingersnap cookies….
A crunchy, creamy, sweet and snappy bark, perfect for fall parties, gifts, or gatherings!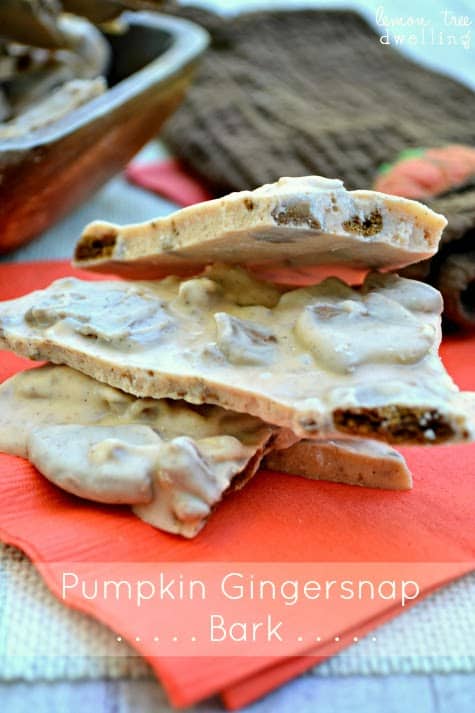 So I did the math the other day and realized that Christmas is just two months away. Nooooooo!!!! Okay….let me take a step back. It's not that I don't love Christmas just as much as the next person…..I do! I love decorating for it and baking for it and getting ready for it. I even love shopping for it….at least at the beginning. Like when I start now and there's no stress and the stores are still empty and I know I still have two months to find the perfect gift. But as the weeks start dwindling and Christmas is really in the air, it's a whole different story.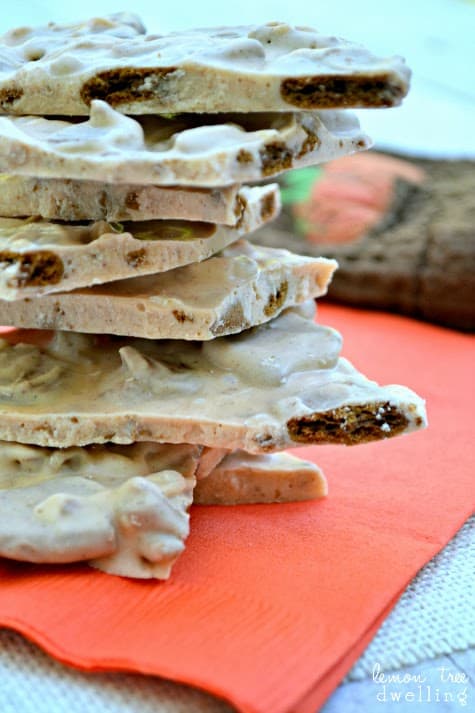 Because as the weeks start dwindling, everything that was fun about Christmas starts to feel stressful. Time starts to feel like it's running out, and inevitably I start to think about all the people I somehow left off my shopping list and all the tasks I somehow left off my to-do list. And every year I think, "can't this be simpler?" The reality is we put a lot into Christmas. It's a HUGE holiday with a LOT of traditions….and in the end, it's all worth it! But. I have to admit, by comparison, there is something I LOVE about the simplicity of Thanksgiving.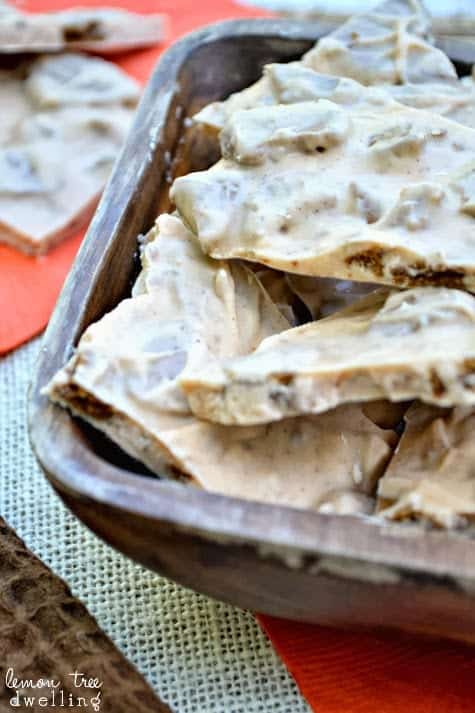 Nothing but gratitude and family and close friends and good food. And people coming together to enjoy one another's company….without presents. It is beautiful, really. And it deserves its own special baking traditions, aside from pumpkin pie. Since candy bark is such a big thing at Christmastime, I thought it would be nice to make a fall version. Something with pumpkin. And ginger. Perfect for Thanksgiving. It would even make a perfect little Thanksgiving gift…..just in case you can't wait until Christmas!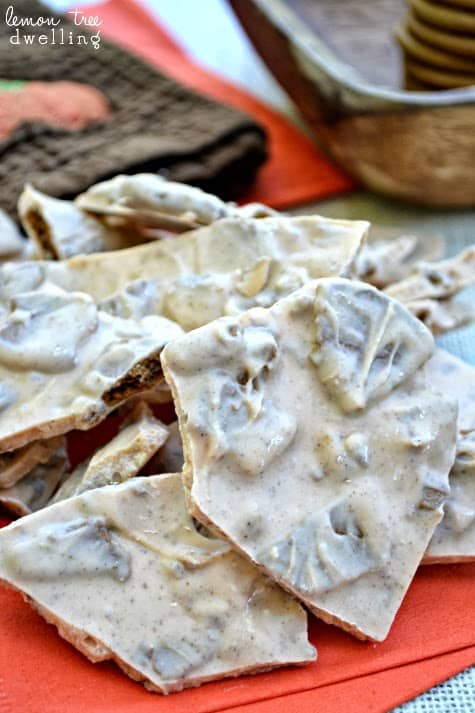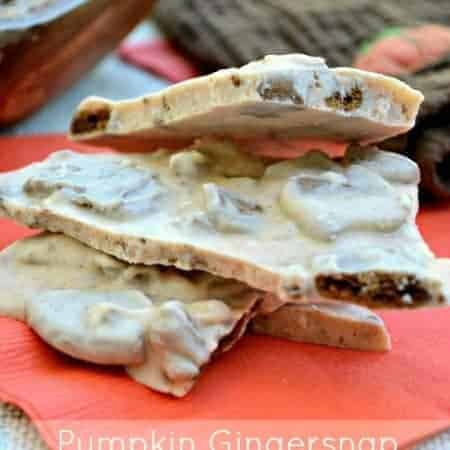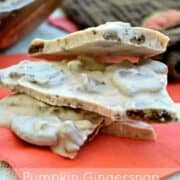 Pumpkin Gingersnap Bark
Ingredients
16

oz.

white chocolate

I used vanilla Candiquik

2

c.

crushed gingersnap cookies

30

Hershey's Pumpkin Spice Kisses

1

tsp.

pumpkin pie spice
Instructions
Melt white chocolate and Pumpkin Spice Kisses over low heat smooth.

Stir in pumpkin pie spice and gingersnap cookies.

Spread mixture on large baking sheet lined with parchment paper.

Cool completely in refrigerator or at room temperature. Mixture will harden.

Once hardened, break into irregular pieces. Store in an airtight container at room temperature.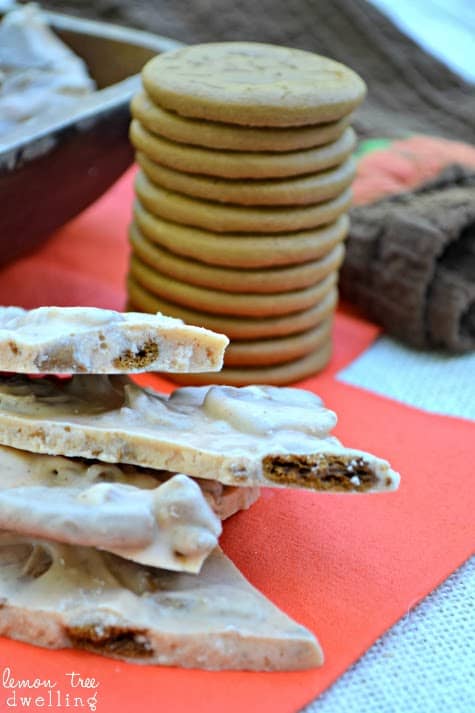 Be sure to check out a few of my other pumpkin recipes!