Creamy, delicious Thin Mint Ice Cream Popsicles are made with fresh cream and real Thin Mint Girl Scout cookies! These minty fresh popsicles are perfect for the mint lovers in your family.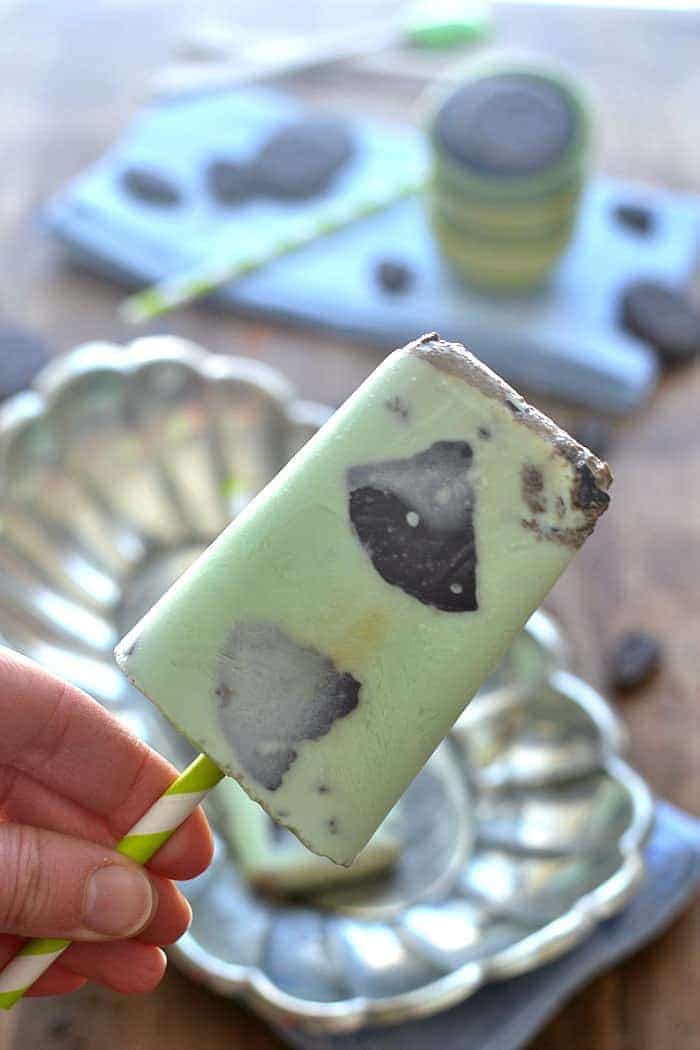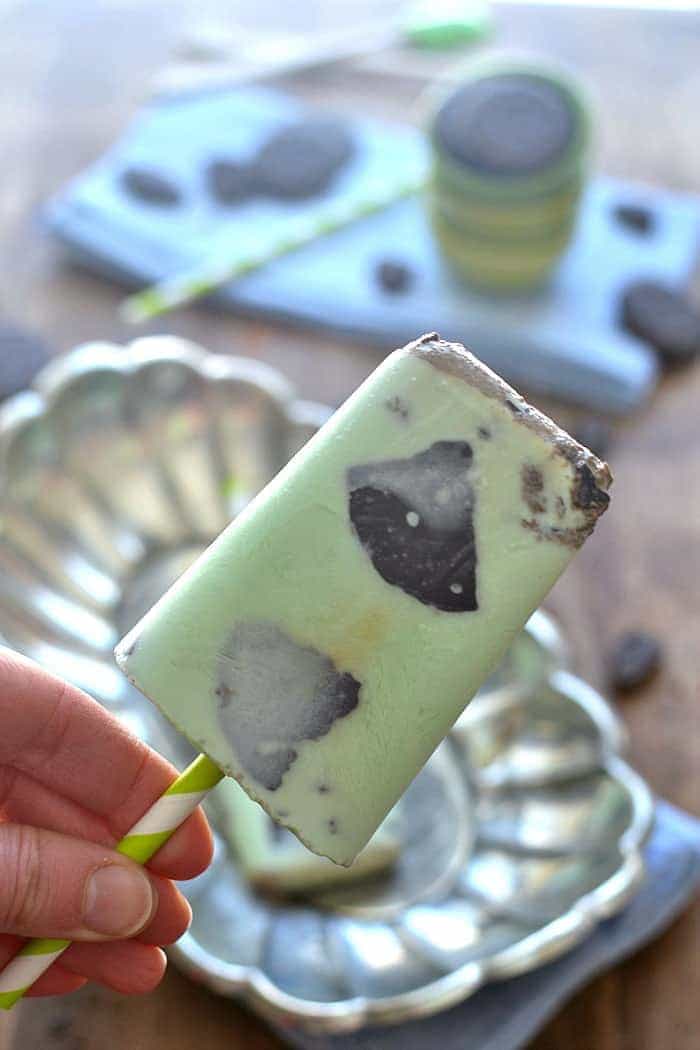 I know it's only March…..not even officially spring…..and around here, there's still a thick layer of snow on the ground. But we've seen our first 40 degree days in a long while, which tells me spring is definitely on its way! Time for…..popsicles!?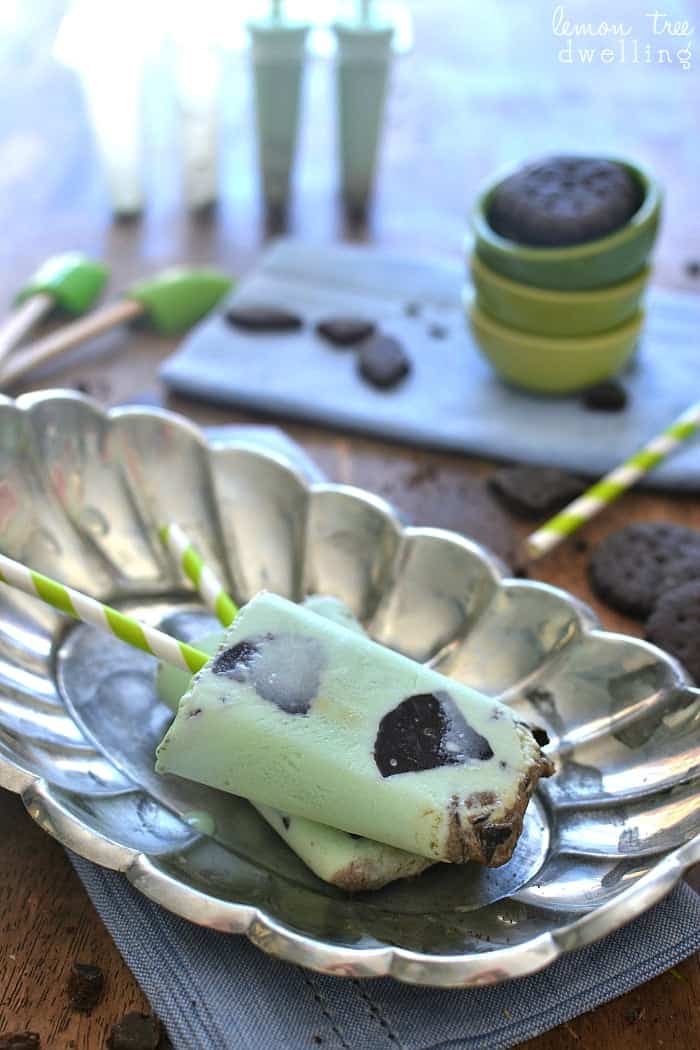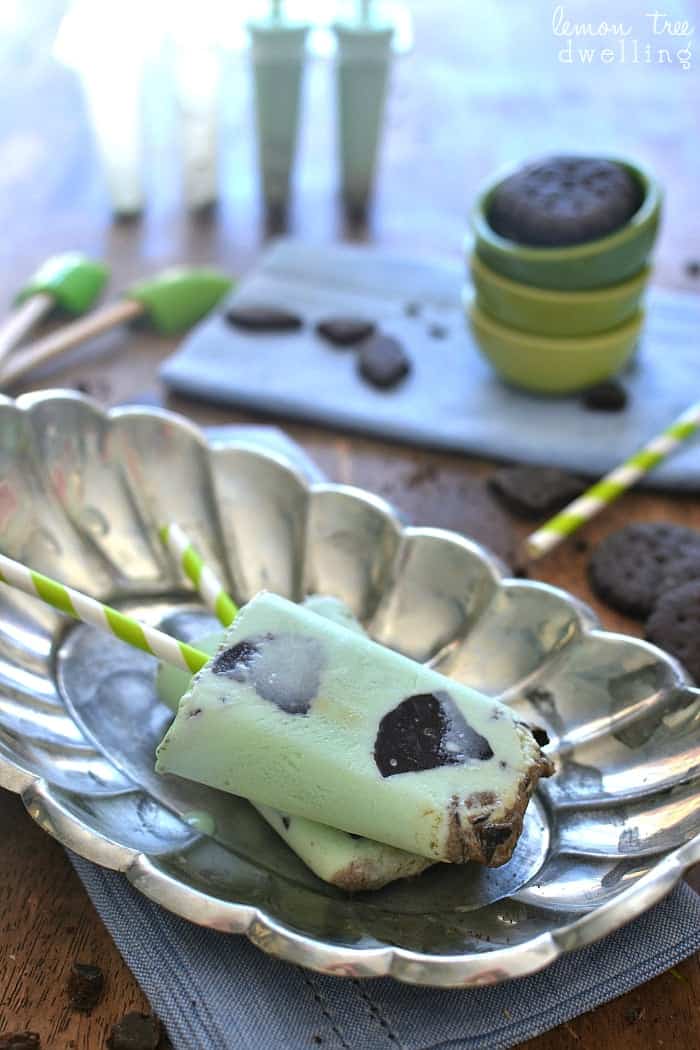 It's funny…..when you live in a place where cold weather is the norm, and winter temps are often below zero, temperatures in the 40's actually feel like heaven! So it's not unusual to see people sporting shorts and short sleeves and maybe even sandals on a 40 degree day…..because, compared to 20 below zero, 43 degrees is a heat wave!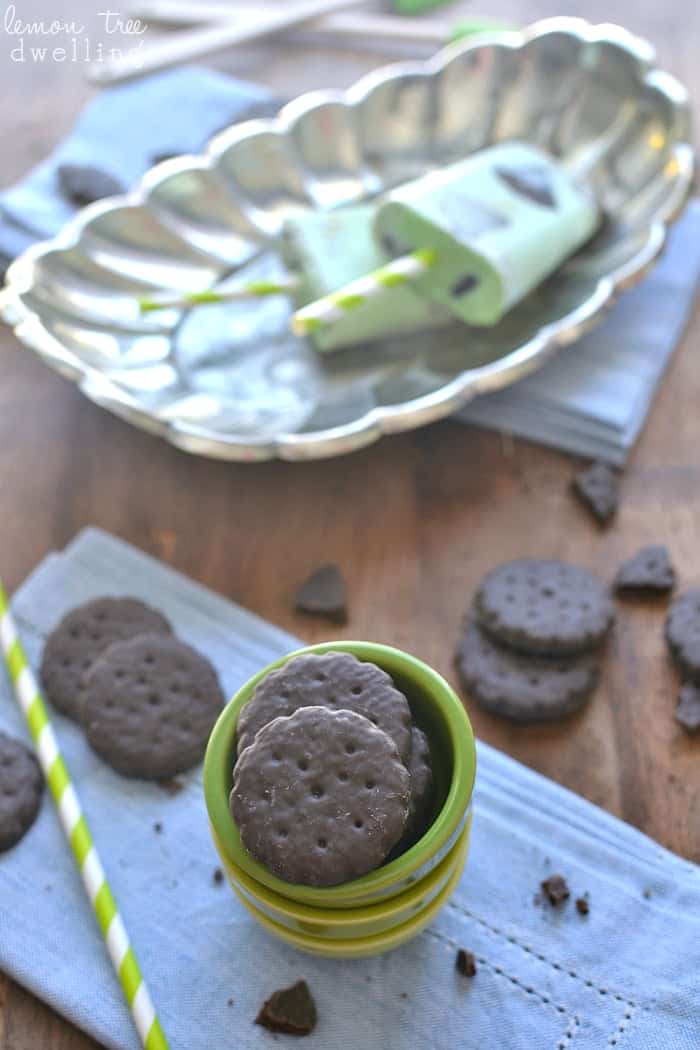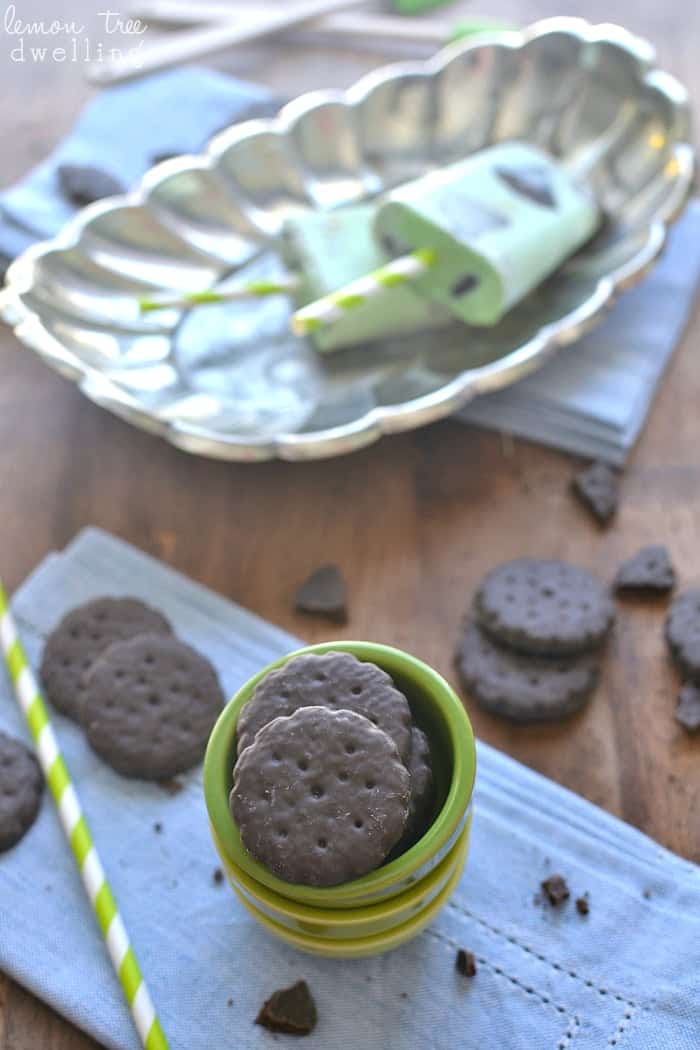 Now. You will not see me sporting anything resembling summer for a LONG time. (It will have to be at least in the 50's for me to even consider it. Ha!) But just because I'm not ready to dress like it's summer doesn't mean I'm not ready to eat like it's summer! Especially if it means popsicles!
Thin Mint Popsicles
And what better way to celebrate the converging of winter and summer than with Thin Mints and ice cream? Not only are they absolutely delicious and a little taste of summer when we need it most…..but they're also perfect for St. Patrick's Day! And a great way to "use up" your Girl Scout cookies. Not that you needed any help with that. So here's to the promise of spring! Now let's have a popsicle!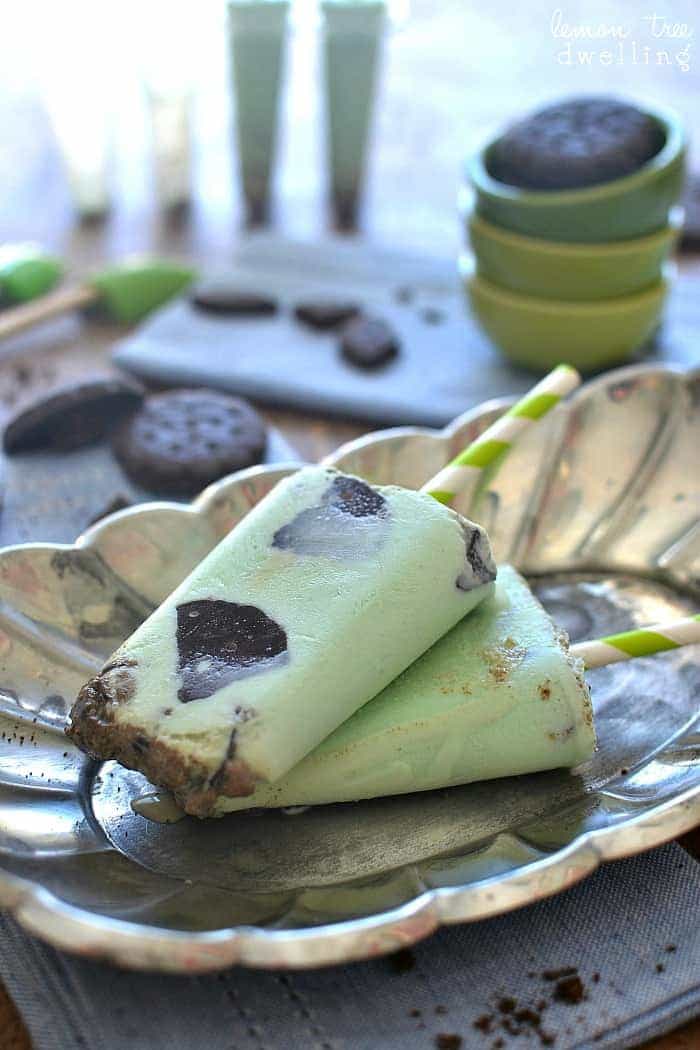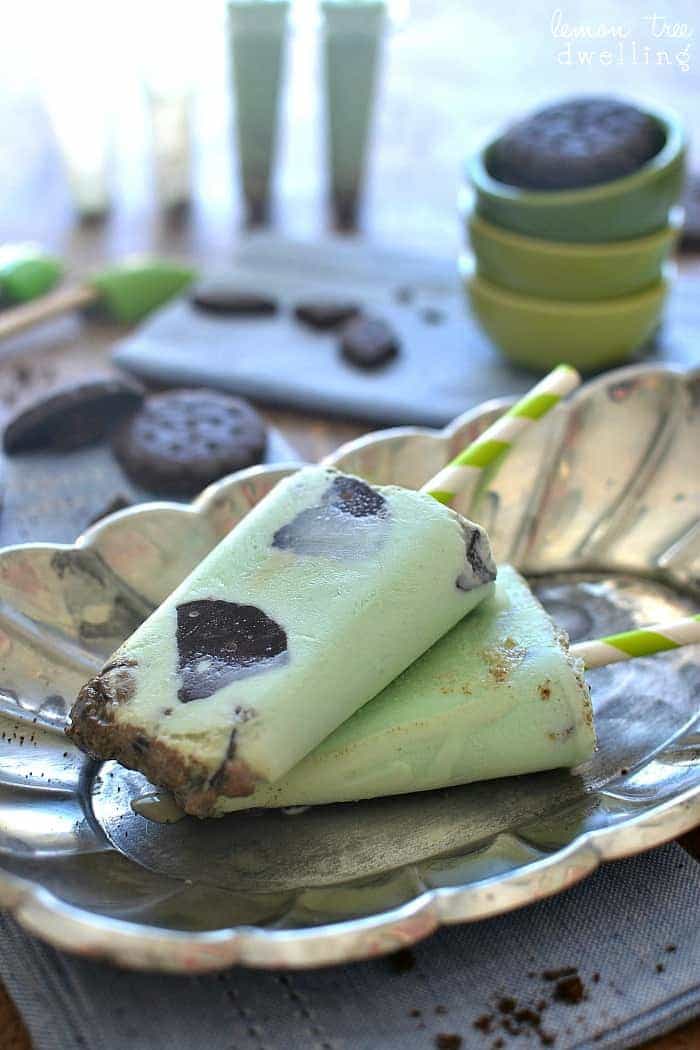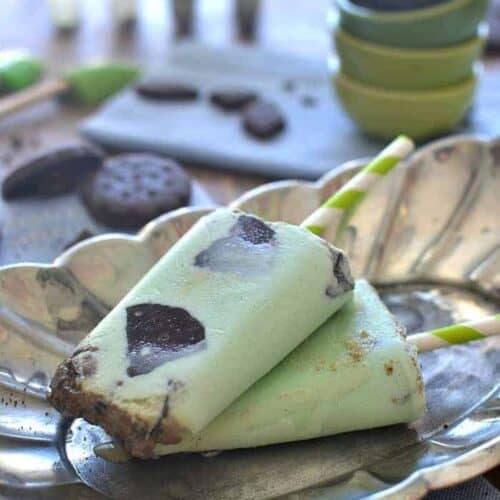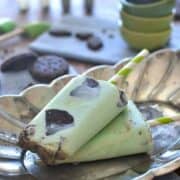 Thin Mint Ice Cream Popsicles
Ingredients
1

c.

2% milk

1/2

c.

heavy cream

4

Tbsp.

powdered sugar

1/2

tsp.

mint extract

2

drops green food coloring

8-10

Thin Mint cookies

to taste
Instructions
Combine milk, cream, powdered sugar, mint extract, and green food coloring in a large glass mixing bowl with a spout. Stir until powdered sugar is completely dissolved.

Crumble Thin Mints into mixture, leaving some larger pieces according to taste.

Fill popsicle molds or small paper cups with mixture (*note: if using small paper cups, you will need to wait until mixture is partially set to insert popsicle sticks.)

Freeze until firm.

To remove, place popsicle molds in lukewarm water until popsicles become loosened from the sides of the molds.
Looking for more Girl Scout Cookie treats?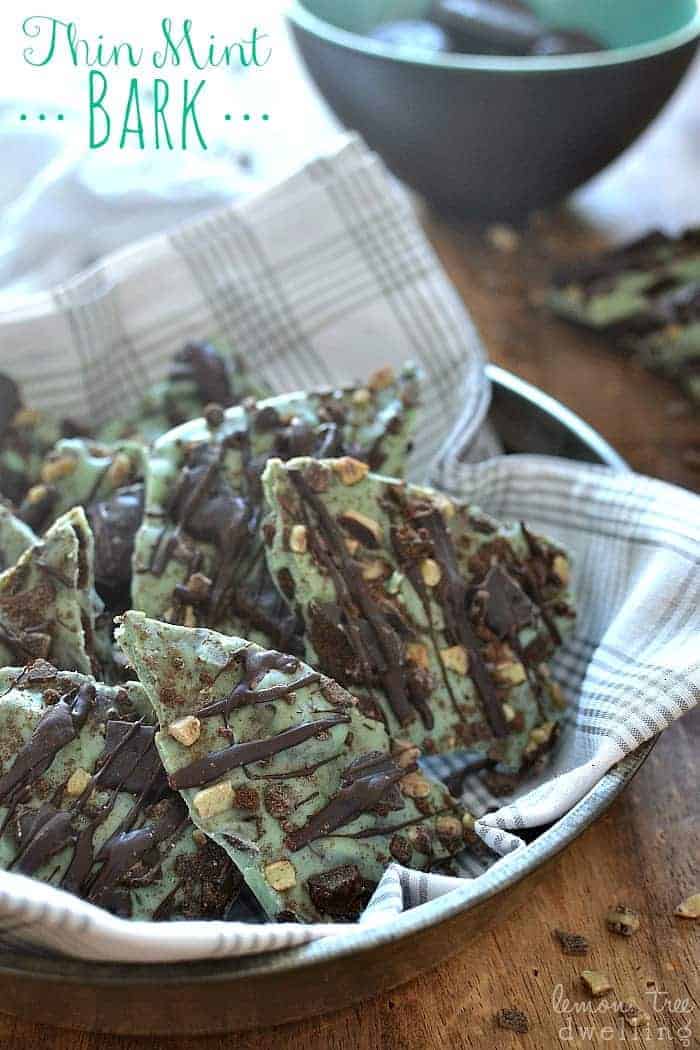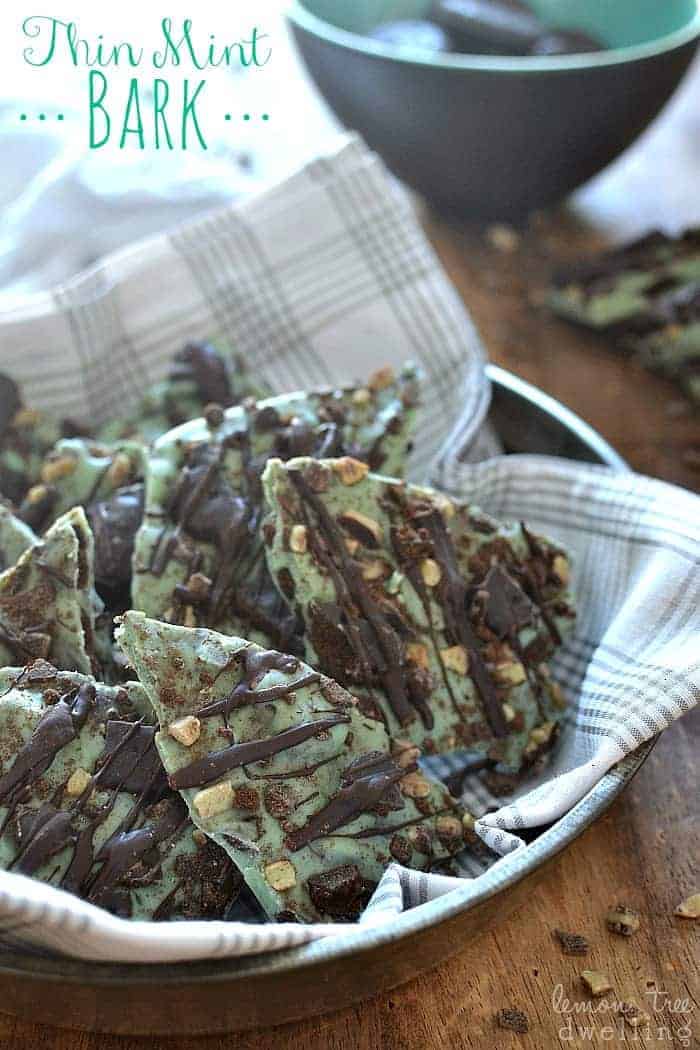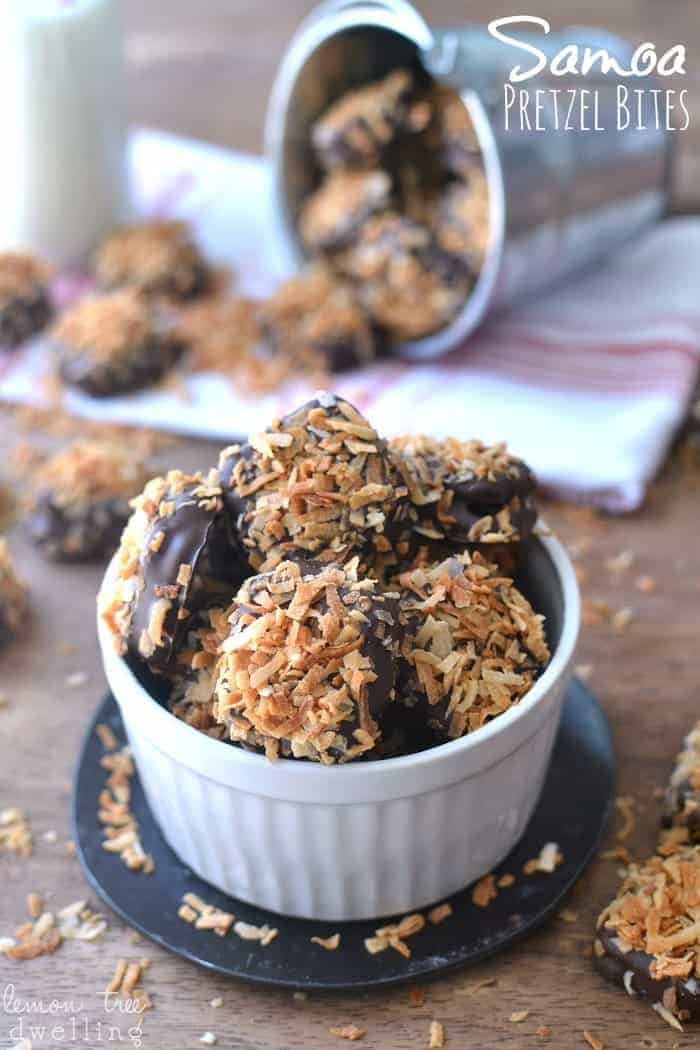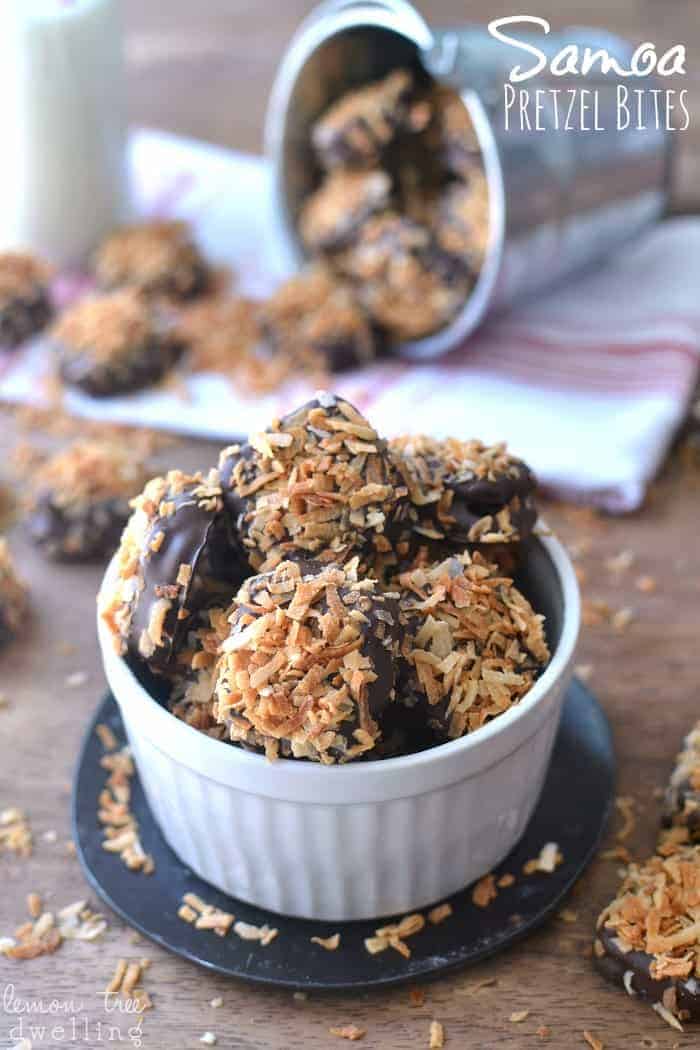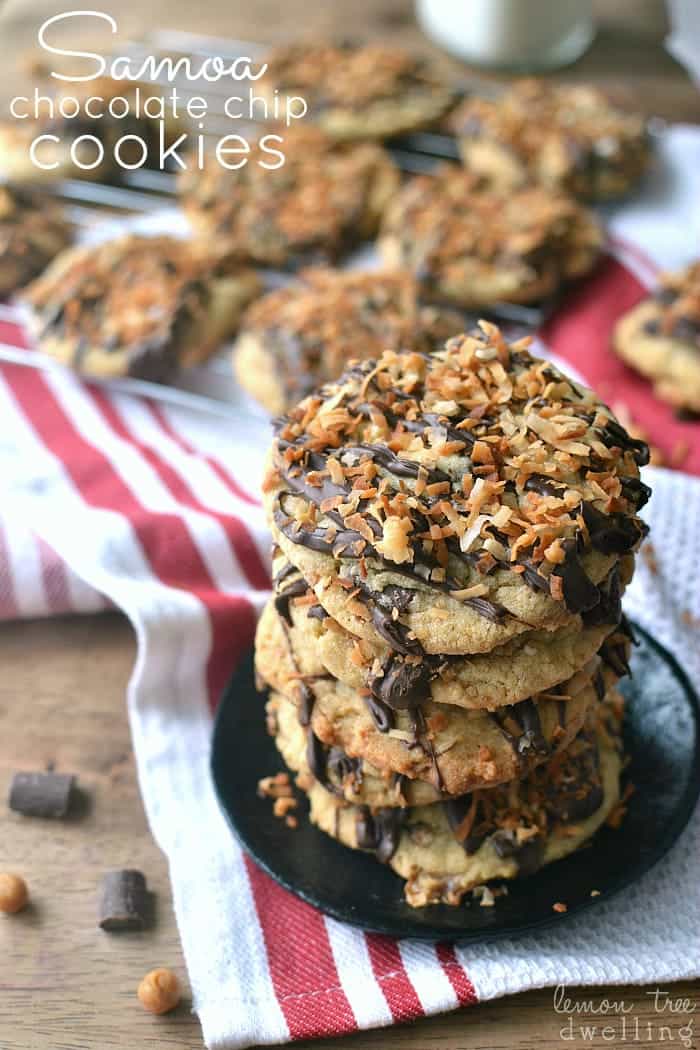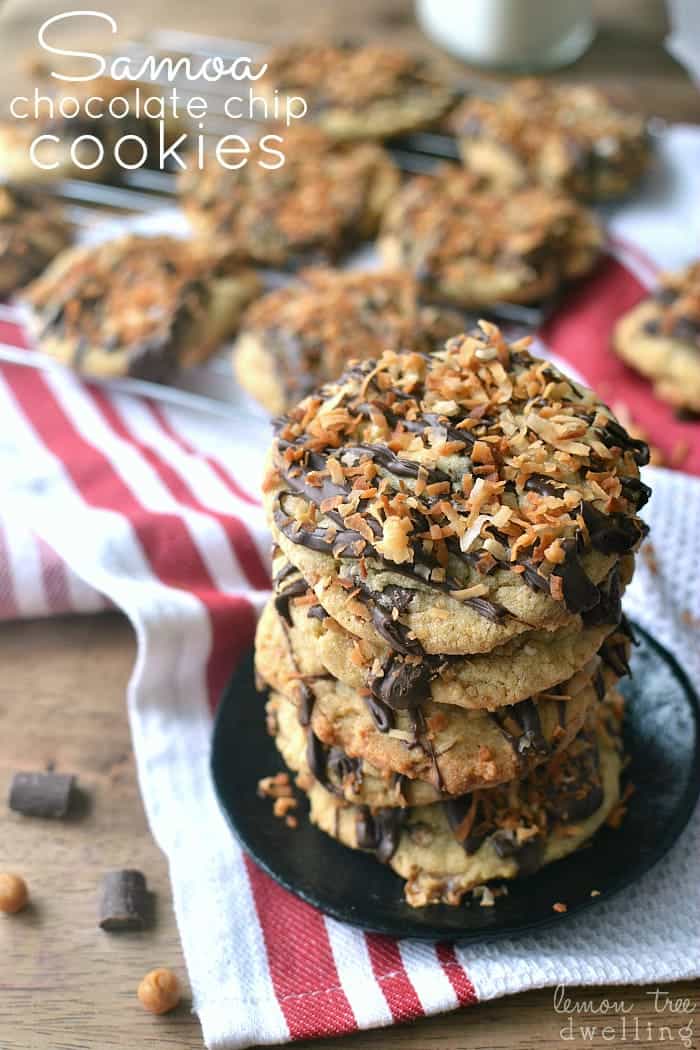 If you love Thin Mint, then you should try this Thin Mint Truffle Bark from Wine and Glue