This Thin Mint Bark is what dreams are made out of. Stuffed with Thin Mint cookies, Andes Candies, and chocolate drizzle, this 5 minute dessert will be a huge hit! The perfect bark for the mint chocolate lover in all of us!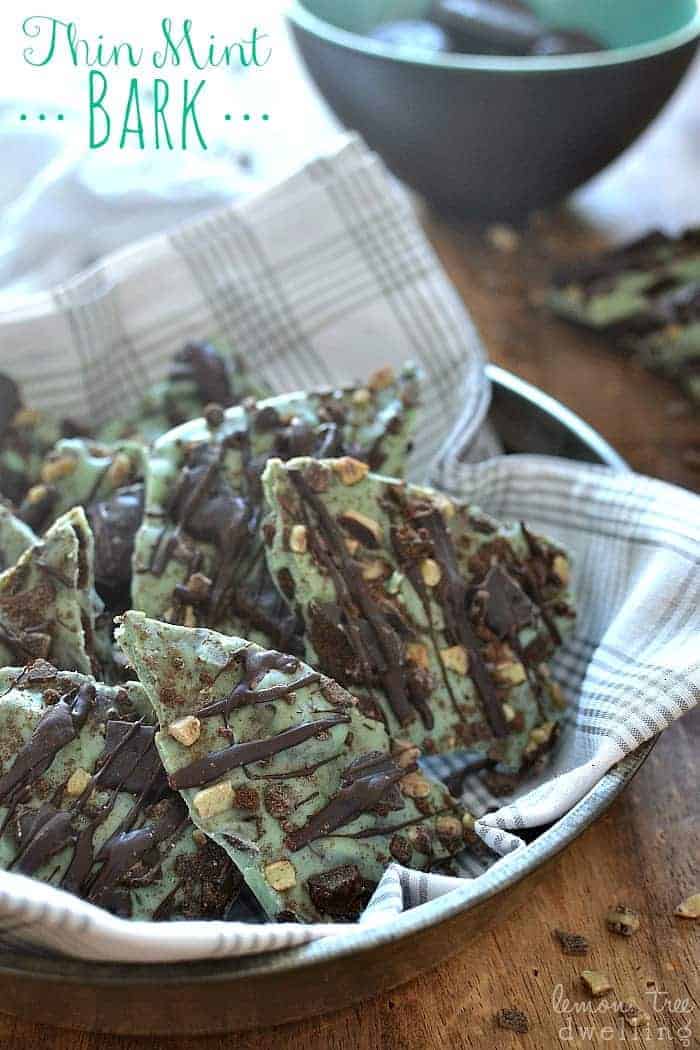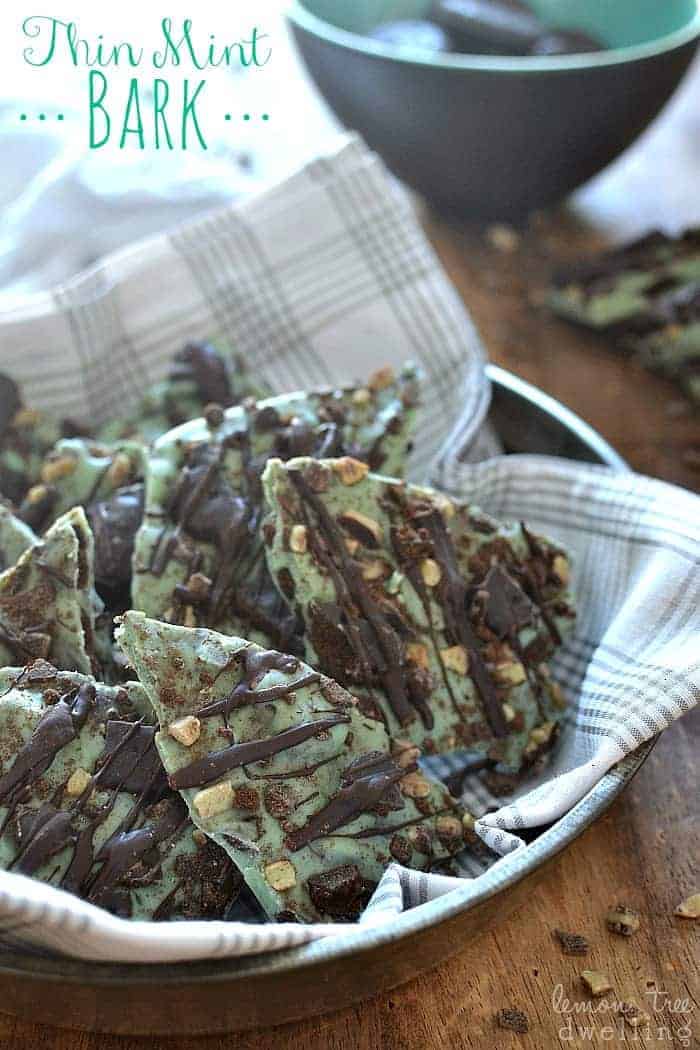 The Girl Scout Cookies have finally arrived! And, just as planned, I've been having some fun with them. Of course, we haven't delivered any of them to the neighbors and friends who bought them…..but at least we have them for ourselves! Ha!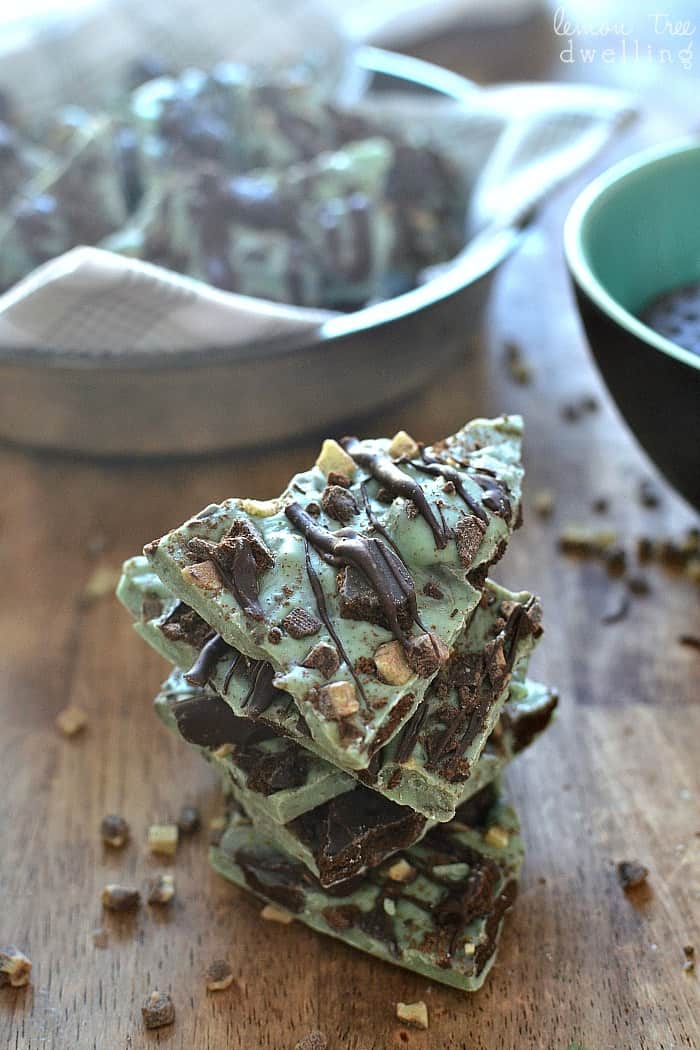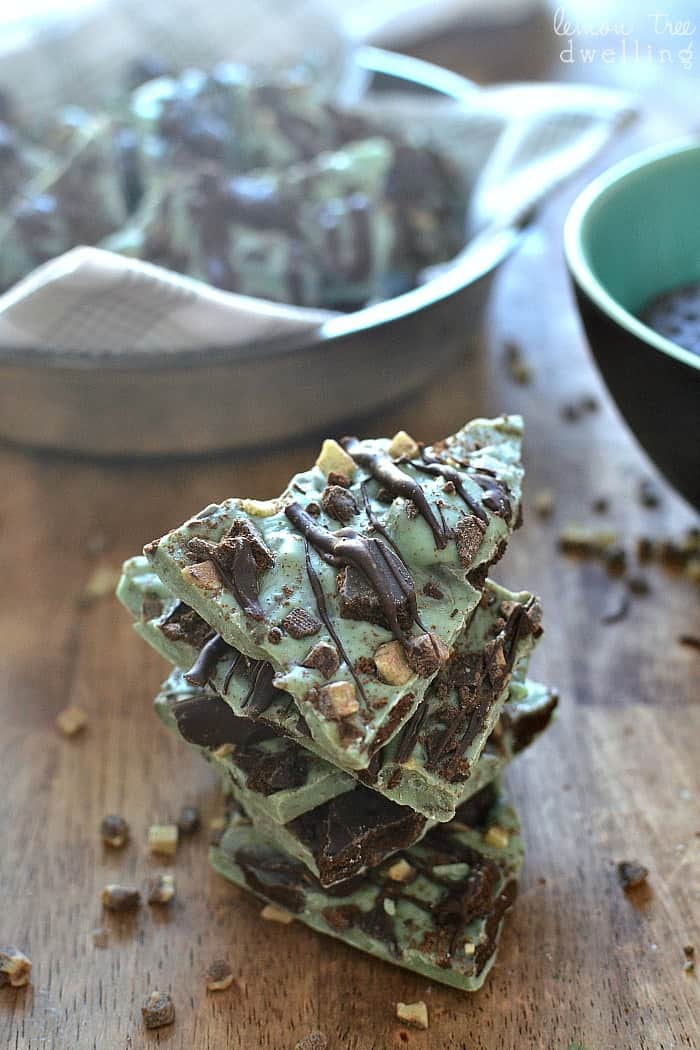 Were you a Girl Scout growing up? I never made it past the Brownies stage…..although I always wanted to be a Girl Scout! I loved the idea of it…..especially the cookie sales…..but I just couldn't do it. It wasn't for me!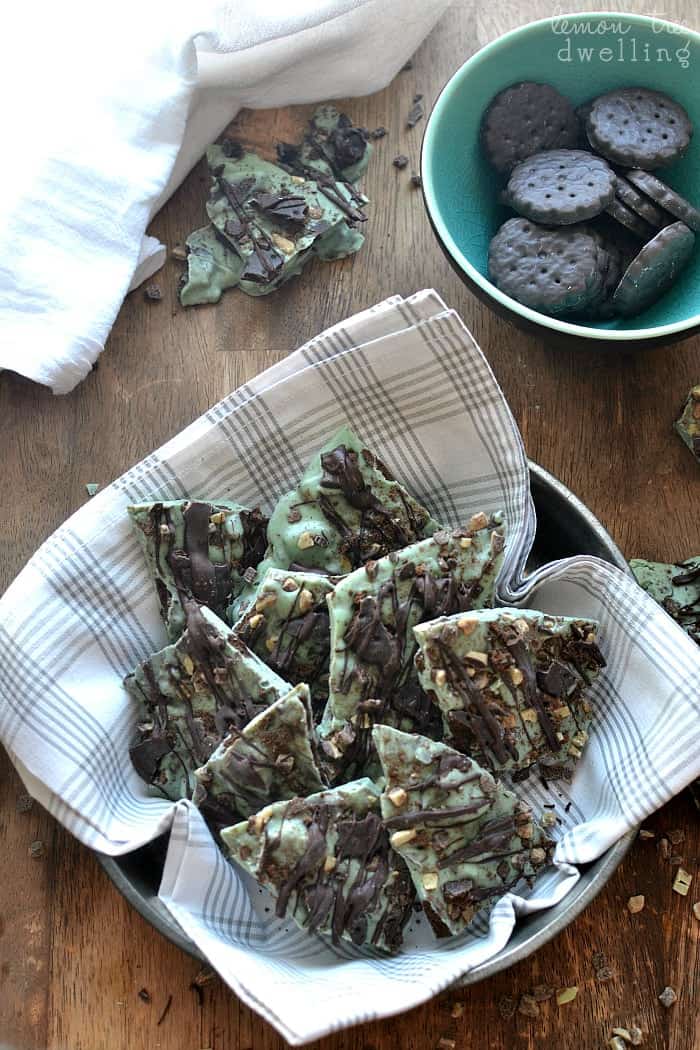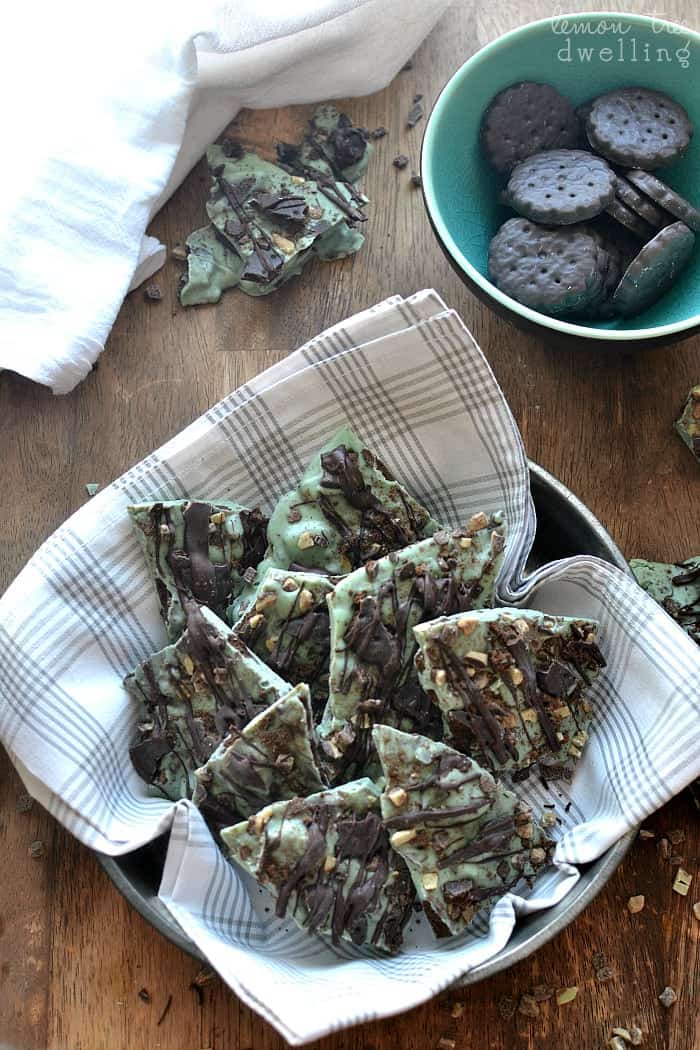 To be fair, I was never in the right troop. There were two troops for my grade level and we were placed in them based on where we lived. Well….we lived in a little pocket away from most of my friends, meaning I was never in the same troop as any of them! Which, for a kid, is nothing short of devastating.
Thin Mint Bark – Mint Heaven!
I stuck it out for two years and then decided to call it quits. I guess I just wasn't meant to be a Girl Scout. And now that Greta is a Daisy, I wonder if I was meant to be a Girl Scout parent, either! I mean – if I can't even deliver the cookies that were ordered – !?!? It makes you wonder, right? But. The one thing I have going for me is I can make a mean treat with the cookies…..like this Thin Mint Bark. No offense to the Girl Scouts, but this bark is even more delicious than the Thin Mints, themselves. If you haven't bought any cookies yet, you're going to want to! Just don't buy them from us…..or you may never get them!!!!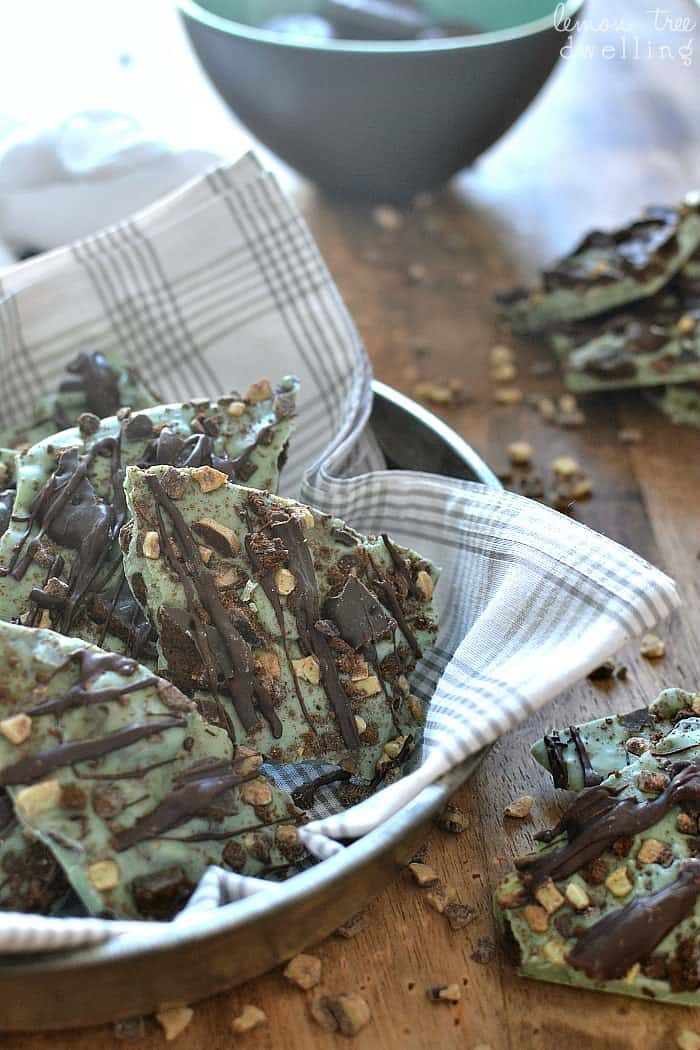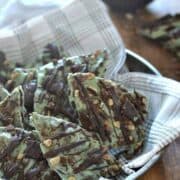 Thin Mint Bark
Ingredients
16

oz.

white chocolate

I used Vanilla Candiquik

green food coloring

1

sleeve Thin Mint Cookies

more to taste

2

Tbsp.

Andes Mint Baking Pieces

1/3

c.

chocolate chips
Instructions
Melt chocolate in a medium saucepan over low heat, stirring constantly.

Stir in green food coloring, one drop at a time, until desired color is achieved.

Crush Thin Mints into various sized pieces.

Stir cookie pieces into melted chocolate, reserving some for the top.

Spread melted chocolate mixture on to baking sheet lined with wax paper.

Sprinkle with additional cookie pieces and Andes Mint Baking pieces.

Melt chocolate chips and drizzle over the top.

Let stand at room temperature or in refrigerator until hardened.
These other mint recipes are sure to be a favorite too!!