Fresh strawberry and pineapple kabobs drizzled with white chocolate and sprinkled with toasted coconut. A light and delicious summer treat that is reminiscent of a strawberry colada!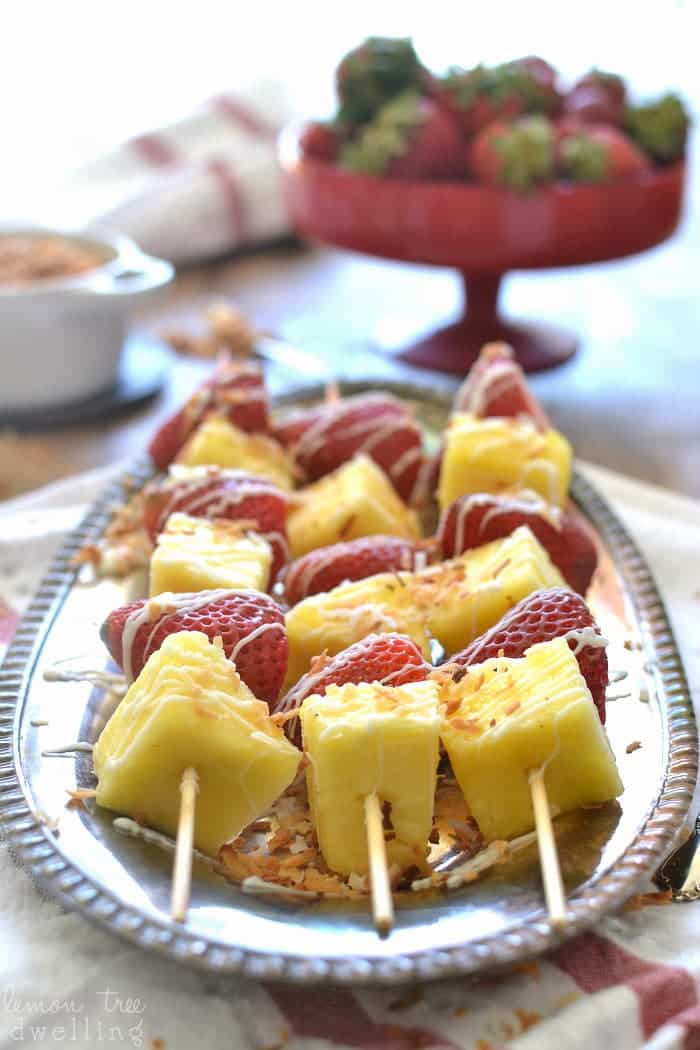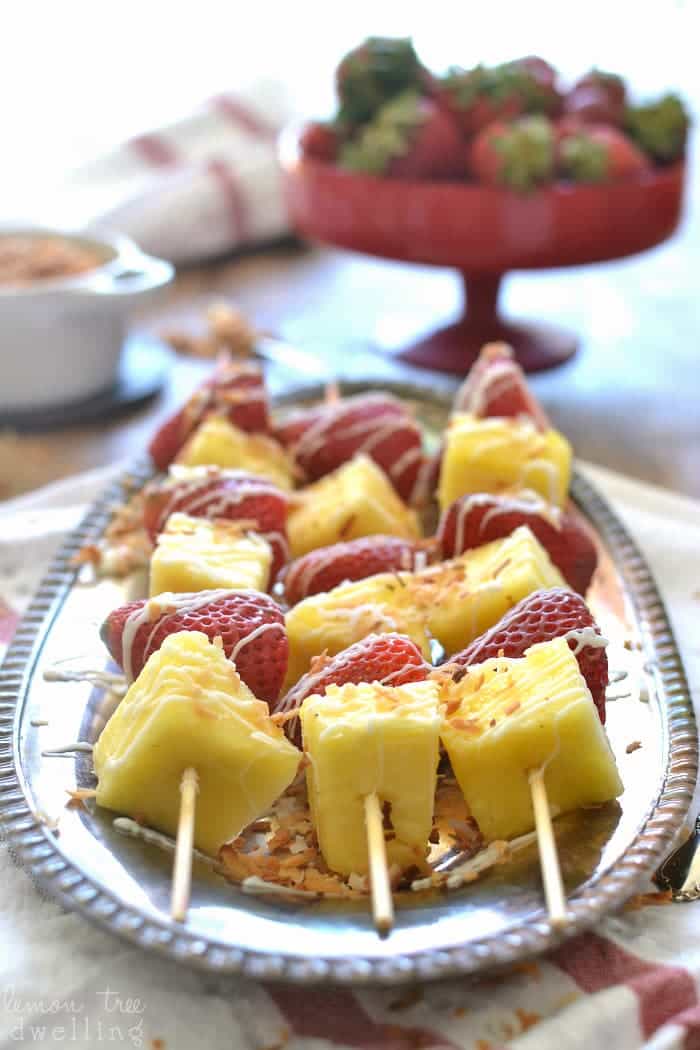 As you may know, one of my favorite things in life is eating out. I know that may sound silly…..or like a bit of an exaggeration…..but I really don't think it is. I LOVE eating out! I think about it, scheme about it, dream about the possibilities….and am quite certain there's no better way to spend a date night or family night than enjoying delicious food. Out!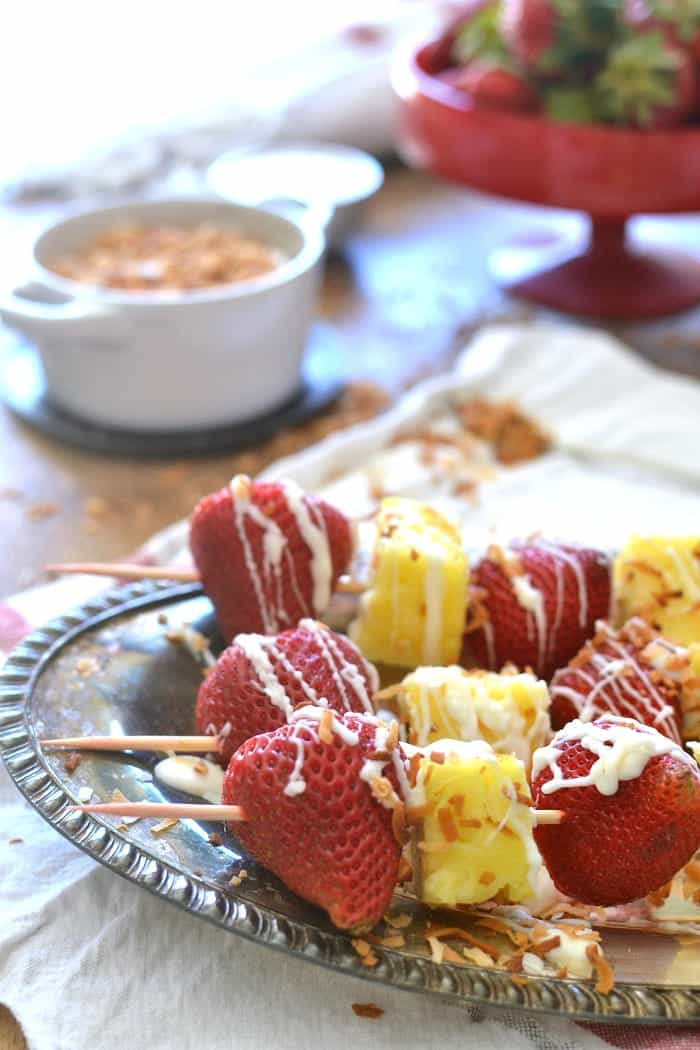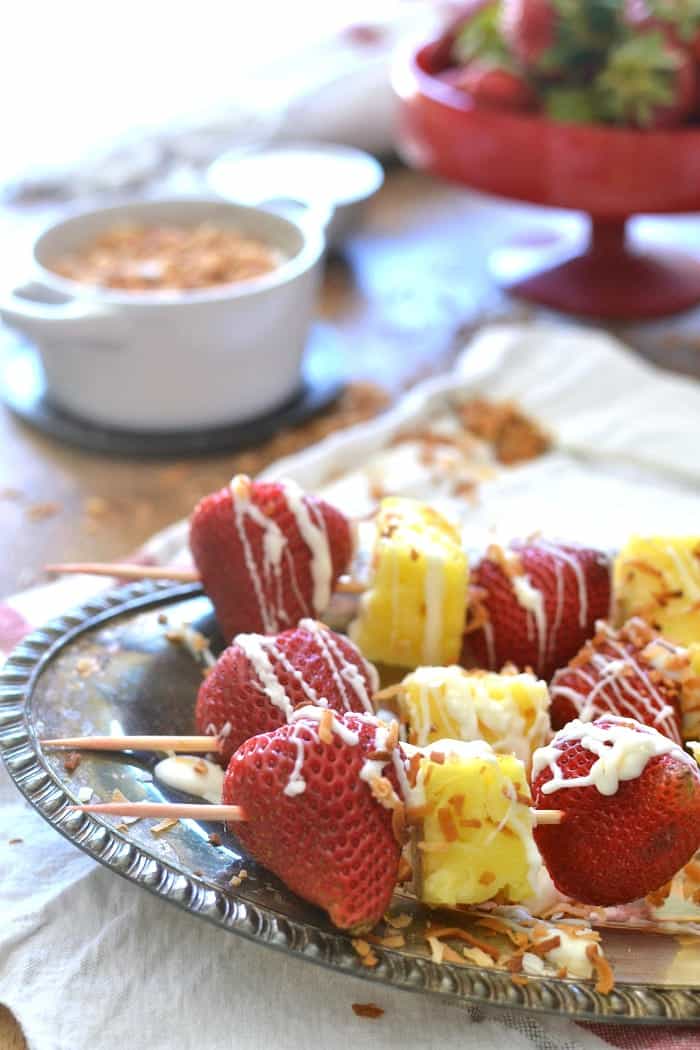 I'm sure there are lots of reasons for it – the fact that we rarely ate out growing up, the fact that it's one meal I don't have to prepare, the fact that sometimes making food for your family is the LAST thing you want to do as a food blogger, the fact that I give myself permission to eat things I wouldn't normally eat at home. Whatever the exact reasons might be, the end result is the same. I'm all about eating out!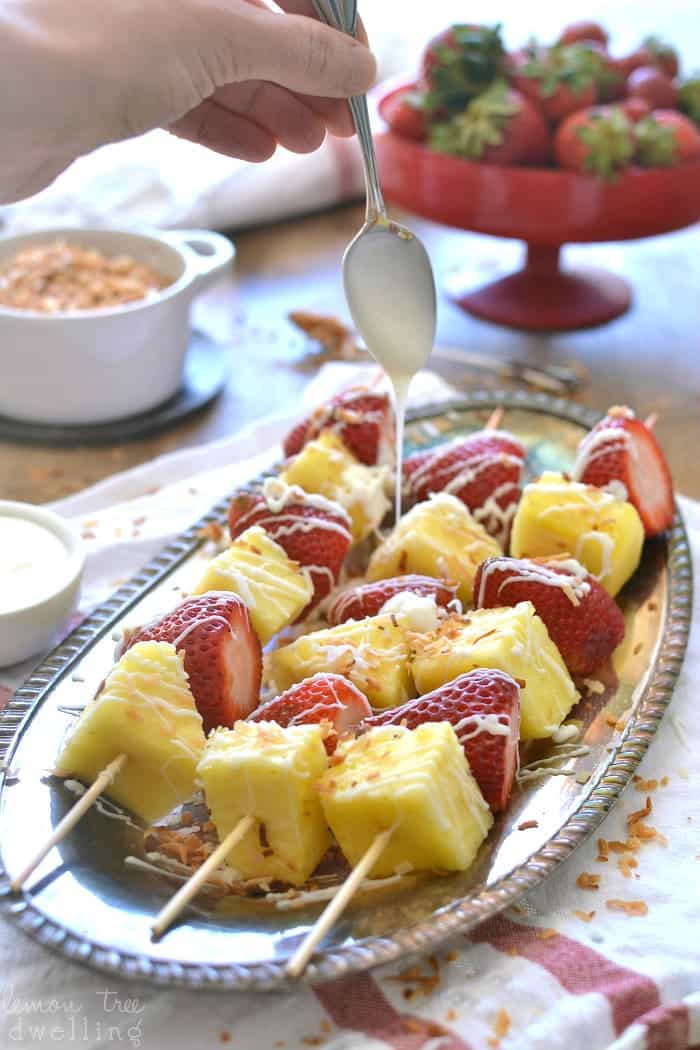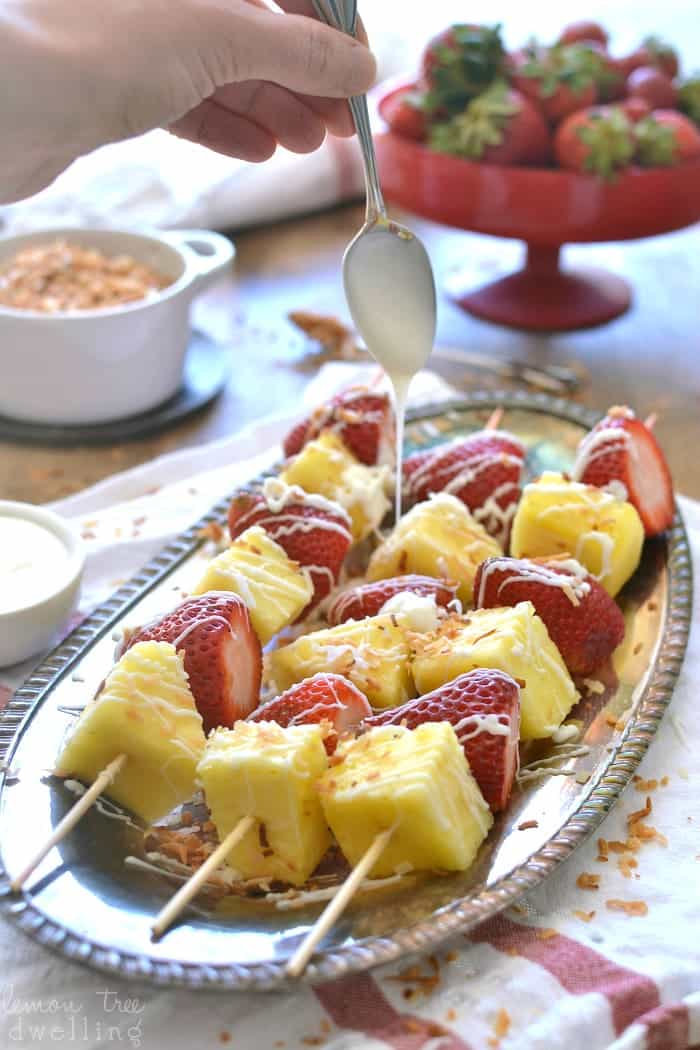 But. Here's the thing. I've been noticing lately that I'm becoming pickier…..and that I'm eating my restaurant meals without the usual sense of deep satisfaction. Sure, the food is okay….and true, I didn't have to prepare it….but I find myself thinking more and more often, "I could have made that better, myself!"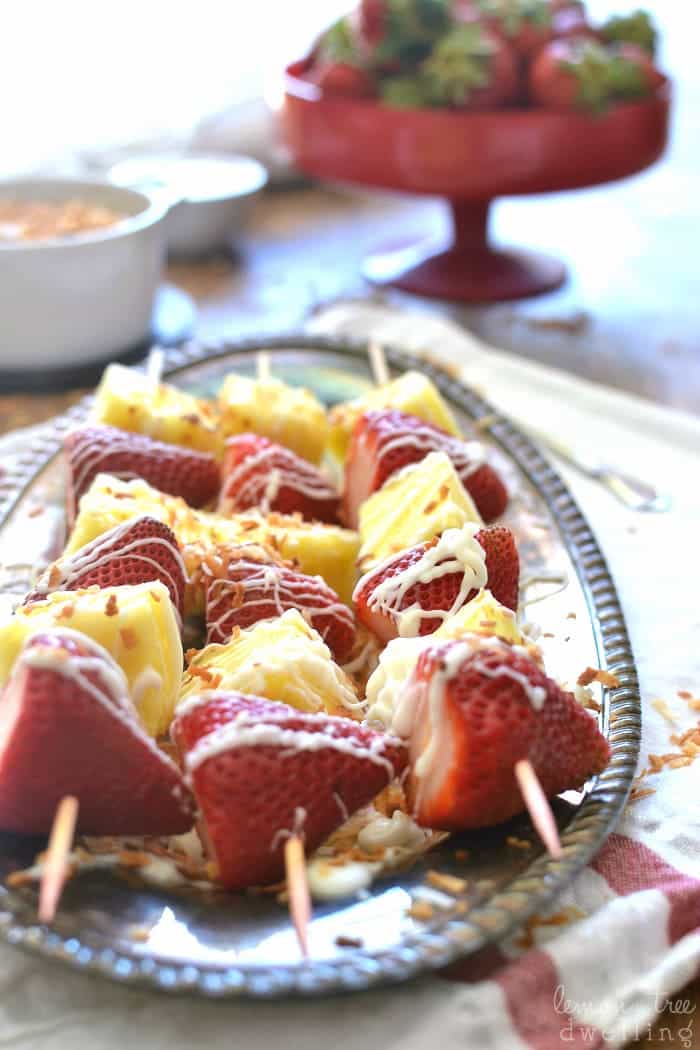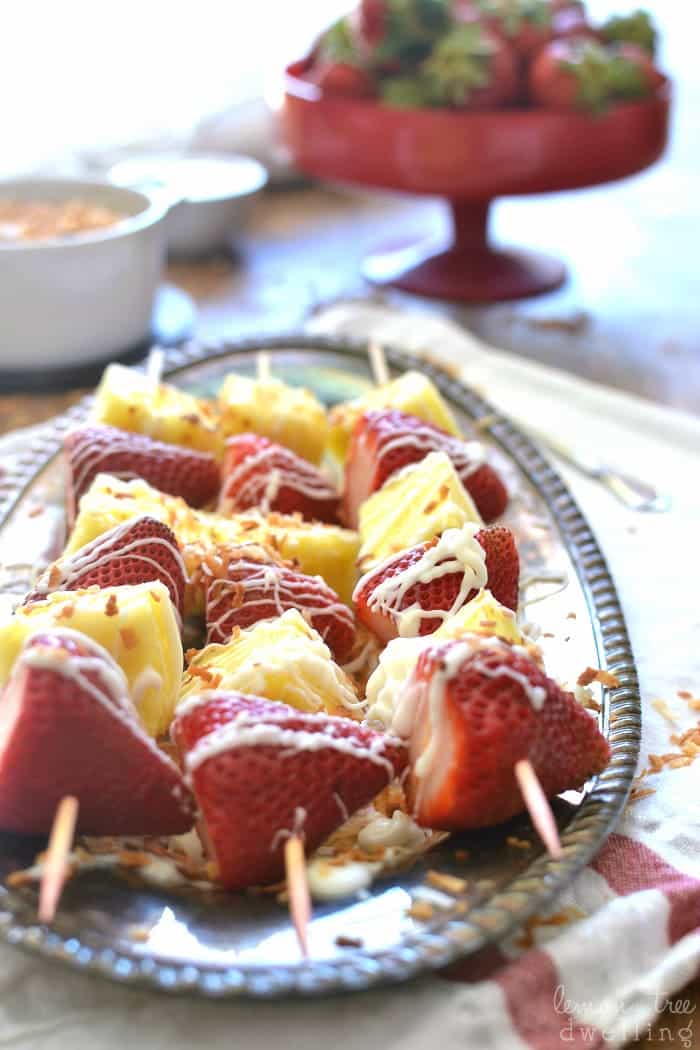 Sounds like trouble, right? It definitely is. Which is why I've decided I need to choose my restaurants more wisely! Just because I'm picky doesn't mean I can't still enjoy eating out…..and I have proof! This past weekend I went out twice – albeit to the same restaurant both times (haha) – and I was more than satisfied BOTH times! In fact, I stuffed myself silly with a Rosemary Chicken Club and a side of Poutine…..and then the next night with a Turkey Brie Melt and another side of Poutine…..and I was very happy, indeed.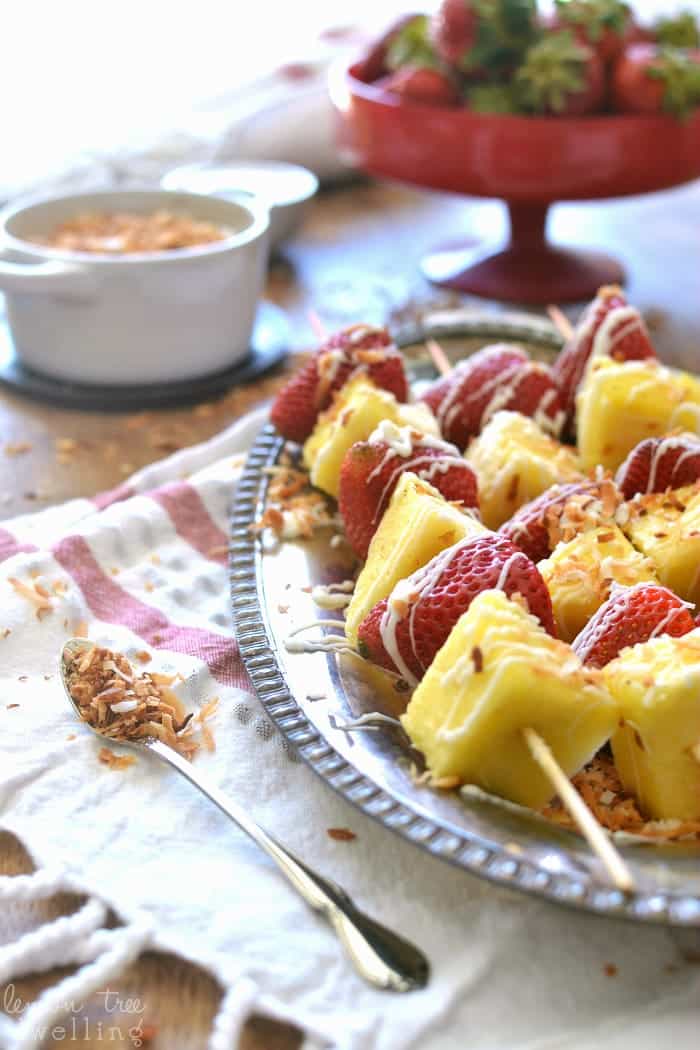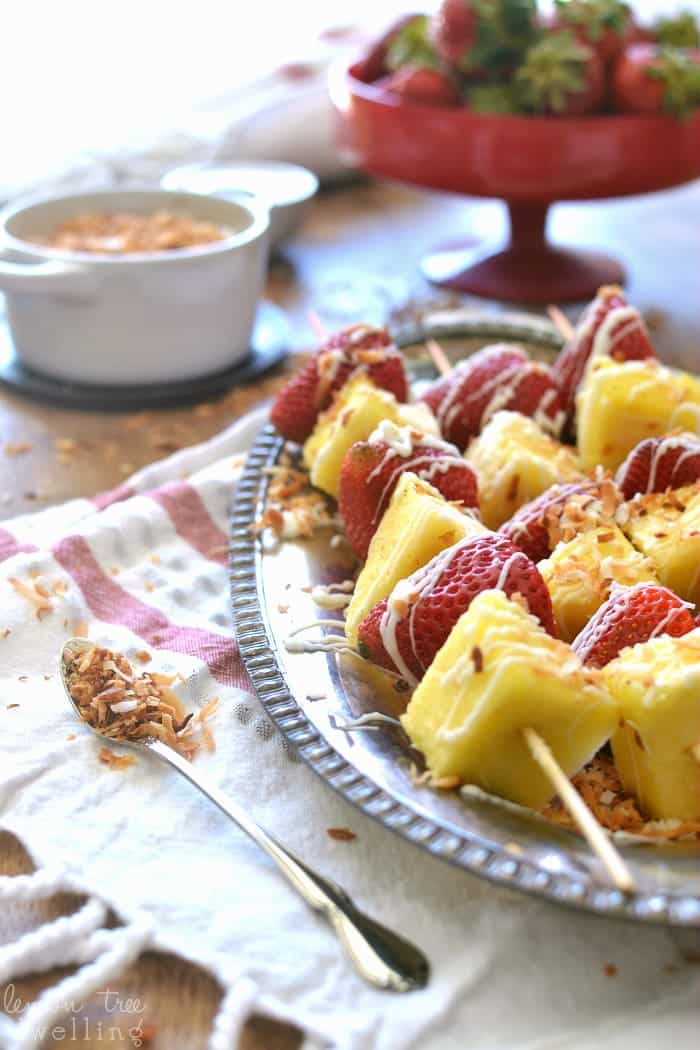 And when I came home, stuffed silly but still needing something sweet, I headed straight for these kabobs. Because no matter how stuffed you are, there's always room for strawberries and pineapple! Especially when it's drizzled with white chocolate and sprinkled with toasted coconut and tastes just like a Strawberry Colada. It's the best dessert ever – easy to make, perfect for summer, and delicious no matter how picky you may or may not be.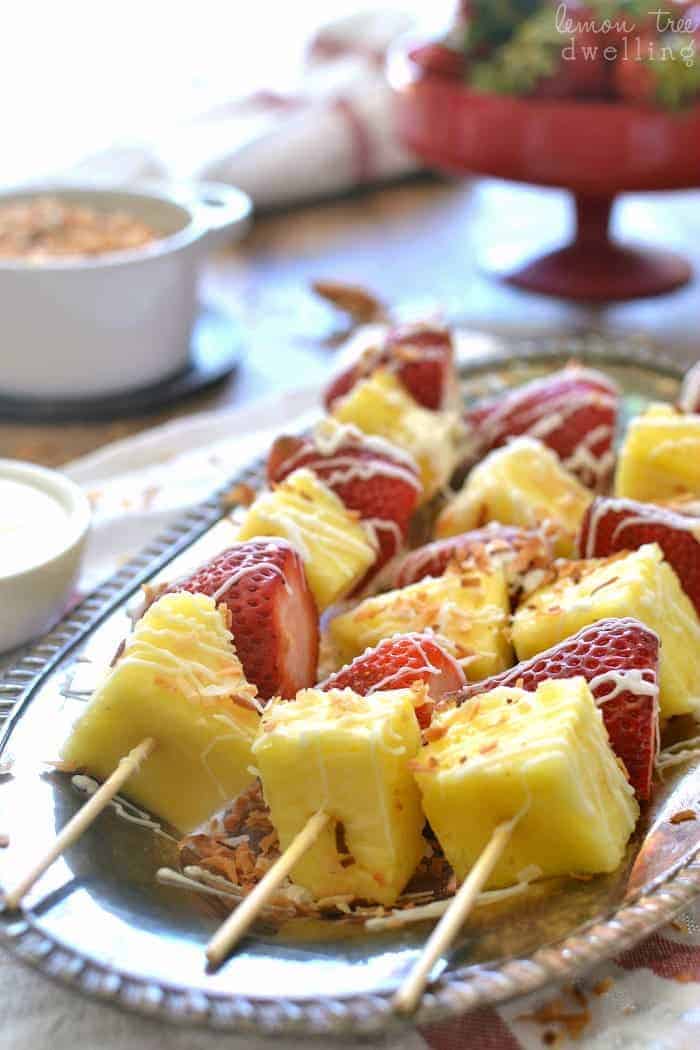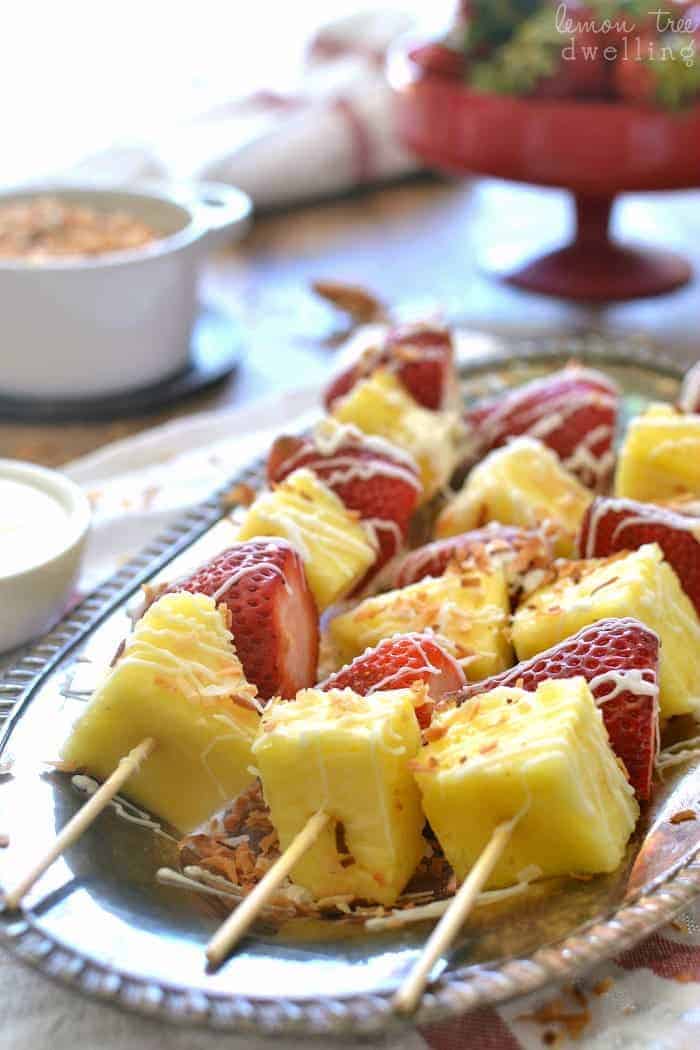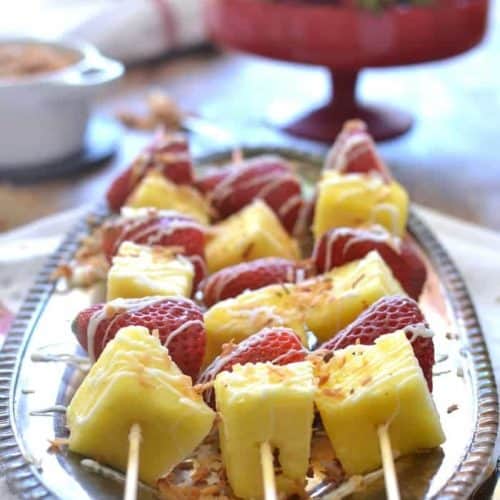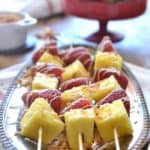 Strawberry Colada Kabobs
Ingredients
1

quart

fresh strawberries

1

fresh pineapple

8

oz.

white chocolate

1/2

c.

toasted coconut

or more to taste
Instructions
Wash strawberries and remove stems.

Cut pineapple into chunks the size of the strawberries.

Alternate strawberries and pineapple on long wooden skewers.

Drizzle with melted white chocolate and top with toasted coconut.

*Use additional melted chocolate as desired for dipping.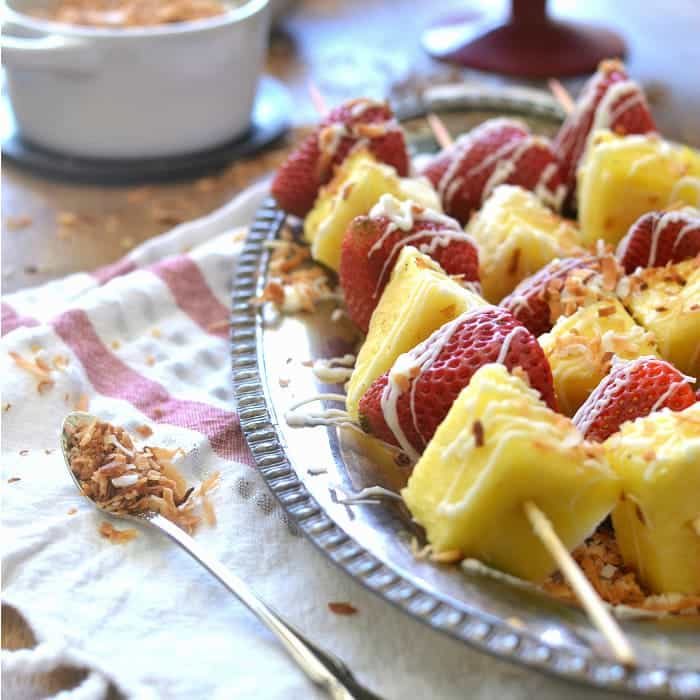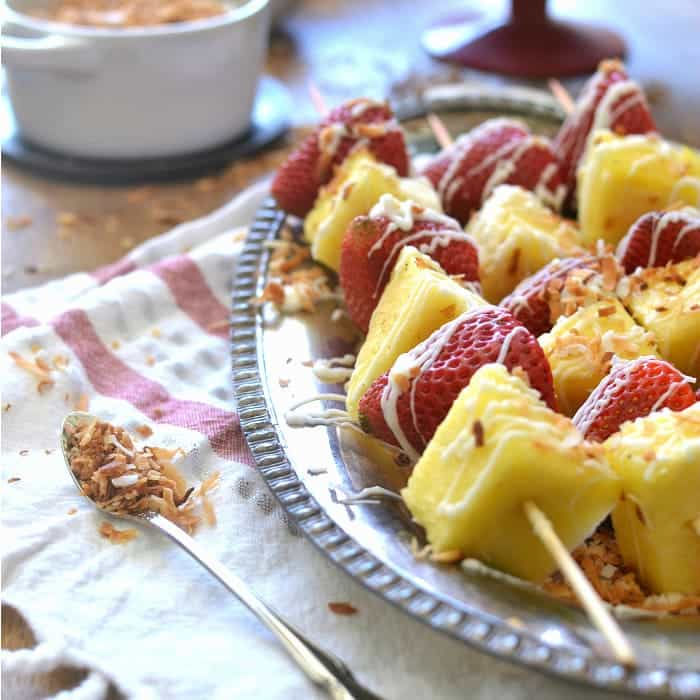 Looking for more fun food on a stick?