Blush champagne combined with the delicious flavors of raspberry and basil in a sweet, refreshing summer cocktail that would be perfect for Mother's Day!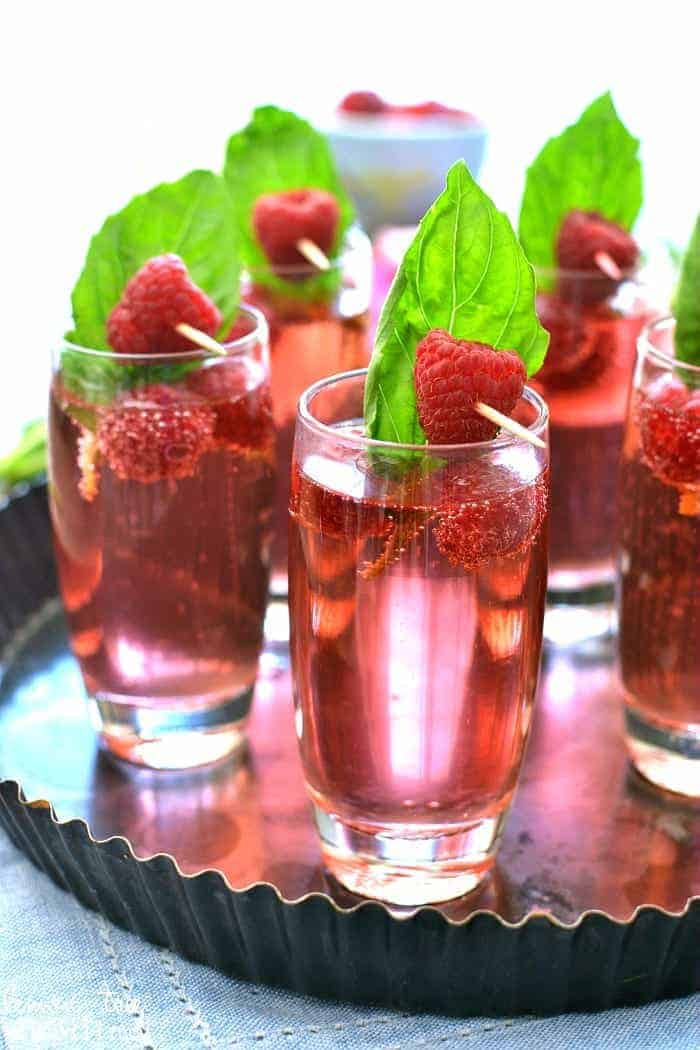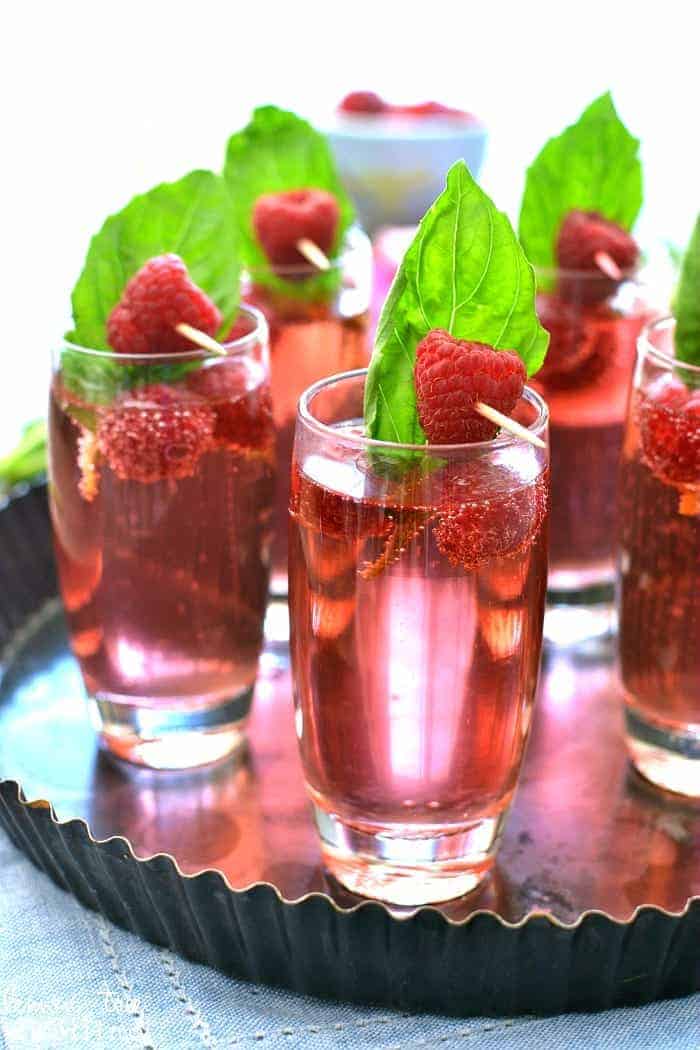 As you may have gathered by now, I've got a thing for basil. And not because it's trendy or fashionable or on the latest list of superfoods (which it's not)…..but because it's delicious! Plain and simple. And, in my opinion, it makes everything better.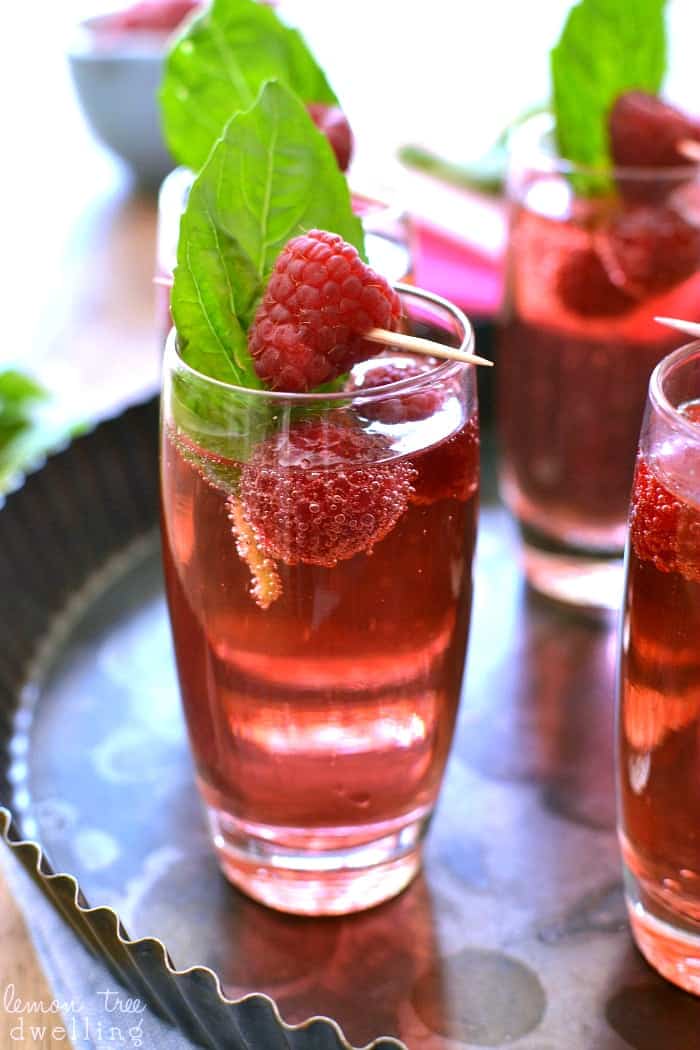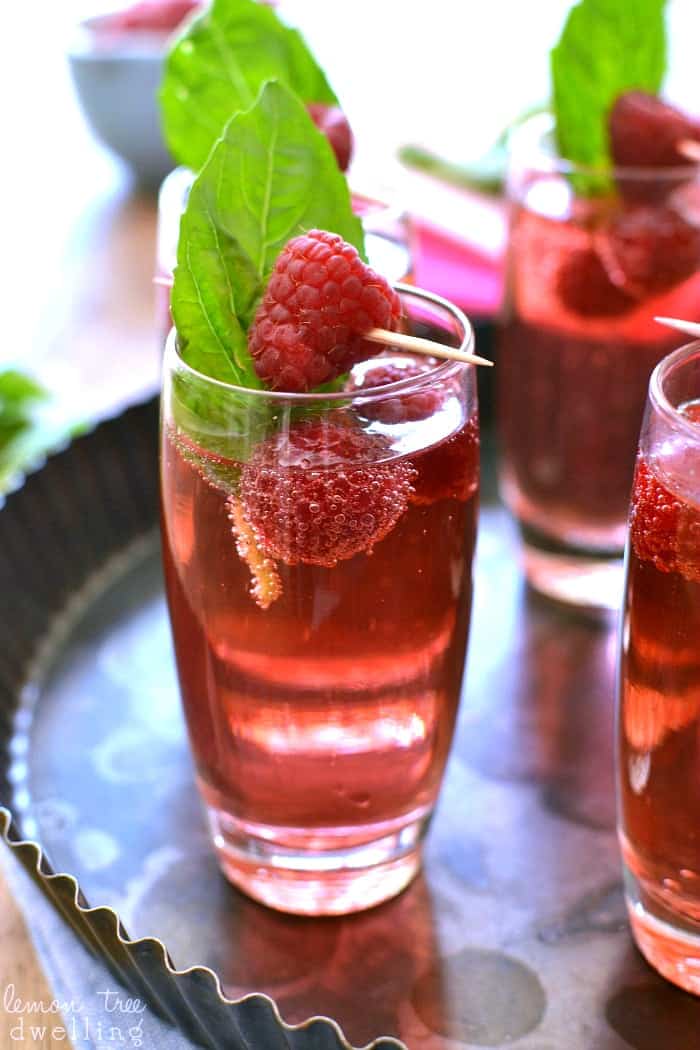 How do I love basil? Let me count the ways. Clearly I love it in cocktails. And it's delicious in lemonade, too. I love it with fruit, and in salads, and with pasta, and on sandwiches. I would venture to say I've never met a basil recipe I didn't like. It really is the all-versatile, ever-delicious little ingredient that takes food to the next level!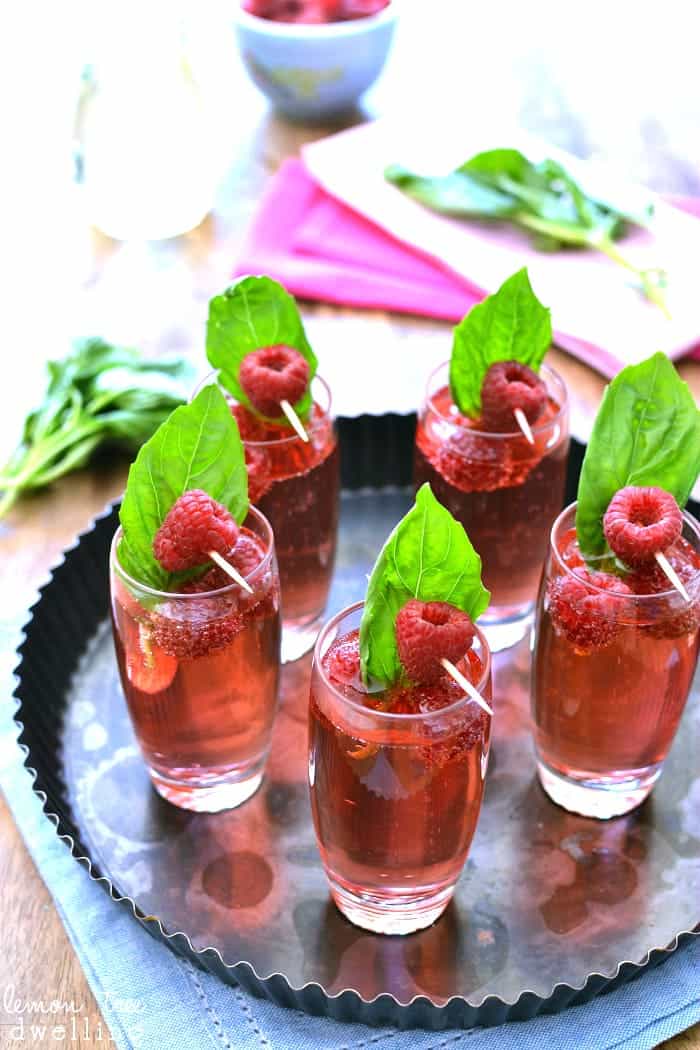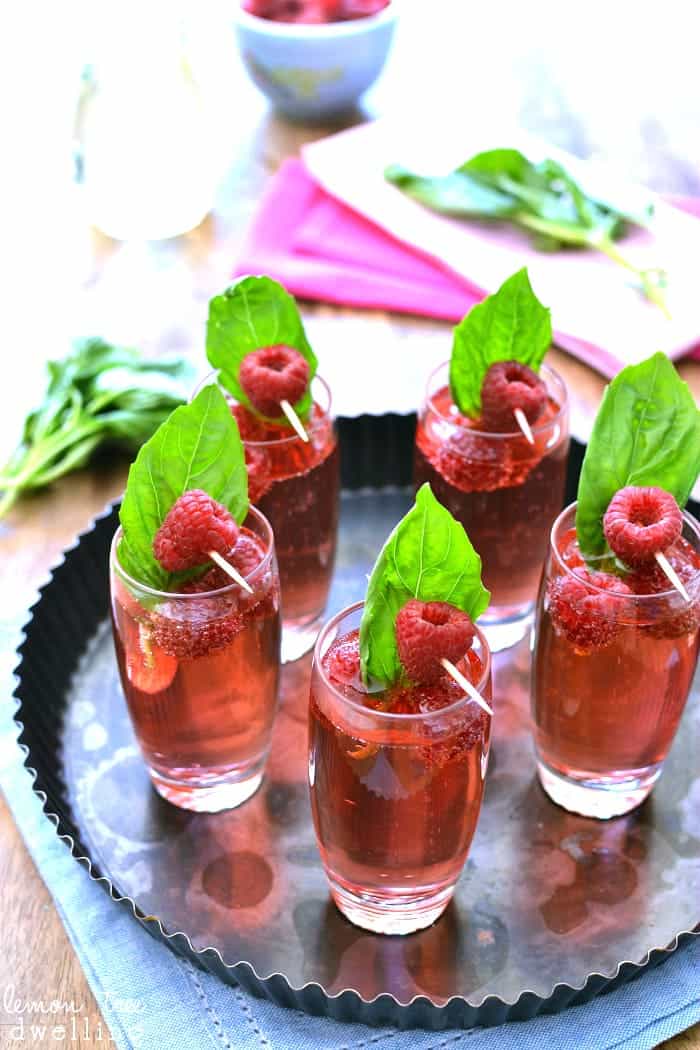 Do you know what else is amazing about basil? It grows like a weed. Seriously. Stick it in a pot or plant it in the ground…..and you'll have basil all summer long. So you can make all the Lemon Basil Mimosas, Strawberry Basil Summer Sippers, and Lemon Basil Spritzers your heart desires. And your heart may desire a lot of them….just sayin'……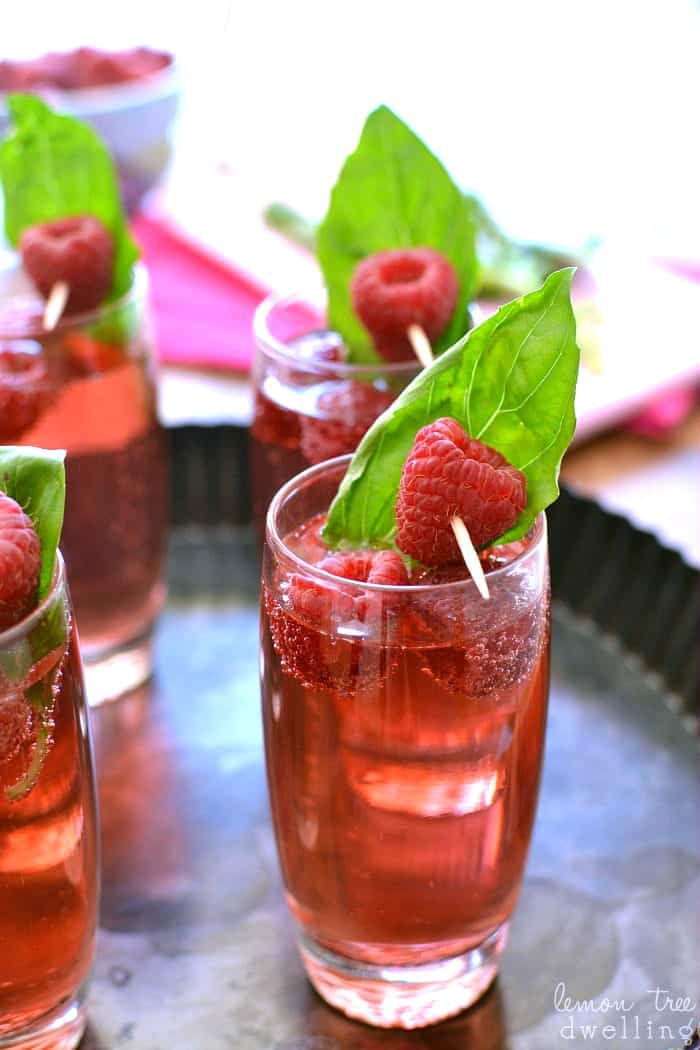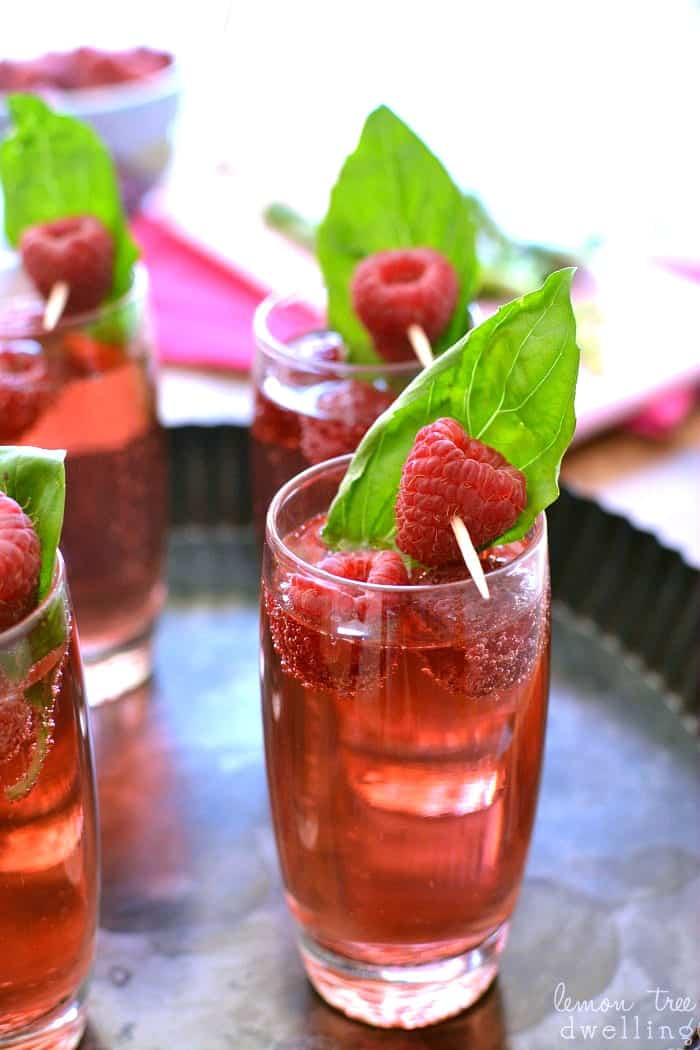 Or….it may not! I've heard (although I find it hard to believe) that not everyone adores basil as much as I do. So where do you stand? Are you a basil lover like me? Do you just tolerate it? Or do you – gasp – avoid it at all costs? (If that's the case, I'm not sure we can be friends, fyi……) I'd love to know your feeling on it before I BOMBARD you with all things basil this summer!!! Because you better believe I will! I hope you're ready.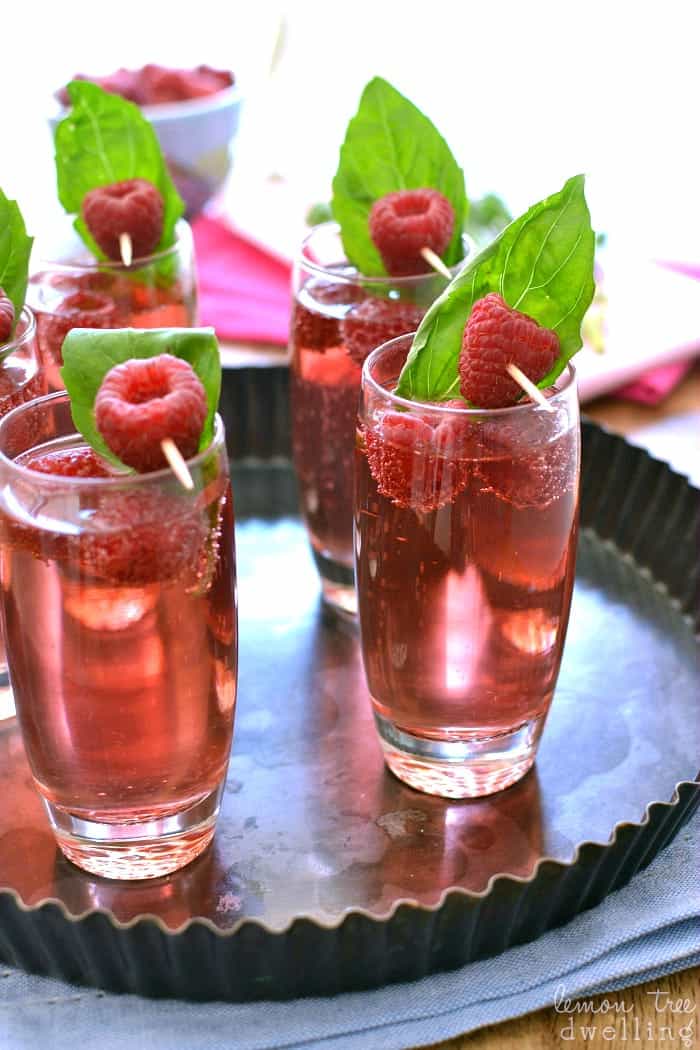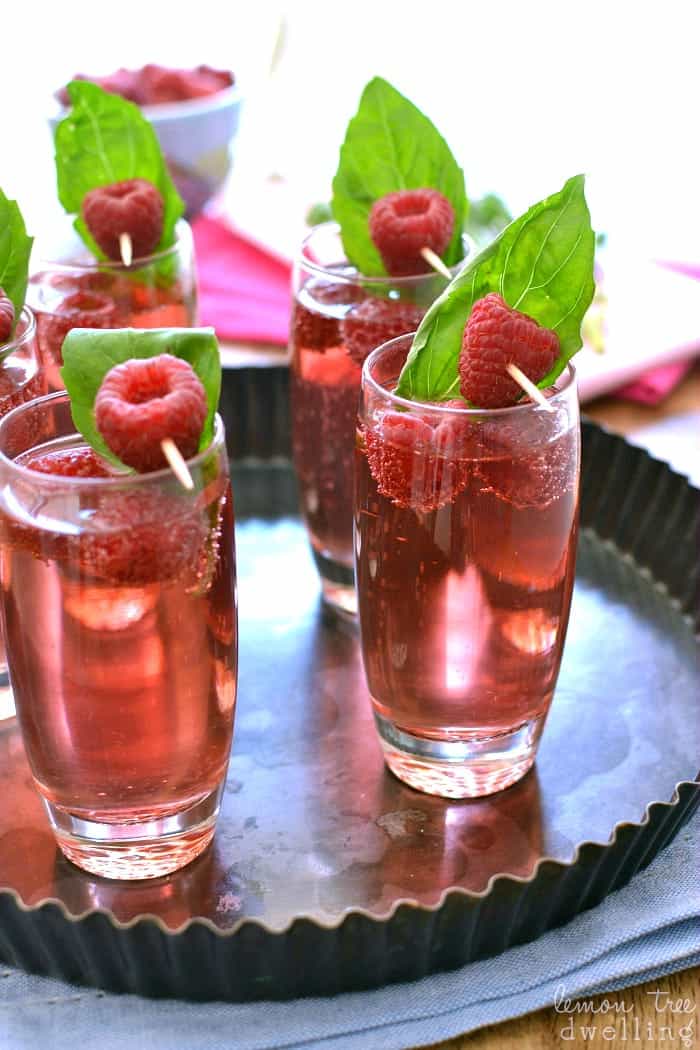 Speaking of ready, are you ready for the most delicious flavor combination ever?? These Raspberry Basil Champagne Spritzers combine the sweetness of raspberries with the fizziness of champagne…..and when you add in the basil? It feels fancy and refreshing and perfect for summer. Basil will do that….you know?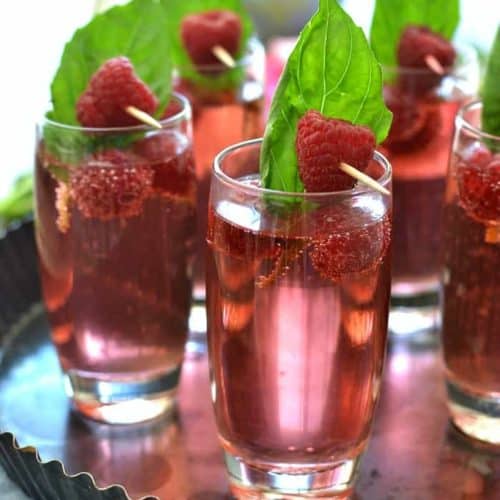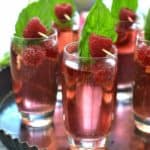 Raspberry Basil Champagne Spritzers
Ingredients
1

bottle blush champagne

very cold

1/2

c.

sugar

1/2

c.

water

1

c.

fresh raspberries

1/2

c.

fresh basil

plus more for garnish
Instructions
Prepare raspberry-basil simple syrup by combining sugar and water in a small saucepan.

Bring to a boil; remove from heat and add 1/2 c. basil and 1/2 c. raspberries.

Cool syrup.

Combine cold champagne and cooled syrup in a large pitcher.

Serve with fresh raspberries and basil leaves.
Looking for more summer cocktail recipes?