Strawberry-Brie Waffle Bites drizzled with sweet maple syrup make a deliciously simple brunch time appetizer!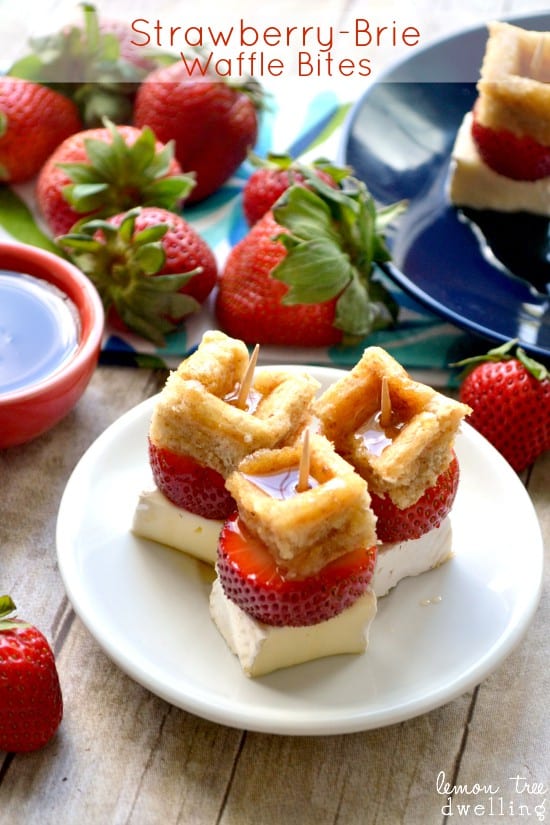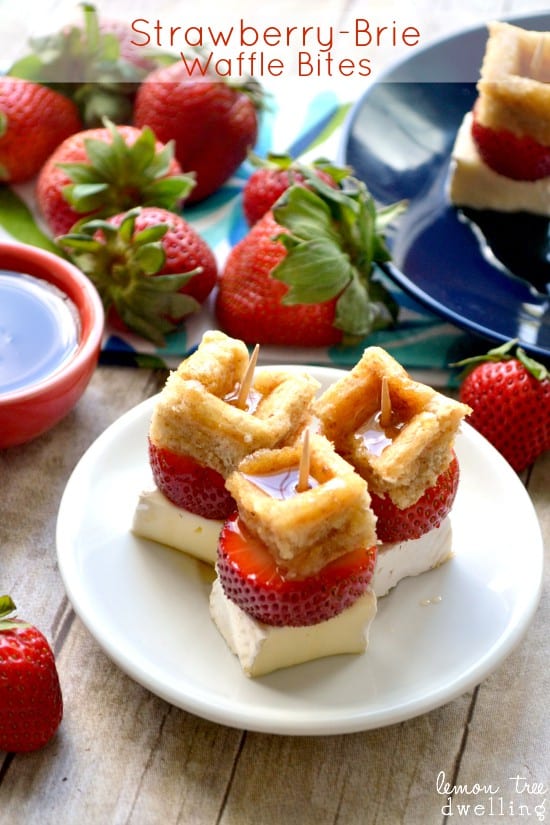 So Mother's Day is coming up….next weekend! Do you know how you'll be celebrating? It tends to be a packed weekend around here, because in addition to trying to see both of our moms, Jorden and the girls always do something special just for me. Last year it was breakfast in bed, the chance to sleep in, and lots of time to myself (something I can NEVER get enough of)! It was perfect! Honestly, I LOVE Mother's Day. I love the fact that it's a day made specifically to celebrate all that moms do…..and I love that I don't have to feel guilty about letting someone else take care of me!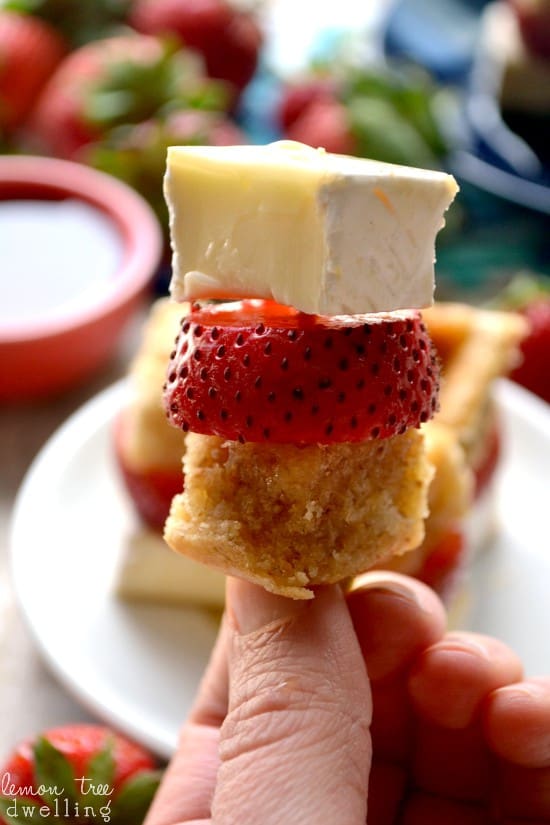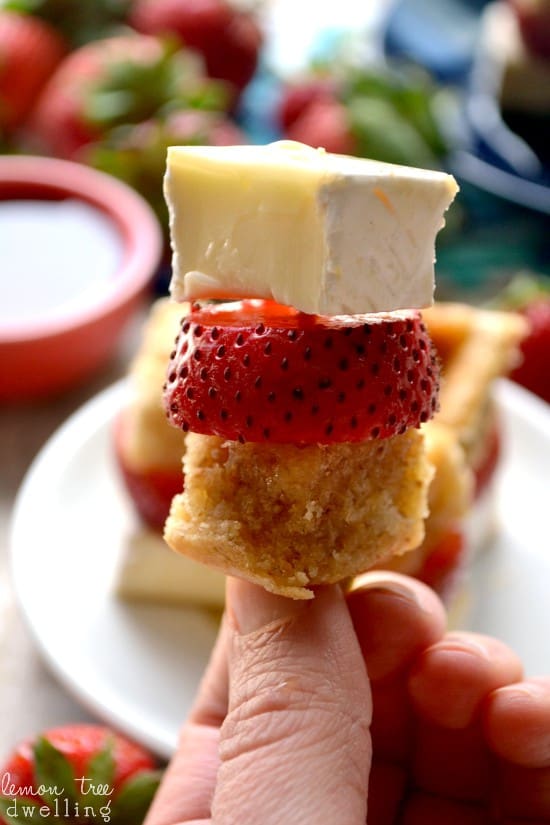 The only thing that's slightly odd about it? The fact that I'm ALWAYS the one who takes care of things….especially when it comes to food….and especially for special occasions! Since it's Mother's Day (a day for me) I want the food to be GOOD…which means I really can't leave it all up to Jorden and the girls. Hmmmmmm. What's a (foodie) mom to do??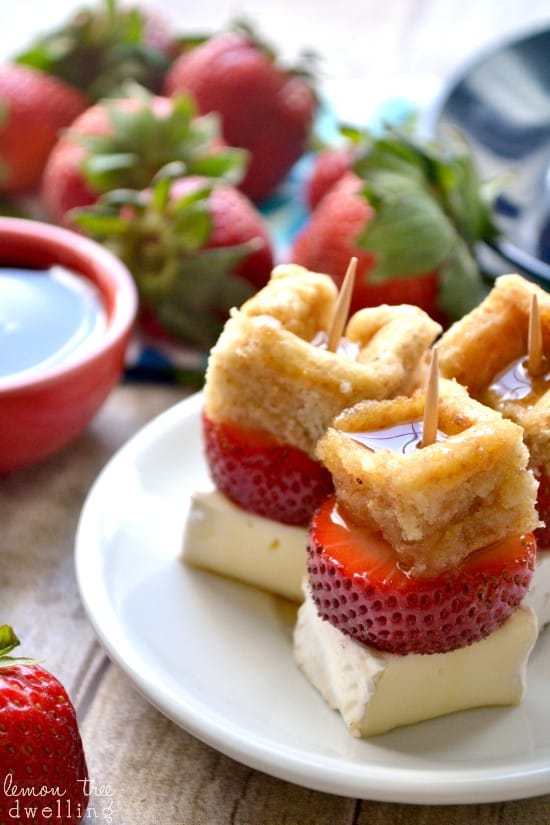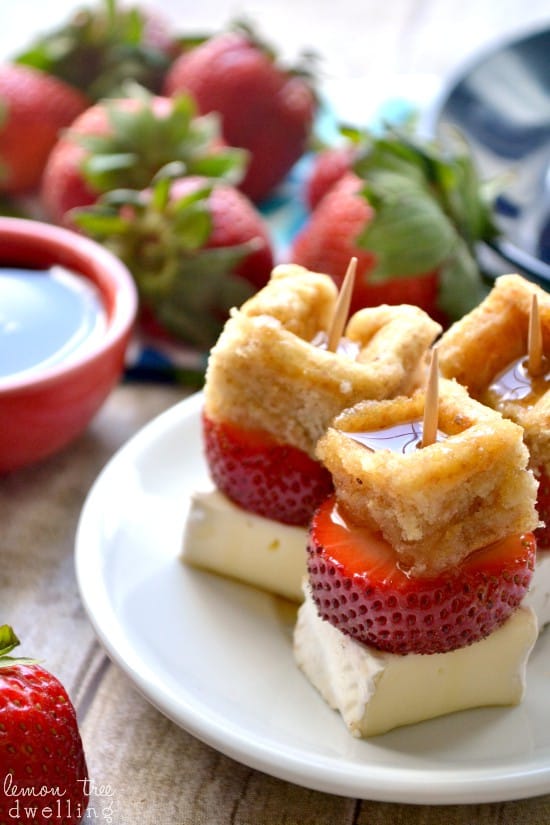 I've already decided that the guys will play a key role in the meal we have at my mom's…..and by key role, I mean they will be grilling us up some chicken! So all the moms have to do is show up with a couple salads and some fruit and call it a day….and it will be delicious! As for what we do at home, I'm sure Jorden will figure something out. Last year he treated me to my favorite bagel sandwich from my favorite bagel shop….maybe he will do the same this year, or maybe he has something different up his sleeve. It really doesn't matter to me (but whatever it is, it better be good! Ha!)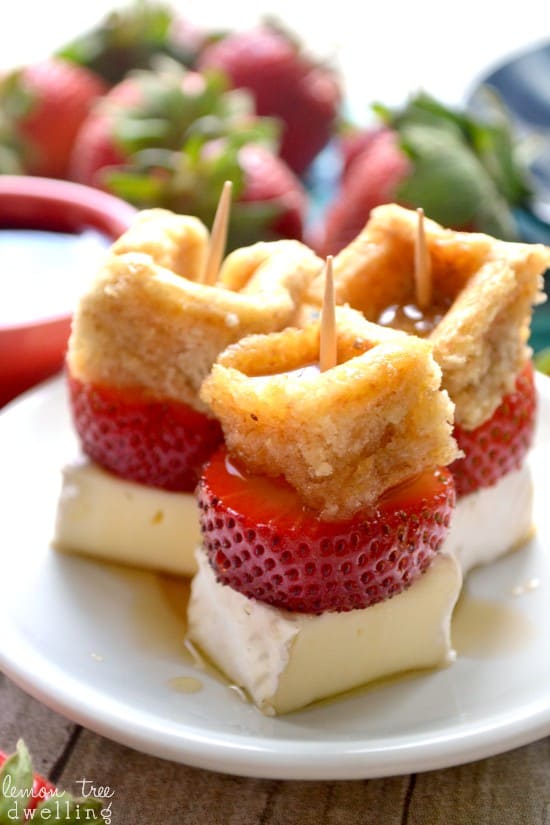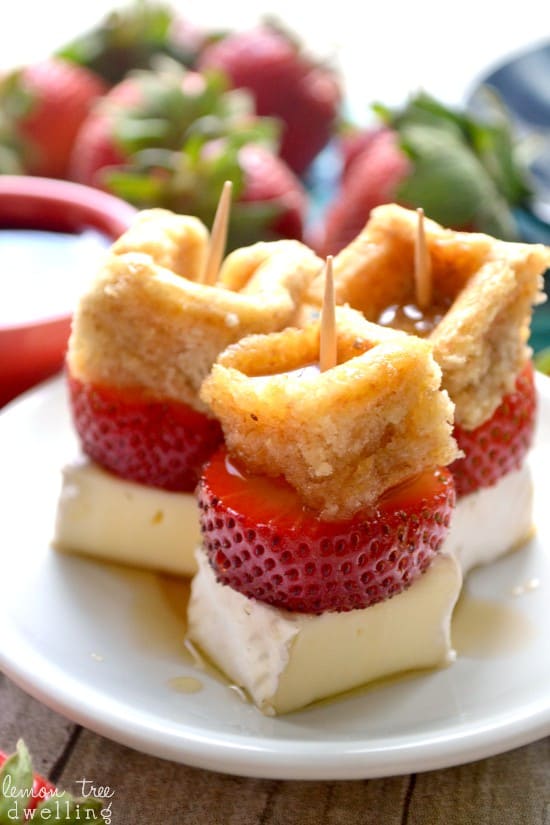 I whipped up these little Strawberry-Brie Waffle Bites using some leftover waffles the other day….and as I downed the entire plate of them I thought about how perfect they would be for a Mother's Day brunch. Not only are they delicious (made from some of my favorite things ever) they are simple! Simple enough that even my kids could make them. Or my husband. Or anyone other than me. And I would GLADLY eat them! All of them. And feel great about my Mother's Day.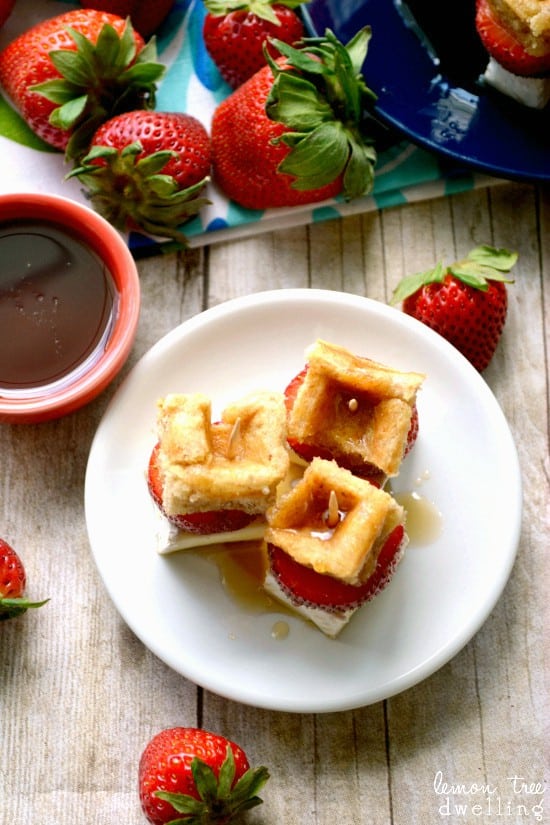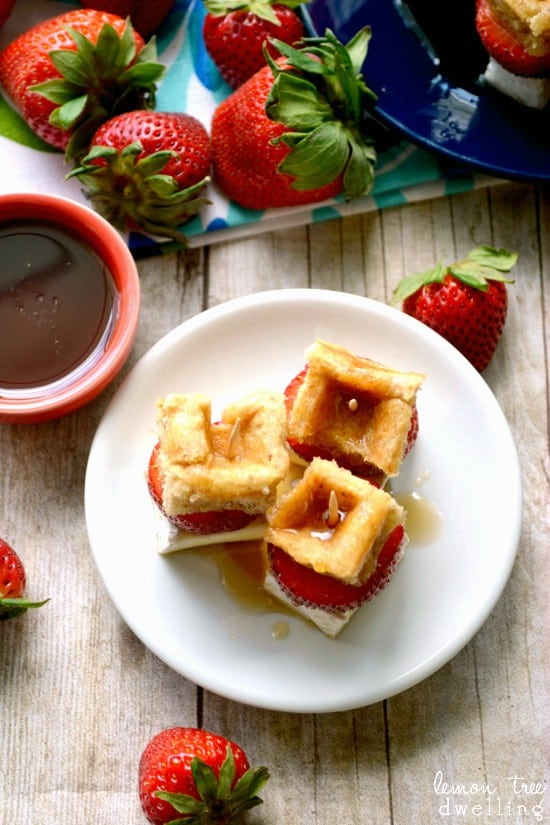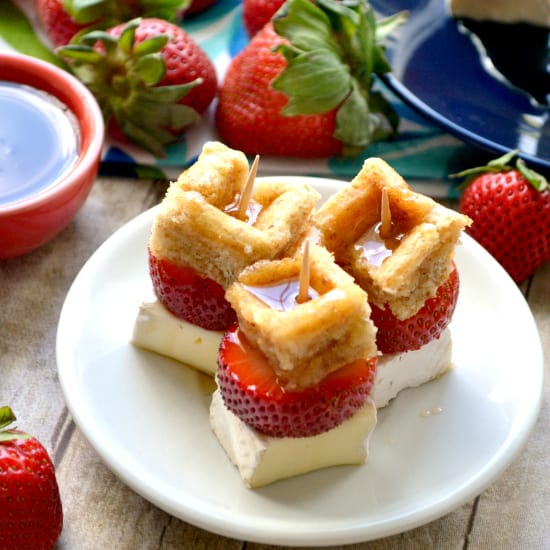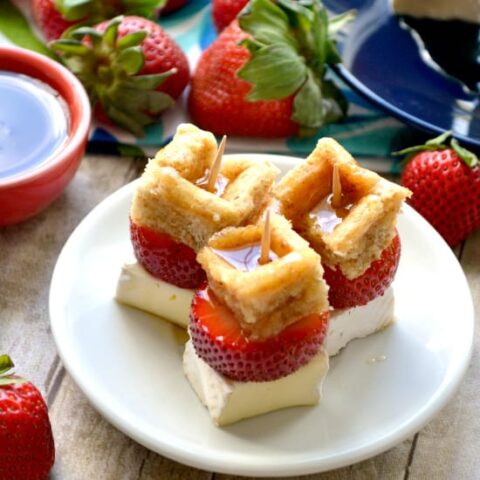 Strawberry-Brie Waffle Bites
Strawberry-Brie Waffle Bites drizzled with sweet maple syrup make a deliciously simple brunch time appetizer!
Ingredients
12 strawberries, cut into 24 rings; tops and bottoms will not be used!
2-3 waffles, cut into a total of 24 pieces
1 brie cheese wedge, cut into 24 pieces
maple syrup, for drizzling or dipping
Instructions
Use toothpicks to assemble waffle bites.
Drizzle with maple syrup and provide additional syrup for dipping.
Nutrition Information:
Yield:

24
Serving Size:

1 grams
Amount Per Serving:
Calories:

36
Total Fat:

2g
Saturated Fat:

0g
Trans Fat:

0g
Unsaturated Fat:

1g
Cholesterol:

8mg
Sodium:

56mg
Carbohydrates:

4g
Fiber:

0g
Sugar:

1g
Protein:

1g