Slow Cooker Shredded Chicken is moist and juicy that it literally shreds itself! This game day sandwich is a must in your house! It is the best shredded chicken I've ever tasted….no barbecue sauce needed!!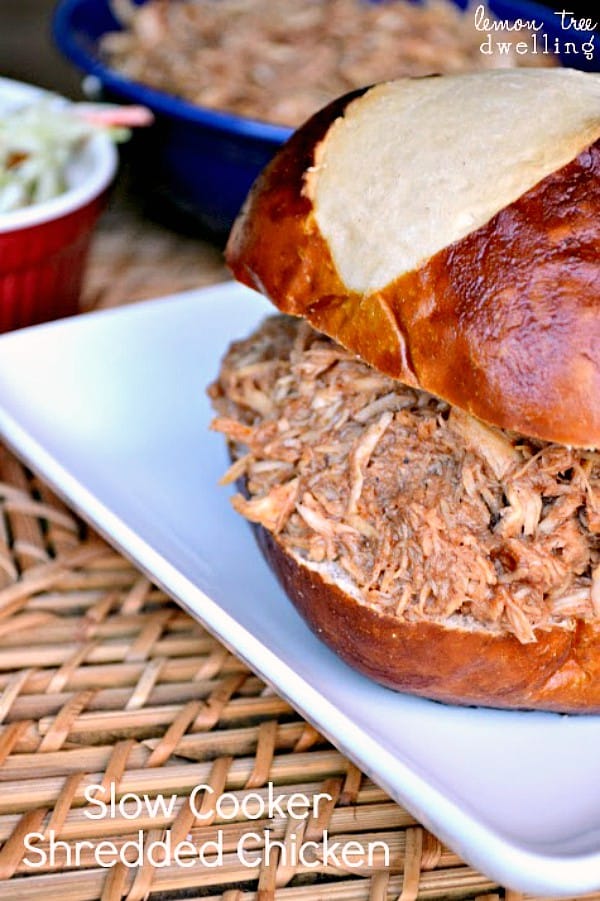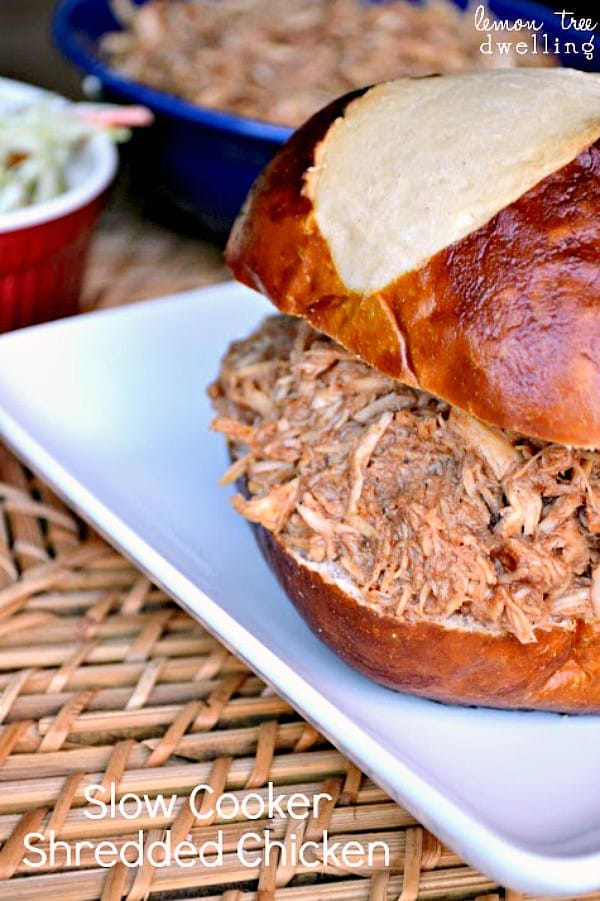 Anyone who knows me knows that I am not much of a football fan….or a sports fan, in general. It probably stems from the fact that I didn't really play sports as a kid, and because of that, I have very little understanding of the rules or intricacies of the game. Any game, really…but football, especially. And yet, I LOVE having people over to watch the games! For the food (naturally)….!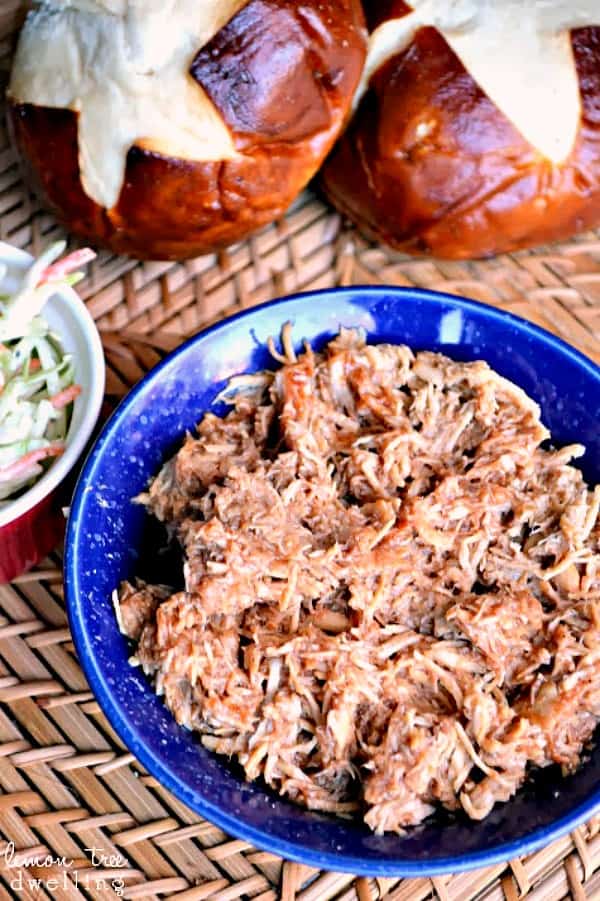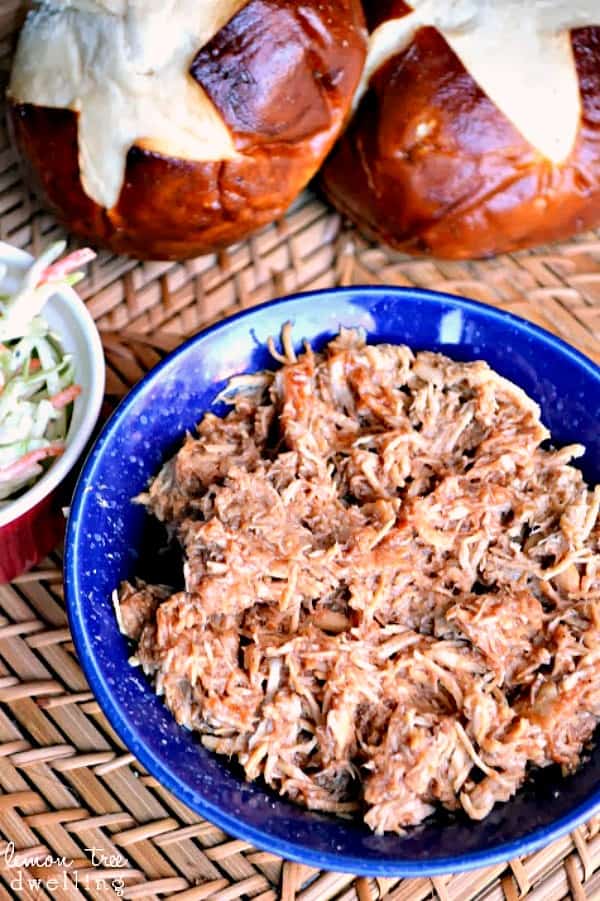 So when we were getting together with some friends for this past weekend's game, I knew I wanted to make something delicious. Something different. Something that would make everyone happy. And shredded chicken came to mind! I've never really made shredded chicken, except to use in tacos….but I remembered a shredded pork recipe I made once, long ago, that Jorden loved! I pulled it out on game day, threw the ingredients in the slow cooker, and gave it a go. Hours later, I tasted it. And….it tasted NOTHING like how I remembered it!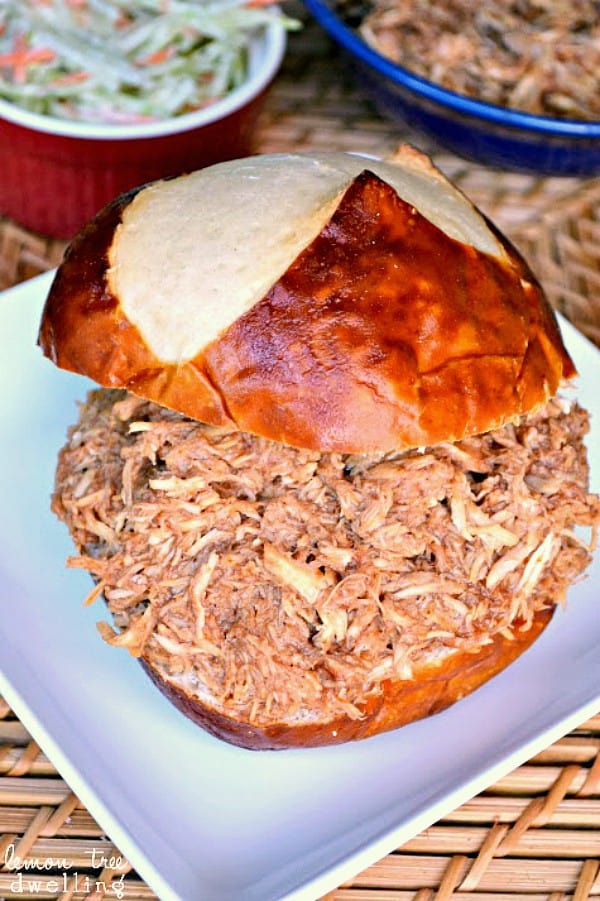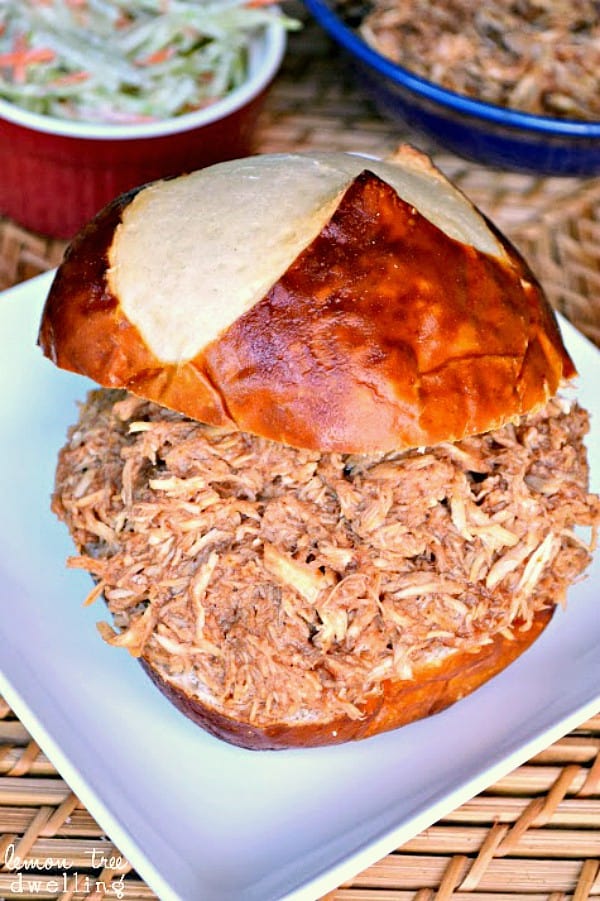 Slow Cooker Shredded Chicken
At this point, I started to panic a bit. The game was just about to start and there was no way I was starting over on this chicken! Or giving up. Nope….instead, I started searching and measuring and dumping and stirring and tasting and…..voila! Suddenly it all came together, and this Slow Cooker Shredded Chicken was AMAZING!!
The best shredded chicken I've ever tasted. So good that it didn't even need barbecue sauce….which is saying a LOT coming from a condiment lover like me!!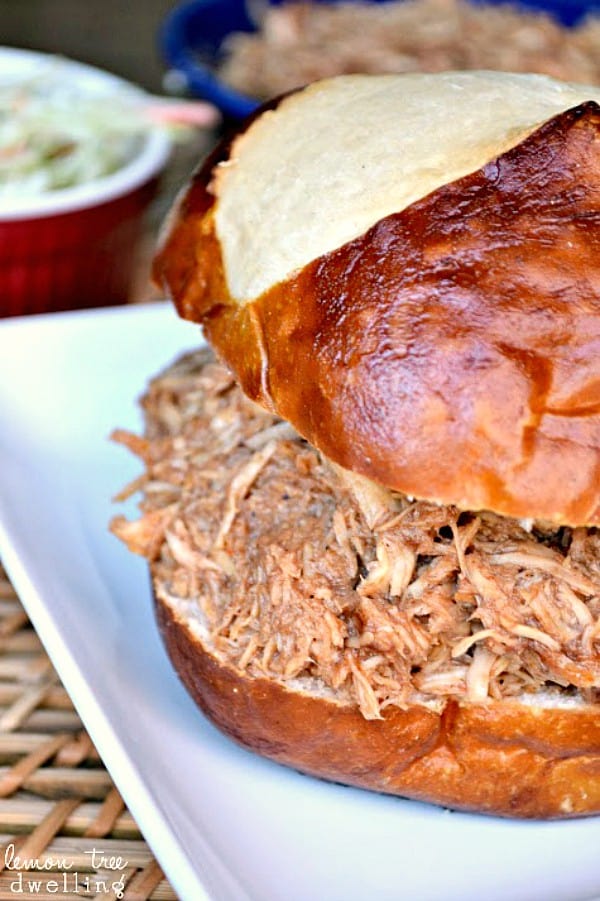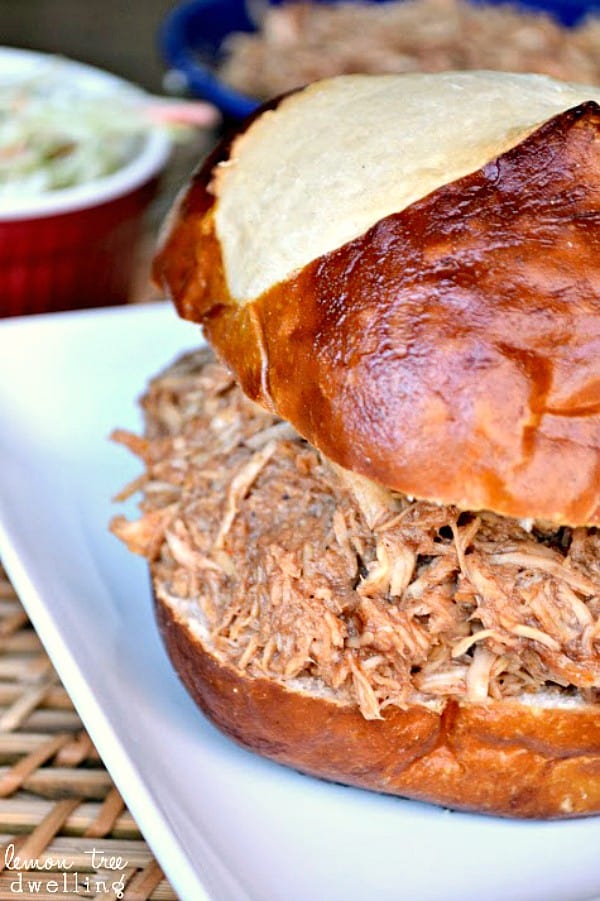 At the end of the day, the pulled chicken was probably the BEST part of the day. When Aaron Rodgers is out, there's not a whole lot to see. Or at least not much you want to see….even I can tell you that much!!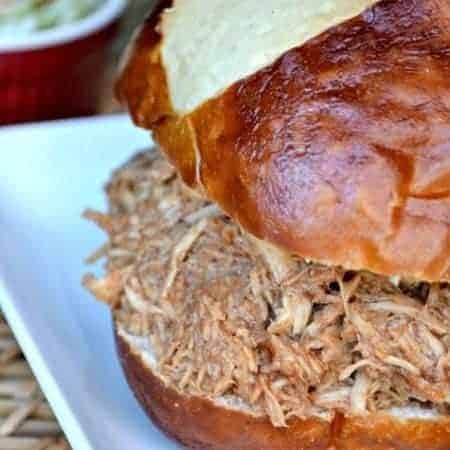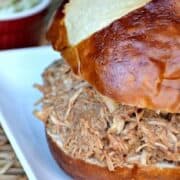 Slow Cooker Shredded Chicken
Total Time
6
hours
10
minutes
Ingredients
4

lbs.

skinless

boneless chicken breasts

1

c.

water

1/2

c.

cider vinegar

1/2

c.

packed brown sugar

2

Tbsp.

Worcestershire sauce

2

Tbsp.

Dijon mustard

2

tsp.

chili powder

1

tsp.

onion powder

4

garlic cloves

minced

barbecue sauce

optional
Instructions
Combine all ingredients (except barbecue sauce) in a slow cooker and cook over low heat until meat is tender and shreds easily. *I used a Nesco Cooker on the slow cook setting.

If you are using barbecue sauce, mix in desired amount.

Serve with your favorite sandwich rolls and sides.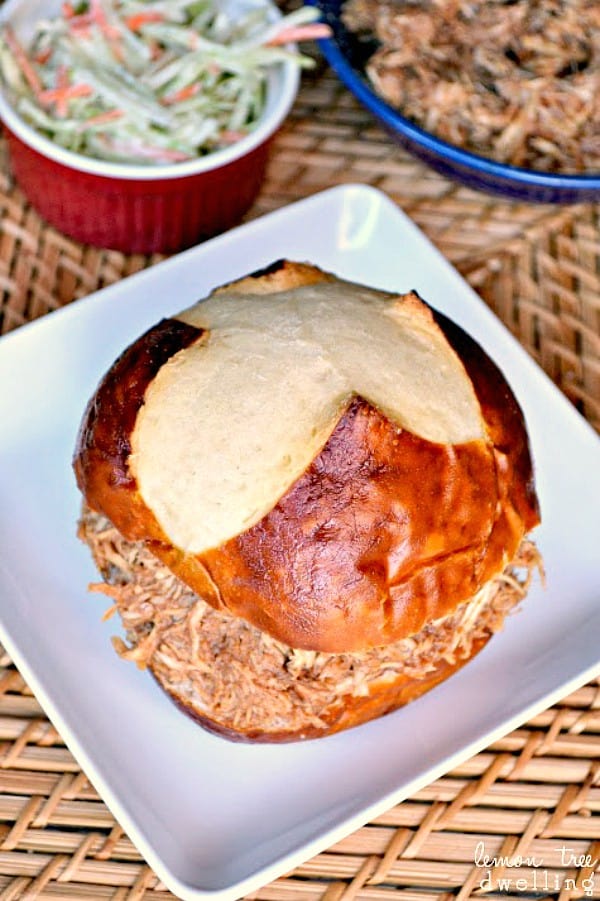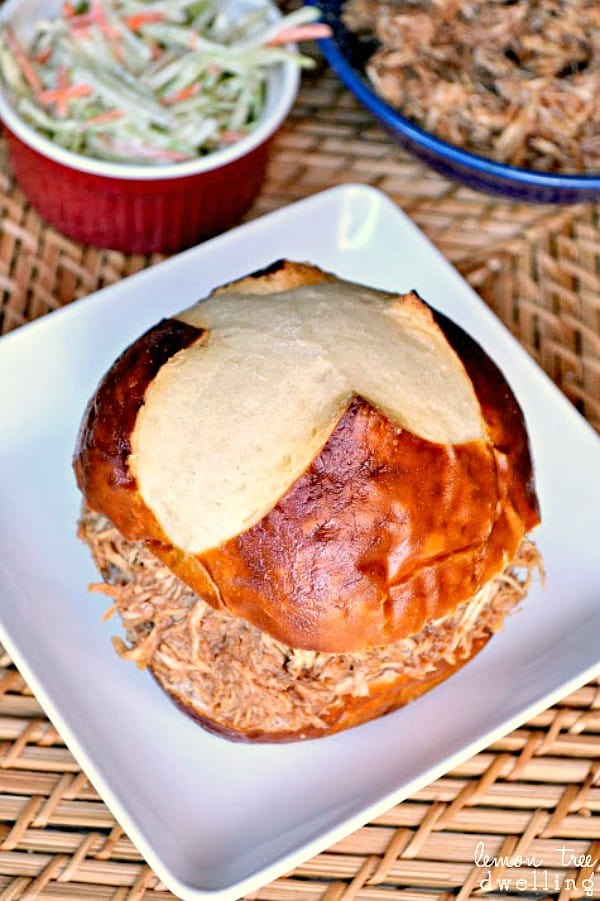 Enjoy!
Here are some of my other favorite game day sandwiches!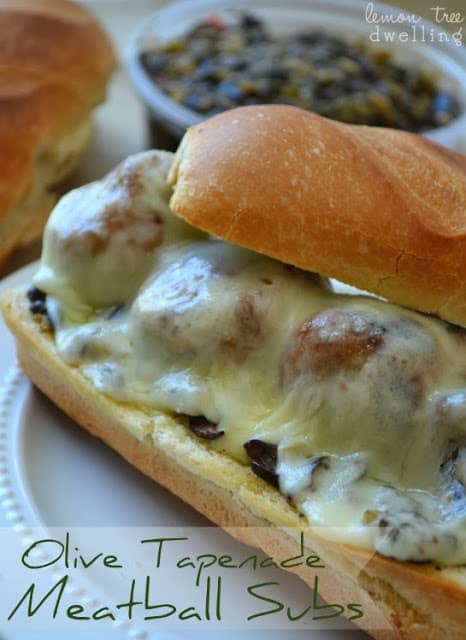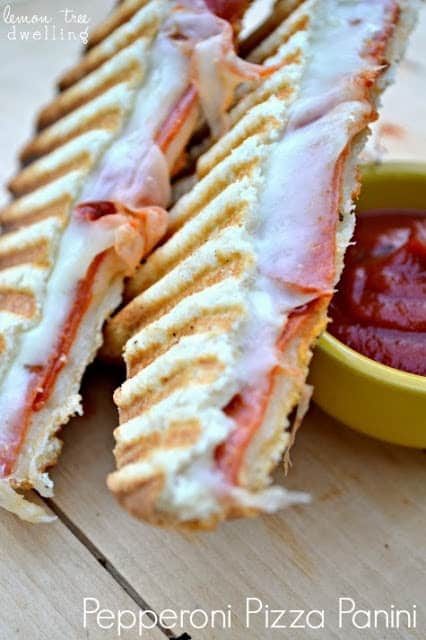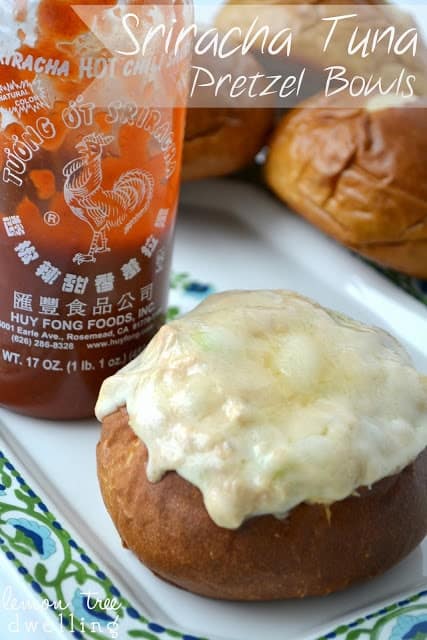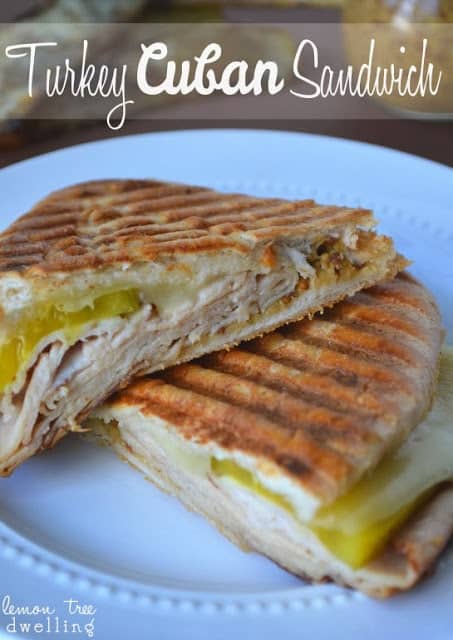 Need a cocktail to go with your game day sandwich? Try this Yellowhammer from Living Well Kitchen