Mint Oreo Fudge is a quick and easy dessert ready to share with others. This 5 minute, no-bake treat is a rich and creamy peppermint fudge filled and sprinkled with chocolatey Oreo cookies. Your new favorite holiday treat!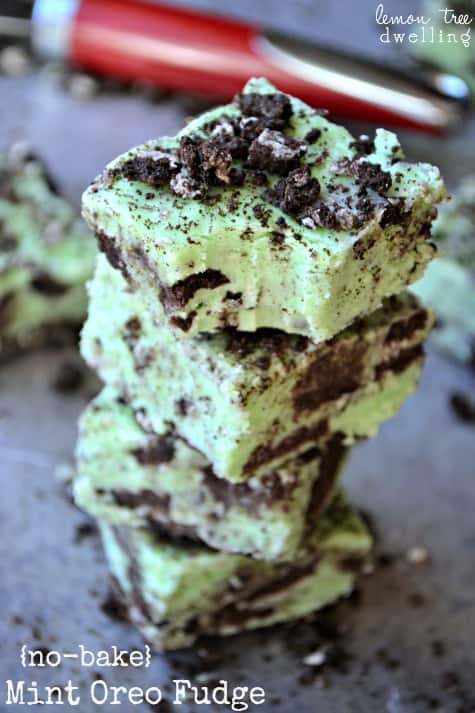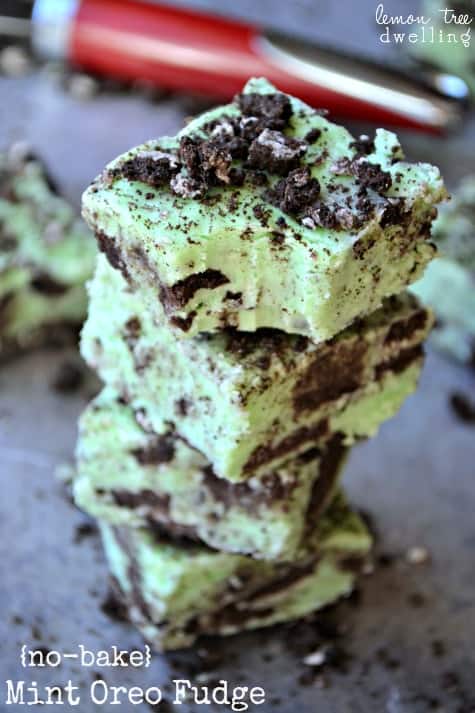 In case you haven't noticed, I'm kind of into no-bake treats. Okay….I'm sure you've noticed….since this is somewhere around the 30th no-bake recipe I'm sharing! I hope you don't mind. There's just so much to love about no-bake baking! Not totally convinced? Let me share with you all the reasons why no-baking is definitely the way to go….at least half the time.
Mint Oreo Fudge
1. It's quick. You are cutting out the baking time! Typically, no-bake recipes involve a little mixing, a little melting, a little dipping or drizzling, and a little time to set. Of course, sometimes the melting doesn't go smoothly, the dipping takes longer than expected, or things don't set quite the way you had hoped. But. The more you do it, the more you avoid these no-bake pitfalls! And the quicker it is.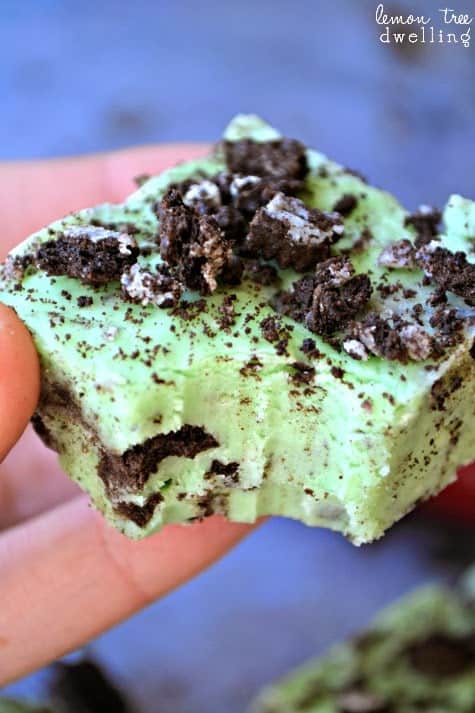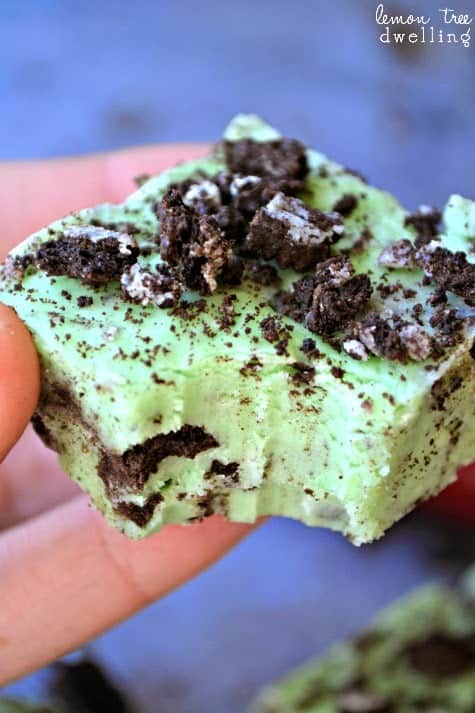 #2. It's fun. You can experiment! Even my kids can (and do) come up with their own no-bake recipes. There are no rules like there are in baking….so you can really let your creativity fly! Of course, there are some things that don't really work, like mixing white chocolate with half the things you might be interested in mixing it with, but you learn as you go. And you have fun with it!
#3. It's fool-proof. Back to the baking rules I mentioned in #2. There are some serious rules! About measurements and chemical reactions and temperatures and baking times….and, to be honest, baking is easy to mess up! No-baking….is not! Of course, not all of my no-bake attempts are successes, but I have WAY fewer fails than I do in baking (that's for sure!)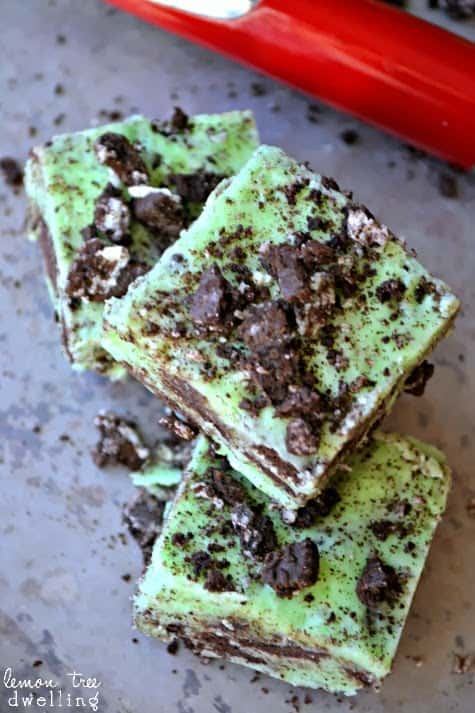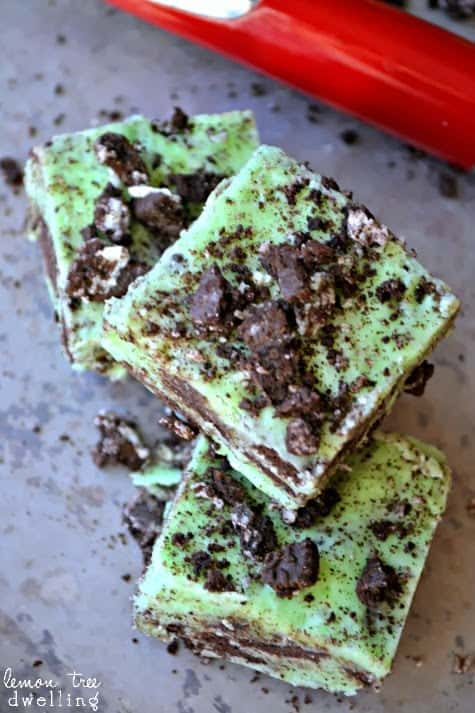 #4. It works all year round. It's not weather dependent! How often do you find yourself unwilling to bake in the summertime because of the added heat from your oven? No baking, though? No excuses!
#5. It lasts. Last, but definitely not least, no-baked treats last so much longer than baked goods. They don't spoil! At least not nearly as quickly…which makes them IDEAL for holiday gift giving.
A plate of cookies should be eaten within a few days. But a plate of this No-Bake Mint Oreo Fudge could last weeks!
Not that it ever would….with how delicious it is…..!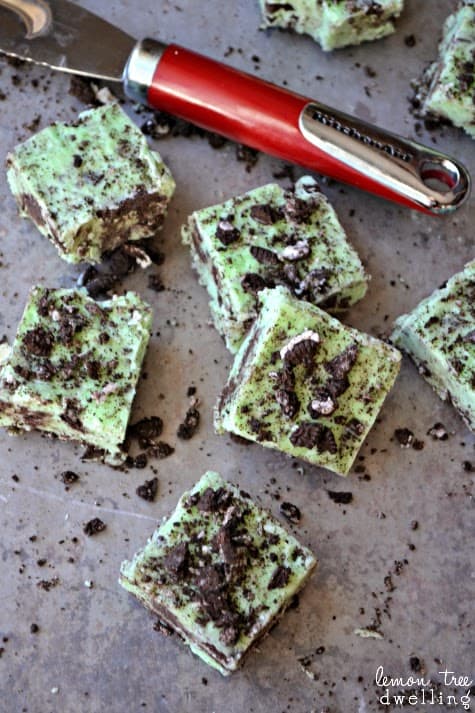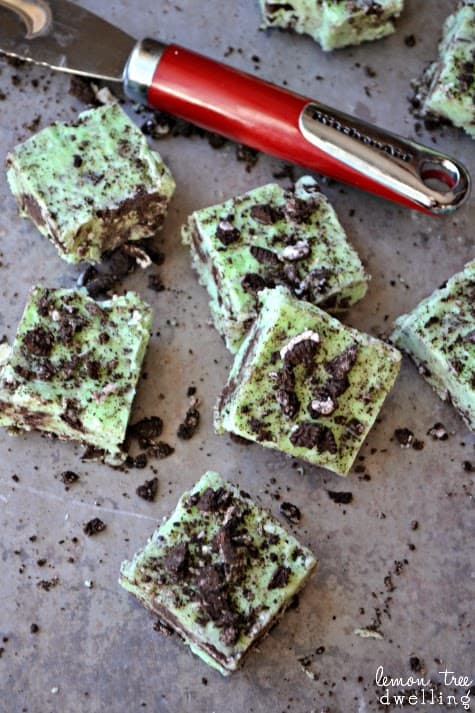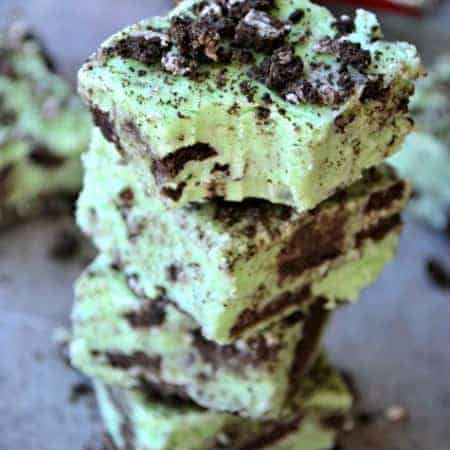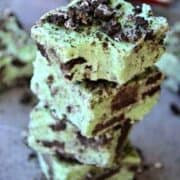 No-Bake Mint Oreo Fudge
Ingredients
1

8 oz. brick cream cheese, softened to room temperature

1

c.

2 sticks butter, softened to room temperature

5 3/4

c.

powdered sugar

2 1/2

c.

dry milk

1 - 2

tsp.

peppermint extract

15

drops green food coloring

24

Oreo cookies
Instructions
Mix cream cheese, butter, powdered sugar, and dry milk together with hands.

Add peppermint extract and green food coloring and continue mixing to incorporate.

Mix in approx. 20 Oreo cookies, broken into large chunks.

Press mixture into buttered 9x13 inch pan and top with remaining Oreo cookies, finely crushed. *For extra crunch, top just before serving.

Cut in squares; store in refrigerator.
More Easy Fudge Recipes:
Cookie Dough Stuffed Peanut Butter Fudge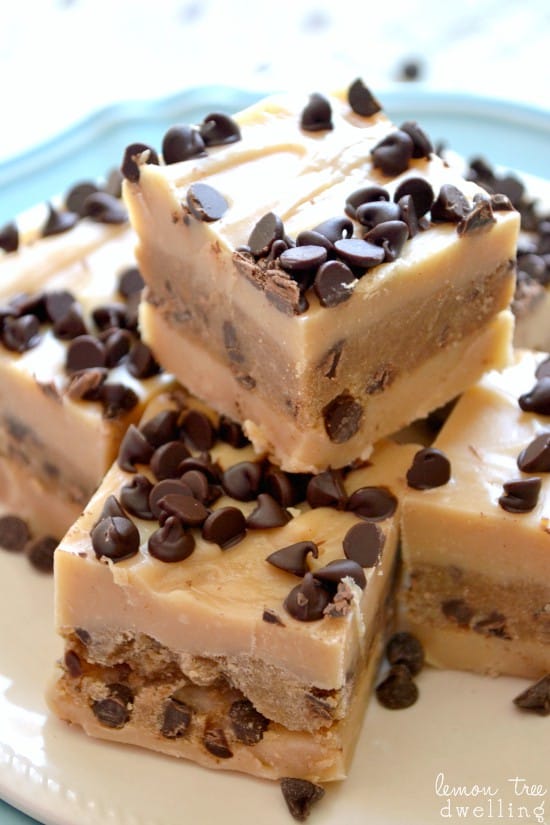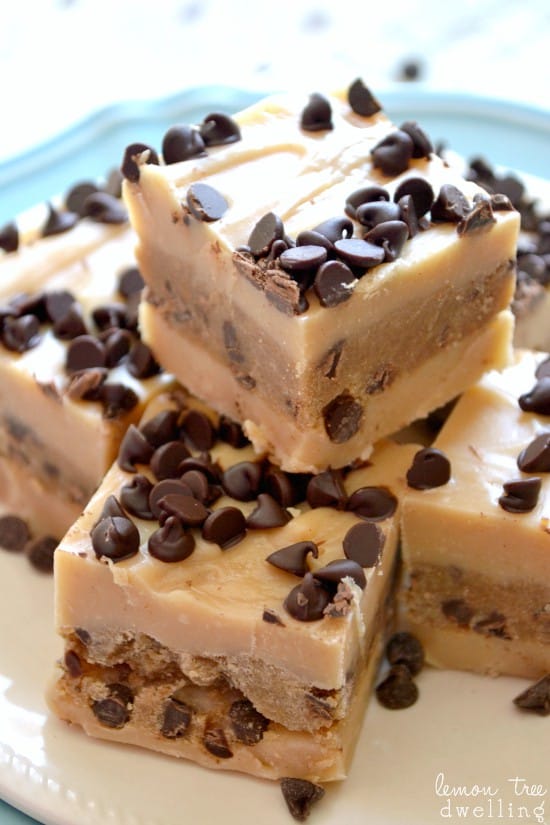 Butterfinger Fudge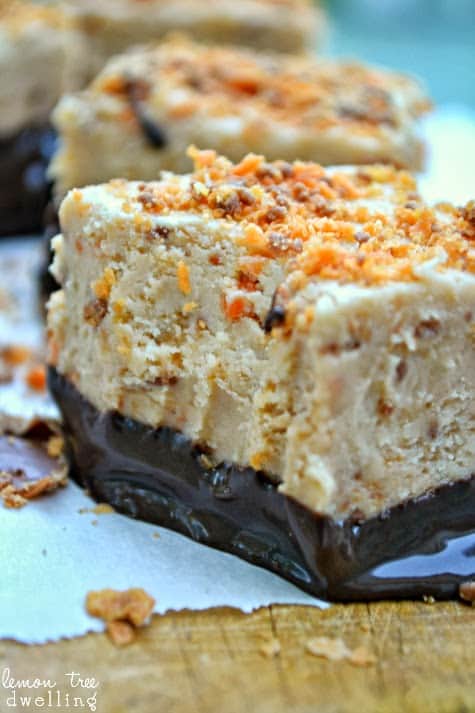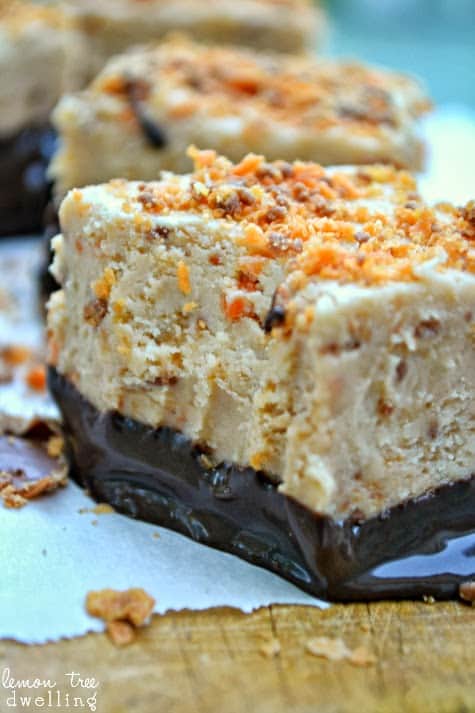 Need a mint cocktail to enjoy? Nothing beats a fresh Mojito! Try this one from All Recipes.