Skinny Pumpkin Pie Popsicles made with Truvia®! These popsicles are rich, creamy, and packed with pumpkin flavor. So delicious, you would never guess they're "skinny"!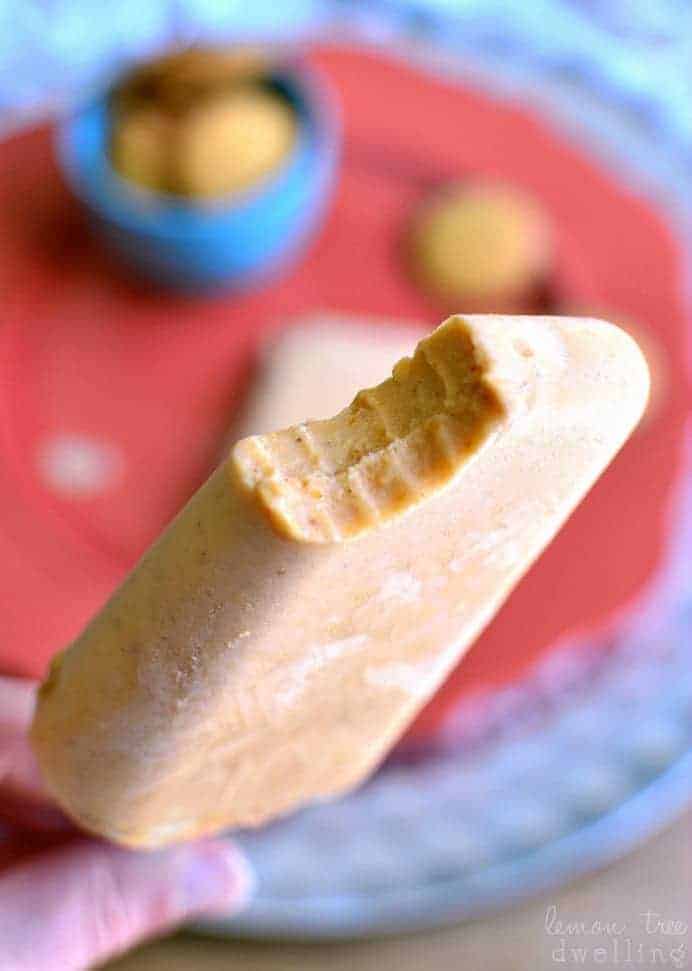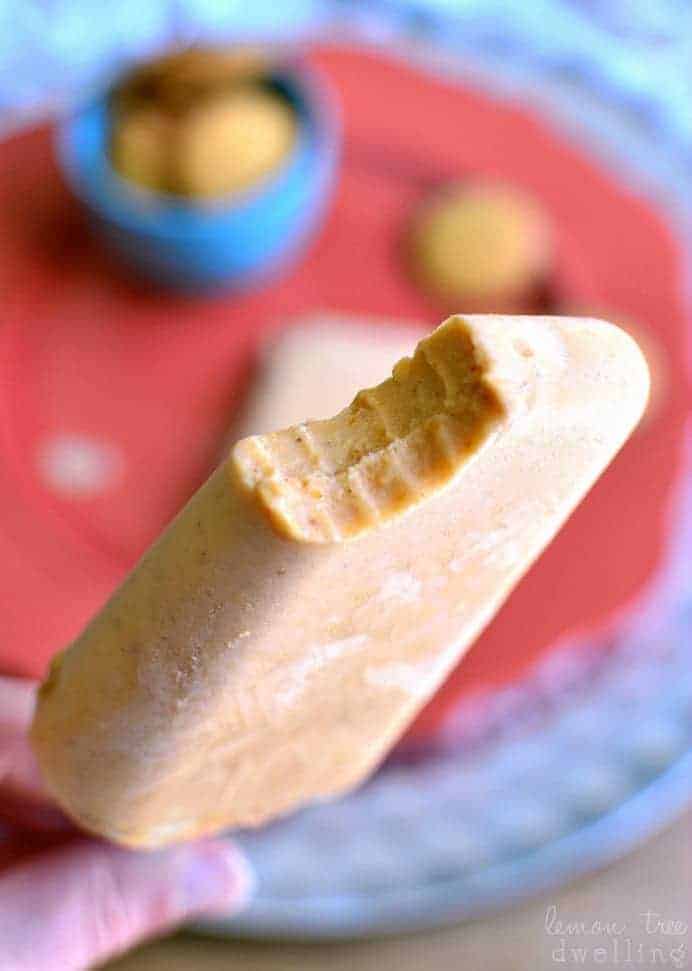 It's funny, isn't it? How, by the time things come along, we're usually ready for them? I think about it with my kids all the time, whenever the topic of high school or driving or boyfriends comes up. At this point, any one of those things will send them into a full-blown panic. But someday? All that will change.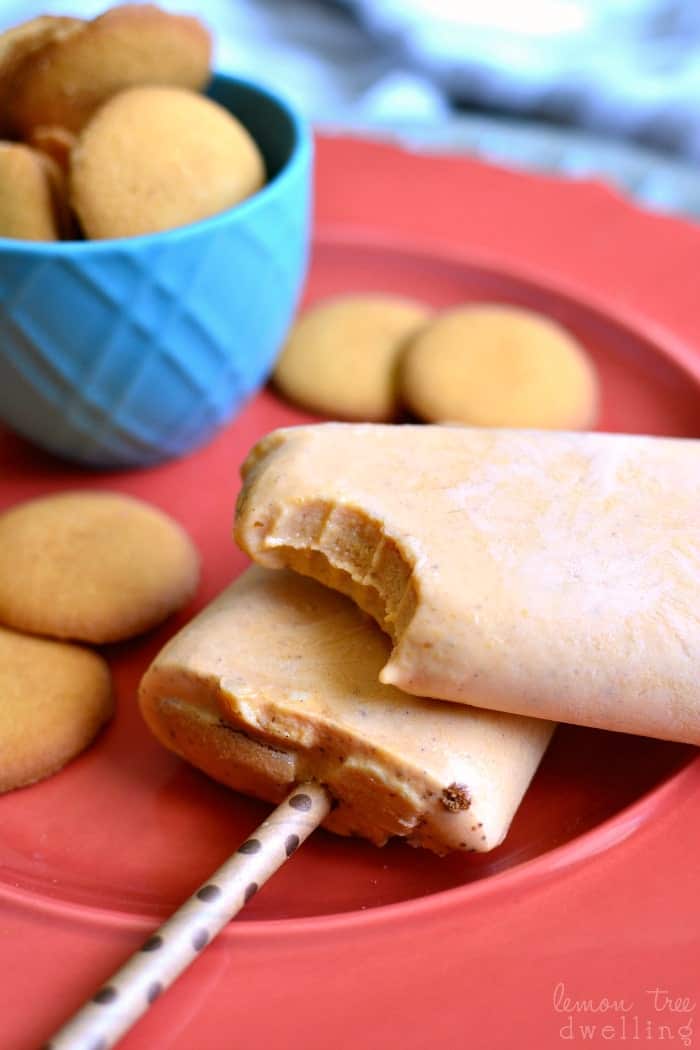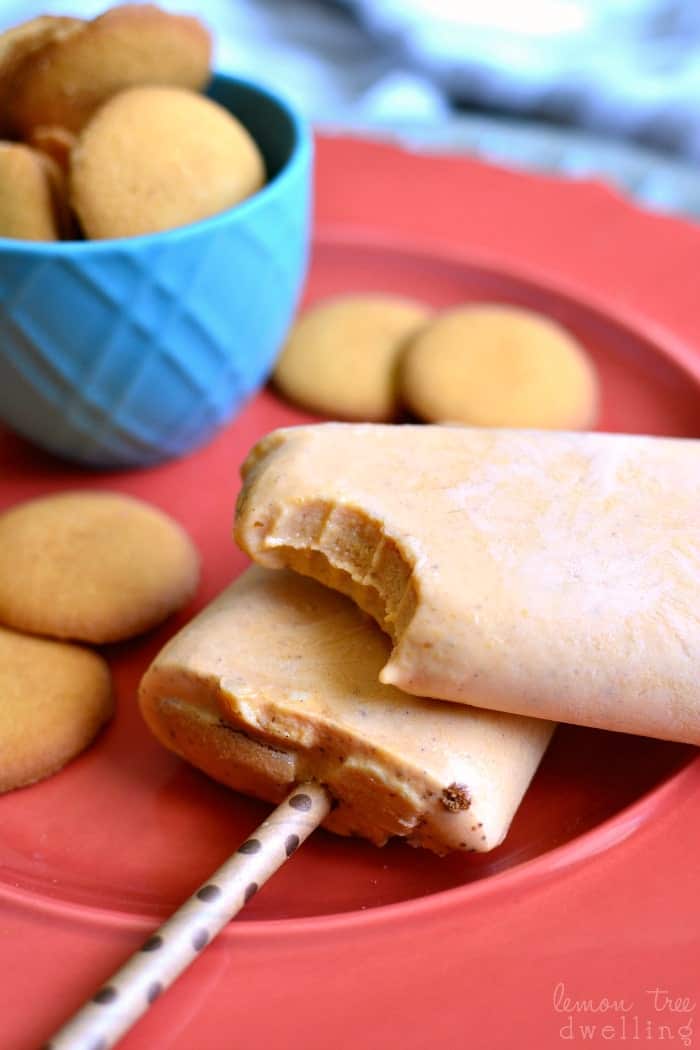 It's a little bit like my feelings at the start of every summer, when we can finally walk outside with bare feet in comfort…and the thought of ever being ready for cold weather again is completely beyond me.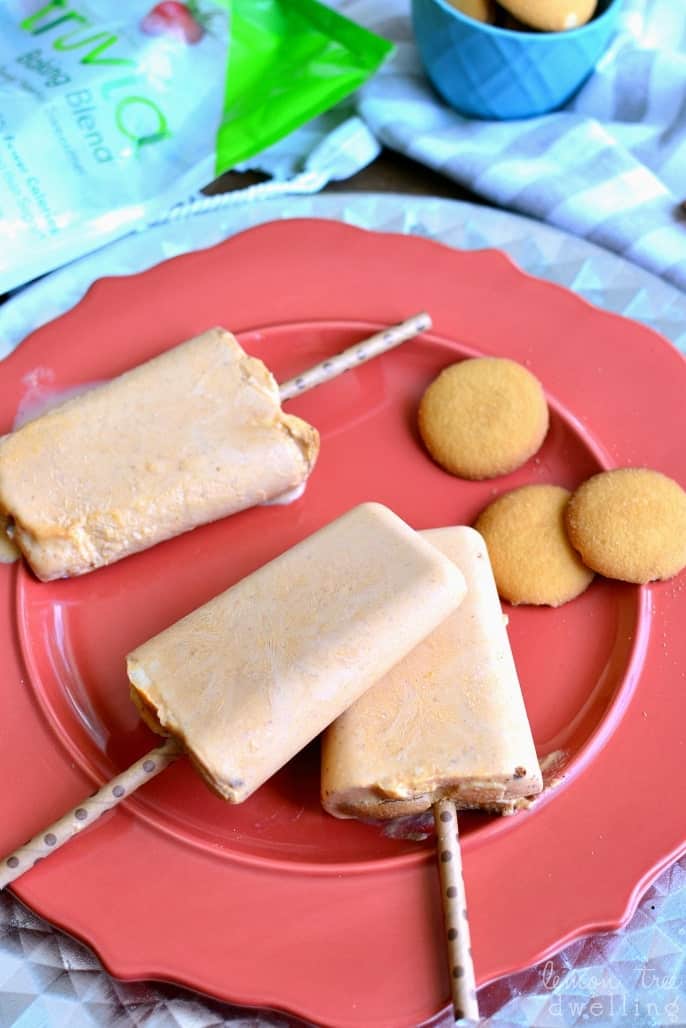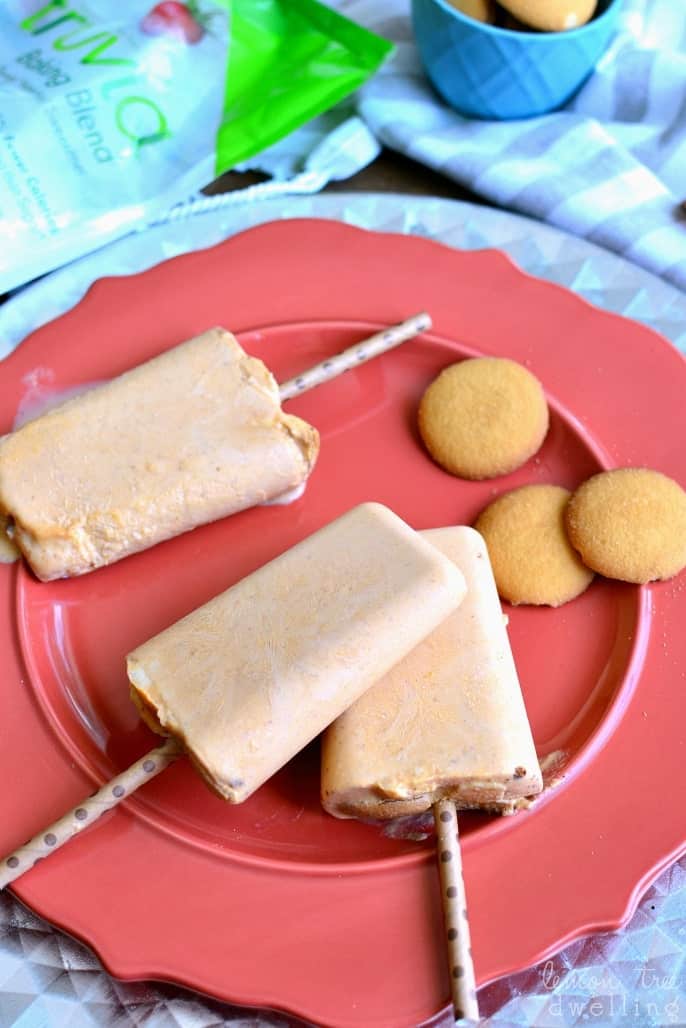 All summer long I love the freedom that warm weather offers. The open windows, the stress-free car rides, the shorts and tank tops and sandals….. And then, somewhere around mid-late August, something changes. I start to feel like maybe (just maybe) I might be ready for fall, after all.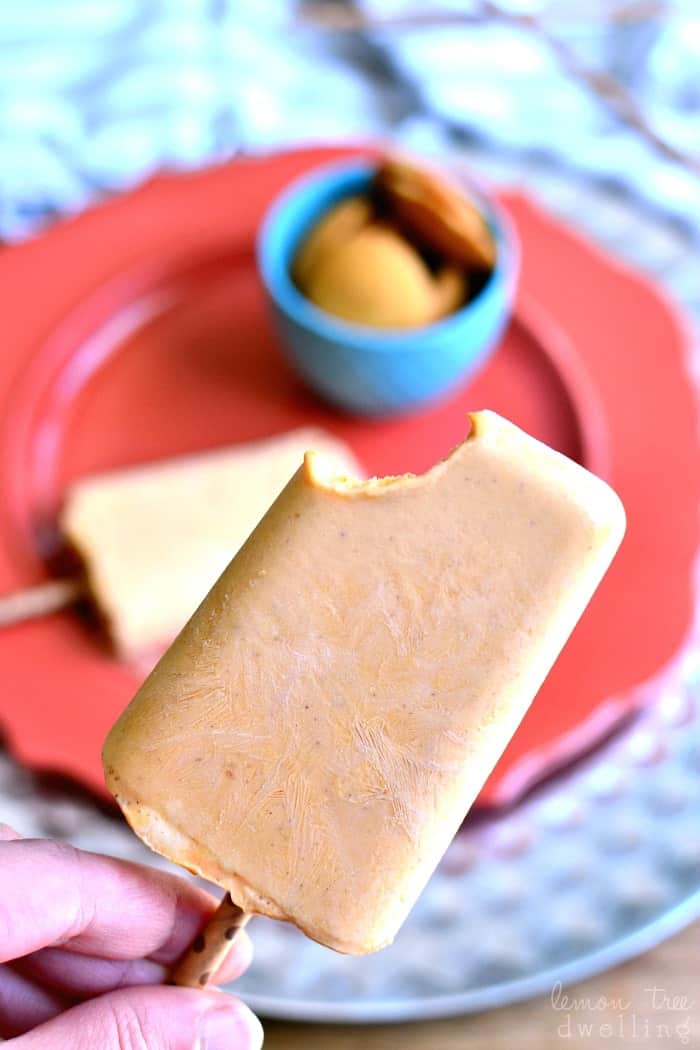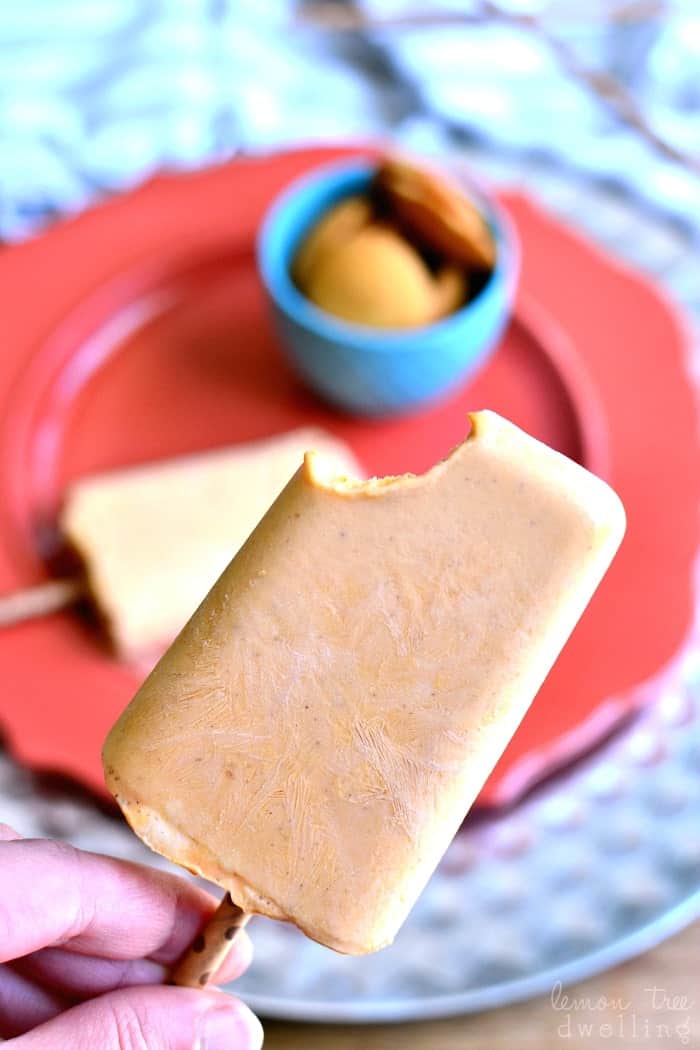 There's something about boots and sweatshirts and bonfires that gets me every time. And don't even get me started on the flavors! Apples, pears, cranberries, pumpkin…..! Yes, fall will be okay, after all.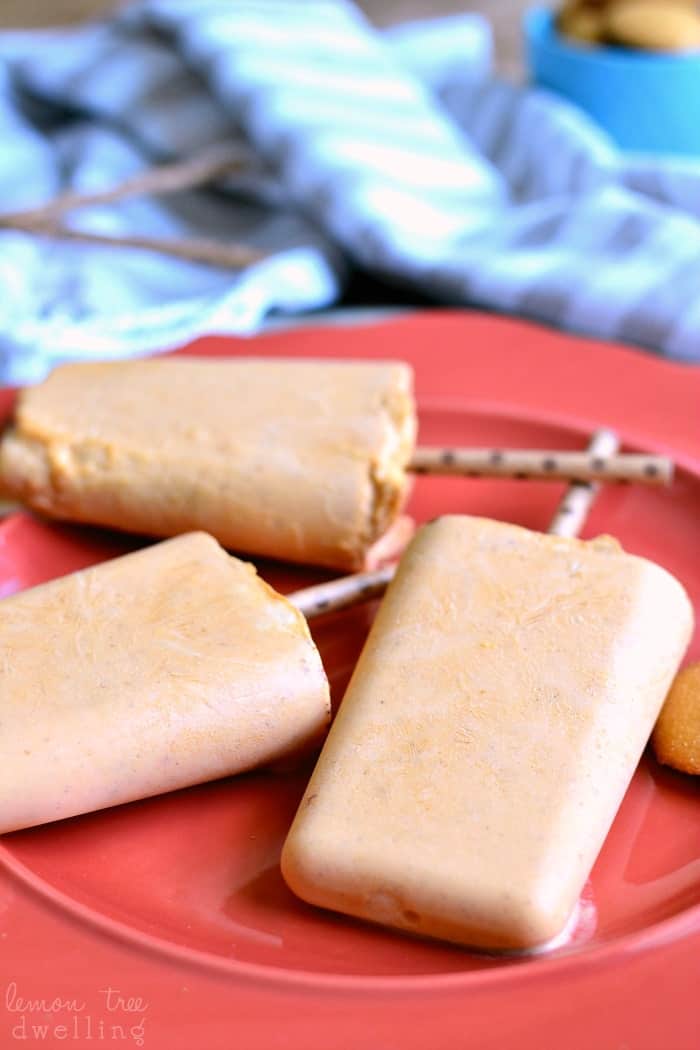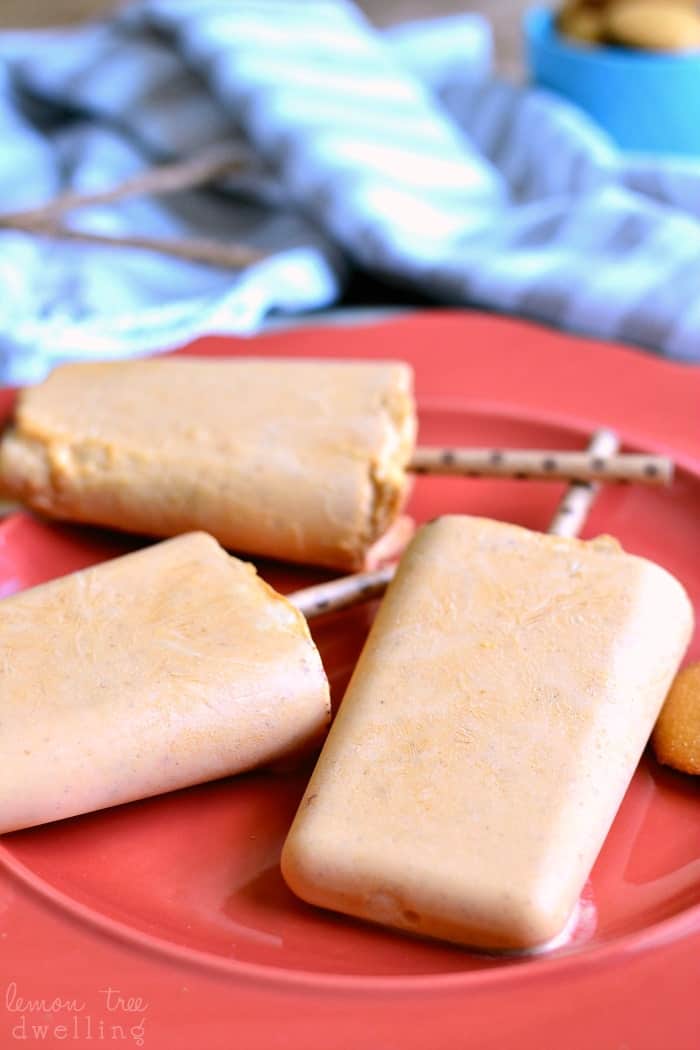 Especially with these Skinny Pumpkin Pie Popsicles! They have all the flavors of fall, combined with all the fun of summer, and best of all, they're lightened up with Truvia®! They're the perfect late summer/early fall/back to school treat….whether you're ready, or not!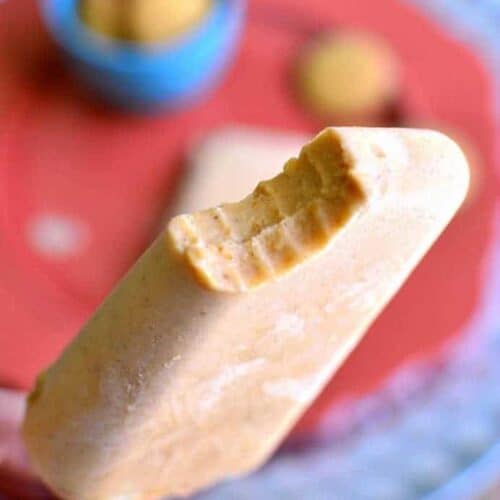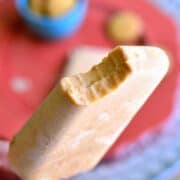 Skinny Pumpkin Pie Popsicles
Ingredients
2

c.

fat free half and half

1

c.

pumpkin puree

1/2

c.

vanilla wafers

broken

1/4

c.

Truvia Baking Blend

1/2

tsp.

pumpkin pie spice
Instructions
Combine all ingredients and mix well.

Pour into popsicle molds; freeze overnight.