Fajita Stuffed Peppers – stuffed with fajita goodness and baked to tender perfection. Delicious for lunch or dinner, and ready in just 30 minutes!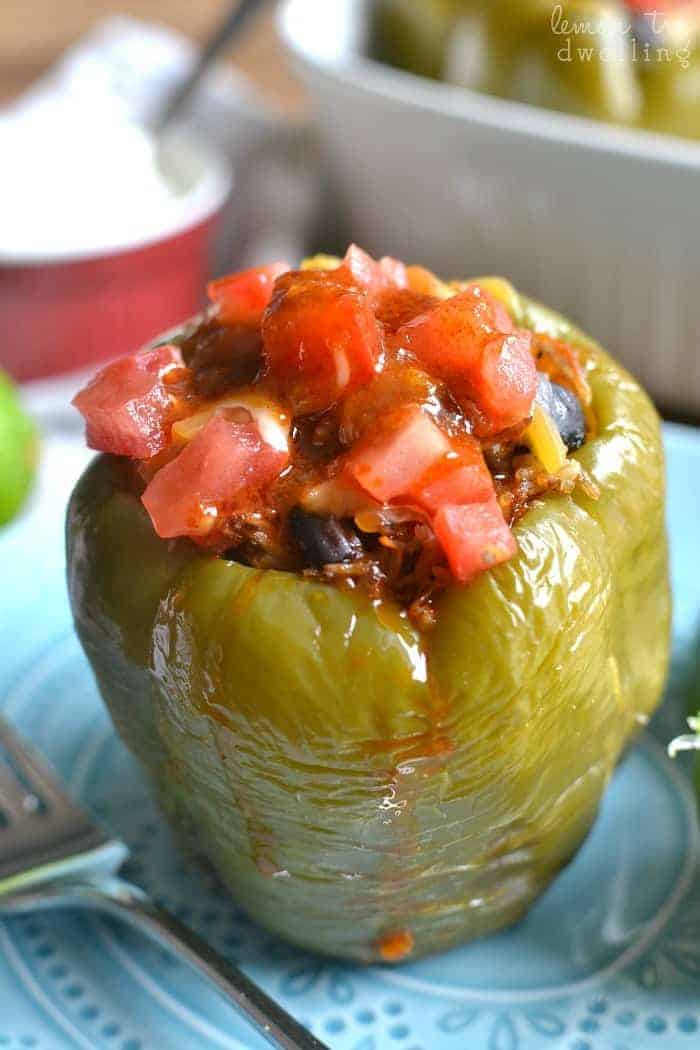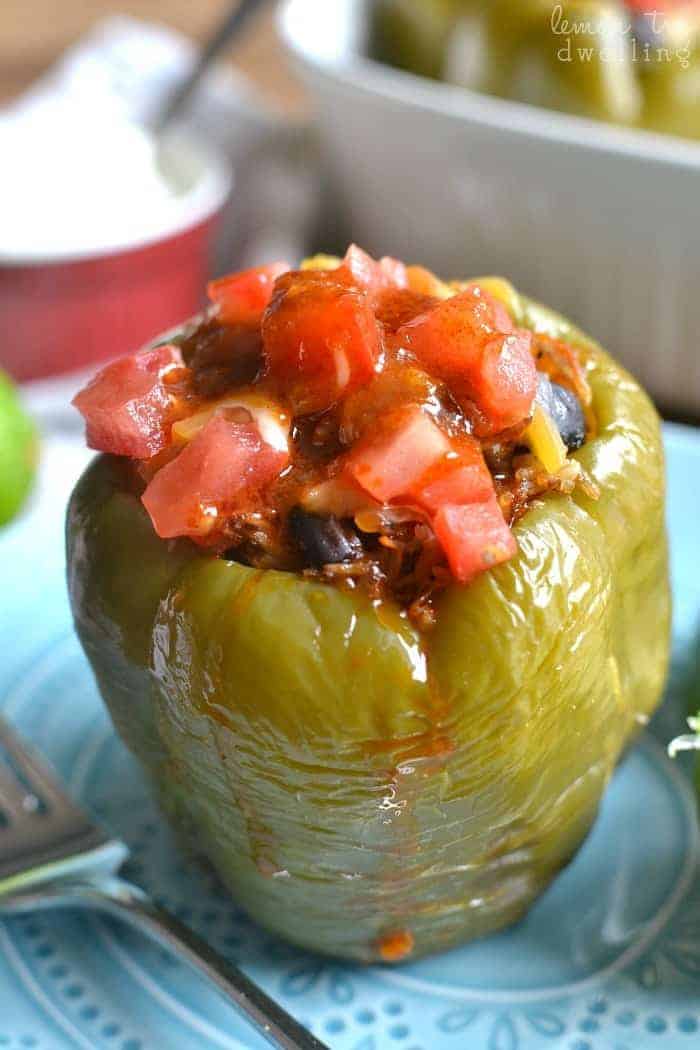 Have you ever noticed how adults and kids seem to want such different things out of life? It's something that's obvious to me every time my kids order mac & cheese at our favorite Mexican restaurant, every time they are in charge of picking out the movie, every time we have trouble making it past the $1 spot at Target because there are just SO many choices.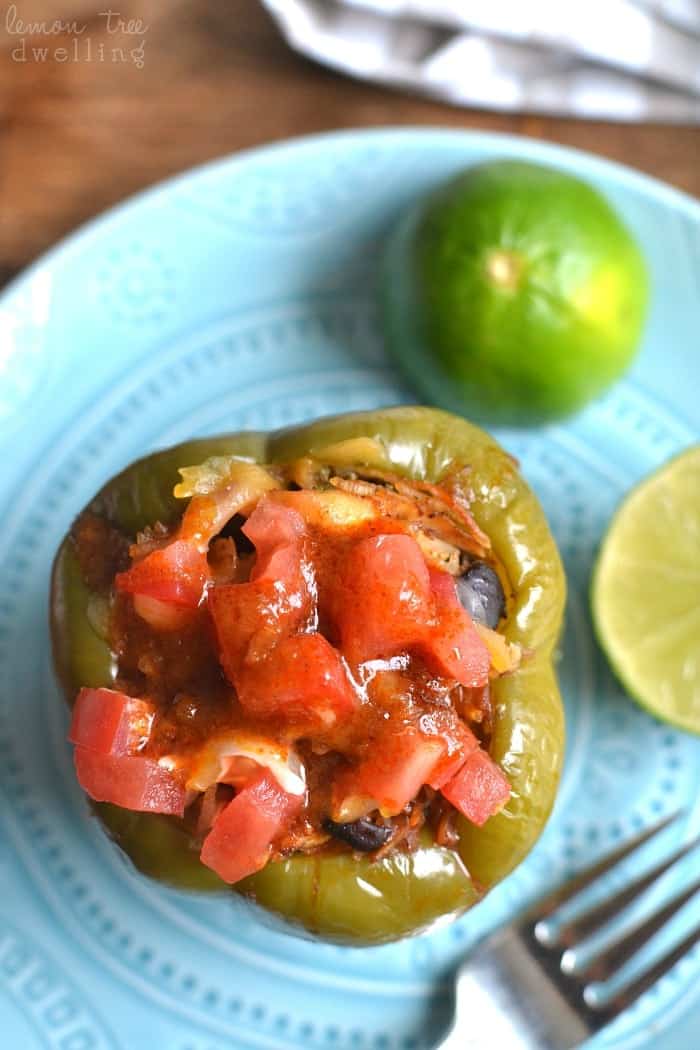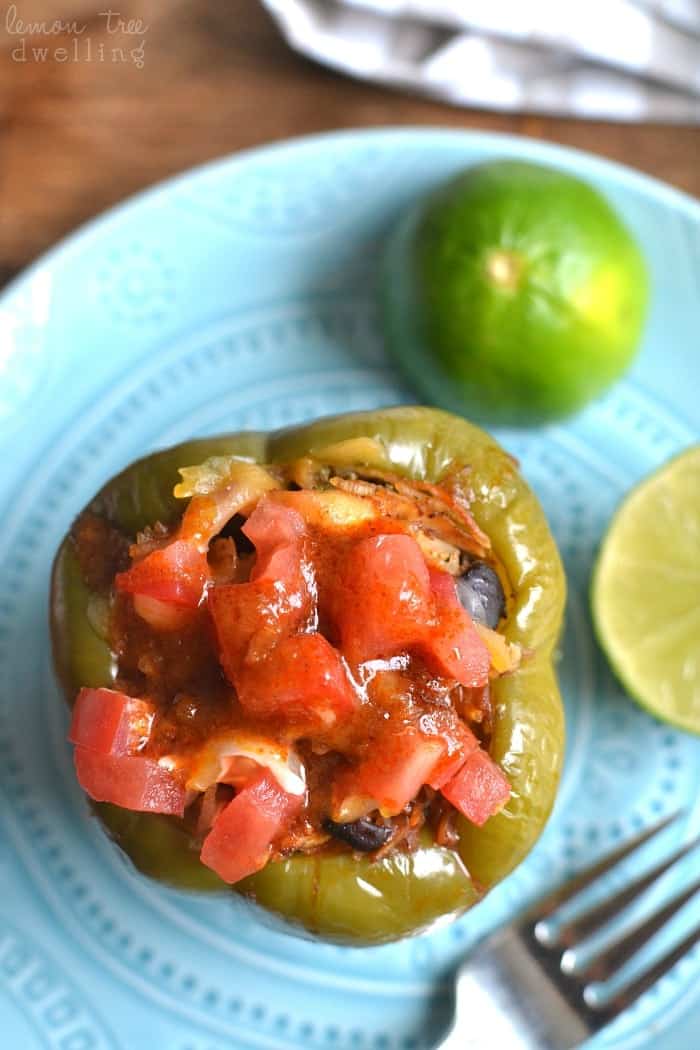 Jorden and I couldn't help but notice it a LOT on our recent trip to Michigan – the way we had to force our kids to do the same things we would have paid someone for. Like take a nap. Or eat a meal. Honestly….at what point does so much change? Because if someone told me I HAD to take a nap or HAD to sit down and eat….I can guarantee I wouldn't be complaining!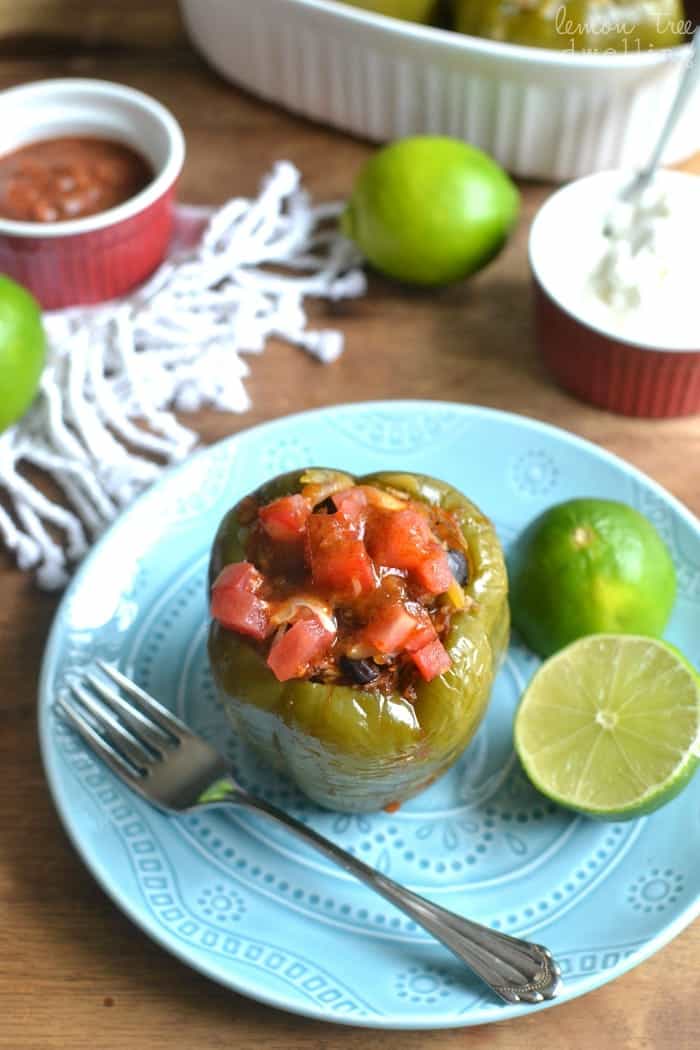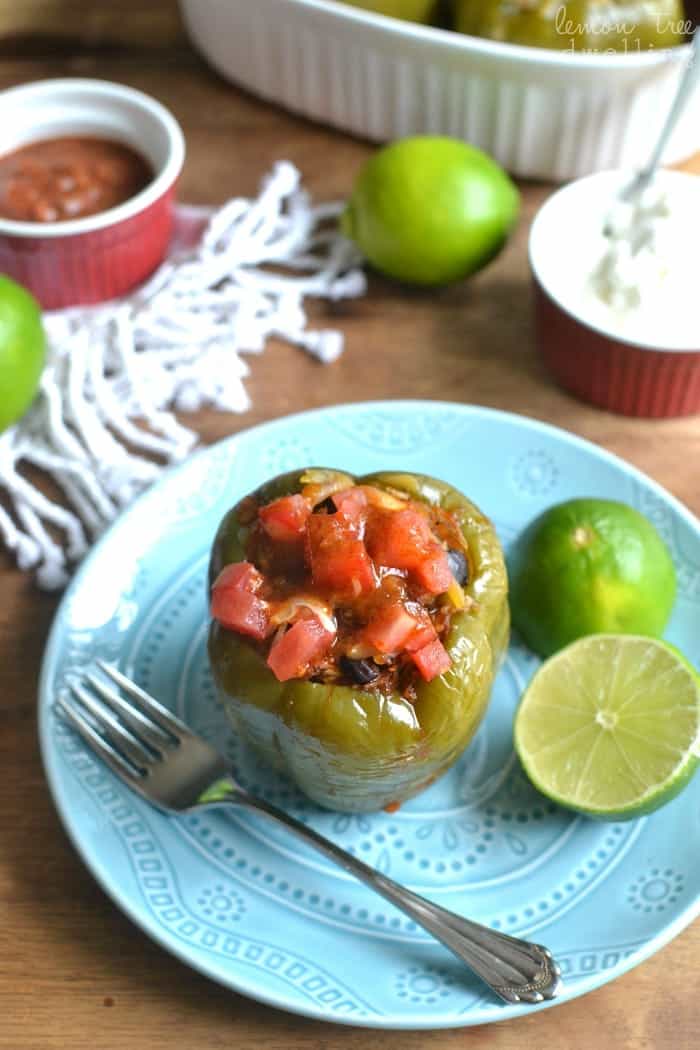 It's a lot like my feelings about stuffed peppers. As a kid, let's just say they were NOT my favorite. But as an adult? A meal inside a pepper is genius! And soooo delicious! You definitely wouldn't have to ask me twice to gobble one down.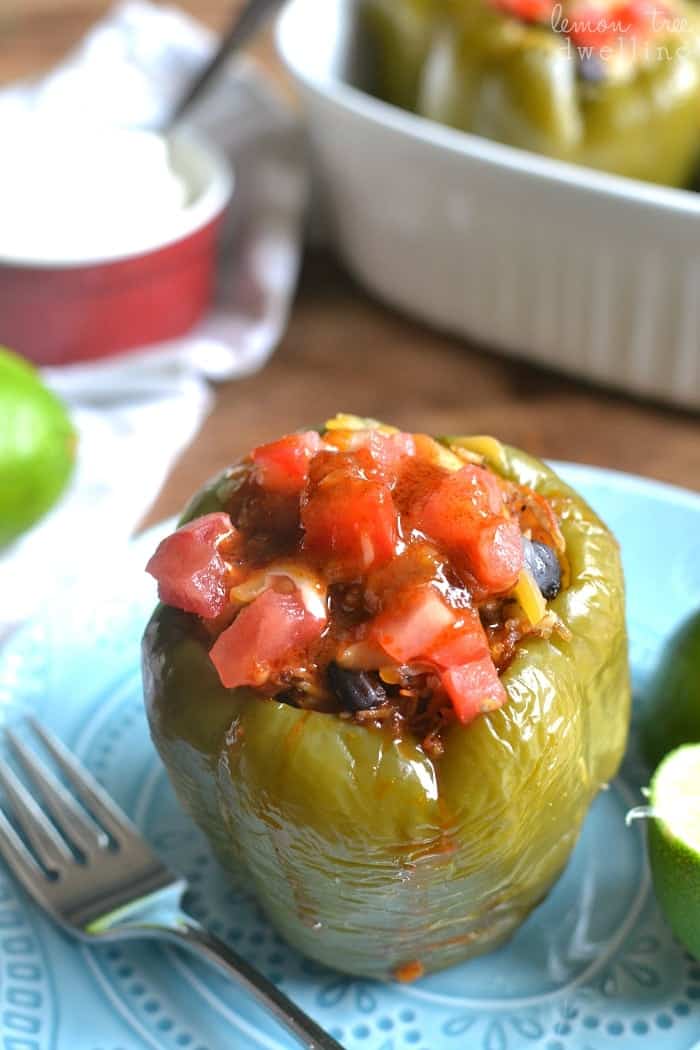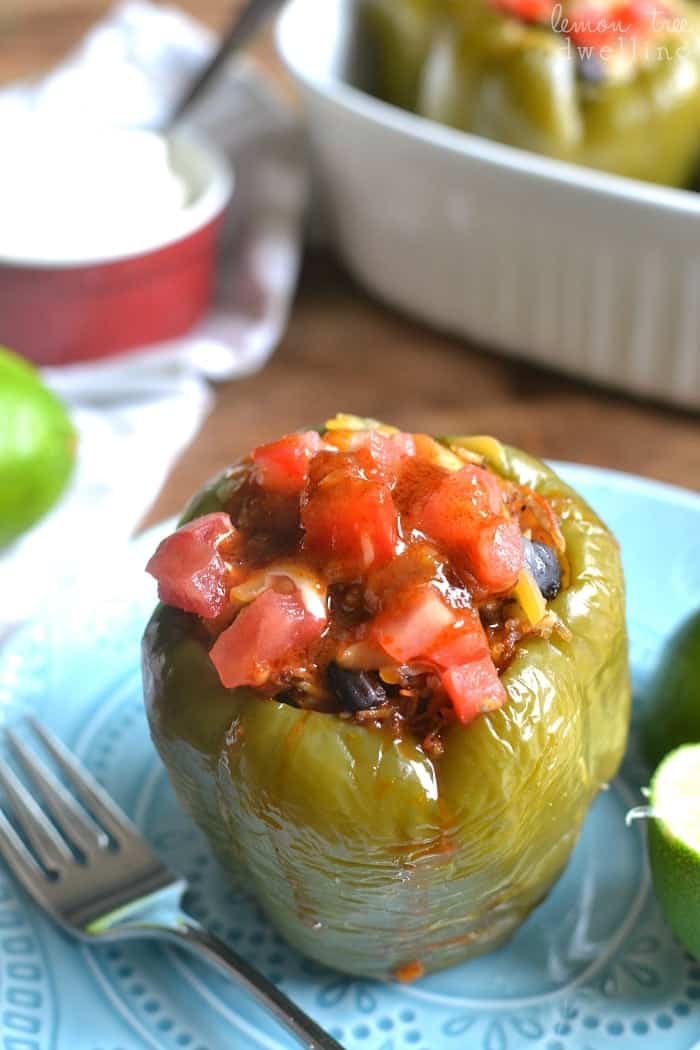 Clearly with age comes wisdom. So now that I'm older and wiser, I decided to give them another go by combining them with one of my favorites: fajitas! And let's just say I would be happy to eat these ANYTIME.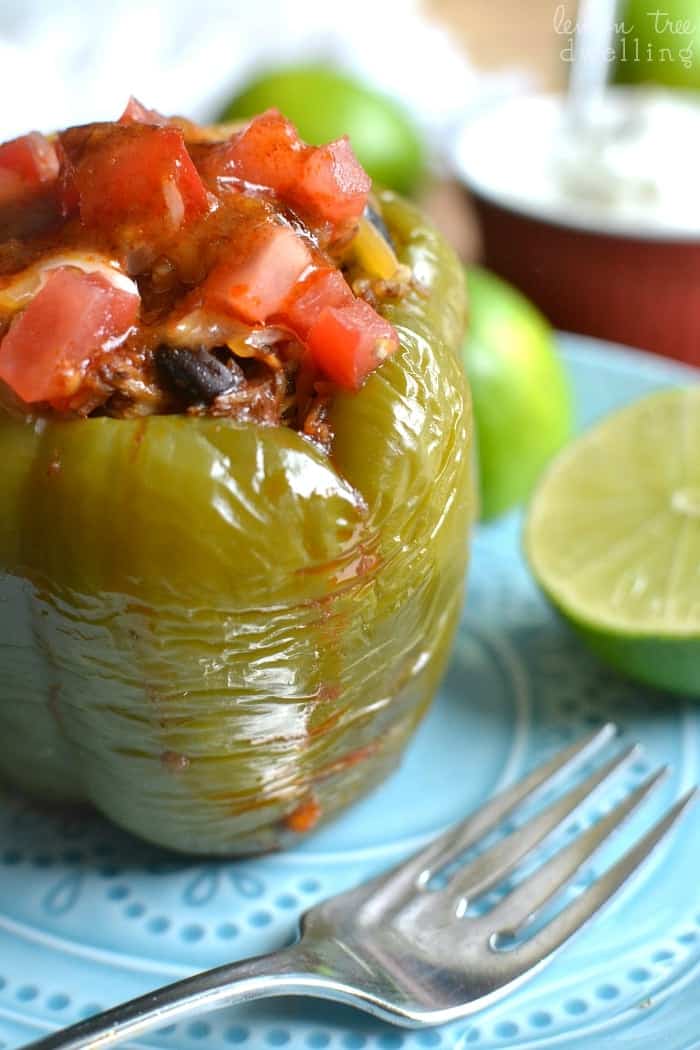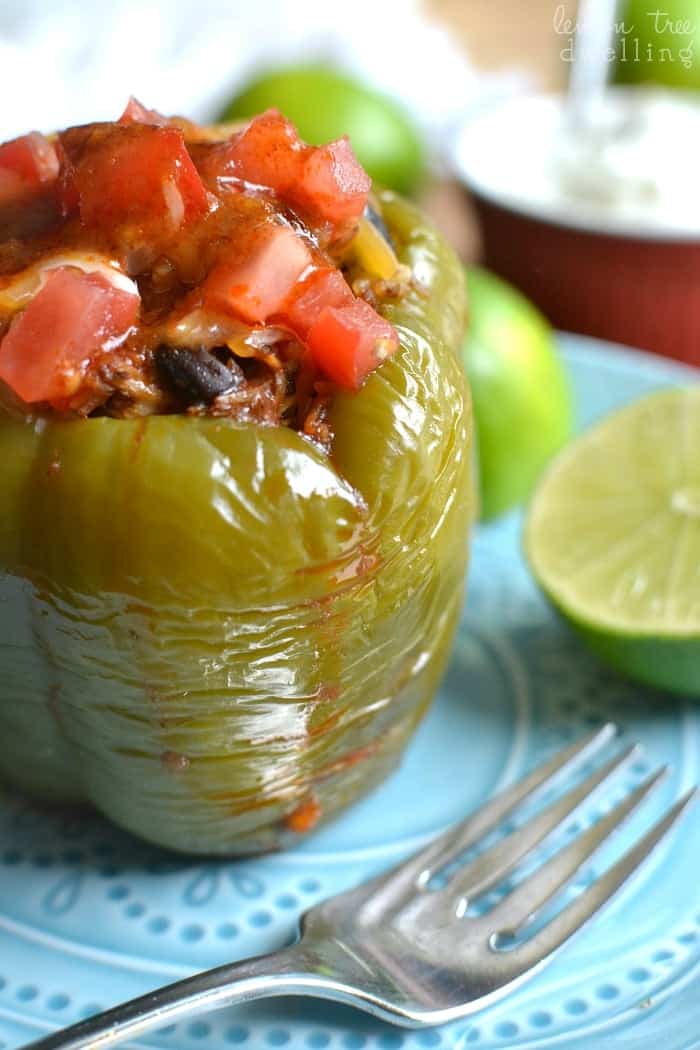 It doesn't hurt that they're one of these easiest meals ever….or that they're a great way to use leftovers…! And it definitely doesn't hurt that they're ready in just 30 minutes. Which makes them perfect for busy weeknights. With (hopefully) no forcing necessary!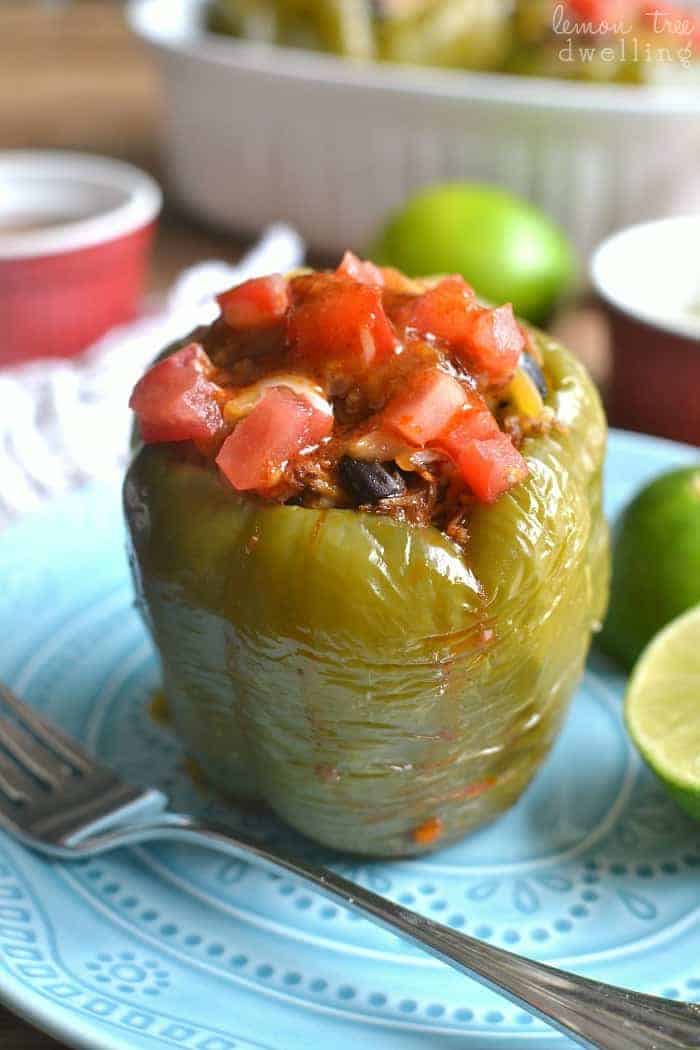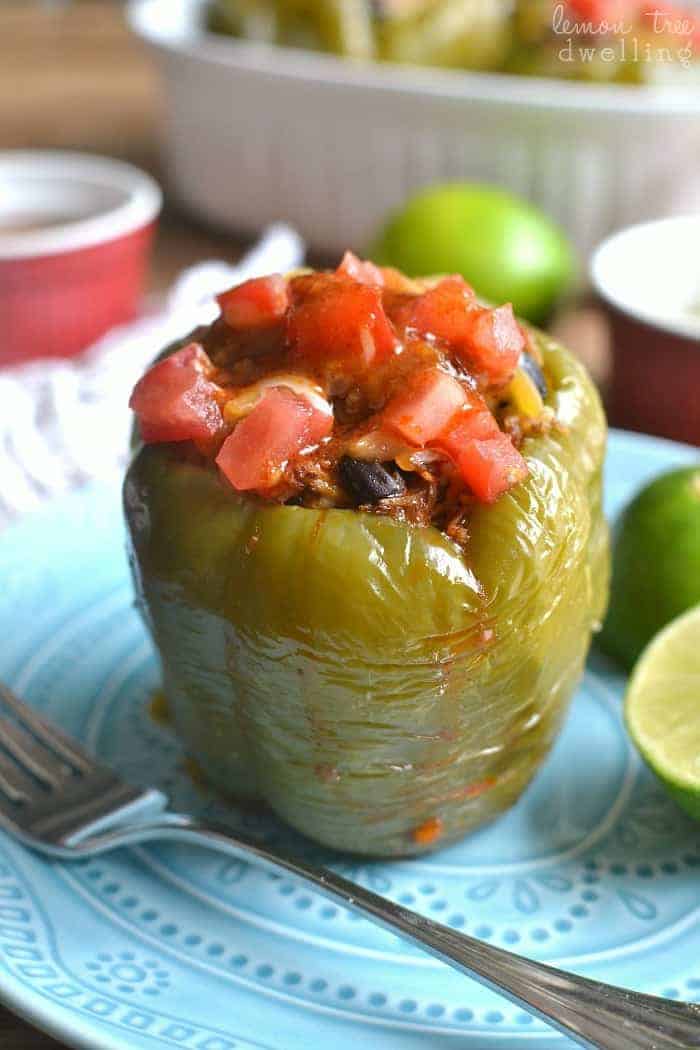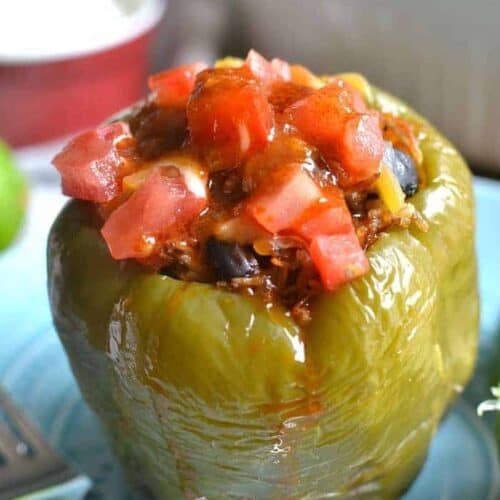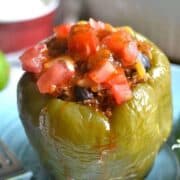 Fajita Stuffed Peppers
Ingredients
6

bell peppers

2

c.

cooked rice

2

c.

cooked

shredded chicken

1

c.

black beans

drained

1/3

c.

diced red onion

1/3

c.

chopped cilantro

2

pkg. fajita seasoning mix

1/4

c.

oil

divided

3/4

c.

water

divided

1/2

c.

shredded cheese
Instructions
Prepare peppers by cutting off tops and removing seeds.

In a large mixing bowl, combine rice, chicken, beans, onion, and cilantro.

In a separate small bowl, combine fajita seasoning mix, 2 Tbsp. oil, and 1/4 c. water.

Pour seasoning mixture over rice mixture and stir to combine.

Fill peppers to the top with rice mixture.

Place in a shallow oven-proof dish and sprinkle with shredded cheese.

Combine remaining fajita seasoning mix, 2 Tbsp. oil, and 1/2 c. water in a small bowl.

Pour into baking dish surrounding peppers.

Cover peppers with foil and bake at 400 degrees for 30 minutes.

Spoon sauce from pan over peppers before serving.