Shrimp Fajita Quinoa Bowls are a healthy, easy, delicious new way to enjoy fajitas!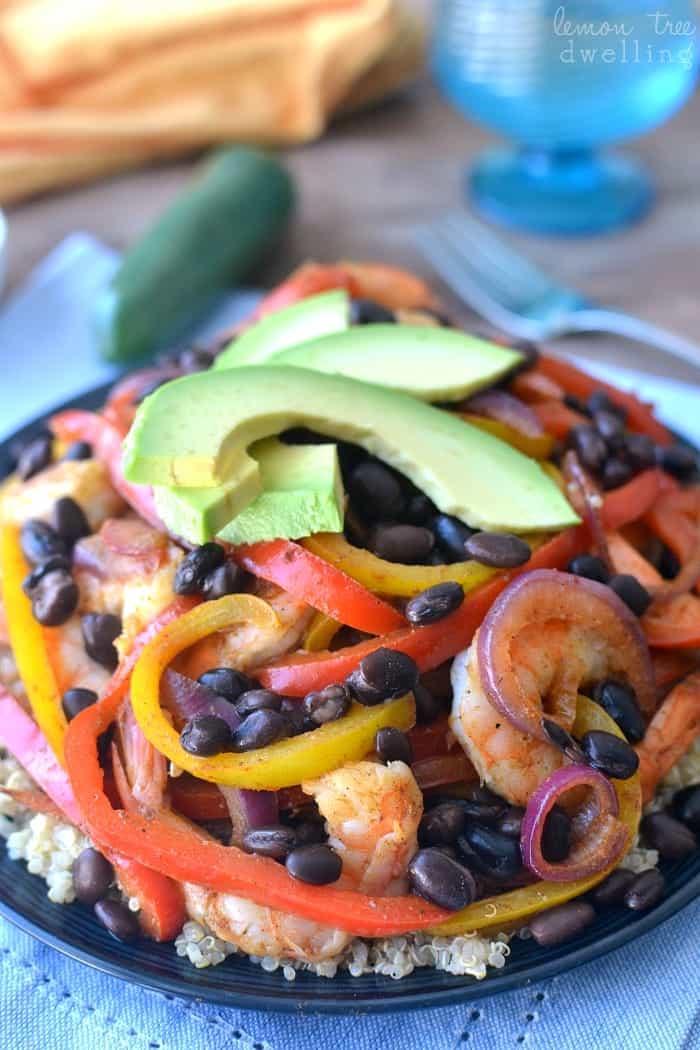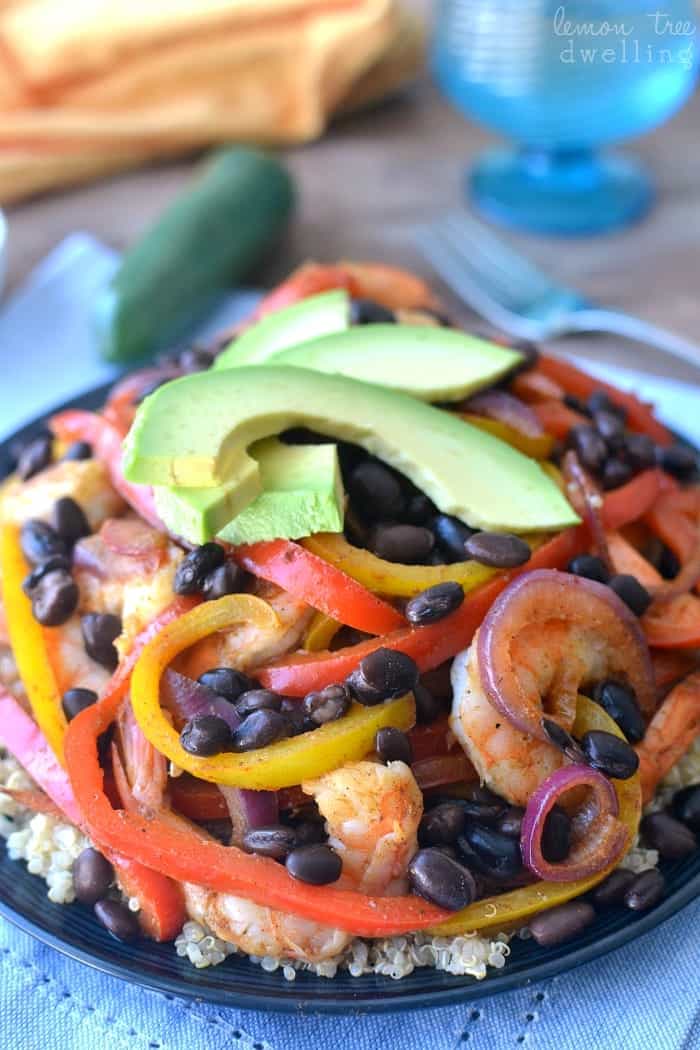 You guys. Nora starts school this year. God help me!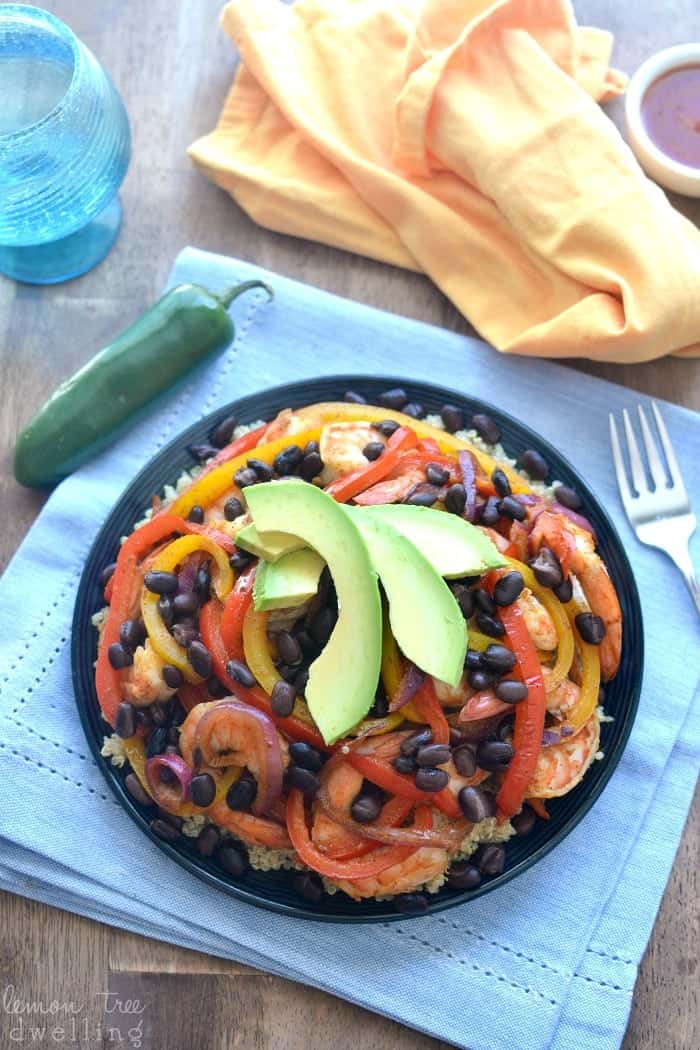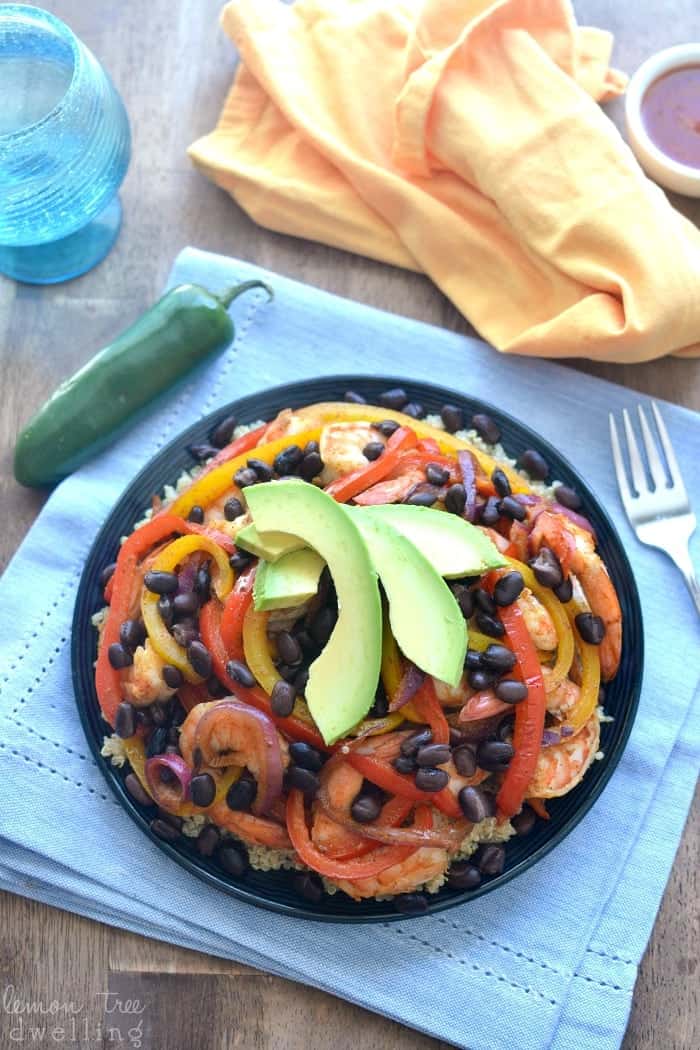 Honestly, I have no idea what to expect. And my feelings could not be further across the board! Excitement, nervousness, relief, hope, and even a touch of sadness….I have felt them all. And if you ask me where I ended up, I couldn't even tell you. It changes by the minute!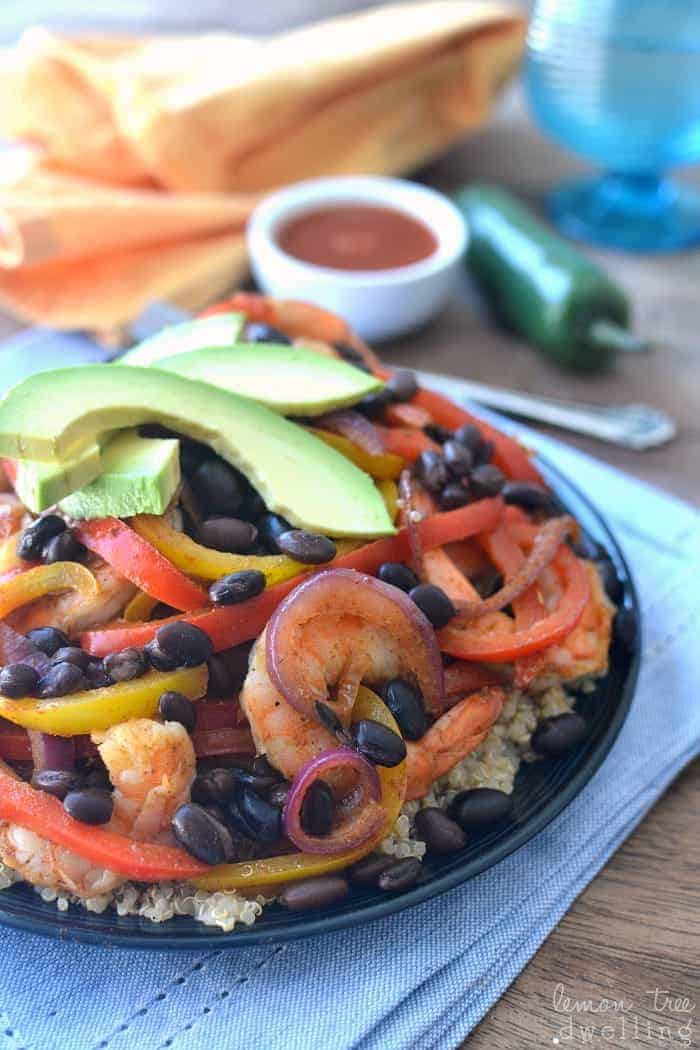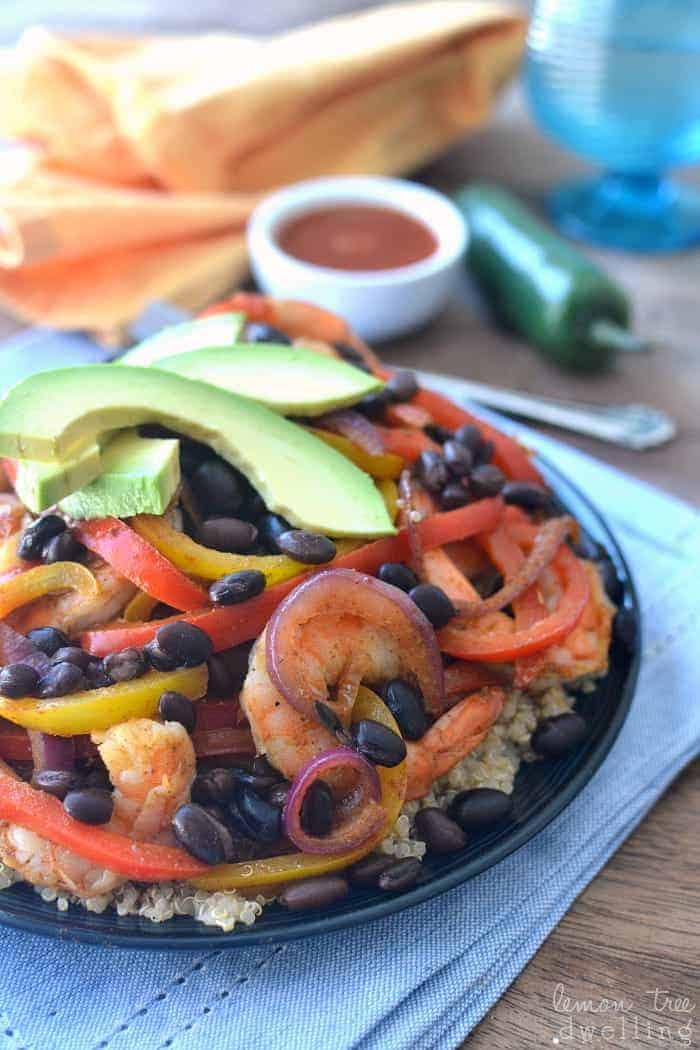 Because, as you may have gotten by now, Nora is our little firecracker. She is passionate and challenging and has definitely made the last few years quite interesting. But she's also smart and loving and funny and a whole lot of fun…..when she wants to be. Which is exactly why I'm kind of a wreck about her starting school! You never know what you're going to get!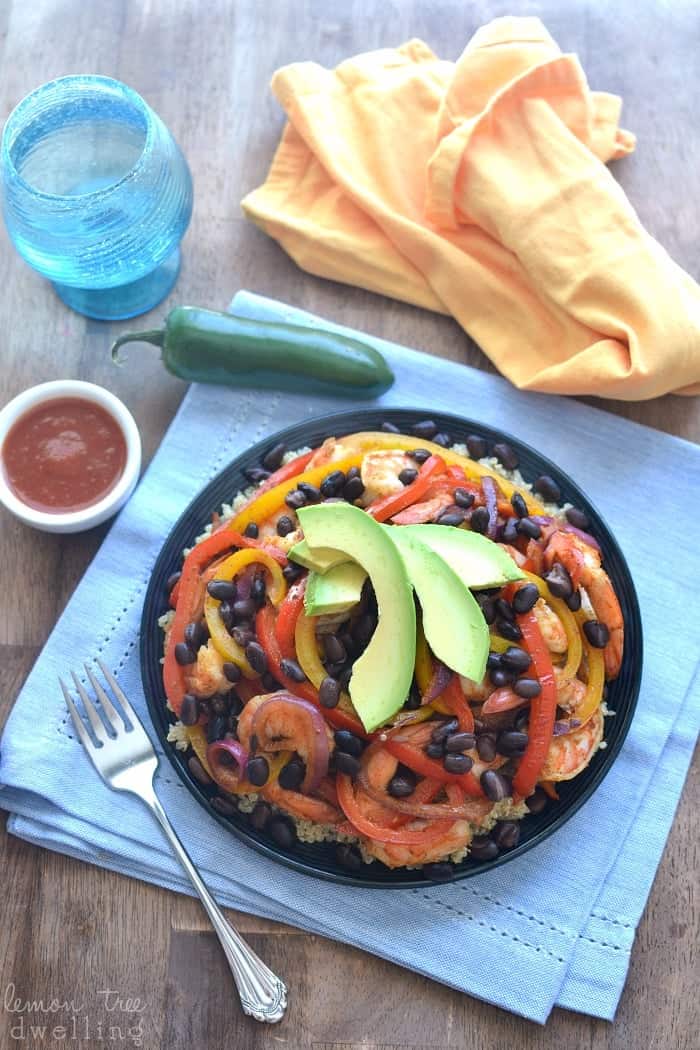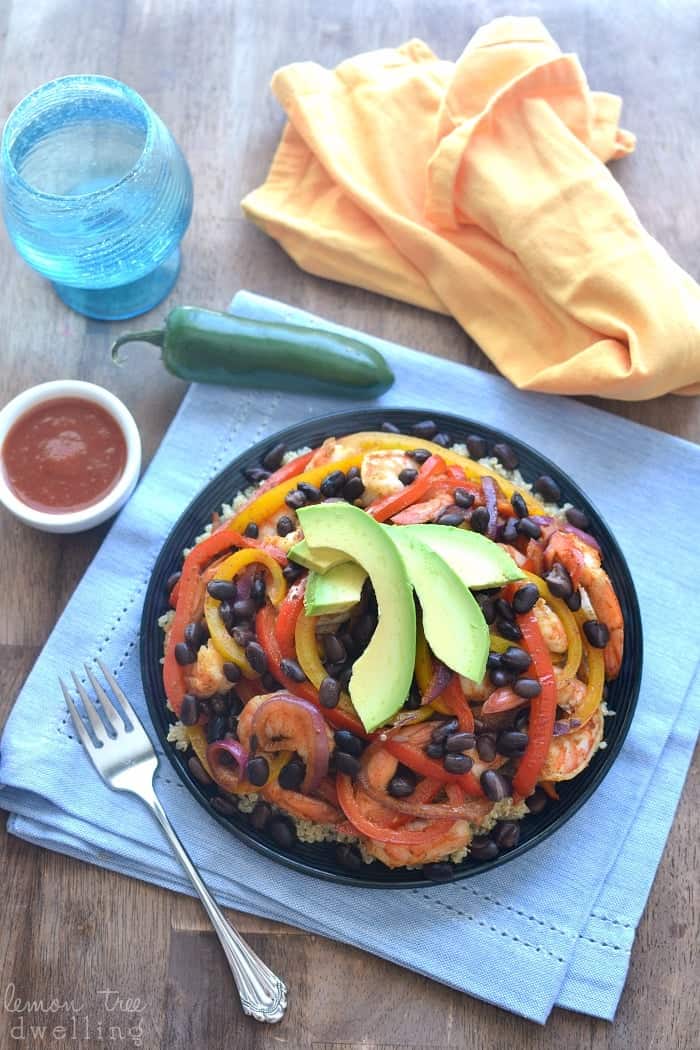 I have visions of time outs and tantrums and phone calls home. And I have hopes that school will be exactly what she needs to turn it all around. I guess only time will tell….and in the mean time, all we can do is cross our fingers and hope for the best. That….and drown our worries in comfort food.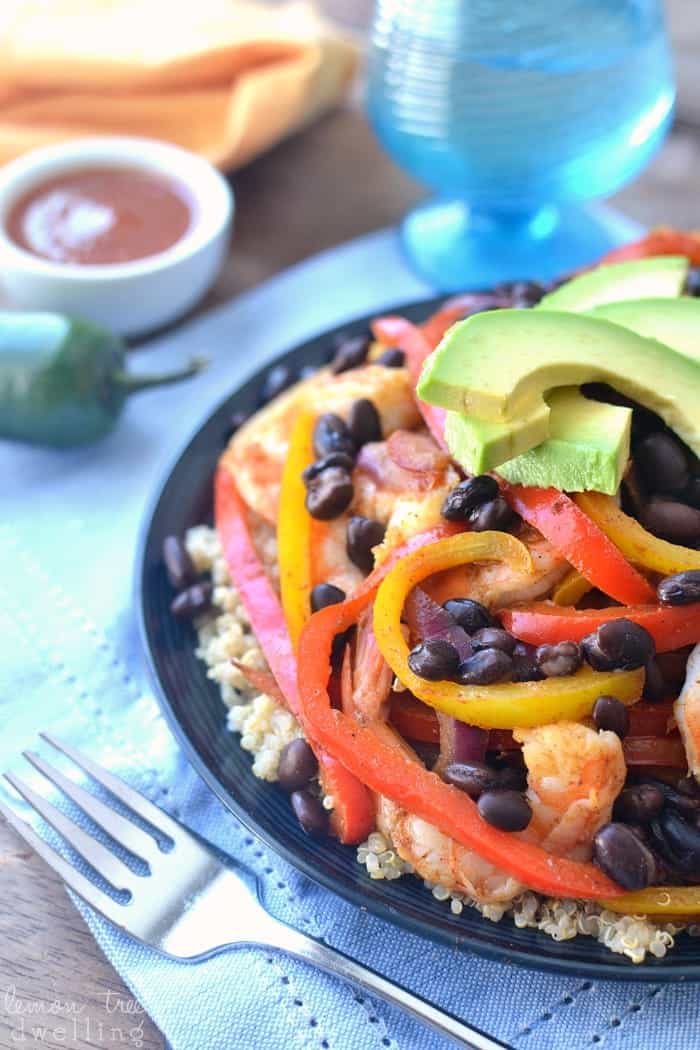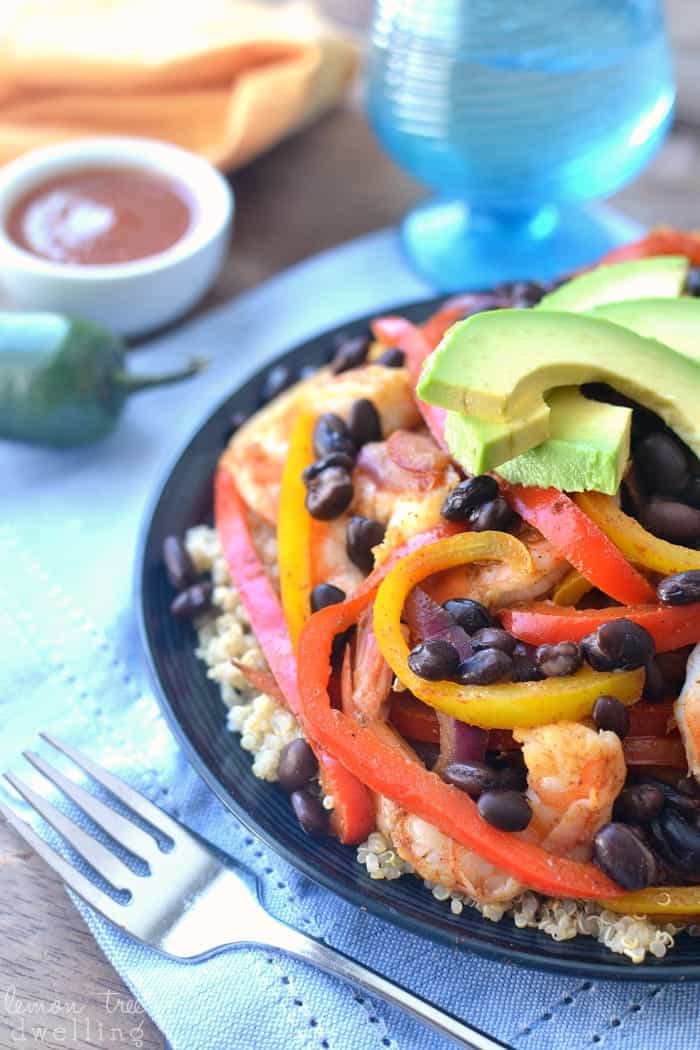 These Shrimp Fajita Quinoa Bowls are the BEST kind of comfort food – healthy, satisfying, and so delicious. Truth be told, I could eat them every day…..and once Nora starts school, I just might! Try them. You'll see what I mean.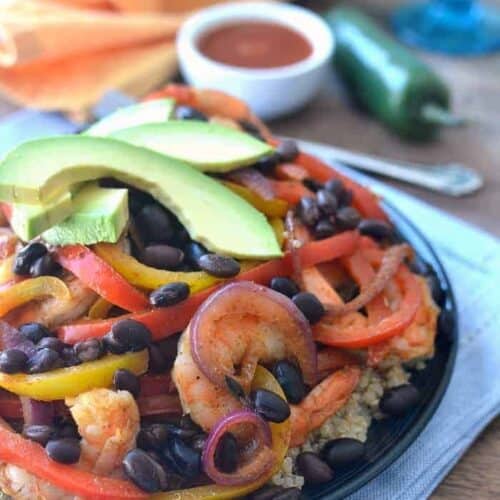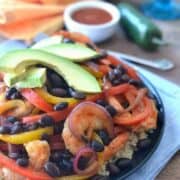 Shrimp Fajita Quinoa Bowls
Ingredients
4

c.

cooked quinoa

1

yellow pepper

sliced

1

red pepper

sliced

1

small purple onion

sliced

2

c.

cooked shrimp

1/2

c.

black beans

1/2

avocado

sliced

For seasoning:

1

Tbsp.

chili powder

1

Tbsp.

tobasco sauce

1 1/2

tsp.

cumin

1

tsp.

lime juice

1/2

tsp.

kosher salt
Instructions
Saute peppers and onions in a medium skillet until tender-crisp.

Stir in shrimp and seasonings.

Divide quinoa evenly among plates or bowls; top with fajita mix and black beans.

Garnish with avocado.