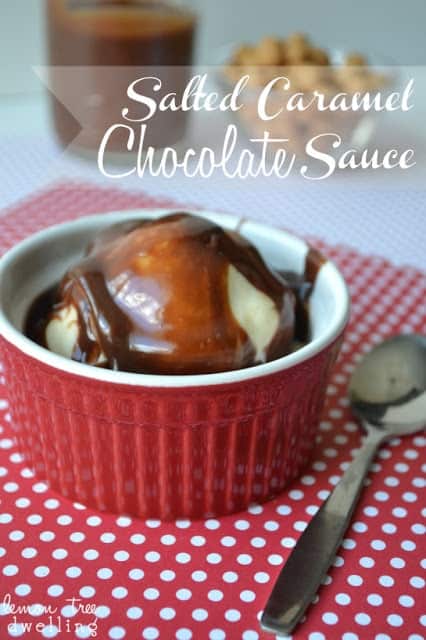 I have a confession to make: this recipe was actually a HUGE fail! Okay….not in its finished form…but that's only because its finished form is not at all what I set out to make. SCORE!! I have always wanted to have a successful recipe fail – you know – one of those great recipes that is created by accident…..? I feel like it's one of the only types of failure that actually signifies success….(you must be somewhat successful if you can salvage the mess….ha!)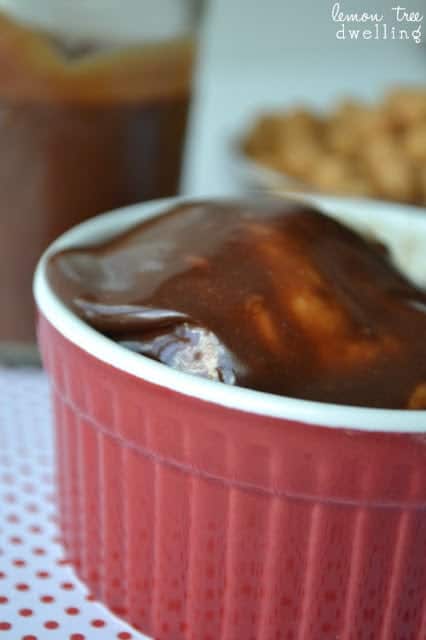 My original plan was to make a salted caramel coating….I guess I didn't realize the result of melting caramels and chocolate chips together would be a gooey mixture that doesn't harden….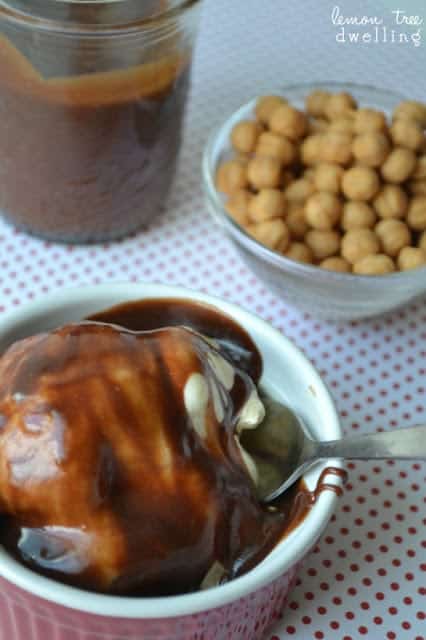 ….but instead clumps together in a completely unappetizing way. Luckily I thought quickly and threw in some butter and, after checking the caramel package, some water. And it worked! The clumping stopped and the mixture melted nicely….and after I threw in some coarse salt, it tasted amazing….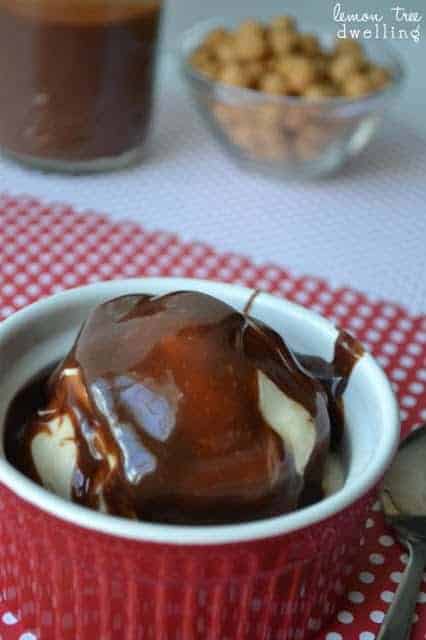 …..but I couldn't get over the fact that it was kind of grainy. Not really what you want on your ice cream. So I tried one more time, replacing the water with heavy cream, and……voila! It was perfect!!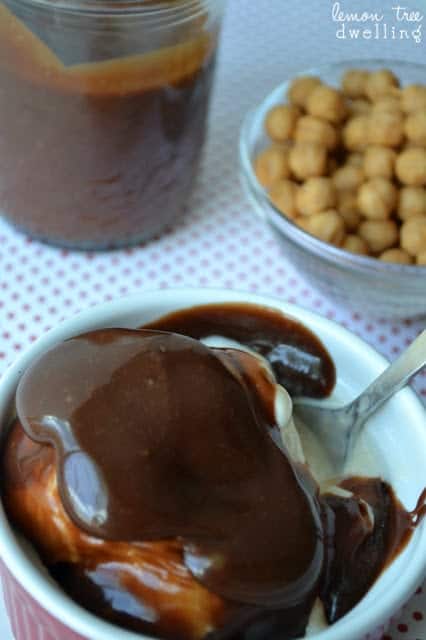 So good that I put double on mine!! I'm saying it helps my throat feel better after surgery….but let's be serious – salted caramel? Probably not the best for a throat in pain. I can't help it… it's just. that. good.
Salted Caramel Chocolate Sauce
1/2 c.

semisweet

chocolate chips
1/2 c. Kraft caramel bits (or 12

Kraft caramels)
1/2 tsp. coarse salt (or more

, to taste)
1. Combine chocolate chips, caramels, and butter in a small saucepan

or

microwave-safe bowl

.
2. Melt over medium heat (in microwave 30 seconds) until partially me

lted.
3. Add heavy cream and continue melting, stirring occasionally (in microwave

stir every 30 seconds) until completely melted.
Enjoy over ice cream, fruit, brownies, or whatever your little h

eart desires 🙂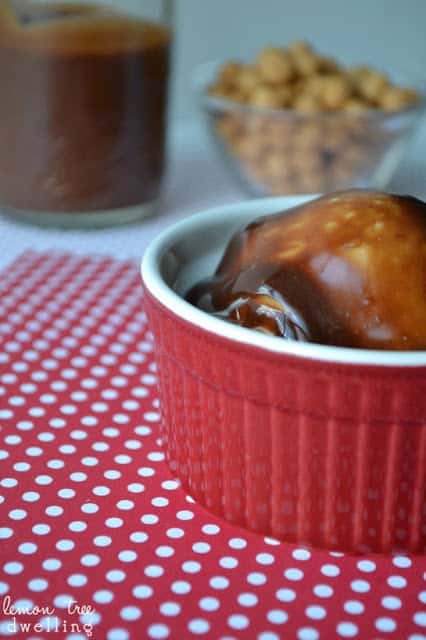 Thanks for taking a peek inside my Lemon Tree Dwelling!
I hope you feel right at home 🙂
-Cathy