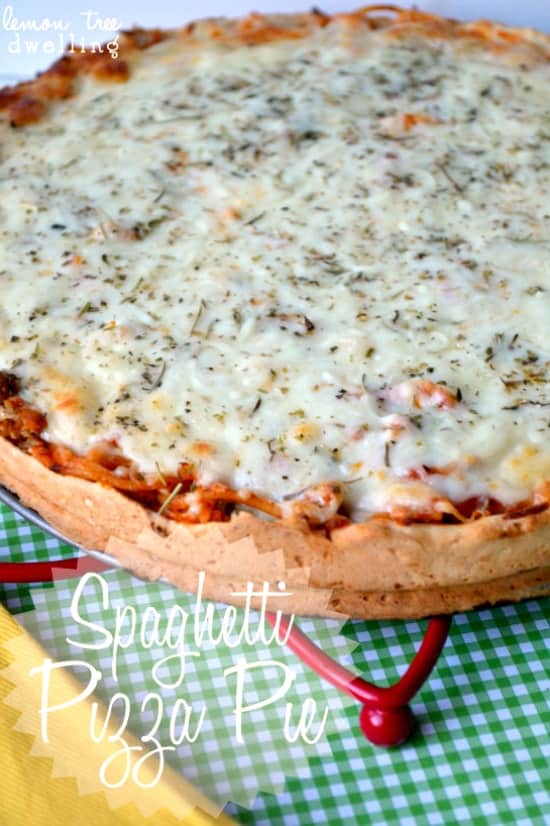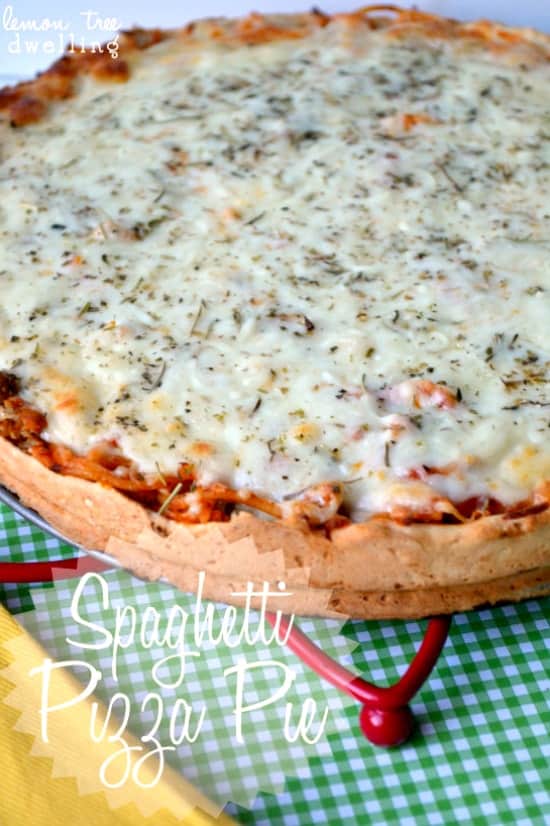 Is it just me….or do leftovers in the fridge induce stress? Maybe it's because of the way I was raised (clean plate club, anyone?) or maybe it's because I know the time and money that went into making the meal….but when I see containers of food piling up on the shelves, I feel like I need to come up with a plan….quick!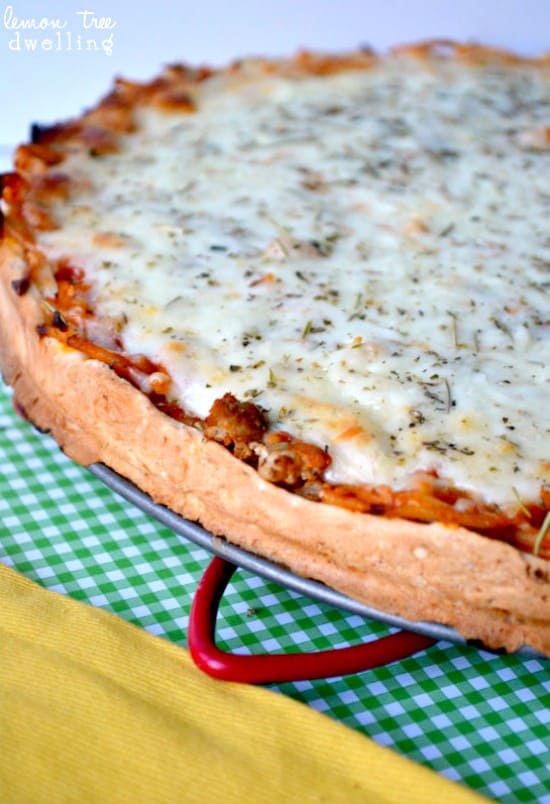 So when I peeked in the fridge the other day and saw the spaghetti (still) sitting there from a few nights earlier….the same spaghetti I had unsuccessfully tried to get my kids to eat for lunch 2 days in a row… I could feel myself getting worked up. With the kids on spring break and Jorden taking the end of the week off, I knew I'd be left with no other option than to toss it….unless….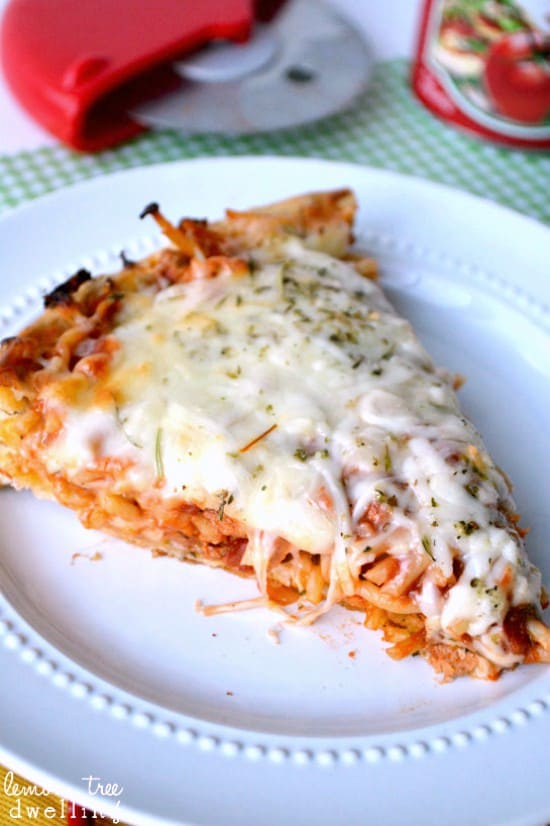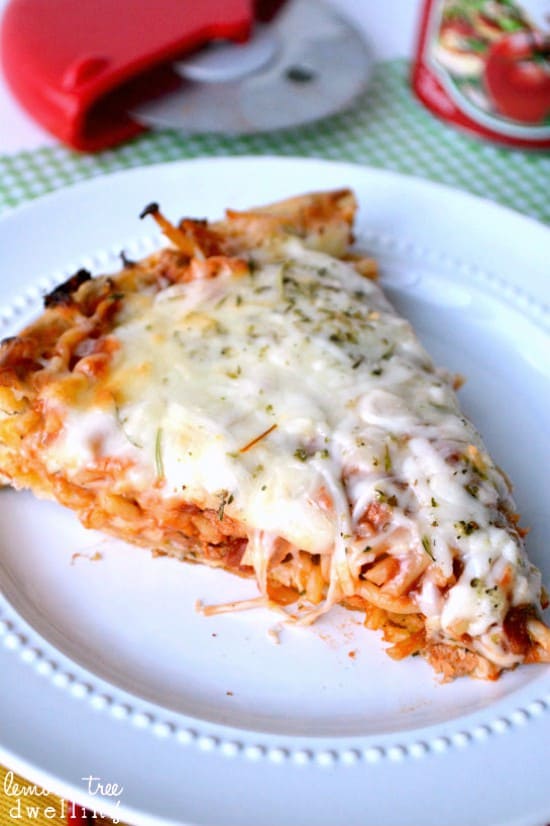 I could come up with another plan! Enter Spaghetti Pizza Pie – spaghetti in a garlic-butter pizza pie crust….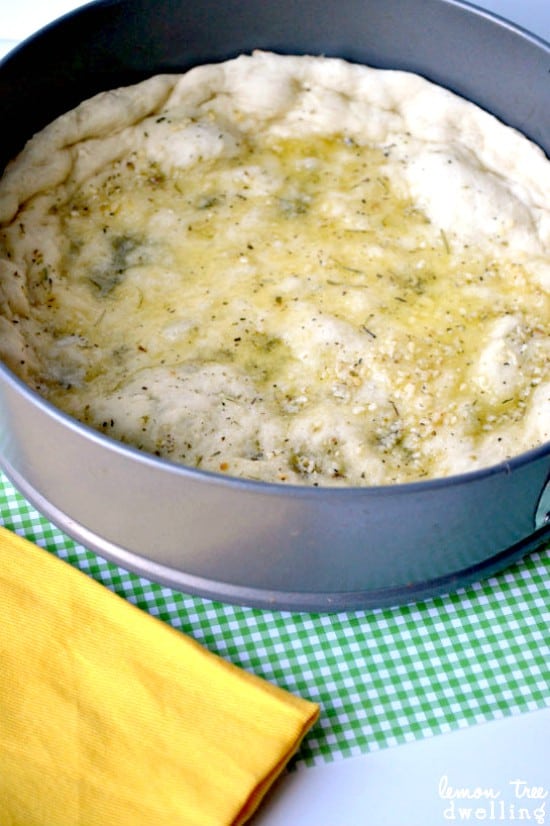 covered in melted cheese and served up like pie….or pizza….or a little bit like spaghetti. You pick!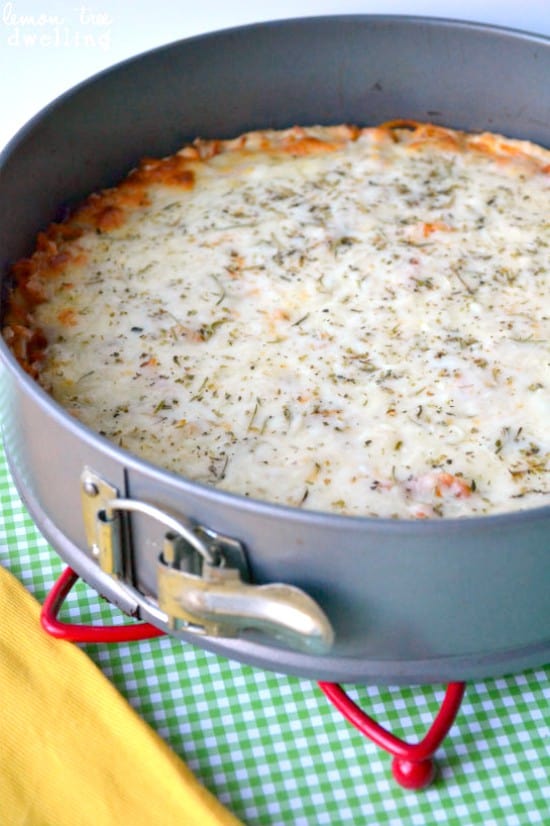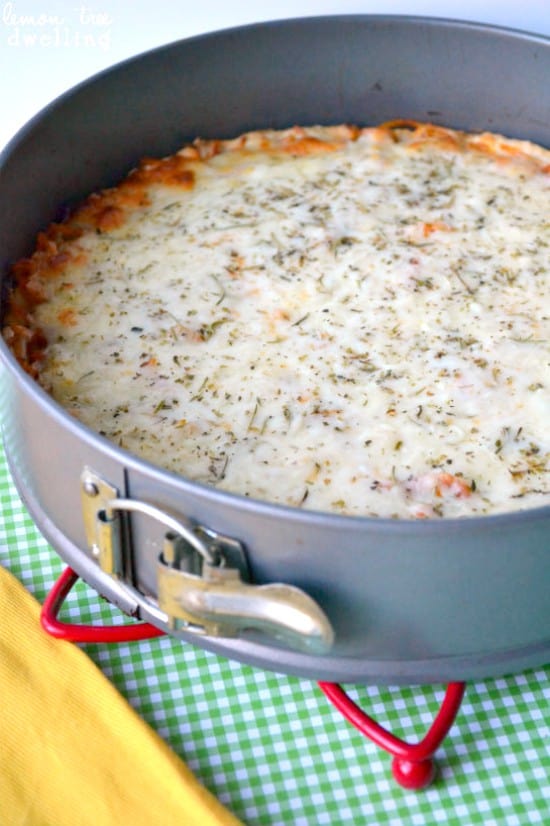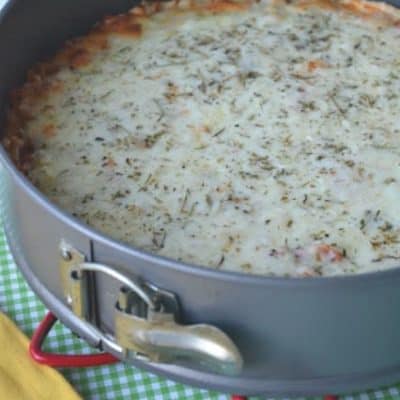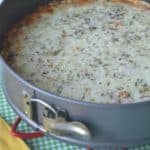 Spaghetti Pizza Pie
Ingredients
1

6.5 oz package pizza crust

4

Tbsp.

butter

melted

2

tsp.

minced garlic

1/2

tsp.

kosher salt

1/2

tsp

Italian seasoning

4

c.

leftover spaghetti

approximate

1/2

c.

pizza sauce

2

c.

mozzarella cheese
Instructions
Preheat oven to 450 degrees.

Mix pizza dough according to package instructions. Spread on bottom and up sides of lightly greased springform pan.

Combine melted butter, garlic, salt, and Italian seasoning. Pour over crust and bake 5 minutes.

Remove crust from oven; top with spaghetti (packed down), pizza sauce, cheese, and additional Italian seasoning.

Bake 15 minutes or until cheese is melted and edges are golden brown.