Raspberry Cheesecake Smoothies are an easy breakfast smoothie with only 5 ingredients. This healthy smoothie is a perfect quick snack or a delicious Valentine's Day treat.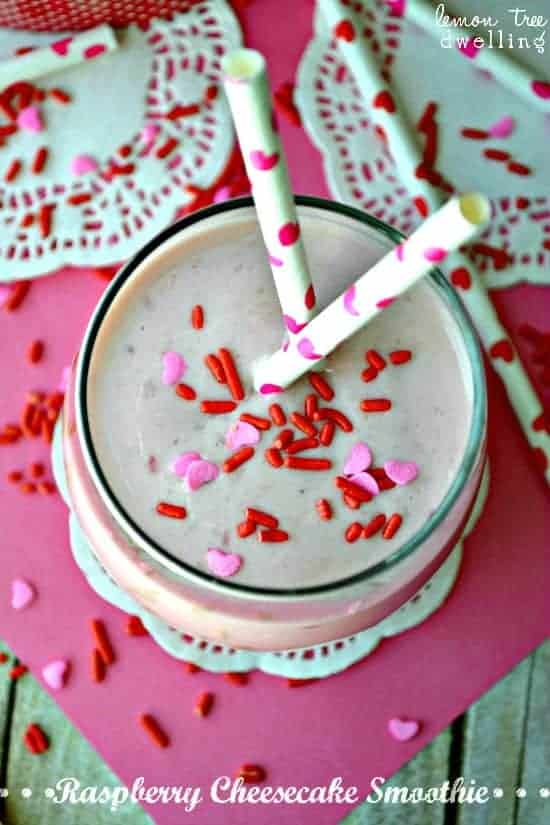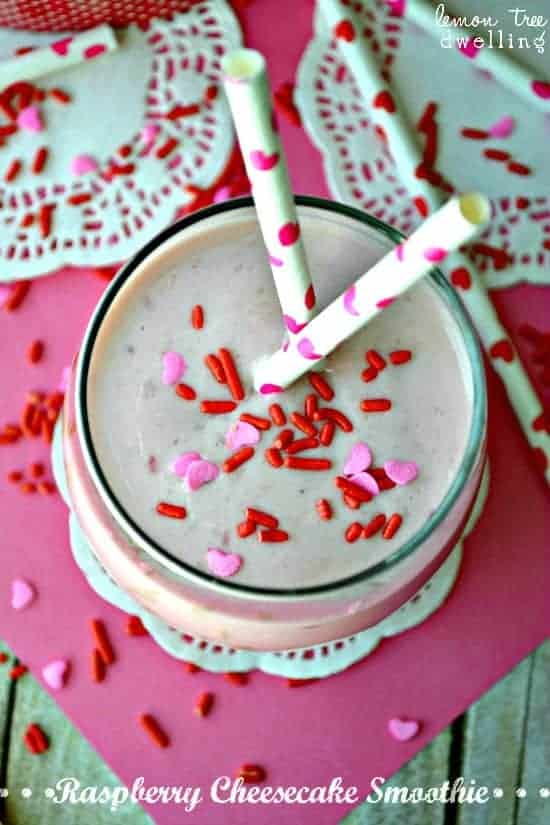 Mornings at our Lemon Tree Dwelling have become all too predictable. Especially weekday mornings. There are certain things I have just come to expect…..like the girls asking for the iPad the second they wake up, like dissatisfaction with breakfast options, like arguments over the 2 kitchen stools, like tears over clothing choices, like last minute scrambling to get out the door and on the bus…..like me wondering what could possibly break us out of our morning rut…!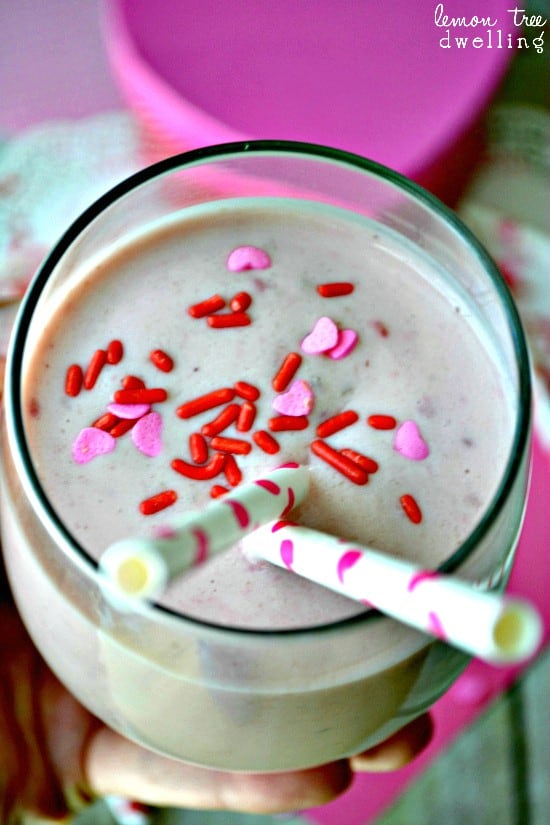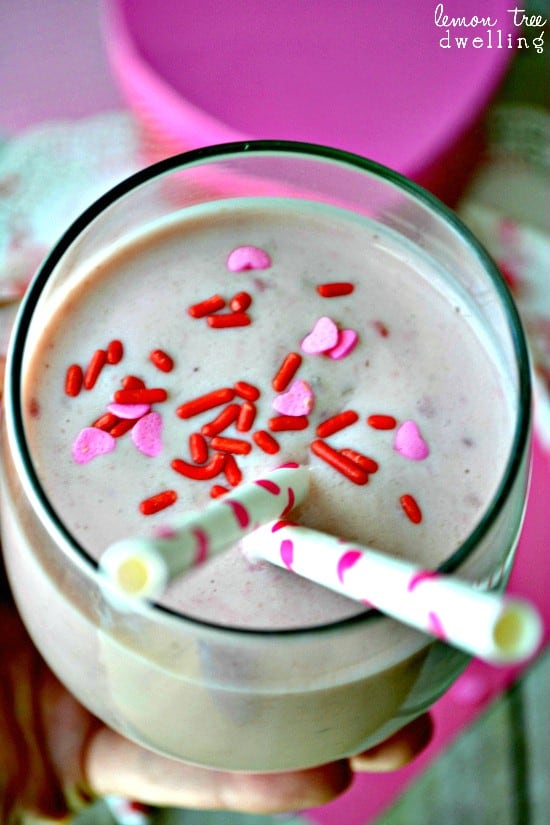 Every now and then, something new and interesting comes along……Banana Streusel Bread, Red Velvet Cheesecake Crescent Rolls, donuts (when Dad's in charge), Blueberry Monkey Bread….and the morning rut is altered. At least slightly. But as soon as those things are gone (and trust me….they don't last long!) it's right back to status quo (a.k.a. morning chaos!!)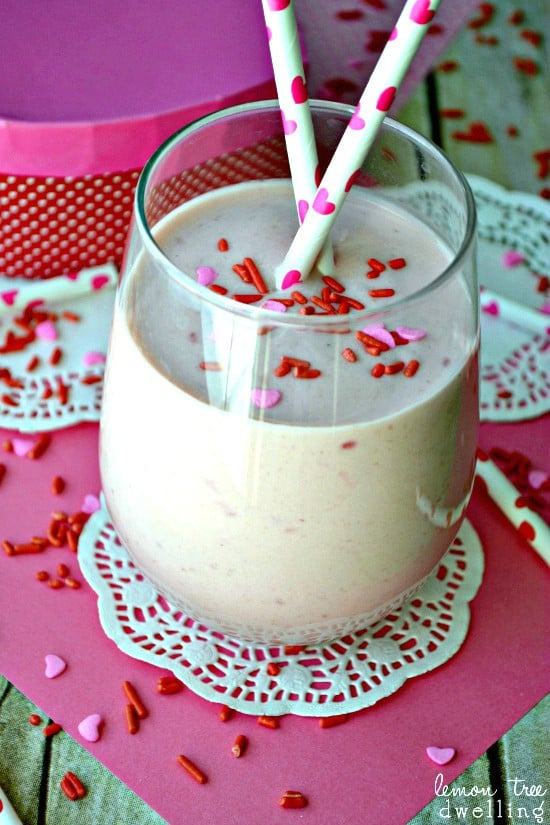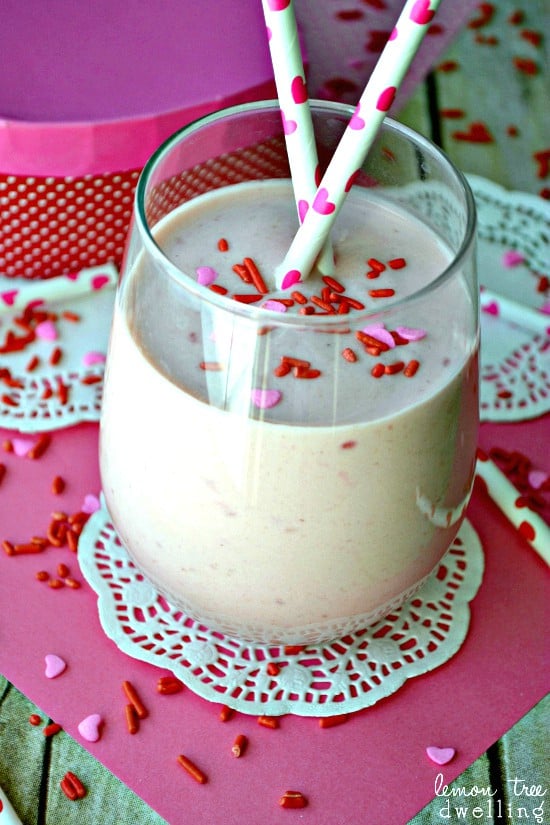 Raspberry Cheesecake Smoothies – A healthy breakfast
Which is why, when an idea comes along that's as big a hit as these smoothies….and as easy to replicate….I know I've discovered something great! And not just great, but life-changing!! I know that might sound dramatic, but any morning I don't have to listen to grumbling about breakfast is life-changing!! Even better? When I know that what my kiddos are eating is good for them. That it will get them through a full morning of school….without complaining to the teacher that they didn't eat breakfast! (Yes, that has for sure happened. NOT because breakfast wasn't offered!)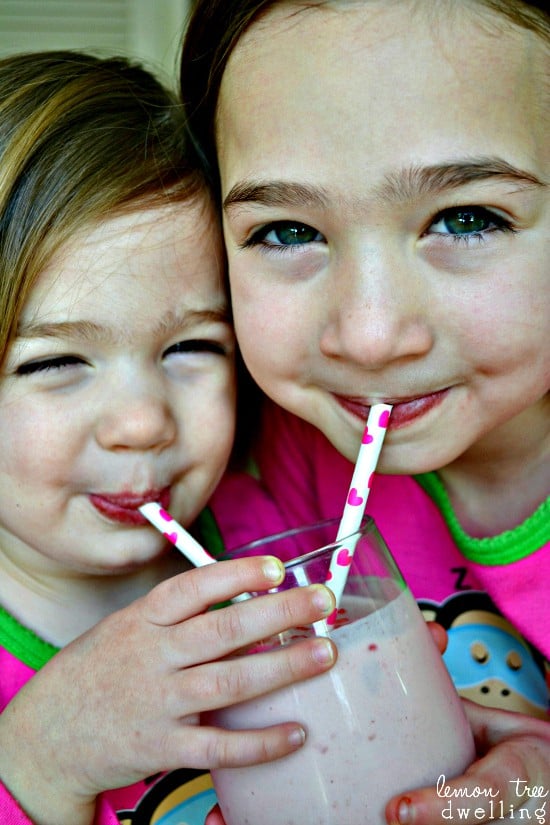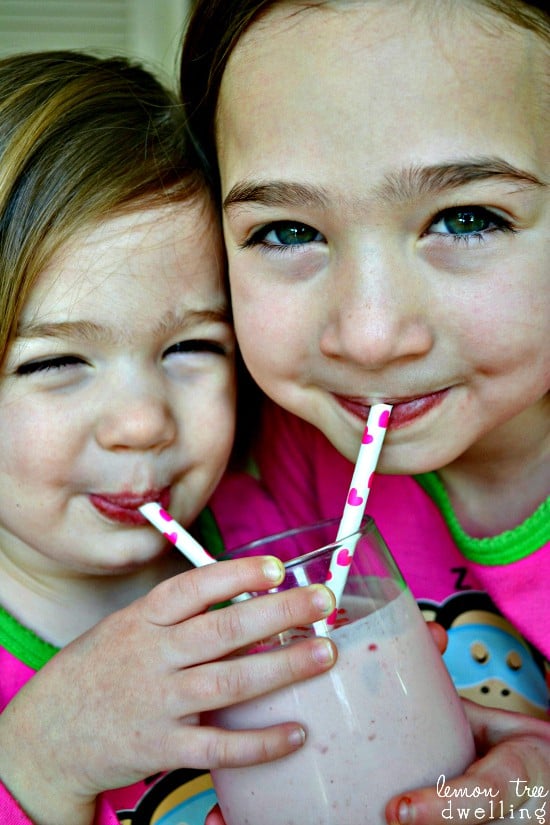 The flavors for this smoothie were inspired, of course, by Valentine's Day….but by no means do they need to be exclusive to the month of February! Cheesecake is one of our favorites….and cheesecake with fruit is the best combination ever! I could see us making this smoothie all the time, and occasionally swapping out the raspberries for strawberries, blueberries, mixed berries, cherries, anything to keep it fresh and interesting! So that even if I have to listen to arguments over stools and clothes and iPads…the few minutes of breakfast can be peaceful. Hey – when you have 3 kiddos, what more can you ask for?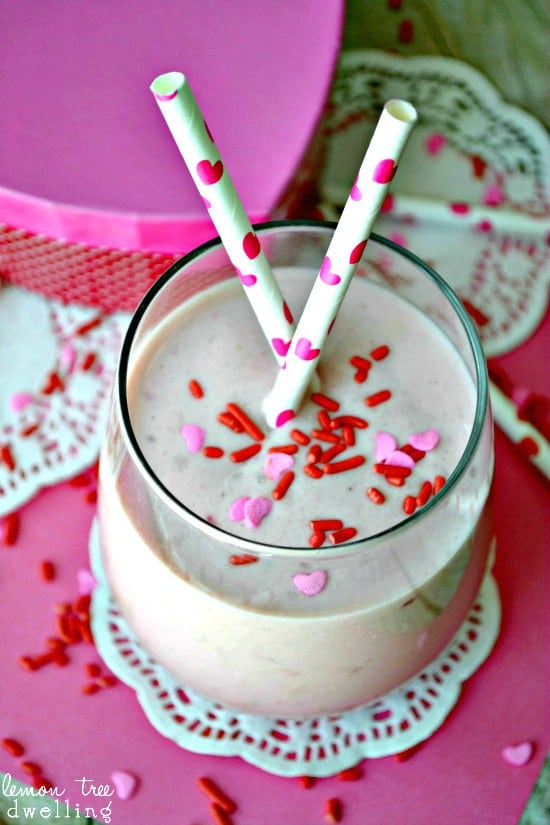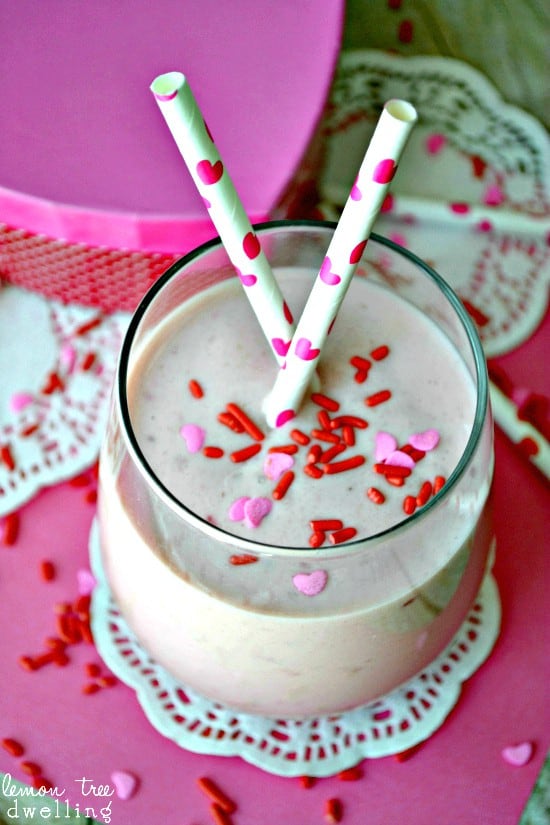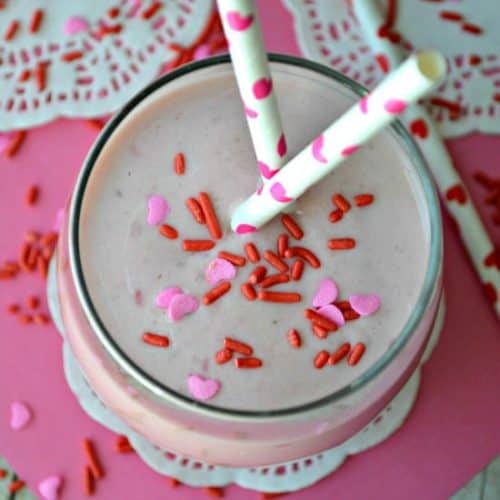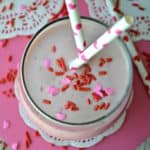 Raspberry Cheesecake Smoothie
Ingredients
1

c.

Greek vanilla yogurt

1

c.

frozen raspberries

1/2

c.

vanilla soy milk

1

frozen banana

2

oz.

cream cheese
Instructions
Combine all ingredients in a blender and mix until smooth.
Looking for more delicious smoothie recipes?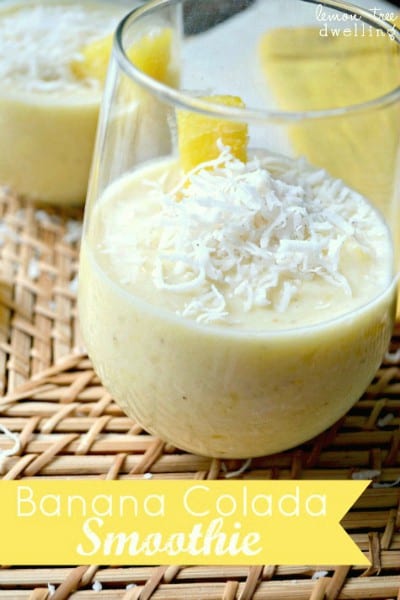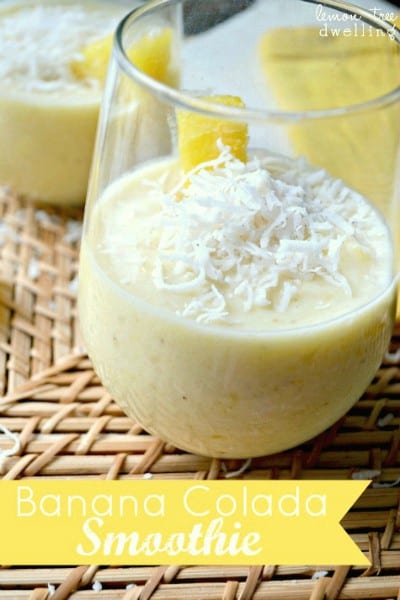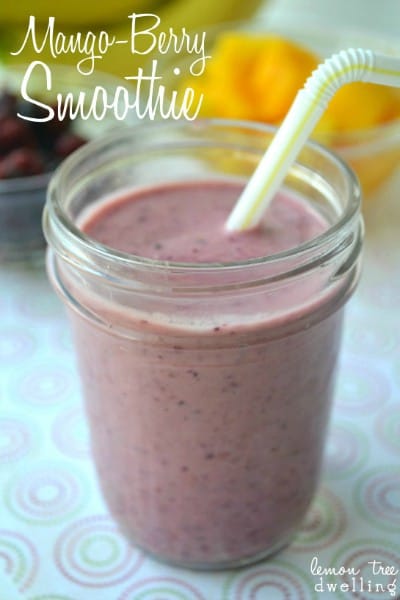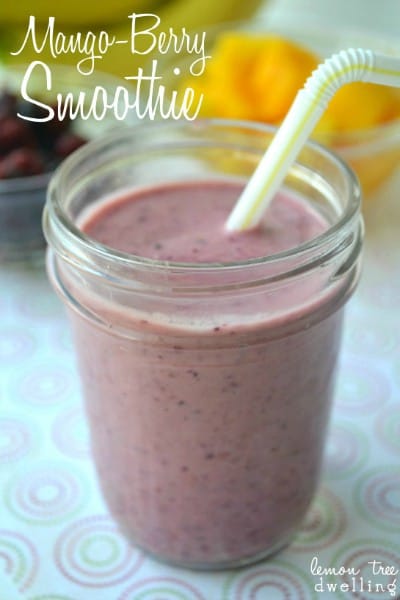 Don't forget to check us out on Pinterest for more great recipes!