The BEST guacamole recipe with a delicious twist of pineapple! The perfect recipe for Mexican night, summer BBQ's, or Cinco de Mayo! Just be sure to make a lot….it goes quickly!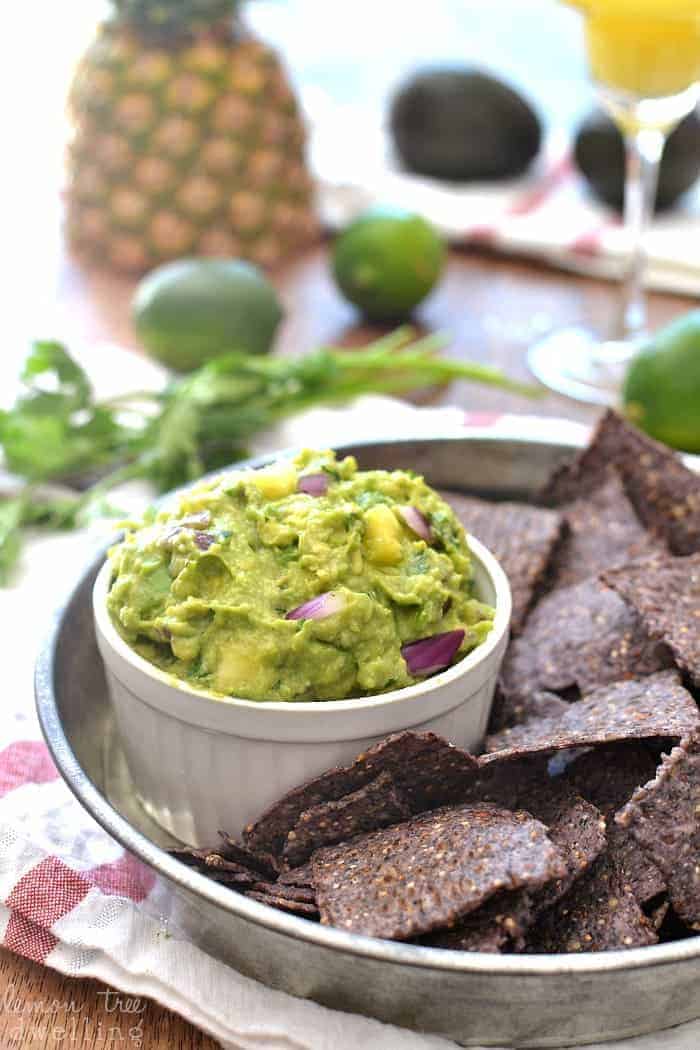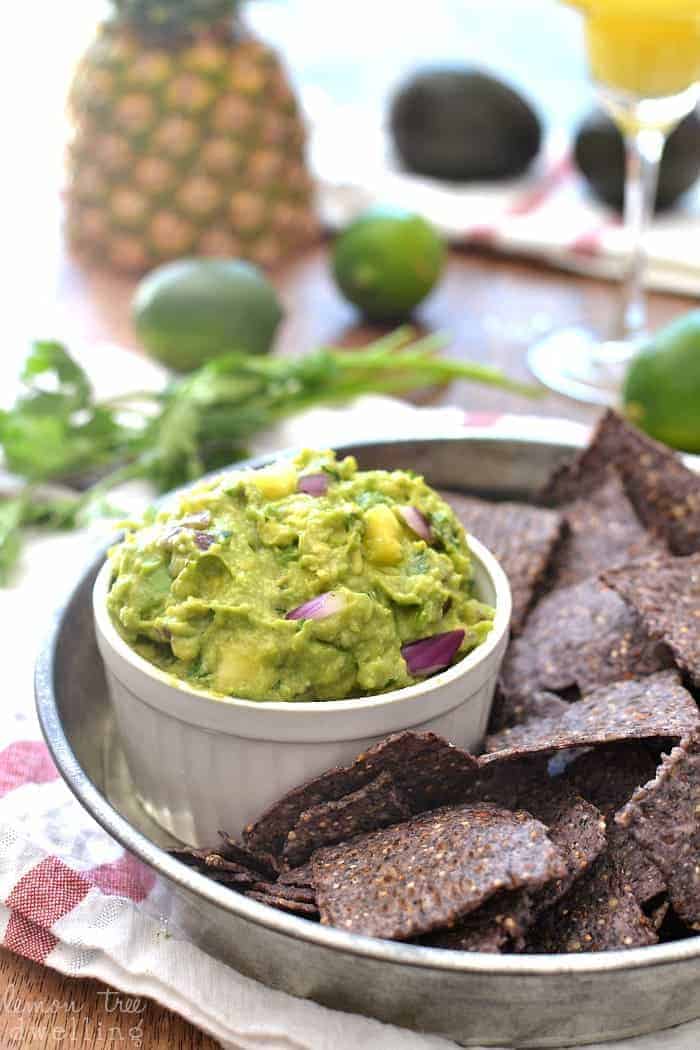 Mexican food – we love it! We probably eat it as a family at least once a week, and when it comes to eating out, it's hands down our favorite! We love the baskets upon baskets of fresh, warm tortilla chips; we love (and eat way too much of) the delicious homemade salsa, we love the fun, family-friendly atmosphere, and we love the fact that we never have to wait too long for our food!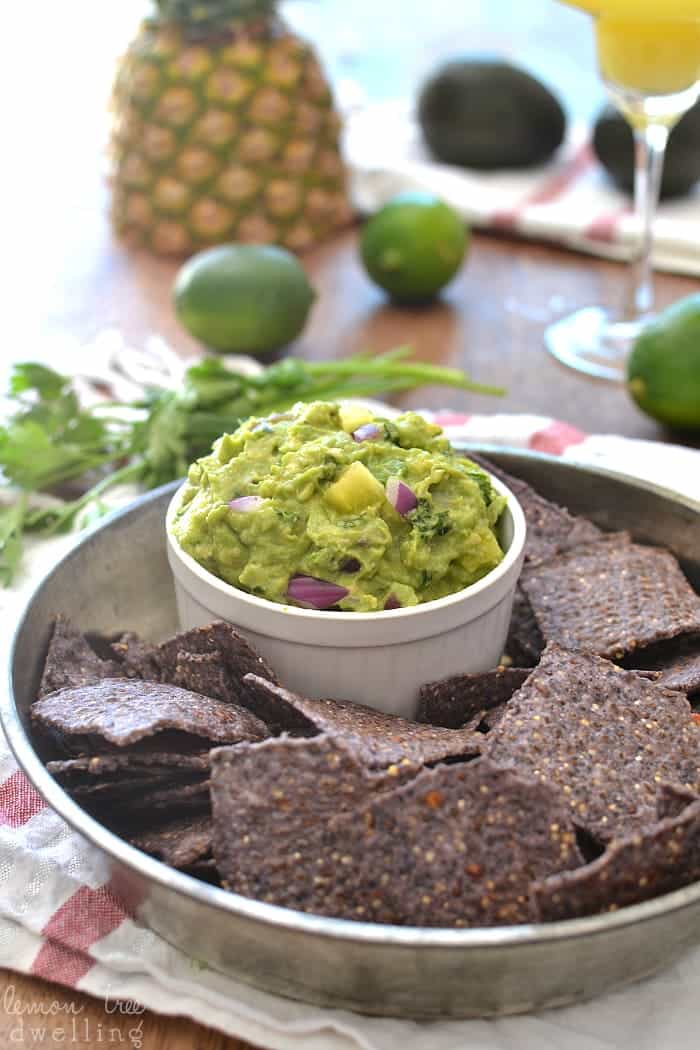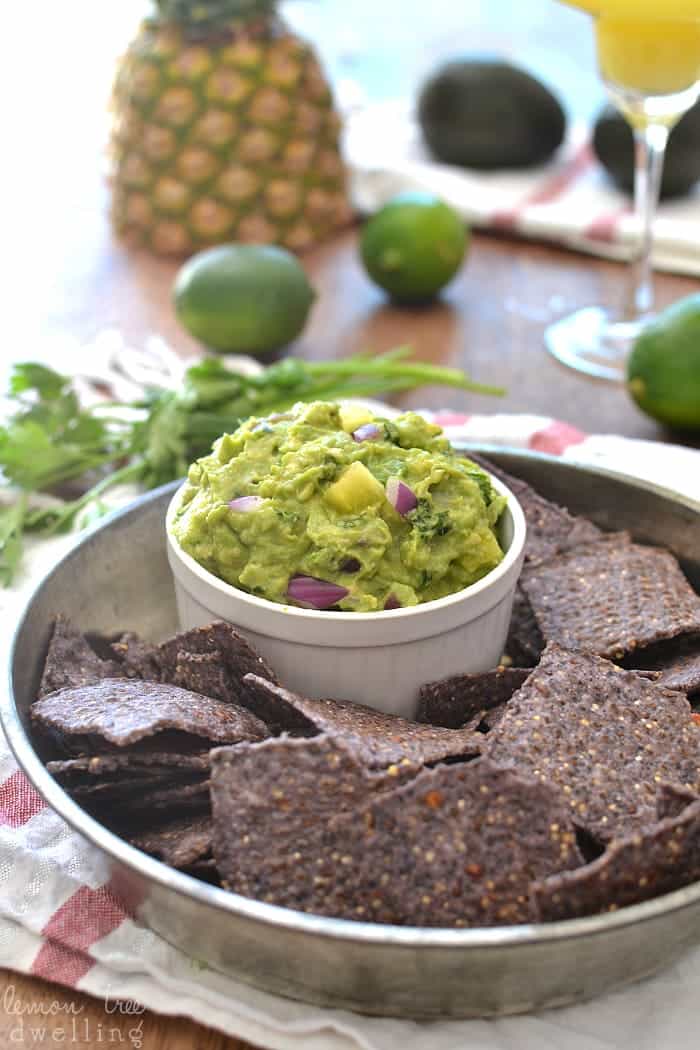 Everyone is happy at a Mexican restaurant. And we all know exactly what to order! Enchiladas for Jorden, fajita tacos for me, quesadillas for Ellia, chicken tenders for Greta, and – gasp – mac & cheese for Nora. (We used to fight her on the mac & cheese at a Mexican restaurant, but have since realized that is NOT a battle worth fighting……)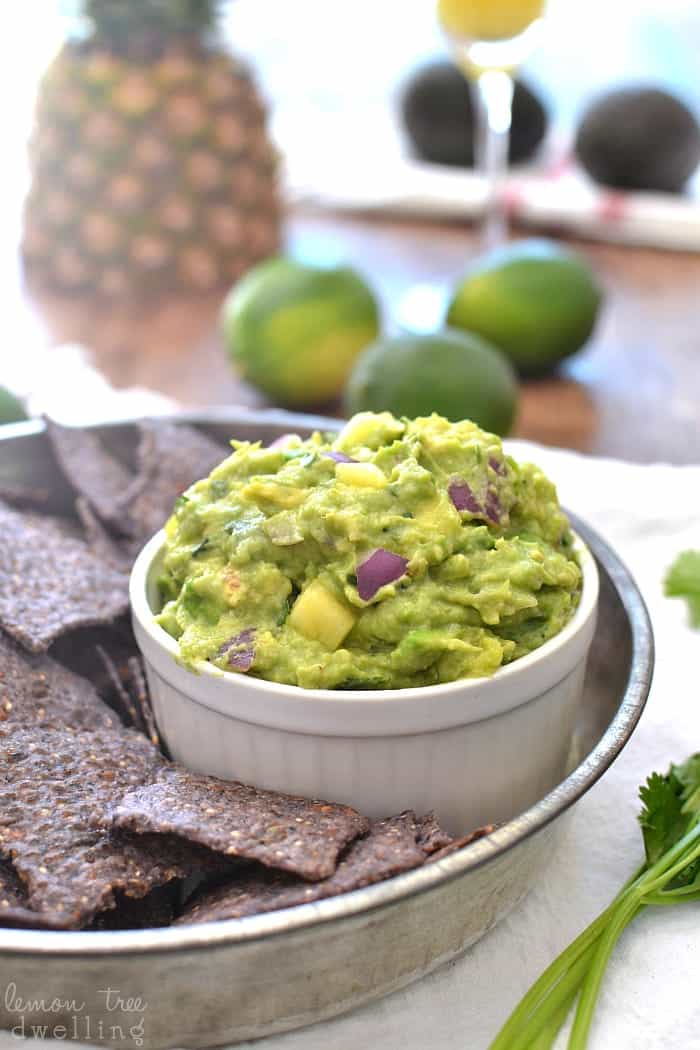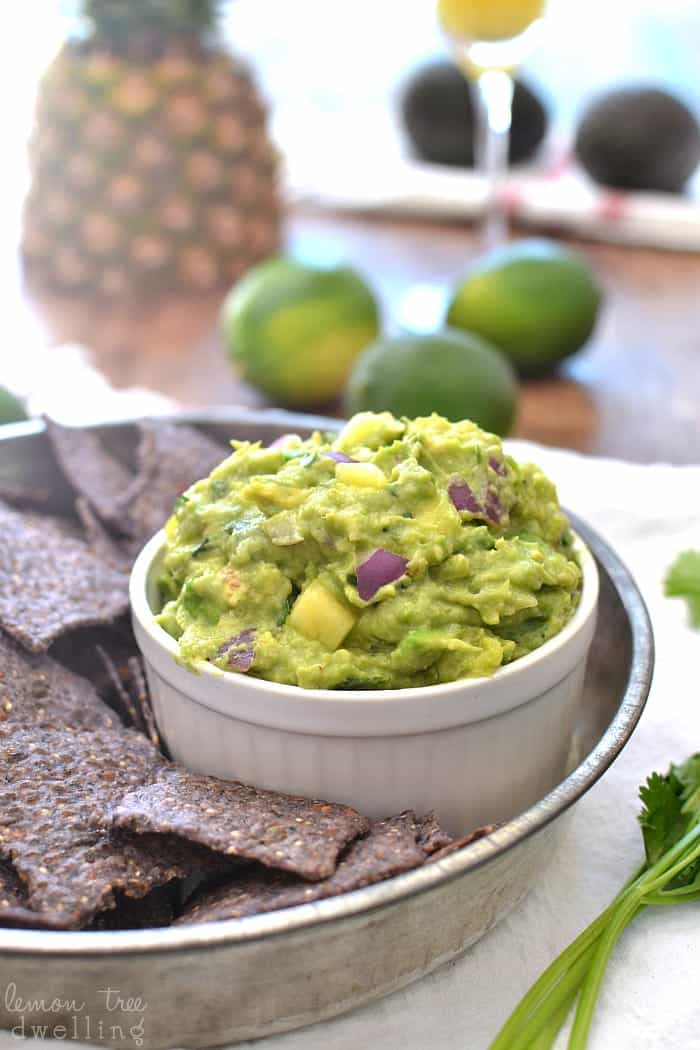 As for drinks? Well, it's clearly all about the margaritas! We typically go frozen strawberry….although I must say, between that and the regular on the rocks, it's a tough call! The good news, I guess, is that you really can't go wrong. From the food to the drinks to the fast service and fun atmosphere, Mexican is where it's at! BUT…….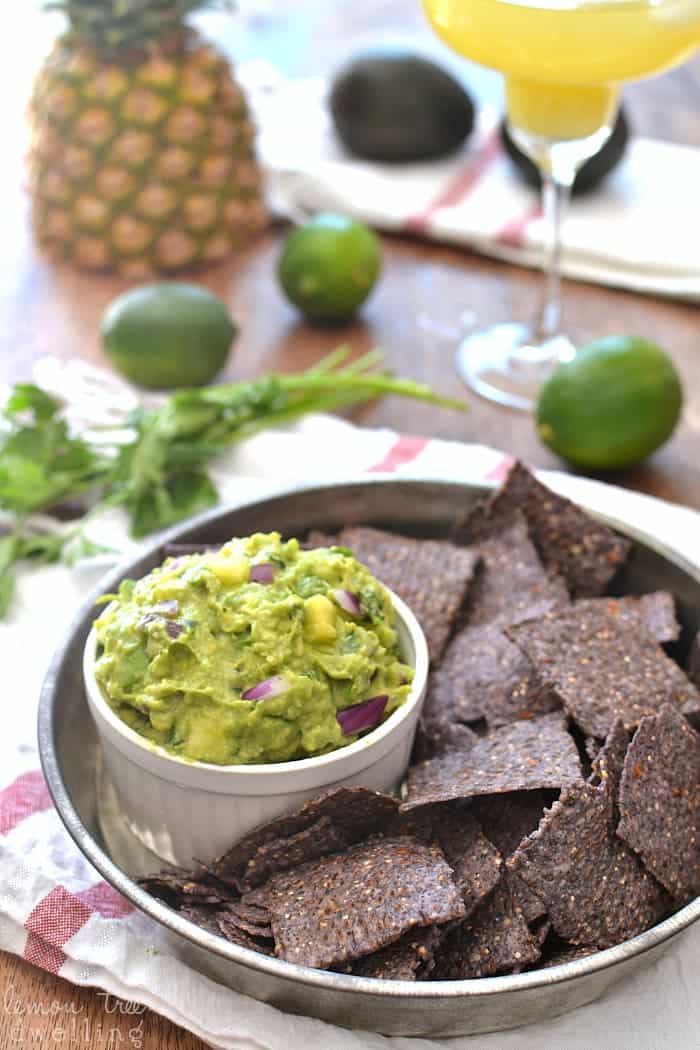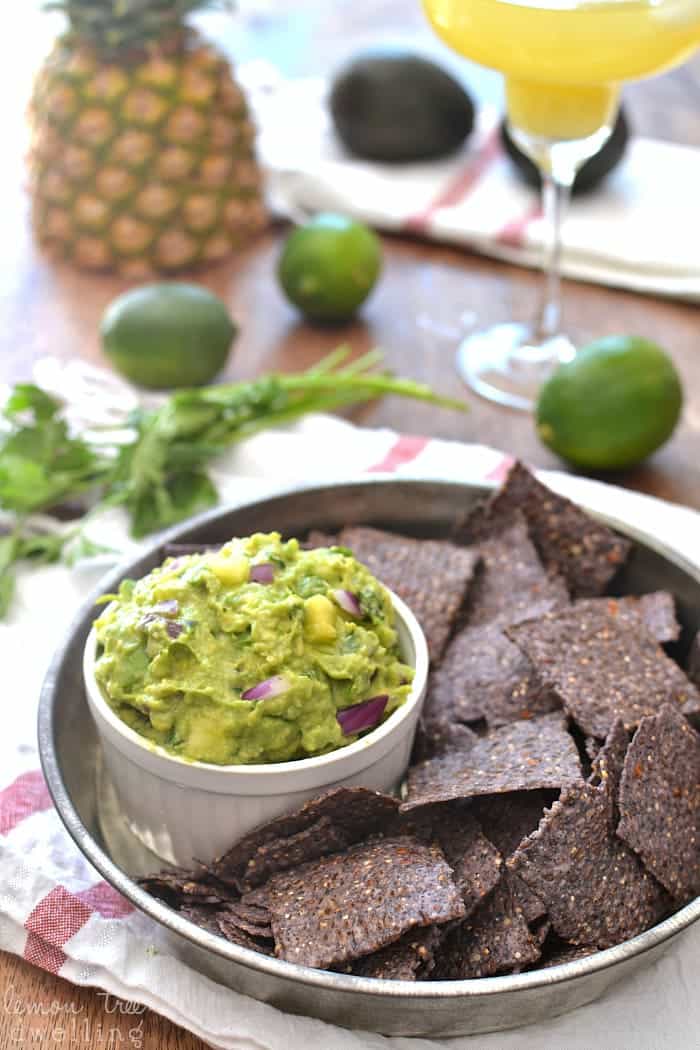 You knew there was a but, right?? The thing about Mexican is that it's way too easy to eat way too much of it! And there's no better way to ruin your love for something than by over-indulging. Speaking of over-indulging, do you have a thing for guacamole like I do? It's just SO good! Almost too good, if you ask me…..especially when you add a fun twist like pineapple! Deliciously dangerous. Dangerously delicious. As Mexican food tends to be!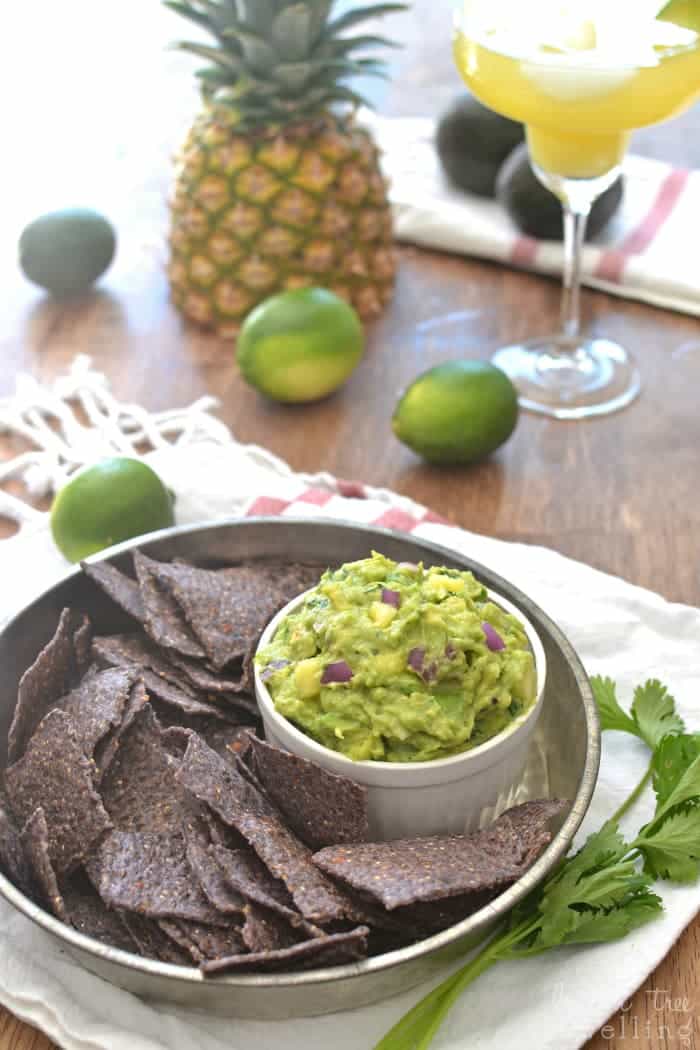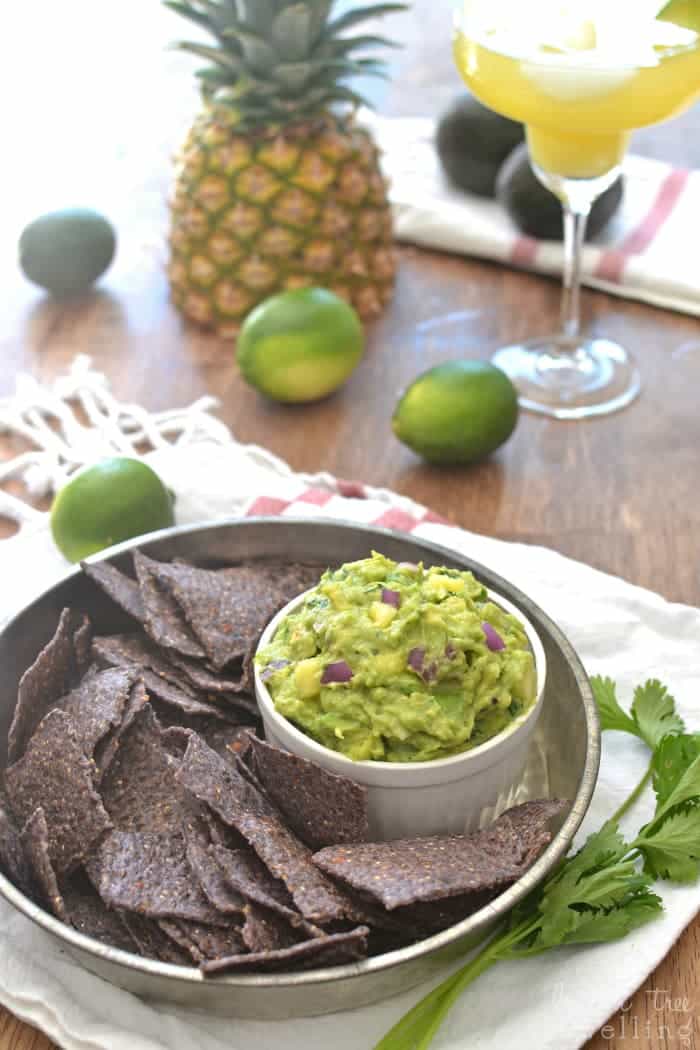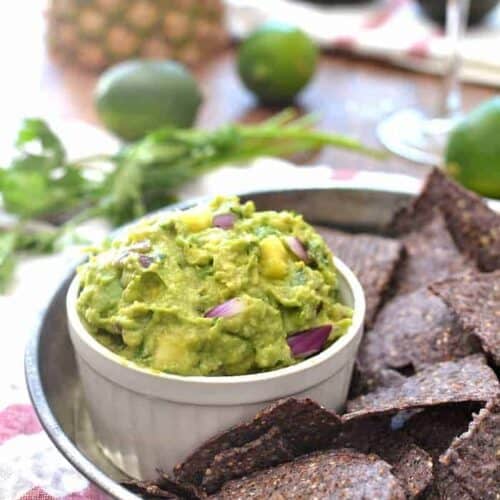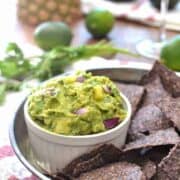 Pineapple Guacamole
Ingredients
3

avocados

1

jalapeno

seeds removed

1/2

tsp.

kosher salt

juice of 1 lime

2

tsp.

pineapple juice

1/4

c.

cilantro

chopped

1/4

c.

purple onion

chopped

1/2

c.

pineapple
Instructions
In a medium bowl, combine minced jalapeno, kosher salt, lime juice, cilantro, and onion.

Mash to release flavors.

Add avocado and mash to desired consistency.

Stir in pineapple.