Pumpkin Spice Coffee Creamer – made with all natural ingredients – a perfectly delicious taste of fall!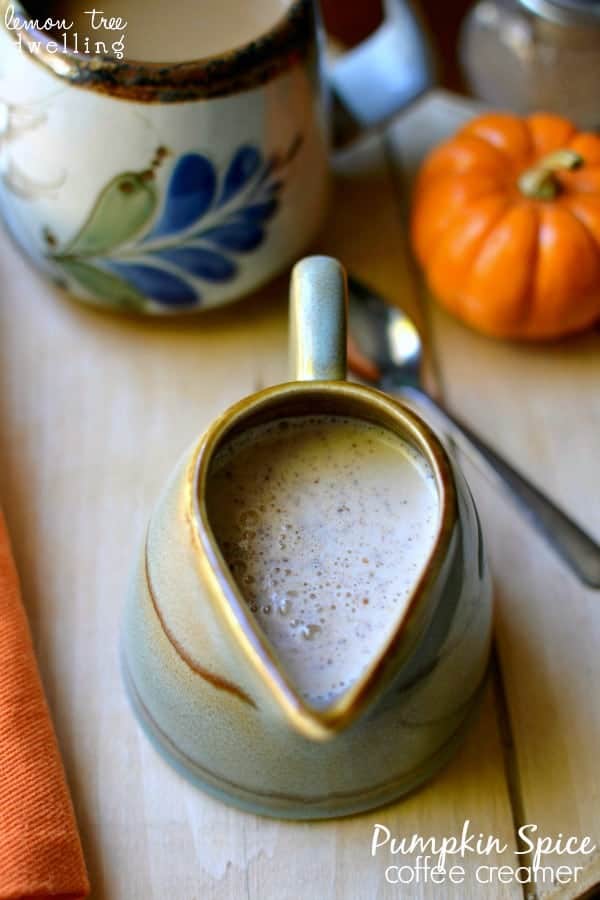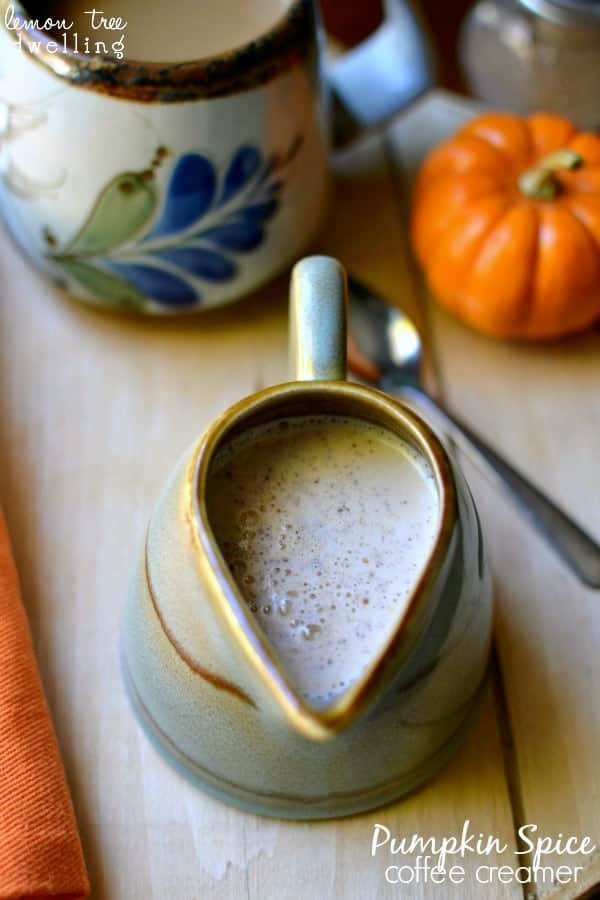 Good morning, friends…..Happy Monday! (Is there such a thing??) I hope you had a wonderful weekend! Ours was a bit crazier than usual, with two soccer games and two birthday parties and a kitchen painting project and, of course, the Packer game…..all good things, for sure, but crazy nonetheless!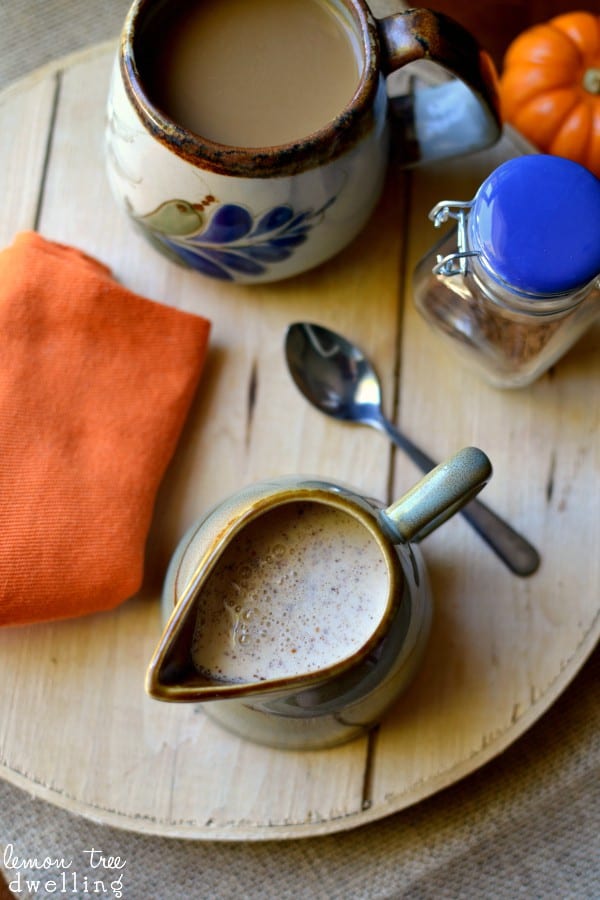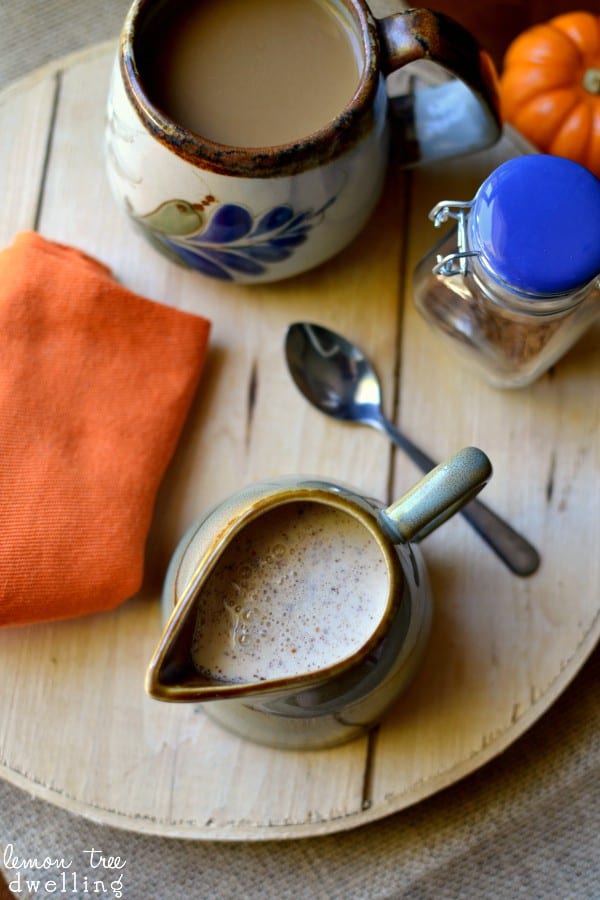 Busy weekends always leave me wishing we could have just one more day. A day where we have nothing planned and we can just figure it out as we go. It's funny – I used to live for plans – but now that we have kids I find myself wanting more and more to have NOTHING on our calendar! (Probably because it never happens – ha!)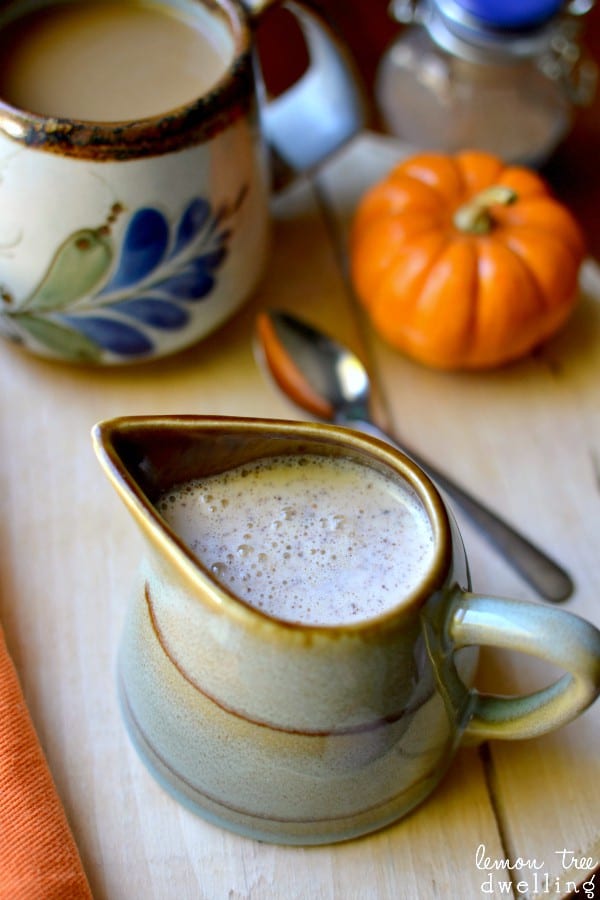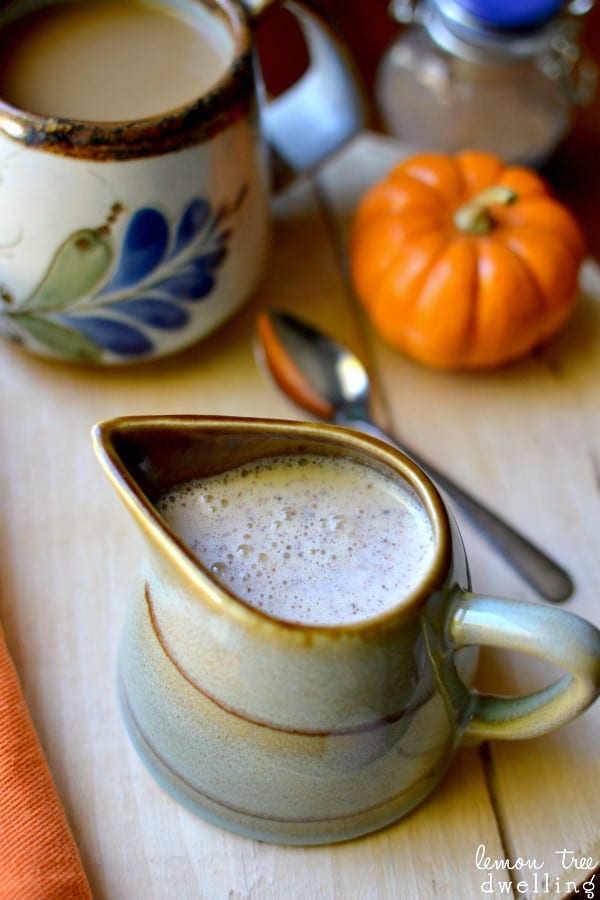 The other thing busy weekends leave me wanting? A warm, delicious, strong cup of coffee to start my week. Okay, let's be honest. When do I NOT want a warm, delicious, strong cup of coffee? But what makes this one even more delicious is the creamer. I've been loving pumpkin lately, so this Pumpkin Spice Coffee Creamer is exactly what I've been craving. It's made with just 4 simple ingredients and couldn't be easier to shake together. It's the perfect blend of sugar and spice, the perfect taste of fall.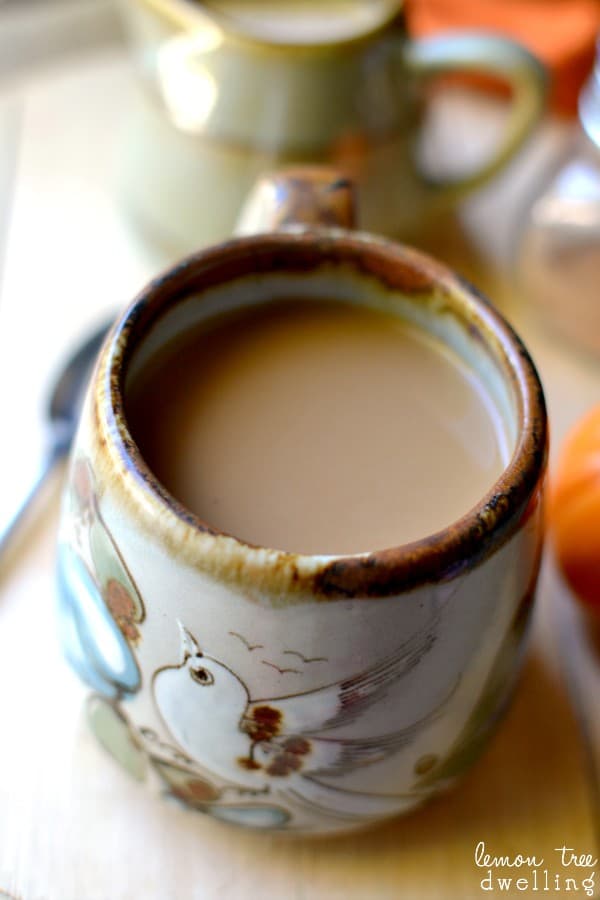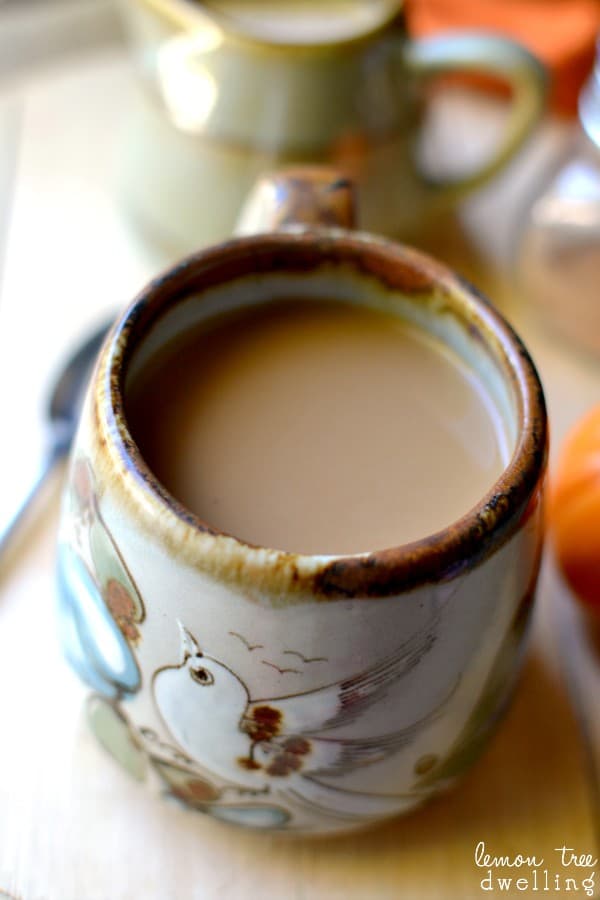 Whether your fall weekends have been crazy busy like this past one, or slow and relaxed like I'd like ours to be…..you can't go wrong with pumpkin! And you most certainly can't go wrong with coffee. Especially on a Monday morning! I hope you have a great start to your week! (I know I will!!!!)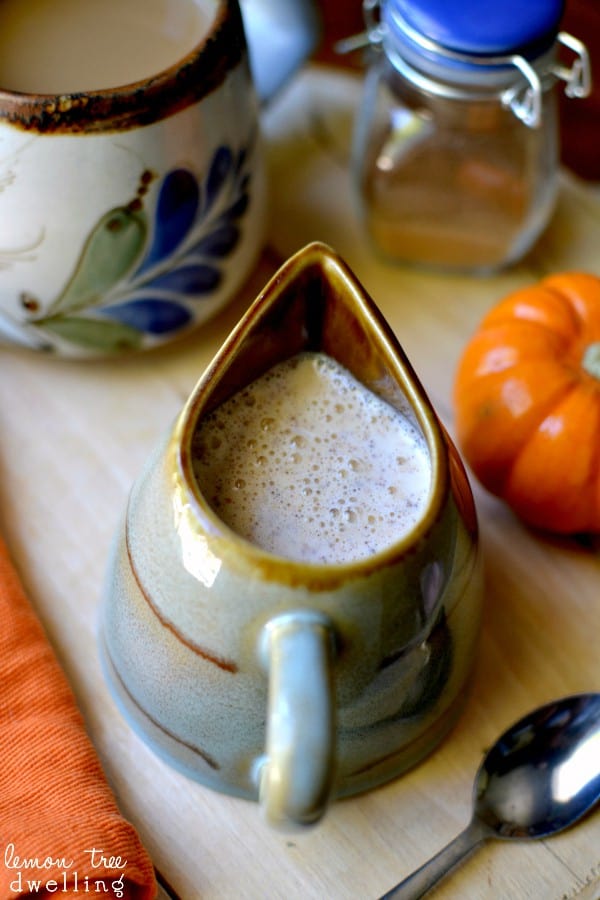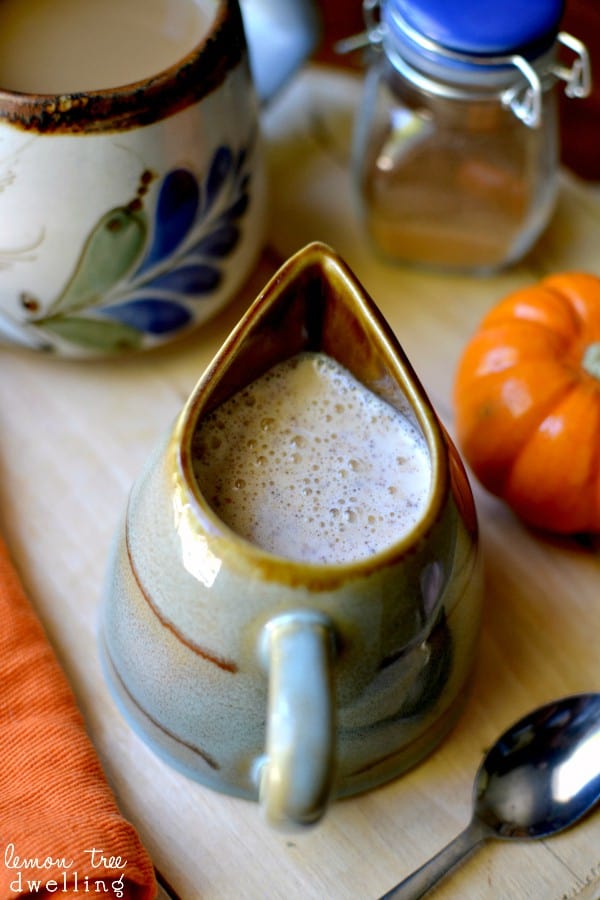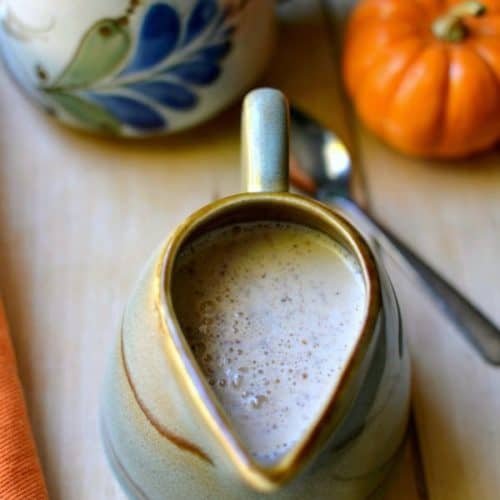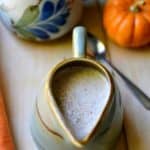 Pumpkin Spice Coffee Creamer
Ingredients
1

c.

half & half

1/4

c.

pumpkin butter

2

Tbsp.

sugar

1/2

tsp.

pumpkin pie spice

*I purchased pumpkin butter at Trader Joe's. Recipe can be made alternatively with 1/4 c. pumpkin pie filling

not pumpkin puree and 1/4 c. sugar instead of 2 Tbsp.
Instructions
Combine all ingredients in a small container and stir until sugar is dissolved and flavors are blended.
Looking for more delicious coffee creamer recipes? Check out these ones: