4-ingredient Cinnamon Apple Pear Sauce – made in a slow cooker – the perfect blend of spicy and sweet!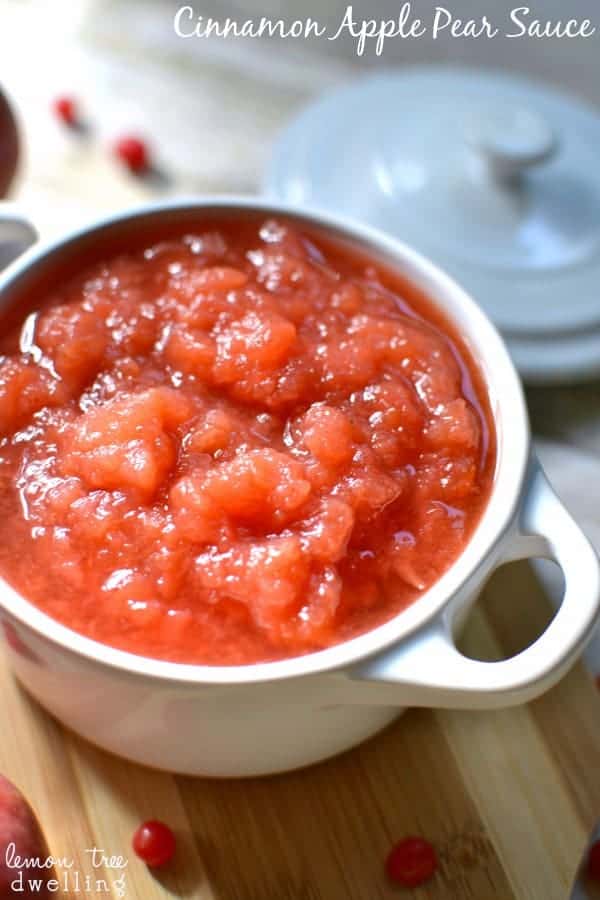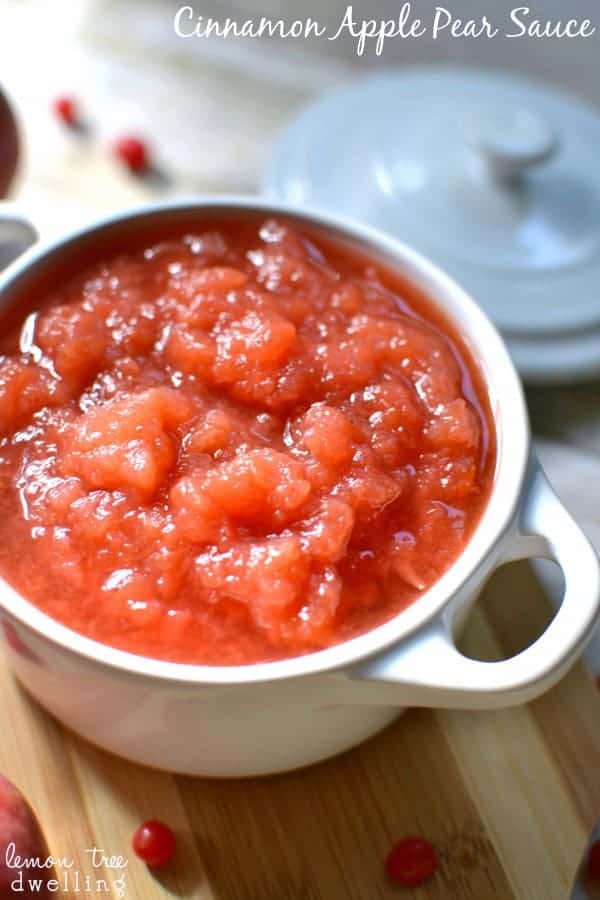 Homemade applesauce and I go WAY back. Growing up, we had 3 or 4 apple trees in our front yard, and since we never really pruned or fertilized or did much of anything to take care of them, making applesauce was just about the only option we had for ALL THOSE APPLES! I can distinctly remember my mom standing at the kitchen counter, peeling and chopping pounds and pounds of them…..and what set hers apart from all the other applesauce I had ever tasted was that it was pink!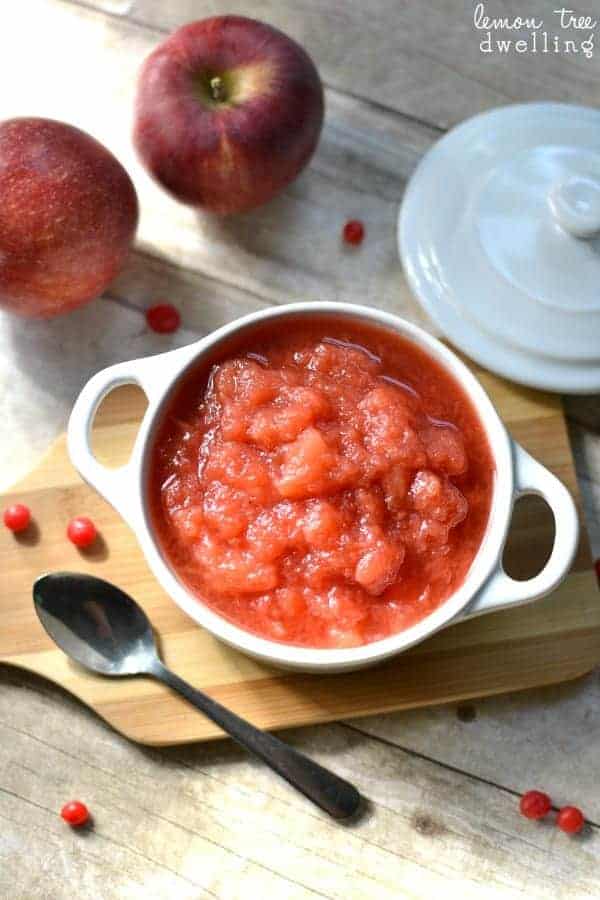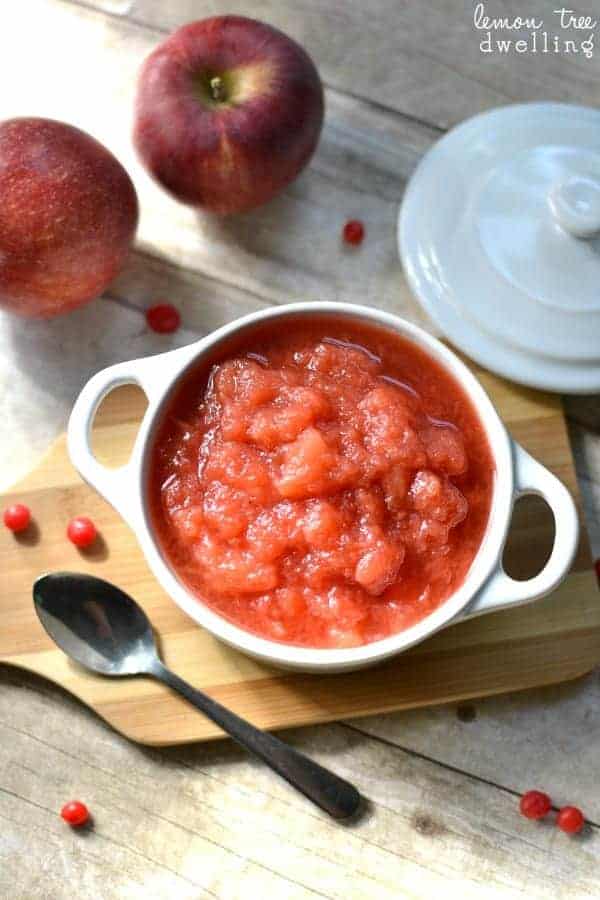 We're not talking a light pink like the shade you might get if you left a few of the skins on some of the really red apples. We're talking a deep pink that could not have been prettier. (Or more delicious!) So when I was asked to create a pink recipe for Breast Cancer Awareness Month, I knew EXACTLY what I would make.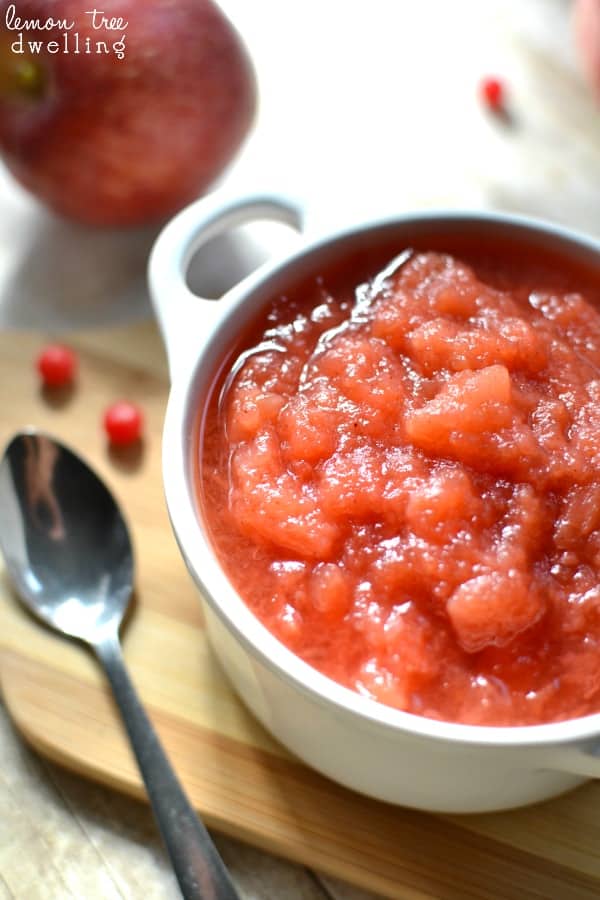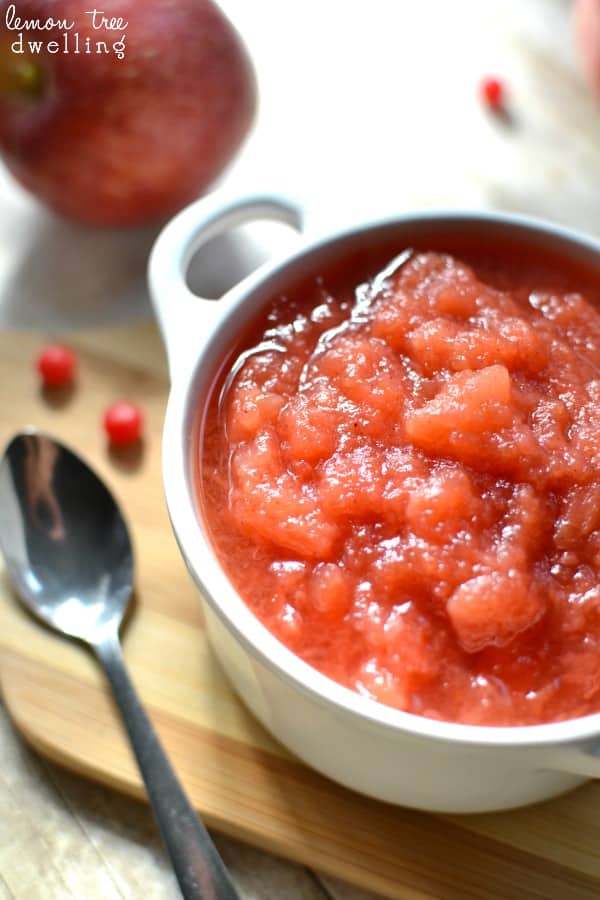 I'm so lucky to be surrounded by women who want to share about things that matter.
Pink. A color that so many of us love. And also a color that holds new meaning for so many of us today.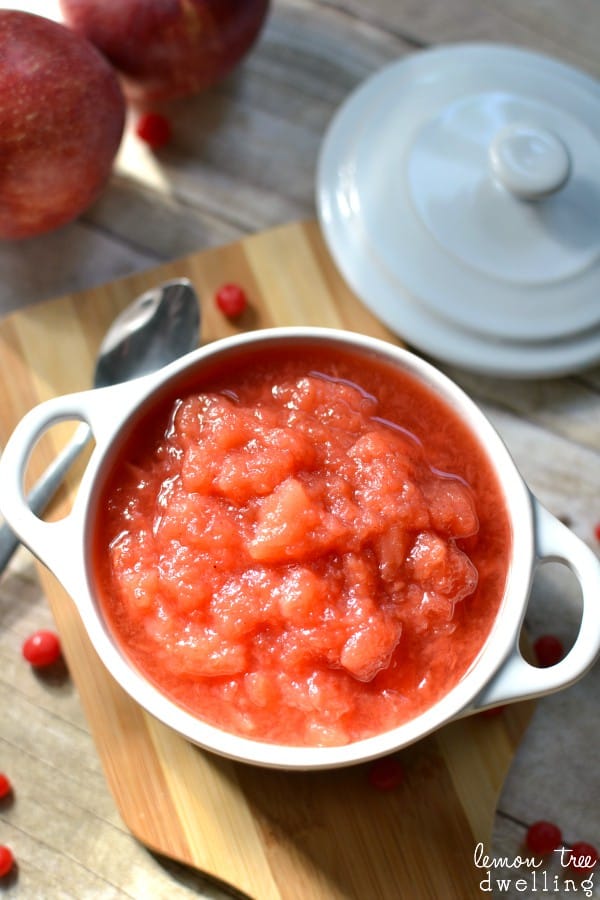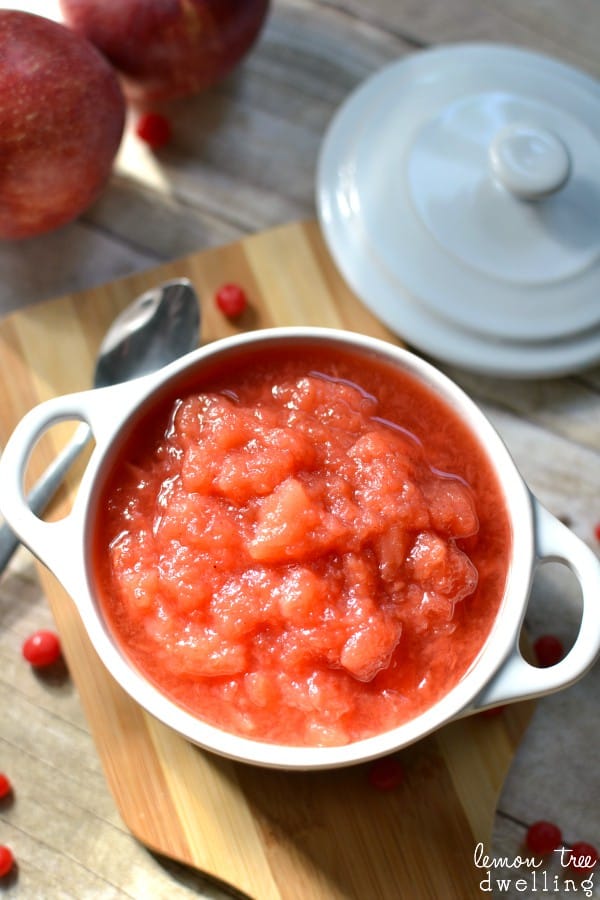 I'm sure I'm not alone when I say my family has been personally impacted by breast cancer….my aunt is a breast cancer survivor going on 3 years. According to statistics, 1 in 8 women will be diagnosed in their lifetime – a staggering number. They always say that early detection is key, and that proved to be true in my aunt's case. It's so easy to feel helpless and even hopeless in the face of cancer….and sometimes I feel that way, myself. But it's also easy to join together to do something. Even if that something is as simple as sharing stories and raising awareness.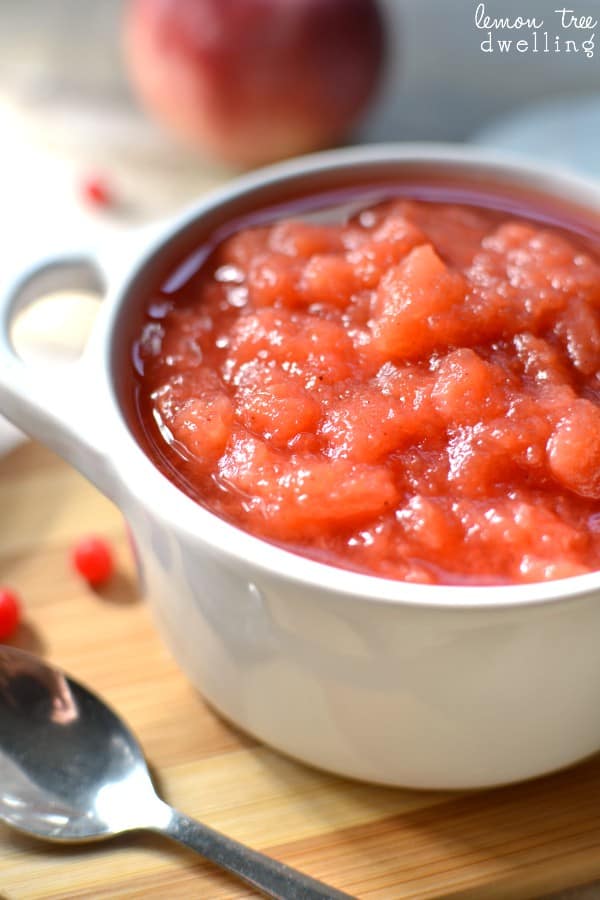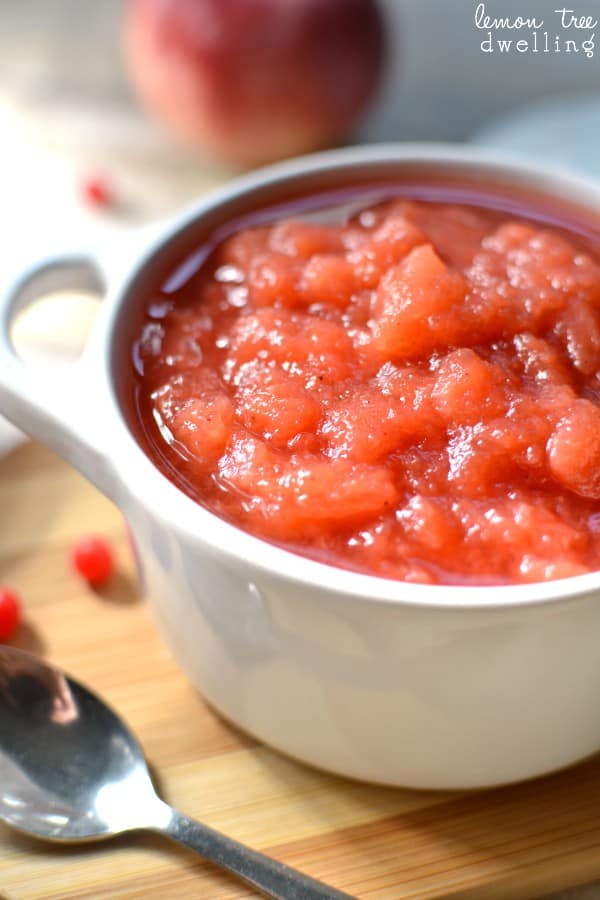 This Cinnamon Apple Pear Sauce could not be easier to make…..just throw the ingredients in a slow cooker and wait! And while you're waiting, it would be a great time to call your mom or your aunt or whoever your survivor is….a great time to do a self-exam…..a great time to schedule a mammogram. We can't change the fact that cancer exists, but we can change what we do about it…..and we can join together in the face of it.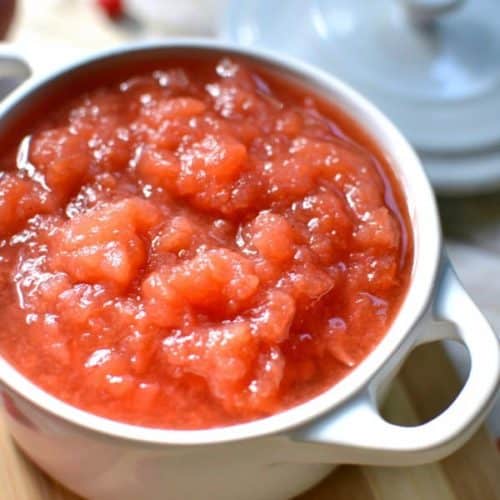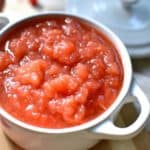 Cinnamon Apple Pear Sauce
Total Time
3
hours
10
minutes
Ingredients
4

c.

peeled

cored apples, cut into large chunks

4

c.

peeled

chopped pears, cut into large chunks

1/4

c.

water

1/4

c.

cinnamon imperial candies

Red Hots

1/2

tsp.

cinnamon
Instructions
Combine all ingredients in a slow cooker.

Cook on low heat 3 hours; mash to desired consistency.

Delicious served warm or cold!
Speaking of joining together, today I'm joining together with a fabulous group of bloggers who are "Cooking for a Cure." All of these women are sharing PINK recipes for Breast Cancer Awareness today. Take a minute to check out their recipes below!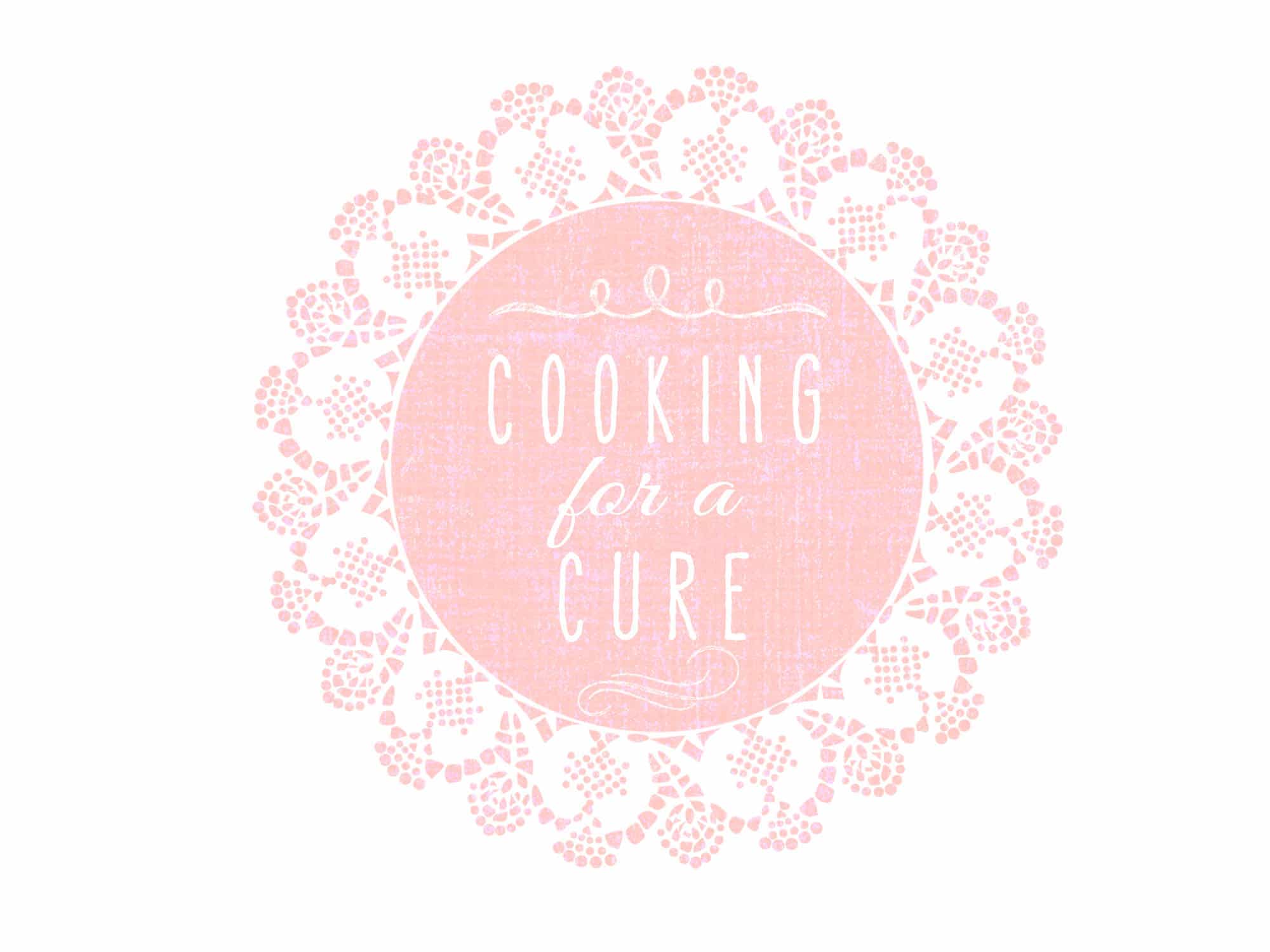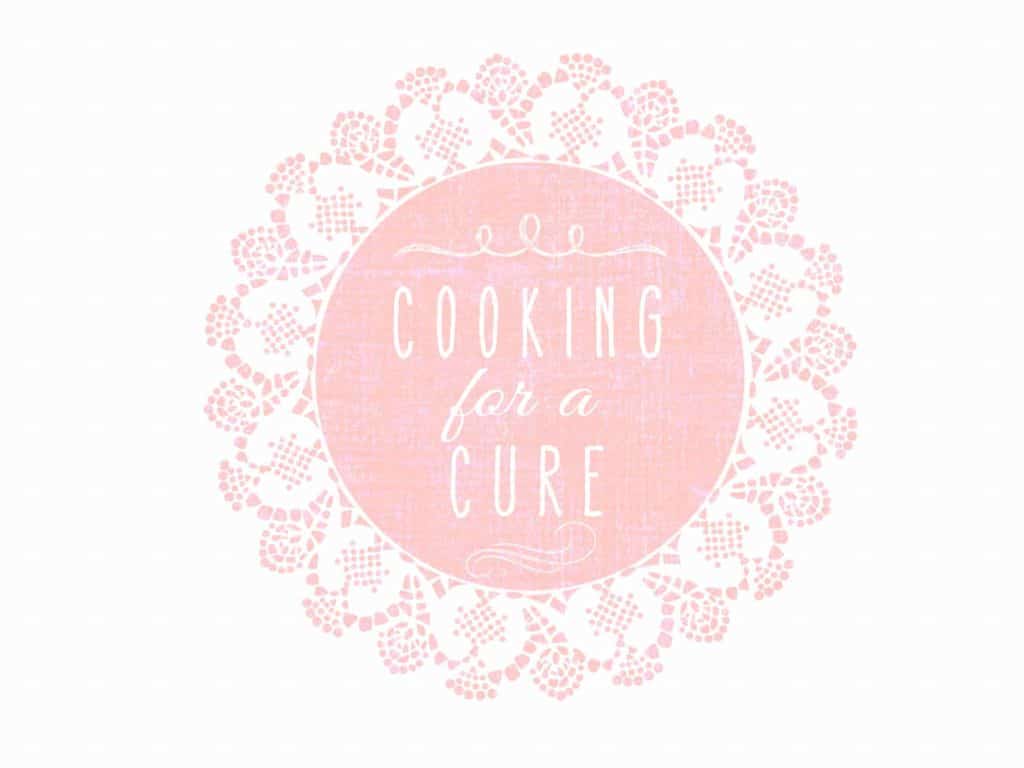 '); // ]]>