4-ingredient Pumpkin Caramel Apple Dip combines the creamy caramel dip you love with the sweet taste of pumpkin. Perfect for fall apple dipping!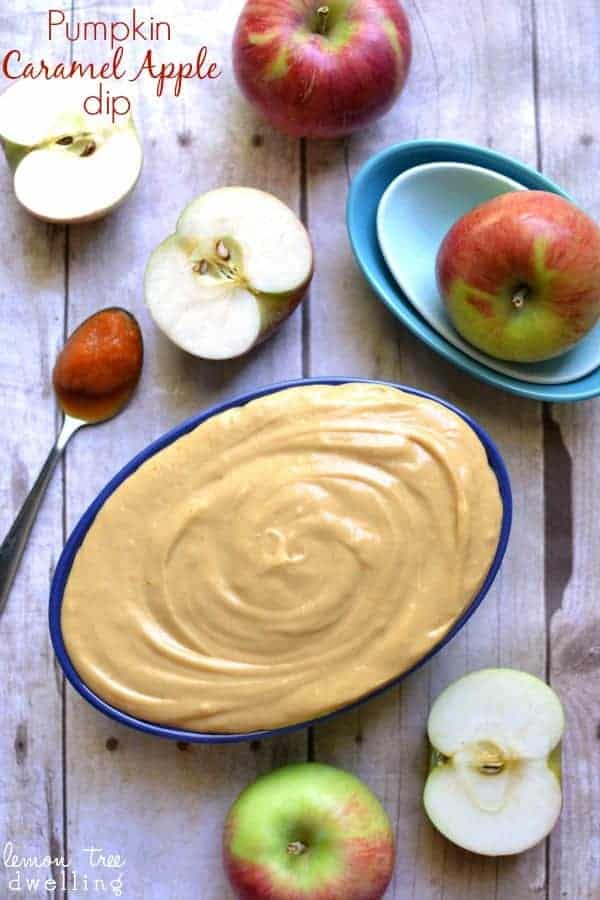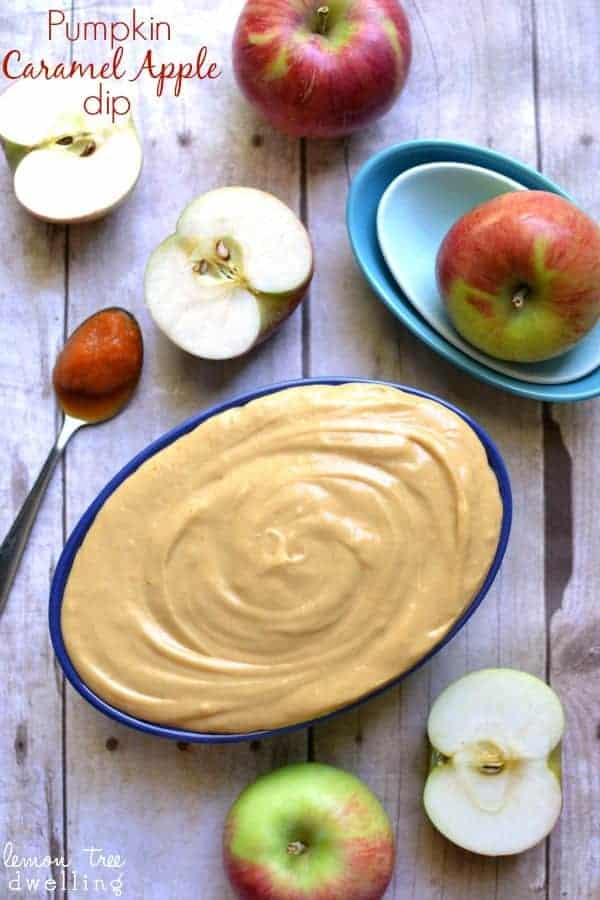 Every now and then, we have a day here at our Lemon Tree Dwelling that just feels right. A day when everything goes smoothly, everyone is in a good mood, and family time feels….well….enjoyable! (Imagine that – ha!!)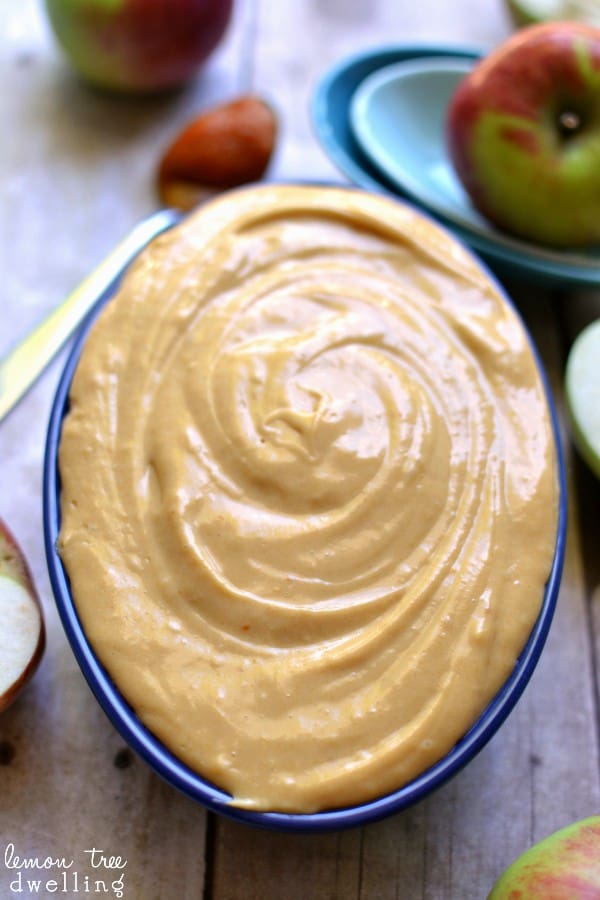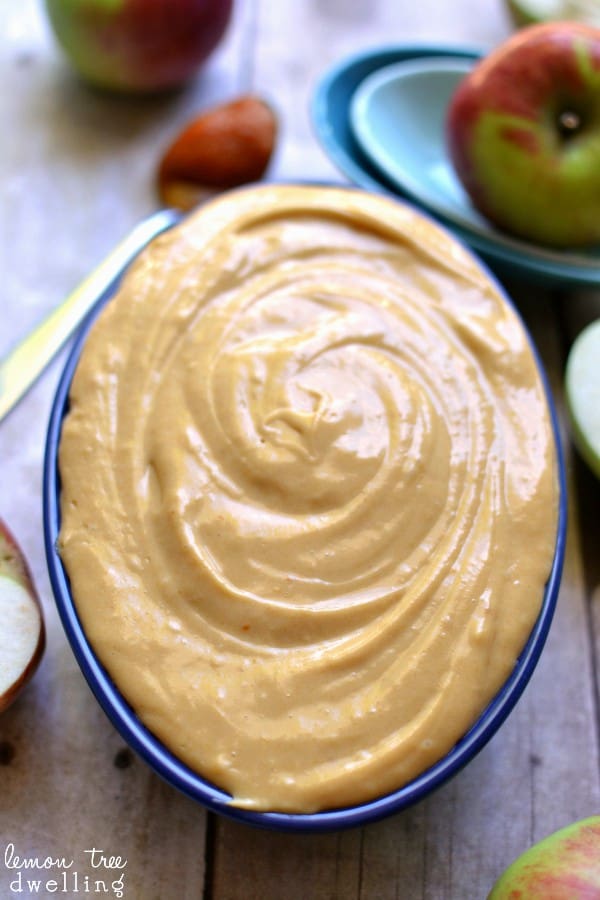 This past Sunday was one of them. We raked leaves, picked apples, visited my grandpa, and had a fun "fancy" dinner of bread, cheese, olives, and the fresh apples we had picked that day. It was a day that reminded me why I love being a mom….a day that made me feel so grateful for my little family!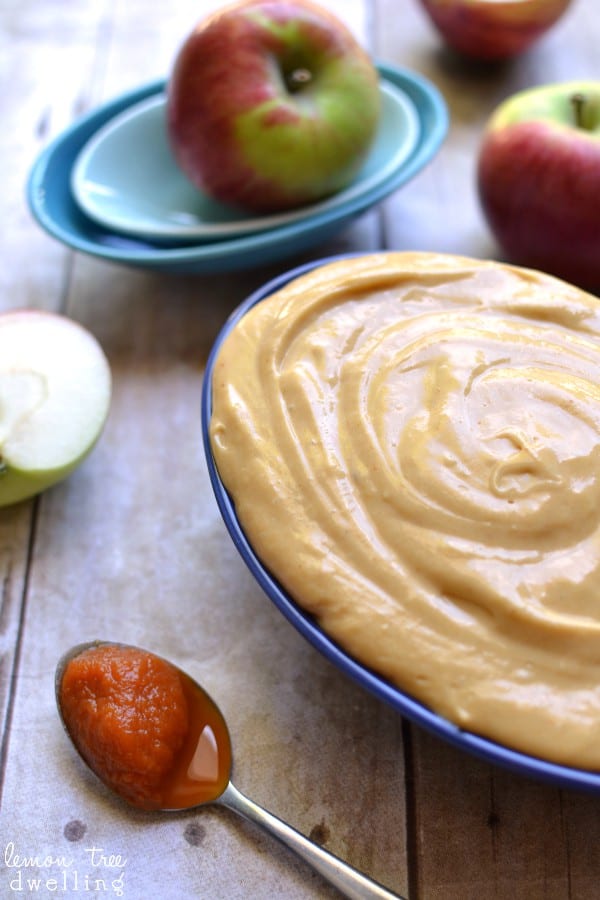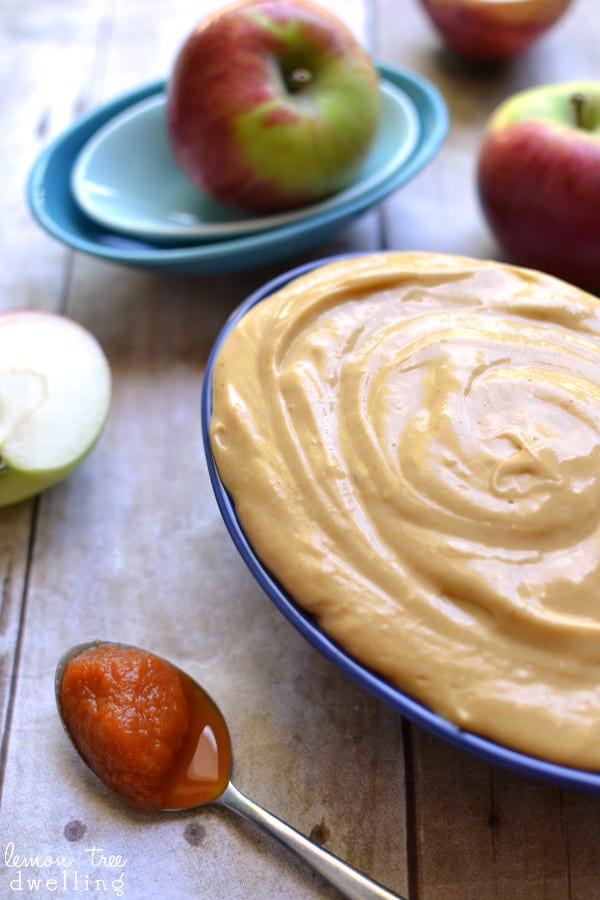 The other thing that was great about that day? We came home with 2 big bags of apples….more than we can possibly eat….and it jump started a new round of apple recipes in our kitchen! After all, we can't possibly let all those hard-earned apples go to waste!!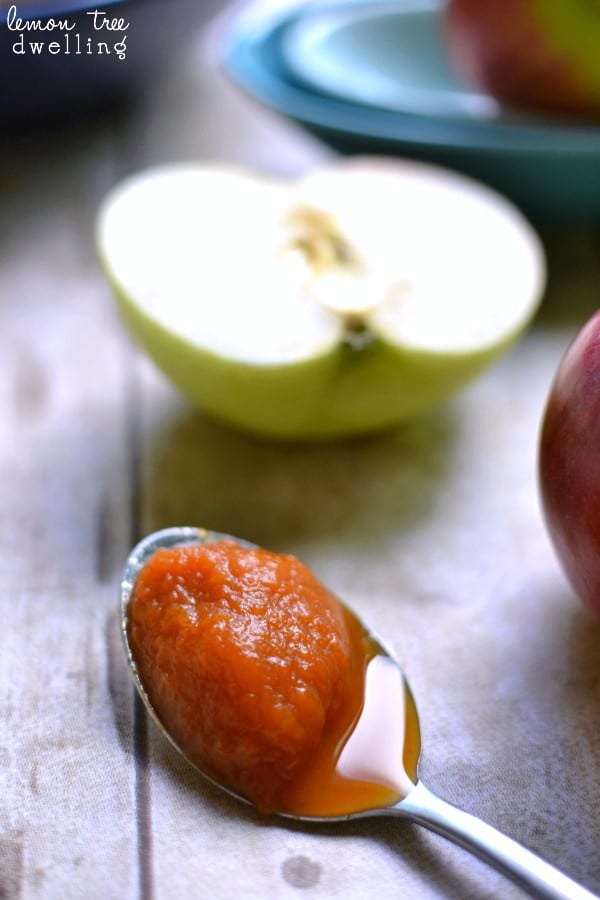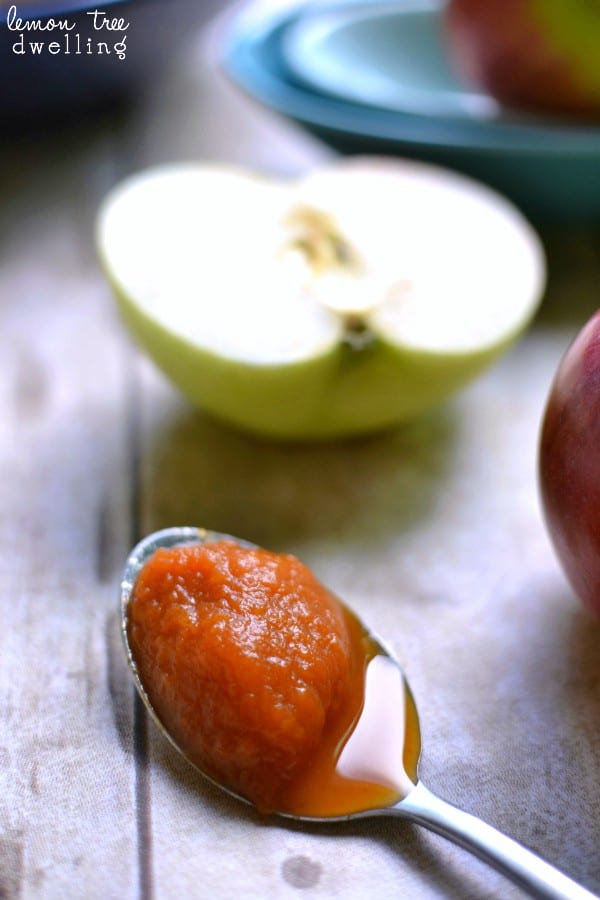 There's been plenty of baking going on….and as much as we're loving our caramel apple muffins and apple breakfast bake, one of our VERY favorite ways to enjoy apples is with homemade caramel dip! I thought I'd mix things up this year by adding a fun twist. PUMPKIN!!!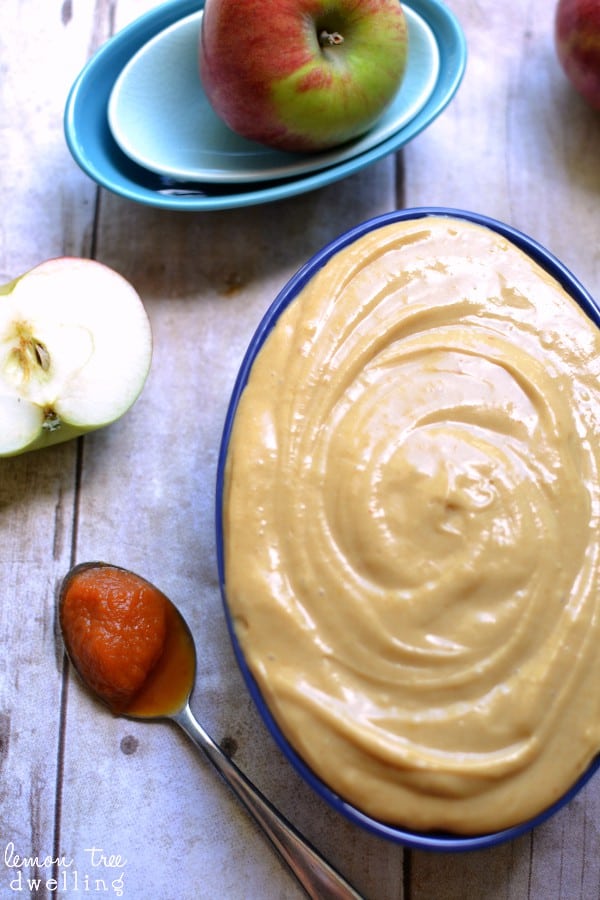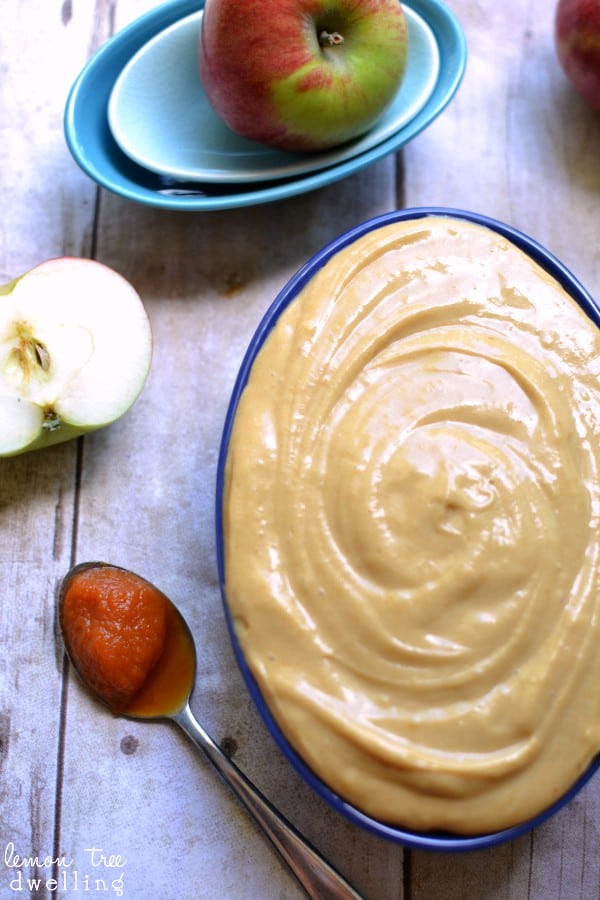 You may not know it, but pumpkin and caramel make a delicious combination….and the perfect complement to sliced apples! And with just 4 ingredients, you can easily whip up this dip for an after school snack, a game day appetizer, or a fall party treat! And it just might make you enjoy your family time a little more……although I can't make any promises!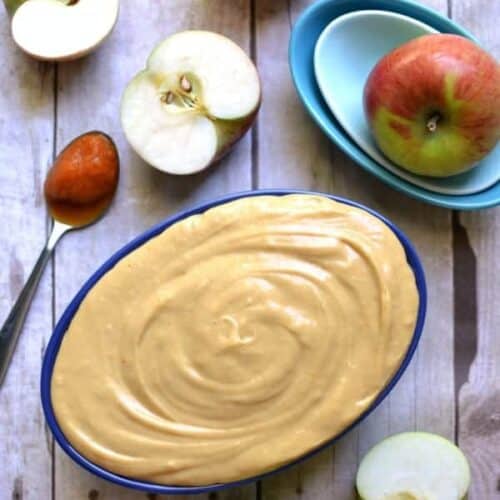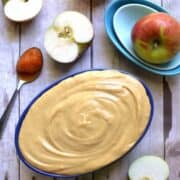 Pumpkin Caramel Apple Dip
Ingredients
1

8 oz. package cream cheese, at room temperature

3/4

c.

brown sugar

1/4

c.

powdered sugar

1/4

c.

pumpkin pie mix

not pumpkin puree
Instructions
Combine all ingredients in a medium mixing bowl and blend until smooth.

Serve with sliced apples, cinnamon sugar pita chips, or your favorite dippers!