Pie crust, plums, and basil come together in a delicious dessert that is simple to make and easy to enjoy!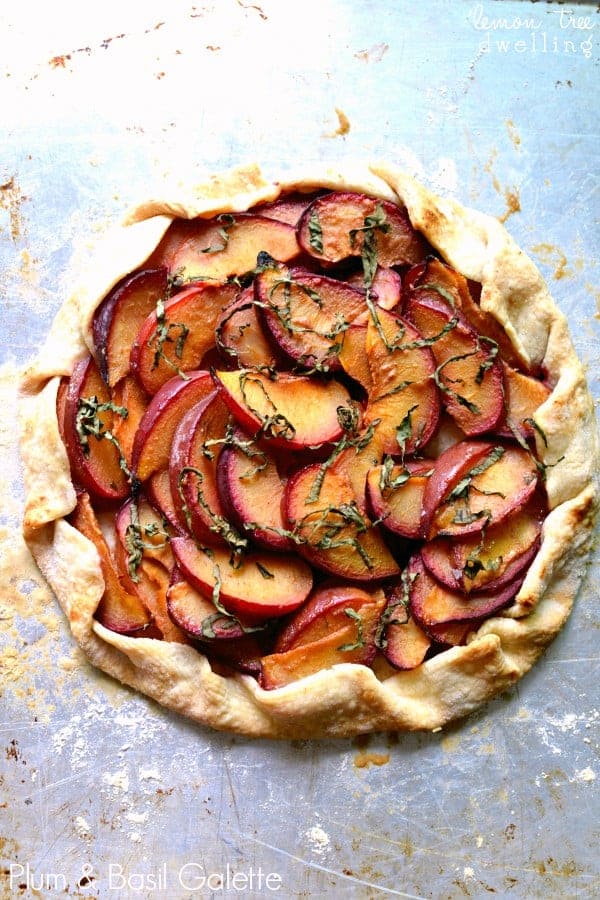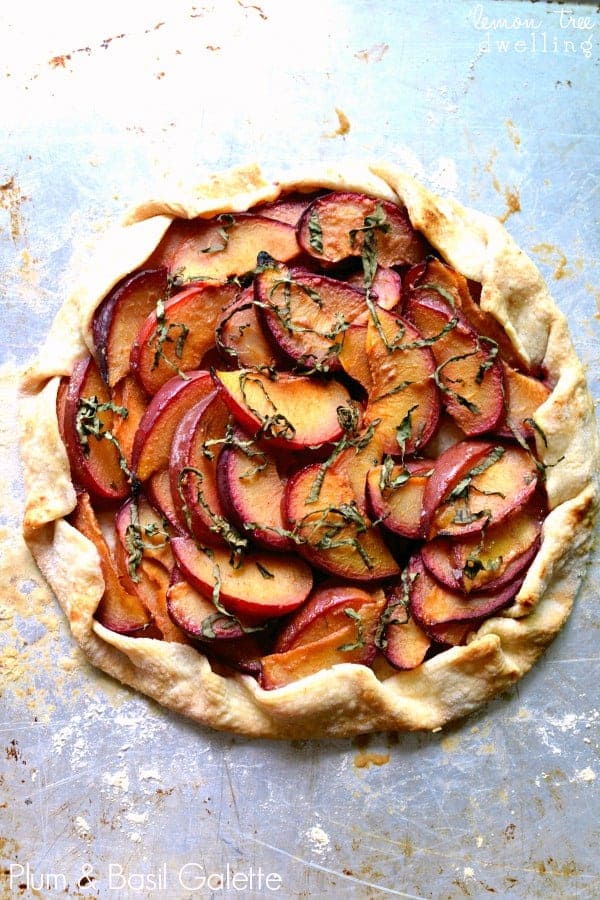 If there is one thing in life I wish I didn't have, it's a sweet tooth. Why? Because it gets me in trouble! I can easily pass up potato chips or Cheetos, french fries or fast food…..but when it comes to sweets, I'm a lost cause!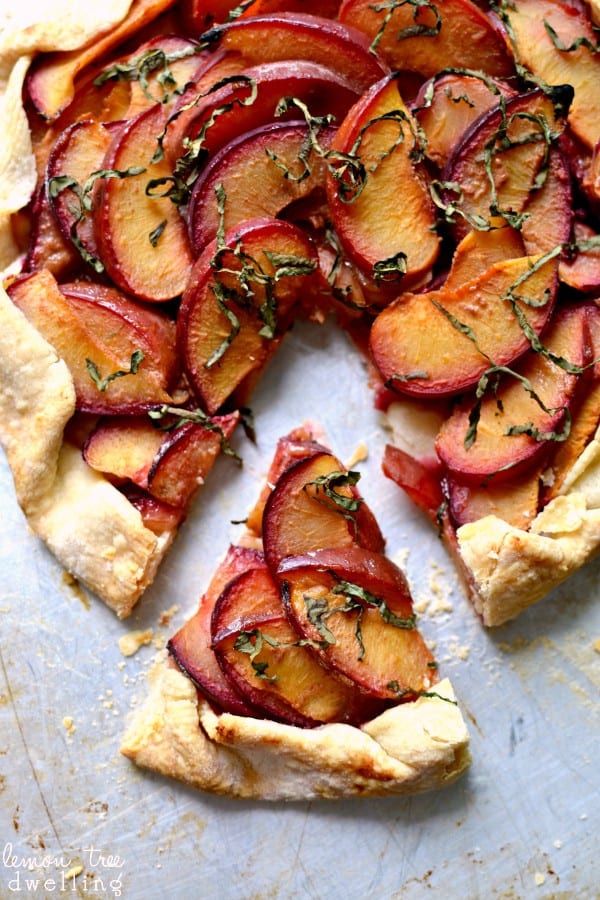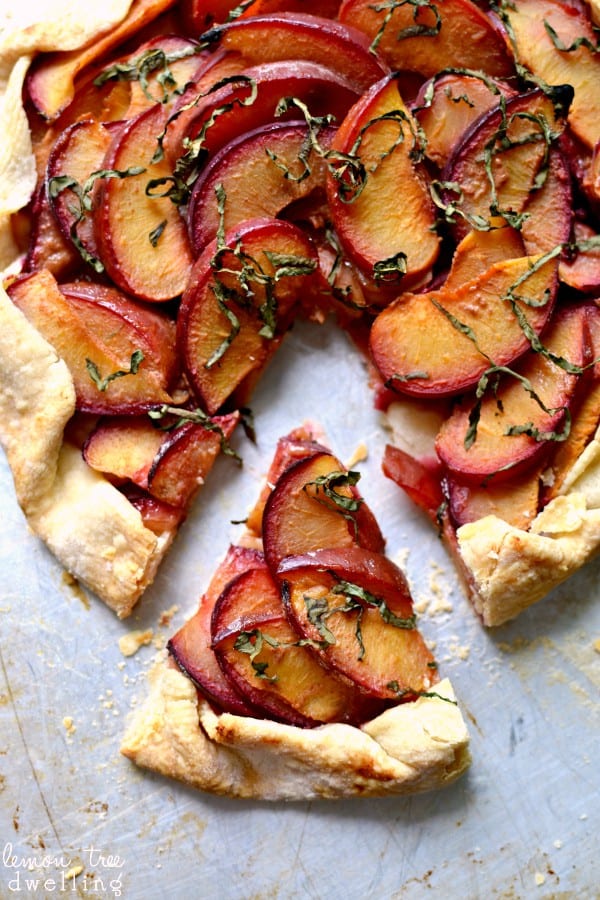 It's always been the case, ever since I was a kid. I remember my mom opening up a big bag of peanut M&M's and doling them out to us kids….and I remember always wanting just one (or 17) more! I remember pans of brownies sitting on the counter….and cutting just one sliver at a time…..until suddenly an entire row was gone. And as an adult? You name it! Turtle sundaes, cheesecake, Twizzlers Nibs…..they are all my nemesis!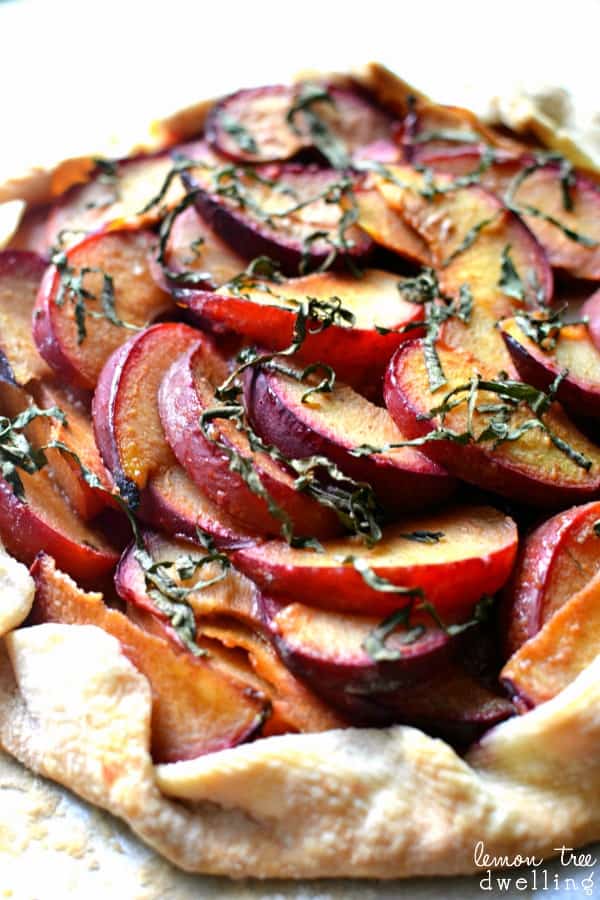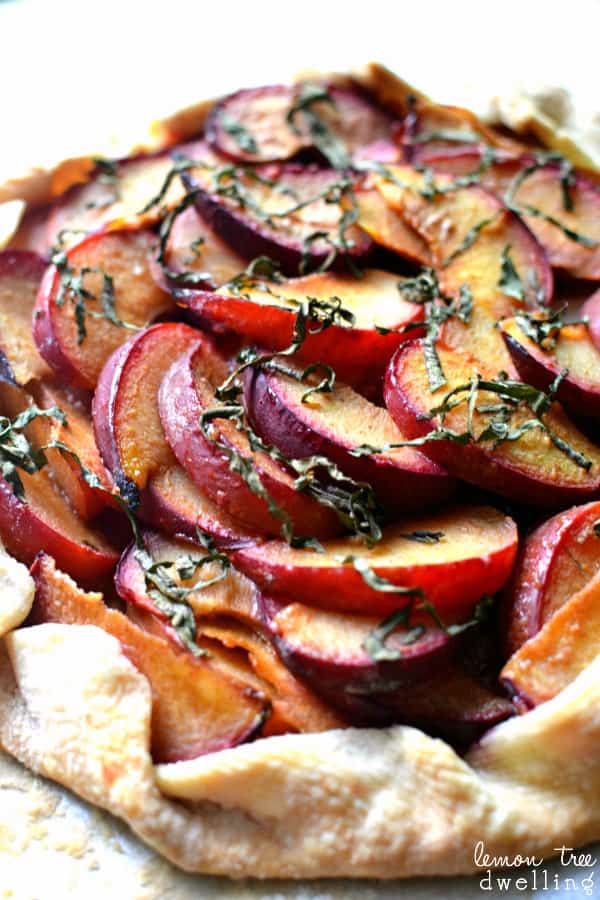 So what's a girl with a dangerous sweet tooth to do? Well, for one…..only make desserts when absolutely necessary! Like when friends are coming over or we're celebrating a birthday or I need a new recipe for the blog. In which case I do my best to share a LOT of it with neighbors, friends, or whoever else will take it off my hands!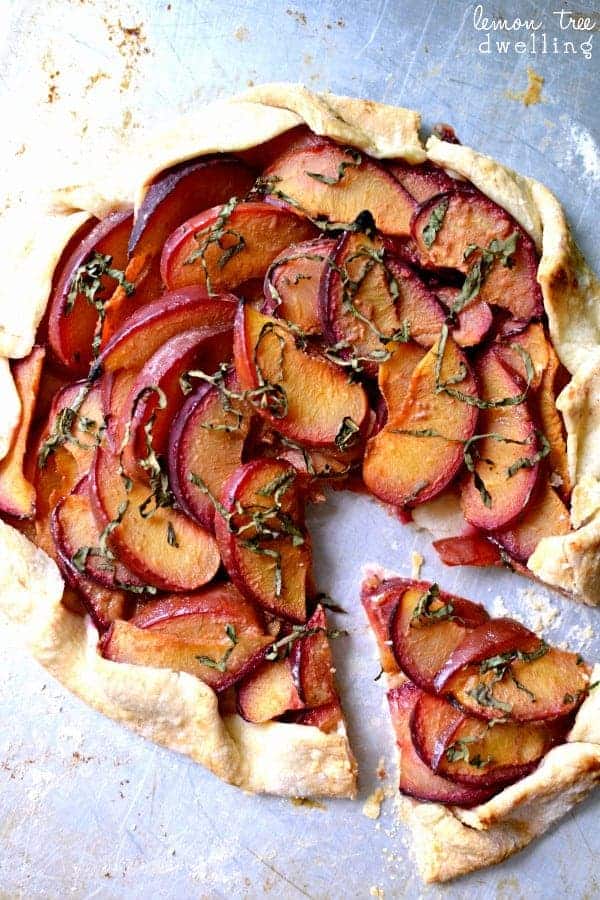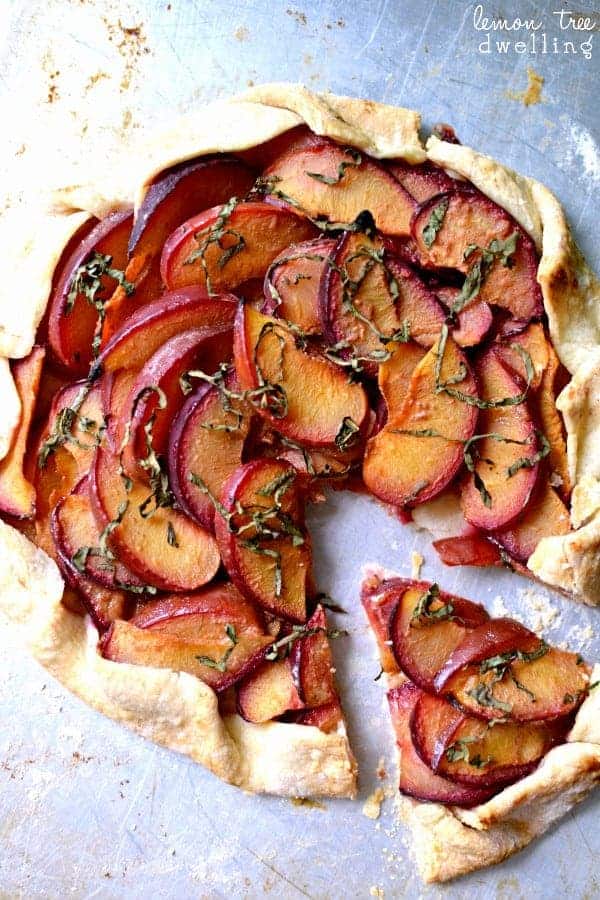 Or…..just make a lot of desserts with fruit. Because when it's made with fruit, I don't feel quite as bad about eating (all of) it! This plum galette is a perfect example. I made it, I tasted it, and I proceeded to eat more than my fair share of it. Because it was THAT good. But it's okay! How much damage can pie crust, plums, and basil really do….?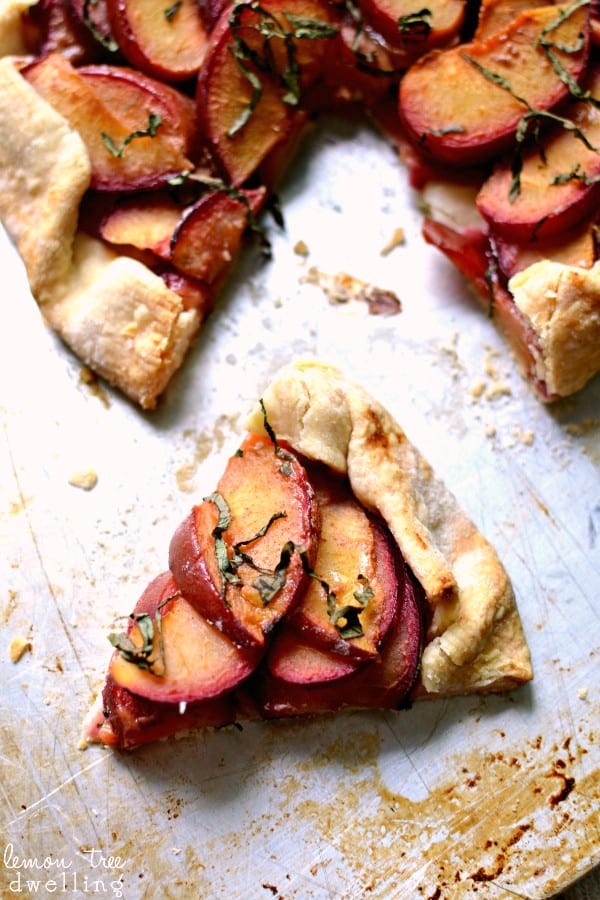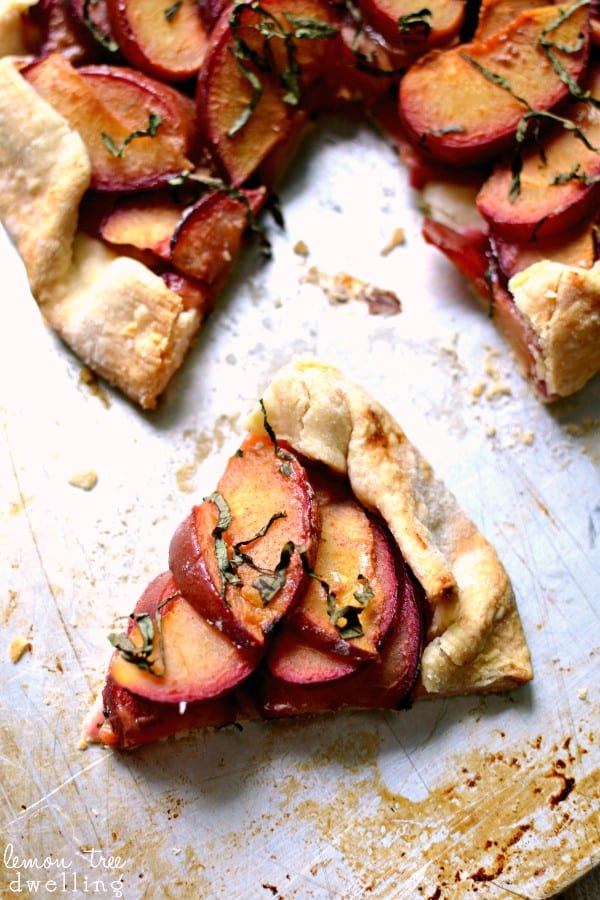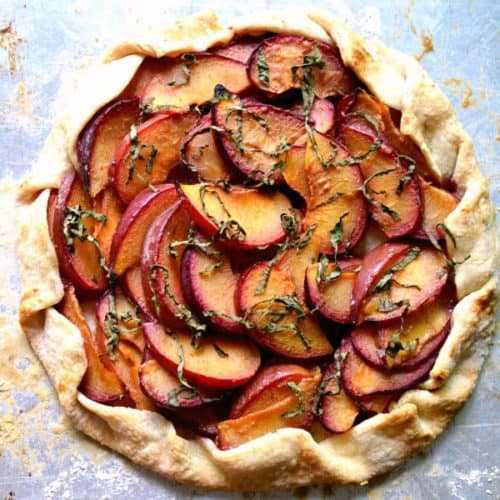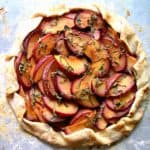 Plum & Basil Galette
Ingredients
1

refrigerated pie crust

4

plums

I used 2 red & 2 black, thinly sliced

1/3

cup

sugar

2

Tbsp.

flour

1/2

tsp.

cinnamon

1/4

tsp.

ground ginger

2

large basil leaves
Instructions
Unroll pie crust on lightly floured cookie sheet.

Toss sliced plums with sugar, flour, cinnamon, and ground ginger.

Spoon onto center of pie crust.

Fold edges of crust up over plums.

Chiffonade basil leaves (roll tightly and slice to create ribbons) and arrange on top of plums.

Bake at 425 degrees for 30 minutes.