Bow tie pasta with grape tomatoes, basil, artichokes, fresh mozzarella cheese, and a light, flavorful homemade basil vinaigrette.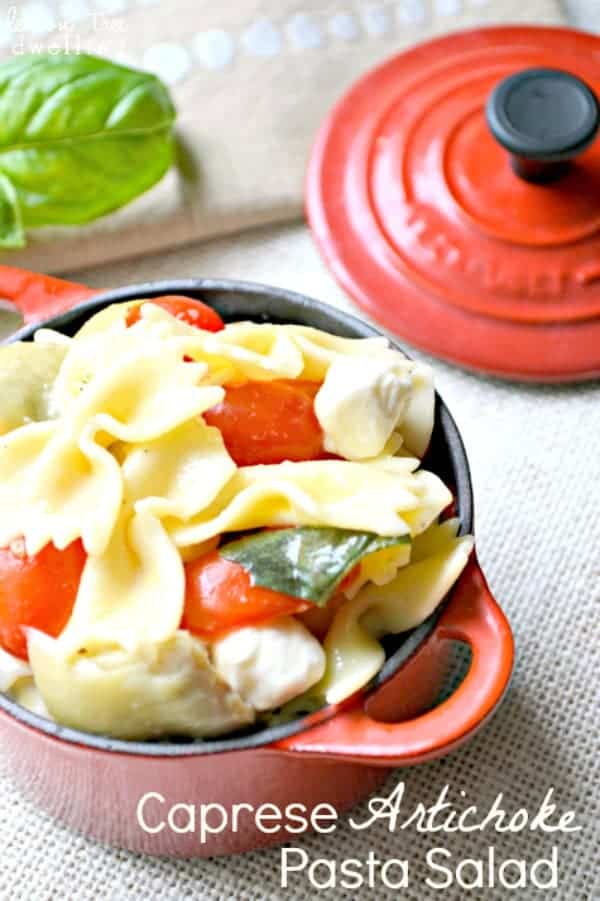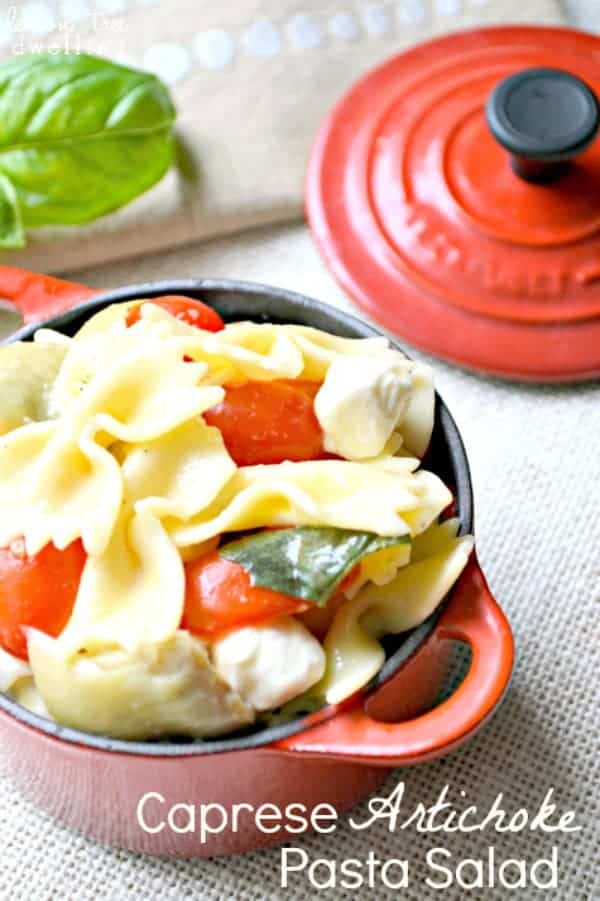 You know the phrase "better late than never"?? Well….I'm thinking that's our family's catch phrase….at least for the time being! We cannot, for the life of us, get anywhere on time anymore. And rather than make ourselves crazy over it, I think we just need to embrace it!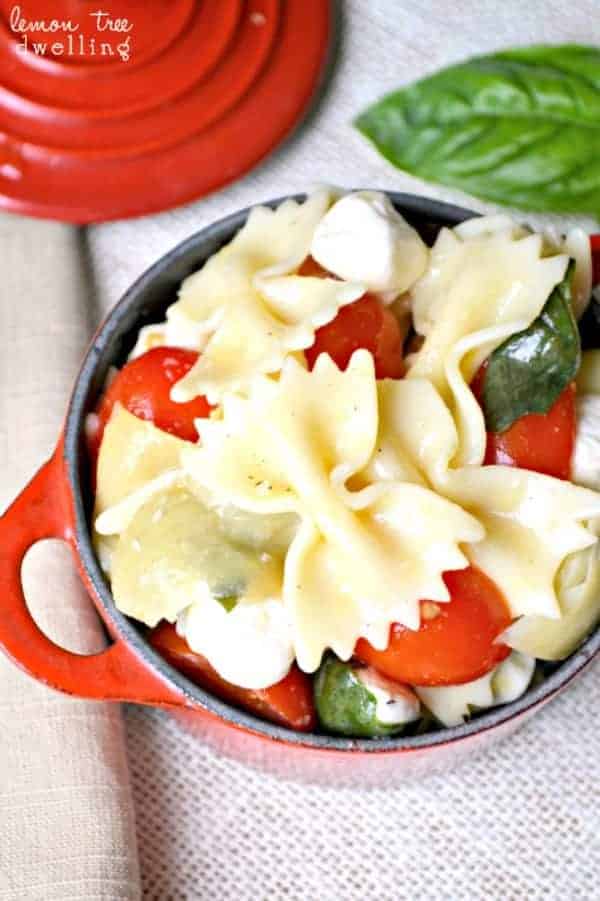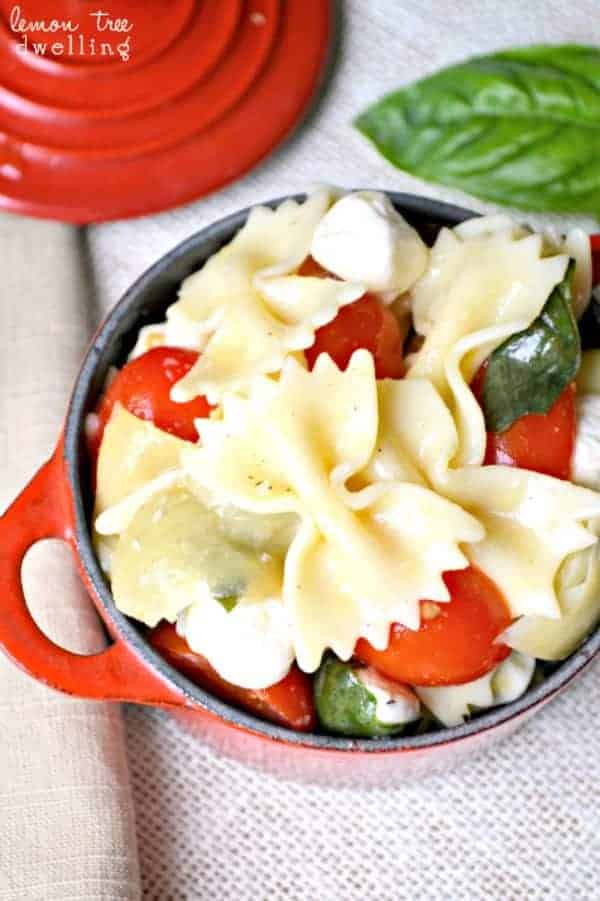 Of the two plans we had this past weekend, we were late to both. And not fashionably late…..like 10-15 minutes…..but late late (like 45-60 minutes)! It's good for me, actually. It's humbling. Because for the longest time I took pride in having 3 kids and still usually showing up on time. I felt like all it took was a little advanced preparation!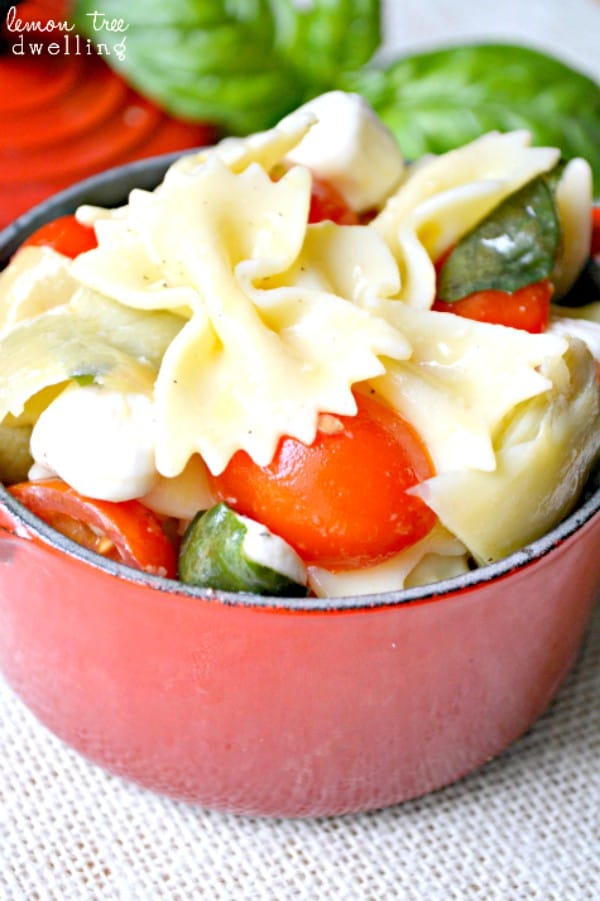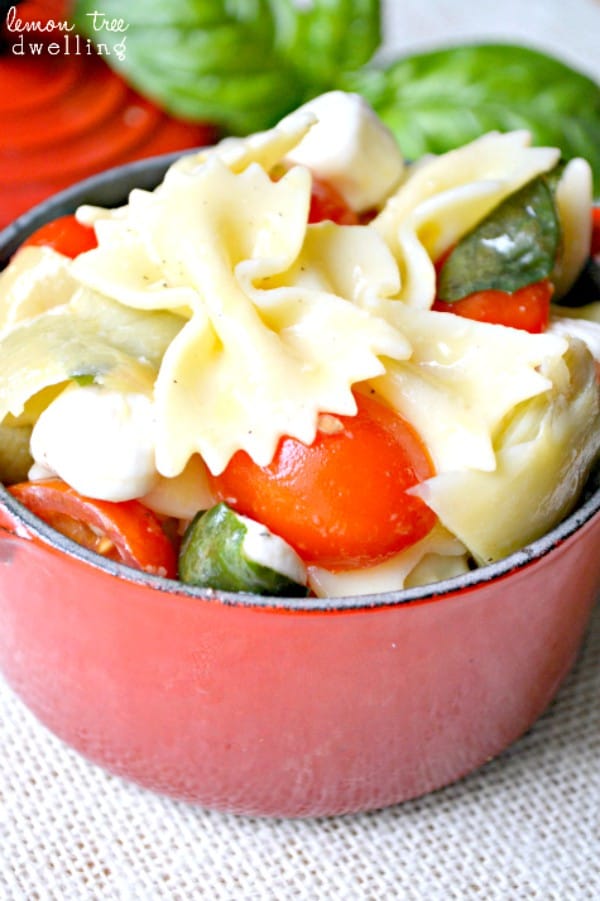 Well….advanced preparation doesn't hurt…..but it's definitely no guarantee. There are still last minute tantrums and feedings and grocery trips and diaper changes….not to mention the fact that I'm not always up for getting ready in advance these days. So when we're running late from now on, I'm just going to tell myself, "Better late than never"….and I'm going to hope I can really believe it!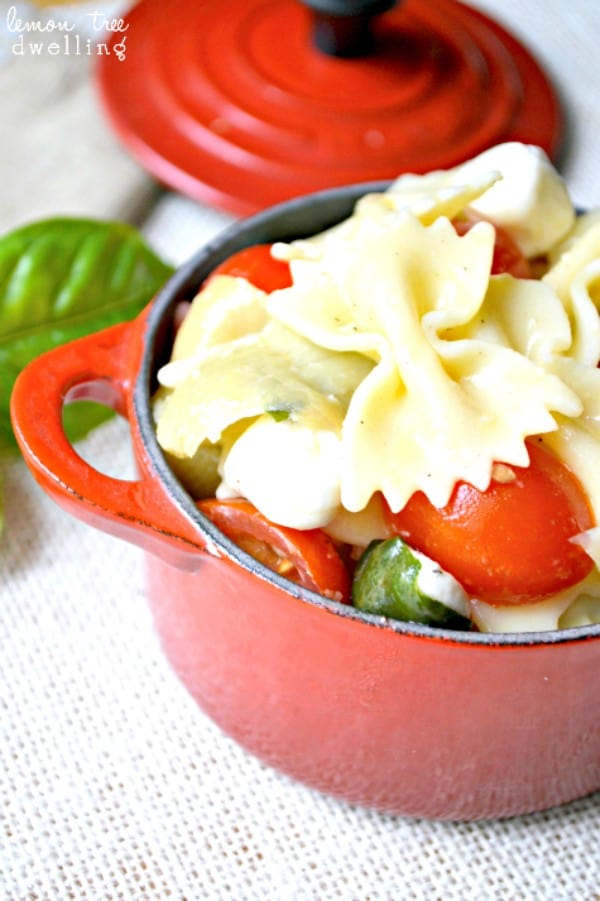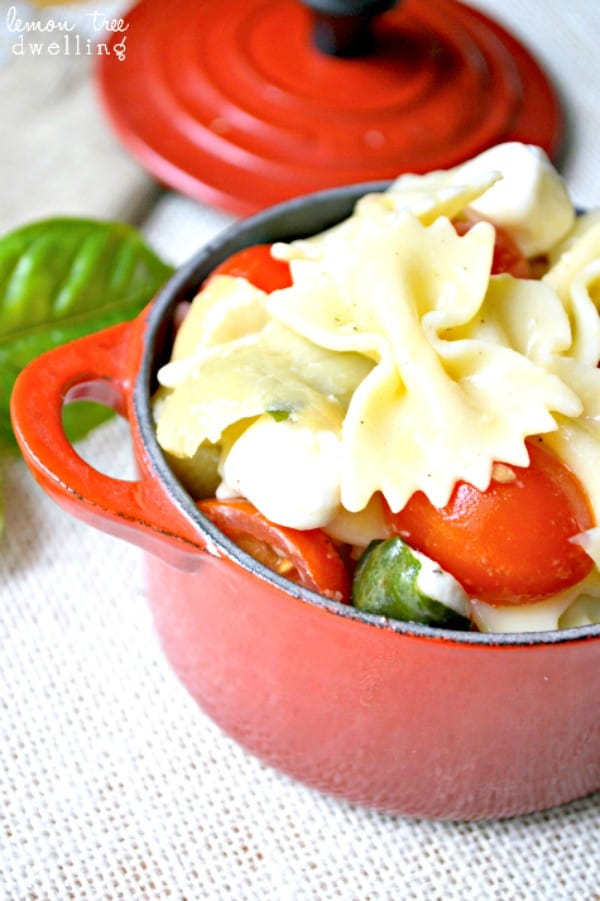 It's kinda like this pasta salad….which I first posted over a year ago now on one of the sites I contribute to. For some reason, I have yet to post it here! But you know what they say…..better late than never, right??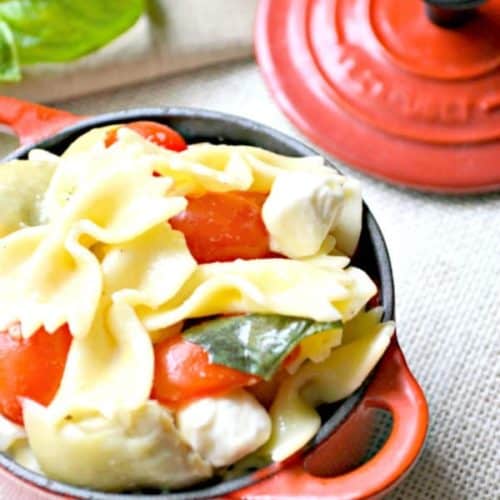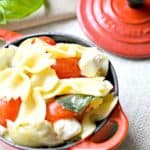 Caprese Artichoke Pasta Salad
Ingredients
Salad
1/2

pound

1/2 box bow tie pasta

1

8 oz. package fresh mozzarella pearls

1

14 oz. can artichoke hearts, drained

1

pint

grape tomatoes

halved

1/2

c.

fresh basil

torn

basil vinaigrette

to taste
Fresh Basil Vinaigrette
1/3

c.

olive oil

1/3

c.

white wine vinegar

1

Tbsp.

minced red onion

1

Tbsp.

fresh basil

chopped

1/2

clove

minced garlic

1/2

tsp.

salt

1/4

tsp.

pepper
Instructions
Salad
Cook pasta according to package instructions. Drain and rinse with cold water to cool.

Pour drained, cooled pasta into a large mixing bowl. Add fresh mozzarella, artichoke hearts, grape tomatoes, fresh basil, and basil vinaigrette.

Mix thoroughly to combine.
Dressing
Mix all ingredients until thoroughly blended.
Be sure to check out these other delicious side salad recipes!