This Pineapple Peach Mango Green Smoothie is a delicious taste of the tropics! This breakfast smoothie is flavor-packed and a perfect snack for any time of day!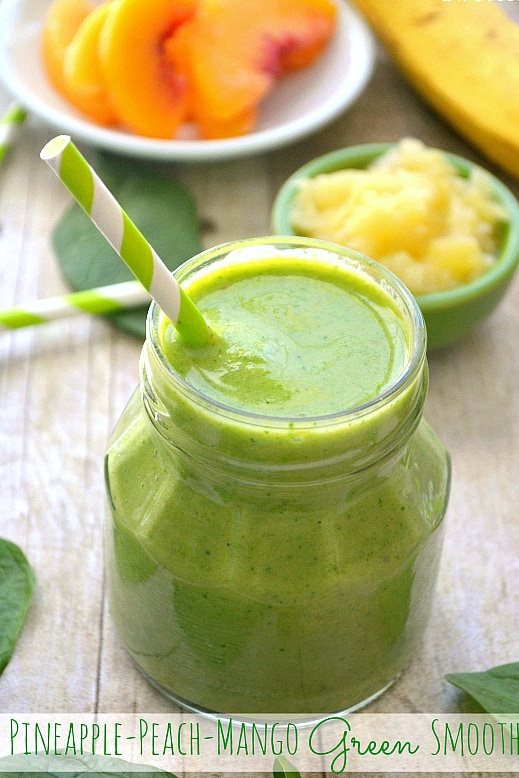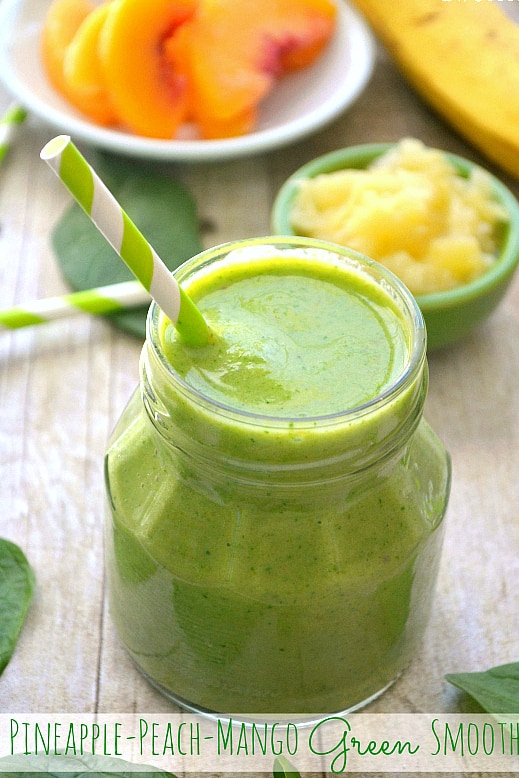 Well....we are officially gearing up for St. Patrick's Day around here! The red and pink have all come down and the green has all come out. We waste no time between holidays, really...and it makes sense. When you do as much for each holiday as we do, and when you start a month ahead of time, by the time the holiday actually comes and goes you're pretty much ready for it to be done!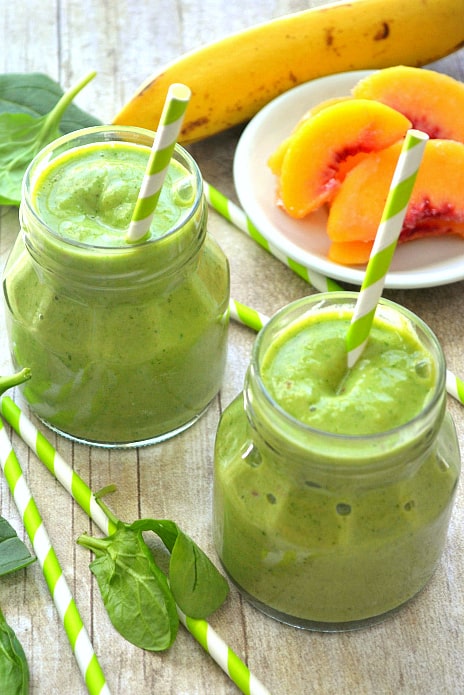 It's a good metaphor for life, if you think about it. Live things to the fullest and you won't be so sad when it's time to move on....? I'm not sure if it's pregnancy or what, but this is something I've been really struggling with lately. How quickly time flies! I can't believe that Ellia is already reading chapter books or that Greta is already losing teeth or that Nora is speaking in full sentences and telling me that things are "inappropriate." I can't believe how quickly they're all growing up, how quickly we are moving from one phase of life to another!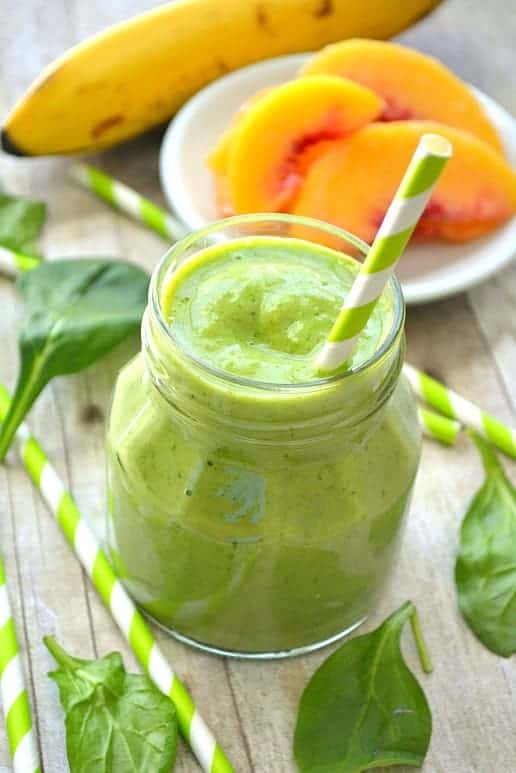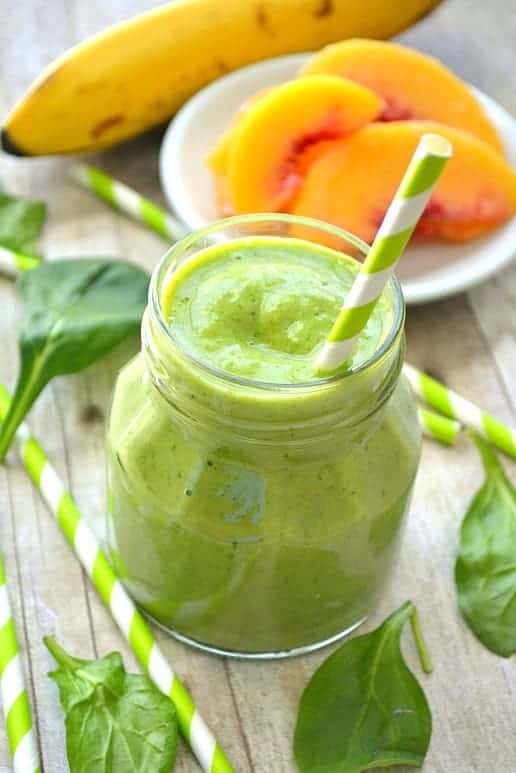 People have always told me that I would feel this way. When Ellia was a colicky baby and I couldn't wait for her to grow out of it, I would always hear, "Just wait...it goes quickly." Or when I've struggled to keep my patience with Greta's roller coaster moods, I've always been told, "Before you know it, you'll be dealing with much bigger issues." Or when Nora has made our grocery trip take ten times as long because she's insisted on pushing the cart and dancing through the aisles, I've had countless people tell me, "Enjoy this. It won't last forever." How right they have all been!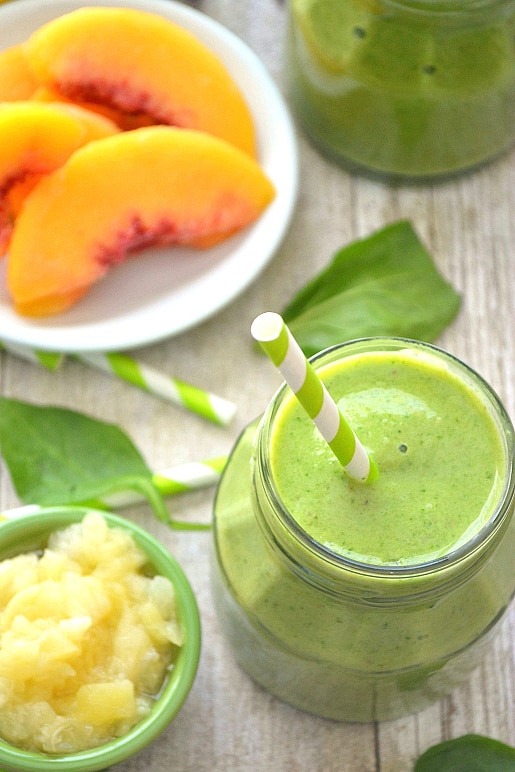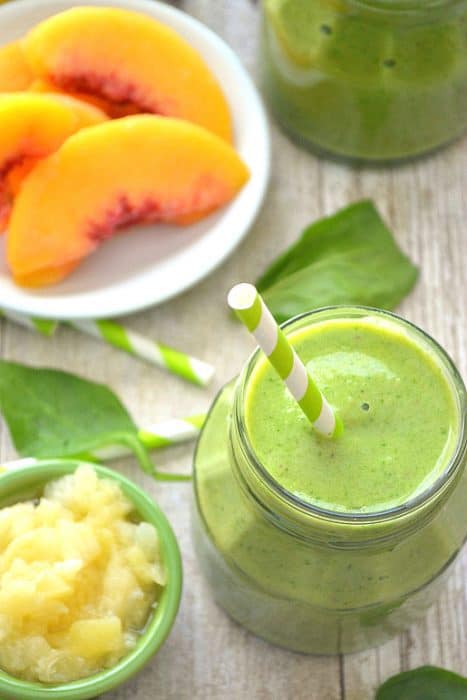 Pineapple Peach Mango Green Smoothie
Since I can't turn back time, and I can't make it slow down....maybe I need to take a lesson from myself here! Maybe I need to look at the different stages with my kids more how I look at holidays - special times that won't last for ever and need to be celebrated. And maybe then, by the time we move on to the next stage, it won't feel like time is flying. It will feel like we're ready for it! Just like we're ready for St. Patrick's Day and, of course, all things green!! These green smoothies are the perfect St. Patty's day food...loaded with fresh veggies and fruit, and so delicious my kiddos gobbled them up! Less time spent trying to get them to eat = more time spent enjoying them. (The kiddos....and the smoothies!)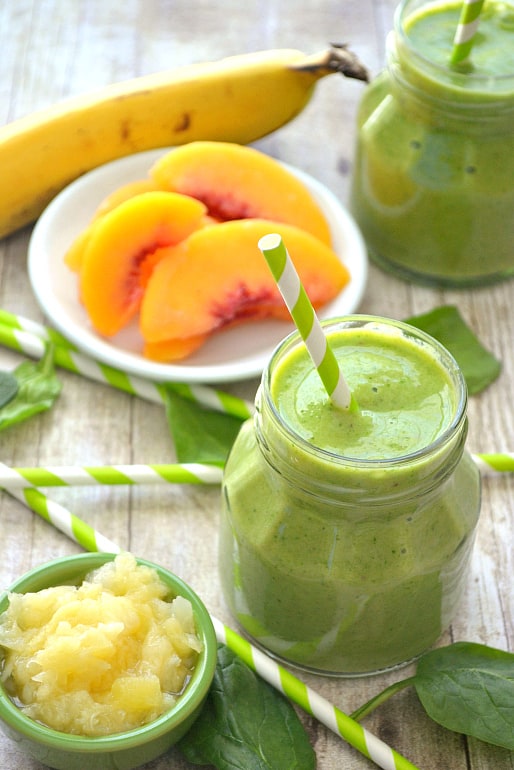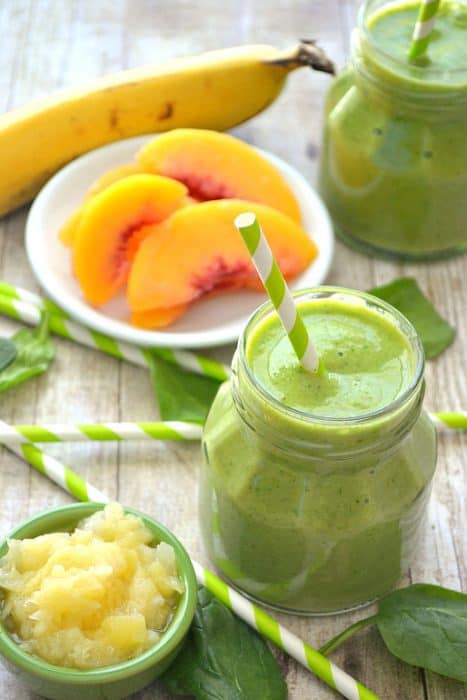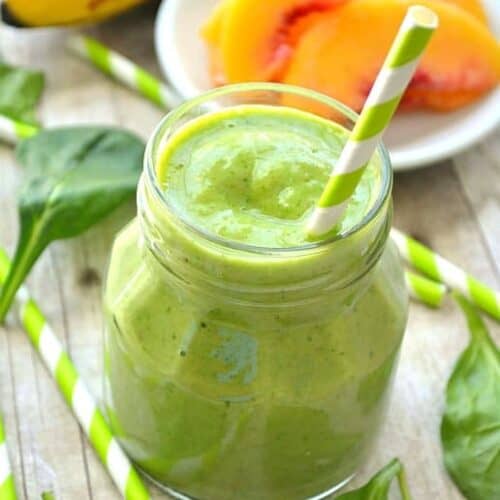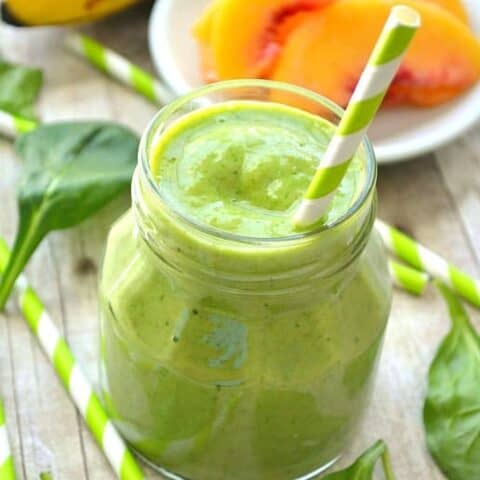 Pineapple Peach Mango Smoothie
This Pineapple Peach Mango Green Smoothie is a delicious taste of the tropics! Loaded with peaches, mango, pineapple juice, bananas, and spinach....this smoothie is flavor-packed and perfect for any time of day!
Ingredients
1 c. pineapple juice
1 c. Greek vanilla yogurt
1 c. frozen mango
1 c. frozen peaches
1 frozen banana chunks
2 c. fresh spinach
Instructions
Put all ingredients in blender and blend until smooth.
Nutrition Information:
Yield:

2
Serving Size:

1 grams
Amount Per Serving:
Unsaturated Fat:

0g


Looking for more delicious smoothie recipes??