There's less than a week to go until Cinco de Mayo….a great excuse to eat delicious food and enjoy a beverage or two! You'll fall in love with these Perfect Pomaritas, made with fresh lime juice and agave nectar….first round's on me!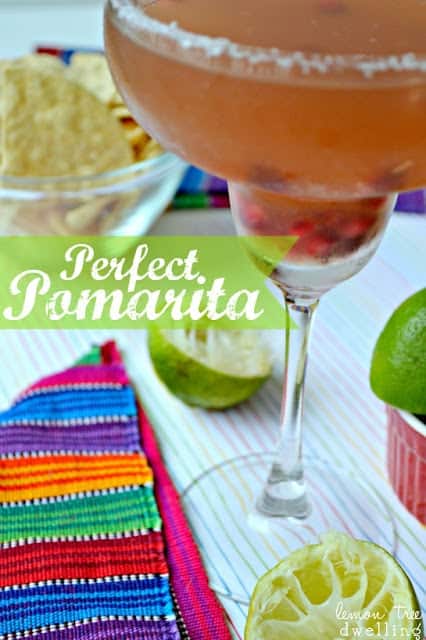 We used to live just a few blocks from a Mexican restaurant. Needless to say, we visited it…often! Often enough that we knew exactly what we would order without looking at a menu. Often enough that, when Greta turned three, she requested it for her birthday meal. Often enough that one of the waitresses knew our kids by name and gave them big hugs every time we were there….! Yes, we frequented (and loved!) our little neighborhood restaurant.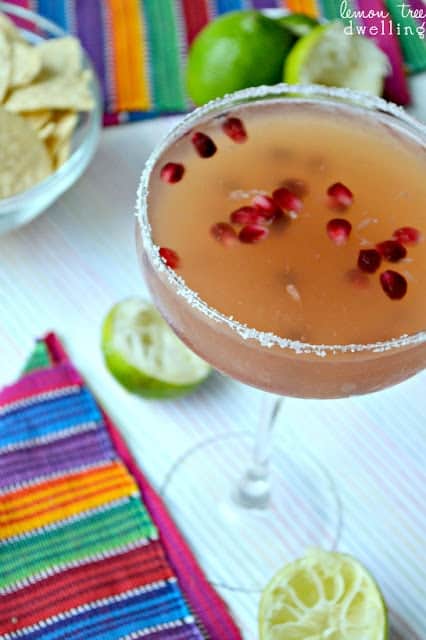 But then we moved a little further away, and our kids started going to school, and Jorden started working later hours……and the frequent visits to our little restaurant became much less frequent. And then one day Jorden came home and told me it had closed… for good! I couldn't help but feel somehow responsible….(had our frequent visits been keeping them afloat??)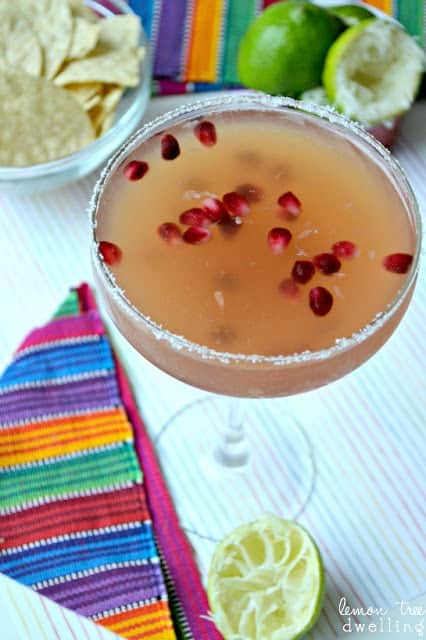 (The answer, in case you're wondering, is no.) And the reality, in case you're wondering, is that we still have plenty of Mexican restaurants to choose from! None are as quaint and homey as our old Guadalupe, but as long as they make good guac and a mean margarita, I'm totally on board! And for the times when life gets in the way of us frequenting one of said restaurants, I made up a mean margarita recipe that we can enjoy at home! And by WE, I mean YOU, too!!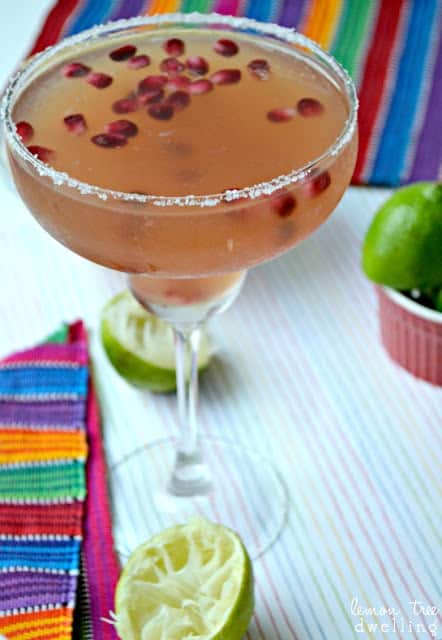 Perfect Pomarita
3 oz. tequila
2 oz. fresh lime juice
2 oz. pomegranate juice blend (100% juice)
1 oz. triple sec
1 oz. agave nectar
Mix all ingredients together and enjoy! Store extra in freezer (as if you will have any extra……!)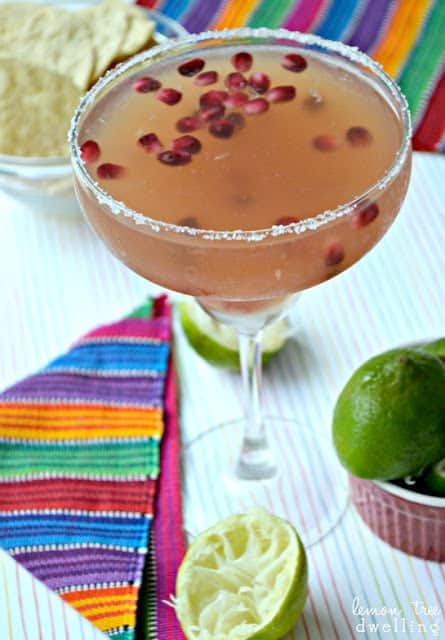 Happy Cinco de Mayo

!
Enjoy!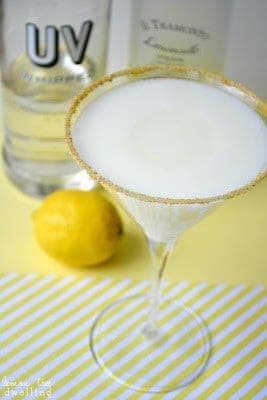 Thanks for taking a peek inside my Lemon Tree Dwelling…
I hope you feel right at home!
-Cathy