Peppermint Mocha Dipped Spoons are stirring spoons dipped into mocha flavored melted chocolate, then sprinkled with crushed candy canes. They're perfect for stirring into coffee, hot chocolate, or steamed milk, and they make great holiday gifts!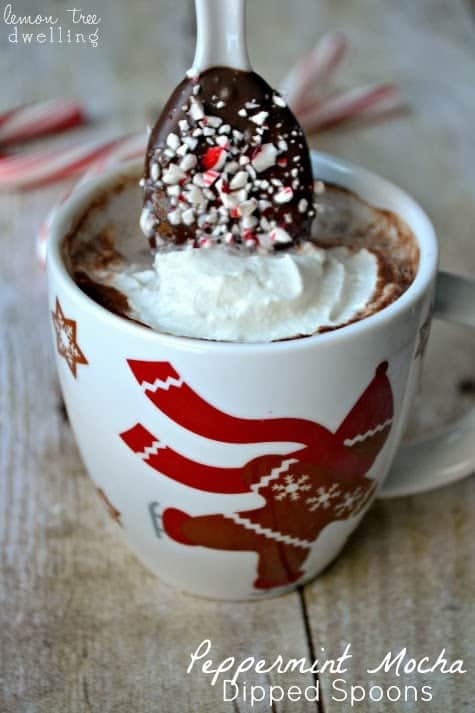 I have a confession to make. The other day I fed my kids coffee. NOT on purpose…..but I definitely fed them coffee! Here's how it happened. We were watching our neighbor, Patrick, after school. I had promised the kids all kinds of fun…..namely, making and decorating Christmas cookies! After they got a little of their crazy after-school energy out, we got to work! And they helped me with everything from rolling the dough to cutting out shapes to mixing the frosting and decorating the cookies. Every last one of them!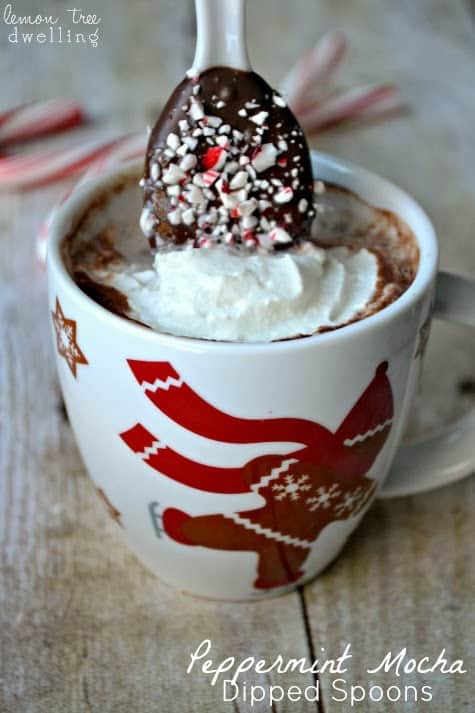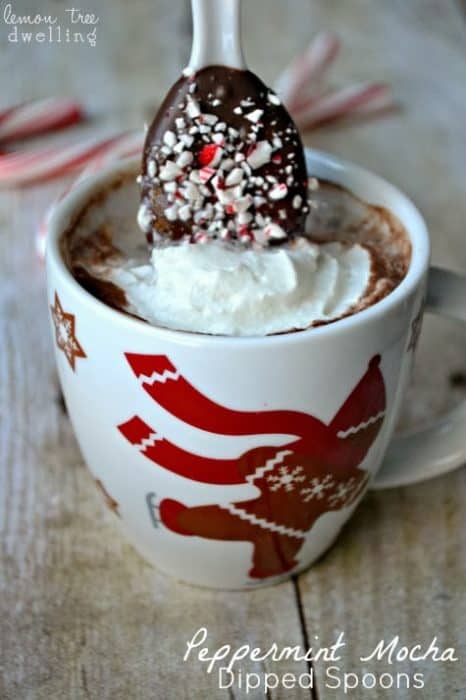 Somewhere in the midst of frosting and sprinkles and finger licking, I decided that a little hot chocolate would make it all just a little more fun! So I searched the cupboards, pulled out the hot chocolate mix, heated the milk, stirred in the mix, and even topped it with whipped cream. I handed it over to them…..they all took a big sip…..and told me it tasted like coffee! What!?!? Why would hot chocolate taste like coffee??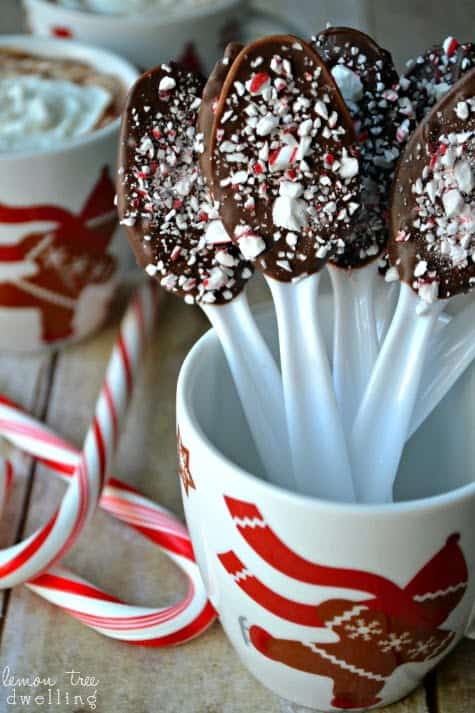 It turns out I had used Chocolate Mocha flavored hot chocolate mix…..and it turns out the mocha flavor was definitely noticeable! So I checked the ingredients, and sure enough, coffee was listed as the last ingredient. I fed my kids coffee!! And to make it worse, they were all already bouncing off the walls…..and I'm SURE the coffee didn't help! To make it double worse, I sent Patrick home right afterward! (I'm sure his mom was reeaaaaalllly happy……) The good thing about it all? I got to drink all the hot chocolate….and I realized how delicious chocolate mocha hot chocolate really is!
How to Make Peppermint Mocha Dipped Spoons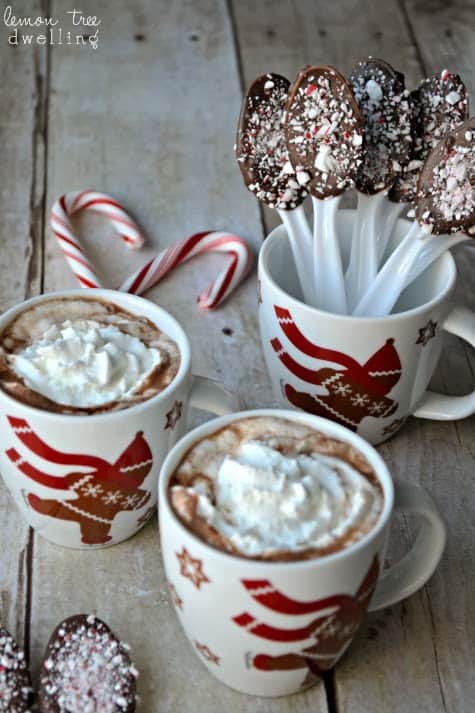 Peppermint Mocha Dipped Spoons
8 oz. melt-able chocolate (I used Candiquik)
2 tsp. instant coffee granules
2 candy canes, finely crushed
18 plastic spoons
1. Melt chocolate over low heat; stir in instant coffee.
2. Dip plastic spoons into melted chocolate to fill them. Be sure you cover the bottom, too!
3. Place on wax paper and sprinkle with crushed candy cane.
4. Wait until chocolate is hardened; remove from wax paper and stir into your favorite warm beverage!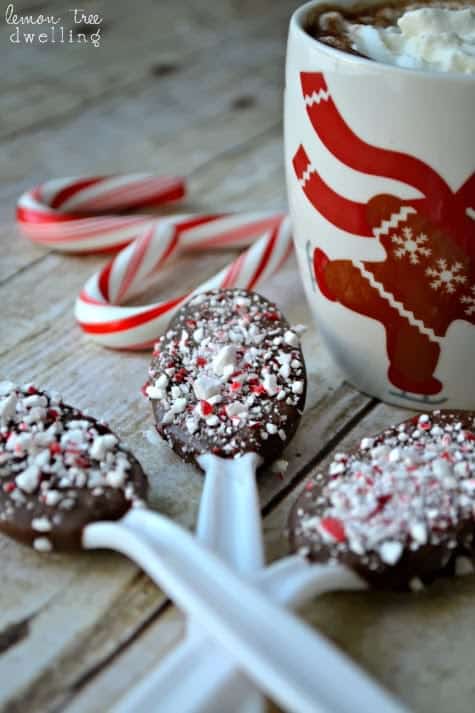 Enjoy!
Looking for more delicious peppermint treats?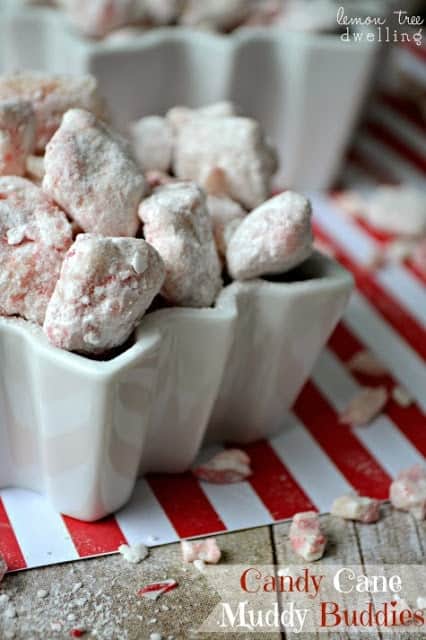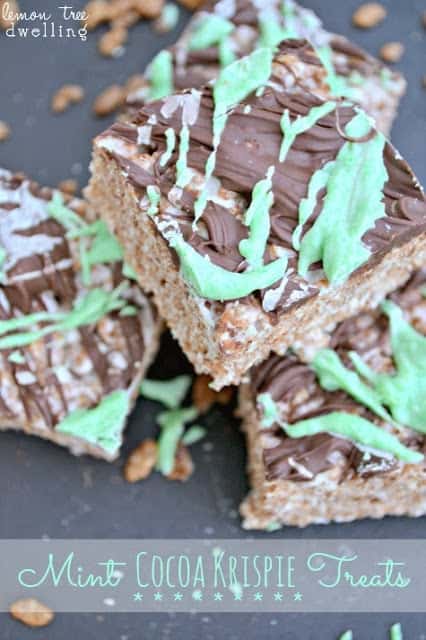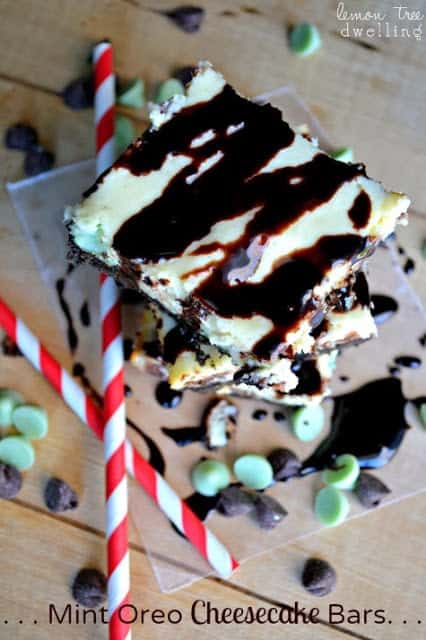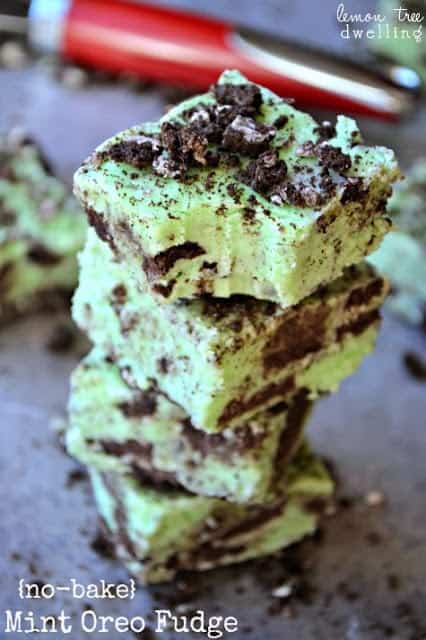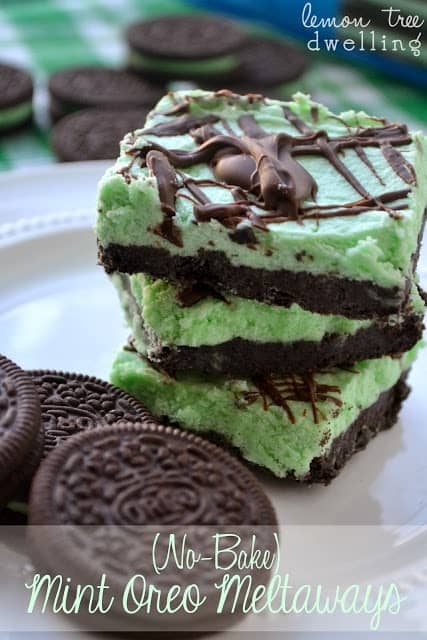 Thanks for taking a peek inside my Lemon Tree Dwelling….
I hope you feel right at home!