Peppermint Hot Chocolate Cookie Cups are a deliciously sinful dessert topped with peppermint chocolate buttercream, peppermint candies, and marshmallow bits. These gluten free treats will wow all your guests with how great they taste!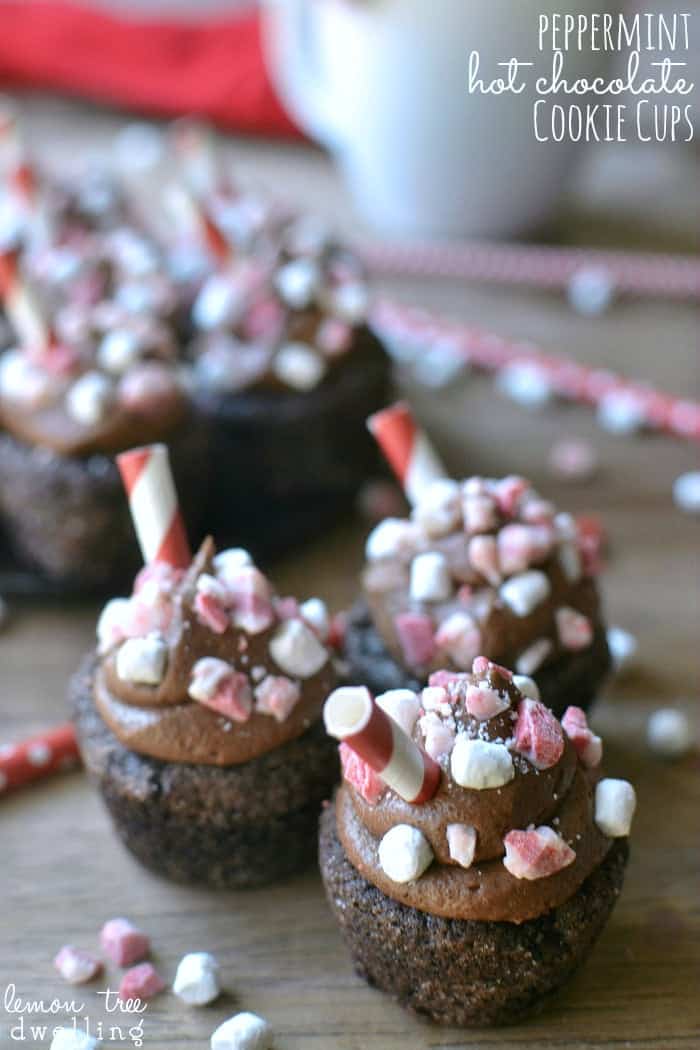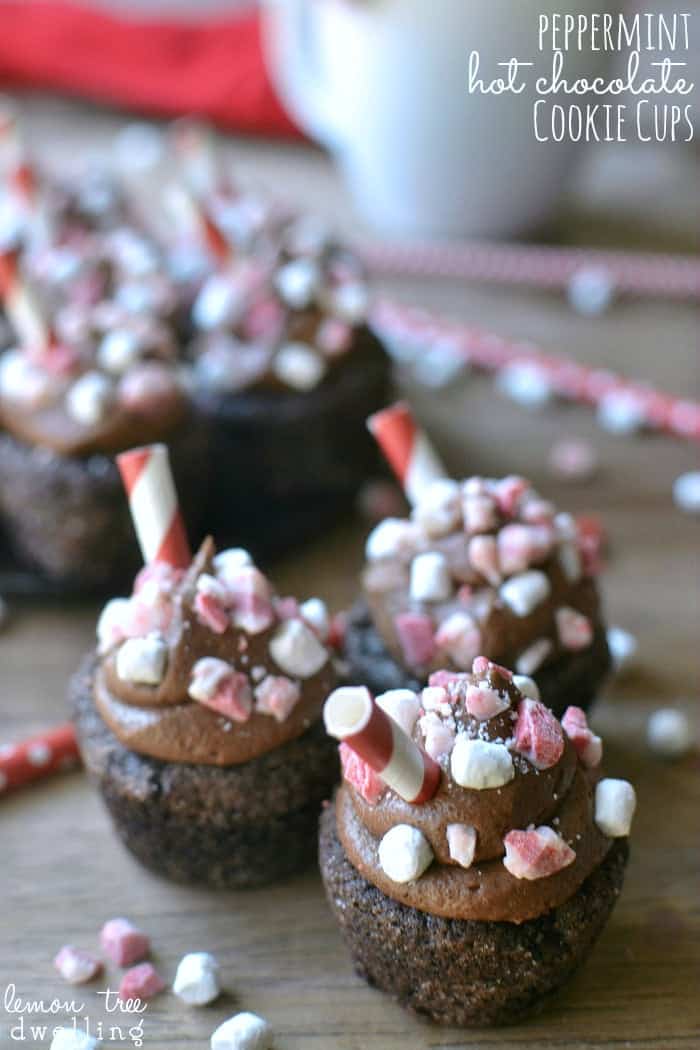 It's amazing how much the weather can affect the way things feel. Like it doesn't feel like summer until it's humid and HOT, it doesn't feel like spring until it's sunny and wet, it doesn't feel like fall until there's a nip in the air, and it doesn't feel like Christmas without snow!!!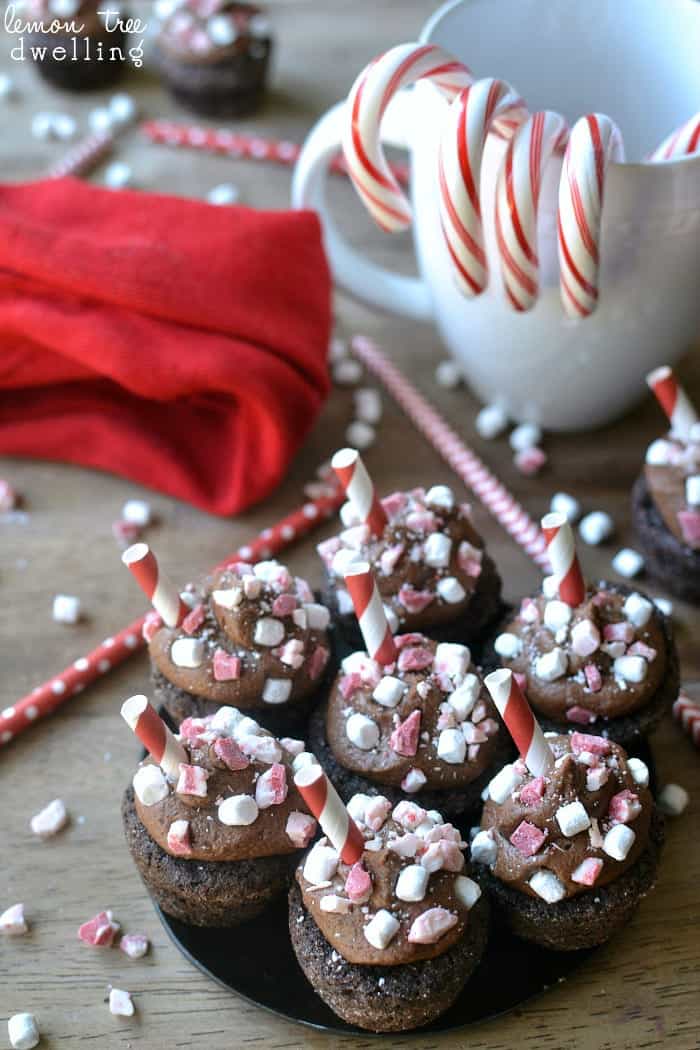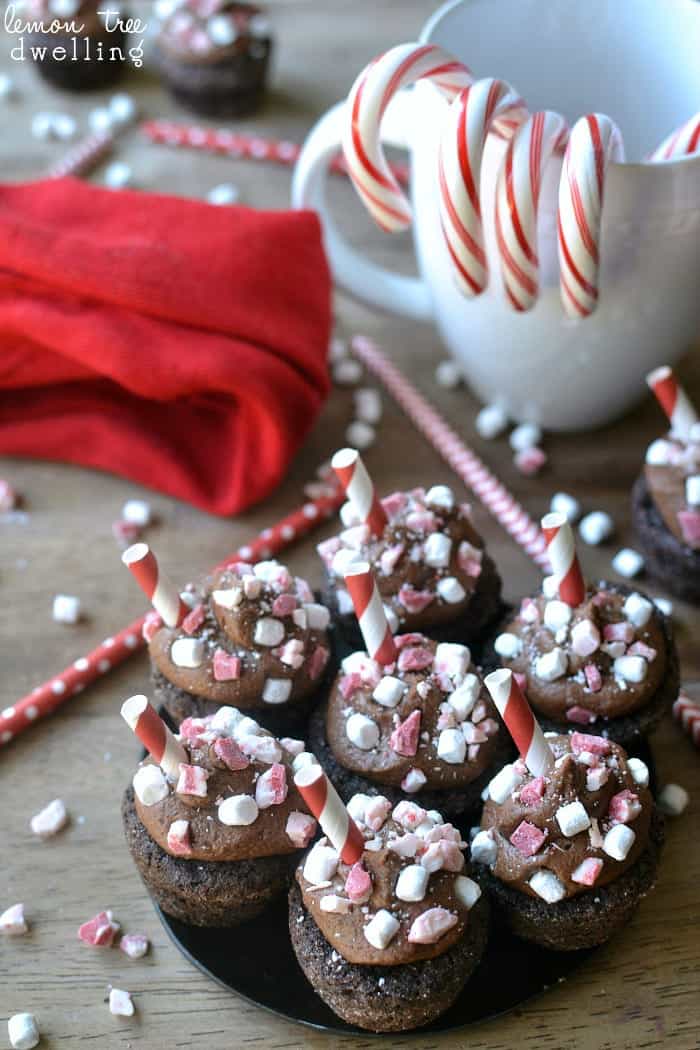 Okay, I'm spoiled. I know. Not everyone is gets the four seasons like we do here in Wisconsin…..and not everyone has snow for Christmas. But around here, where winter is COLD and snowy and lasts a good five months, not having snow for Christmas is just. not. right!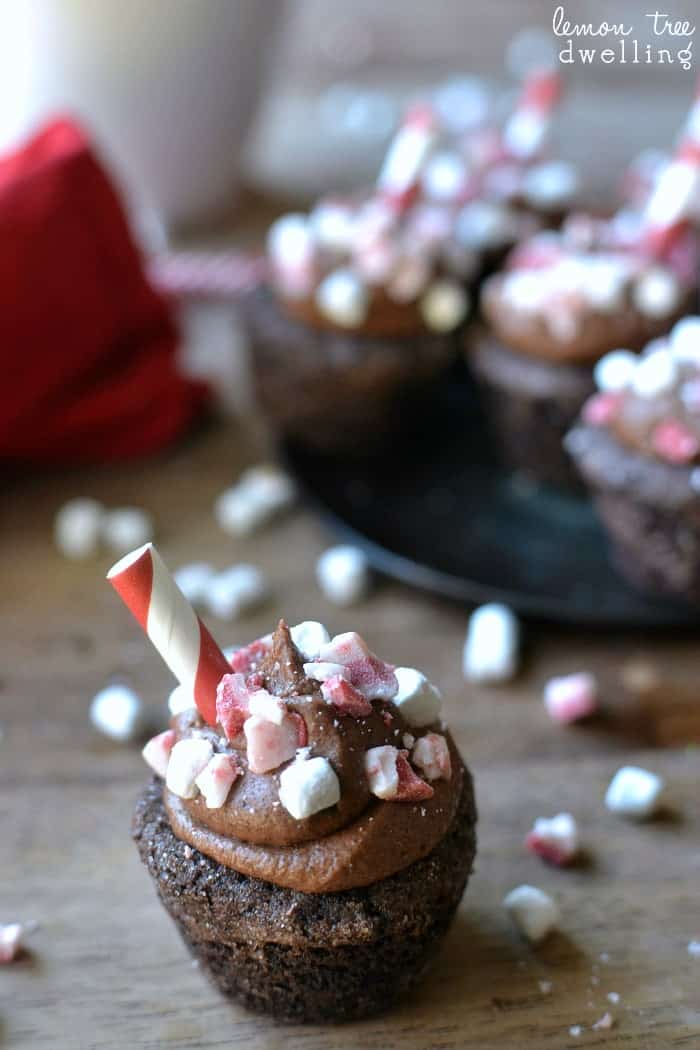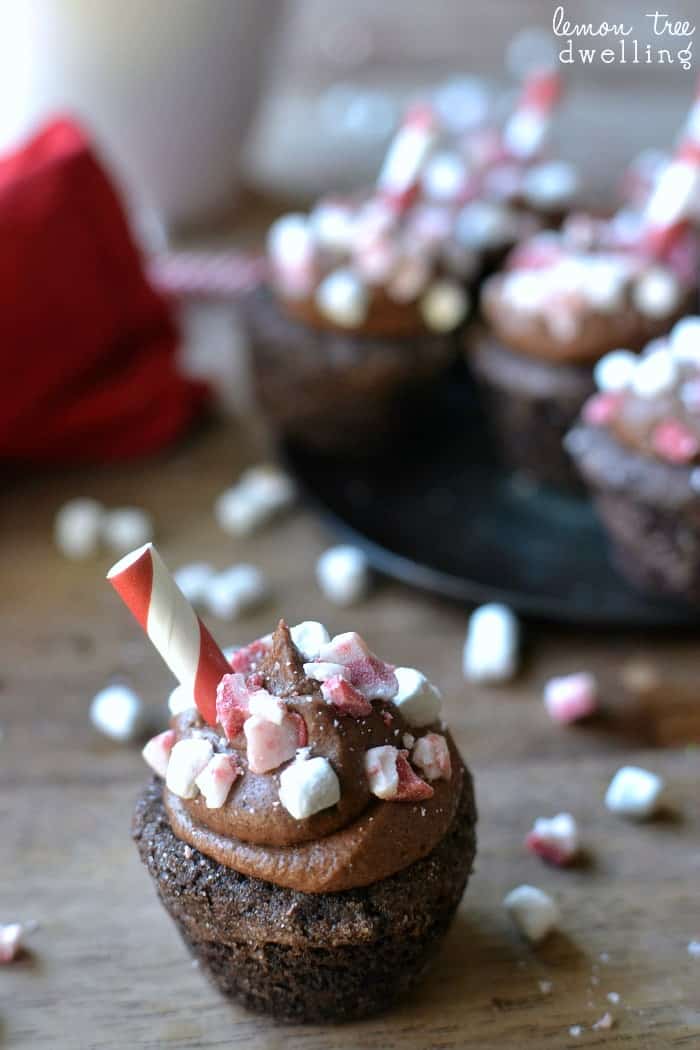 Now, I know we still have two weeks to go. And I know a lot can change in two weeks. But when I look at the 10 day forecast, guess what I don't see! SNOW!! I see temperatures in the 40's….which is normally a wonderful thing…..just not at Christmastime in Wisconsin!
Peppermint Hot Chocolate Cookie Cup
Yes…..I'll stop now. I'll find some Christmas spirit. I'll remind myself that Christmas is not really about snow…..or cold weather…..or hot chocolate. Sure, those things help make Christmas more magical, but we can do without them. Or at least without the snow and the cold weather. Hot chocolate, on the other hand? Why do without?
Especially when you can have it in the form of a delicious, chocolatey, pepperminty cookie cup. A peppermint hot chocolate cookie cup that has Christmas written all over it…..even if the weather doesn't!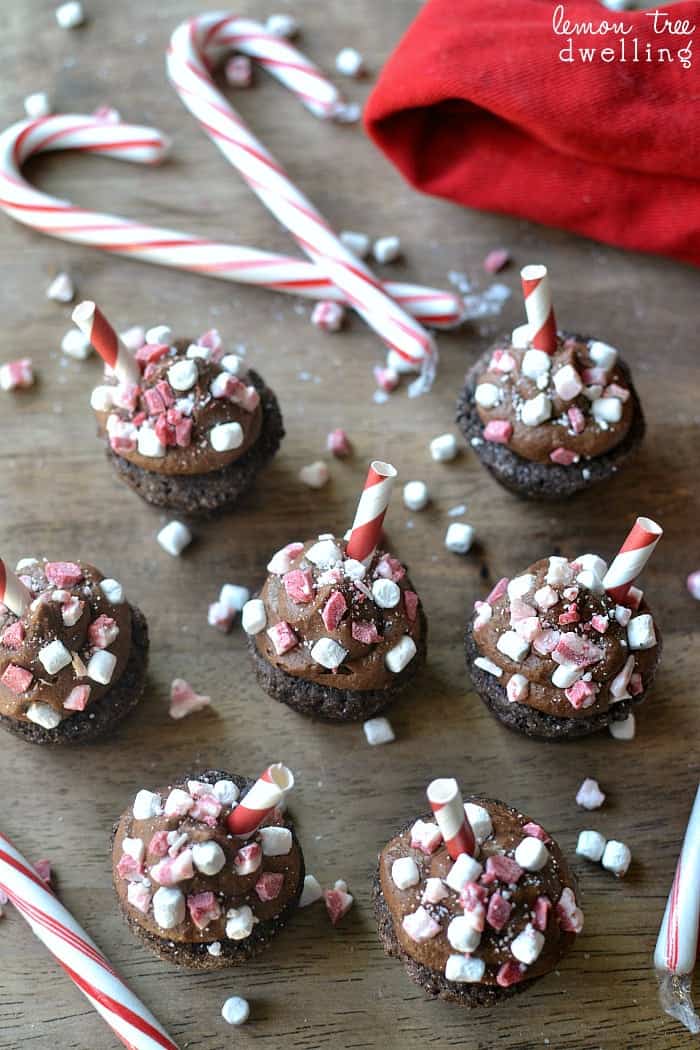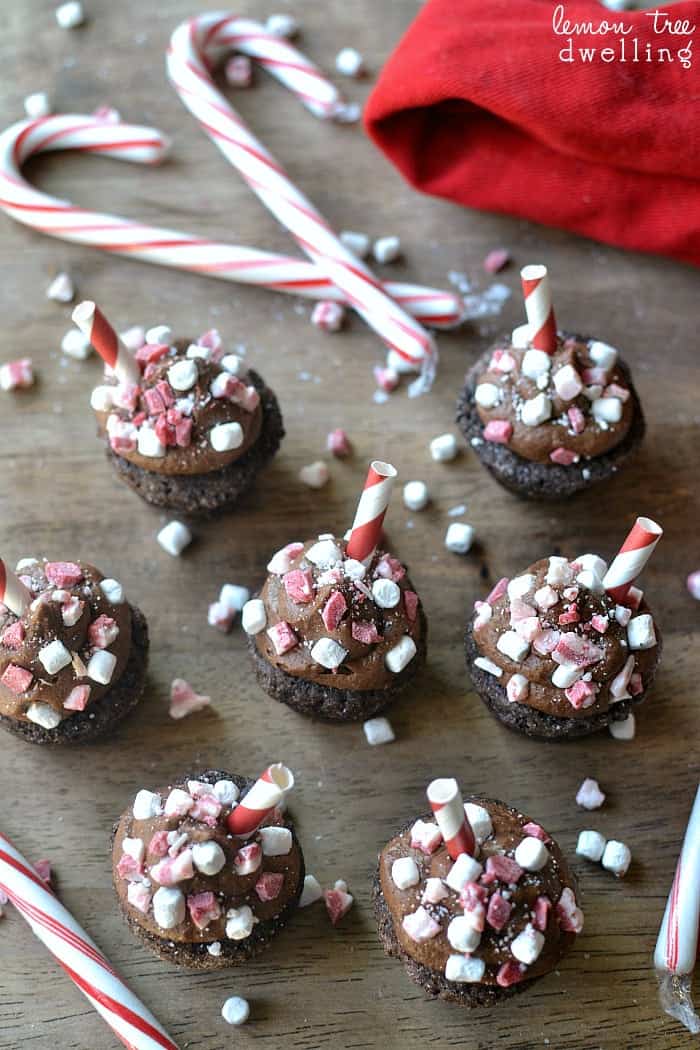 The best thing about these cookie cups? They're completely gluten free – made with Immaculate Baking Gluten Free Double Chocolate Cookie Mix. Which, by the way, tastes JUST like "regular" chocolate cookies…..so everyone on your list can enjoy them. And enjoy them they will (I promise)! Merry Christmas!!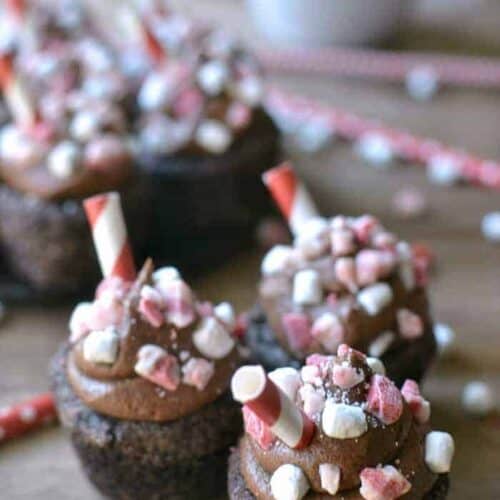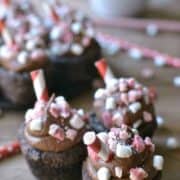 Peppermint Hot Chocolate Cookie Cups
Prep Time
1
hour
20
minutes
Total Time
1
hour
33
minutes
Ingredients
1

Immaculate Baking Double Chocolate Cookie Mix

1/3

c.

vegetable oil

2

eggs

1/2

c.

1 stick butter

2

c.

powdered sugar'

1/2

c.

cocoa powder

3

Tbsp.

milk

1/4

tsp.

peppermint extract

1/4

c.

marshmallow bits

1/4

c.

Andes Peppermint Baking Bits
Instructions
Combine cookie mix, oil, and eggs and mix according to package instructions.

Chill 1 hour.

Roll dough into 1 inch balls; dip balls into granulated sugar and place in well-greased mini muffin tins to bake.

Bake at 350 degrees 13 minutes or until set.

Remove from oven and cool 15 minutes in pan.

Twist each cup gently to remove it from the pan; cool completely on wire rack.

Prepare buttercream frosting by combining butter, powdered sugar, cocoa powder, milk, and peppermint extract in a medium mixing bowl and beating at high speed until smooth and light.

Fill a plastic ziploc bag with frosting; close and snip one corner of the bag to pipe frosting onto the top of each cookie.

Finish with marshmallow bits, Andes baking bits, and decorative straw segments.
Looking for more delicious peppermint treats?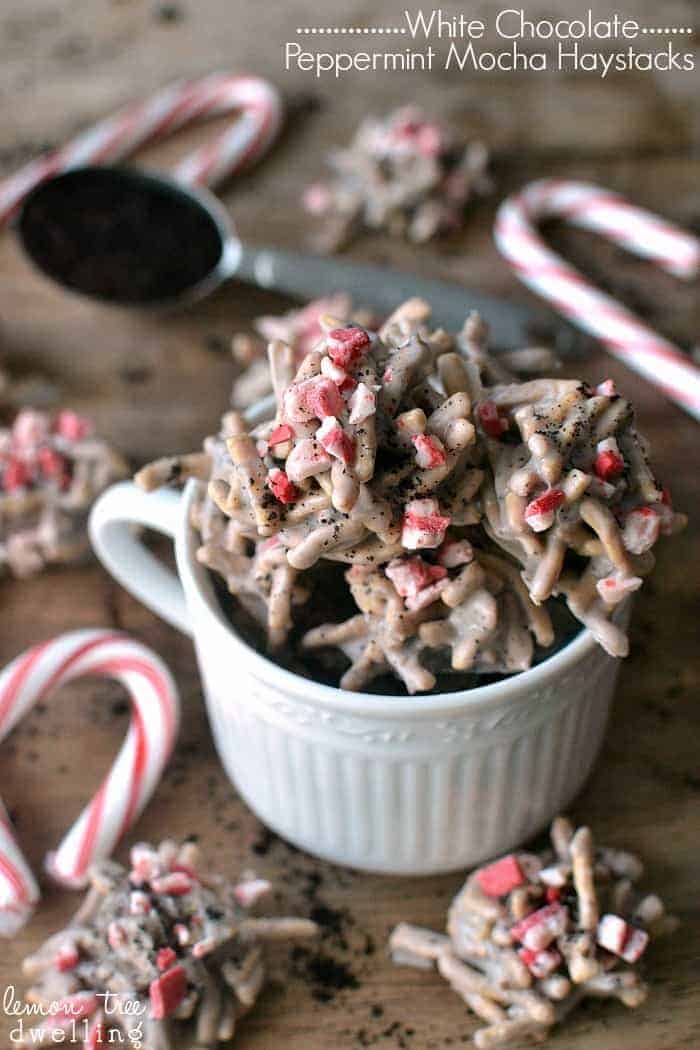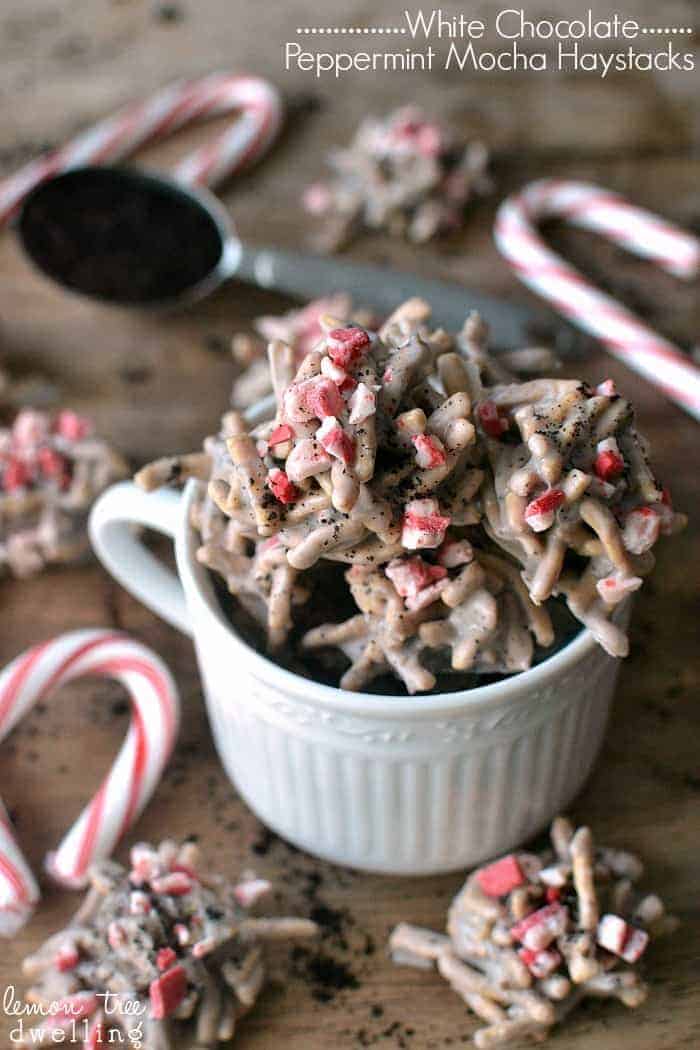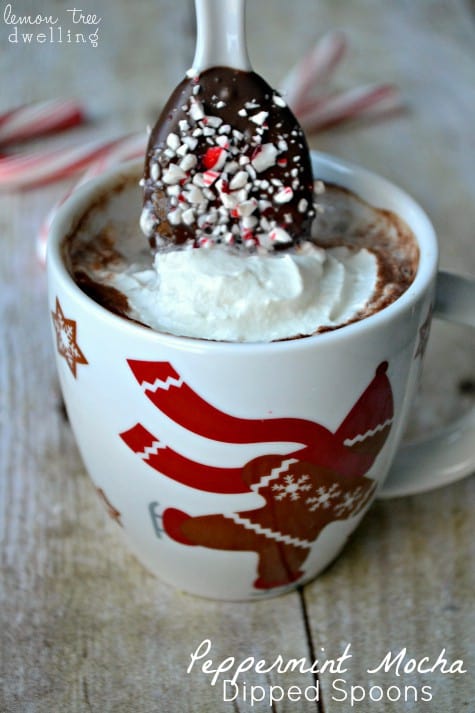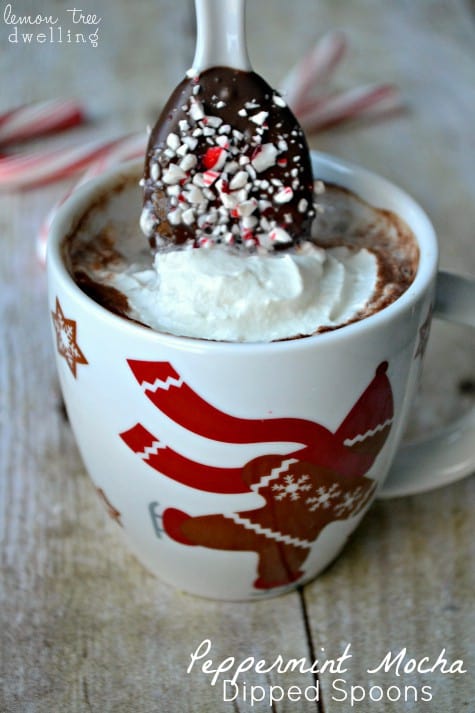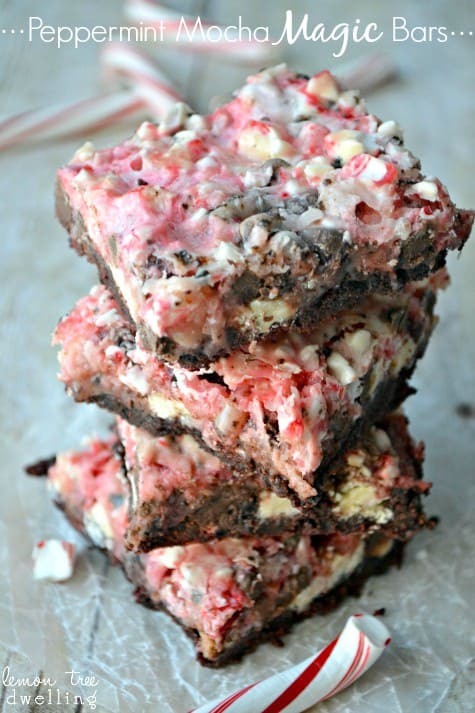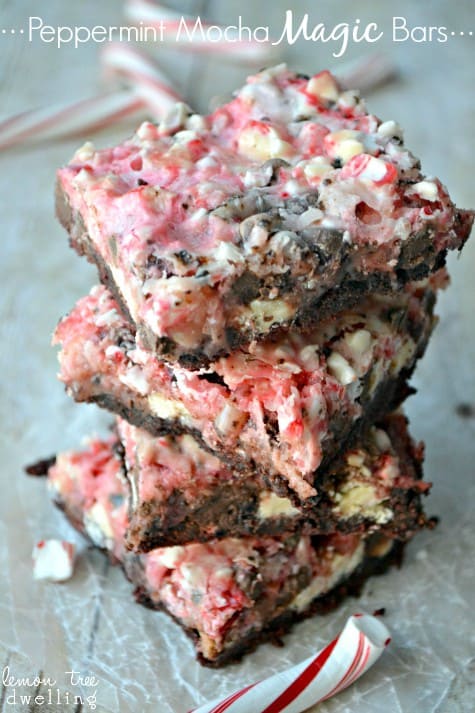 My friends at Fifteen Spatulas have a great Homemade Hot Chocolate recipe you should try!