Mocha Almond Fudge is so rich and creamy! Laced with espresso and dark chocolate almonds, this 4 ingredient no-bake fudge is so easy to make and SO delicious!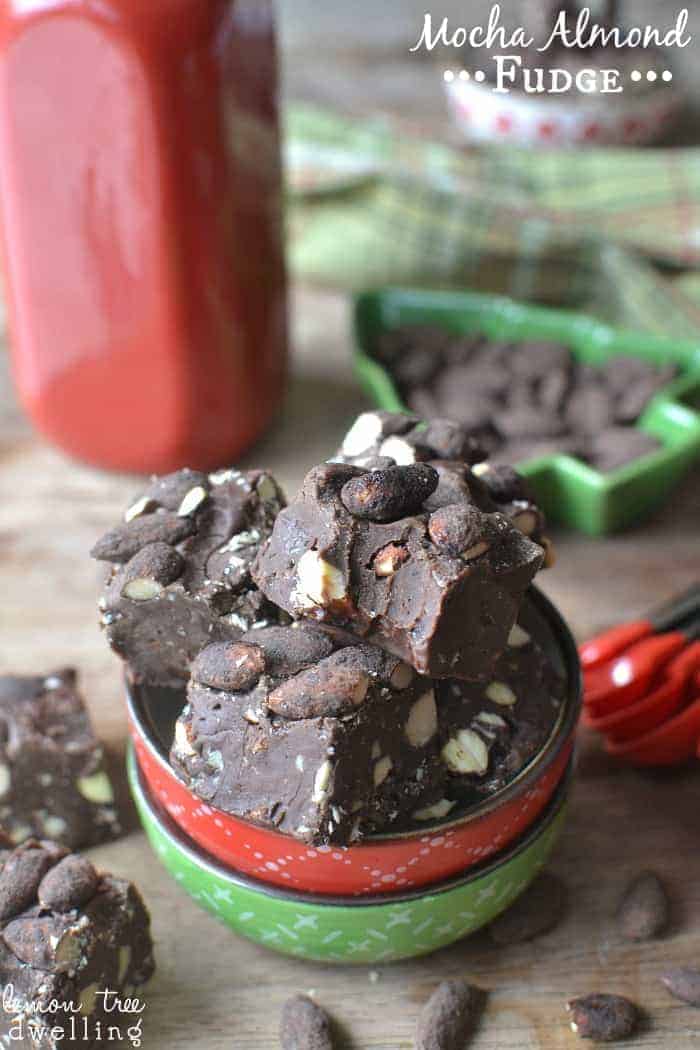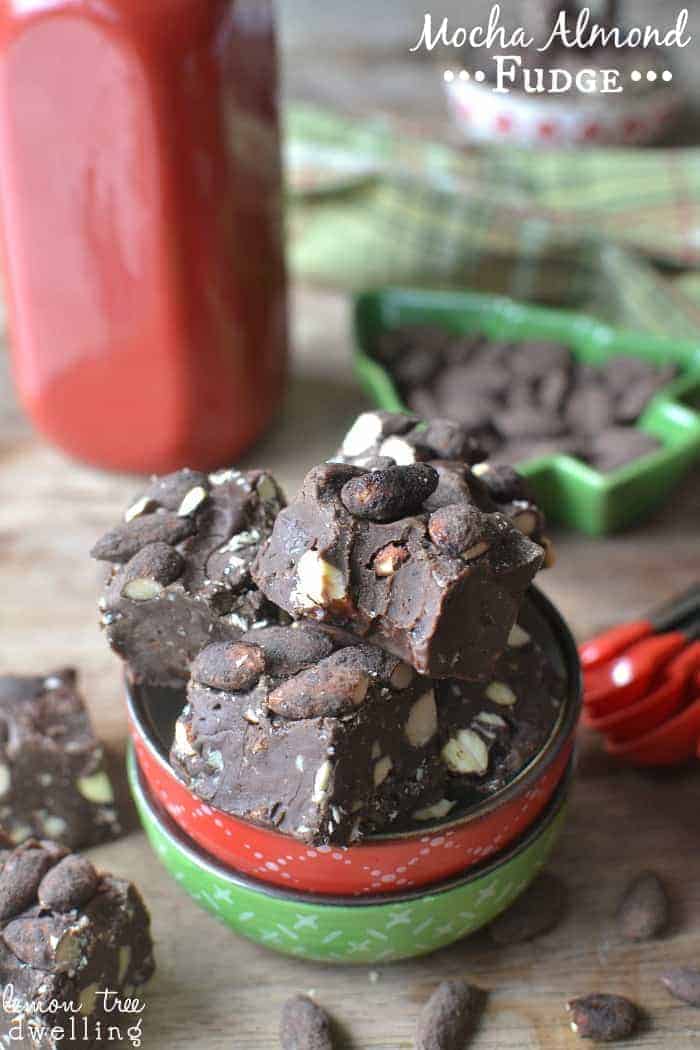 My parents have always said it's too bad that kids don't come with instruction manuals…..and now that I'm a parent, I totally agree! On any given day, I find myself questioning at least a few of my decisions….and on the worst days I can easily feel like I have NO idea what I'm doing!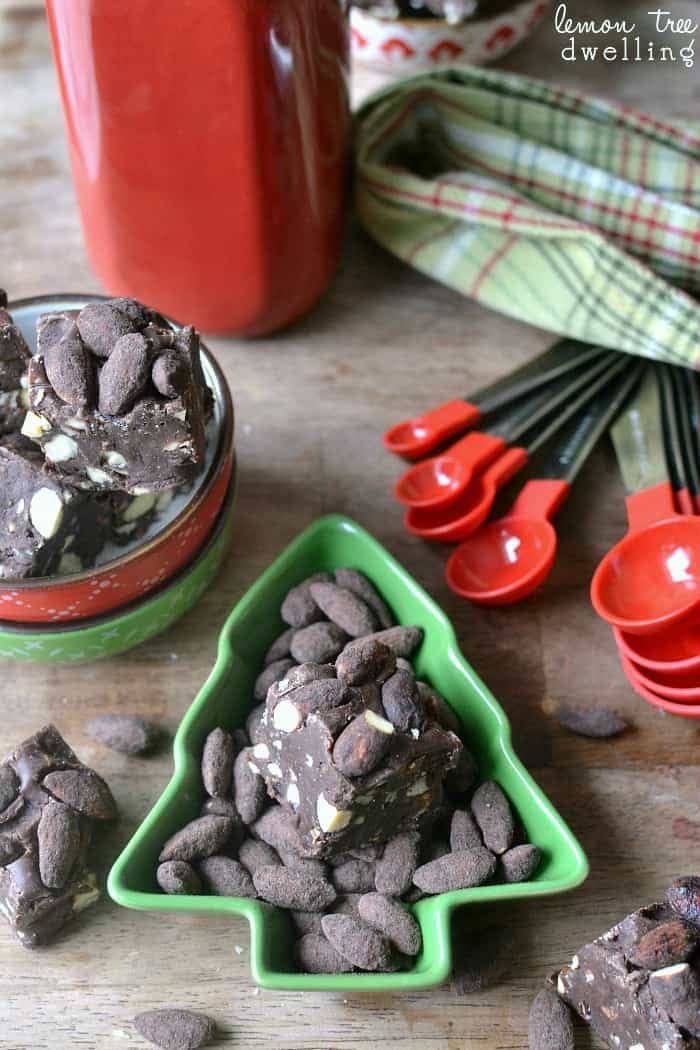 The latest decisions that have me questioning? What to get them for Christmas!! To be fair, I tend to over-think Christmas gifts in general…..but this year I'm feeling particularly unclear. Because this year there's a whole new ball of wax in the equation.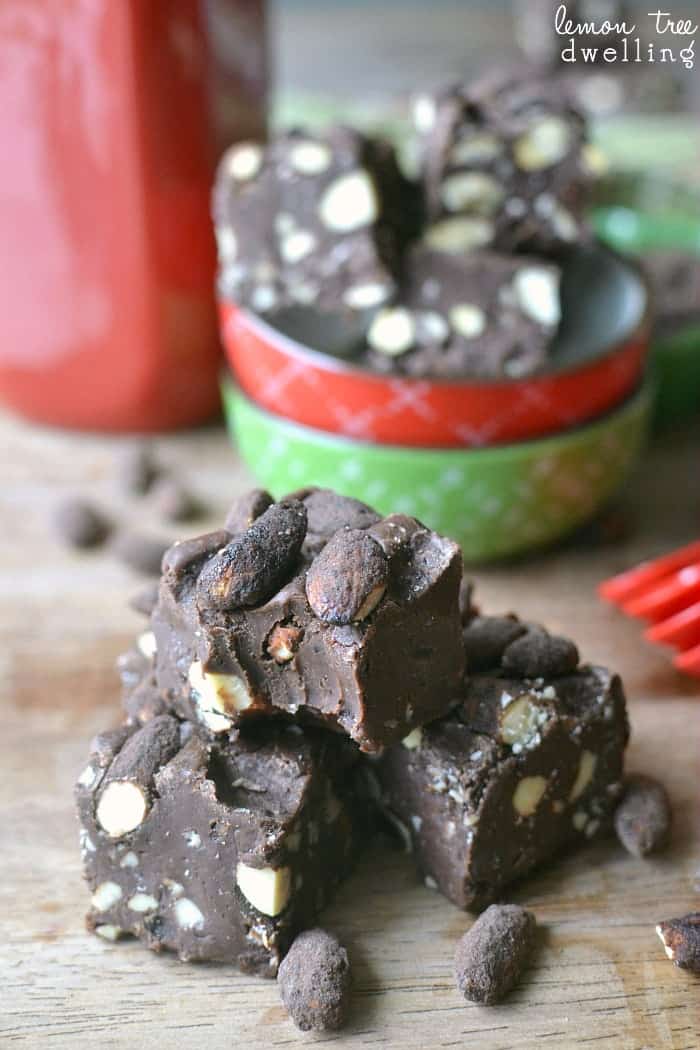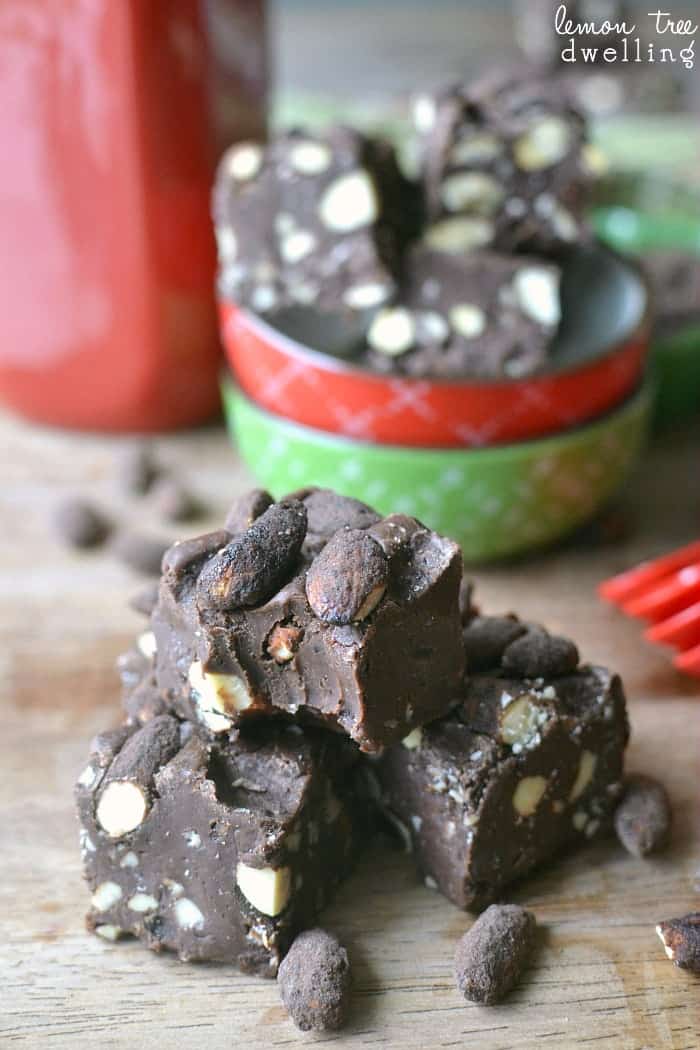 And that new ball of wax is ELECTRONICS!! For the first time ever, we are seriously contemplating getting our older kids their own electronics. Something along the lines of an iPod or Kindle Fire….because, of course, everyone at school has one…..!
Mocha Almond Fudge – A perfect treat
We've gone back and forth about a million times trying to figure it out….trying to think it all through and make the best decision we can. What's the right age for kids to have their own electronics? Or is there a right or wrong age? It's not simple – that's for sure. But parenting never is! You want to know what IS simple? This Mocha Almond Fudge! Just 4 ingredients and 5 minutes is all you need. No decisions, no second guessing, no regrets. Are you excited? (You should be!!)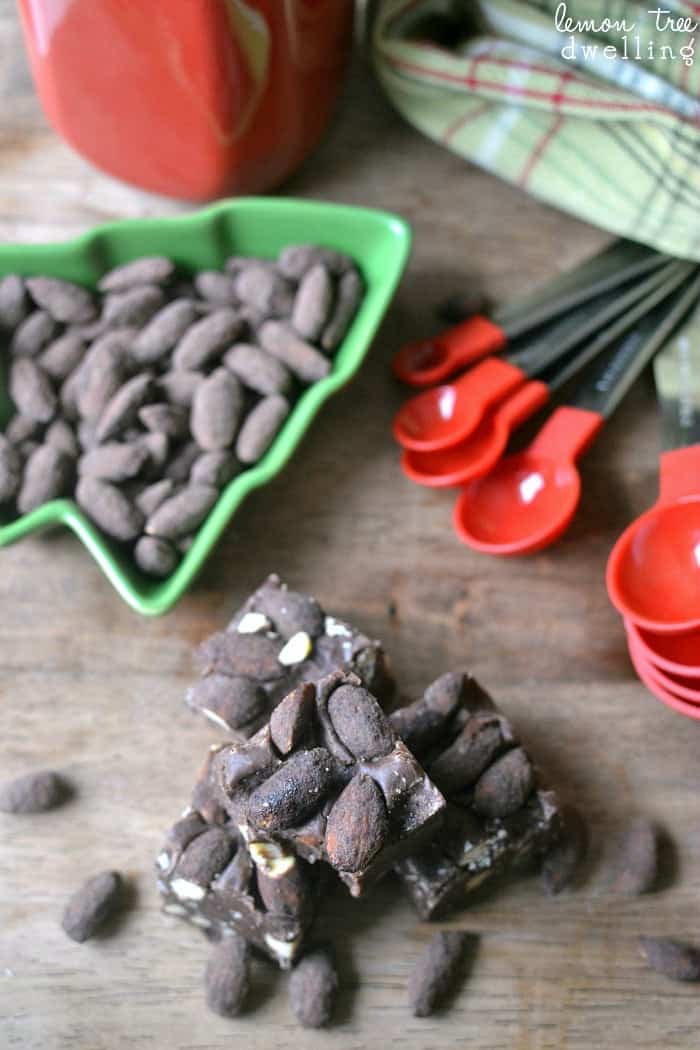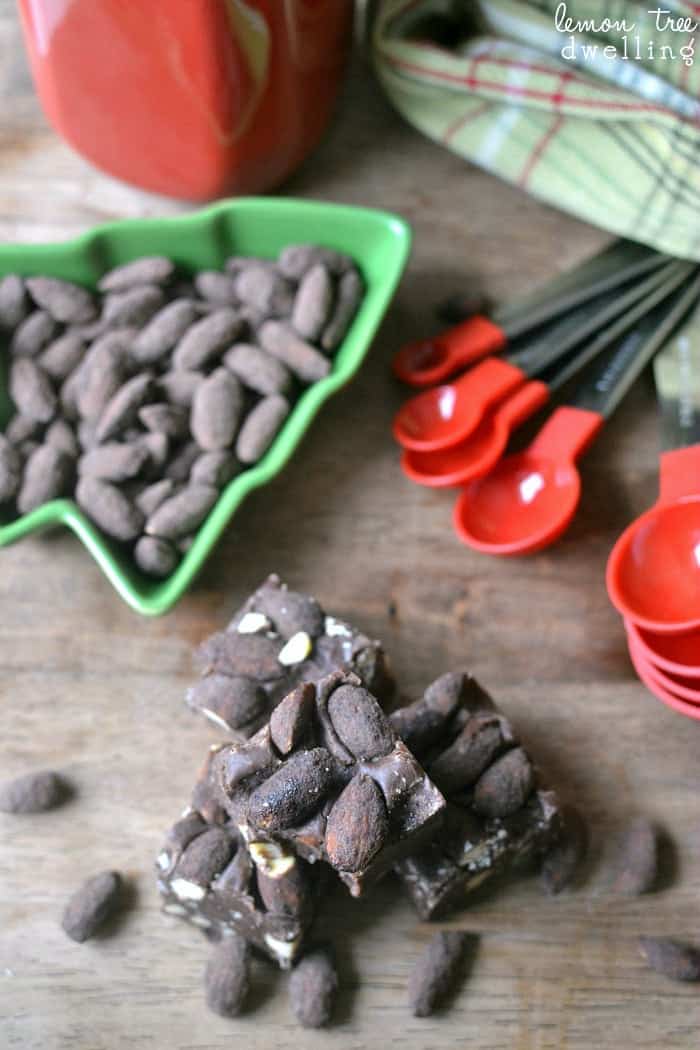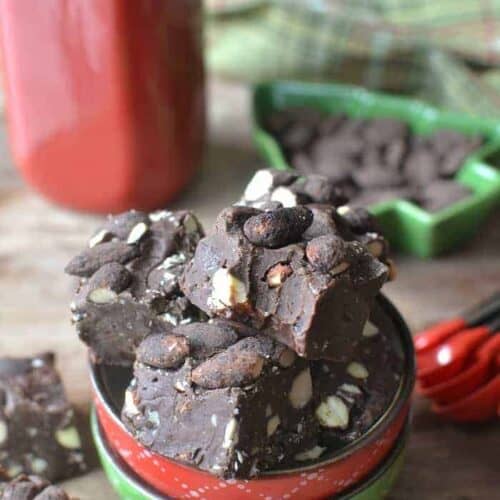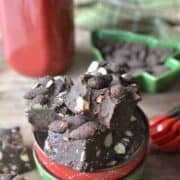 Mocha Almond Fudge
Ingredients
1

16 oz. package milk chocolate (I used Milk Chocolate Candiquik)

1

14 oz. can sweetened condensed milk

1 1/2 - 2

c.

cocoa almonds

coarsely chopped

1

Tbsp.

finely ground coffee beans
Instructions
Heat sweetened condensed milk slightly in a medium saucepan or microwave-safe bowl.

Add chocolate and continue heating, slowly, until completely melted.

Stir in ground coffee and 1 c. almonds, coarsely chopped (I used a food processor).

Pour into small pan (6x9 or similar size) lined with parchment paper.

Top with additional 1/2 - 1 cup almonds and press down gently into fudge.

Refrigerate until set.
If you are a fan of mocha flavored desserts, then you need to try my Bailey's Mocha Cheesecake!


My friend Becky over at The Cookie Rookie has a sweet Malted Instant Hot Chocolate Drink you really need to indulge in!