Strawberry Shortcones – a fun mix between a shortcake and an ice cream cone –
the perfect summer treat!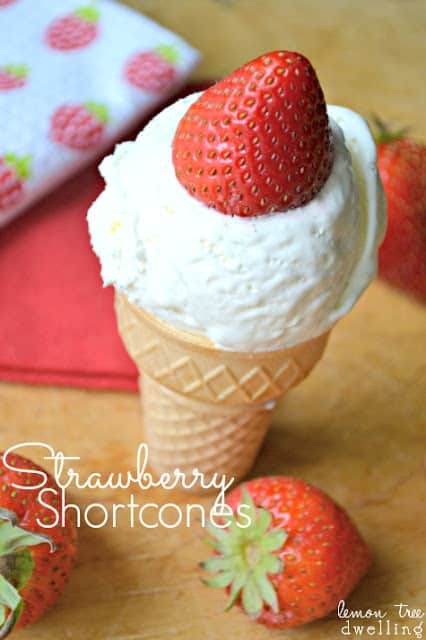 Now that it's summer, my kids ask for ice cream pretty much daily. (I have no idea where they get their sweet tooth from…..certainly not me!) In their minds, ice cream is something we should always have, end of story. The reality, of course, is that sometimes we have it, and sometimes we don't. So what's a mom to do when her kiddos are desperate for ice cream and there's none to be had? Easy! Use frozen Cool Whip instead!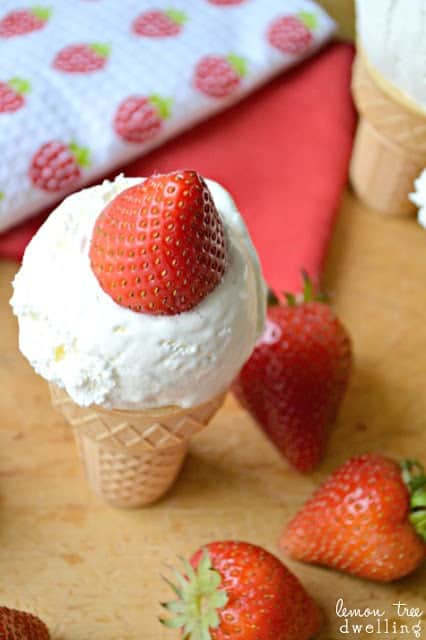 I actually always store my Cool Whip in the freezer – not only does it keep better, but I like it better that way! So when I found myself in a "no ice cream" situation the other day, I knew just what to do. I'd be lying if I said my kids weren't skeptical…but only until they tasted it! And then they realized it was sweet, smooth, cold, and creamy – an awful lot like ice cream! And a new obsession was born.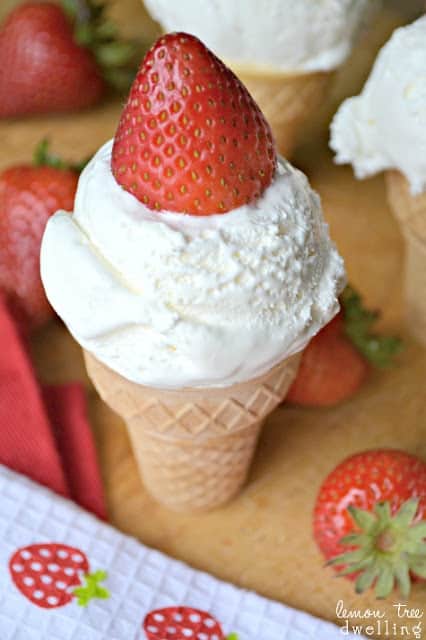 Cool Whip cones quickly became their new favorite treat, to the point where they were asking for them multiple times a day! And then we realized that we could really have some fun with them. Because Cool Whip doesn't harden like ice cream when it's frozen, the cones are more like soft serve – the perfect consistency for all kinds of toppings! So we started dipping them in sprinkles and coconut, crushed Oreos and nuts. And then came the strawberries.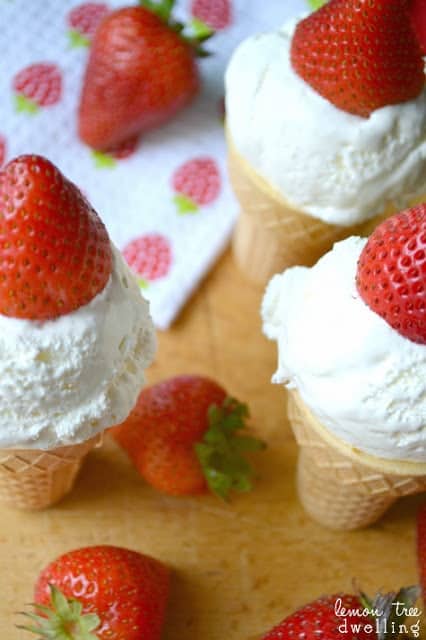 Strawberries were clearly the best topping of all, and I immediately knew why. The result is so much like strawberry shortcake, only without the cake! And who in their right mind doesn't love strawberry shortcake?
So I ditched all the other toppings and decided to focus on the strawberries….and that's when this fun idea came about. Strawberry shortcakes, in a cone. Strawberry Shortcones!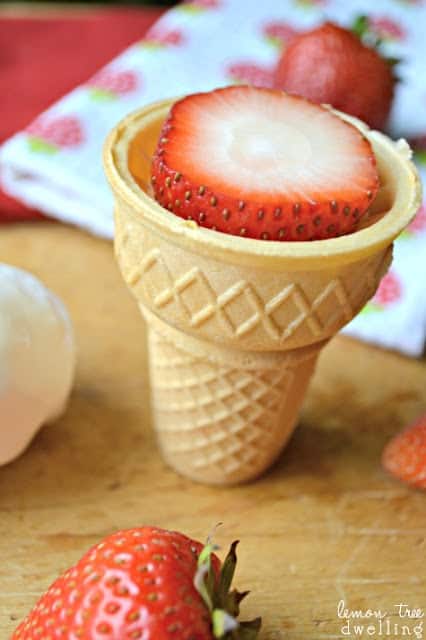 I'm pretty sure if you asked my kids, they'd take a Strawberry Shortcone over an ice cream cone any day! Don't believe me? Try it with your kids and you'll see what I mean!
Strawberry Shortcones
1 box cake cones
1 large tub Cool Whip, frozen
1 lb. fresh strawberries
1. Fill each cone with a dollop of Cool Whip and a strawberry (cut as needed to fit)
2. Scoop frozen Cool Whip onto cone and top with a strawberry.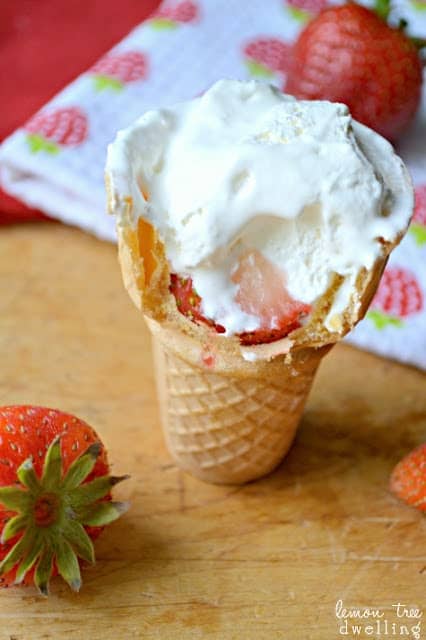 Love strawberries? Be sure to check out some more of my strawberry deliciousness!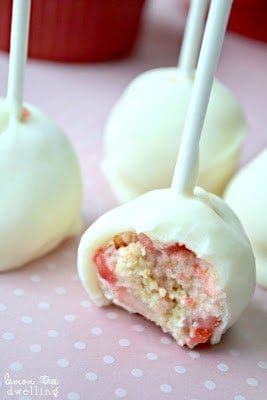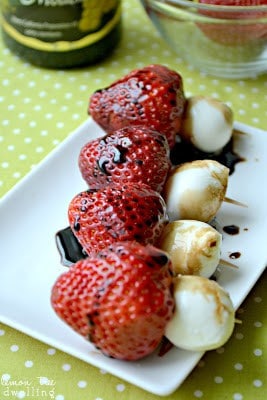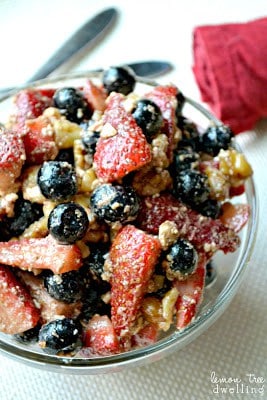 Thanks for taking a peek inside my Lemon Tree Dwelling….
I hope you feel right at home!
-Cathy