This Peanut Butter Chocolate Fondue is so creamy and chocked full of rich peanut butter flavor, it will have you begging for more. This 3 ingredient chocolate dip will be the hit of any dessert tasting!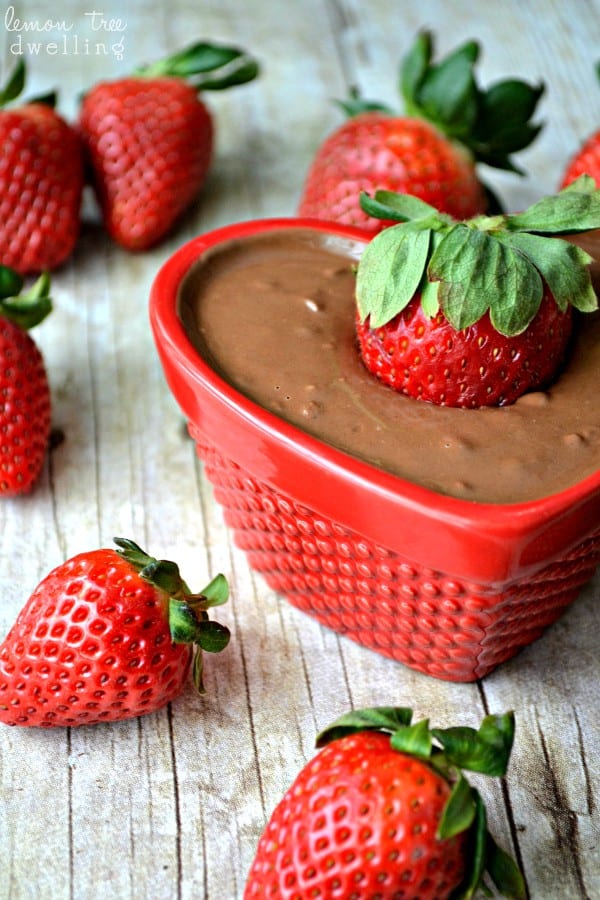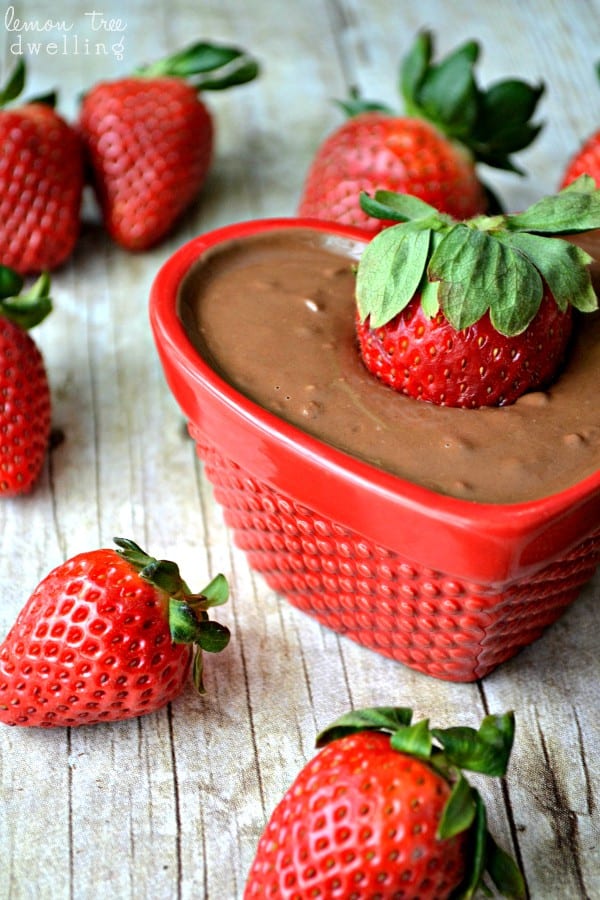 Well….I am officially 23 weeks pregnant….and I am officially fighting to not have this be the pregnancy where I gain 80 pounds! Okay….that might be a slight exaggeration. But I don't ever remember feeling this deserving of treating myself during a pregnancy! And by treating myself, of course, I mean eating every sweet thing in sight!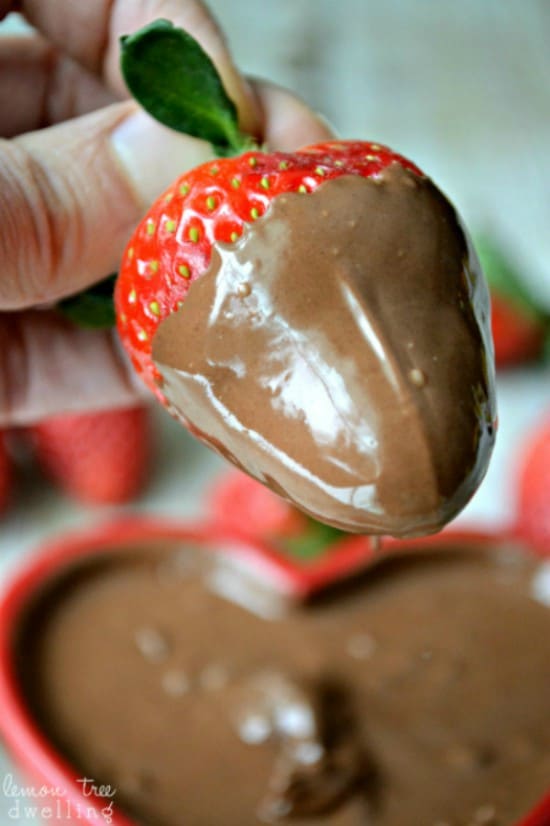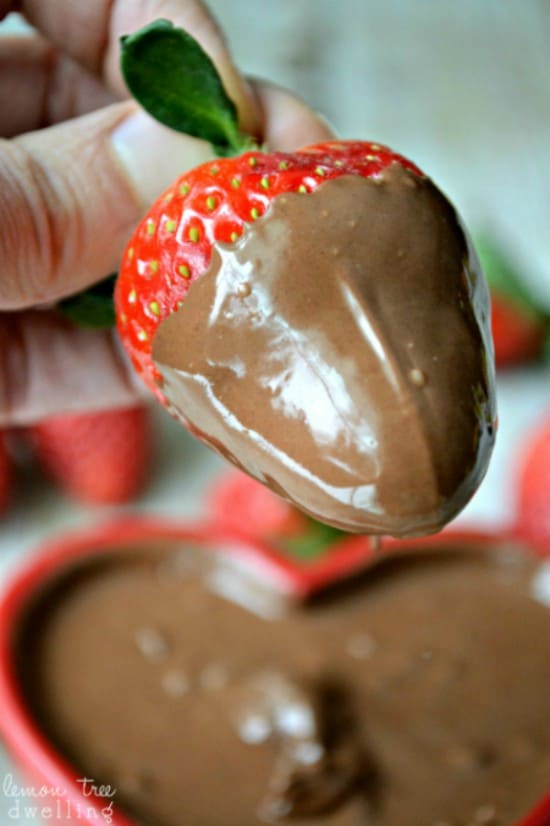 Maybe it has something to do with the fact that I've never been pregnant with 3 other kids before….or maybe it's the fact that I've never been a pregnant food blogger before….but whatever it is, my sweet tooth has definitely kicked into high gear. Now….I wish I could be one of those pregnant women who just goes with it and indulges in anything and everything during pregnancy. But I'm not! I don't deprive myself….but I'm definitely aware of what I'm eating (and how much of it!)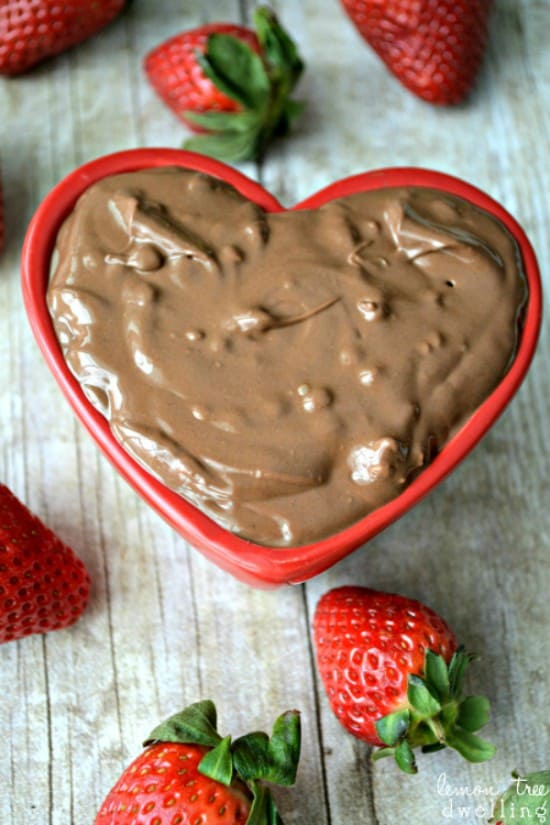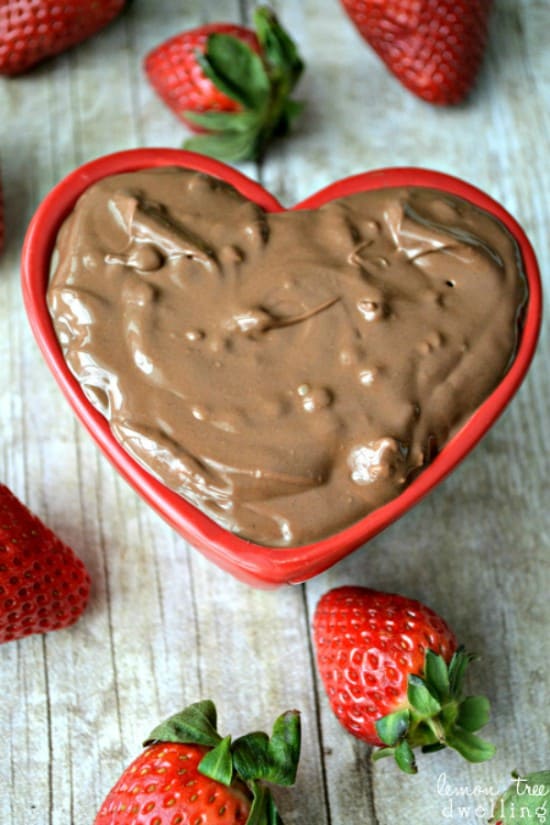 Did you read my post the other day about fruit as dessert? Well….to make a long story short….it's grown on me. Especially lately, when all I seem to want is dessert! It somehow seems more okay to indulge in dessert every day when, at least half the time, it starts with fresh fruit. Am I right???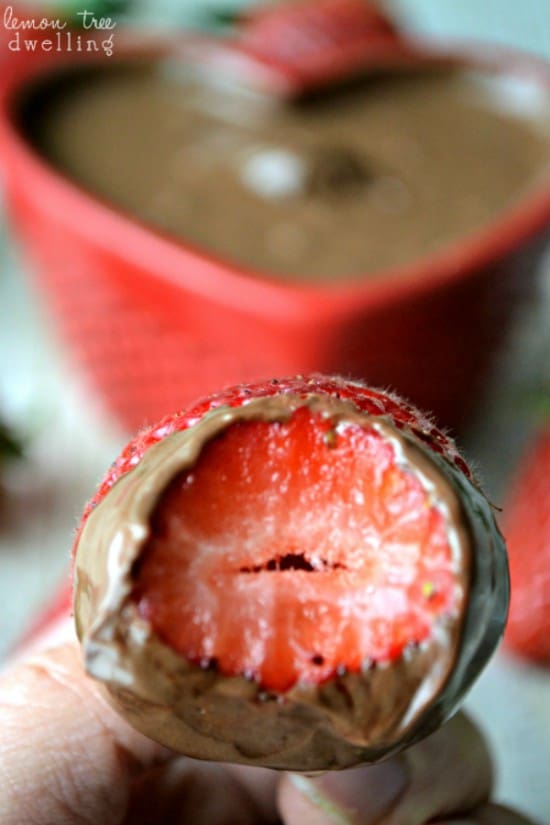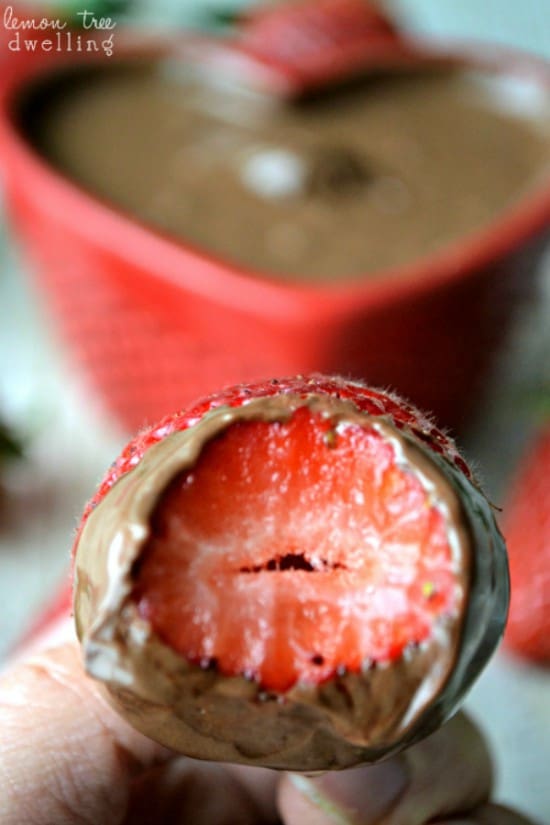 Peanut Butter Chocolate Fondue – A delicious dessert fondue
Which brings me to this Peanut Butter Chocolate Fondue recipe. I have literally eaten this every night for the past 5 nights. And I'm definitely NOT exaggerating about that! It reminds me of The Melting Pot's Original fondue….deliciously chocolatey with a swirl of peanut butter and a hint of crunch. I love it with fresh strawberries or bananas…and I'm sure it would be delicious on just about anything! For the sake of not gaining 80 pounds, though, I'll stick with the fresh fruit…..and, of course, the fondue!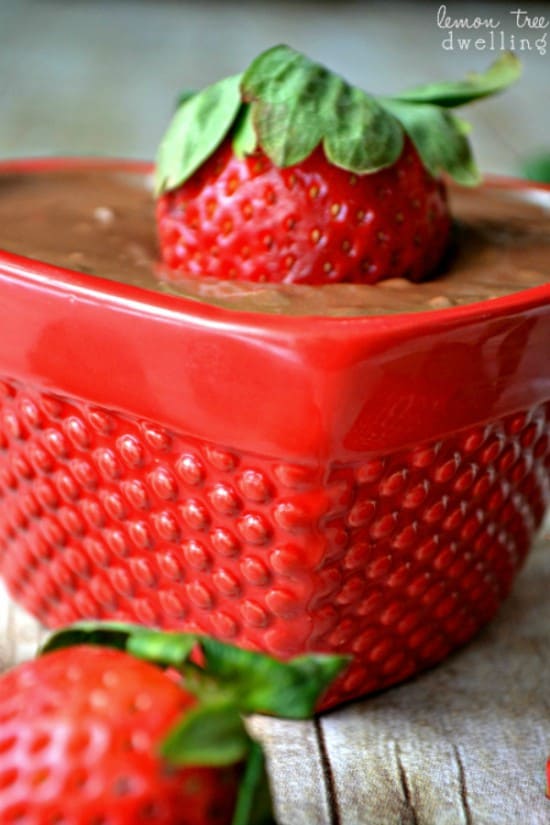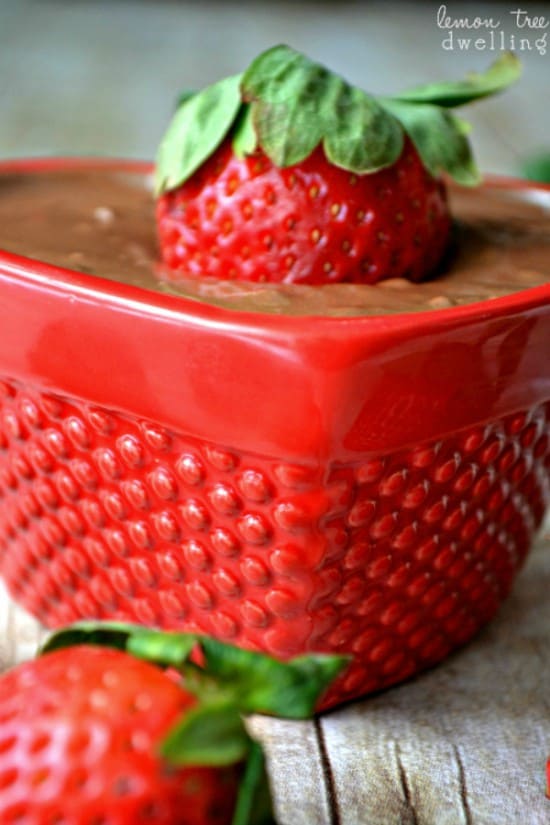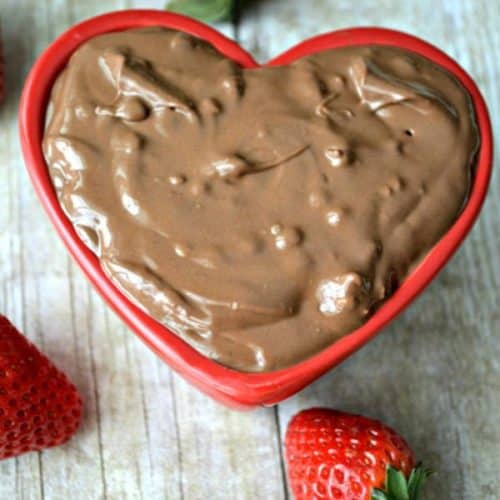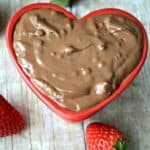 Peanut Butter Chocolate Fondue
Ingredients
1

c.

milk chocolate chips

1/3

c.

Nutella

1/3

c.

crunchy peanut butter

strawberries

bananas, or your choice of dippers
Instructions
Melt all ingredients in a small saucepan over medium-low heat, stirring constantly.

Serve warm; store at room temperature.


Looking for more delicious chocolate recipes?