Parmesan Roasted Green Beans are NOT your ordinary vegetables!
Made with just 5 simple ingredients, they're easy to make and packed with the most delicious flavor. There's something about the combination of panko bread crumbs and parmesan cheese that takes them to the next level and makes them one of our favorite side dishes of all time.
Perfect for holidays, family dinners, or even a healthy snack….this recipe is guaranteed to make a veggie lover out of anyone!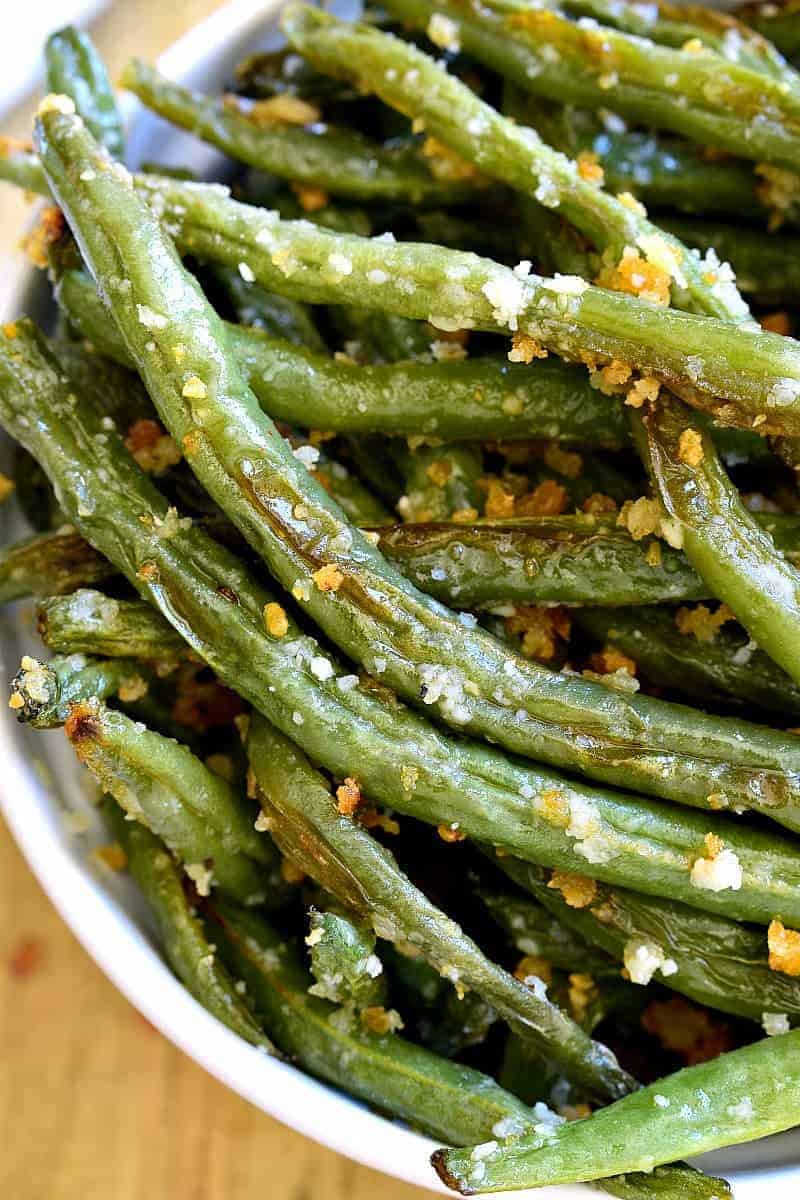 Green Beans have always been one of my favorites. Especially when they're fresh.
Growing up, I always looked forward to certain friends' houses in summer, because I knew we'd get fresh beans from the garden. They're crunchy and flavorful and fun to eat, and to be honest, I love eating them raw. Because they're that good.
But at some point I discovered the magic of roasting….and believe me when I say that once you roast, you'll never look at veggies the same way.
I love ALL vegetables roasted, but there's something about these roasted green beans – with parmesan and panko bread crumbs – that's extra. Extra delicious. Extra satisfying. Extra – dare I say – addictive!?!
And the real beauty of them is that my kids totally agree! They'll gobble up an entire pan of these bad boys without blinking an eye. Which, in my book, is a total win. And I'm not gonna lie. I could gobble up an entire pan of them all on my own.
Simply put, these are the BEST.
What ingredients are in this recipe?
Fresh green beans
Olive oil
Parmesan cheese
Panko Bread Crumbs
Kosher salt
How do you make Roasted Green Beans?
Combine all ingredients in a large mixing bowl and toss to coat.
Spread beans on a rimmed baking sheet.
Bake at 400° 15-20 minutes.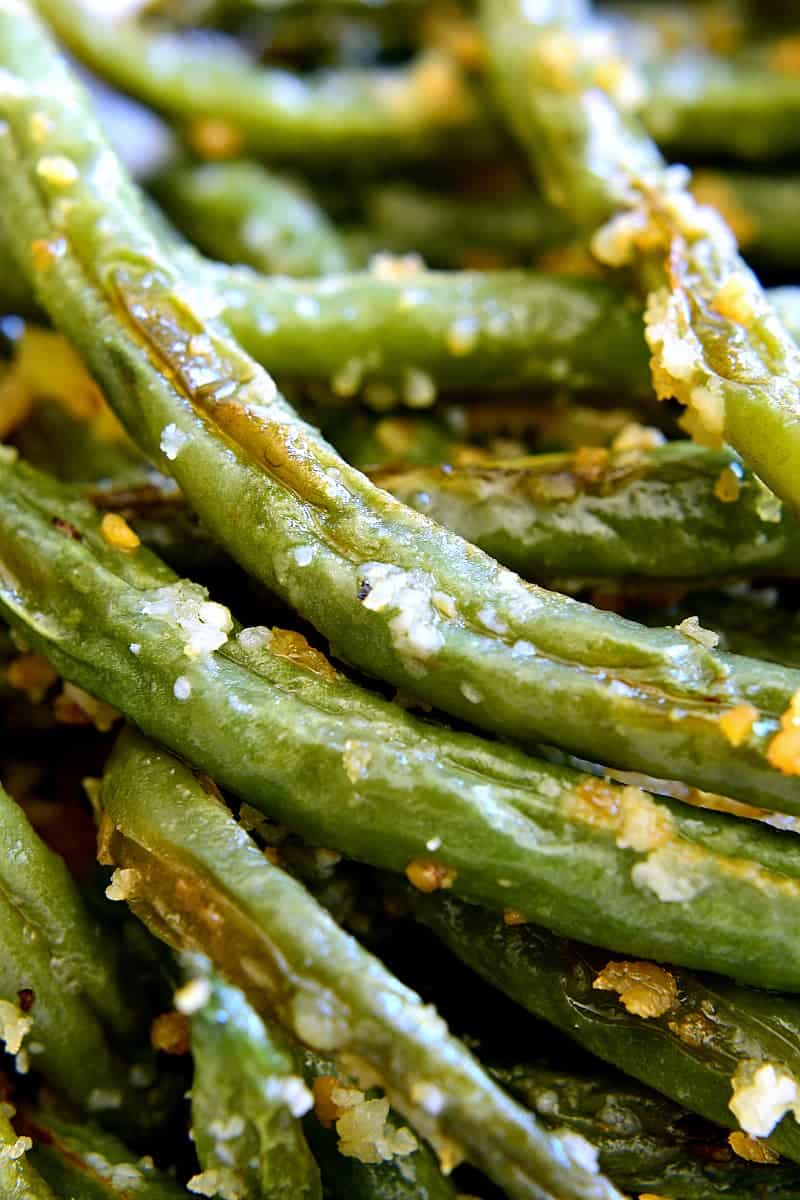 Can you use frozen or canned green beans?
I would NOT recommend either in this recipe. Since both varieties are pre-cooked, the end result would be mushy instead of crisp. If you don't have access to fresh, and have to choose between the two, I would use frozen and watch them closely so you don't over-cook them.
Can you use regular bread crumbs?
You can substitute regular bread crumbs for panko; however, the end result will not be as crispy.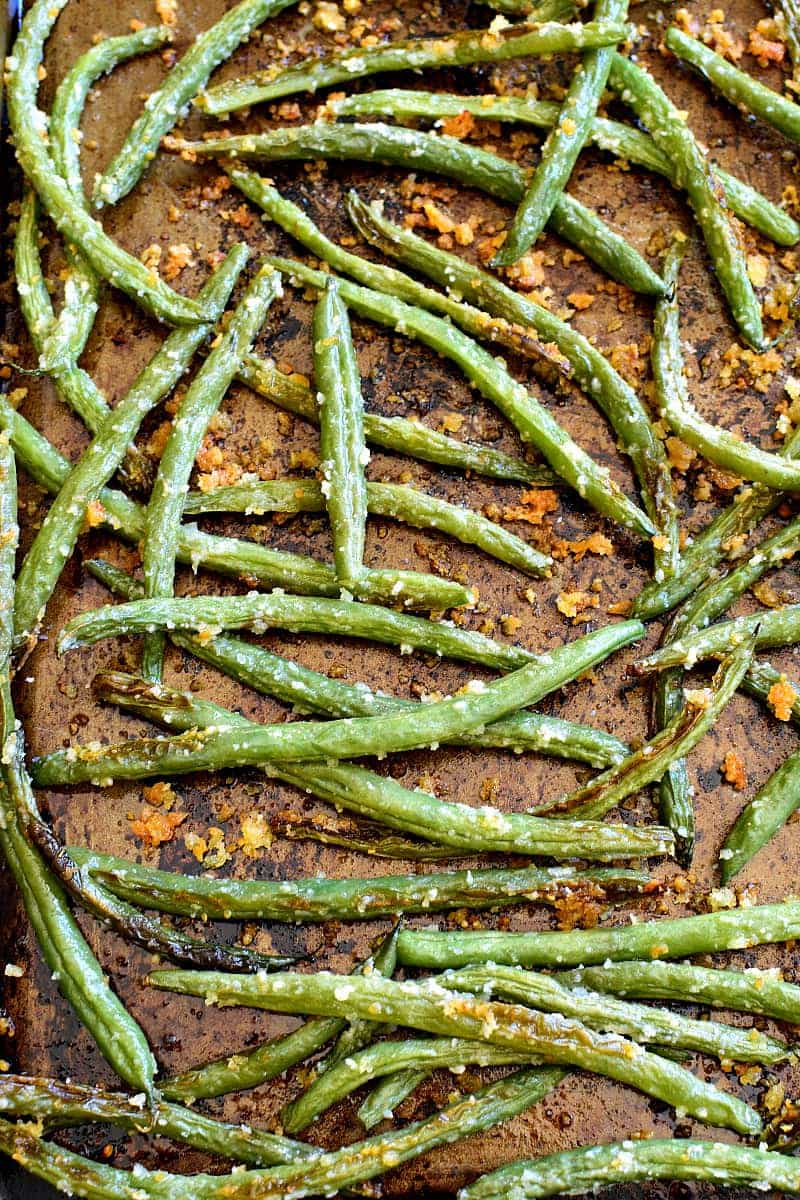 What else could you add to this recipe?
Sliced almonds
Mince garlic
Dried herbs
Shaved parmesan cheese
Butter
Fresh pepper
Balsamic vinegar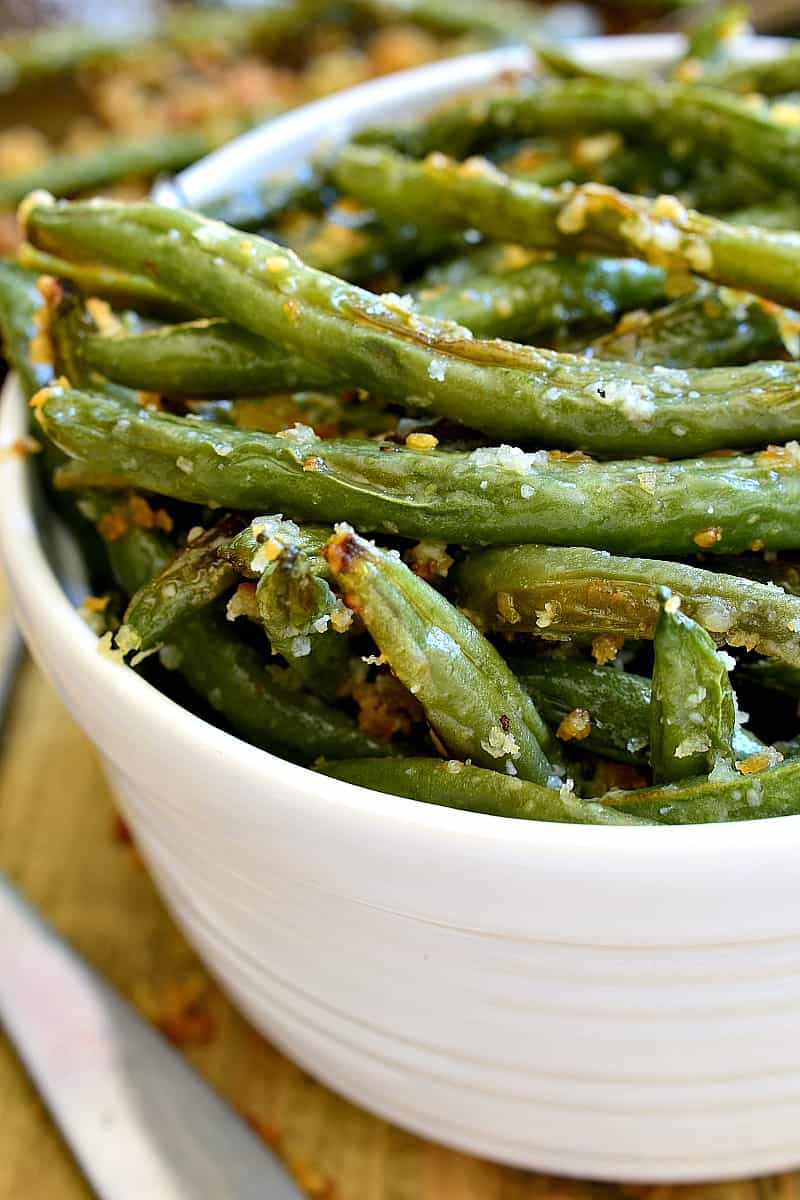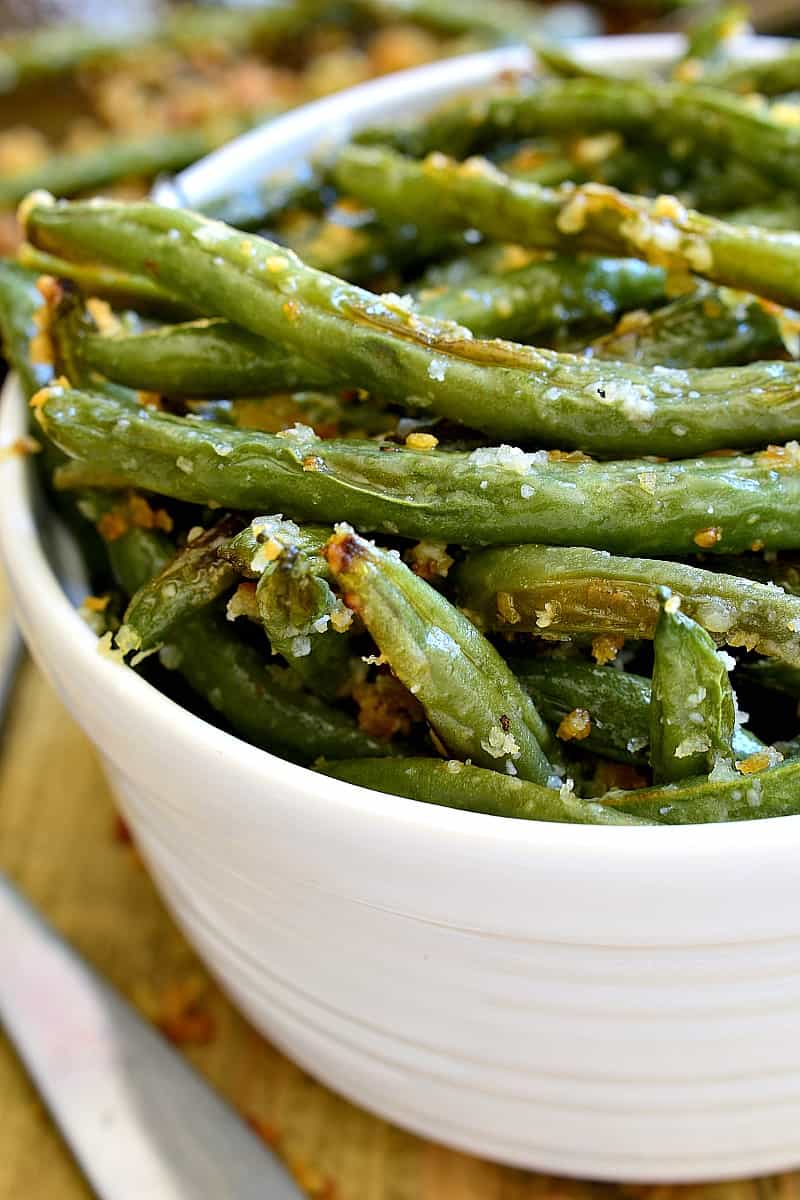 Looking for more delicious veggie recipes? Here are some favorites!
Parmesan Roasted Green Beans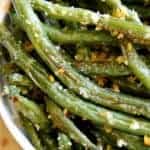 These Parmesan Roasted Green Beans are the most delicious way to enjoy fresh green beans! Perfect for holidays, dinners, or a healthy snack….and best of all, they're made with just 5 ingredients!
1 lb. fresh green beans
2 Tbsp. olive oil
2 Tbsp. grated parmesan cheese
2 Tbsp. panko bread crumbs
1/2 tsp. kosher salt
Preheat oven to 400 degrees.
Combine all ingredients in a large mixing bowl; toss to coat.
Spread green beans on a large rimmed baking sheet.
Roast for 15-20 minutes; stirring halfway through.